Down to the last detail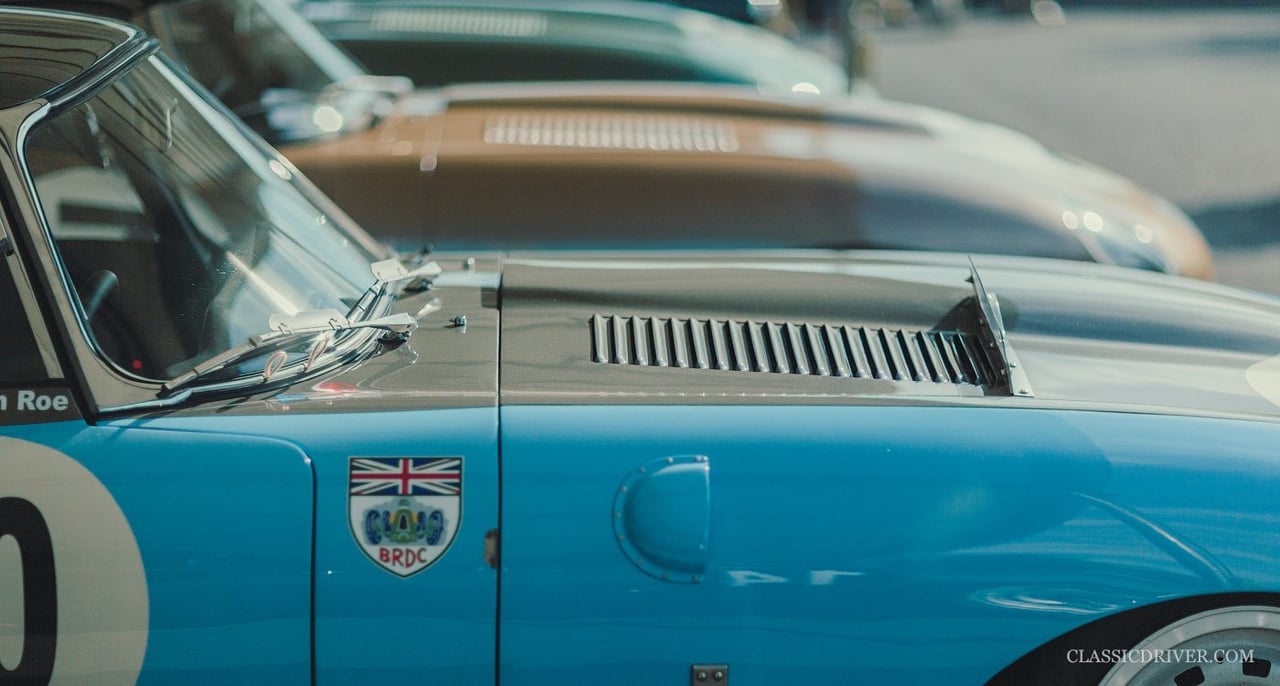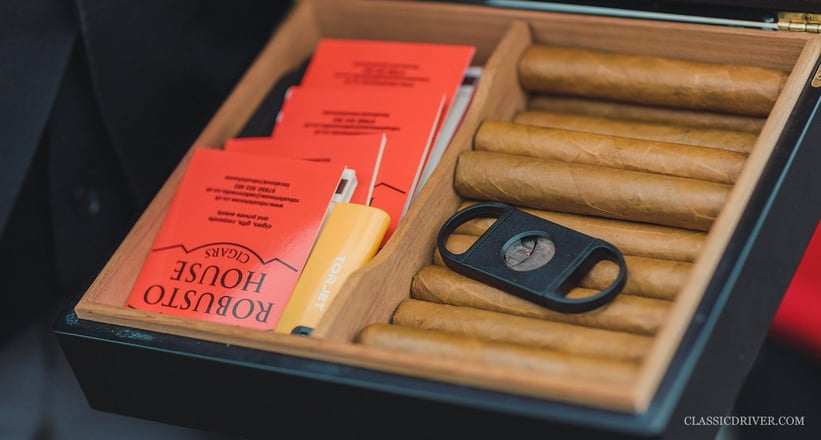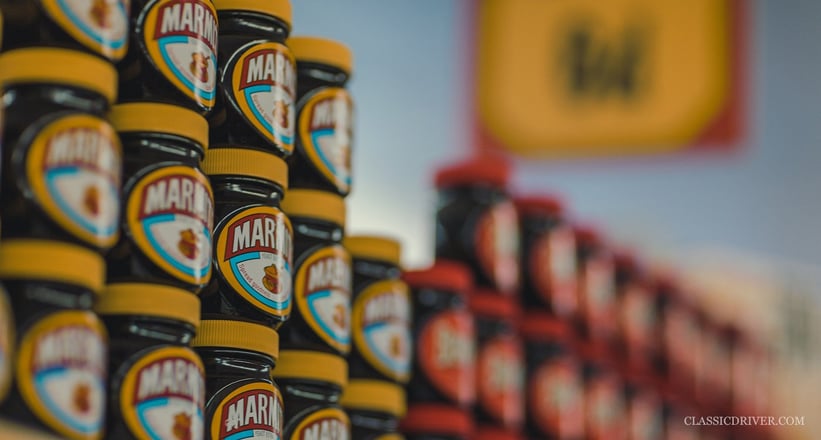 The Goodwood Revival is all about the details. It's the old ERA Grand Prix car being towed from scrutineering by a Series I Land Rover, the period-correct confectionary on sale in the 1950s Tesco's supermarket, the immaculately presented chap in coat-tails who offers a cigar to the podium finishers, and the crisp early-morning air, heavy with the smell of coffee and Castrol R, as cars, visitors and nearby nests of birds are slowly awoken.
Fly the coup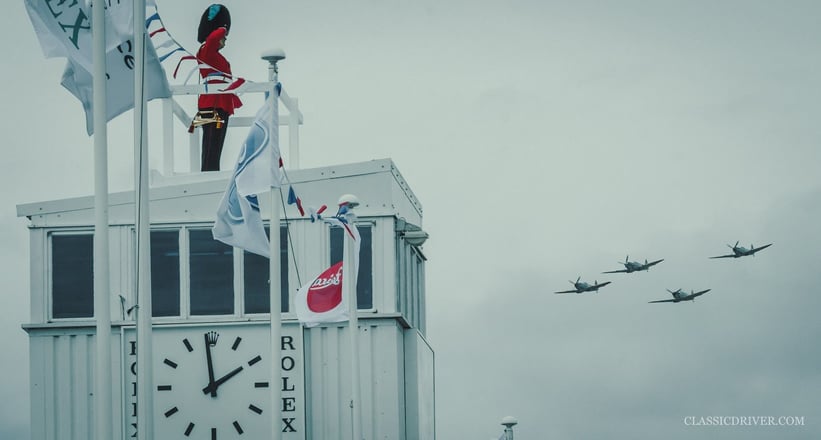 When you're not sure whether to look at the trio of Spitfires diving in overhead, or the 20-odd on the ground in the Freddie March Spirit of Aviation concours, assembled to celebrate 75 years since the Battle of Britain, you really have to pinch yourself. Joining every variant of the elliptical-winged beauty (including a Mk V from the 501 Squadron with six confirmed kills), was a number of significant Hurricanes, and the world's only airworthy Bristol Blenheim bomber. Although the much-anticipated Vulcan, flying in its final display season, got within touching distance of Goodwood, a fuel leak sadly forced her to turn back.
The best Revival race ever?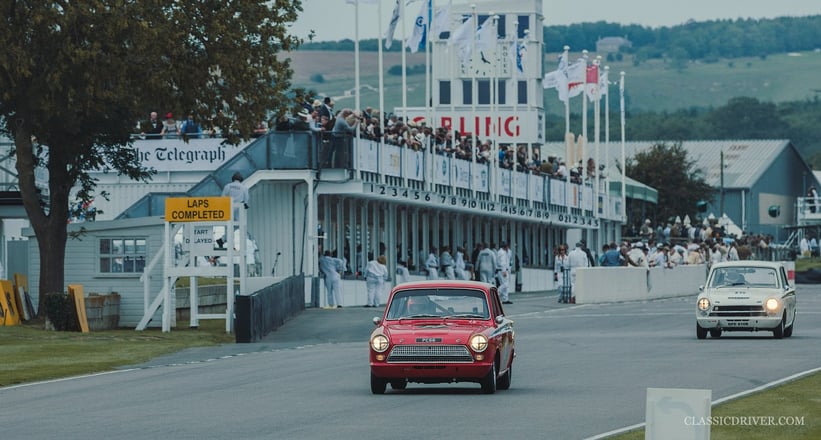 There were mutterings that Saturday's star-studded St Mary's Trophy race might have been the best in Revival history, nine-time Le Mans winner Tom Kristensen battling from the very back of the grid in his mammoth ex-Holman Moody Ford Fairlane Thunderbolt to secure a stunning (second) victory, against a couple of seriously quick Lotus Cortinas and Frank Stippler on the ragged edge in the gorgeous Alfa Romeo 1600 GTA. The winning car was previously a Classic Driver team car, and the prior owners went to great lengths to bring it to the standard it is today.
A sensational (RAC TT) Celebration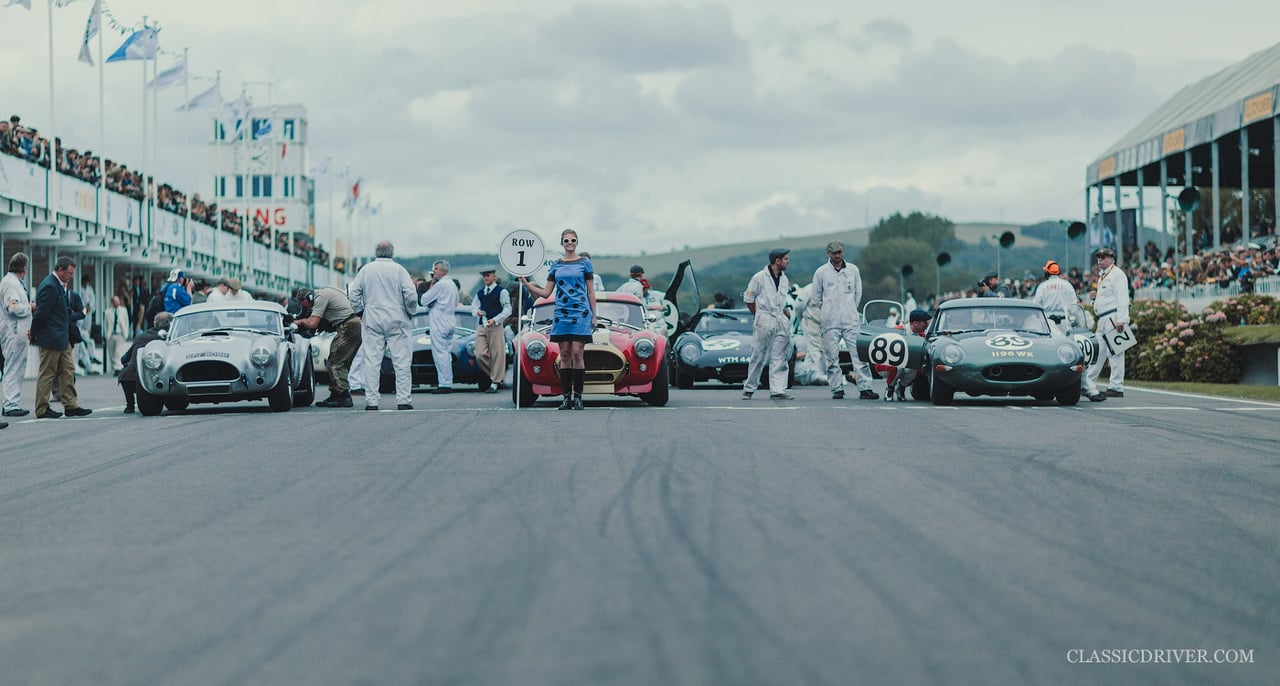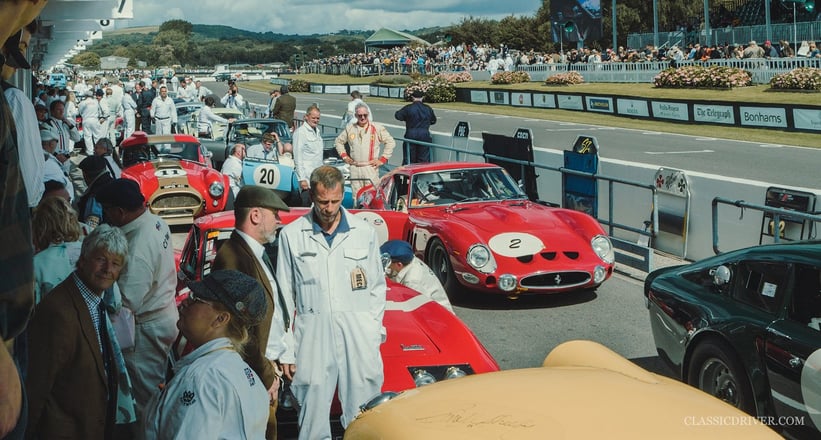 Stippler also put on a deft display in the fabled RAC TT Celebration race, hustling his Cobra into third place, ahead of James Cottingham (of Classic Driver dealer DK Engineering), also driving a Cobra. Despite Chris Ward and Gordon Shedden's dominant victory in their JD Classics-prepared Lightweight E-type, the action behind was frenetic throughout, as it was across almost all of the 16 races.
Snake-charming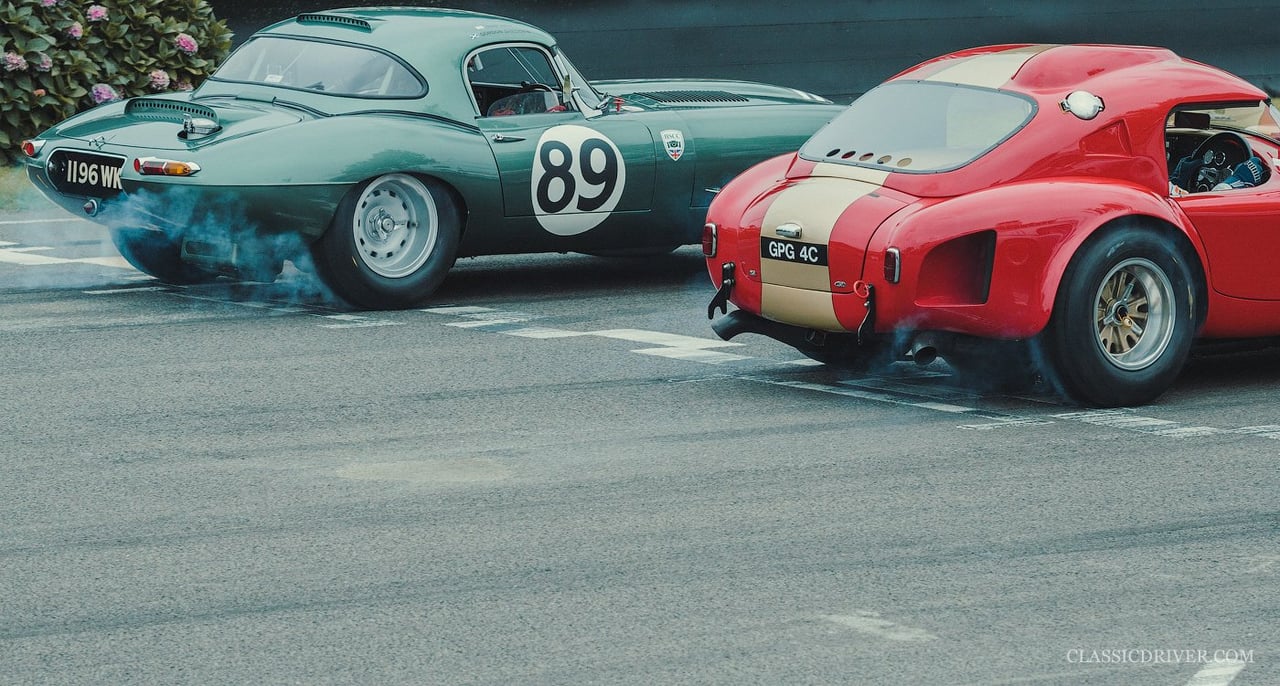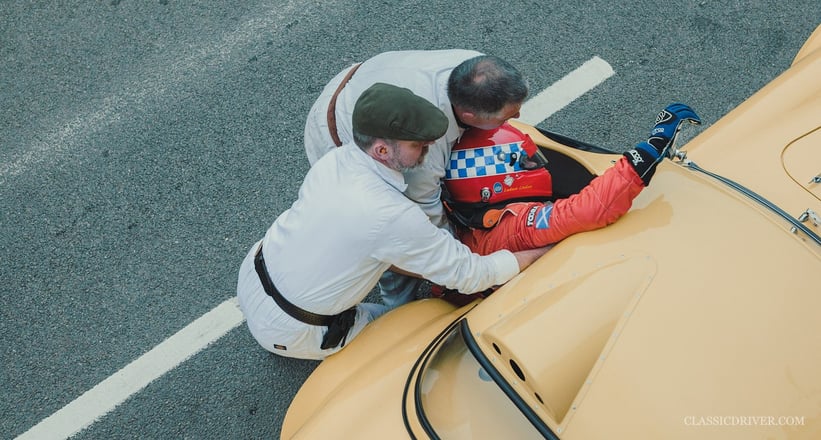 Stippler's phrase 'Cobra-riding' might have been a language transfer error, but we thought it was quite apt – all of the AC-based monsters were squirrelling into Lavant corner, more so as the brakes faded and the tyres wore. The distinctive yellow 'Hairy Canary' – locked in a battle with both the Colonel 'Ronnie' Hoare-liveried Ferrari 250 GTO and 250 LM – was actually cocking its front right wheel all the way through the long right-hander, and some way onto the back straight.
Long live the Landie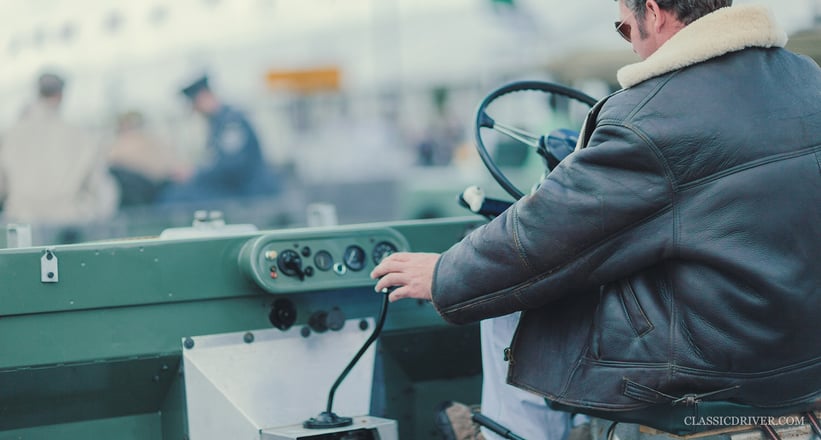 Classic Driver also took to the track, albeit at a rather more sedate pace. We were invited to ride along in 'HUE 166', the first Series 1 prototype, along with its original lead engineer Arthur Goddard, now 94. It was a poignant moment to witness Arthur – who had been specially flown over from Australia – look back at the Land Rover procession 'Huey' was leading, just as a pair of Spitfires performed a low pass overhead, tipping their wings in salute. "To us, we were just working on a commercial vehicle – as far as we were concerned, we weren't doing anything special," the humble Northerner told us, with a tear in his eye. "We could never have imagined it would become so iconic." A tale for the great-grandchildren, we're sure.
"Ferrari's ass is mine"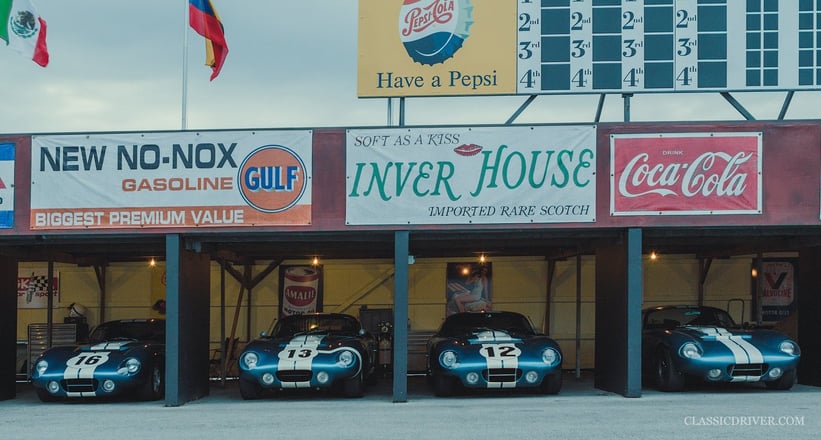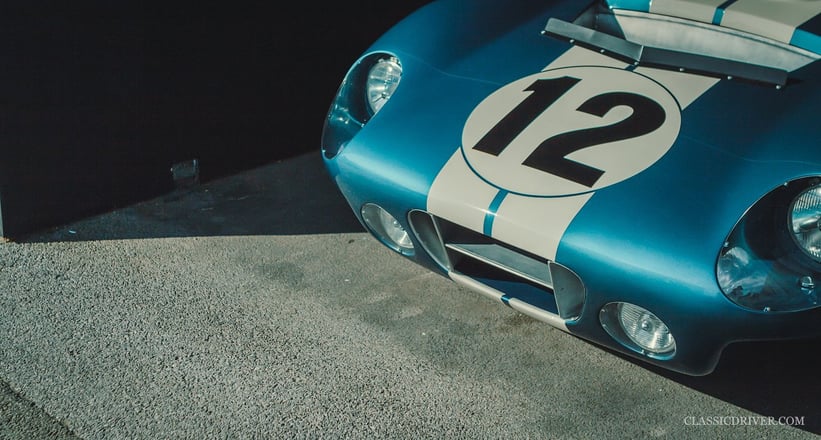 Cobras weren't just the stars of the TT, but quite possibly of the whole weekend. This year marks 50 years since Carroll Shelby's Daytona Coupes knocked Ferrari off its perch, winning the 1965 World Sports Car Championship. Just six were built, and all were reunited at Goodwood for the first time in history. Both the car's designer Pete Brock and ol' Shel's grandson Aaron were on hand to celebrate the occasion. "To continue Carroll's legacy like this is really exciting, and he'd be really proud to see the enthusiasm – it's magical," Aaron told Classic Driver.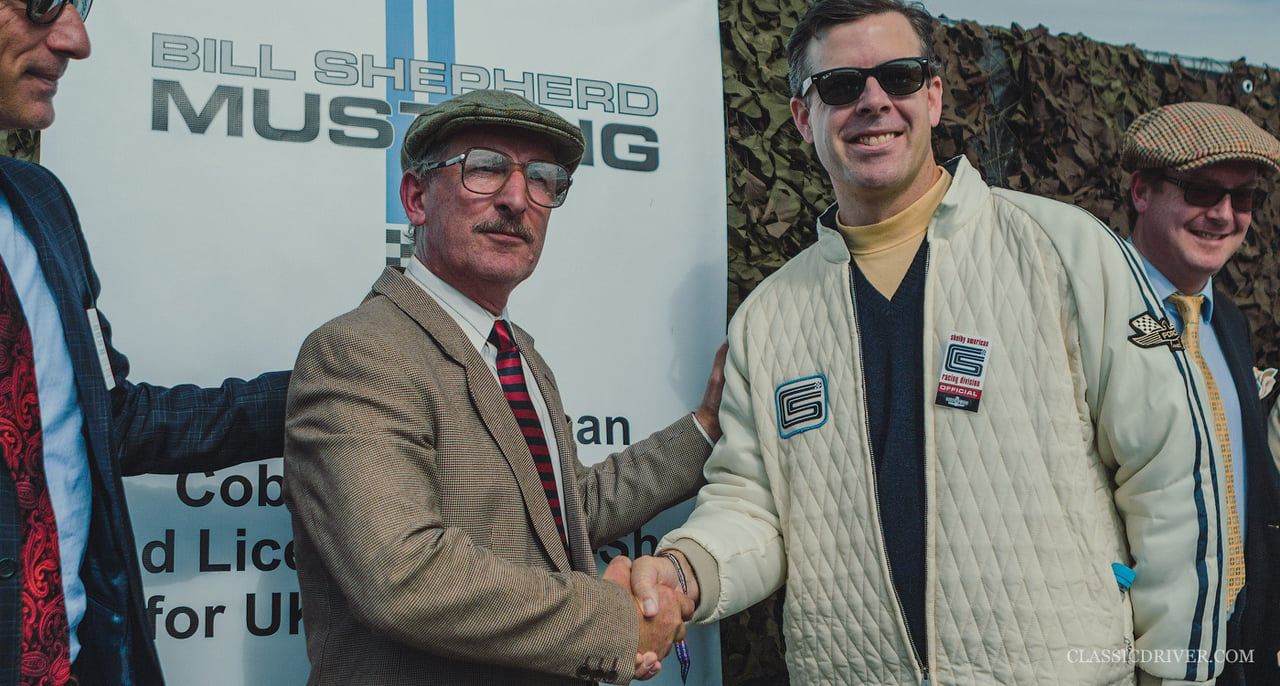 In a typically 'Goodwood' moment, he was the first in line for an autograph from Brock and period team drivers, Jack Sears and Allen Grant, following a re-enactment of Shelby's 1965 season-opening press conference. We did have to page the real world to check it was still there when Aaron, dressed and acting as his grandfather, closed with, "Ferrari's ass is mine".
An engineer's ingenuity
The sight of Bruce McLaren's 'Van-Am' Mini was arguably the most memorable sight in the cavalcade of cars from the career of the famous Kiwi, who sadly died at Goodwood 45 years ago. The van was ingeniously used as a test-bed for big Can-Am car wings, in the advent of aerodynamics. "Downforce was measured by a pair of bathroom scales in the back," its custodian told us. "The reason they chose a Mini van was because that's what the guys used as company cars back then, and that was all they had." Bruce's daughter Amanda (now a brand ambassador for McLaren) also took part, driving the M6GT prototype road car in which Bruce apparently drove to work for several months.
Unless you're there...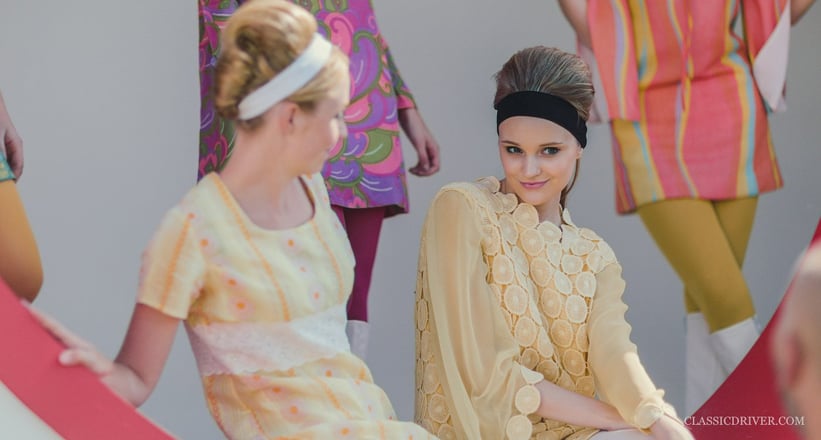 Highlights are simply too numerous to list – did we mention the myriad miniskirt-clad women ensuring the 'Youthquake' movement was felt? Or Patrick Blakeney-Edwards' 86-year-old Frazer Nash Saloon (aka 'The Owlett') completely crossed up through the chicane? Or almost every significant Ferrari in history – each resplendent in Rosso – on show in the period Earls Court Motor Show, or out charging round the racetrack?
There's no adequate way to sum it all up, so we won't try. What we will say is that you must do everything in your power to make sure you're there next year. Until then, Peter Aylward's sumptuous gallery will more than suffice...
Photos: Peter Aylward for Classic Driver © 2015