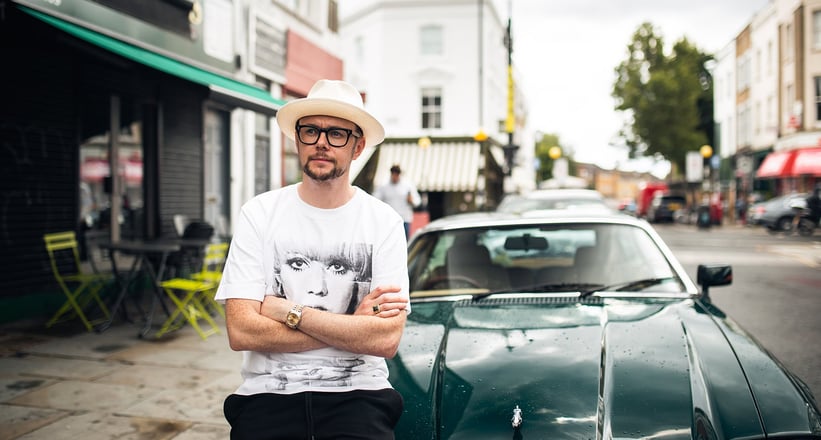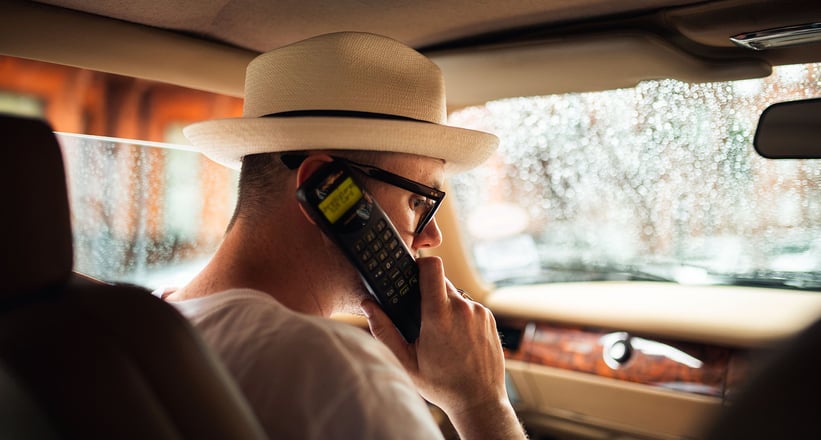 London is a funny place: whether you live north or south of the river is quite a big deal to those born and bred in England's capital. For Johnny Dowell, life very much centered around west London until he moved north to start a family. We headed back to some of Johnny's favourite haunts from his youth and sat down to chat about his fascinating journey – from doodling on school books to creating bespoke engraved pieces for some of the world's biggest brands.
Cockney's – pie and mash
"This place means a lot to me. Pie and mash would normally be what we'd grab before going to see Queens Park Rangers play a home game. And just going there while wandering around Portobello Market with my mom and dad. They still go there now at weekends when they get a chance. That's like their date night.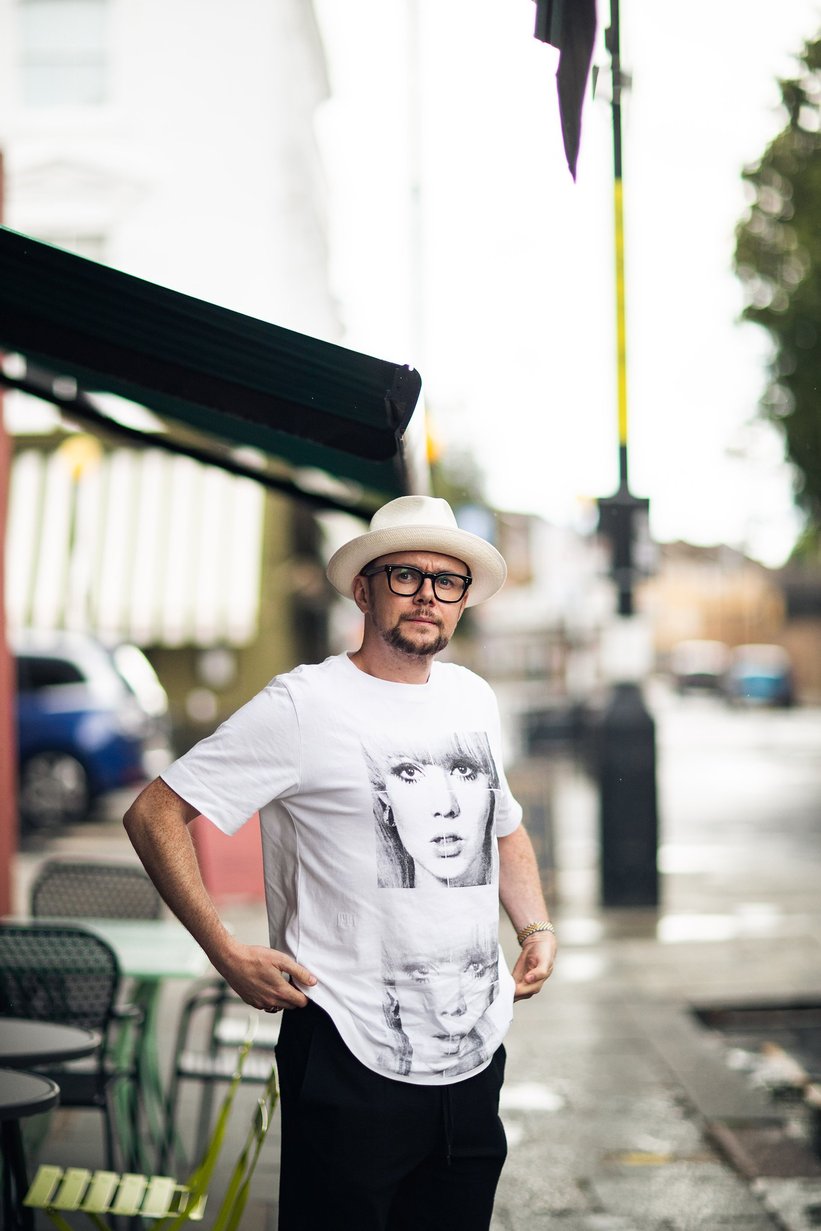 "This area is a big part of my dad's side of the family. The chip shop opposite is where me and my mates would go for a bag of chips after college; this is home to me.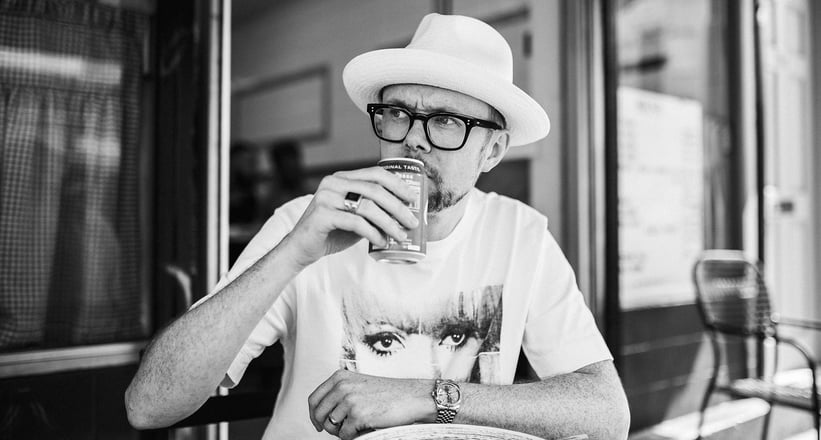 "When my dad reads this article, he'll be taking the piss out of me, he'll be saying, 'You don't deserve to be outside that pie and mash shop. You live in north London now.' He says it all the time. He's like, 'I can't understand your accent. You've got this north-London twang!'
It's only 11.30 and there's already a queue. I'm thinking about what pie options to choose, then I see the menu. It's just pie, plus mash and the only choice is how many pies and how much mash, and if you want to add liquor or gravy or peas to that!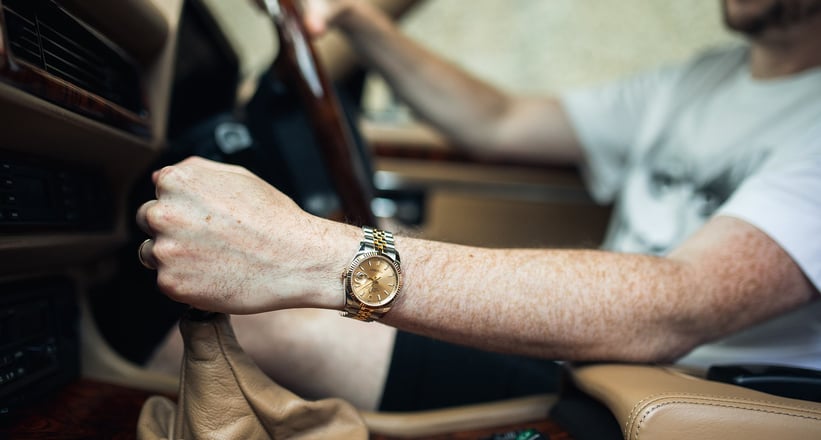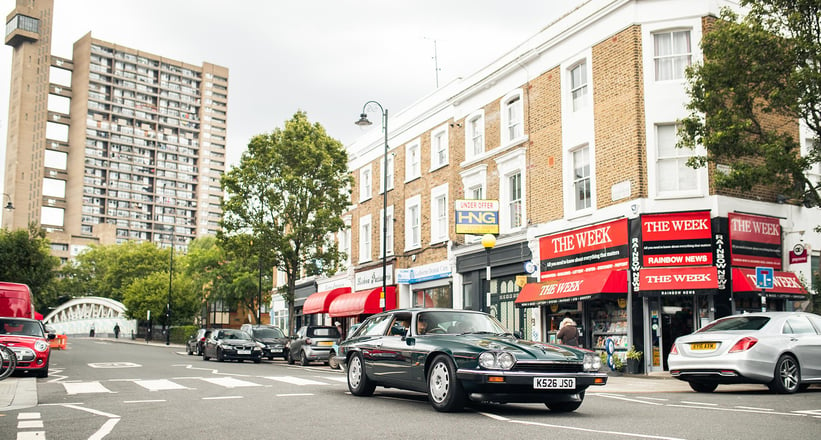 As we sit and chat, I can't help but think the Jaguar XJ-S Lynx Eventer looks just right parked in this neighbourhood. "It is cool," observes Johnny. "Parked outside a pie and mash shop gives you that sort of Layer Cake, Lock Stock feel, doesn't it?"
Trellick Tower
The infamous Trellick Tower is the most imposing feature of the west London skyline. Sadly, it's a myth that James Bond creator Ian Fleming was so outraged by Erno Goldfinger's architectural work that he named a Bond villain after him. A great story, but untrue. What is true is that Goldfinger's work is an important moment in Brutalist architecture. For Johnny, there's even more of a connection. "My dad lived in Trellick Tower with a mate for a bit; this would have been late '80s and it was a pretty scary place to live back then."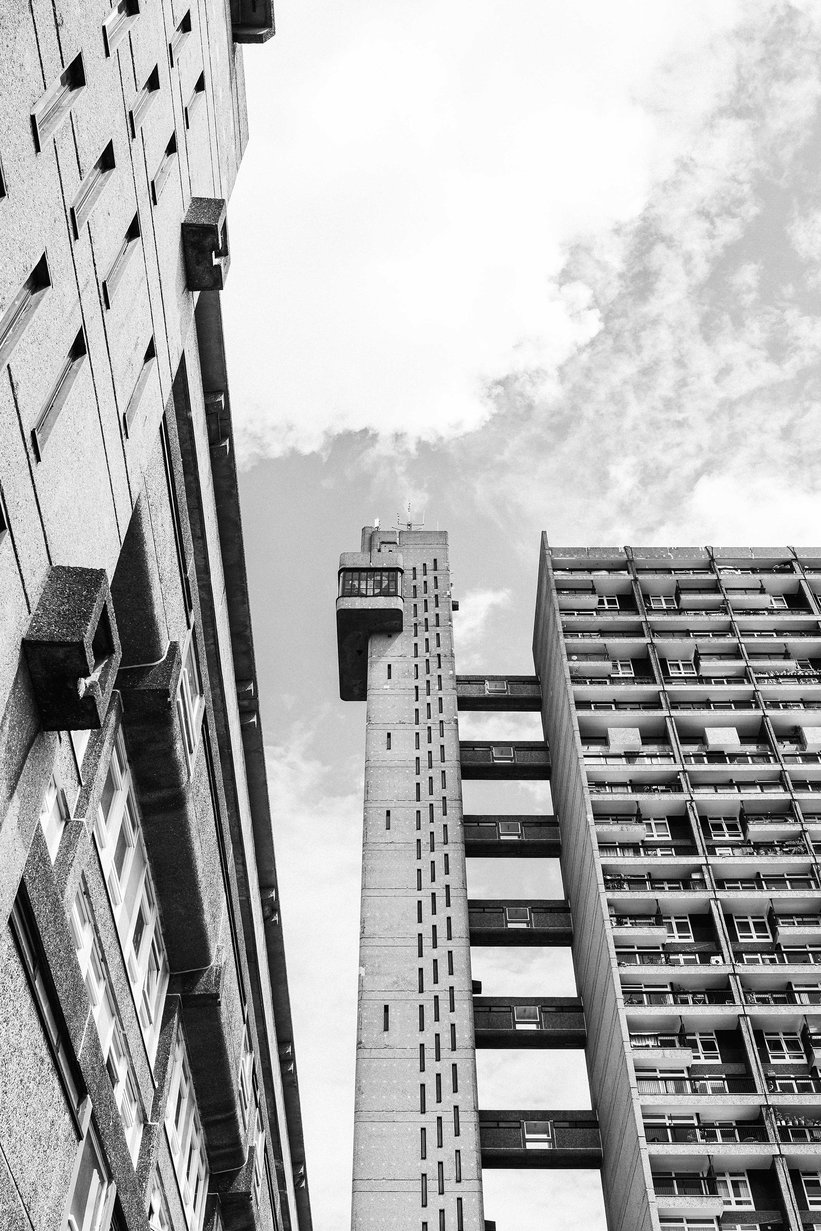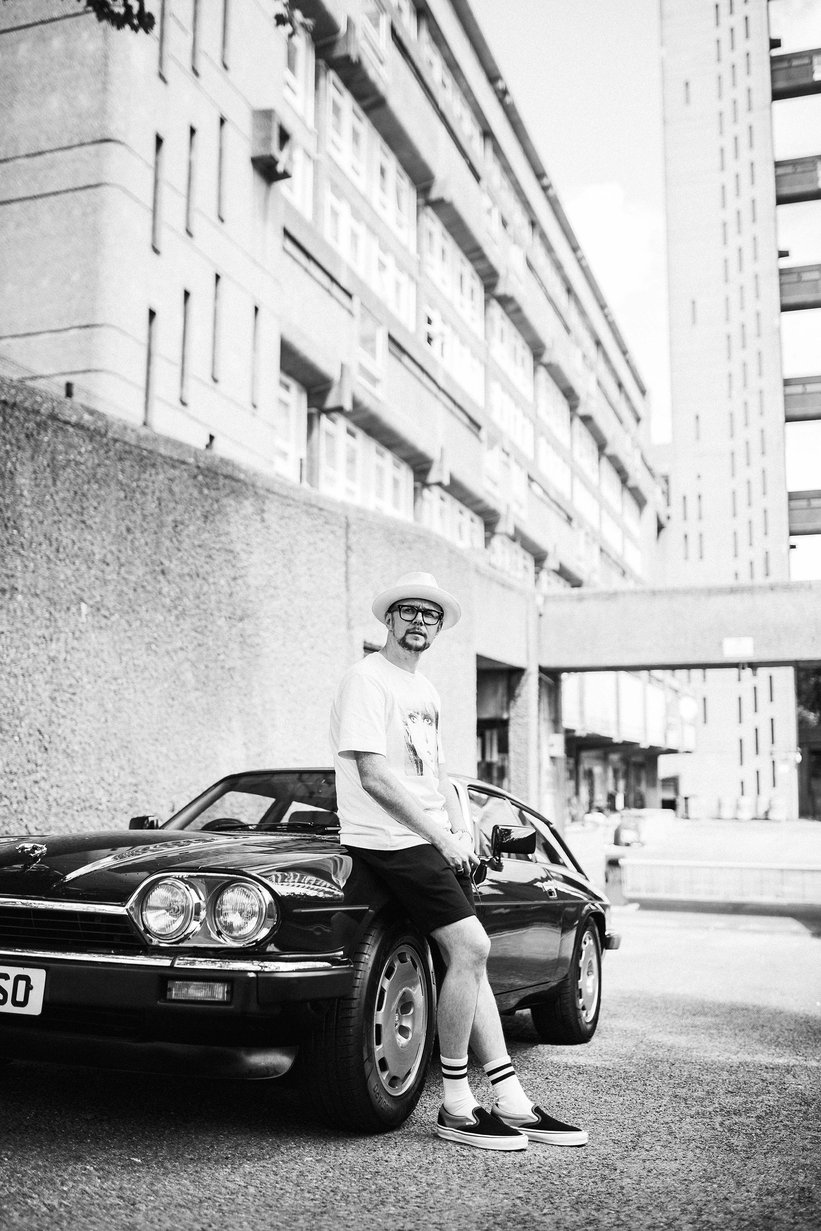 QPR football ground, Loftus Road
Loftus Road is the location of Queens Park Rangers' football ground. Johnny has been a season-ticket holder and supporter for as long as he can remember. Born in to a family of lifelong fans, he didn't choose QPR, QPR chose him! "My dad's a huge QPR fan," he says. "My mom's mum lived 50 yards away. My mom and dad met because he and his mates from Ladbroke Grove gatecrashed a party in that house and he met my mom. He realised that her dad was a massive QPR fan and her brothers were all QPR fans. It was just meant to be. It feels like forever since I've been in the stadium to watch a match because of the pandemic, but this ground has a special place in my heart."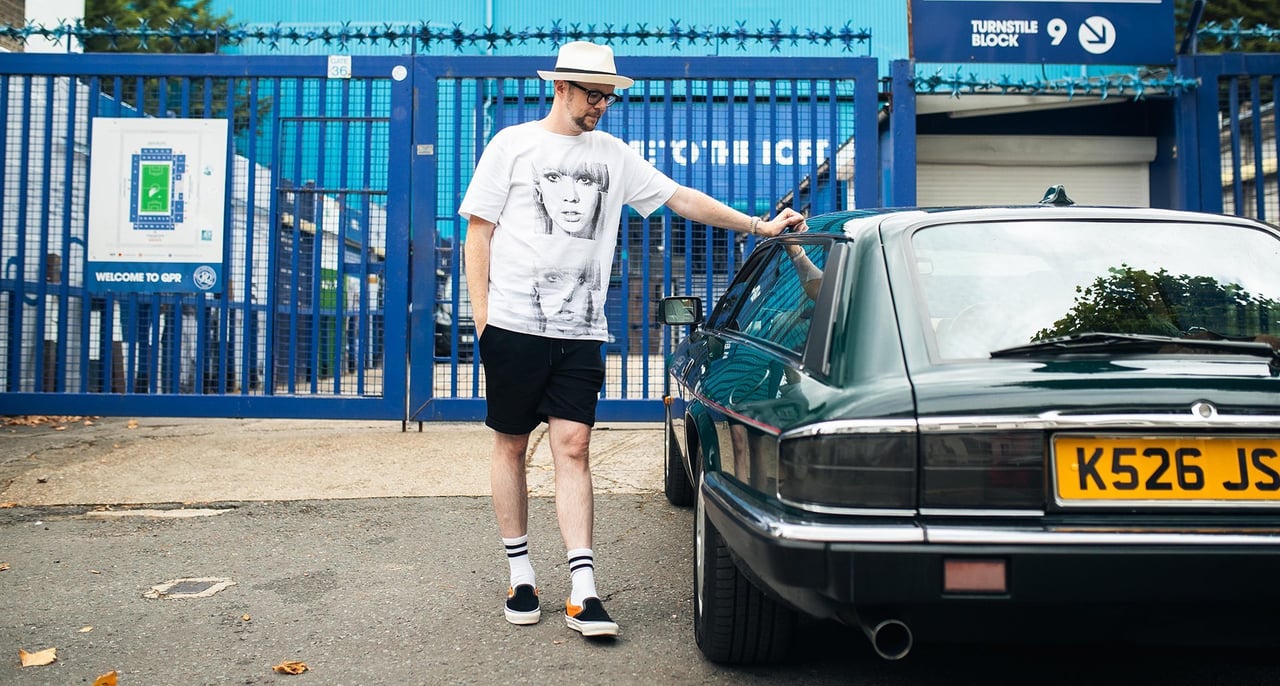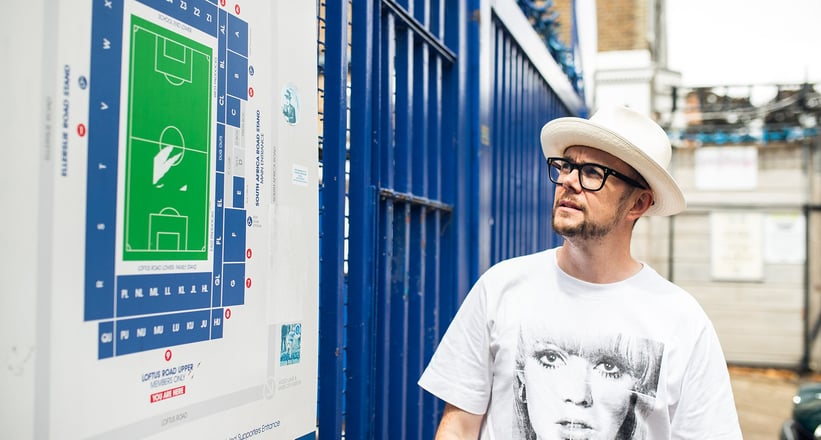 Gumball 3000
Now it's my turn to show Johnny something in his beloved west London. Years ago, I worked for the Gumball 3000 rally and its menacing black HQ is tucked away just next to the Westway, the main arterial road that threads its way through the area. Gumball 3000 founder Maximillion Cooper is a huge art and car collector, and also champions new creative talent. It seemed logical that Johnny and Maximillion should meet and maybe even make some creative plans. Plus, I love an excuse to have another wander around the stunning Gumball offices, which are full of art and collectibles.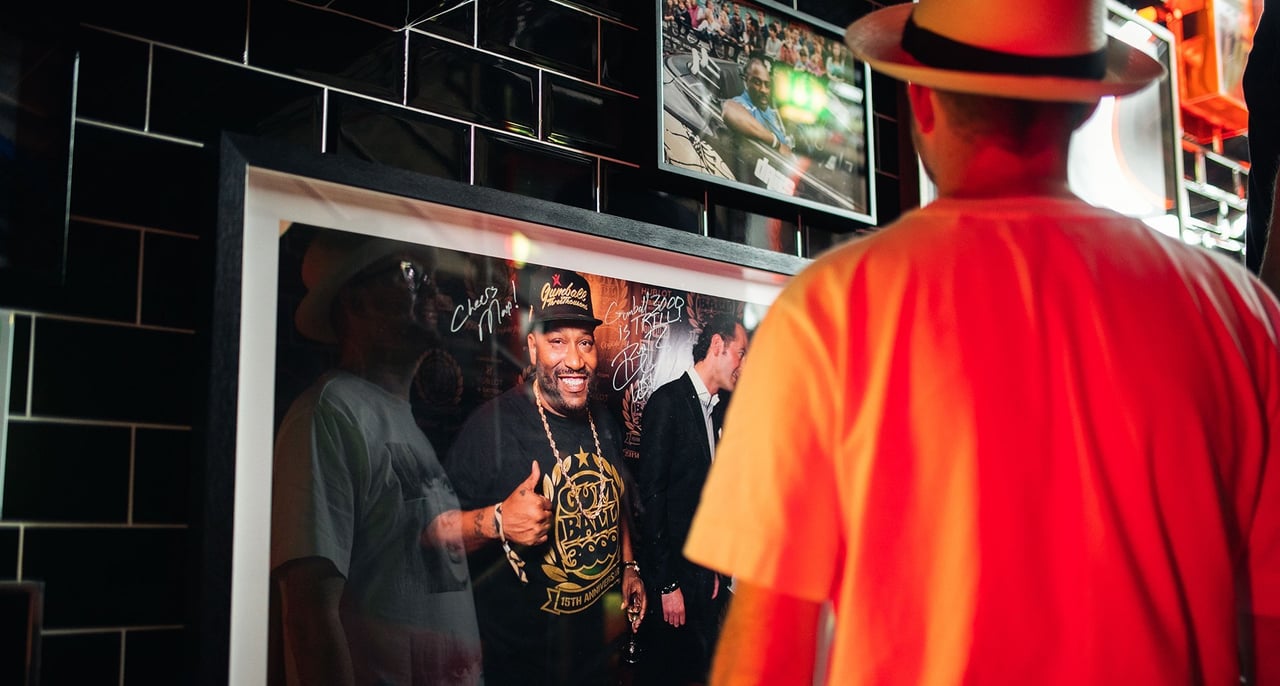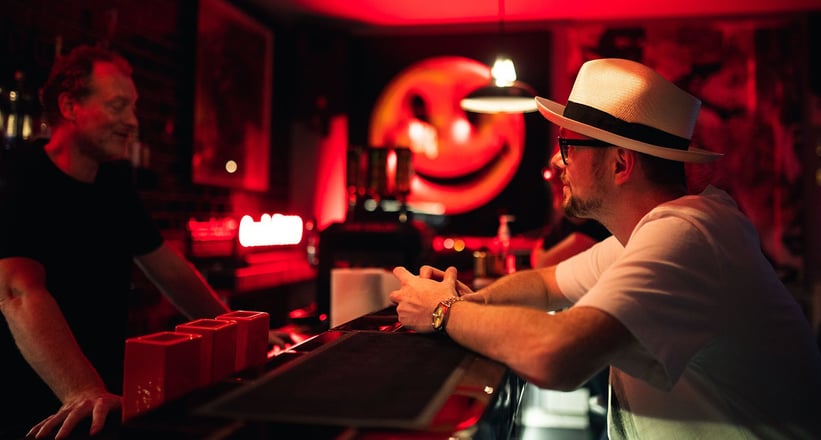 Collaborations
Johnny's recent work includes bespoke centre consoles for the 60th Anniversary Jaguar E-Types. The engravings depict the route taken from Browns Lane to Geneva to display the car at the motor show. Those E-Types don't come cheap, though, so if you want to be custodian of some of Johnny's work without spending hundreds of thousands, there are limited-edition Dr Martens shoes and boots, a Casio G-Shock watch and a brand new collaboration with Master & Dynamic on a pair of headphones.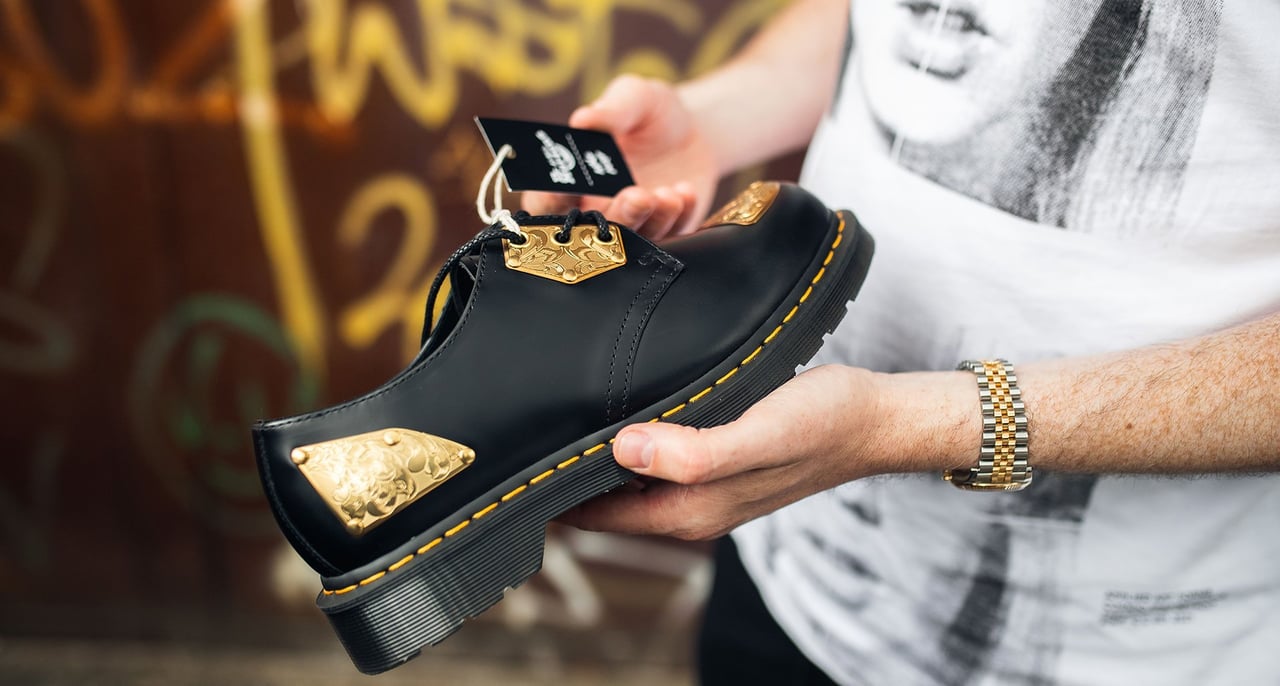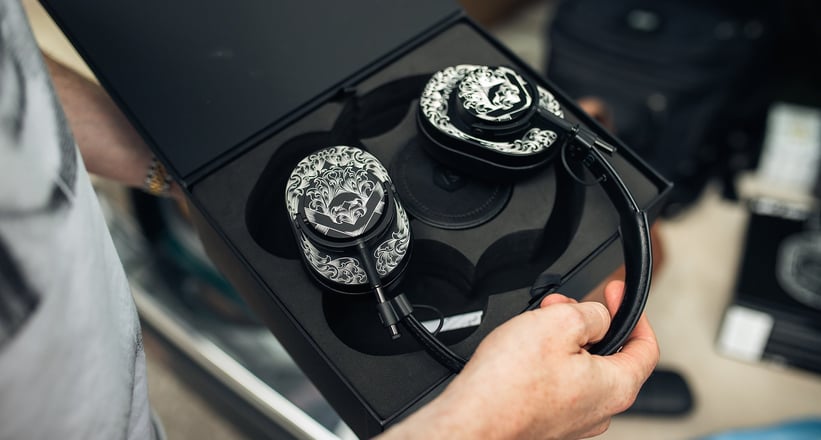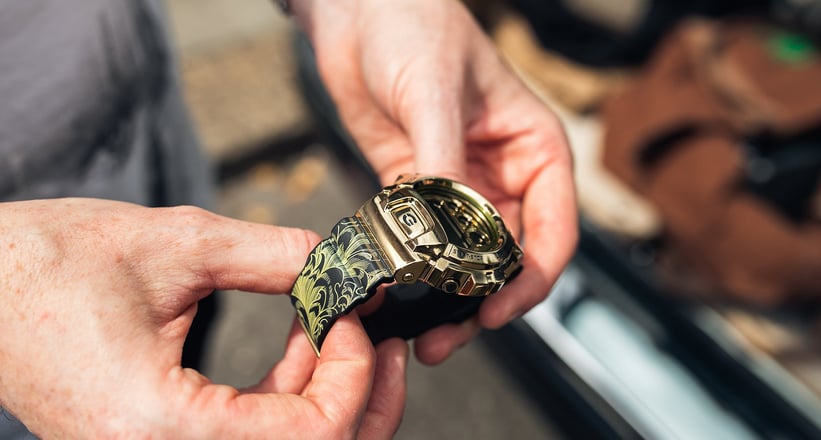 But what about future collaborations? There are plenty on Johnny's list. "Nike. I'd love to do something with Nike; I just grew up living in their trainers," he says. "Maybe New Balance, too. I love Porsche; it would be a dream to collaborate just like Daniel Arsham has.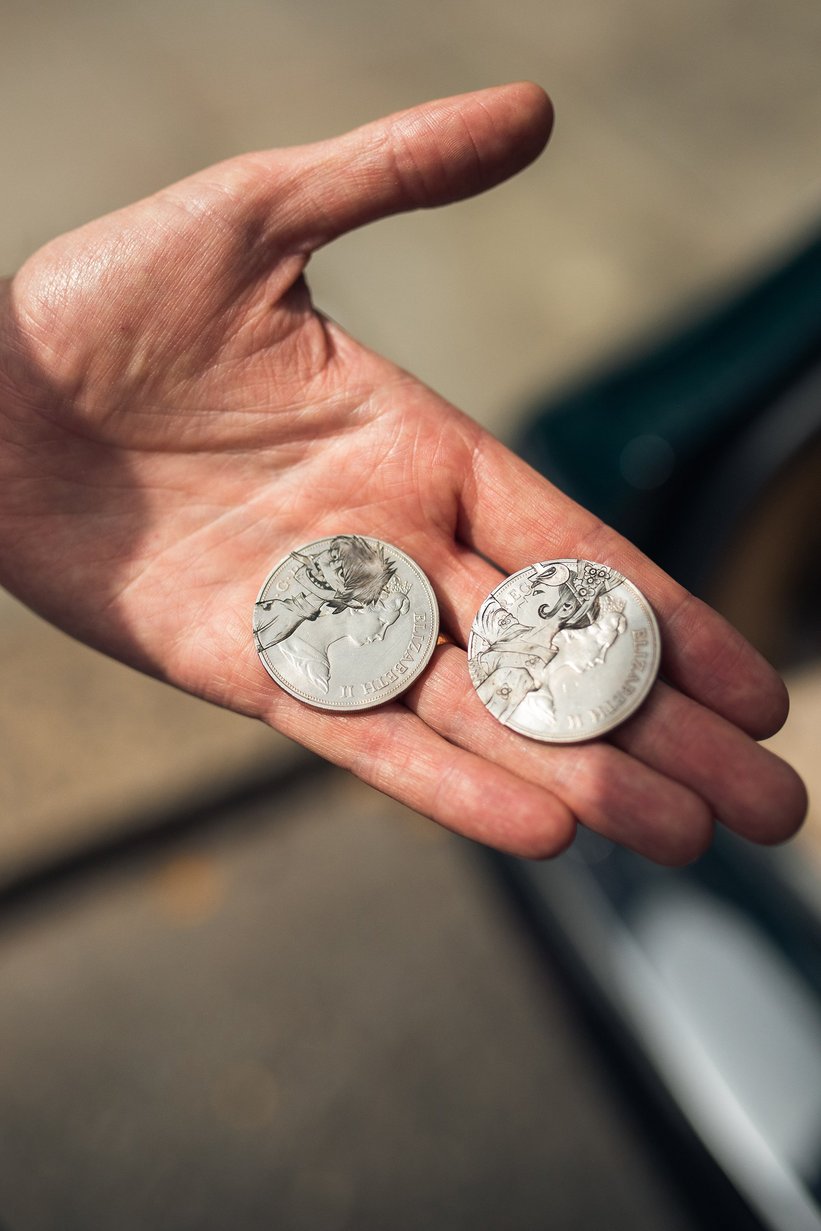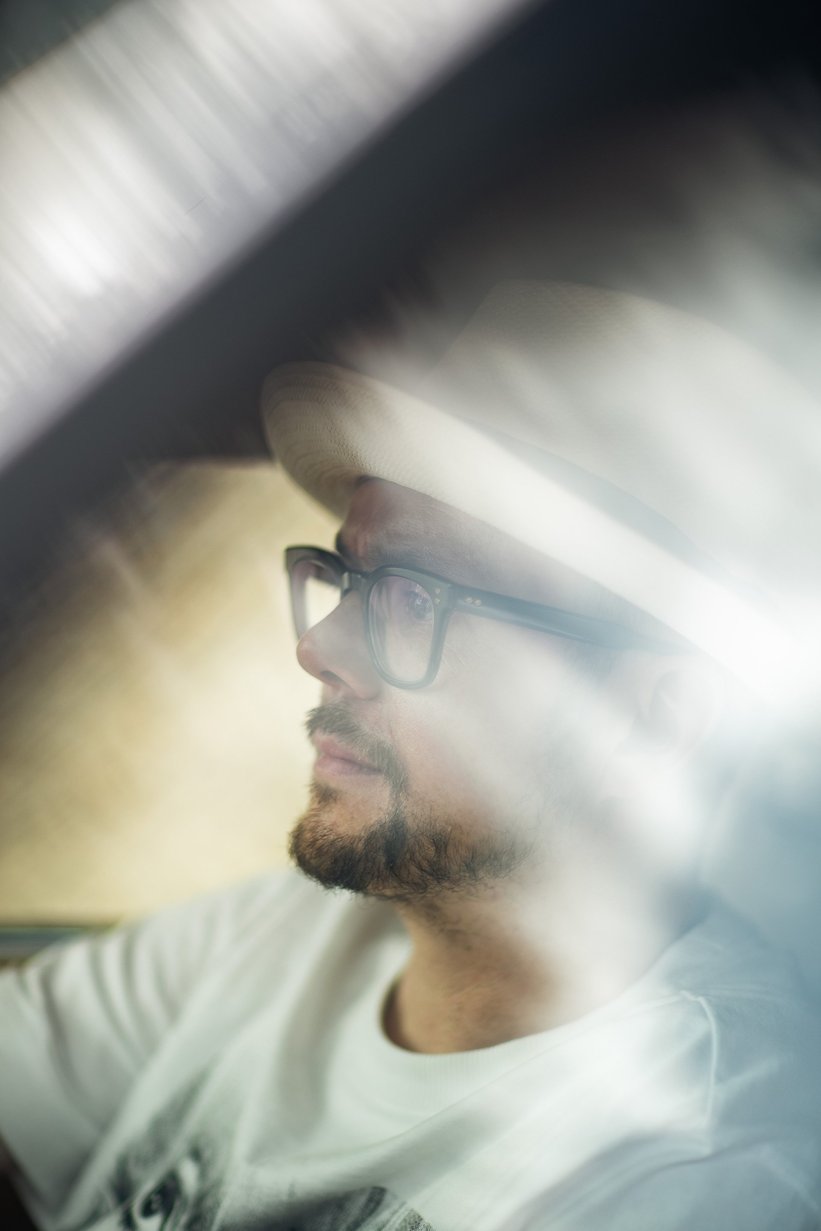 "Rolls-Royce is such a cool brand and there's so much possibility with their cars. I'd love to do something again with Jaguar and also something with Land Rover. I love the new Defender. I think that would be a great canvas to work on. Oh and the absolute dream would be Louis Vuitton!"

The craft
Engraving, like any craft, relies on the skills being handed down and younger people being inspired to take up the baton. I ask Johnny if he's concerned about the future of his art?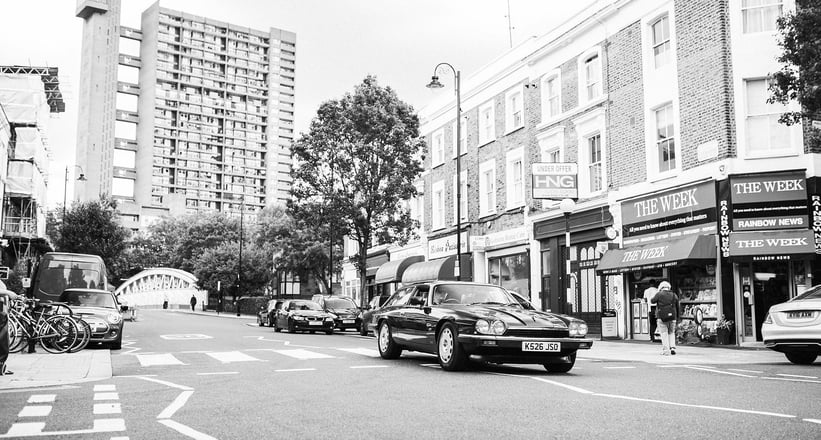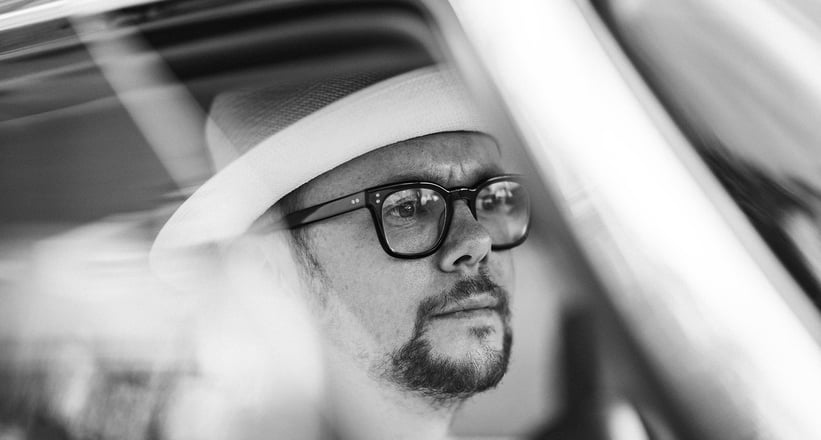 "I'm really keen for people to keep learning it," he says. "I don't know if I'd have the time to teach someone now. But when I was at Purdey's, I always said to them, 'If you want me to teach someone before I go, I'll 100% get them started.' It's funny, because people say what I do is a dying art, but there were never millions of people doing it; it was only ever a handful anyway. I feel like I get more people now asking me about it and how they get into doing that because of things like Instagram. People are like, 'Oh, how did you learn that?' or, 'What do I need to start learning something like that?'"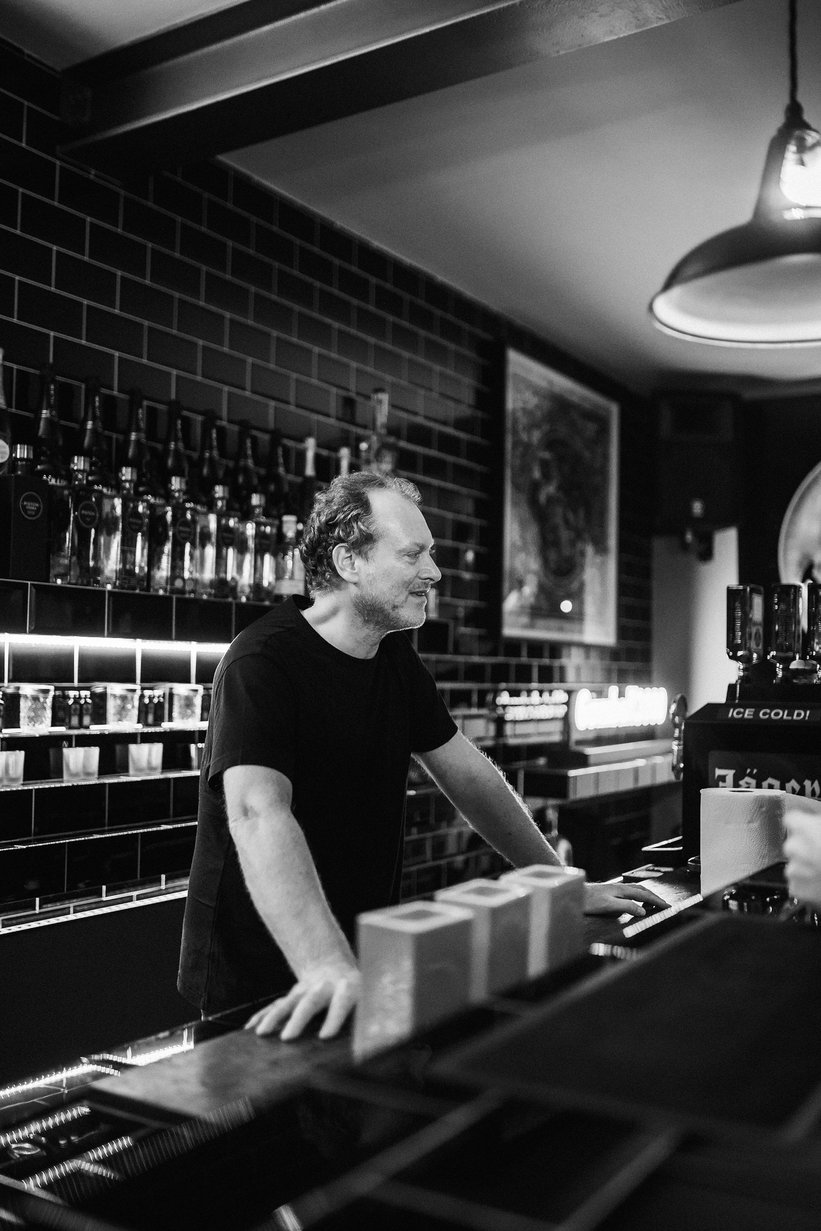 Coin art
We can't finish up without mentioning Johnny's amazing coin art, which he has produced for some really high-profile clients, including Elton John and Paul Smith. Will he carry on doing these?
"We're going to turn one of my coins into an NFT (non-fungible token)." he says. "It's called Tulip Mania. Back in the 1600s, when tulips were first introduced to Europe, all the rich started buying them and the prices went ridiculous.

"The economy went completely bonkers over people trying to buy these tulips, and then I think what happened is, some guy at his farm basically realised his place grew tulips and was like, "This isn't actually that precious," and the whole economy dropped because of it.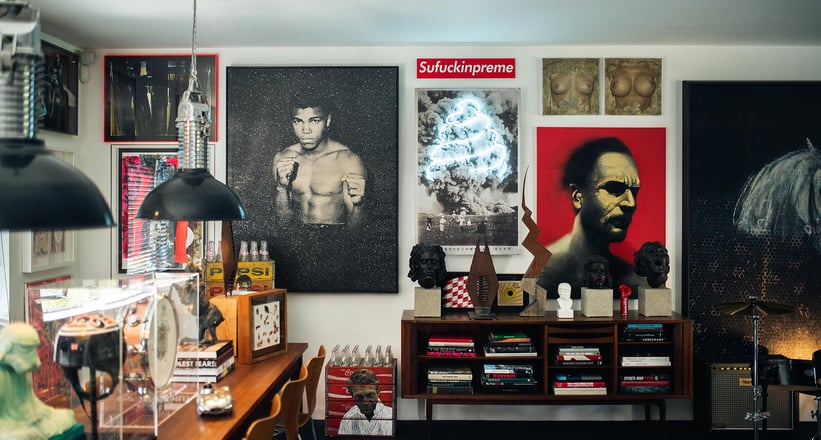 "They've actually compared the beginning of NFTs to that: is this going to be something that basically everyonewill go mental over, and then ask 'why are we spending stupid money on this stuff?' and then it drops?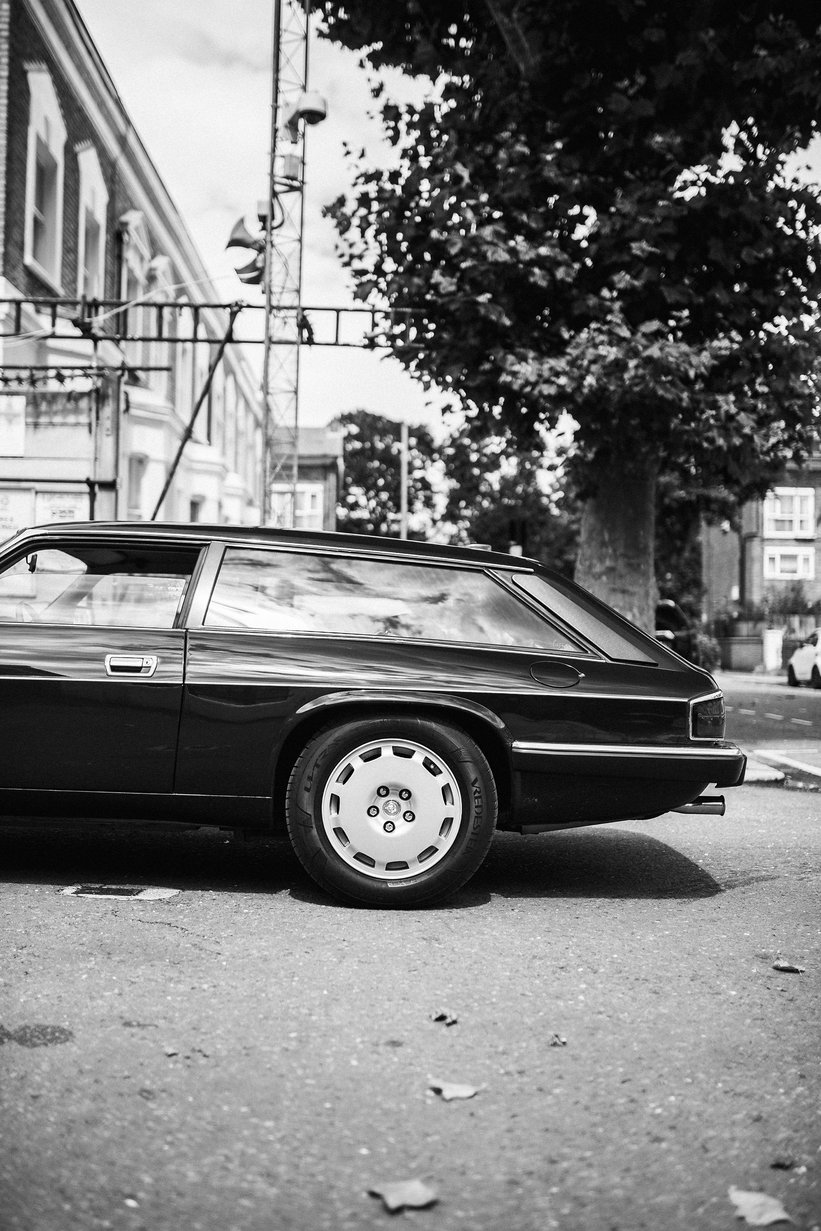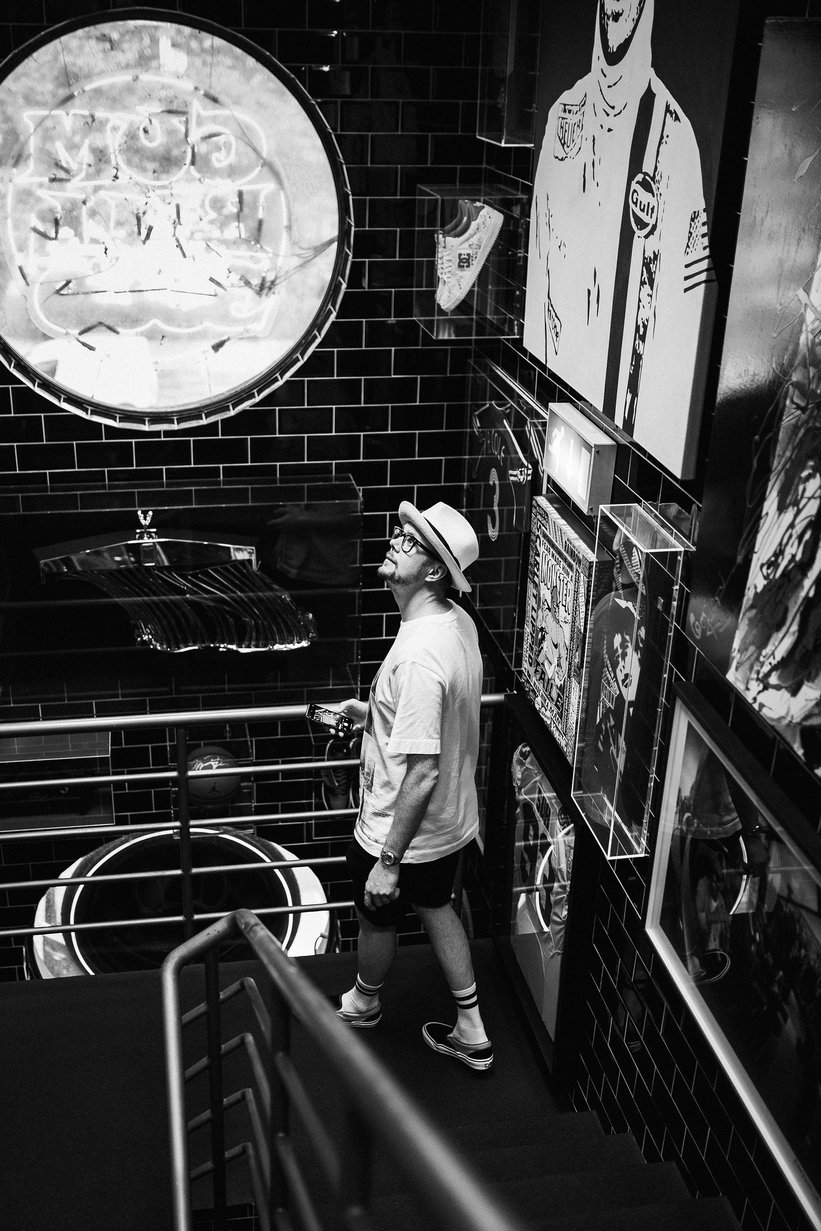 "So, my coin is based around that. I'm engraving a coin that has tulips on it, but when they blossom, the ETH logo comes out of it, and then they disappear into petals and then it all regrows again. I've done it on currency as well, which has a nice connection."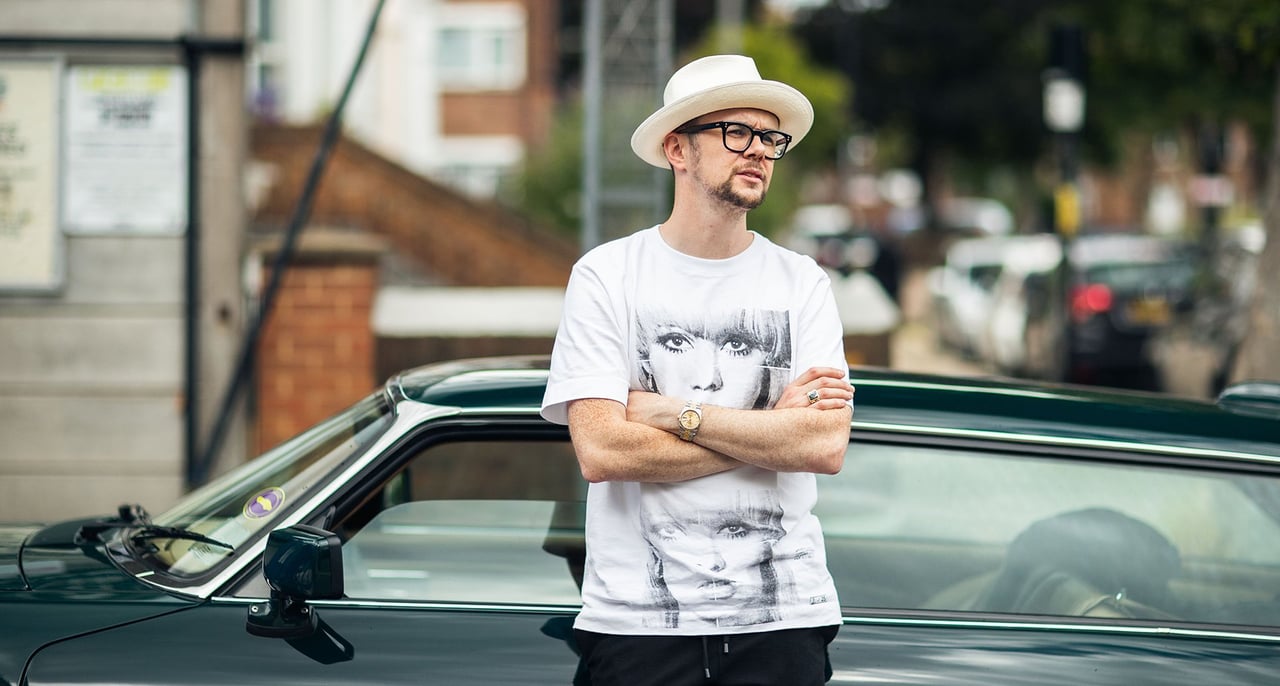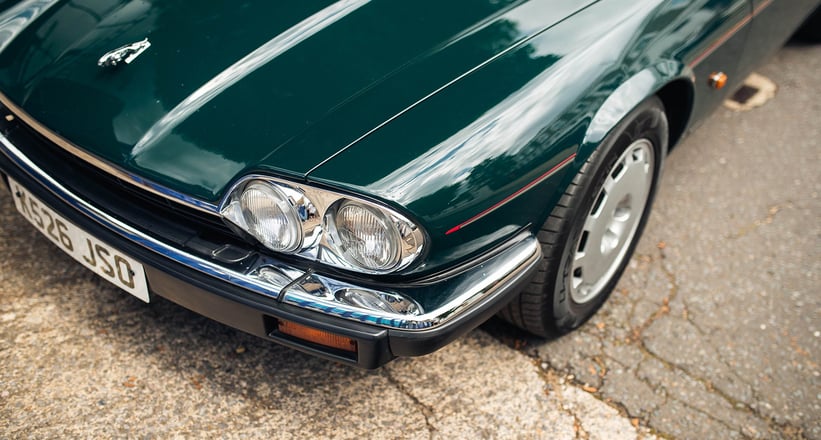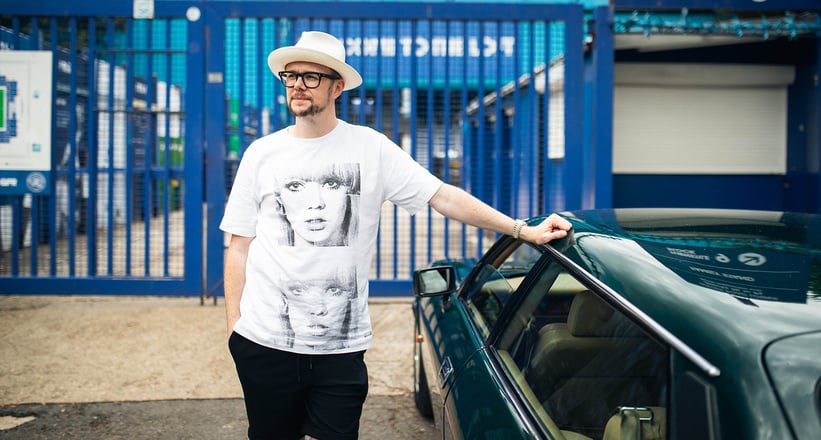 Keep an eye out for further work from King Nerd that we can't tell you about just yet. And if you're wondering about the name, in its simplest form his childhood nickname represents the old with 'King' and the new with 'Nerd' – cleverly representing the idea of classic craftsmanship applied to modern pieces. King Nerd, we salute you!
Photos: Tom Shaxson © 2021