Carrera RS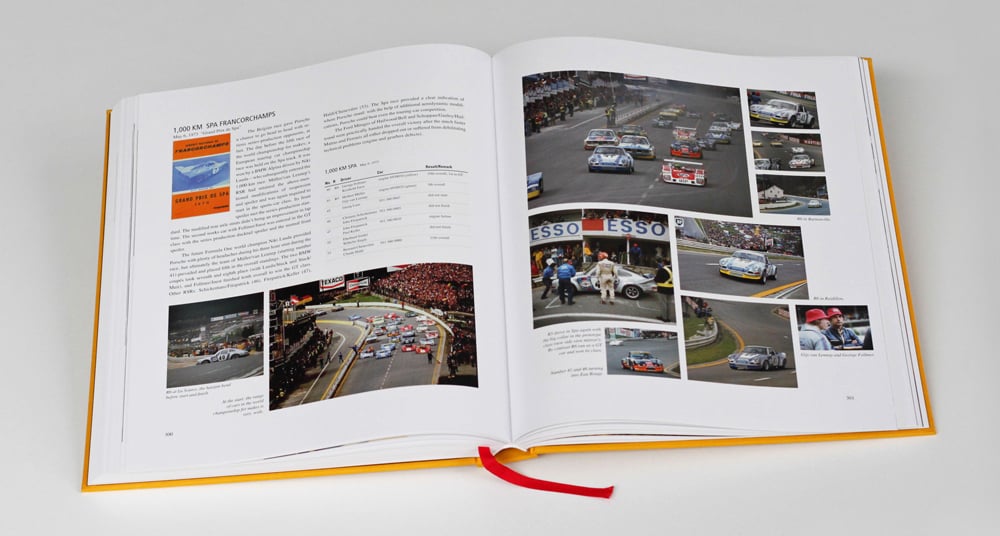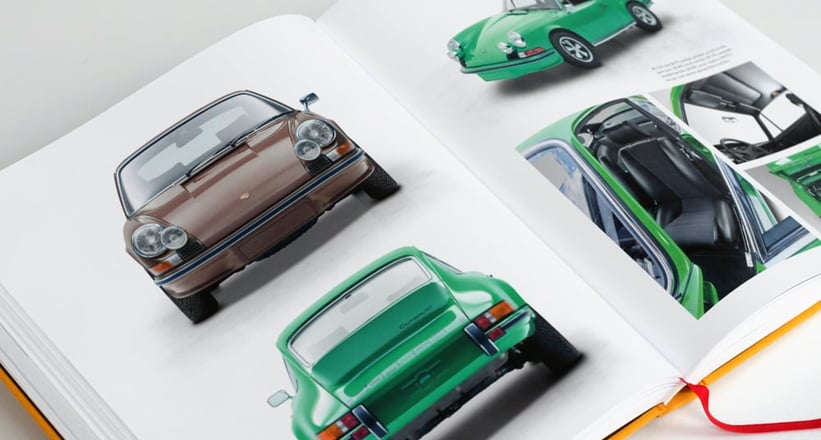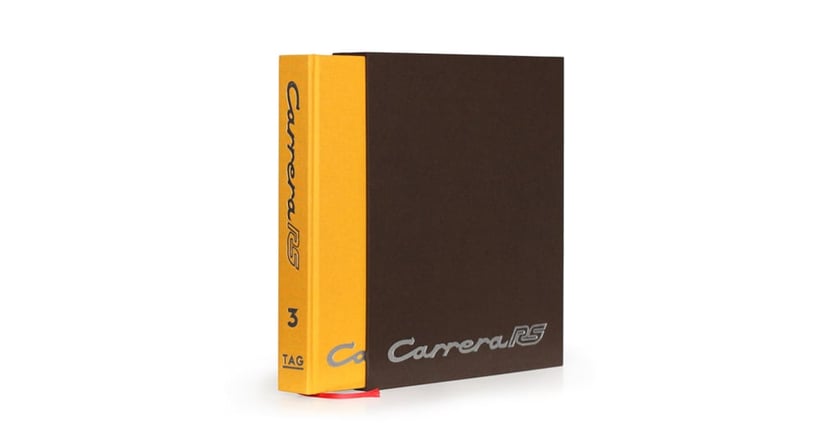 If you think the Porsche 911 Carrera RS is fast, you should have seen how quickly the first edition of this benchmark book on the famous 'ducktail' sportscar sold out in the early 1990s. Now the authors, Dr. Thomas Gruber and Dr. Georg Konradsheim, have republished their standard work on the most iconic of all Porsche 911s – and it has become even more desirable. With 434 instead of the former 256 pages, the book gives new insights into the development and production of the Carrera RS 2.7 and the racing history of the RSR. Many of the period photographs and documents have never been published before. The book 'Carrera RS - New Edition 2015' has been published by TAG Books. It is limited to 3,000 cloth-bound copies and comes at a price of 438 euros. It is available in English and German through the publishing house's website.
The Magnificent Monopostos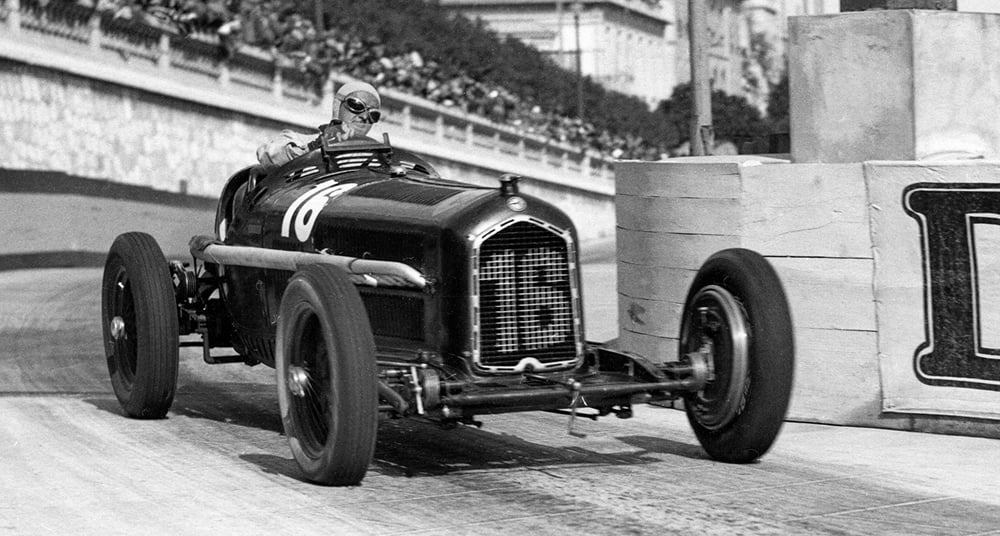 The third book in Simon Moore's revered Alfa Romeo trilogy, 'The Magnificent Monopostos', explores in exhaustive detail the history of the Italian marque's Grand Prix racing cars from 1923 to 1951. Beautifully printed on 836 pages, split into two volumes, the book is a must-have for the hardcore Alfista and, as with Moore's previous books on the marque, will surely become the standard work on the subject. Just over 1,000 copies have been printed, and more than half have already been sold. Secure your copy (£300 in the EU, £320 in the US, Canada and non-EU European countries, £350 elsewhere) by emailing Simon direct at [email protected].
WAFT 3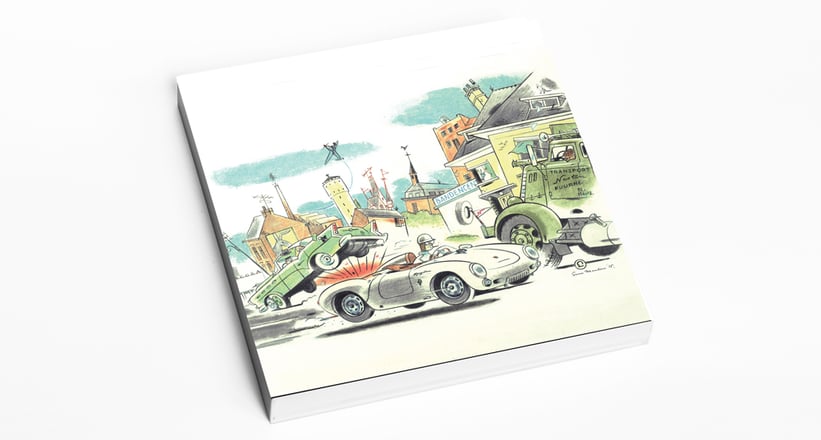 We always knew that Bart Lenaerts and Lies de Mol were after world domination – but with Piëch and Winterkorn out of the way, there's nothing to stop them. In recent years, the Belgian wunderkinder of automotive publishing have blessed us with such wonderful books as 'Ever since I was a young boy I've been drawing cars' or 'Life and Work of Ercole Spada', and now they are about to release the third volume of their highly collectable bookazine 'WAFT'. Stories include a private Festival of Speed with the McLaren X1, a drive with the Equus Bass 770 through Detroit, plus cameos by automotive legends such as Lorenzo Ramaciotti, Ralph Gilles, Fabio Filippini and Maria Teresa de Filippis. The release is scheduled for 18 December, but we have been allowed a 'sneak peak' and can confirm: if we were only allowed to own one book, we'd definitely go for this New Testament of automotive creativity. The standard version will cost you a measly 40 euros, but real collectors will no doubt opt for one of the 250 copies of the 'Friends of the House' version that come in a beautiful box and include a Porsche-inspired artwork by Ever Meulen. Find out more on the WAFT website.
Porsche Drive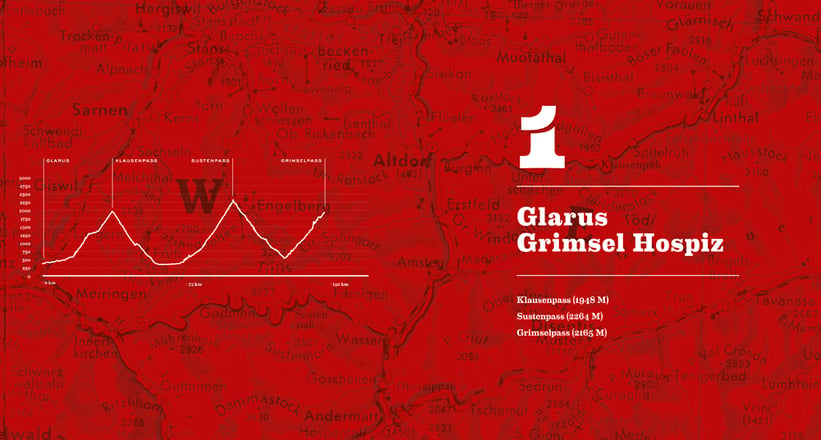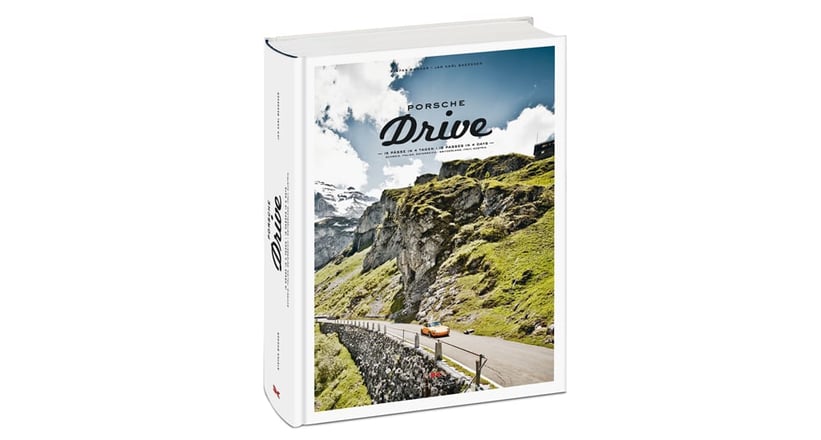 Over the last couple of years, photographer Stefan Bogner has documented some of the world's most exciting driving roads in his magazine 'Curves'. Now he has teamed up with Classic Driver's very own Jan Baedeker as an author and published a 434-page coffee-table book named 'Porsche Drive', presenting the perfect journey through the mountains of Italy, Austria and Switzerland, traversing 15 passes in just four days. A Mille Miglia of the Alps, so to speak. And the perfect Christmas present for anyone who loves to drive Porsches on demanding mountain roads. The book has been published by Delius Klasing in English and German and is available through the publishing house's website or your local book store for as little as 39.90 euros.
Off the Road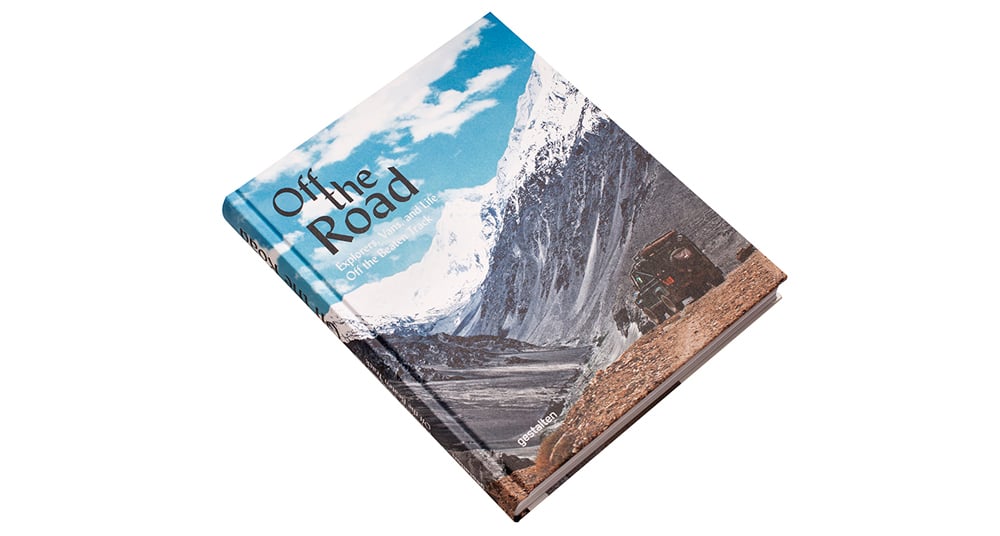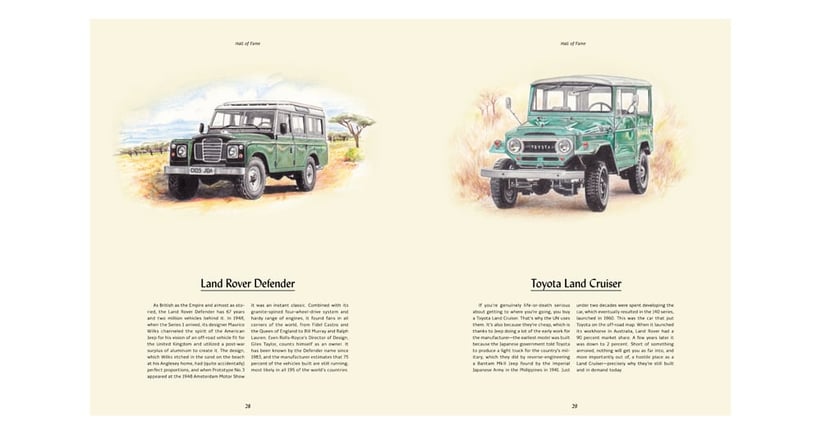 Who doesn't occasionally dream about quitting the office job, buying a vintage Land Rover or Bully bus and leaving the civilised world for good? Berlin-based publishing house Gestalten now fuels that desire for freedom and adventure with its newest book, 'Off the Road'. The heroes of the 256-page guidebook are all those converted vans, trucks, and other increasingly popular means of escape that provide temporary homes amid isolated terrain, sandy dunes, and endless skies. So what are you waiting for - visit the website, order the book, use the Christmas holidays to gain some weight (you will need it during those cold desert nights), hit the road to the middle of nowhere and never come back!
Auto Reverse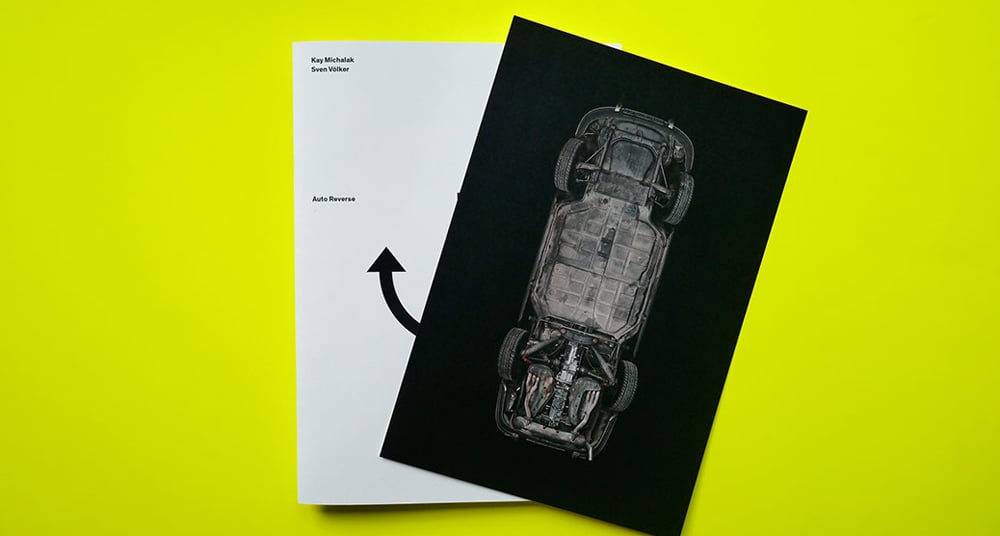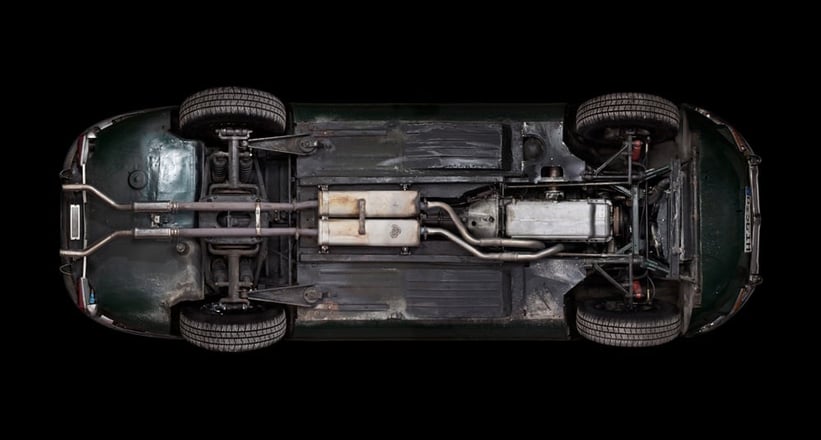 The Porsche 911 is an icon of car design – but would you recognise it from underneath? For their latest book project 'Auto Reverse', German artists Kay Michalak and Sven Völker have taken a peek at the underbellies of famous cars such as the Porsche 911 and discovered a dark world – a world that up till now hasn't been tackled by designers. If you want to grab a copy of the book, you'd better be quick: the print run is limited to 200, and each copy comes with a signed and numbered print of a 1968 Porsche 911's underbelly.
Gasoline and Magic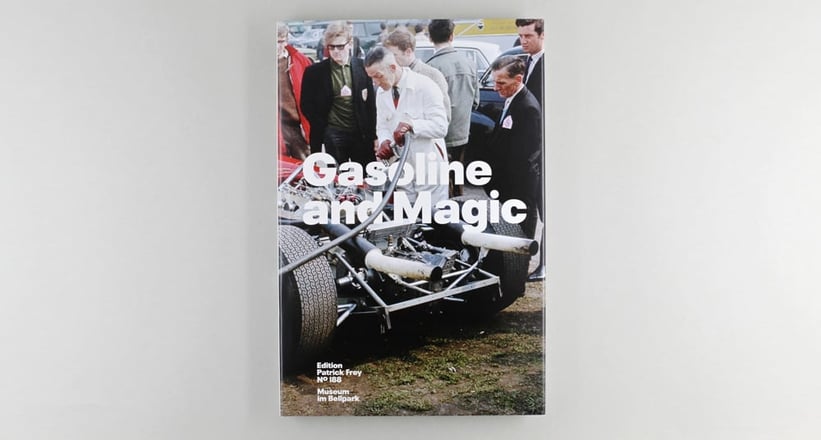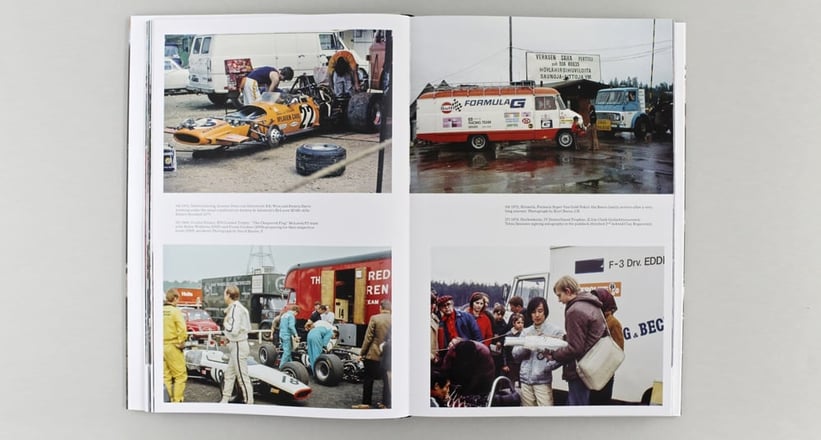 Avid Classic Driver readers might already have purchased this book for their gentlemen's library after we published some excerpts and photographs earlier this year – but in case you haven't: 'Gasoline and Magic' is one of the most charming and surprising accounts of racing history that we have ever come across. Most of the never-seen-before pictures were taken by amateur photographers in the 'golden age of motor racing' and later compiled by Swiss filmmaker and collector Thomas Horat, who spent years labelling thousands of photographs from collections across the globe. 'Gasoline and Magic' by Hilar Stadler and Martin Stollenwerk has been published by Edition Patrick Frey and can be ordered for 68 Swiss francs in the publishing house's webstore.
Baillon Collection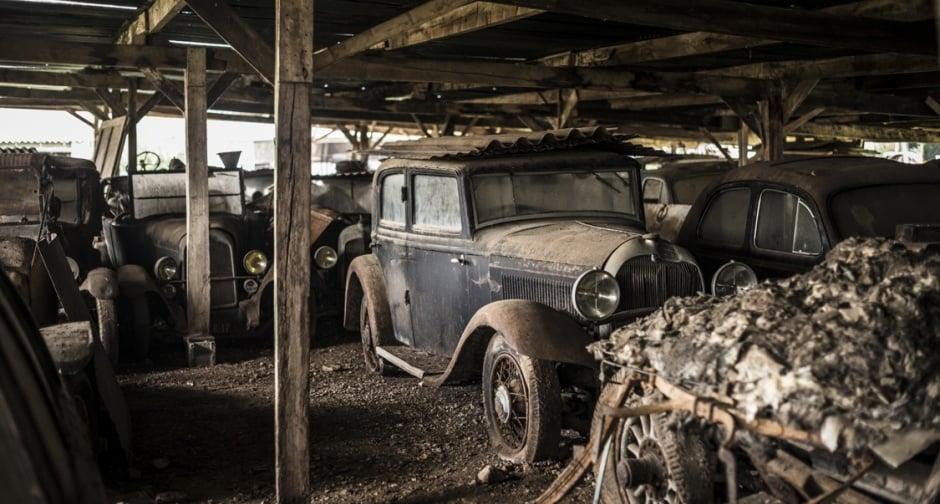 In December 2014, Classic Driver broke a sensational story – our photographer Rémi Dargegen had captured almost 100 forgotten classics at a French castle, in what proved to be the 'barn find of the century'. In collaboration with Dargegen and publisher Delius Klasing Verlag, Classic Driver has now produced a small but gorgeous photo-book of the Baillon Collection, which visually retells the story of this outstanding discovery, preserving the magic for generations to come. To order your copy, visit the publishing house's website.
Two Summers – The Mercedes-Benz W196 R Racing Car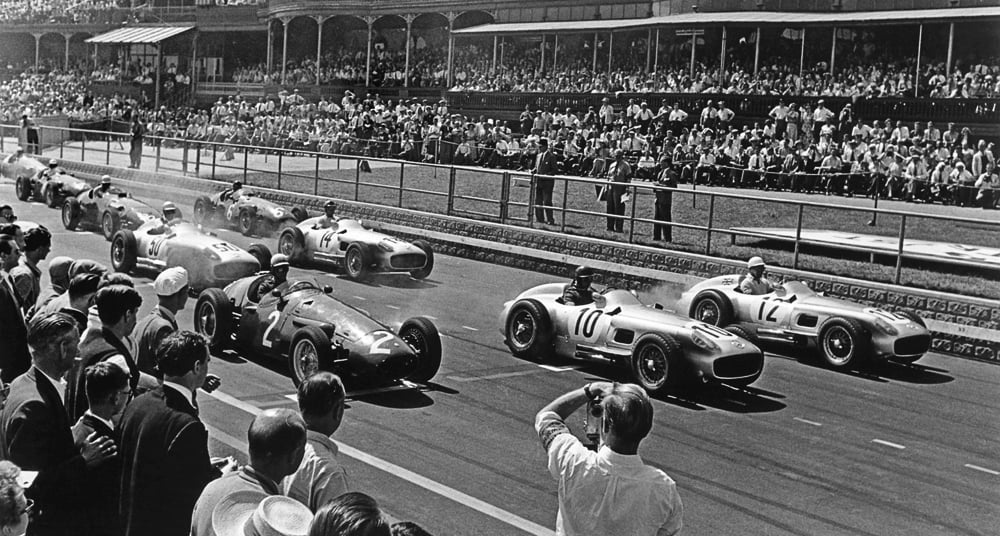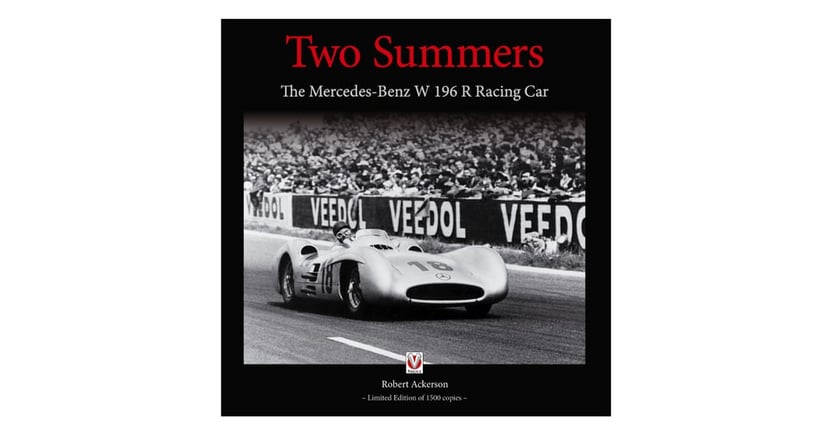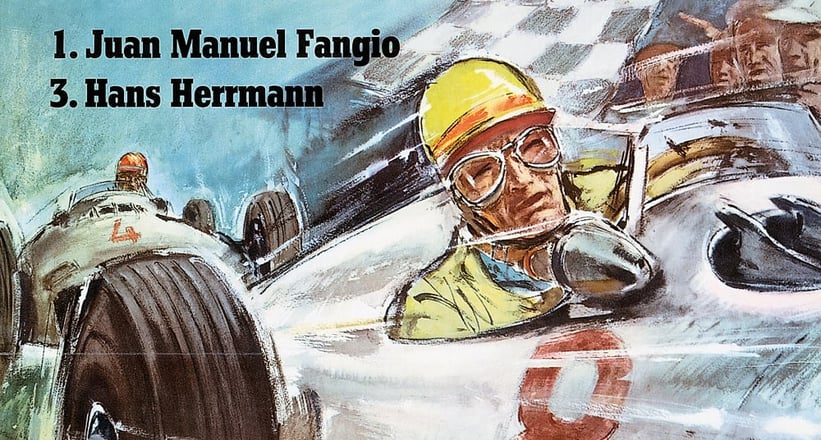 The W196 story has been told once or twice before – but 'Two Summers' looks at Mercedes' legendary two-year assault on Grand Prix racing with new vigour, supplemented by plenty of stunning images from the Daimler archive. All six races in each season are recounted in detail from the author's highly personal perspective – from witnessing the unloading of the quartet of cars from their transporters at Reims in June 1954, to the 1955 end-of-season ceremony at Untertürkheim, where Fangio, Kling, Moss and Collins were told that Mercedes' racing days were over, the sweet taste of success tainted by the tragedy at Le Mans. Limited to 1,500 copies, the book is available now from Veloce Publishing.
The Autobiography of XKD 504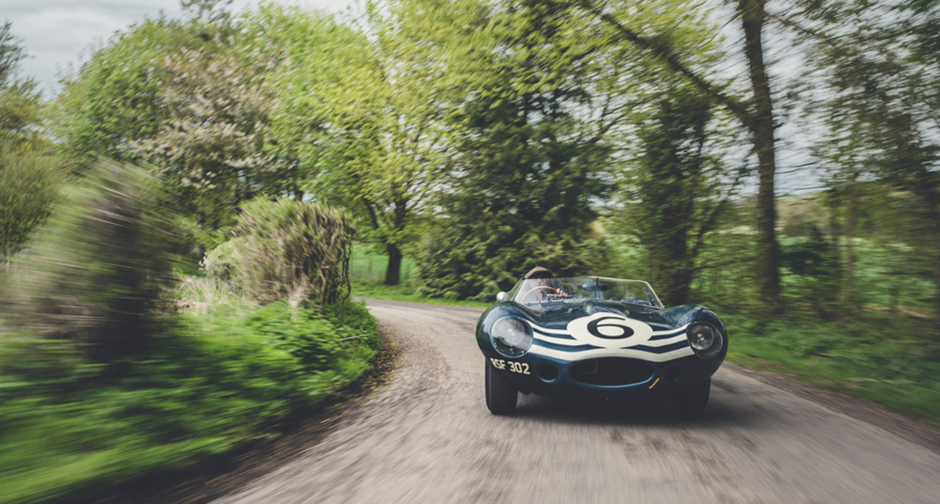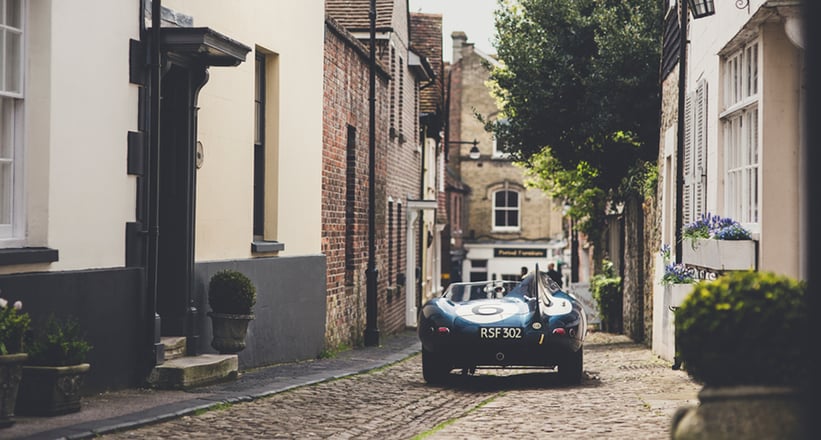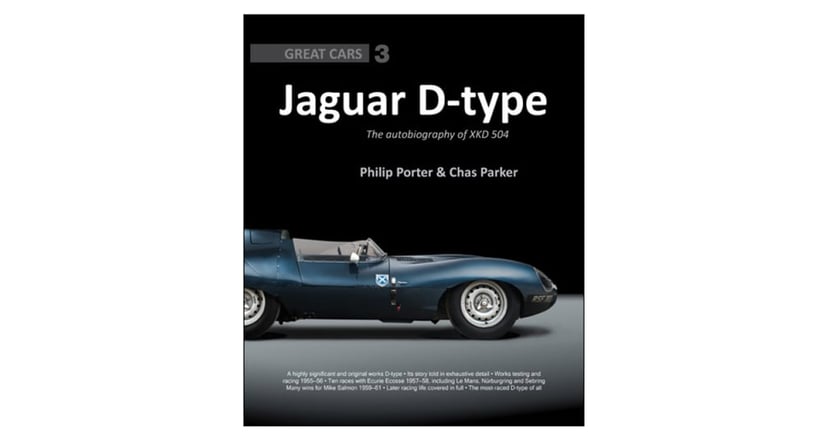 'The Autobiography of XKD 504' is the third in Porterpress's 'Great Cars' series, and documents the most-raced and arguably most historically interesting Jaguar D-type of them all. Combining many previously unpublished period images with current photography by our very own Amy Shore (for which the West Sussex locations were scouted by Alex Easthope), the book can be purchased at the publisher's website, in either Standard (£60) or De Luxe (£250) editions.