Who says you can't have fun with a Porsche in the snow?
This brilliant short film, featuring a duo of Porsche 911s and two accomplished skiers Skijöring in St. Moritz, shows that a pan-European winter spell needn't stop you in your tracks…
Skijöring is a traditional Norwegian winter sport in which a skier is pulled along by a horse, a sled dog, or an automobile. Even in the Alps, the fast-paced snow sport has its traditions — as early as the beginning of the 20th century, race horses drew skiers across the frozen lake of St. Moritz. And at the 1928 Olympic Winter Games in St. Moritz, Skijoring became an official sport. Porsche nostalgics might also remember the Dr Porsche memorial Skijoring, which was held in February of 1952 in Zell am See.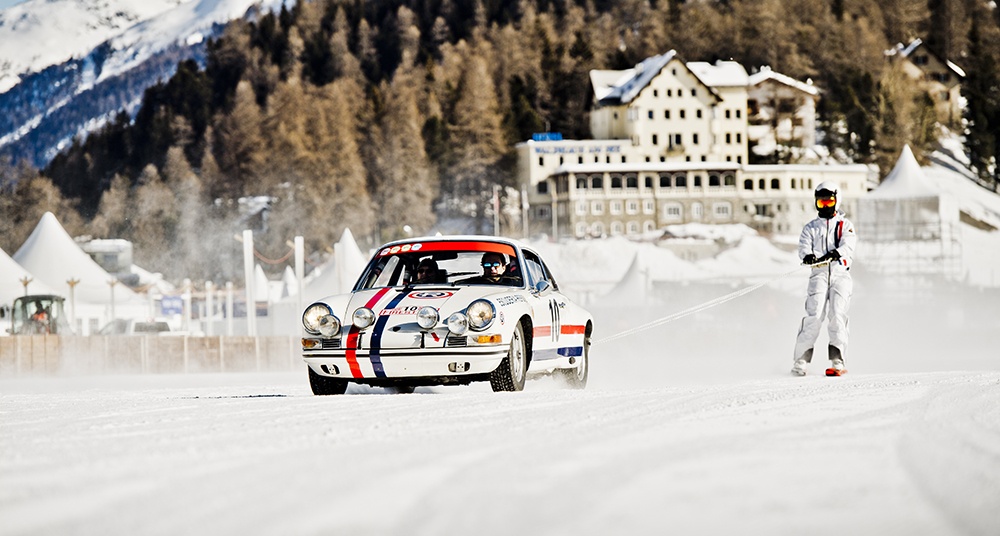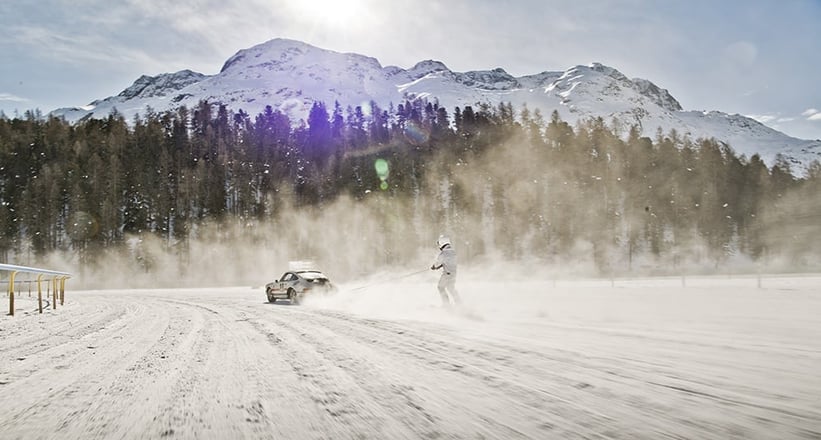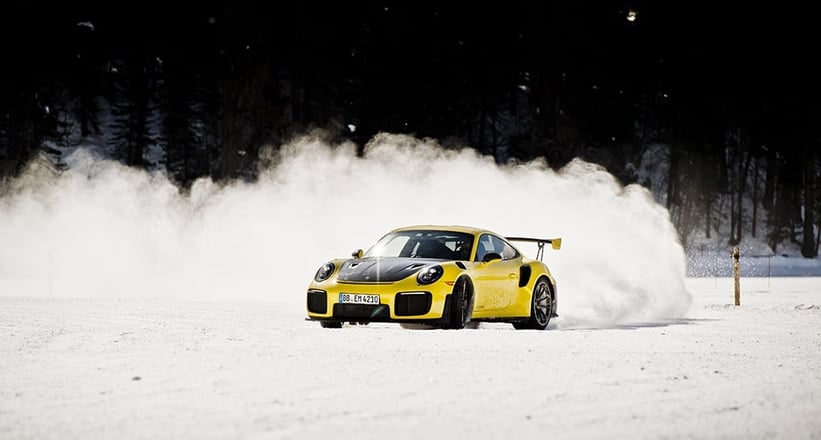 Stefan Bogner, Alpine photographer and founder of the cult magazine Curves, has now revived this wonderful tradition and lured two track-minded Porsches to the ice of St. Moritz: a classic 911 ST with rally history and the current 700hp 911 GT2 RS.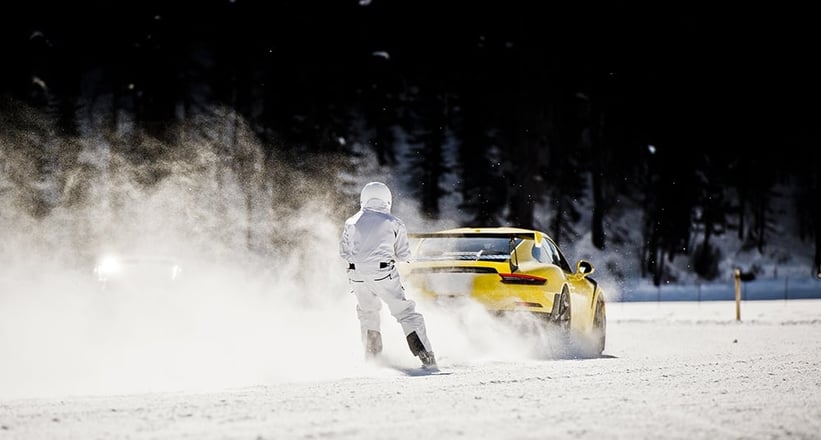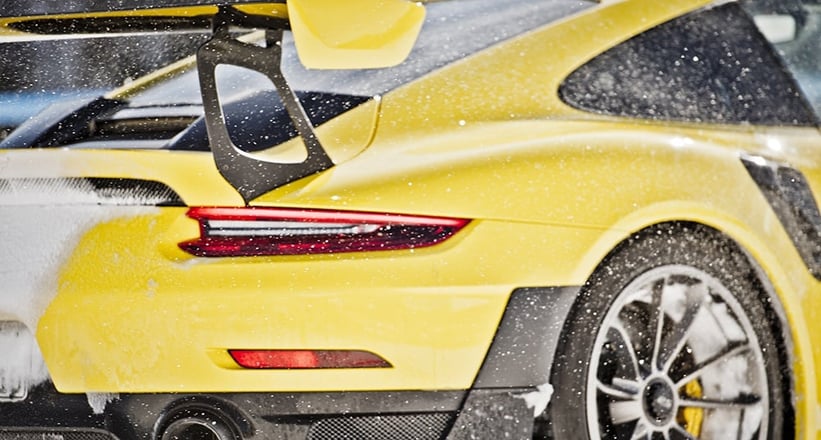 Remember that slogan that ran in the credits before and after every episode of the MTV series Jackass? Don't try this at home. However, given the perfect snow conditions, from London to Rome, one might be tempted to raid the basement looking for a long and tough stretch of rope. Just don't say we didn't warn you…
Photos: Stefan Bogner / Curves Magazin