Which famous sports car is hidden beneath this Opel Manta body?
It's a sunny day in the Alps, sometime in 1972. A Mk1 Opel Manta leads a convoy of vehicles through the twisting mountain passes – but beneath the familiar coupé body is the running gear for what will eventually become the Porsche 924…
At this point, the project is destined to blossom into a new front-engined Volkswagen coupé, an eventual replacement for the mid-engined 914. Volkswagen has already commissioned (and paid) Porsche to develop the new car on its behalf; the engineering team is using a pack of 'mules' to test various engine and suspension set-ups.
Hiding in plain sight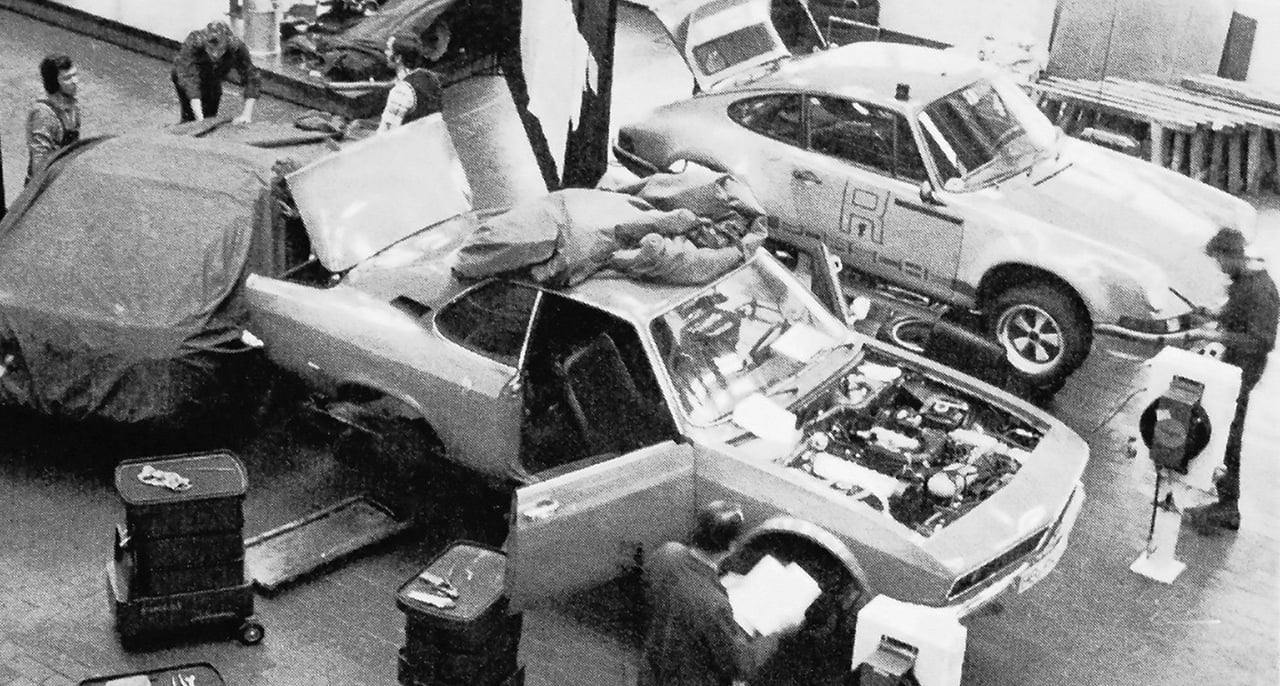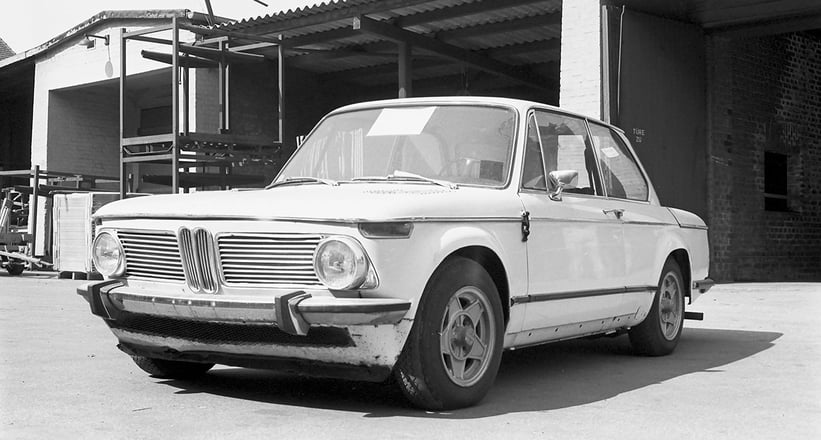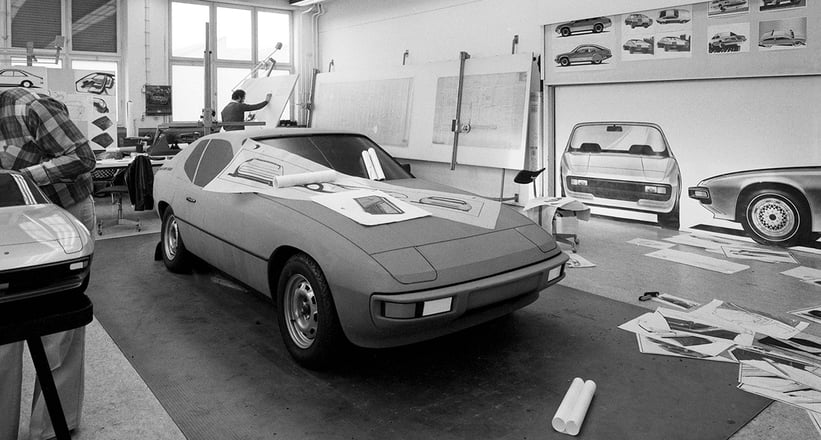 These come to include not only a trio of Opel Mantas – chosen for their packaging similarity to what's only known as 'Project EA 425' for the moment – but also a BMW 1600, bought second-hand back in April to serve as a basis for initial tests on the Audi-derived 2.0-litre 4-cylinder engine. And while the Weissach-based engineers make developmental headway both at home and on the road, Harm Lagaay finalises the exterior design in the clay studios, ahead of a final presentation of EA 425 to the VW board in Spring 1973.
The story doesn't end there, as we know. Roughly a year later, VW will launch the Scirocco – and contemplate passing EA 425 over to Audi, for which it could serve as a replacement for the 100. Eventually, though, a deal will be struck whereby Porsche assumes the rights to the design, and EA 425 will become the entry-level Porsche 924: the company's first front-engined car.
One heck of a tail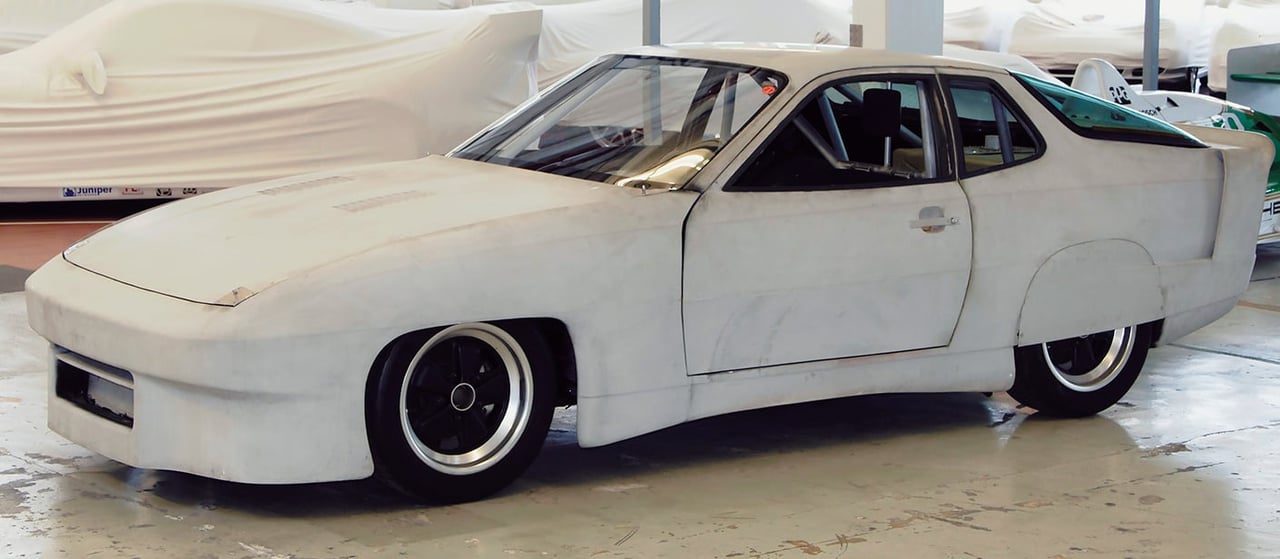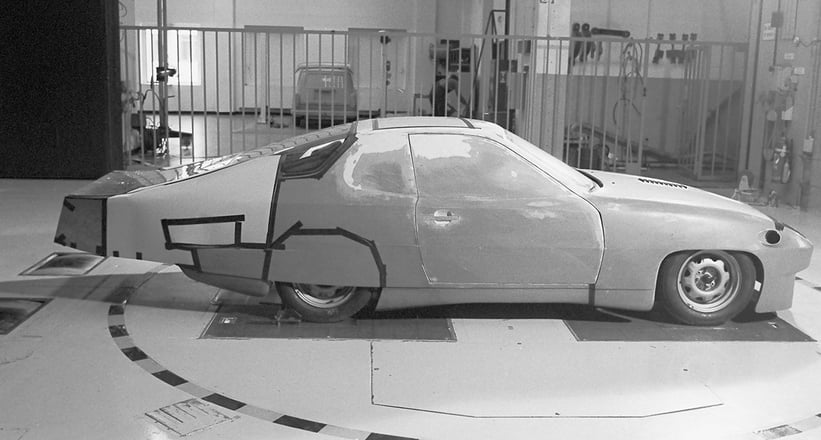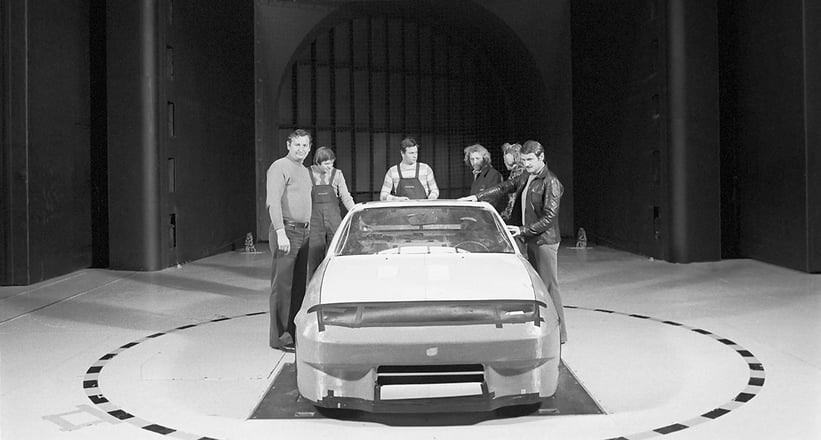 Although initially upsetting the purists, the 924 will go on to compete at Le Mans, while Turbo and Carrera GT variants cater for those that will bemoan the car's lack of power. But first, let's stop off in Autumn 1976. A top-secret programme has been launched to attack the endurance records set by the Mercedes C111 prototype earlier this year, using a standard (albeit turbocharged) 924 as a basis. During aerodynamic testing, the 924 bodywork receives drastic modifications, including covered wheelarches and a 'long-tail' – but management ultimately deems the latter too far a deviation from the standard car.
Soon, Porsche will hear of a fresh attempt by Mercedes to shatter its own endurance records with a new Wankel-engined prototype. The top-secret 924 project is canned and archived – but some of the aerodynamic addenda investigated will ultimately come to be used on the road-going Carrera GT homologation special.
Photos: Veloce Publishing
The pictures and information in the article above are taken from a new book from Veloce Publishing, entitled 'Porsche 924 Carrera - Evolution to Excellence'.