Which car would you have driven home from Retro Classics in Stuttgart?
Traders and enthusiasts had the choice to go north to Essen or south to Stuttgart this week. In a strange case of timing, the two most important German classic car fairs — Techno Classica and Retro Classics — opened at the same time. These were the highlights from Retro Classics…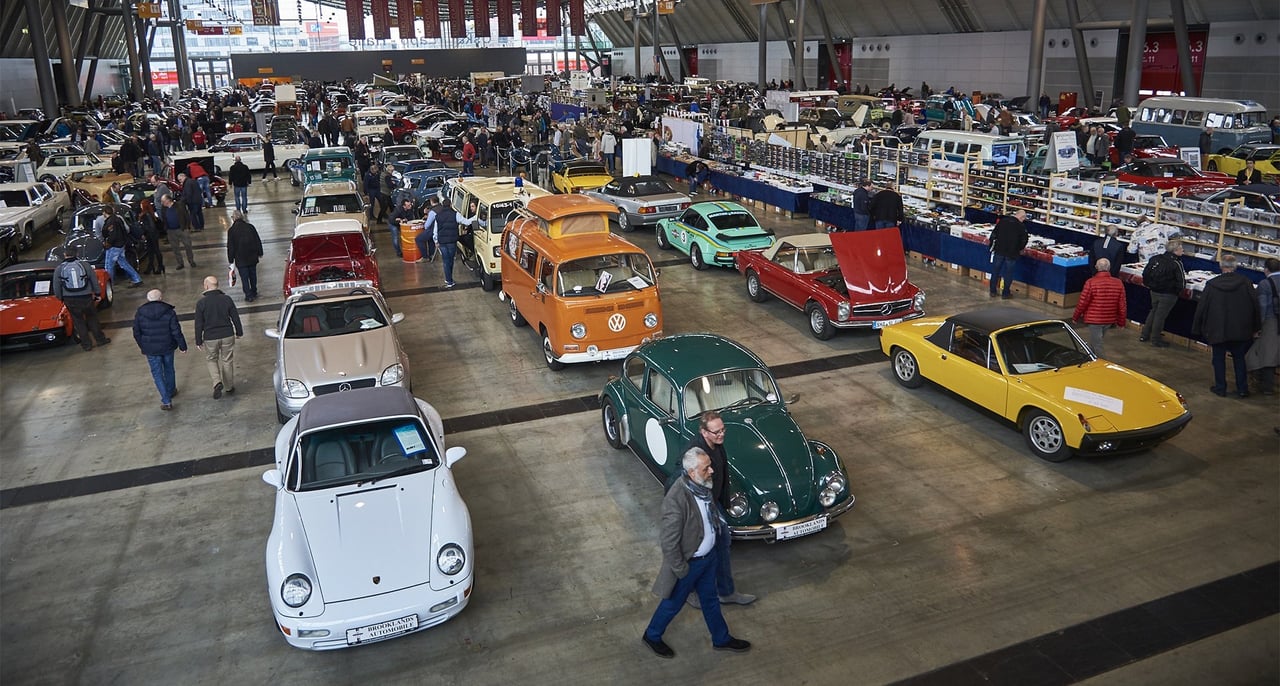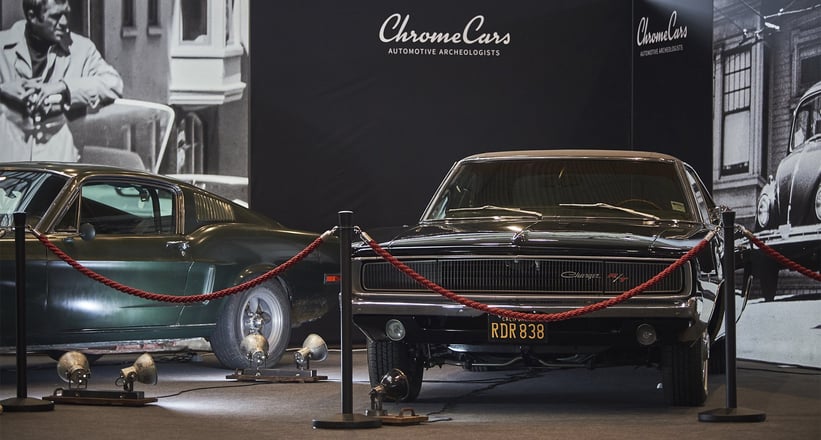 Hardened enthusiasts had to brave the bitter cold, harsh winds, and stubborn snow to get to the exhibition halls in Stuttgart this year. But Retro Classics compensated for all of that with the allure of classic driving culture. In this year's extended 140,000-square-metre exhibition, there were not only international dealers but also clubs, specialists, and vendors offering parts and automobilia. Retro Classics serves as an early market barometer for the coming year, which is important in a market that's proved testing in recent times. While many observers noted that prices had finally seemed to have stabilised, more obvious was the 'youth-quake' — and not just because collectors are getting younger and younger. Retro Classics dedicated an entire hall to so-called neo classics, including such cars as the Mercedes-Benz SL55 AMG and SLR McLaren.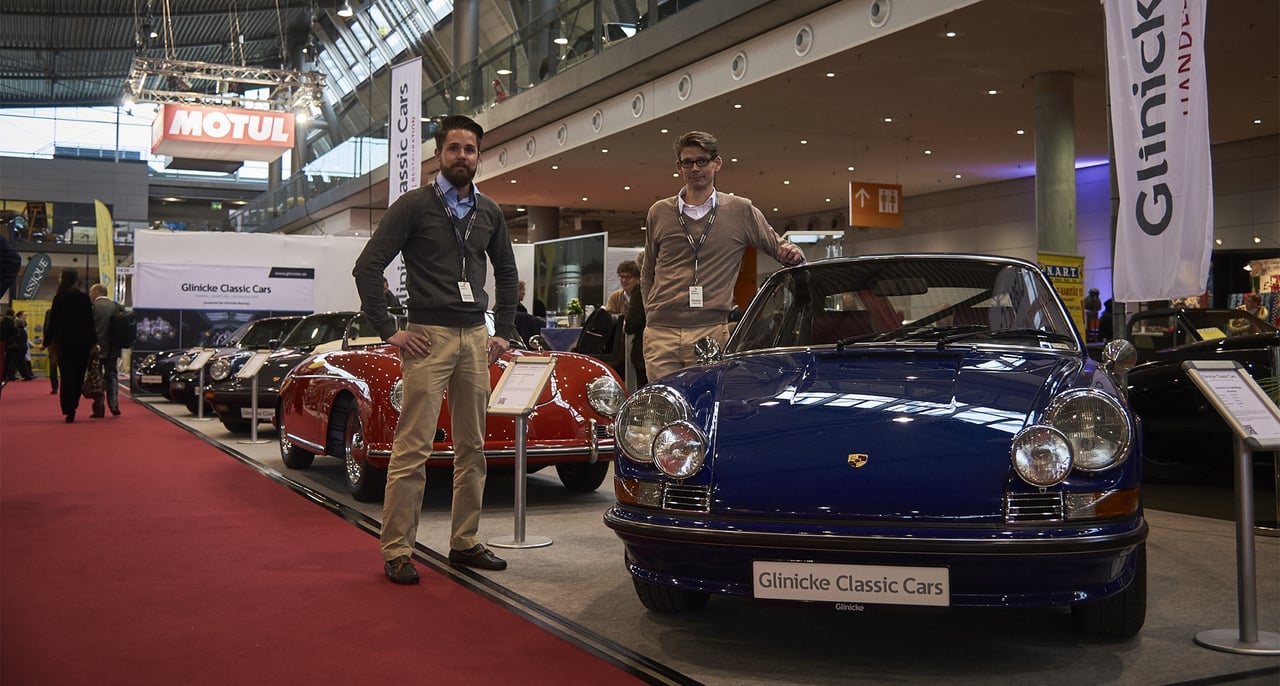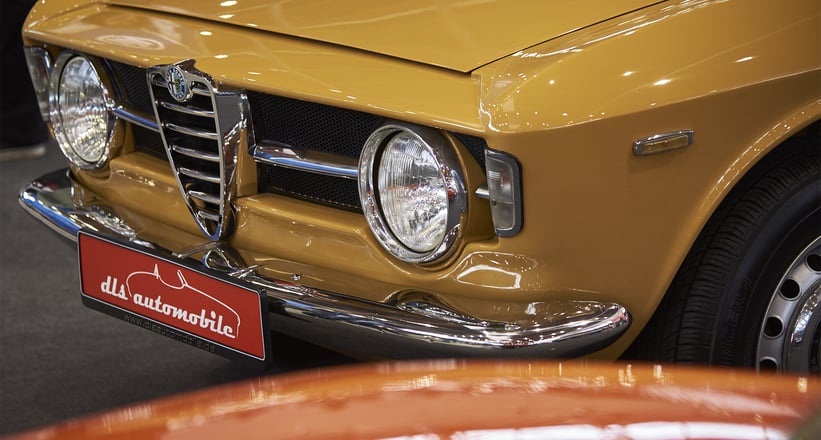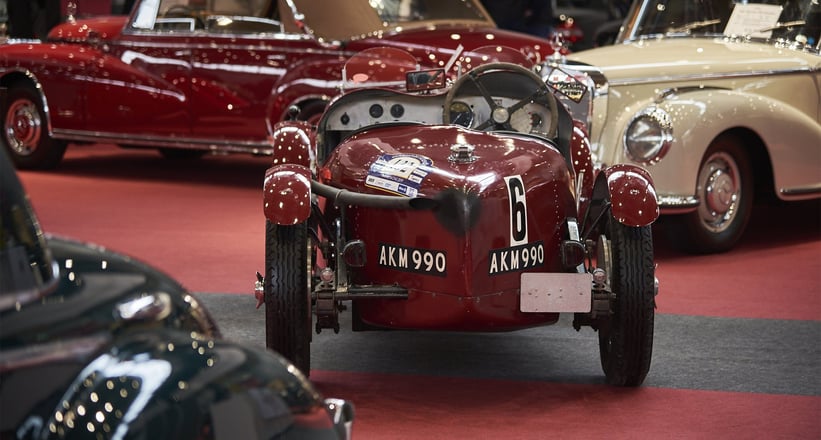 "The trend has clearly gone back to driving pleasure," observed Markus Bauer of Glinicke Classic Cars. In addition to a wonderful 1957 356 Speedster, the air-cooled Porsche specialist displayed a remarkable 911 — a 2.4 S which was upgraded to 2.7 RS specifications and now boasts an impressive 250hp. "This obsession with matching numbers comes from the US," Bauer continues. "But it doesn't matter so much for our clients. For them, originality is not everything if they're convinced of quality and potential." The same was true for Harry and Susen Utesch of DLS Automobile. Among others, they brought a 1965 Alfa Romeo 1600 Sprint 'Scalino' complete with an FIA historic passport, a Datsun 240Z racing car, and a naughty little Fiat 127 Sport. "Today, it's less about purism and more about the sheer joy of getting in and going."
Stefan C. Luftschitz of Cargold, a member of the Classic Driver dealer family, also opted for Stuttgart over Essen. "Since I look after many collectors and investors, this show is more attractive to me, as it's closer to Switzerland, France, and Italy," he said. One of the highlights on his stand was the 1945 Lagonda M45 Coupé with a one-off aluminium body by John Charles. Within hours of the show's opening, a prospective buyer was found. Well-documented history, low mileage, and the charm of having one or few previous owners are what Luftschitz's customers want.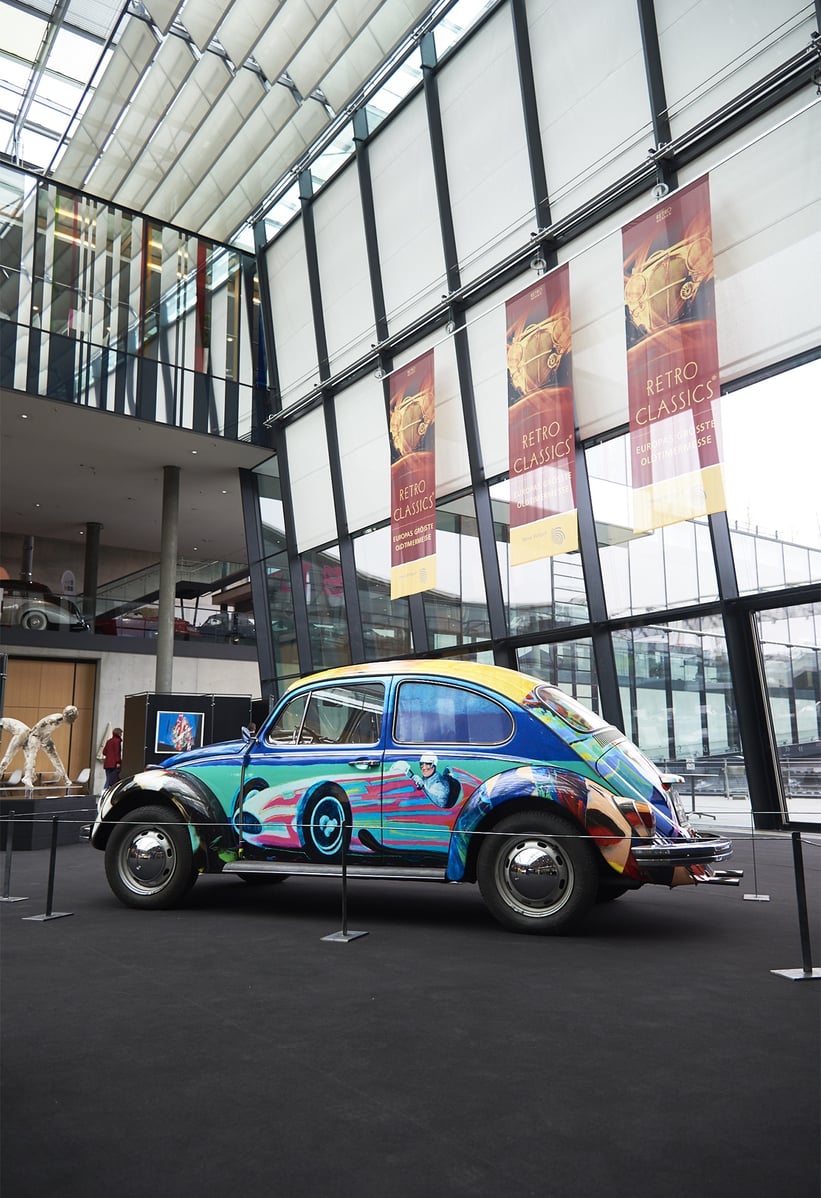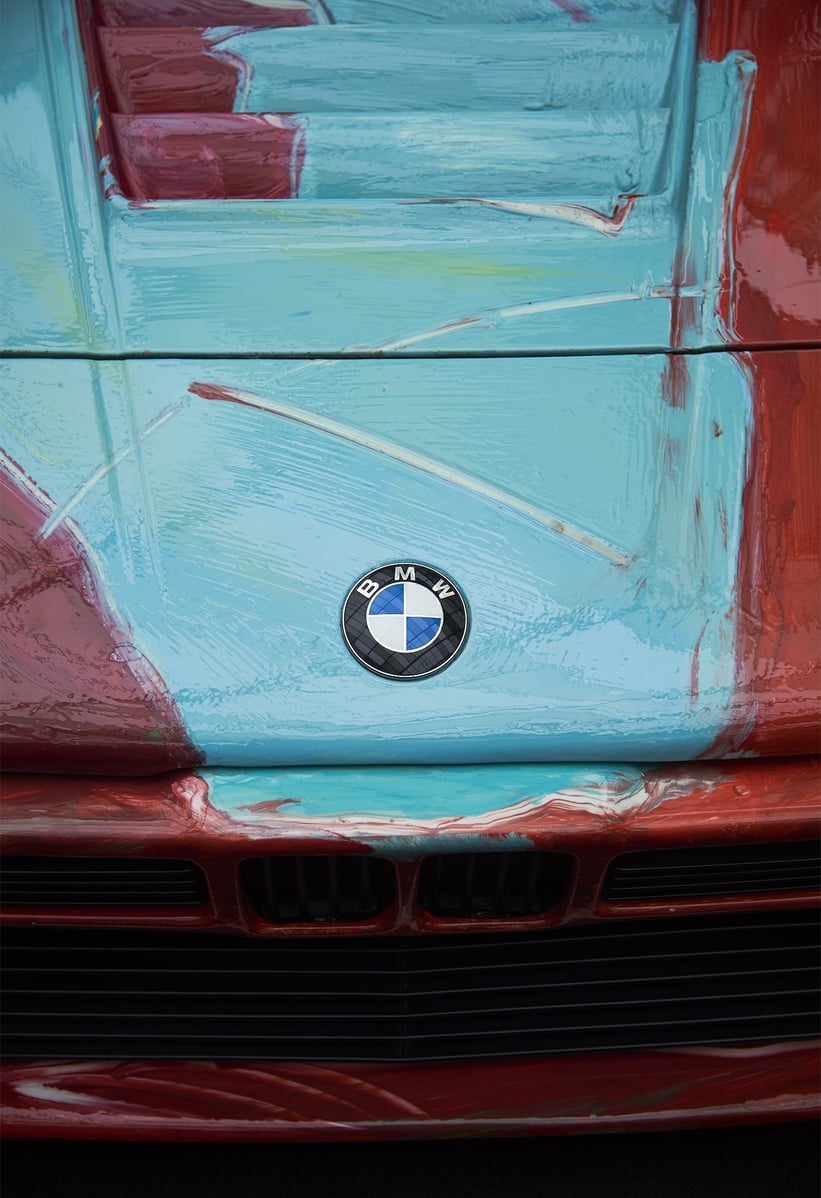 The true charm of a classic car fair lies in the merging of worlds that couldn't be more different. Here, dusty old motorcycles waiting for optimistic restorations, cars that embody the American dream, scale models, vintage luggage dealers, agricultural machinery, and Italian food delicacies are all under one roof. For the 40th anniversary of the BMW M1, its classic department showed the legendary Procar painted by Andy Warhol. While nearby, a Lancia Aurelia B52 Coupé with a unique body by Michelotti and Vignale vied with the 1967 Ford Mustang GT400 at DD Classics for our imaginary millions.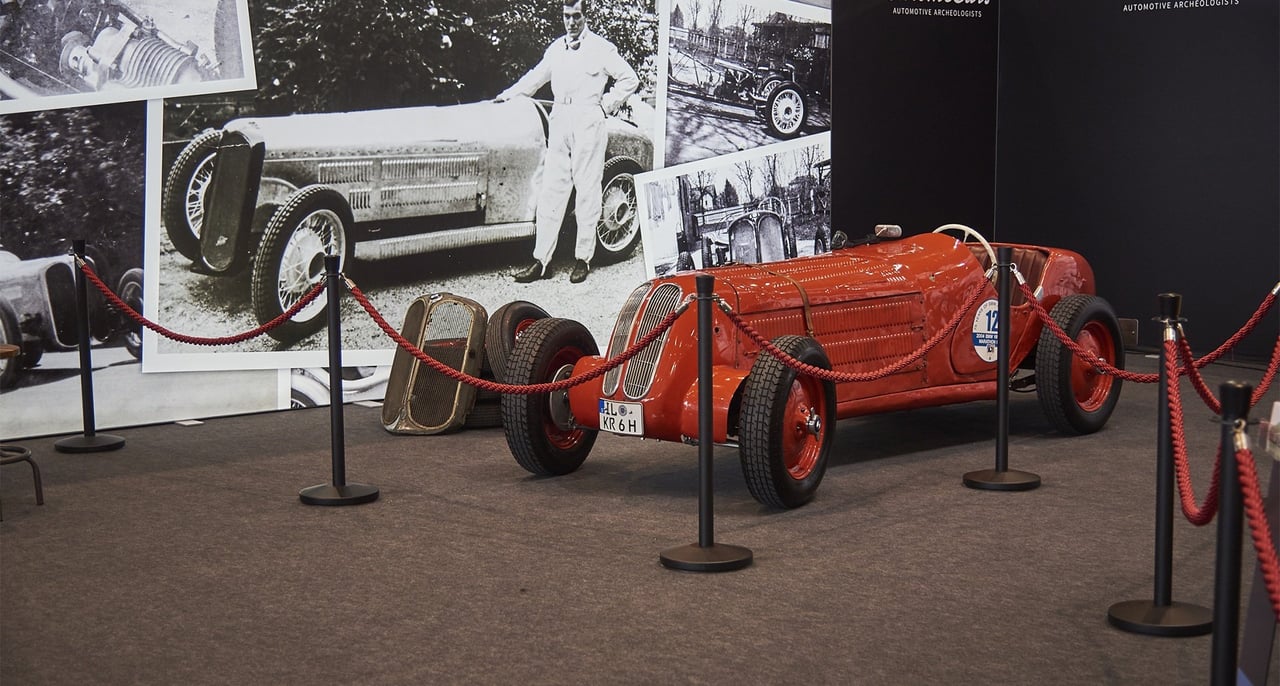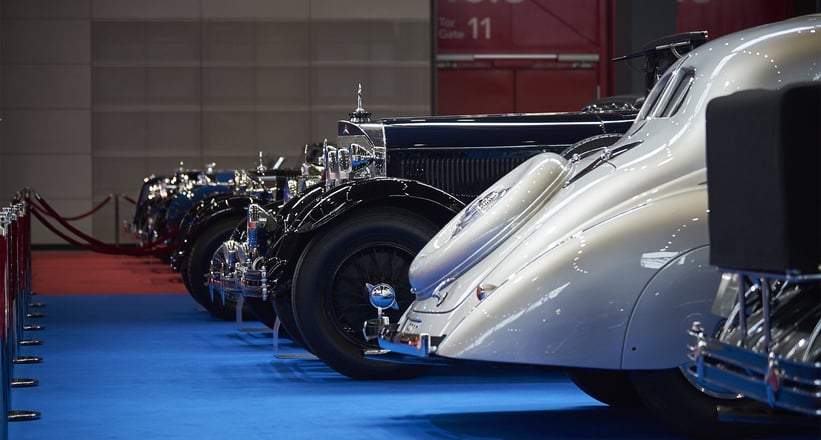 A new addition for 2018 was the display of treasures from the important collection of Saulius Karosas, which comprises pre-War haute couture coachbuilt by Erdmann & Rossi. In addition to demonstrating the breath-taking luxury well-to-do customers of Mercedes-Benz, Horch, and even Rolls-Royce were offered in the 1930s, the exhibit also gave a rare glimpse at vehicles with a very particular historical value.
As ever, unexpected and sensational automotive discoveries continue to astound the classic car scene. And even BMW's Classic department ranked the unique 1934 BMW KR 6 presented by ChromeCars as a 'find of the century'. The first supercharged model of its kind, it was built to compete at Avus. It was owned by an American collector for many decades and features the missing supercharger, the retro-fitted kidney grille, and other modifications which tell its ever-changing history like a riddle. This year, at the oldest mountain race in the world, the Thuringian Gabelbach, the lost legend will return to the road.
On HK Engineering's stand, the Classic Driver dealer provided a wonderful juxtaposition of art. Delicately shimmering in the overhead lights, immaculate and seductive Mercedes-Benz 300 SL Roadsters and Gullwings, along with a perfectly restored Roadster that had once belonged to Clark Gable, were parked beside another pair of 300 SLs — both in ivory with reddish-brown leather, as well as central locking rims by Rudge — whose beauty lie in their perfectly imperfect patina and slightly faded paint.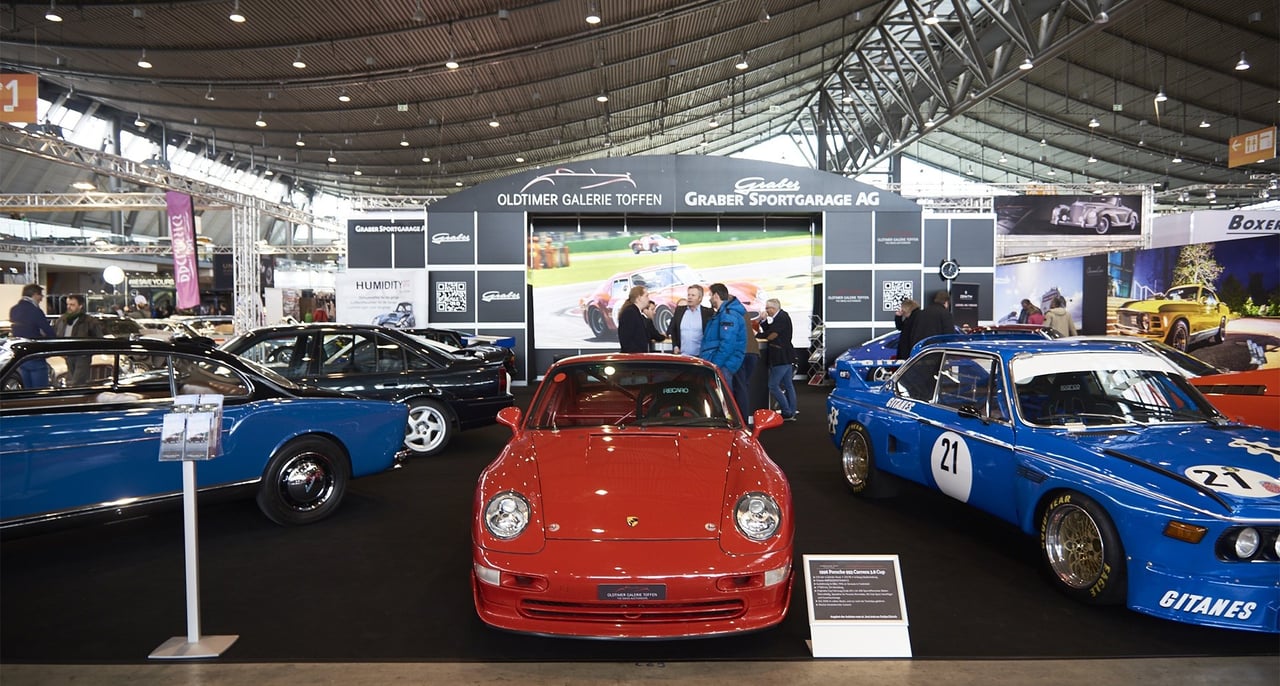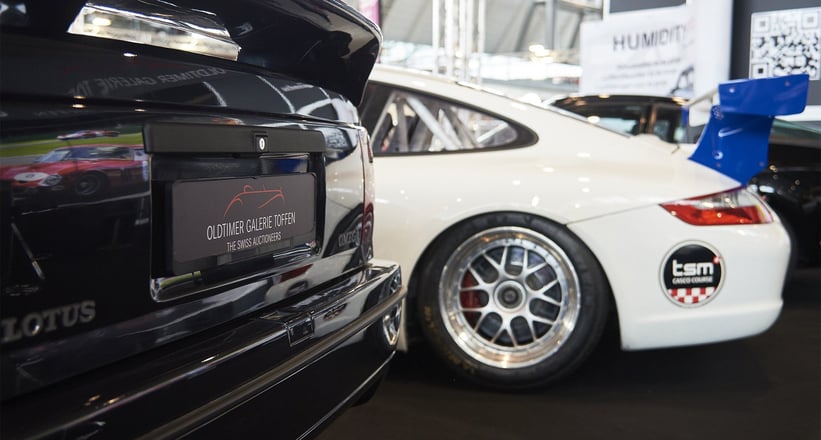 Despite dressing them up with labels such as neo classics, youngtimers, or modern classics, some cars are destined to increase in appeal as they age, while others, perhaps rightly, are destined to be forgotten. At Kienle, it was the Autobahn-loving Mercedes-Benz 500E and the 190E "Baby-Benz" that was so popular in the wild eighties which attracted a younger generation of buyers — the appeal surely being that not only are they more affordable than other classics but also that they've shaped many of these buyers' childhoods. The same could be said of the 1988 Porsche 944 Turbo Cup — a model that, at that time, divided Porschefiles but today is viewed as very special, especially the example on display, with its matching numbers and just 56,000km on the clock.
Photos: Frederik Dulay for Classic Driver © 2018