This new event – presented by Peter Auto (the organisation behind the Le Mans Classic and the Tour Auto) and Richard Mille watches – will focus on three distinct automotive competitions. The Concours d'Etat will feature more than 100 classic collector cars contesting the coveted 'Best of Show' prize, the Concours d'Elegance (in the most traditional, French sense) will be held for current concept cars, and the Grand Prix des Clubs will see a plethora of European auto clubs vie for the finest 'Lunch on the Grass' themed display in the delightful Le Nôtre-designed gardens.
Lunch on the grass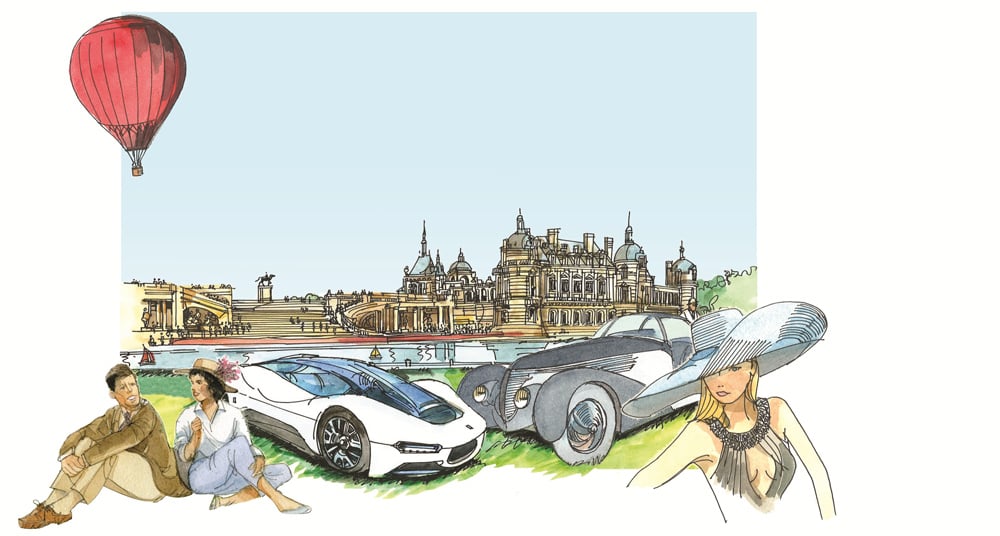 A quick glance at the entry list for the Concours d'Etat indicates the intention of the Chantilly Arts & Elegance to become a premier event on the classic calendar. There are 10 classes, including 'Untouched Cars', 'Tribute to Bugatti' and, our favourite, 'British Chassis & Italian Bodywork', featuring oddities such as a Michelotti-designed Jaguar D-type and a particularly striking Arnolt-Bristol bolide.
The Trident marked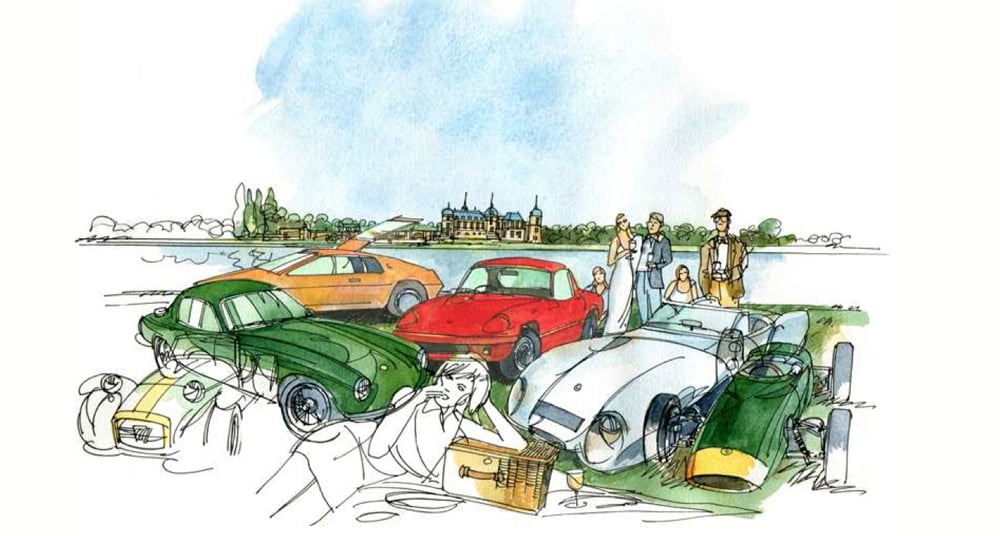 As has been the case at almost every classic event this year, Maserati's centenary will be marked. There will be two classes dedicated to the Trident marque – one for the greatest body designs and another for its finest competition cars. The Alfieri concept will also contest the concours d'elegance.
French heritage jewel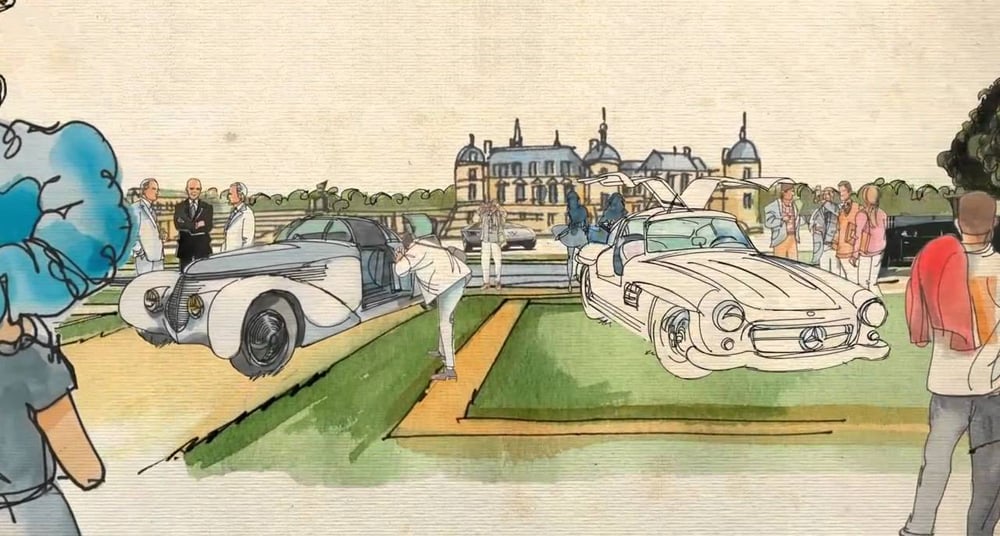 A French Heritage jewel located just 45km from Paris, the Domaine de Chantilly is "much more than the perfect setting" in which to host such a social and family-orientated event. There will be an Emmanuel Chapalain exhibition of aluminium sculptures, free access to the Château de Chantilly (which boasts a collection of classic paintings arguably bettered, in France, only by the Louvre), flower arrangement workshops and even a jazz band. Given the calibre of what is on offer at the Chantilly Arts & Elegance, we're surprised it's been limited to just one day.
More than the perfect setting