What not to miss at the 73rd Members' Meeting
With so much going on, wandering aimlessly around the 73rd Members' Meeting means you'll miss out on some of its most extraordinary, 'only at Goodwood' moments. Here are the 10 spectacles you really should make time to see…
Sibling shoot-out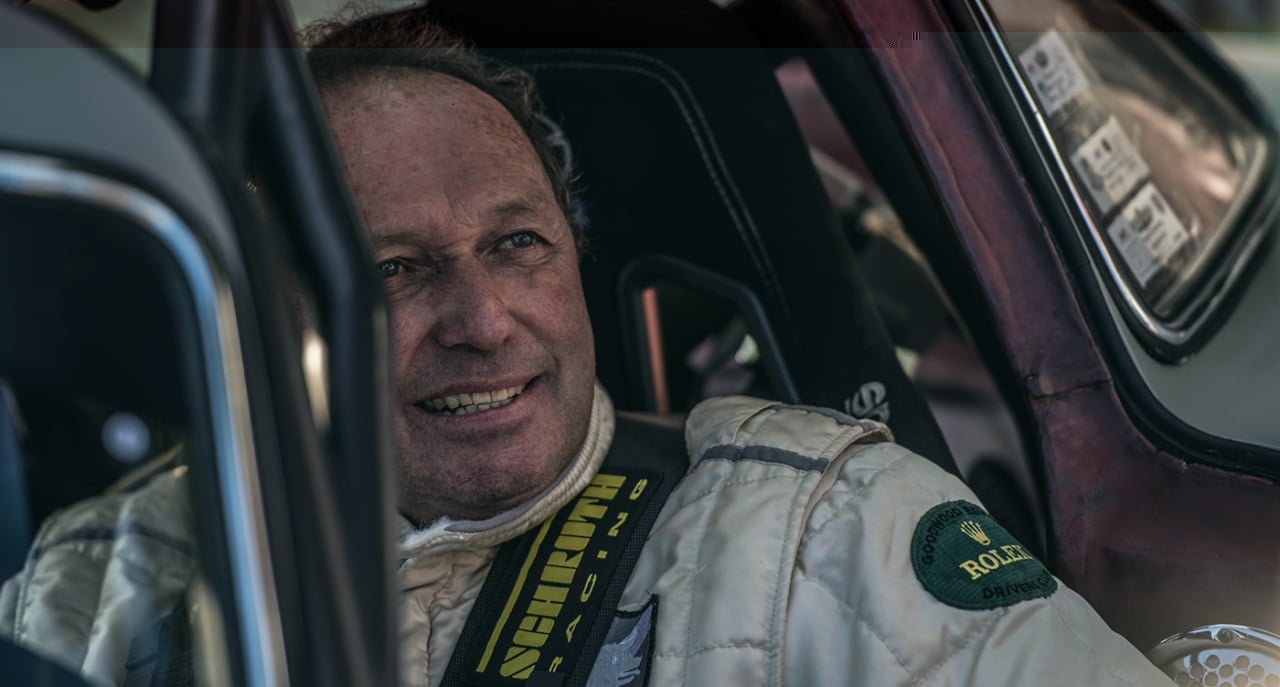 Handicap races at Goodwood date back to the Golden Era –
Stirling Moss chasing two-wheel World Champion Geoff Duke
being a memorable example. However, this year's Meeting will see a single-marque showdown between a Mercedes-AMG F1 car (happily, a V8 example), the new
Mercedes-AMG GT
road car, and the legendary 'Rote Sau' 300 SEL, the latter driven by Jochen Mass. The staggered starts have no doubt been finely tuned, so it's just as well that IWC is in charge of timings.
High-speed demos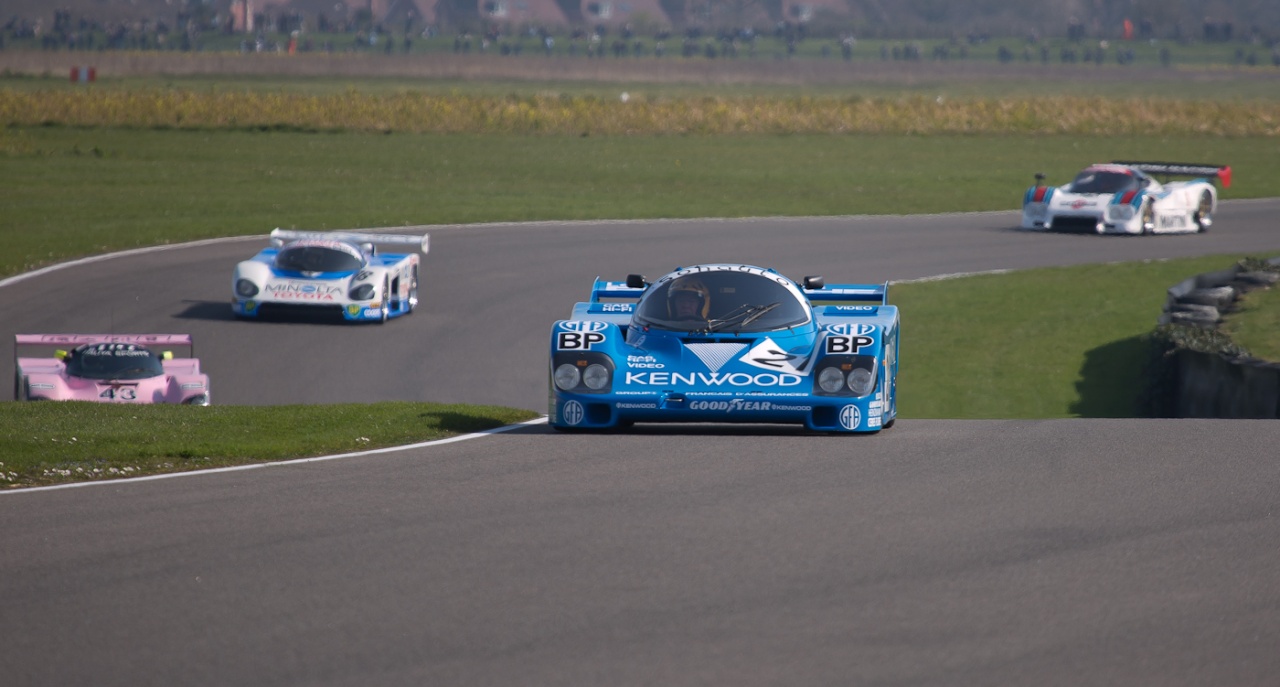 One of the highlights at last year's 72nd Members' Meeting was the high-speed demonstration laps performed by Group C monsters, which were bracketed by a pair of Ferrari F40 safety cars. This year, not only do grids of McLaren F1 GTRs and 'high-airbox' F1 machines join the endurance legends in the parade lap roster – but there will also be a notable absence of pace cars. Considering the competitive nature of the drivers in action, this could get very interesting…
Pre-1967 Porsche showdown
Interest in early Porsche 911s seems to snowball year on year, and 73MM will see them given their own race in the form of the John Aldington Trophy. The grid is formed of pre-1967 cars, so there will be a refreshing absence of ducktails and Martini liveries. Only the purest, 2.0-litre SWB cars have been invited, so the level playing field will promote fierce competition between the drivers – one of which is Porsche legend Richard Attwood.
Grid walks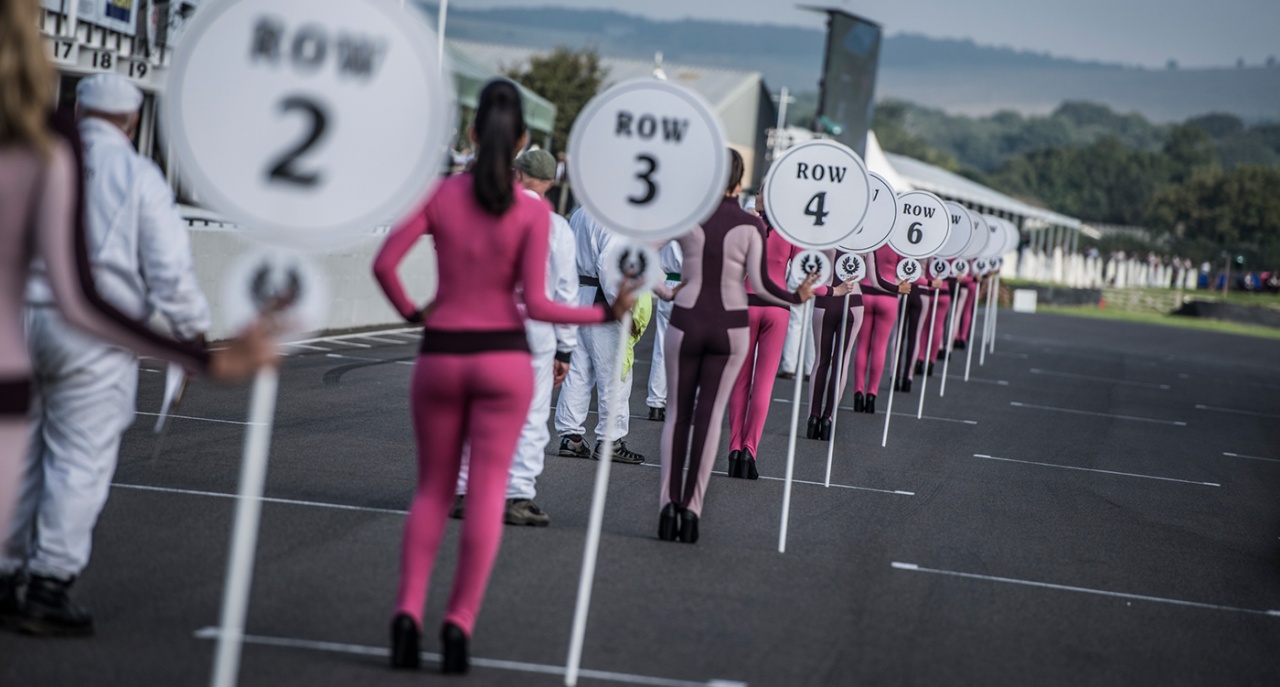 Members' Meetings provide a better opportunity to get up-close-and-personal with your heroes (whether man or machine) than the Festival of Speed or Revival and, for the first time, spectators will be allowed to wander round the grid, getting closer than ever before. The grid walks will take place on three occasions across the weekend.
When darkness falls...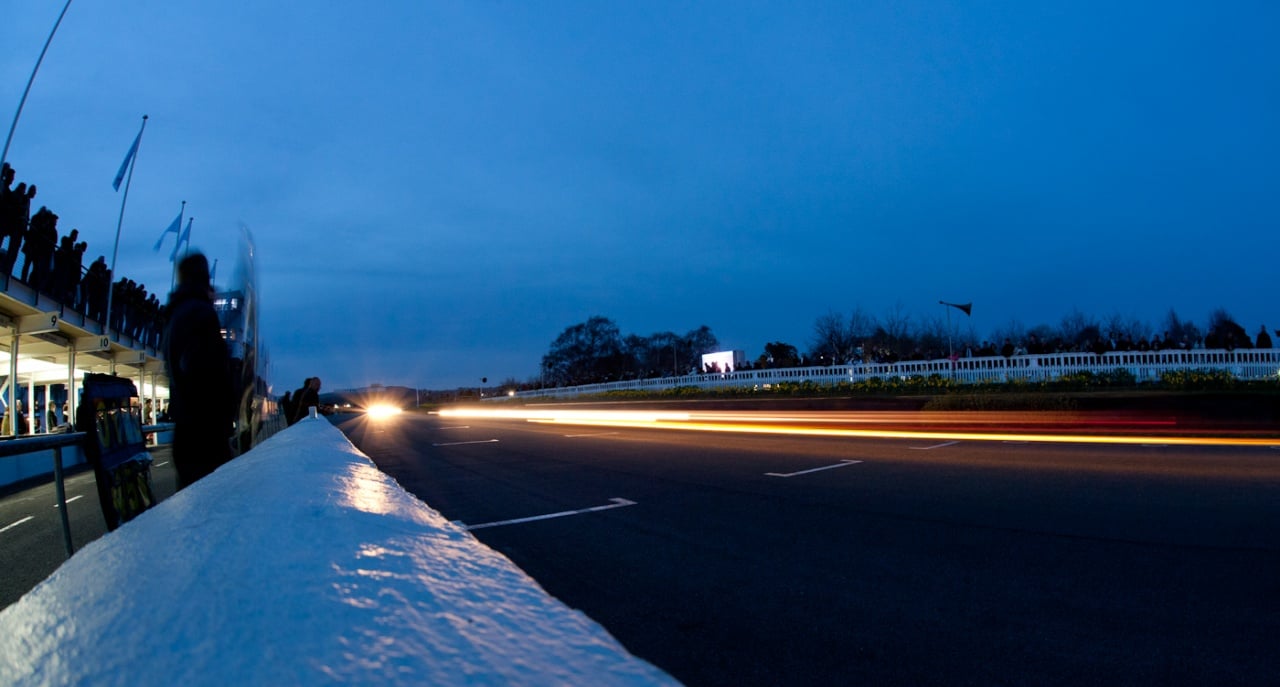 Last year's dusk race was the Sir Stirling Moss Trophy: an hour-long race that began as the light was starting to dwindle, and also incorporated a driver change for added drama. The drama was certainly there, with first place decided by a car length. This year's equivalent is the Graham Hill Trophy, in which
Aston Martin DB4 GTs
, lightweight E-types and Shelby Daytona Coupés will fight into darkness.
1981 Spa front row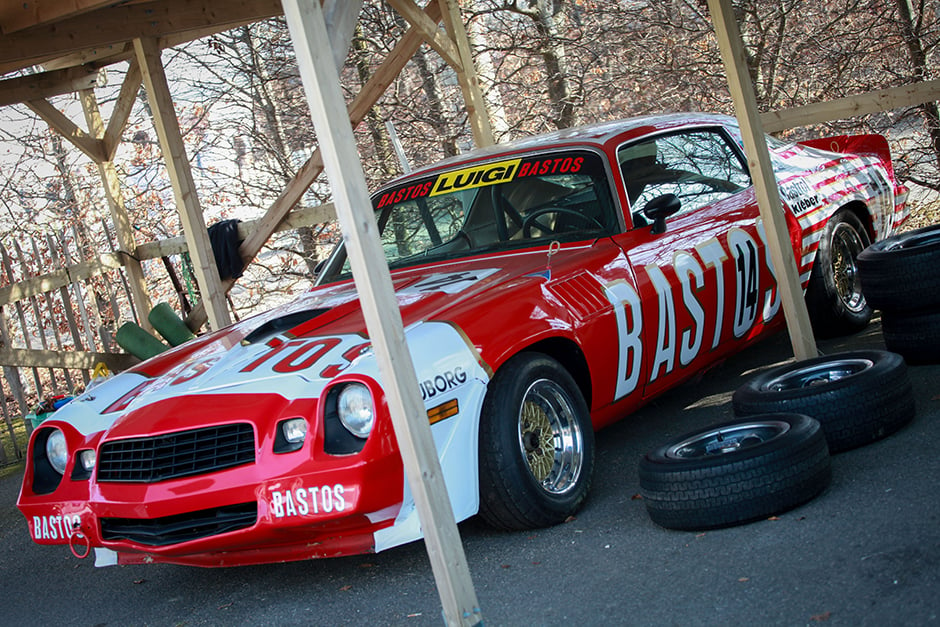 The front row of the Gerry Marshall Trophy will replicate that of the 1981 Spa race, with a thunderous, Bastos-livered Chevrolet Camaro Z28 lining up alongside an ex-TWR Mazda RX-7, the eventual winner. Another vibrant sight will be the Ford Escort Mk2 RS2000 – the first Jaegermeister car ever to compete at Goodwood – along with a BMW 530i with UFO Jeans livery, and a Rover 3500 SDi in Sanyo colours.
Bonhams auction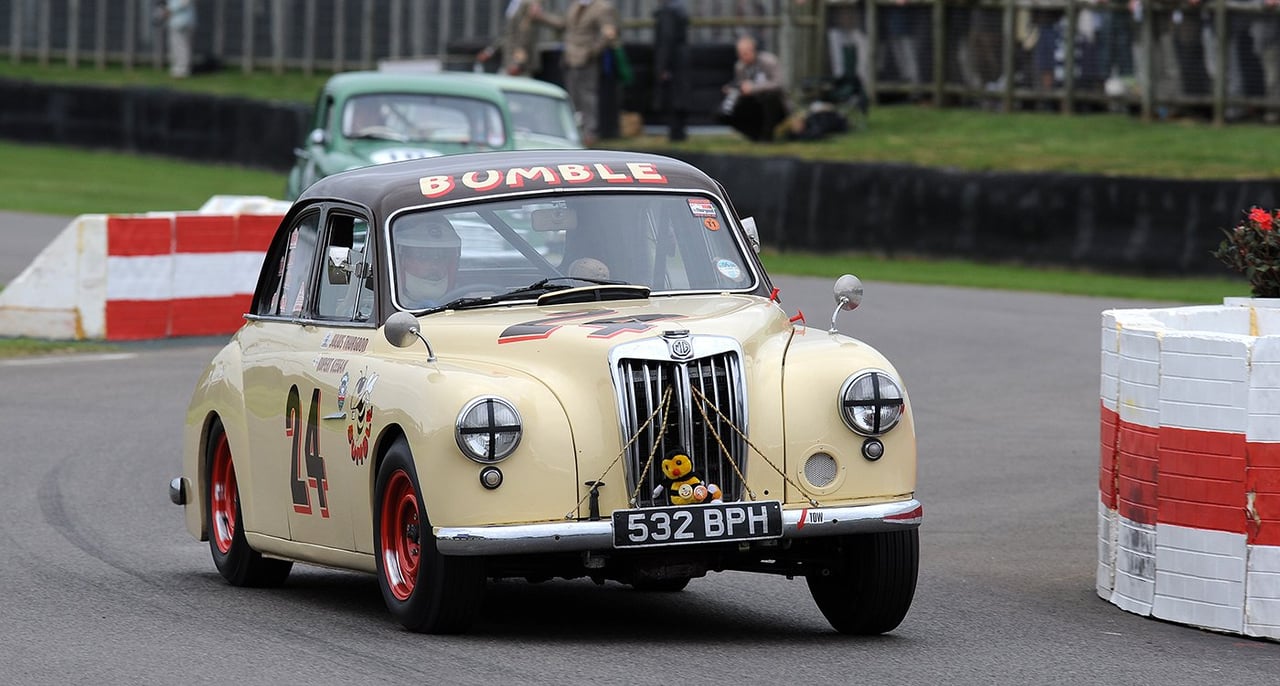 Bonhams' inaugural Members' Meeting auction begins at 2pm on the Saturday, and includes cars of road, race and rally orientation. A particular favourite of ours is the 'Bumble' MG Magnette that competed at last year's Revival – we've highlighted some other interesting lots in our auction preview.
Dealers become drivers
It's not only famous racing pilots and well-heeled gentleman drivers battling it out for on-track kudos – many dealers are in action, too. Gregor Fisken is a returning entrant, as are William I'Anson, Desmond J. Smail, Martin Brewer of Runnymede Motor Co., and the Cottingham brothers of DK Engineering. JD Classics will also field three cars, and Bonhams' Motor Car Specialist David Swig will drive in two different races.
Brum and games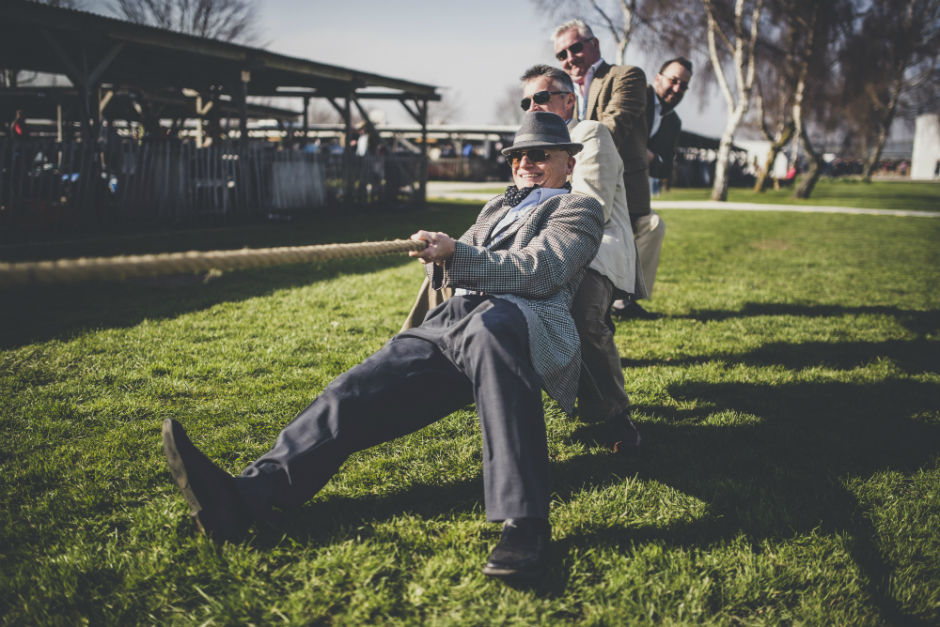 The Members' Meeting has an underlying theme of rivalry between the four Houses, and those GRRC Members who aren't driving for their team will have the opportunity to score points in a variety of games. As well as traditional 'School Sports Day' activities such as egg-and-spoon races and Tug of War, you can also try duck-herding or a leisurely game of boules on the March Lawn.
Test your pitstop proficiency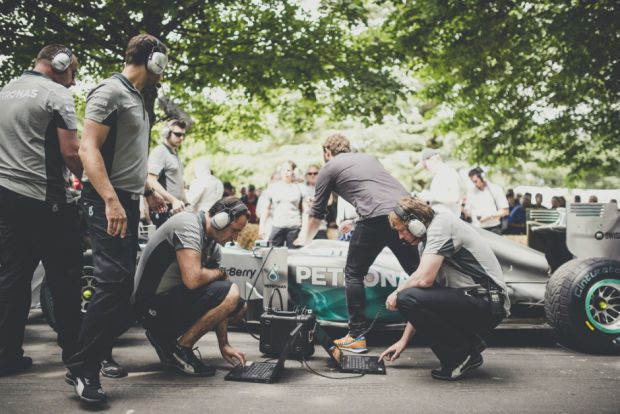 We've all been guilty of sniggering at a pit-stop mishap. Now, karma has indeed come full circle, and is waiting for you to take up the challenge of showing your own timed tyre-changing skills (or lack thereof) on an F1 car. And you never know, an ex-F1 driver might be one of the baying bystanders...
Party time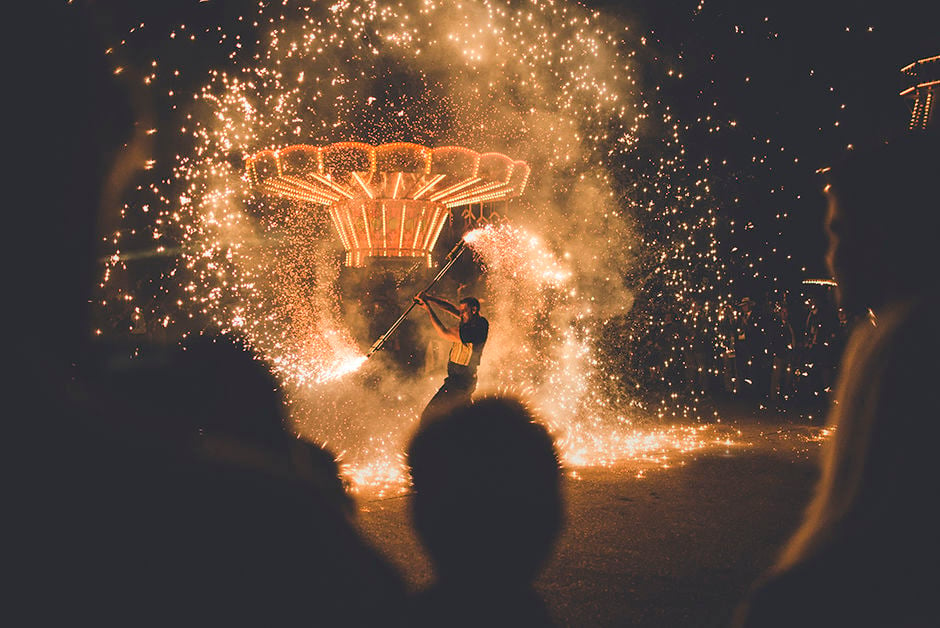 For many, the Saturday night party is reason alone to make the trip to Goodwood. As well as spectacles such as fireworks, fairground rides and a cross-dressing nun who rides around on 'her' own mobile piano, you'll also be rubbing shoulders with Lord March and most of the weekend's drivers.