The highlights of the 73rd Goodwood Members' Meeting
With motorsport legends in abundance, a jam-packed roster of races and high-speed demonstrations, a spectacular evening celebration extravaganza, oh, and 500,000 daffodils in full bloom, the Goodwood 73rd Members' Meeting picked up right where last year's inaugural event left off…
Self one-upmanship, in the finest style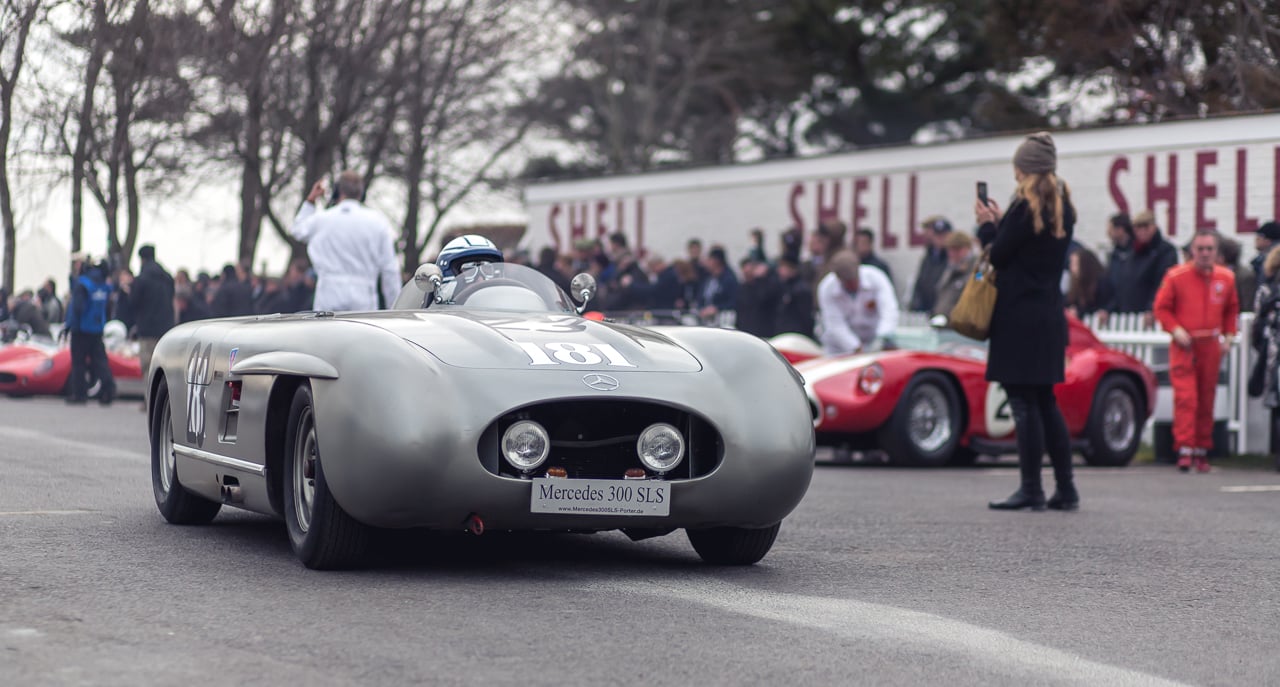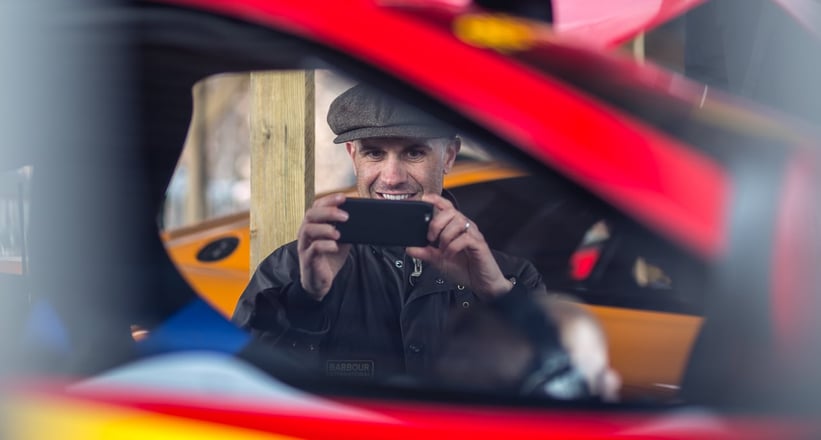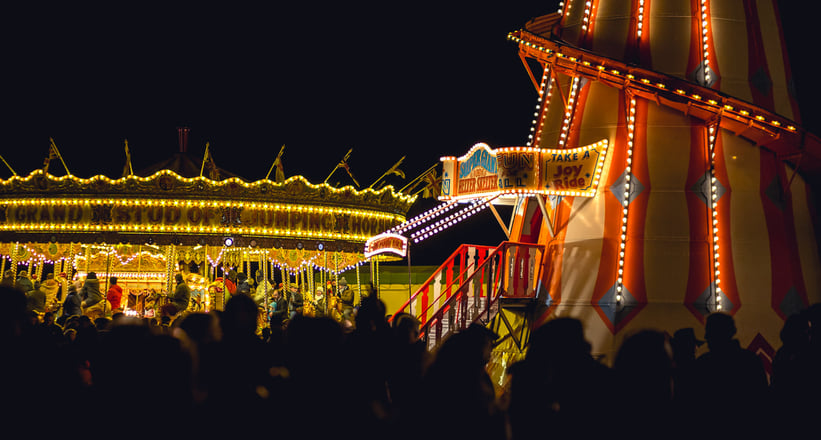 Last year, we questioned how Lord March and his team could possibly better the Members' Meeting following its super-successful reincarnation but, sure enough, we came away from 'The 73rd' utterly astonished. Created to evoke the spirit of the original Goodwood Members' Meetings held between 1948 and 1966, the limited-entry event boasted far fewer visitors than we've come to expect at both the Festival of Speed and the Revival, making for a much more relaxed and intimate atmosphere. And the good Lord has promised it will stay that way.
Grey clouds, red mist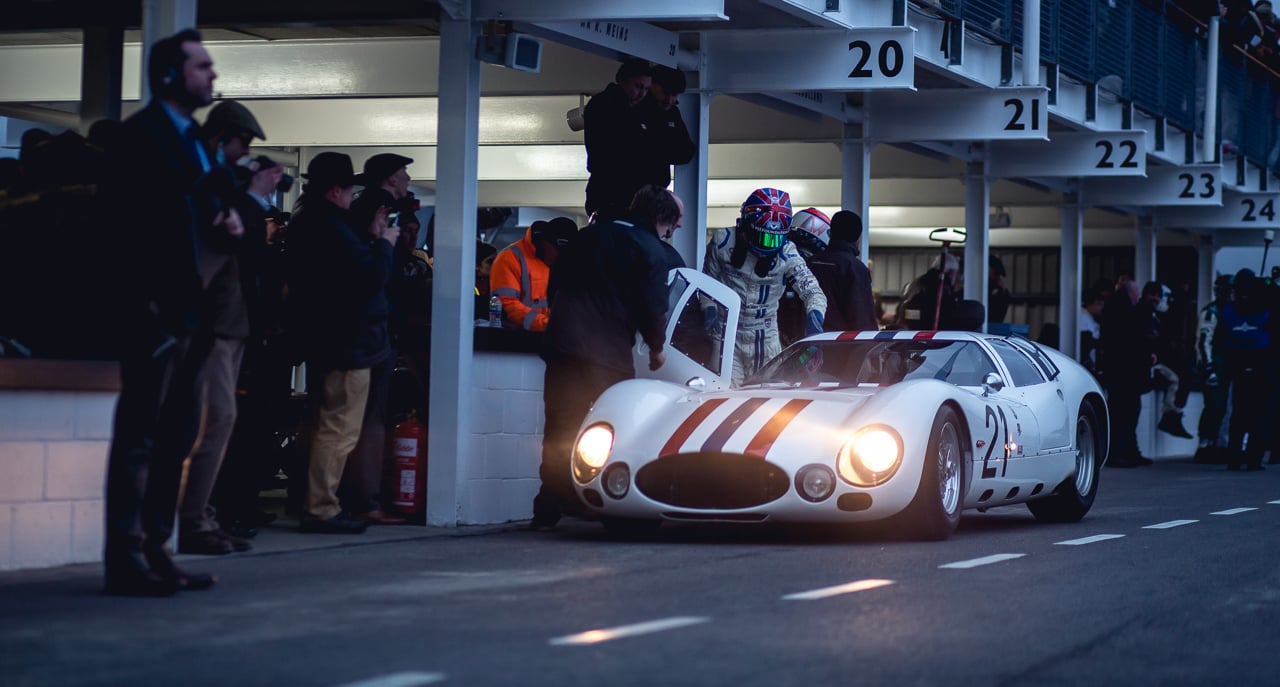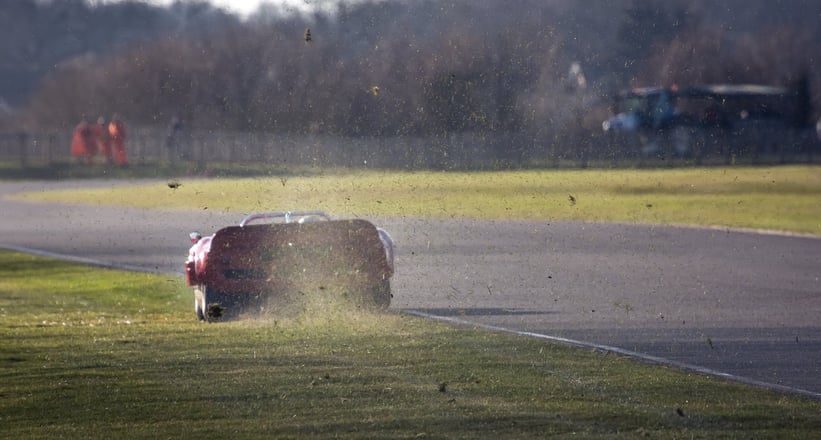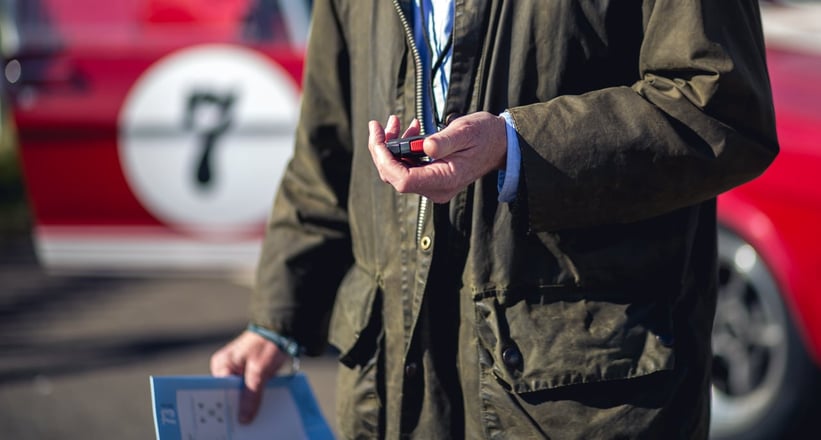 The temperature might have been frigid, but the racing was anything but. With nine grids spanning six decades, machinery in action ranged from pre-1935 Formula Libre cars right through to Group 1 Touring cars of the 1970s and 80s. And race they most certainly did. Despite having been shortened thanks to a contretemps in the preceding Salvadori Cup, Saturday evening's Graham Hill Trophy twilight affair proved frenetic and thoroughly entertaining throughout, James Cottingham (of Classic Driver dealer DK Engineering) and Joe Twyman narrowly missing out to Emanuele Pirro and Shaun Lynn in their gleaming red Cobra.
Porsche poetry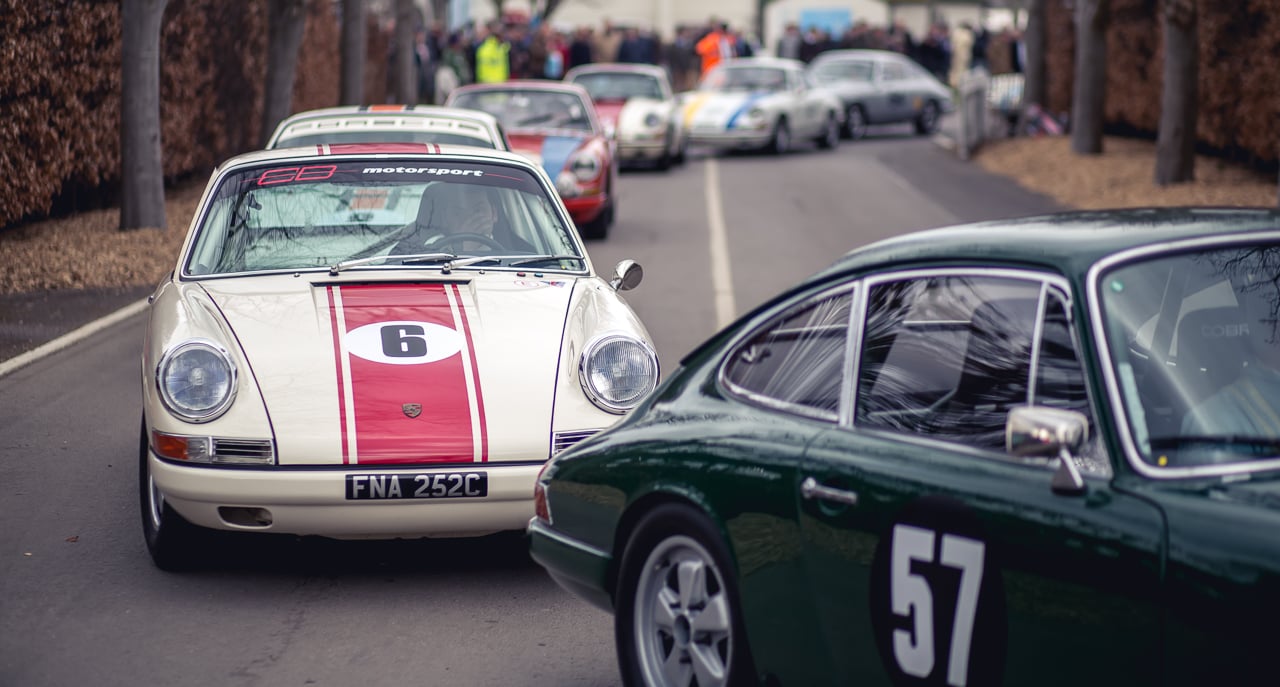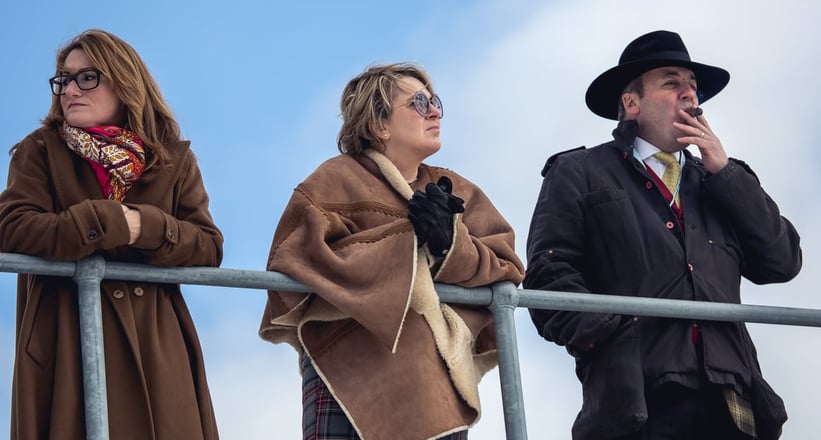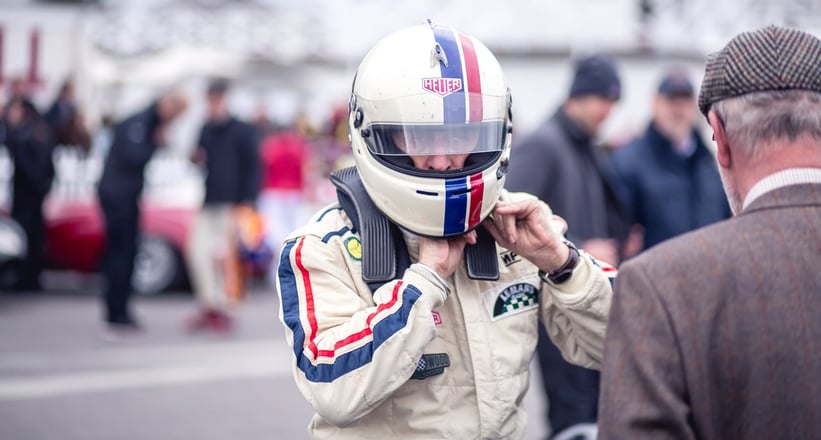 The Aldington Trophy, for pre-1967 Porsche 911s and 901s proved popular. While BTTC star Andrew Jordan drove a comfortable race out in front, the sight of Mark Bates and Phil Hindley going hammer and tongs (and mostly sideways) in the battle for second really got the crowd going. More impressive was the way all the drivers (including Richard Attwood) balanced their cars on the throttle through Goodwood's ultra–technical corners, slithering around with such style and finesse – it really was poetry in motion.
David and Goliath…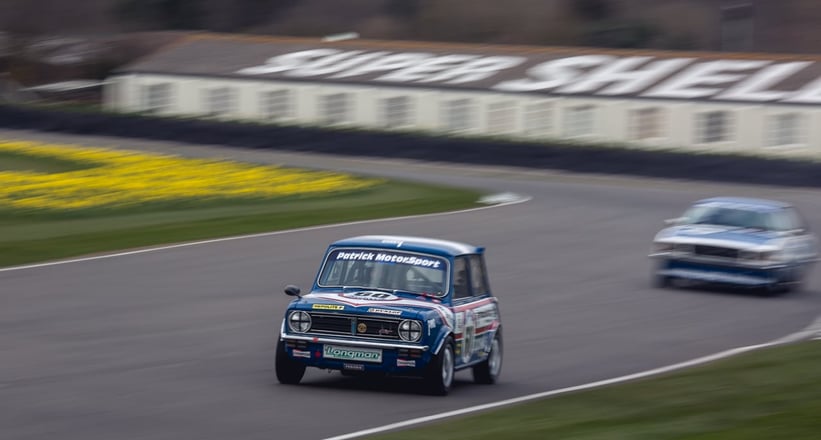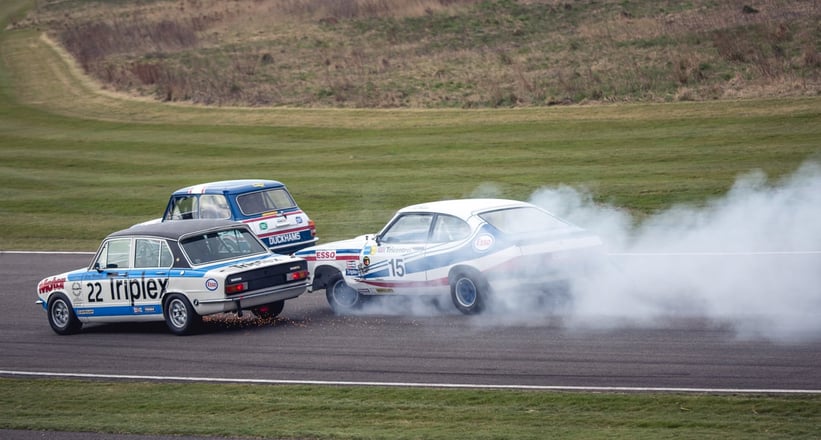 Perhaps the most memorable tussle was that in the eventful Gerry Marshall Trophy, for the wonderfully evocative Touring Cars in their seemingly countless shapes, sizes and liveries. Crowd-favourite Nick Swift in his Mini and David Clark in the brutish Bastos-liveried Chevrolet Camaro diced door-to-door, lap after lap. Ultimately the American had the legs, but the plucky Brit definitely generated more volume from the onlookers, mostly thanks to Swift's animated and cheeky waves and gestures being beamed across the circuit on the big screens.
(Very) high-speed demonstrations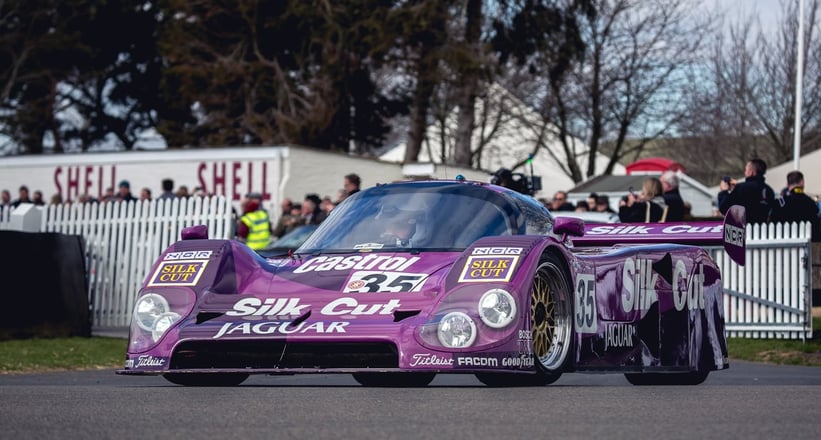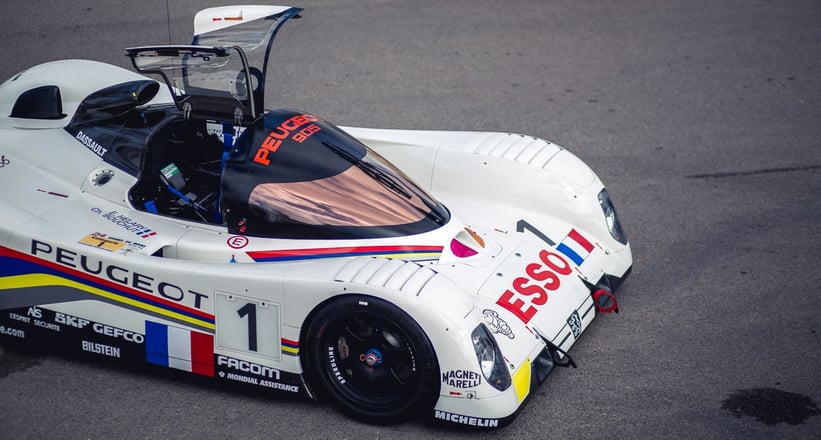 Like last year, high-speed demonstrations saw machinery that we never thought we'd witness in action on the historic circuit, let alone in anger. Sans safety cars, the drivers were instead governed by track-day regulations. That meant some seriously high-speed running, particularly from the fabulous array of monstrous Group C cars and the largest ever gathering of McLaren F1 GTRs (no fewer than 16), assembled to celebrate 20 years since that incredible outright victory at La Sarthe. Race-goers also got the chance to witness a modern-day Formula 1 car tackle the technical track for the first time in 25 years, when Anthony Davidson piloted the 2013 Mercedes-AMG in a handicapped race (a prominent attraction in the original Members' Meetings) against Karl Wendlinger in the new AMG GT and Jochen Mass in the famous 'Red Pig'. Apparently Davidson was pulling 180mph down the Lavant Straight. Still, we bet he'd have had just as much fun in a big Lister banger.
Platform shoes and rose-tinted glasses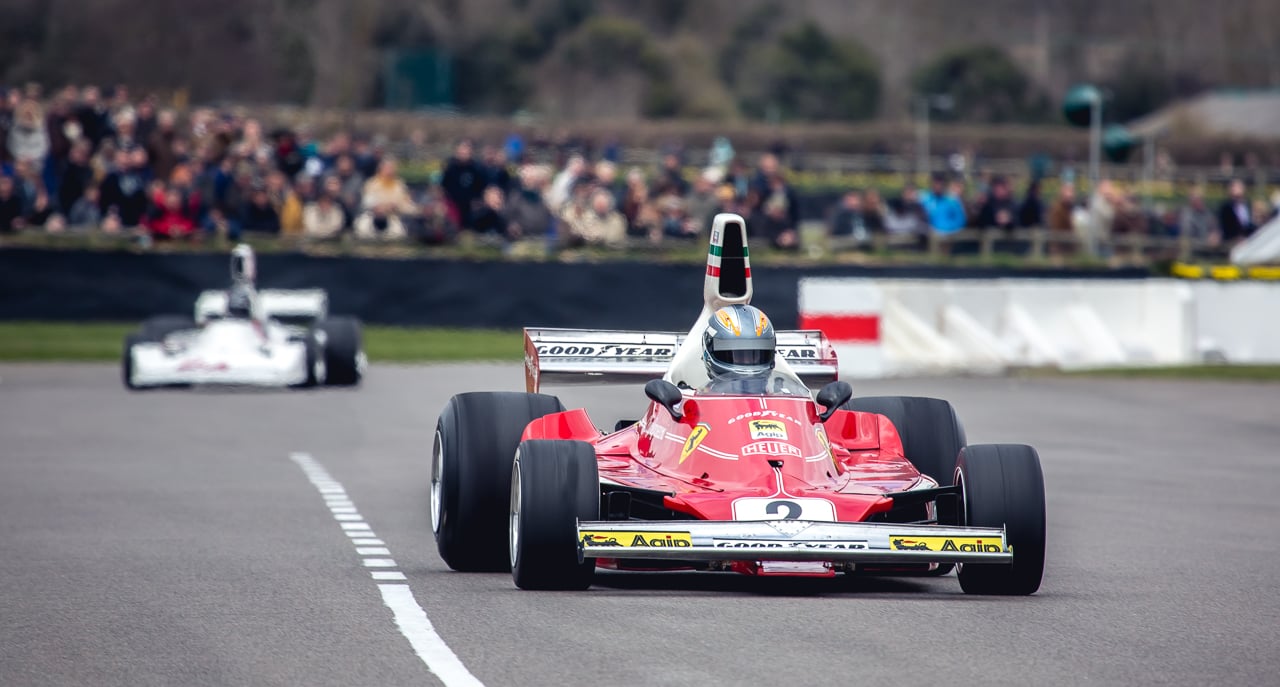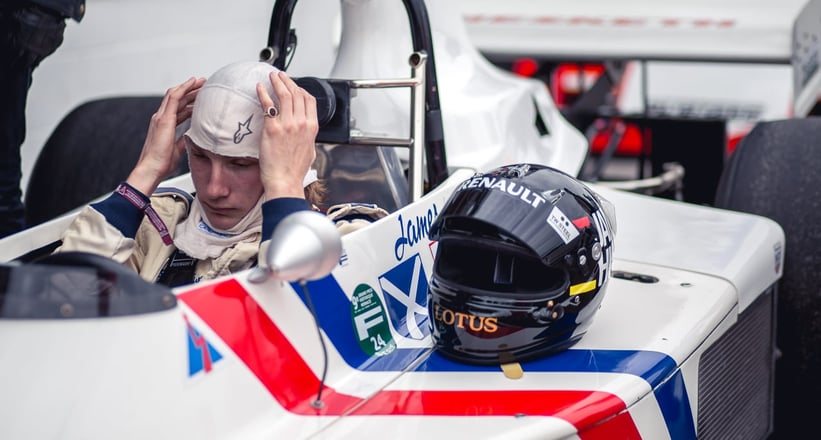 Nostalgia took hold when some 30 1970s high-airbox F1 cars took to the track. From Tyrrells and Ferraris, to JPS-liveried Lotuses and a wailing Matra, it was a feast for the senses and a timely reminder of a truly golden era of Formula 1. Jean-Pierre Jarier looked right at home within a few laps of being reunited with his 1975 Shadow DN5, while tired eyes (blame Saturday evening's party, complete with flame-throwers and fireworks) might have had to double-take on seeing Freddie Hunt relaxing in the cockpit of his father's Hesketh 308 prior to its demo.
If you can dream it...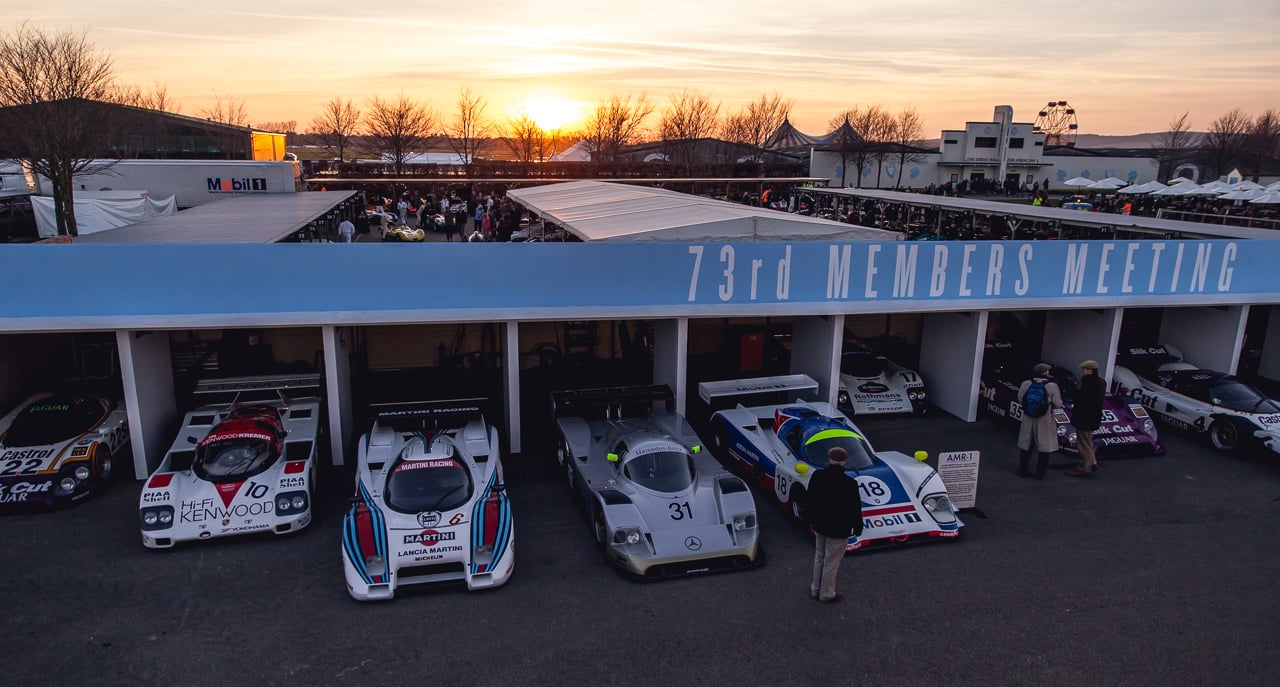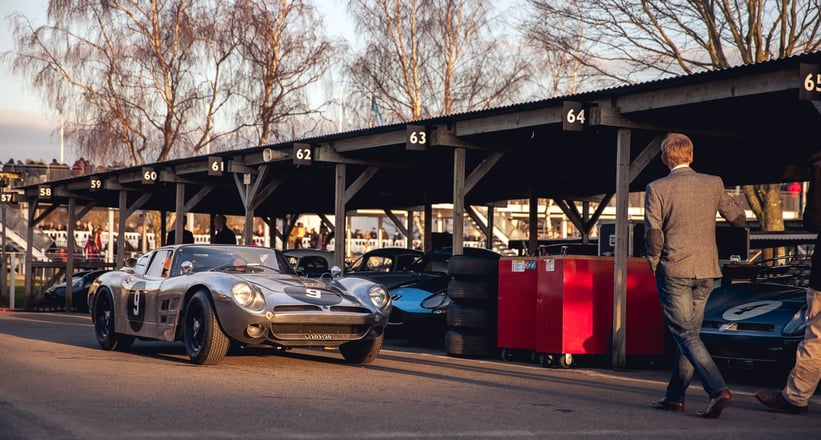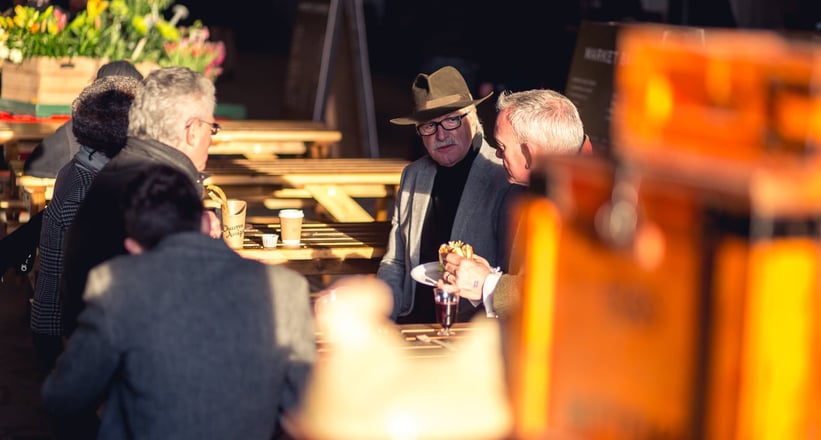 A stroll around the sleepy paddocks as the sun set on Sunday evening was the crowning moment, as event-goers reflected on what was a truly memorable weekend. In fact, in terms of historic racing (and in the absence of the Le Mans Classic), we can't see the bar being raised much further in 2015. We certainly won't doubt Lord March again. Instead, we can only dream about what he's got in store for the 74th Members' Meeting…
Photos: © Tim Brown for Classic Driver