1990 Range Rover Charles Spencer King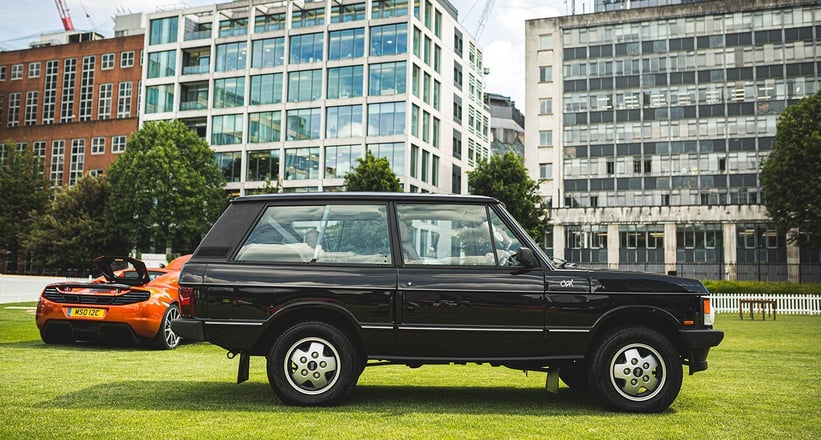 This Range Rover CSK is number 034 of the 200 special edition models produced to commemorate 20 years of the Range Rover in 1990. CSK stood for Charles Spencer King, the designer and lead engineer of the original Range Rover. The CSK was sold as a performance model, fitted with anti-roll bars, 'T'-rated Michelin XM+S tyres and a 3.9-litre V8 producing 185bhp. With the lighter two-door body, the CSK was quicker sprinting from 0-60mph than the standard Range Rover, and reached a top speed of a heady 114mph.
1966 Ferrari 275GTB 6/C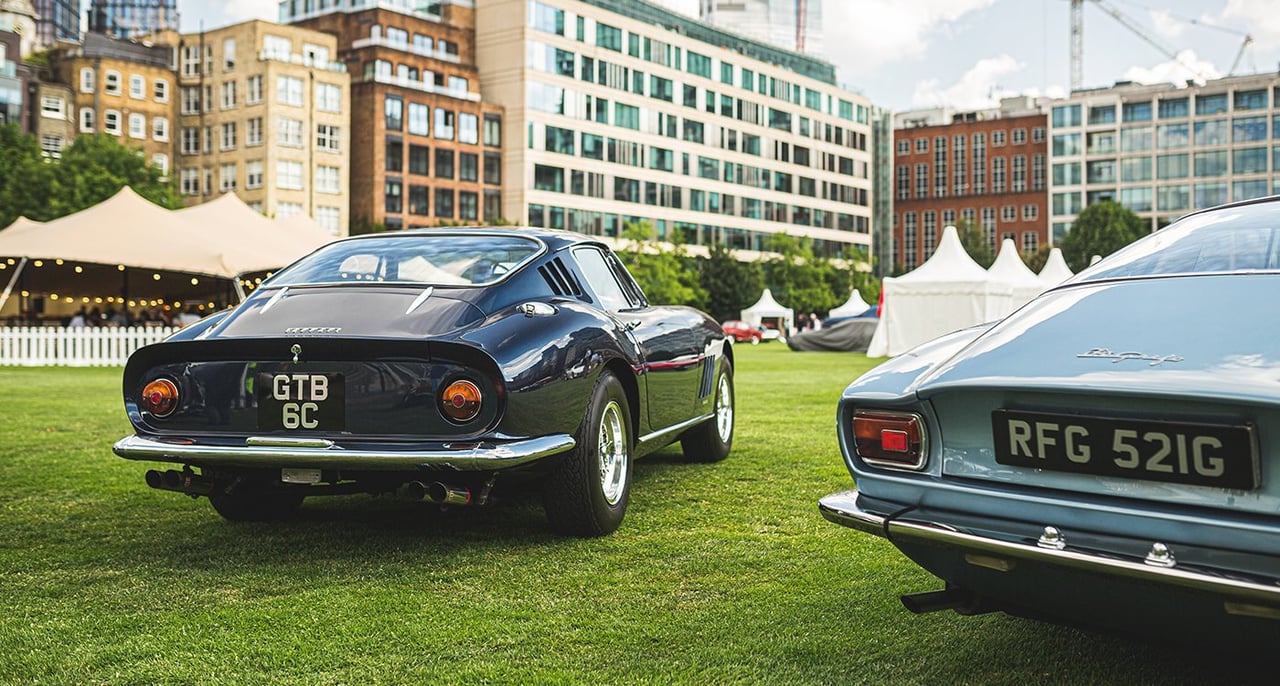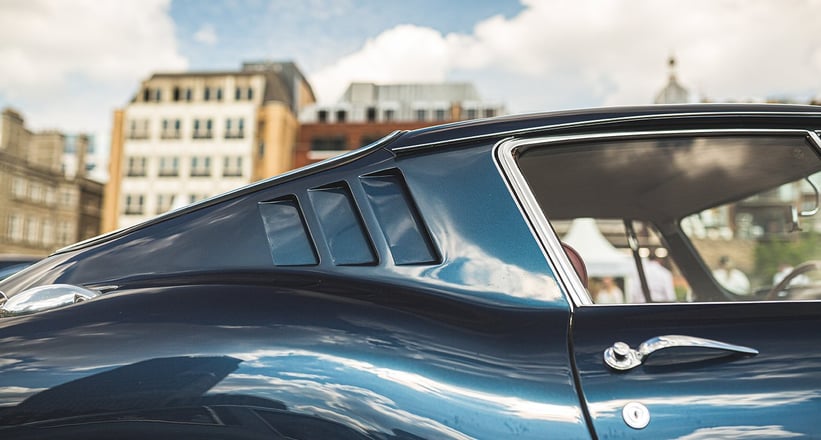 It is fair to say that the alloy body together with the six-carburettor specification make this the most desirable version of the Ferrari 275GTB – which itself is seen as perhaps the pinnacle of the marque's road models. Only 442 were built in total, and this car is one of a mere 12 lightweight examples, made in 1966.
1990 Lister Le Mans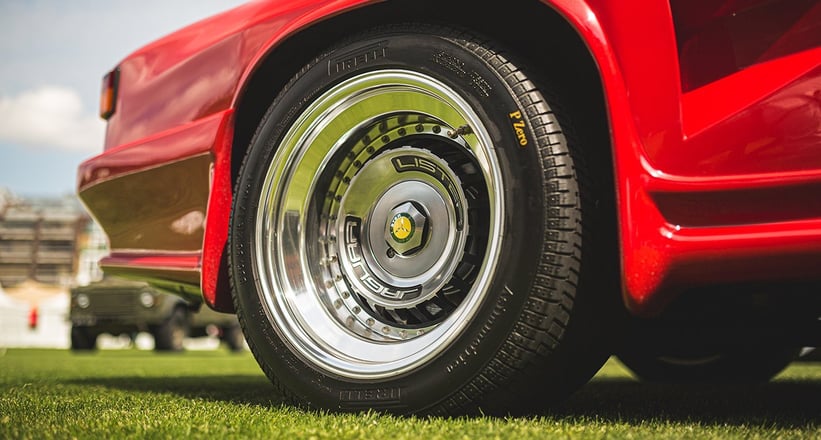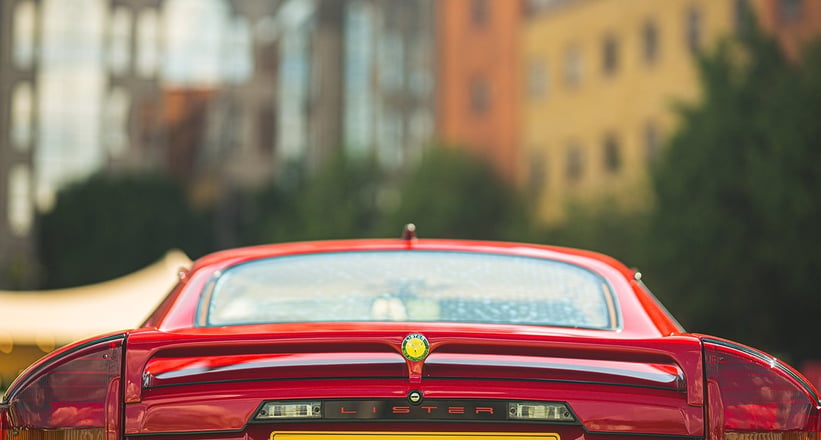 The XJS-based Le Mans took Jaguar's standard 5.3-litre V12 and added a comprehensive tuning package, first of all taking the unit out to 6.0 litres. The engine-management system was tweaked and the heads were gas flowed, with larger valves fitted. Meanwhile, the Cosworth conrods carried special forged pistons, which increased the Lister's compression ratio to 11.7:1. New bearings and a modified oil system were also deemed necessary to reliably deliver 482bhp of power.
2018 Bugatti Chiron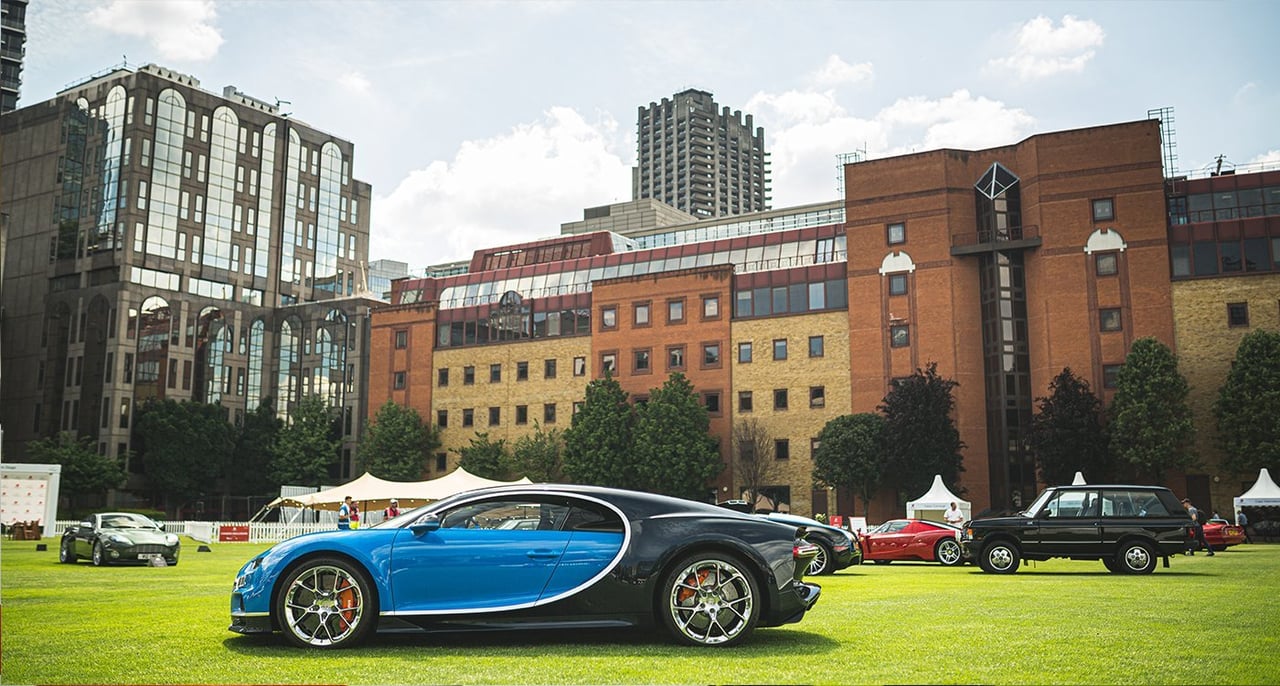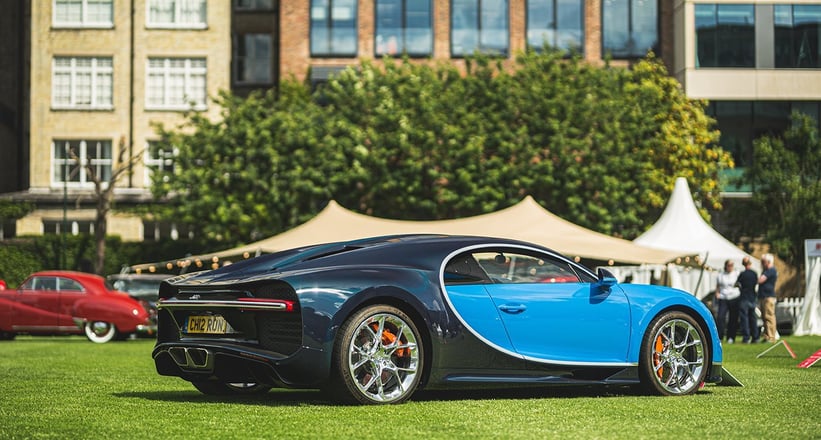 For the 2016 Chiron, Bugatti took the Veyron's quad-turbo W16 engine and reworked it to produce 1479bhp. The model immediately set new records, and its top speed was recorded at 261mph – but that was electronically limited, so a Chiron could top that. In 2018, the Chiron Sport was introduced; 18kg lighter due to further use of carbonfibre, and with stiffer suspension in order to increase the cornering ability of the car while maintaining its grand touring characteristics. A torque-vectoring system to control the power sent to each wheel for improved handling in tight corners was also added.
1990 Mercedes 190E 2.5-16 Evo II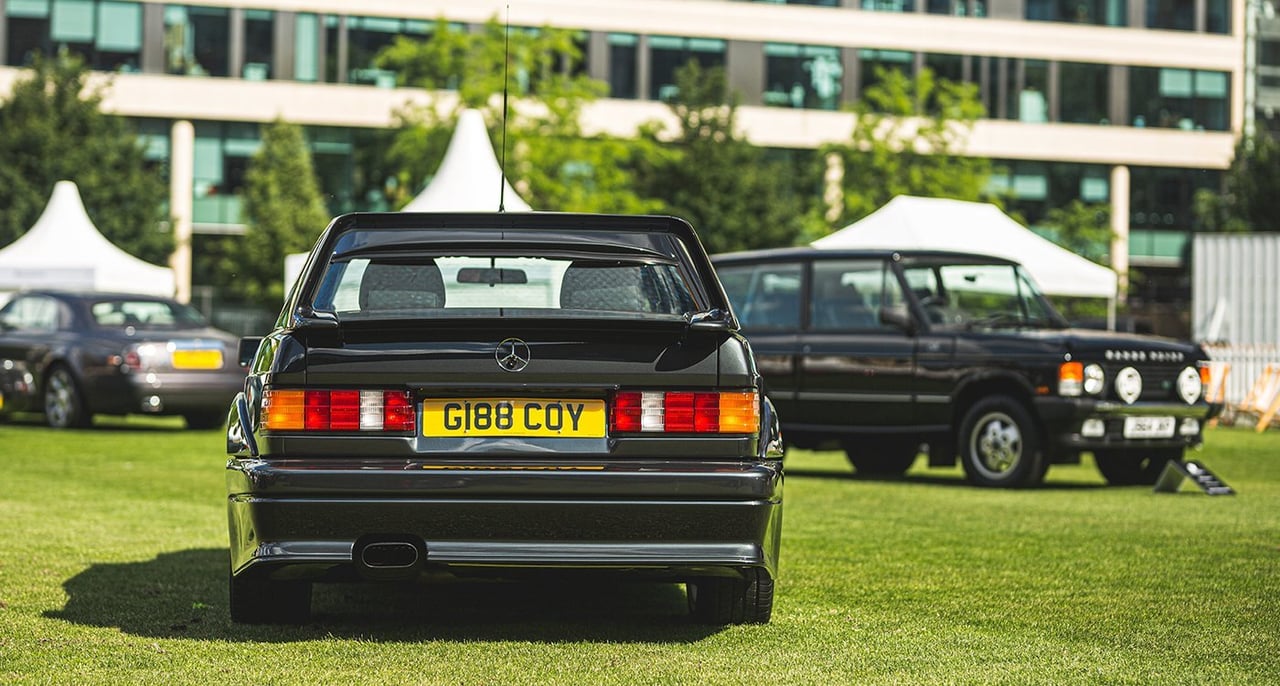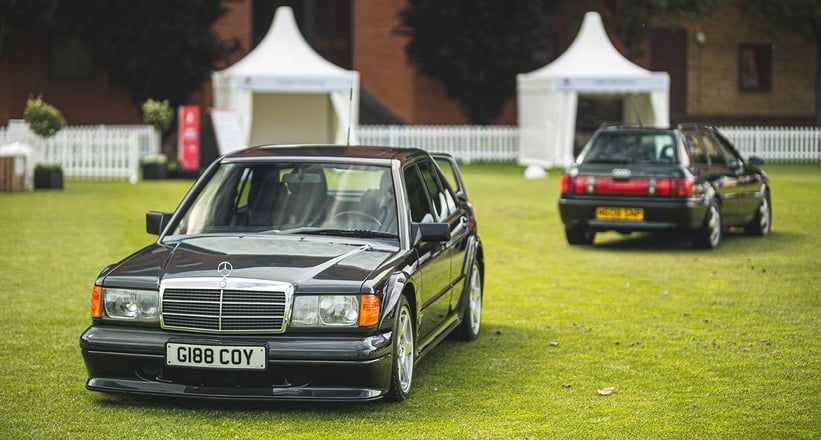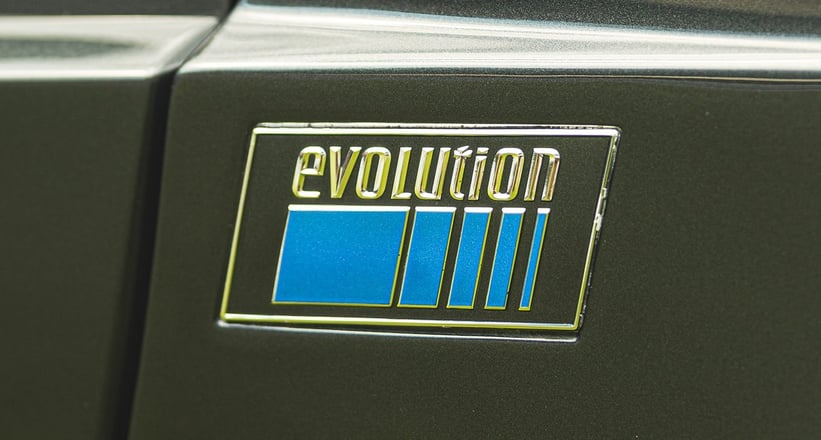 Launched in March 1990, the 190E 2.5-16 Evolution II was the most powerful variant of the Mercedes-Benz W201 series. It used the AMG PowerPack fitted to the same short-stroke 2463cc engine as the original Evolution, which produced 232bhp. The car featured fully adjustable suspension that allowed the ride height to be lowered via an interior switch. It also sported a radical bodykit complete with a large, adjustable rear wing and back window spoiler, and Evolution II 17-inch alloy wheels.
1995 Audi RS2 Avant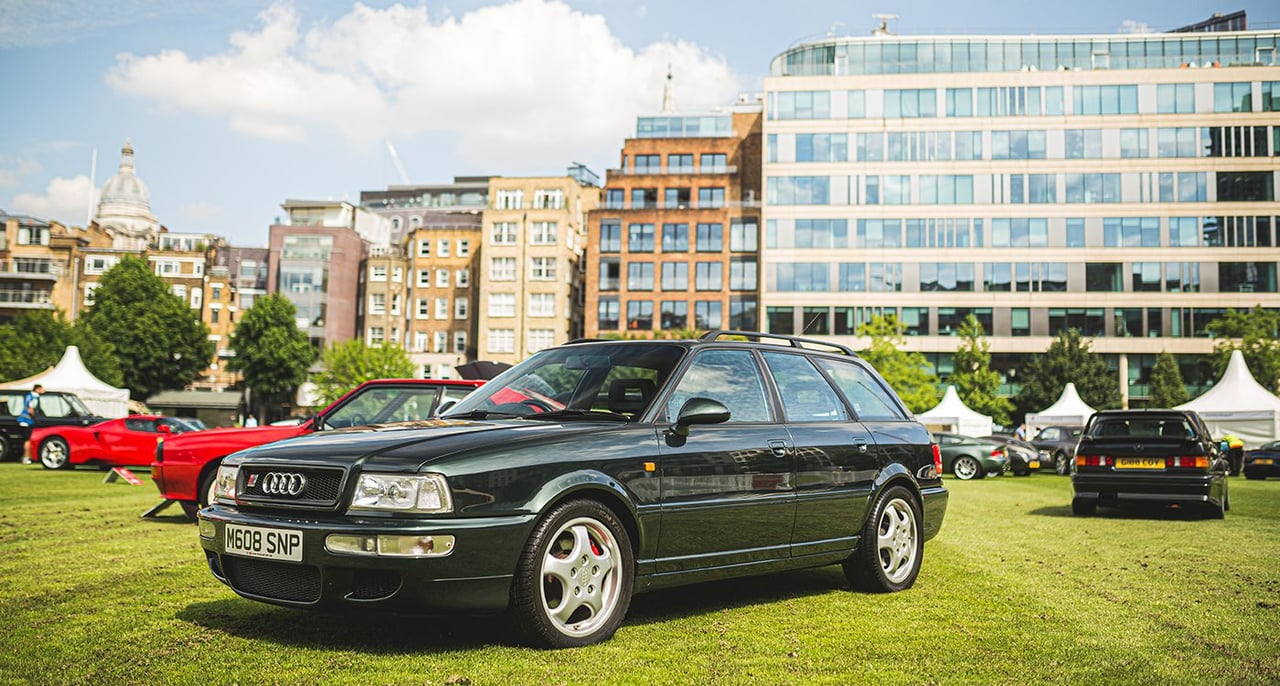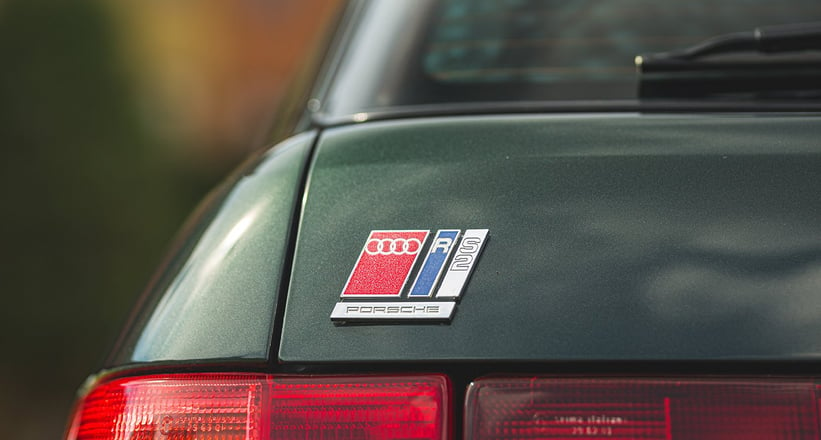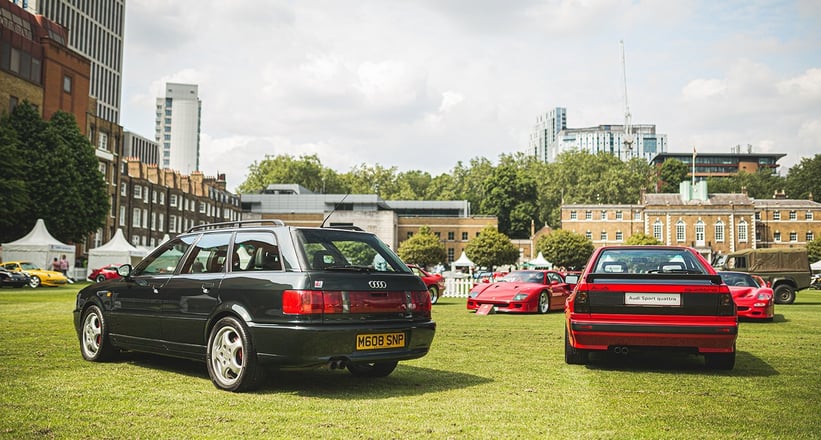 The RS2 was a joint Audi and Porsche project, taking the 80 Avant as the basis and developing it into a giant-killing estate. It was built at Porsche's Rössle-Bau facility in Zuffenhausen, with significant upgrades made to the Audi engine, and with the brakes and suspension enhanced with Porsche-designed parts. Fewer than 3000 were delivered globally, and only 180 UK-supplied right-handdrive cars were built.
DB5 Aston Martin Shooting Brake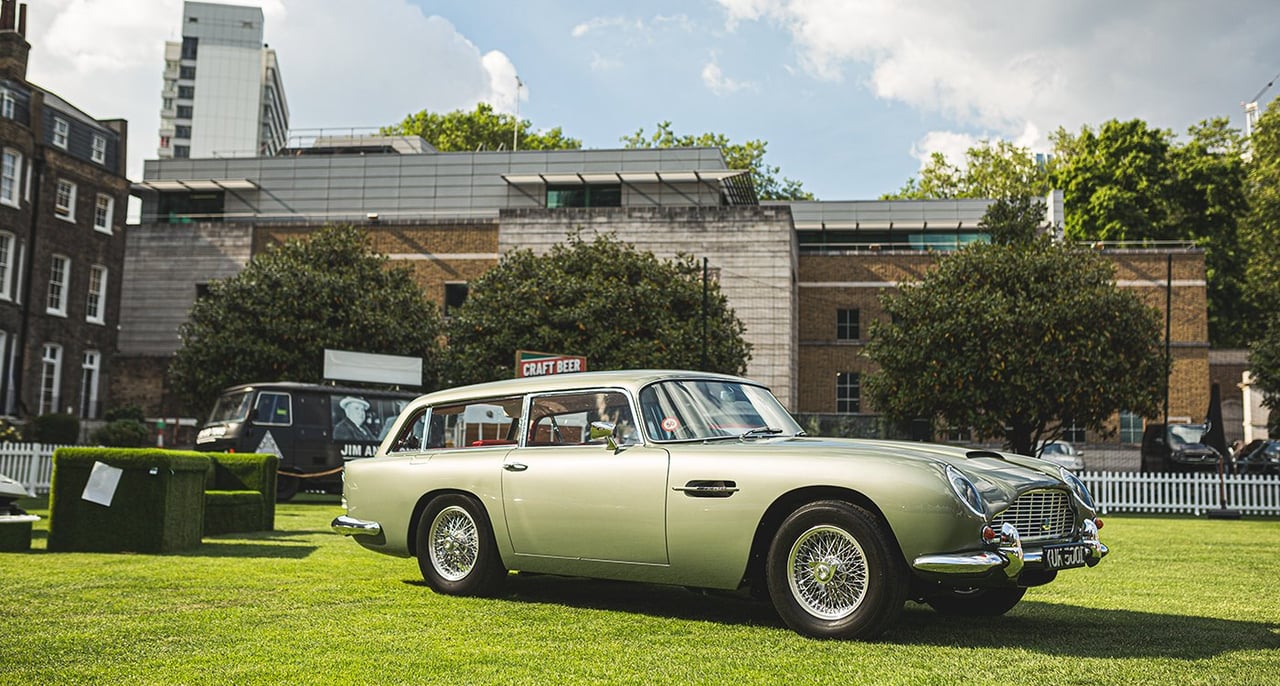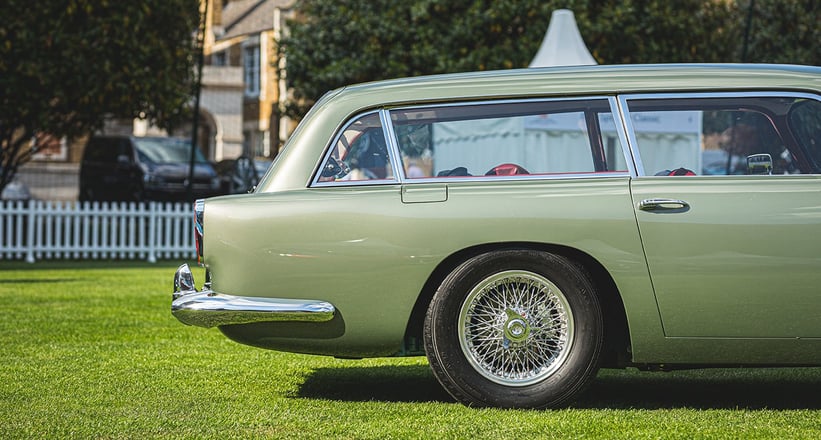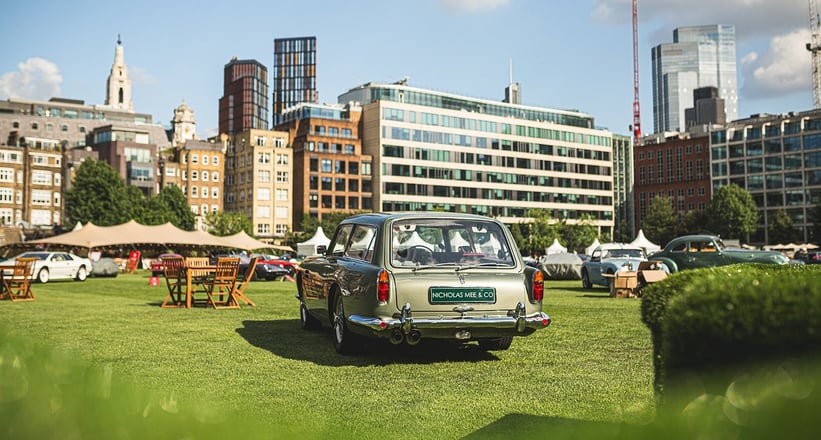 Reputedly first built to accommodate former Aston Martin Chairman David Brown's gundog and polo equipment, this more practical estate version DB5 proved so popular that 11 customers requested the new design. This unique example was commissioned by dealers Cyril Williams of Wolverhampton and is the only Vantage example to have left the factory. With a hand-built aluminium body built by London based coachbuilders Harold Radford & Sons, this shooting brake was delivered to its first owner in 1966 and is finished in California Sage over Red hides.
Harry's Garage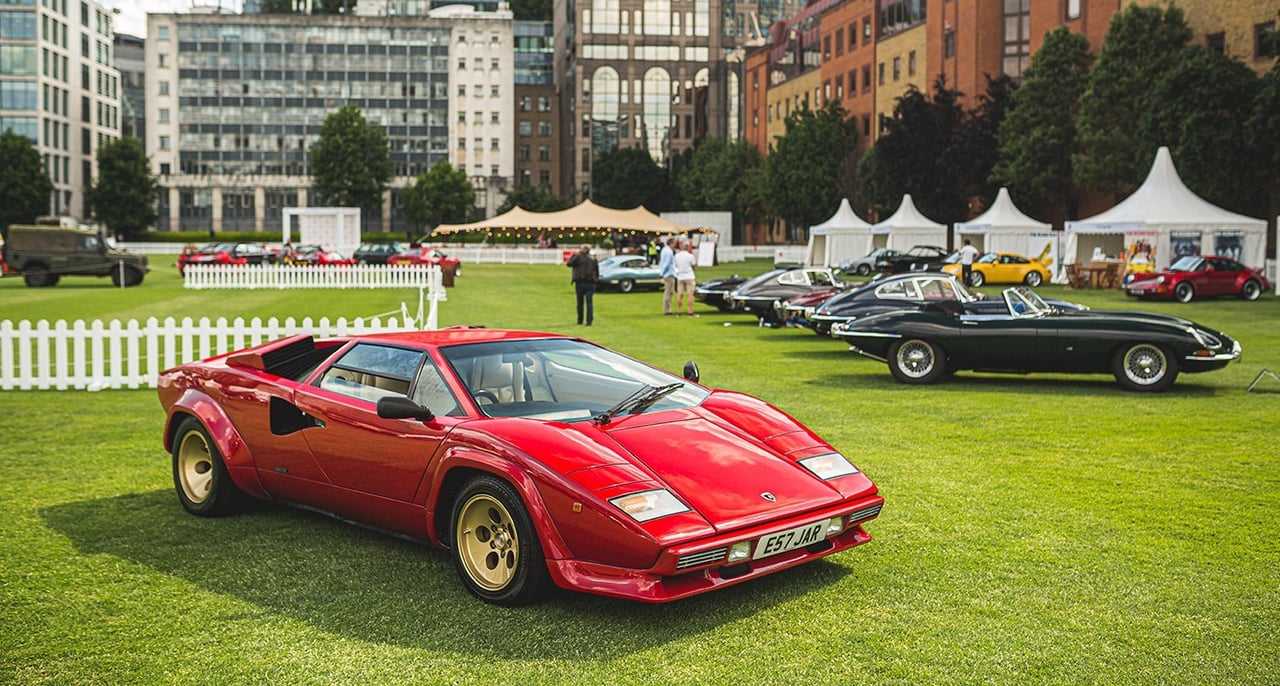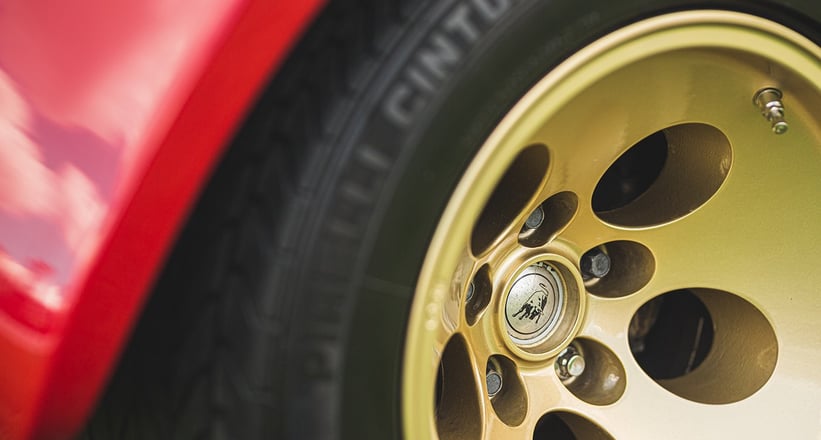 We couldn't resist including his gorgeous 1987 Lamborghini Countach QV. Red with gold Campagnola wheels really is the poster specification we all dreamed of growing up. Chat to Harry and he will tell you many stories about Lamborghini, his passion for Italian supercars runs deep. Perhaps our favourite is that the wing came about at the request of customers who had seen the film Cannonball Run. Despite being told this was just for the film and would kill off the top speed, customers insisted the wing was added to their cars! We think you will agree, without the wing it looks so much better!
Dakar delights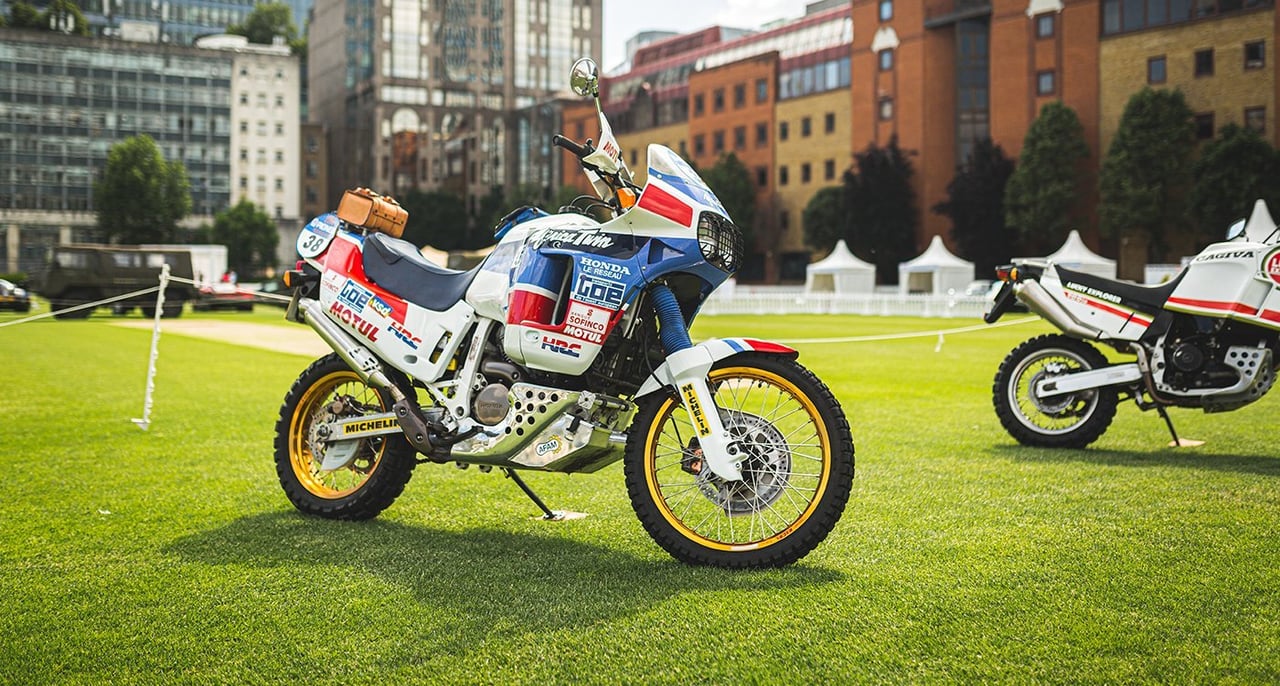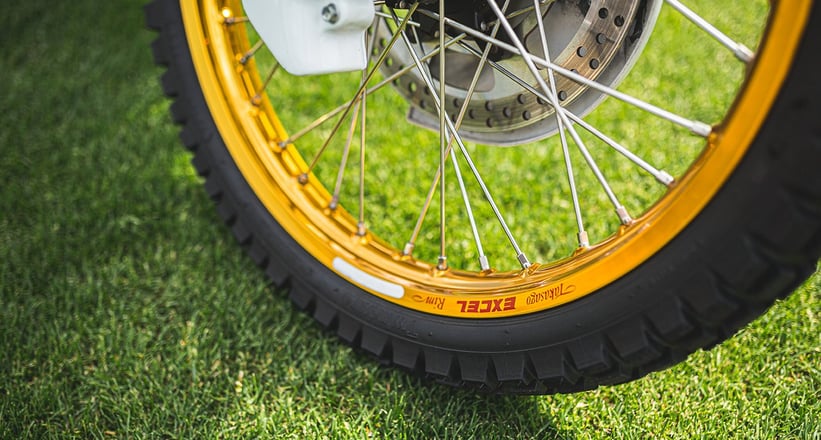 One of four Dakar bikes brought along from his growing collection of desert racers, this 1989 Honda Africa Twin 650 is dripping in fantastic details this Dakar bike has everything from the scroll map on the handlebars to the long-distance fuel tank to ensure a safe journey through the wild desert terrain.
The Elephant in the park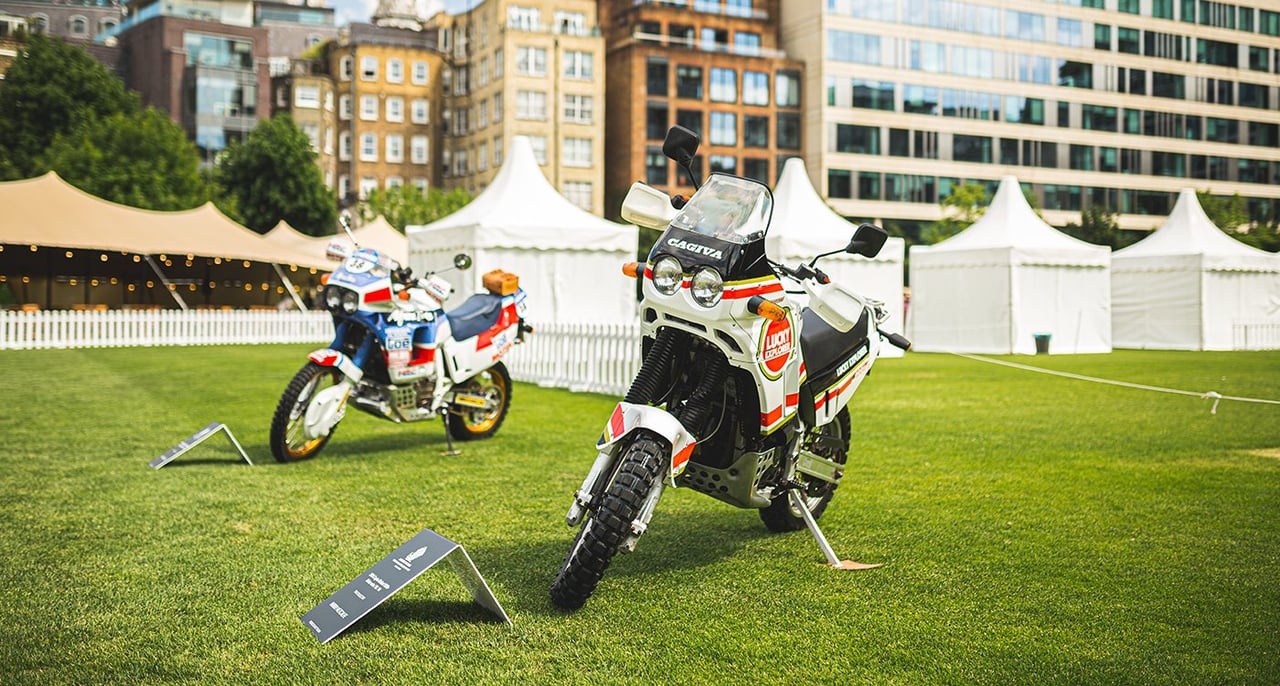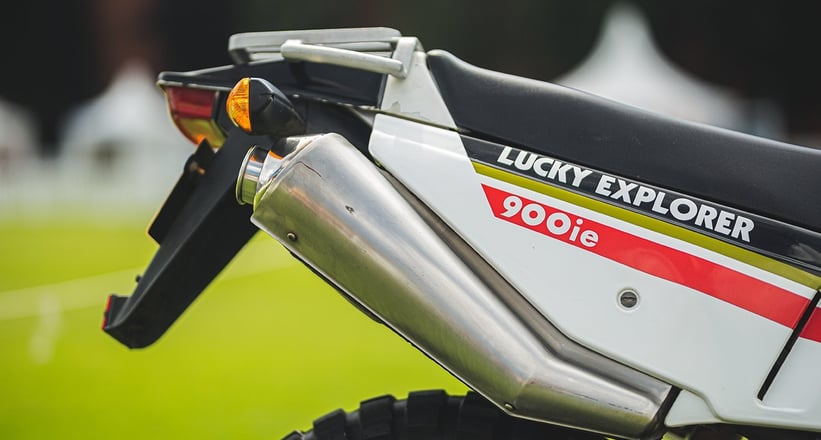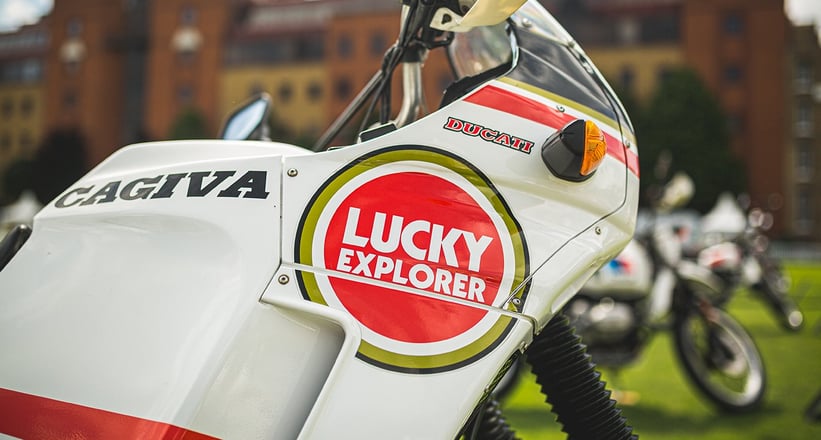 Cagiva were synonymous with GP racing but their Dakar exploits are perhaps a little less well known, taking wins in 1990 and 1994 the Cagiva is one of the more difficult bikes to source for collectors with far less built that its Yamaha and Honda rivals that were so popular with couriers. This is a 1991 Cagiva Elefant 900ie. Using Ducati's V-twin engine.
Photos: Rob Cooper © Classic Driver 2021