Unlock unencumbered thrills with Noble's drop-top M600 Speedster
Rarer than a LaFerrari Aperta and every bit as extreme, the roofless Speedster version of Noble's flagship M600 may well be the ultimate analogue supercar on sale today…
Noble will build just 50 examples of its new M600 Speedster, half of which will shimmer in their exposed carbon-fibre dresses. In losing the roof, the Leicestershire-based company has given the six-year-old supercar a much-needed aesthetic update. Most drop-tops are not as handsome as their fixed-roof counterparts, but we think the M600 Speedster bucks that trend.
Unadulterated fury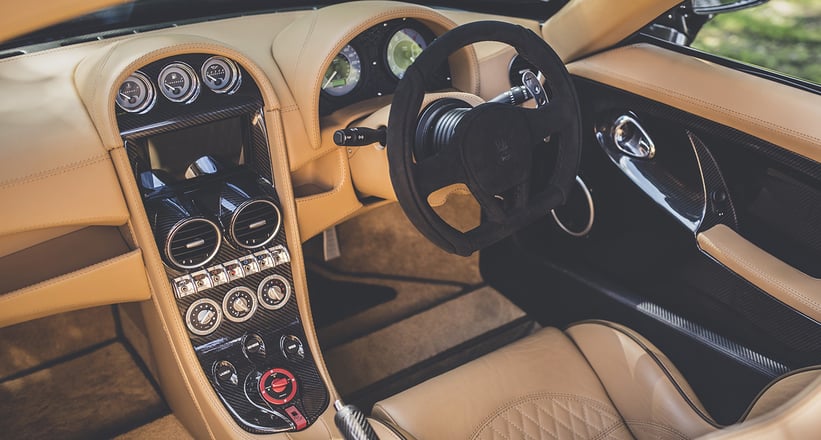 While a paddle-operated gearbox is offered for the first time (a hefty £15,000 optional extra), the combination of that furious 650bhp Yamaha V8, as few driving assists as is legal, rear-wheel-drive and, most importantly, a manual 'box were always integral to the M600's 'old-school' appeal. It certainly didn't become known as the 'spiritual successor to the Ferrari F40' for its approachability and easily tamed character. And now there's no roof, the experience is even more immersive and the thrill even greater.
The extent to which a car can be personalised borders on obsessive – each is truly unique and fastidiously hand built by master craftsmen using the very best materials. This is 'Best of British', but as you've not seen before. Deliveries will commence early next year and, though the list price has yet to be confirmed, expect to pay in the region of £300,000.
Photos: Amy Shore for Noble Cars