For many, Pininfarina's squat and sultry bodywork for the Ferrari 250 GT 'Short Wheelbase' is the most beautiful to have ever left the factory gates in Modena, and embodies the quintessential dual-purpose Grand Tourer. It would be considered sacrilege, then, to replace it with a different, and arguably much less pretty, body from another coachbuilder altogether, wouldn't it? But, as was the way in those halcyon days, if you were a well-to-do gentleman who really wanted to stand out from the crowd, you commissioned your own car.
Friends with benefits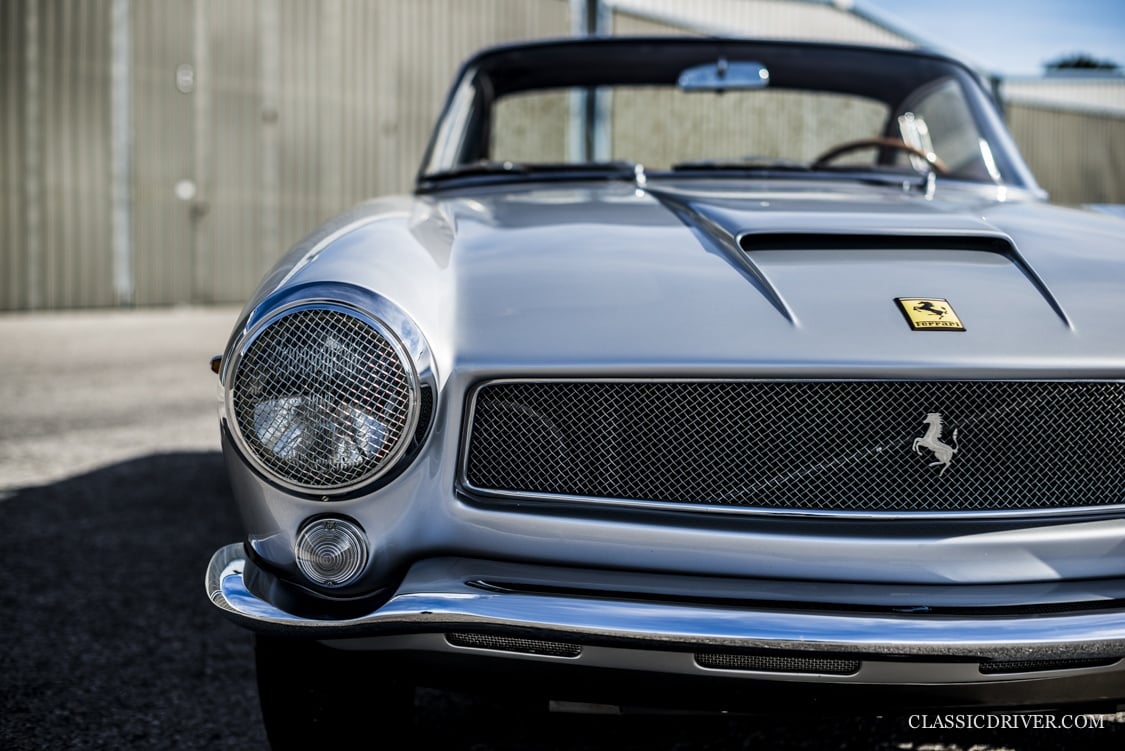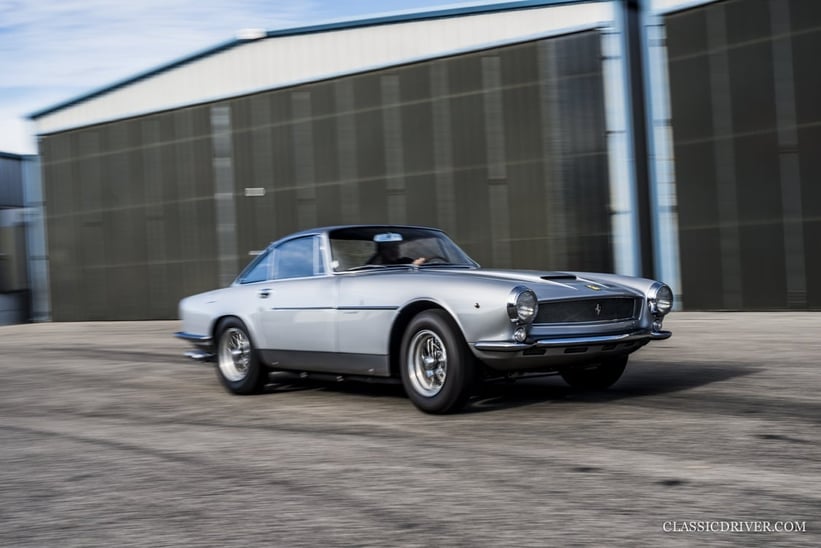 Dottore Enrico Wax was one such man. A wealthy Italian businessman whose company imported alcohol, Wax was a good friend of Enzo Ferrari (whether that's because Wax imported Johnnie Walker, Il Commendatore's favourite Scotch, is not entirely known). He'd previously owned a number of Ferraris, each with a raft of special features to distinguish it from the rest, and when he caught wind that Ferrari was building a new sports-racing car, the 250 GT 'Short Wheelbase', he promptly expressed his interest.
Enter Giugiaro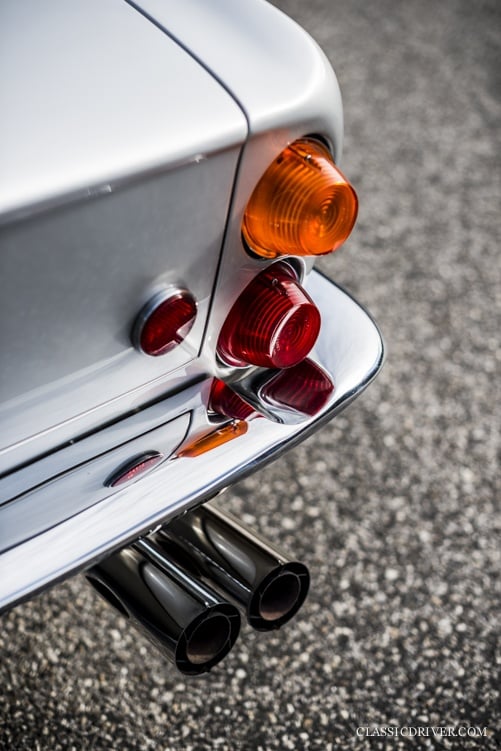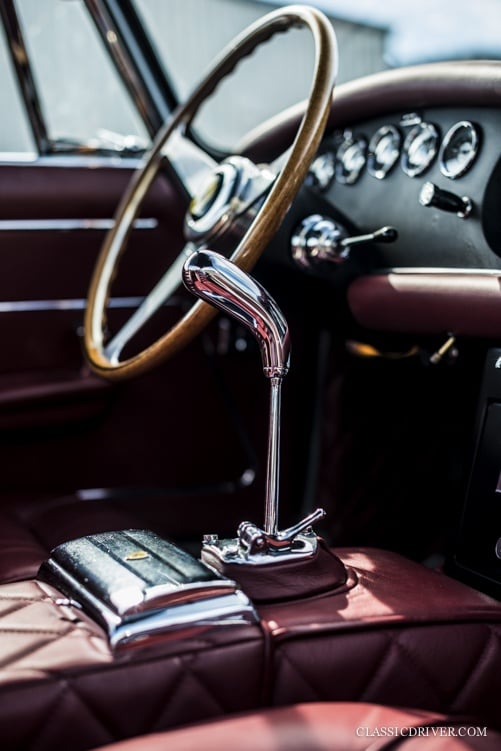 Without further deliberation, Enzo assigned the under-construction chassis #1739GT — one of the very first SWBs, originally intended as a Works car and thus equipped as such — to Wax. But rather than sending the chassis across town to Scaglietti, he sent it to Bertone in Turin instead, to be clothed in a unique body drastically different to that of Pininfarina.
Enter Giorgetto Giugiaro. Aged just 21 years old, and having been recently hired by Nuccio Bertone on the basis of some stillborn sketches, Giugiaro was commissioned with designing the car. The result not only showcased the young designer's flair for unrestrained and unabashed styling, but it also provided a tantalising taste of what was to come from the man commonly considered to be the greatest designer of the 20th century.
It's a Ferrari…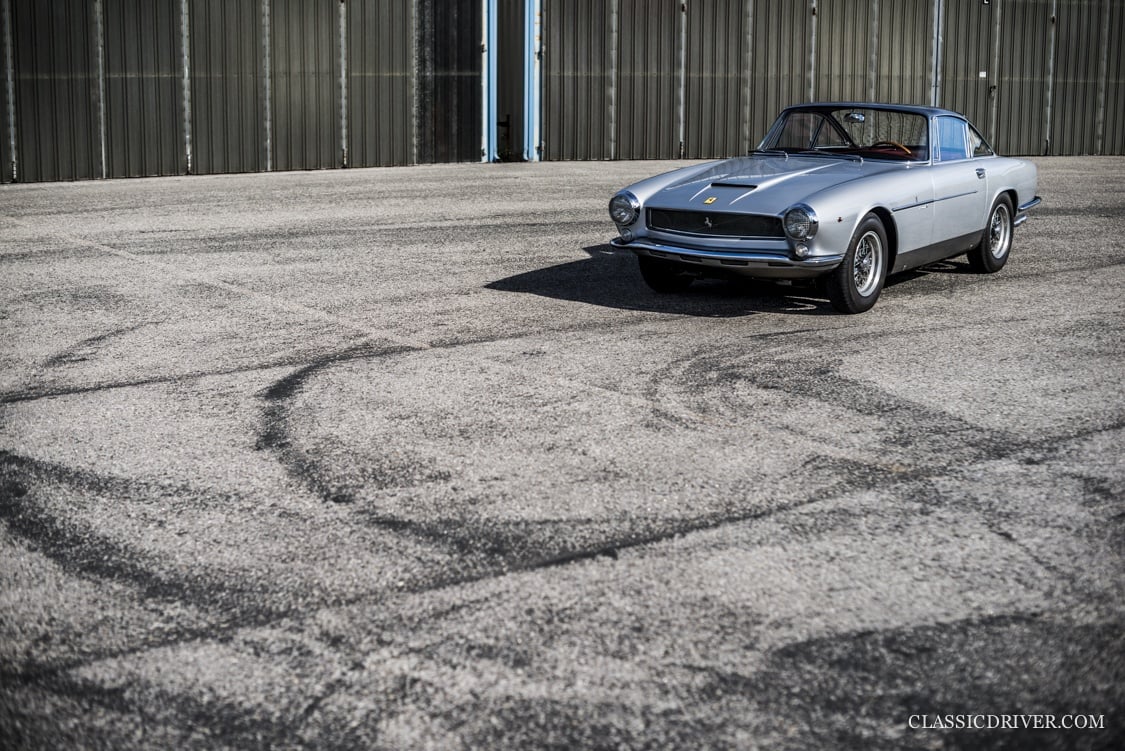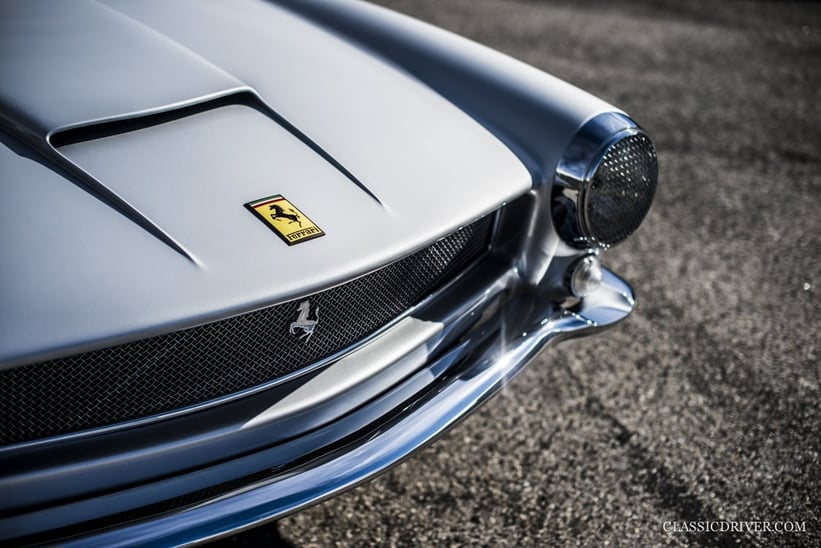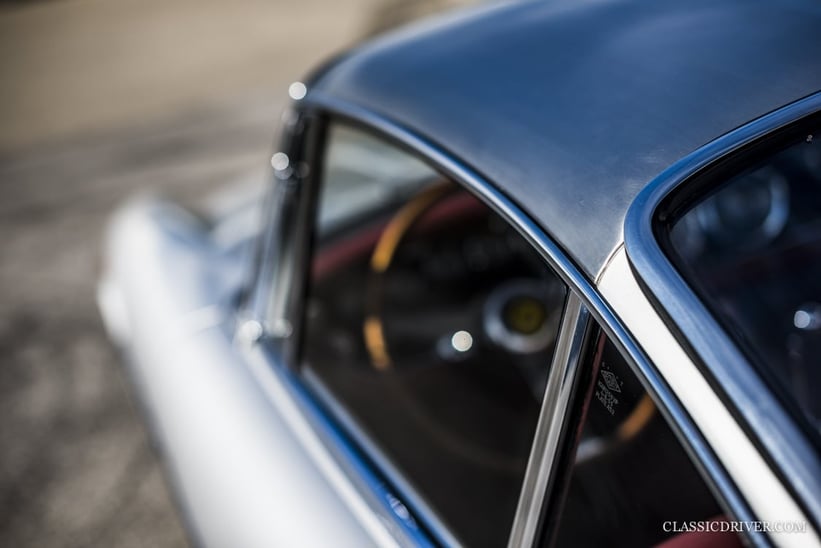 To these eyes, the body is dominated by the high and flat waistline, reminiscent of some of Vignale's earlier Ferraris, which makes the brushed stainless-steel roof and glasshouse look particularly delicate. The broad mouth is accentuated both by that gloriously crafted mesh grille and the hilariously oversized Ferrari badge. Wax must have really wanted people to know what car he was driving — this was no ordinary-looking Ferrari, after all. What it was, was classic Giugiaro. Take a look at some of his later cars, the Alfa Romeo 2000 or the Maserati Ghibli, for example, and you'll see what we mean.
And yet, while Giugiaro left his unmistakable mark on the Ferrari's body, the abundant and intricate brightwork was very much in line with Dottore Wax's tastes. It also boasted a few firsts for Ferrari, such as a rear window defroster, SNAP exhausts, and cast magnesium alloy wheels.
Model in luxury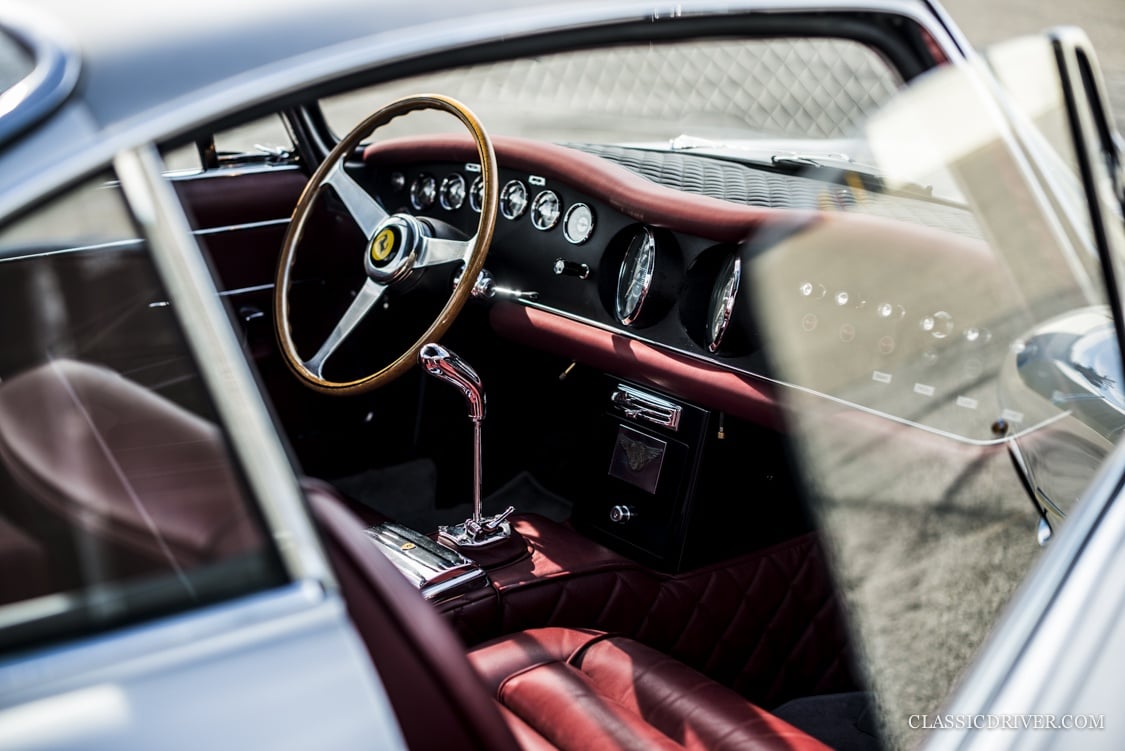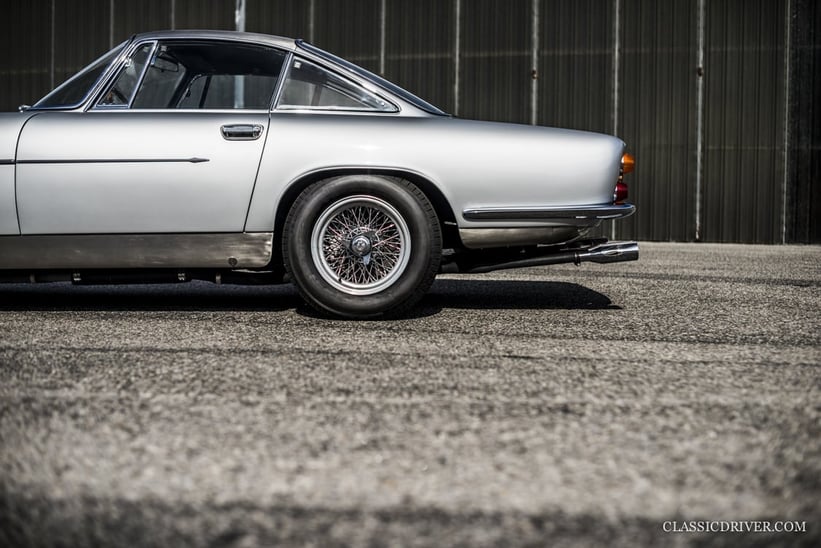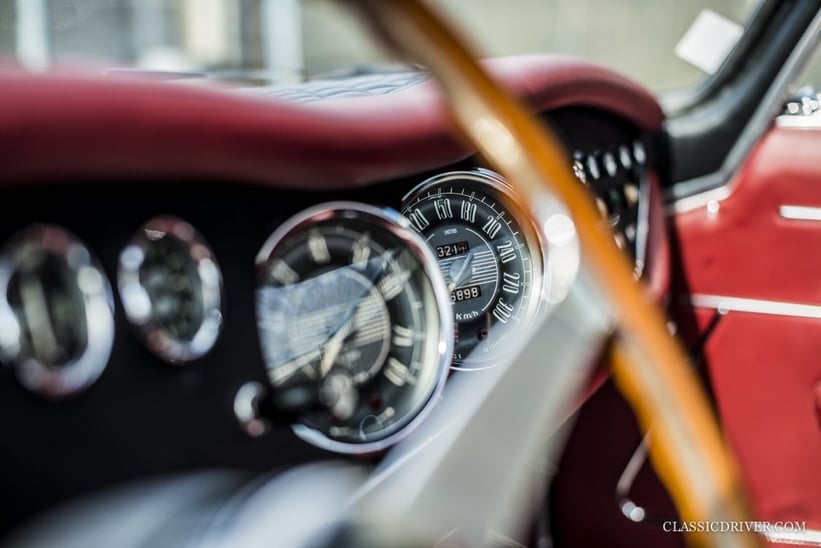 The interior was equally impressive. A model in luxury, it featured fully adjustable seats, electric windows, a unique 'pistol-grip' gear knob, and a centrally mounted speedometer and rev counter (as would later be seen in the 250 GT Lusso). The gorgeous burgundy Connolly leather isn't original — this car was delivered with a turquoise green interior — but, in our eyes, it's an even better fit. It's stunning.
Enrico Wax never took his Short Wheelbase racing, but its competition soul was obvious — peer beneath the intriguing clamshell bonnet and you'll see the car even has red cam covers, like those found on the original Testa Rossa. The 280bhp V12 was as potent as that found in the later (and, today, extremely desirable) 'SEFAC Hot Rod' model, and there were numerous features throughout the car that nodded to its racing roots.
Character traits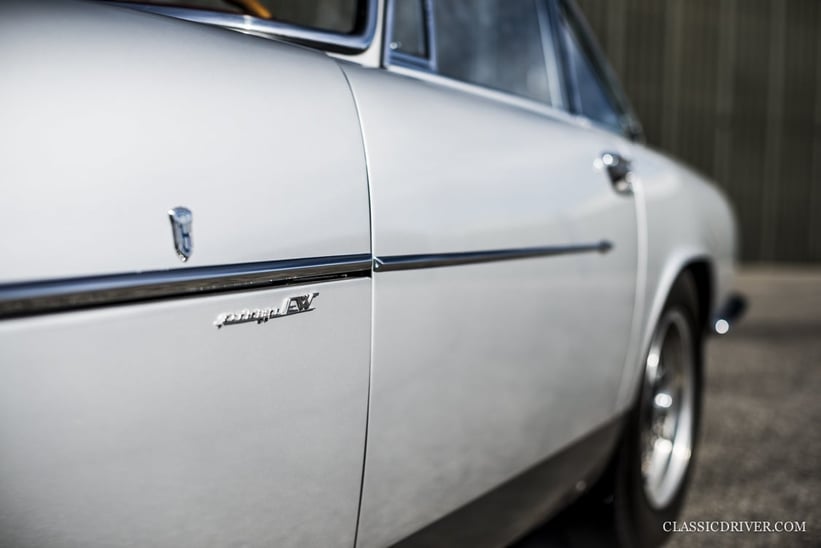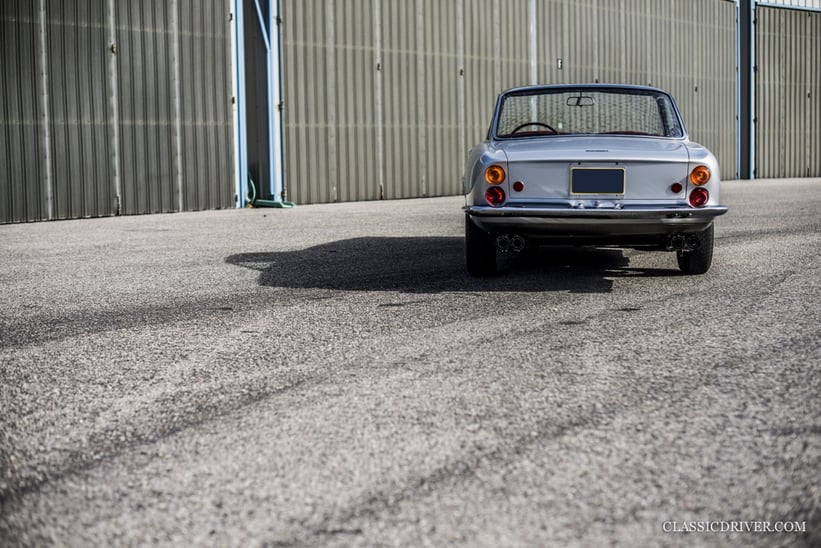 Look closely at the front three-quarter panels and you'll see two small badges reading 'Prototype EW', denoting the car's audacious owner, Enrico Wax. And it's his personality that this car manages to serve up, by way of its myriad intricate details. Okay, so it's not as pretty as Pininfarina's SWB. But it looks about a decade younger than that car, which is indicative of Giugiaro's forward-thinking style. It's a beautifully concocted blend of road-going panache and racing purpose, bursting with the distinct characters of two outgoing Italians. We think #1739GT is a triumph.
A special note of thanks to the car's owner, who kindly allowed our photographer Rémi Dargegen to shoot the car in Monterey, California.
Photos: Rémi Dargegen for Classic Driver © 2018