A special birthday treat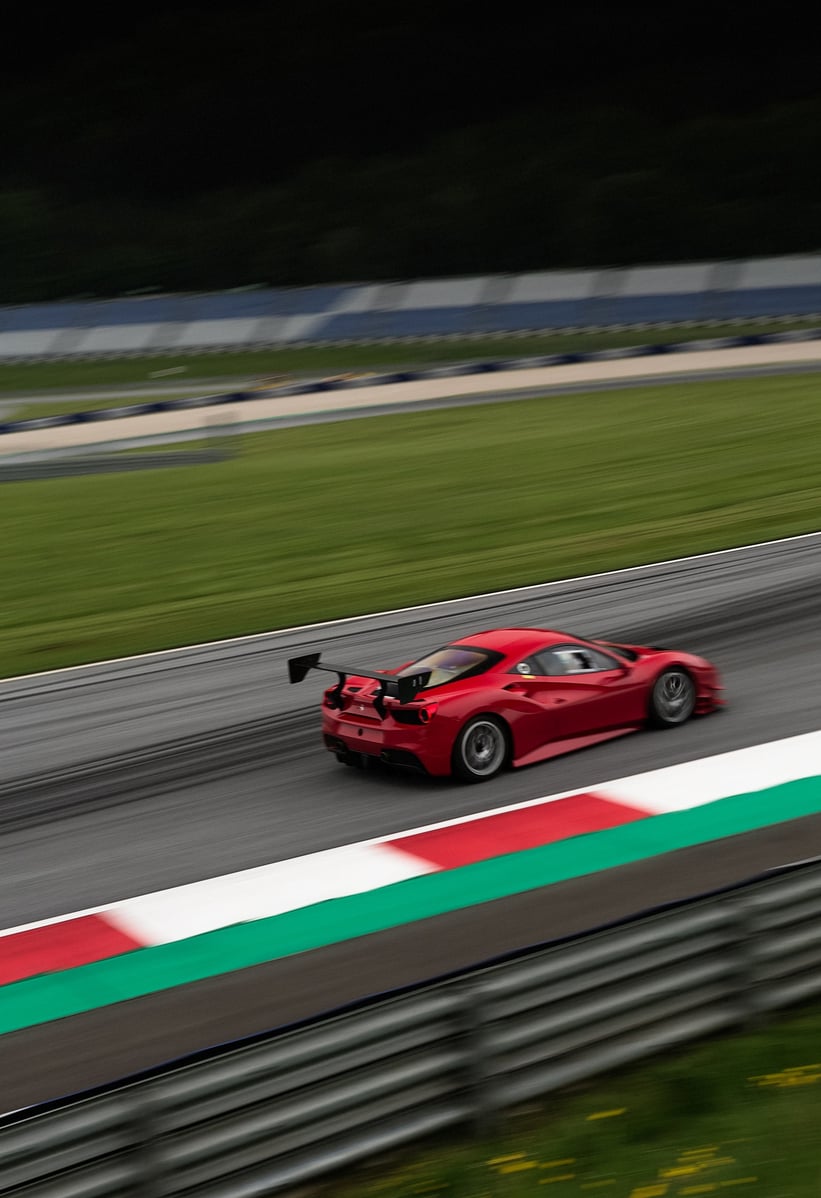 Held at the Red Bull Ring in Spielberg, a circuit that looks as though it's been gracefully draped over an impossibly picturesque Austrian hillside, the inaugural Challenge & GT Days was, by all accounts, a resounding success. The brainchild of Austrian Ferrari collector Heinz Swoboda, the private event was conceived to give owners of Challenge and GT Ferraris the chance to come together and enjoy their cars in a relaxed and non-competitive environment. And for lucky spectators like us, what else gets the blood pumping like the spine-tingling howl of a Ferrari V8 or a vivid flash of rosso in the corner of your eyes? The timing of this event was not coincidental — 2018 marks the 25th anniversary of the Ferrari Challenge series and, in recent years, enthusiasts and collectors have cottoned on to both Challenge cars and the more extreme Le Mans-vying GT machines for their rarity, historical significance, and the ease at which they can be enjoyed.
These are attributes Classic Driver dealer and competition car specialist Jan Lühn understands only too well, having championed these cars for several years now. "It all started three years ago, when I was looking for a spectacular modern car with solid Le Mans history," he recalled. "I tried Corvette and thought about Aston Martin, but they didn't 'catch' me — so I ended up at AF Corse, the Works-backed Ferrari outfit, and bought a lovely F430. I've bought almost all of its former racers since then! It's a niche, which I like, and the Ferrari GT family is small and friendly."
The Michelotto mystique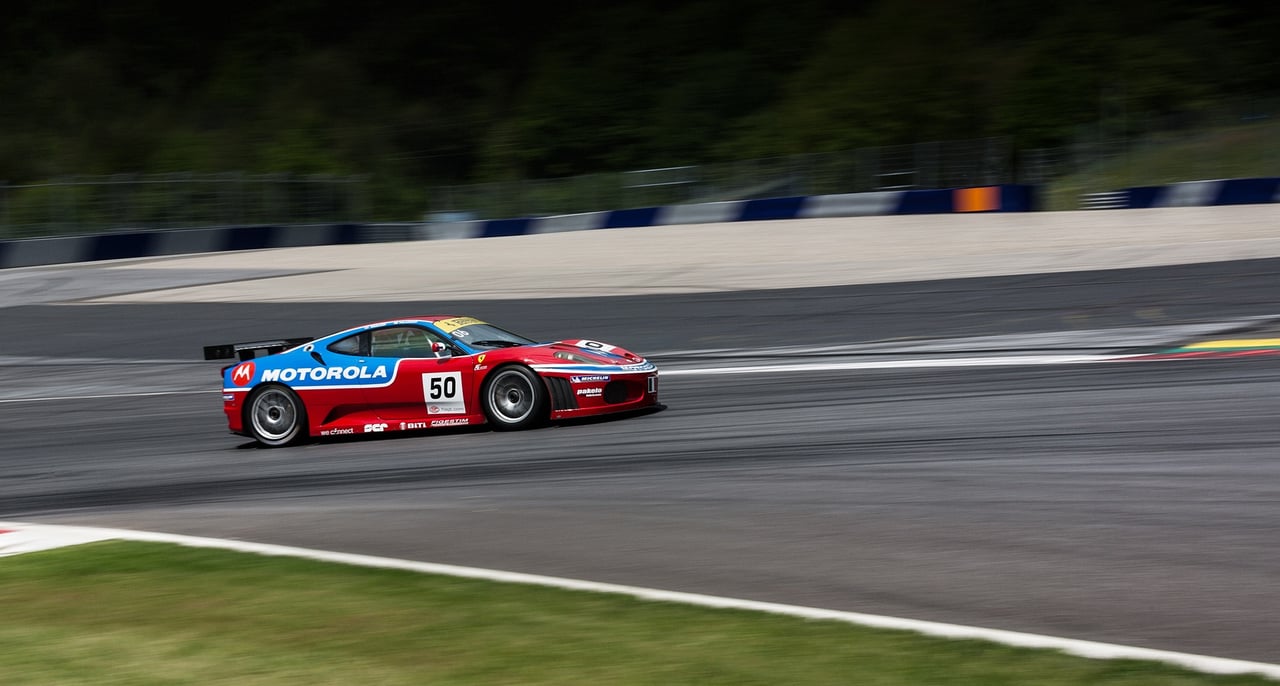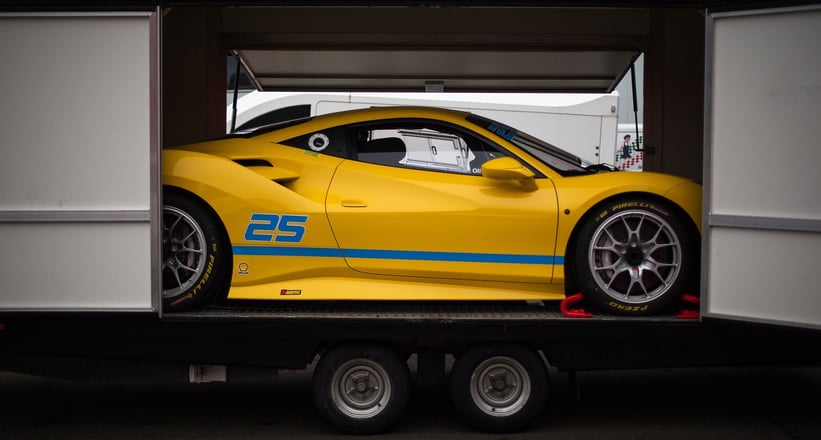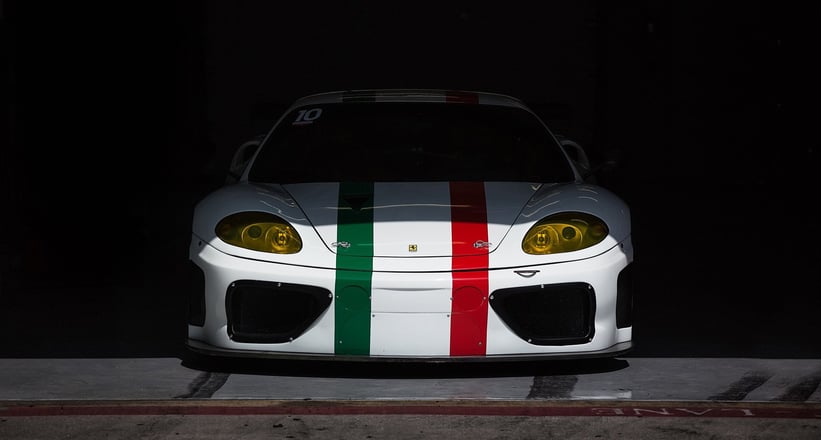 Lühn brought two cars to Austria: the 488 Challenge prototype and press car that was presented to the world at the Ferrari Finali Mondiali at Daytona in 2016 and the prototype F430 GTC built by Michelotto. "Like all of Michelotto's prototypes, this car carries chassis number four and is finished in bare carbon fibre with a red roof and mirrored side windows. It's a car I want to keep for a while because it's very important." The GTC was one of a fleet of modern World Endurance Championship challengers in Austria, a majority of which were being run with the assistance of Michelotto itself. In fact, Cristiano Michelotto was hands-on throughout the two days, his discreet, calm, and collected demeanour only adding to the mystique and attraction of his legendary company.
Rough and tumble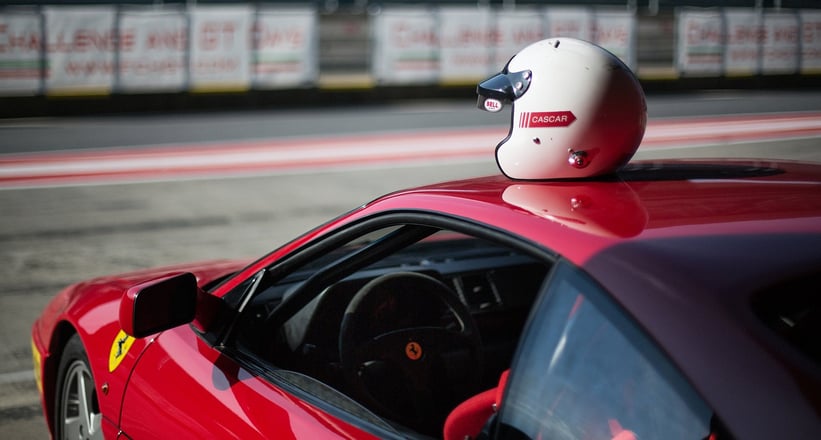 There's something beautifully alluring about a former racing car that wears its battle scars with pride — panels slightly askew, rubber marks climbing the wings, bucket seat fabrics worn to the thread, and exhaust heat staining the rear bumpers black. Nowhere was this more abundant than the 40-odd Challenge cars, spanning 348, F355, 360, F430, 458, and 488 model generations. And there were some particularly special cars in attendance, such as the F355 Challenge that finished 4th overall in the 1997 Monza 1000 KM with Roberto Ragazzi and Arturo Merzario at the wheel, the 348 artist Dexter Brown famously painted in 1994 (sadly, now repainted in red), and one of the three 348 Challenge prototypes.
The latter was one of a handful of cars brought to Austria all the way from the United States. "There were three 348 Challenge prototypes — two TBs and one TS, and we're working on finding the other two cars," commented Logan Bennett, who brought and ran the car on behalf of its New York-based owner. "It's a really important car with several features that distinguish it from the later cars. For starters, Ferrari S.p.A. is the first listed owner in the logbook, and it's one of very few competition cars the factory actually road registered. We still have the period Modena license plates!"
A veteran of Le Mans...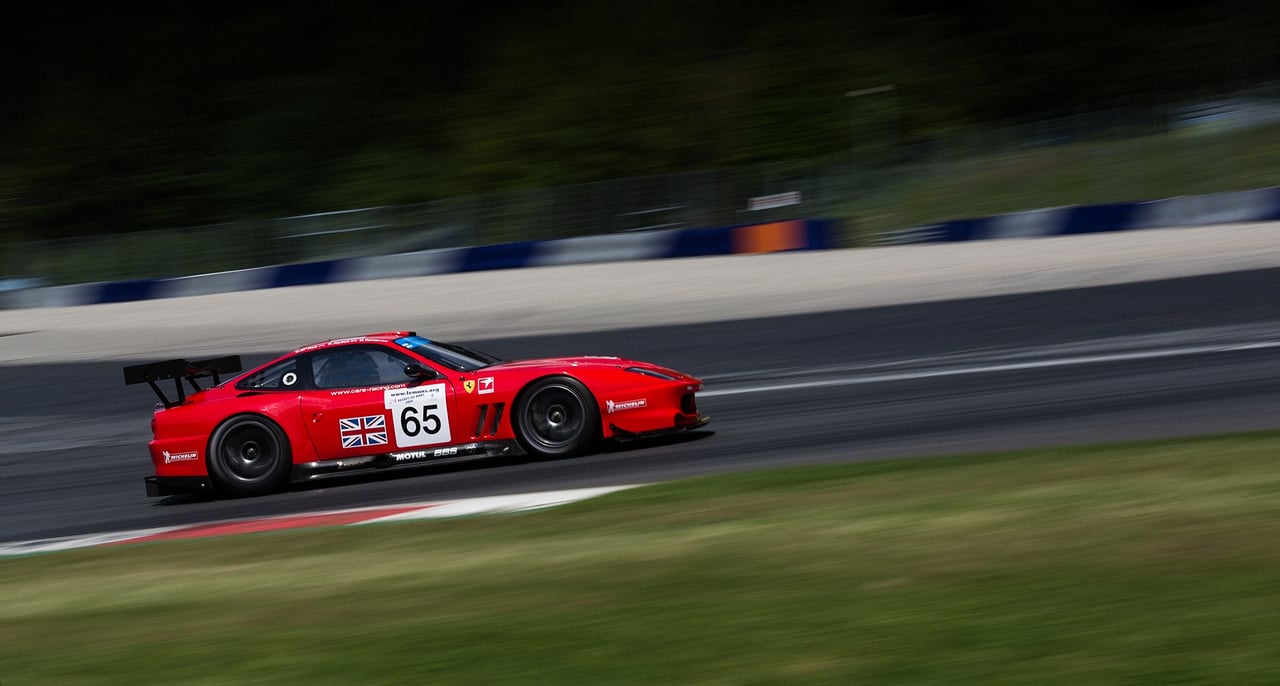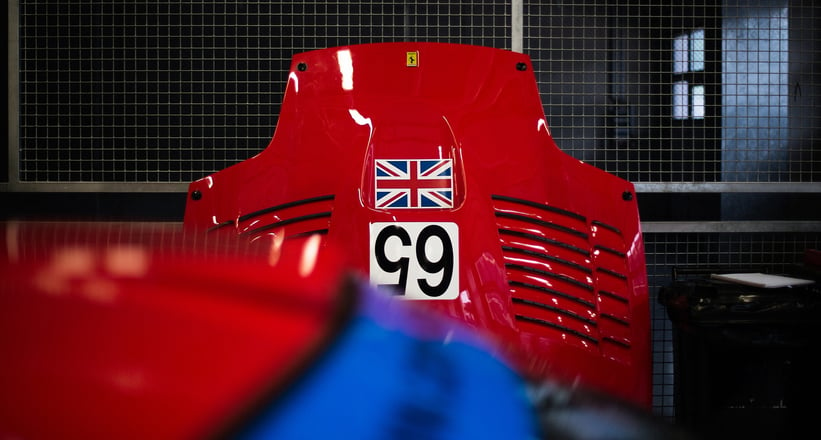 The award for the loudest (and arguably the most glorious sounding) car went to the Ferrari 550 Maranello GTS Prodrive. After several attempts earlier this year to shake it down were thwarted by poor weather, this was Classic Driver dealer Max Girardo's first time behind the wheel, and it's fair to say it made quite the impression on the self-confessed Italian car addict. "It's just a phenomenal car and actually a lot easier to drive than I thought it would be," he told us after his first run. "Before the Prodrive, the last front-engined V12 Ferrari to race at Le Mans was the Daytona in the 1970s — really, it could be said that this car is the genesis of all the later GT Ferraris here."
...with a full service history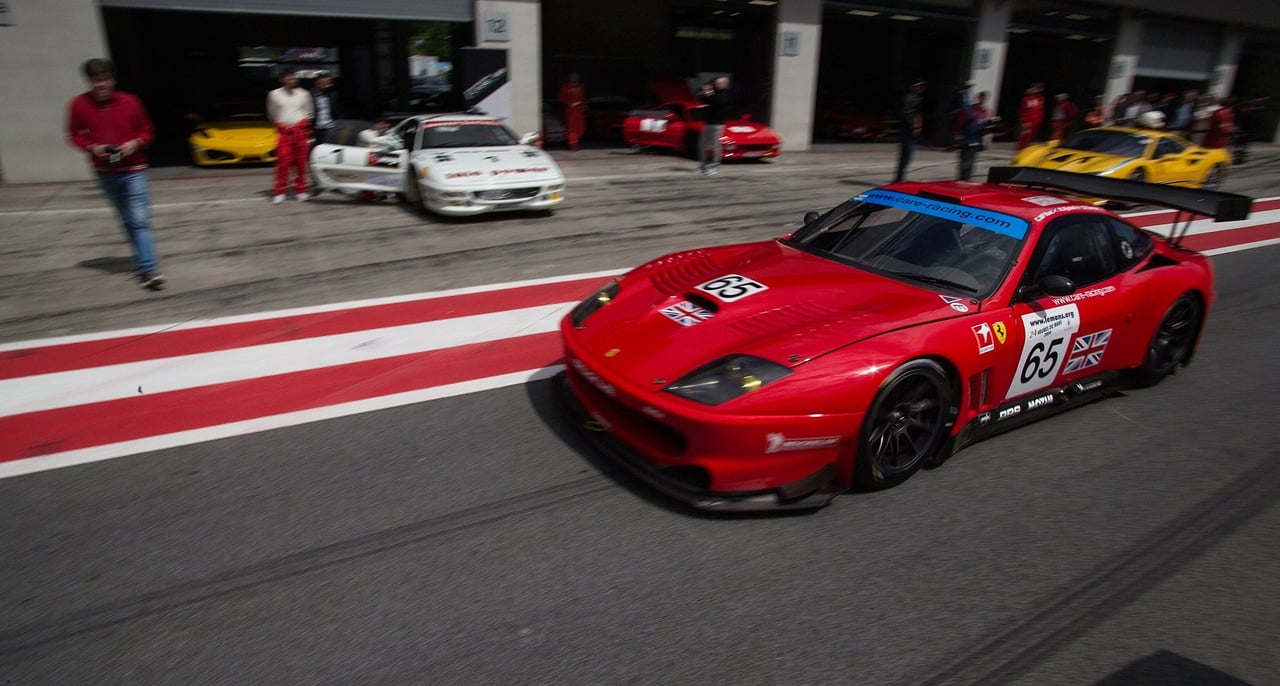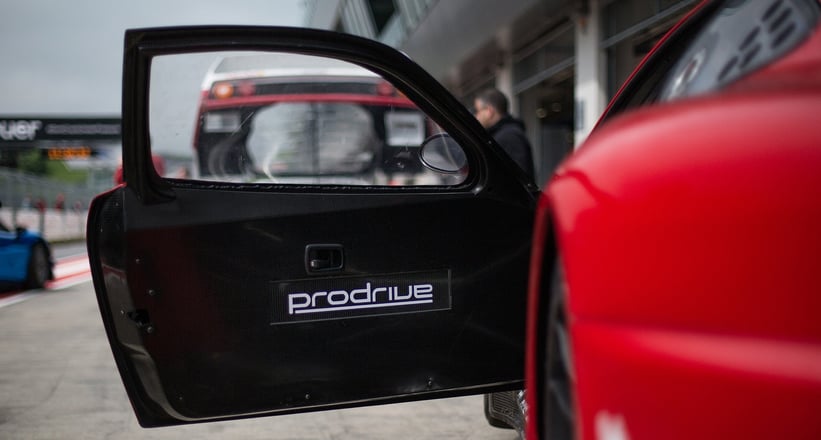 With a staggering five Le Mans 24 Hour races under its belt, no other Ferrari has competed in the legendary endurance race as many times. And perhaps most remarkable is the fact that this exact car began life as the personal 550 Maranello road car of Frédéric Dor, the mastermind behind the Prodrive project — unbelievably, it's still stamped with the original chassis number and has a full service history! "When Dor went to Ferrari and asked Jean Todt if he would build a racing 550 Maranello, he was essentially frogmarched out of his office," explains Girardo. "So, he approached Prodrive and had to supply the donor cars himself."
Incidentally, Swiss racing driver Steve Zacchia, who perhaps knows the 550 GTS better than anyone, having raced the car extensively between 2004 and 2007, was on hand to make sure everything was in order and offer his wise words of advice. As you'd imagine, he has fond memories from the period. "I actually never drove the 550 at the Red Bull Ring, but while I was racing in a Formula Renault race in support of the FIA GT series in 2001, I remember vividly watching two of them battling each other and the noise of their V12s," he recalled. "Two years later, I drove the car for the first time in the Le Mans Endurance Series and we won the championship — from the beginning, you could feel that it was built to win."
From bare chassis to the track in five months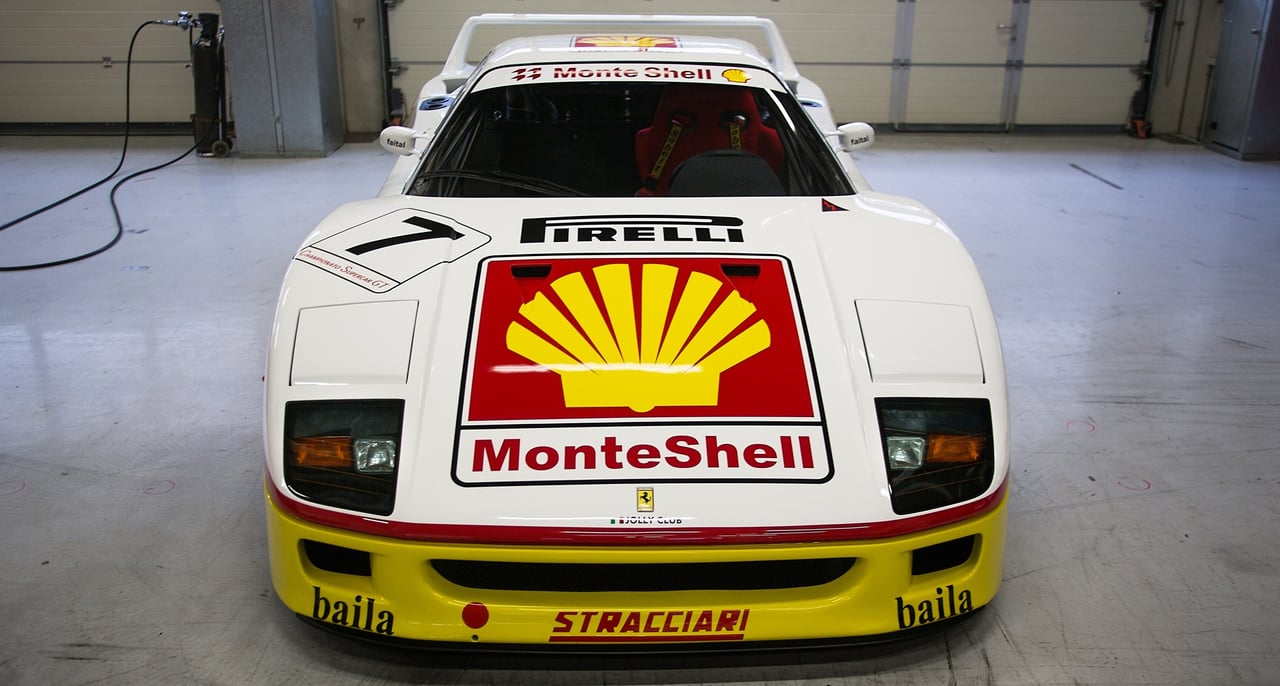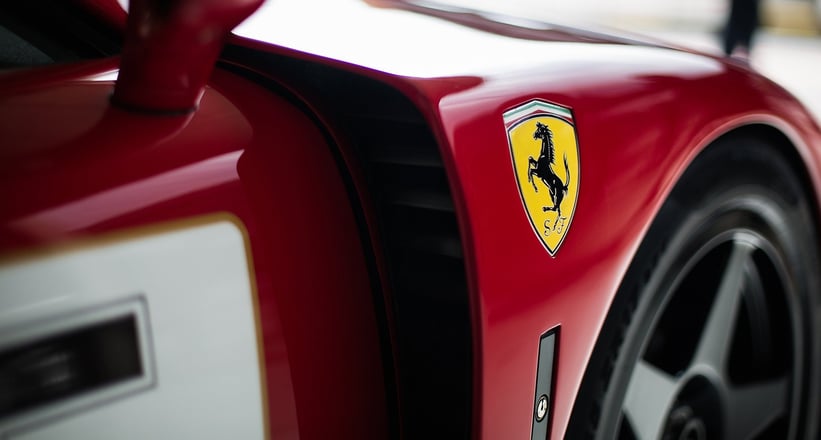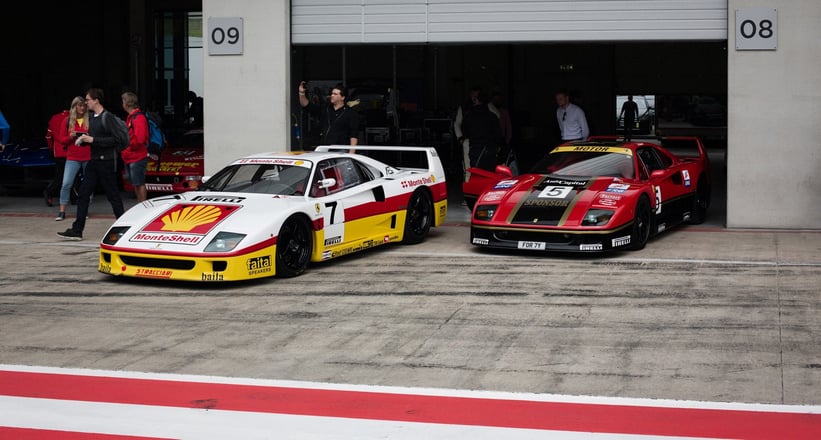 For most people we spoke to, however, there was one car that stood out above the rest — and that was no mean feat given its company. The Ferrari F40 GT/LM, resplendent in its iconic (and 1992 Italian GT Championship-winning) Monte Shell livery, was one of two competition F40s brought to the Red Bull Ring by UK marque specialist and Classic Driver dealer DK Engineering.
The winningest F40 in existence, it's one of seven road cars upgraded by Michelotto to GT specification. "When we bought it at the end of last year, it was a very tired racing car," commented DK's James Cottingham. "But we sold it to a client and included a comprehensive restoration. Our guys have been working all hours to get it ready for this event — this is its first shakedown and it's behaved impeccably." Indeed, there was perhaps no more spectacular sight than the lashes of flame erupting from the exhausts as the F40 slowed sharply and ascended the steep hill towards the first corner.
In its DNA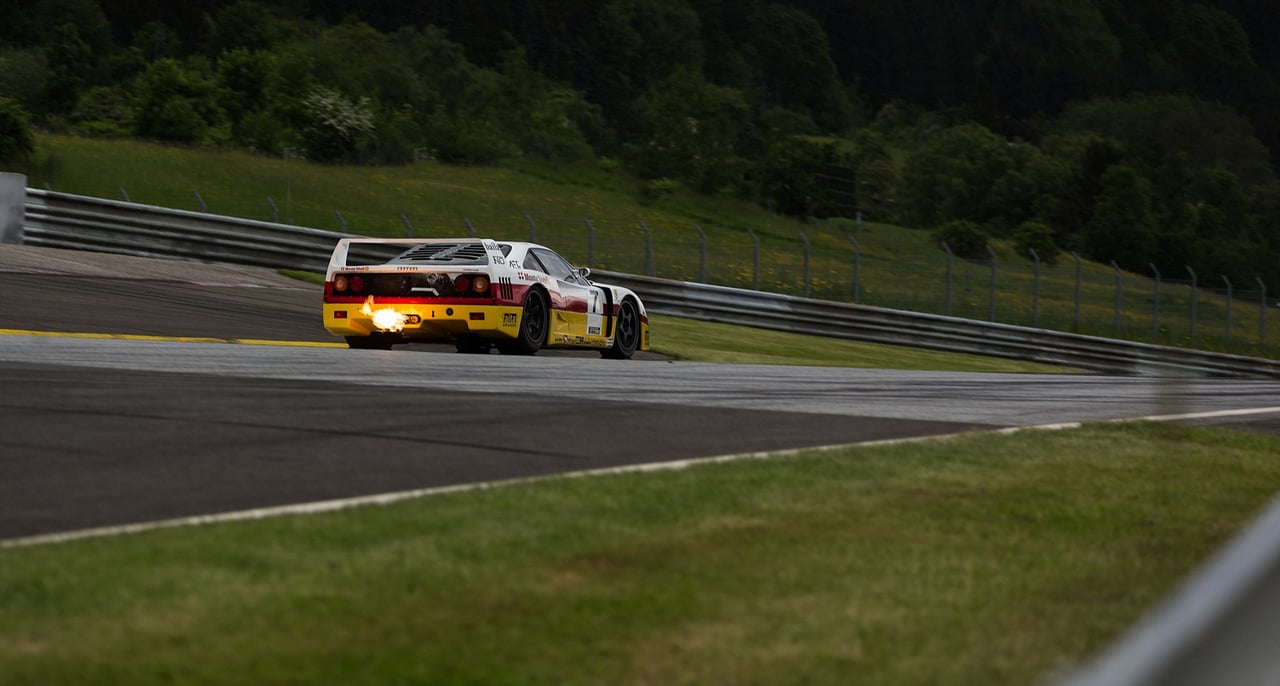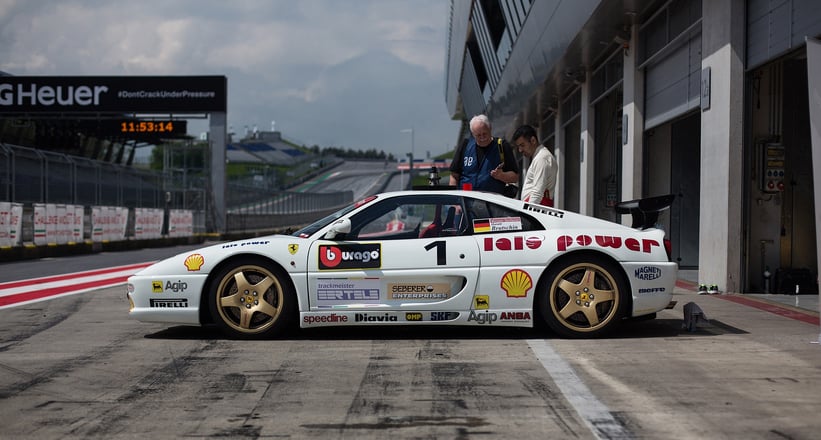 The event also attracted other high-profile characters from the Ferrari world, including Roberto Ragazzi, the winner of the very first Ferrari Challenge series in 1993, and Antonello Coletta, the director of the marque's GT and Corse Clienti departments. The latter joined Ferrari in 1997 as coordinator of the Challenge series and told us GT racing is inherent to the Prancing Horse's DNA. "The history of Ferrari began with gentlemen drivers racing our sports cars, and now we're back and have won five of the last six World GT Manufacturers' Championships," he said. "It's important for us to see our customers and friends continue to use these cars on the track — while we understand why they're often kept in private collections and rarely used, we think it's best if the cars are still driven as intended."
To watch as so many Ferrari race cars attacked the circuit, their drivers getting progressively quicker as the event went on, was a real treat and a feast for the senses unlike any other — we're not sure we'll ever see another 458 GTE, F40 GT/LM, and 550 Maranello GTS howl past us as we stand on the pit wall, their sonorous and soul-stirring soundtracks ricocheting off the grandstands and causing the earth beneath our feet to, quite literally, quake. The family-like atmosphere, lack of crowding, and mutual respect between drivers were also where this event shone. Cottingham actually told us it reminded him of the early days of the Shell Historic Ferrari Challenge.
This time next year?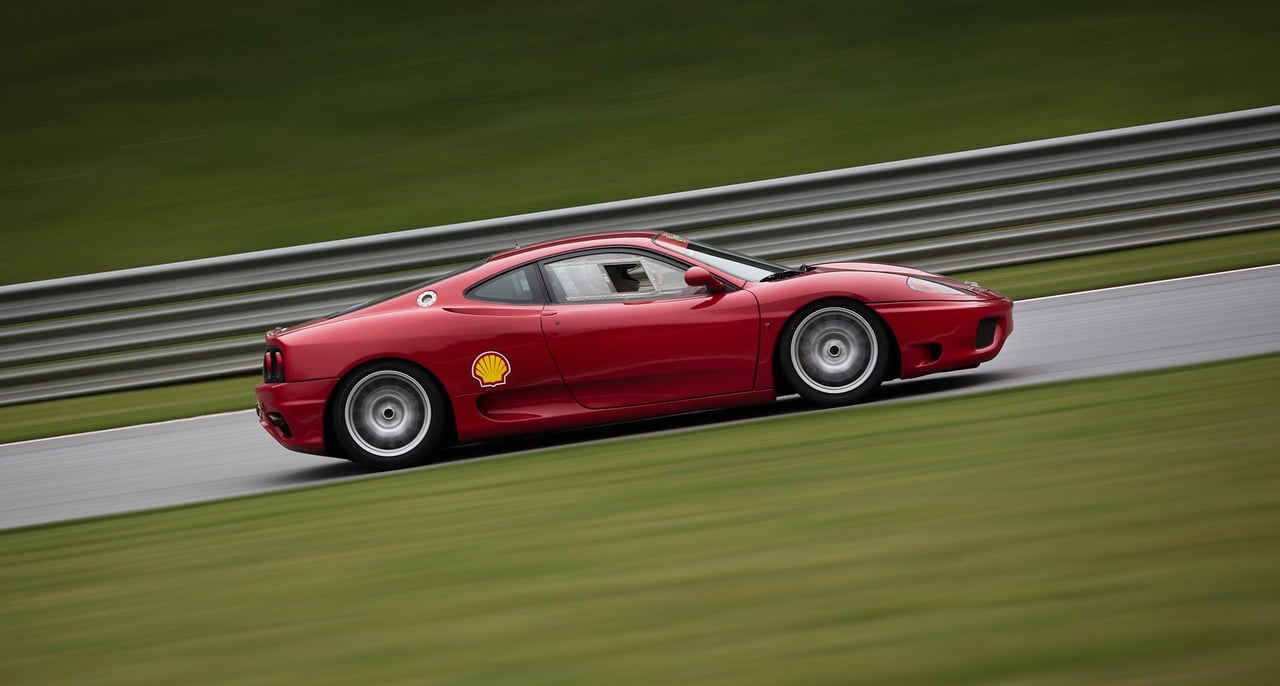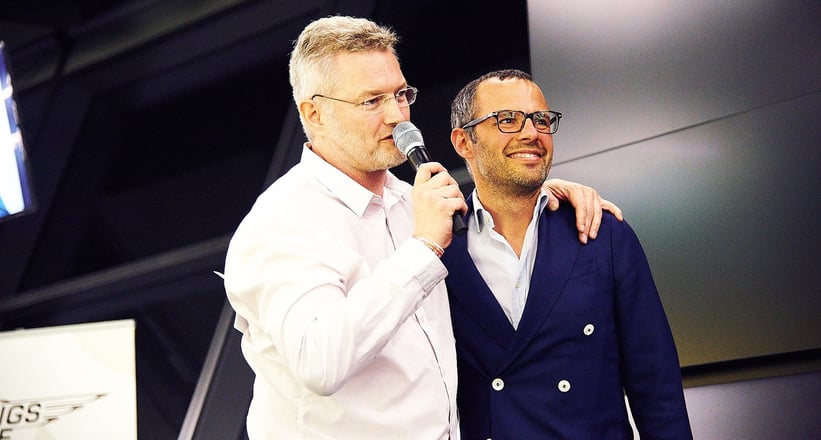 We'll let organiser Heinz Swoboda have the final word, though. "You have to remember, the early Challenge cars are the final road-legal and manual racing cars Ferrari ever built — they deserve to be celebrated because they've got a very bright future ahead, and it's amazing to see so many here. And thanks to Max Girardo, who auctioneered beautifully at our charity auction, we raised 17,000 euros for Wings for Life. Who knows, perhaps I'll do this again next year." For every Ferrari Challenge and GT car owner's sake, we sincerely hope so, Heinz…
Photos: Rosario Liberti for Classic Driver © 2018