Tow your Citroën DS in style – with a Citroën DS
Remember the Bentley Blower towing a Porsche 962 down to Le Mans a few years ago? Well, we think this Tissier transporter based on a Citroën DS and towing a DS cabriolet, takes the transport game to the next level.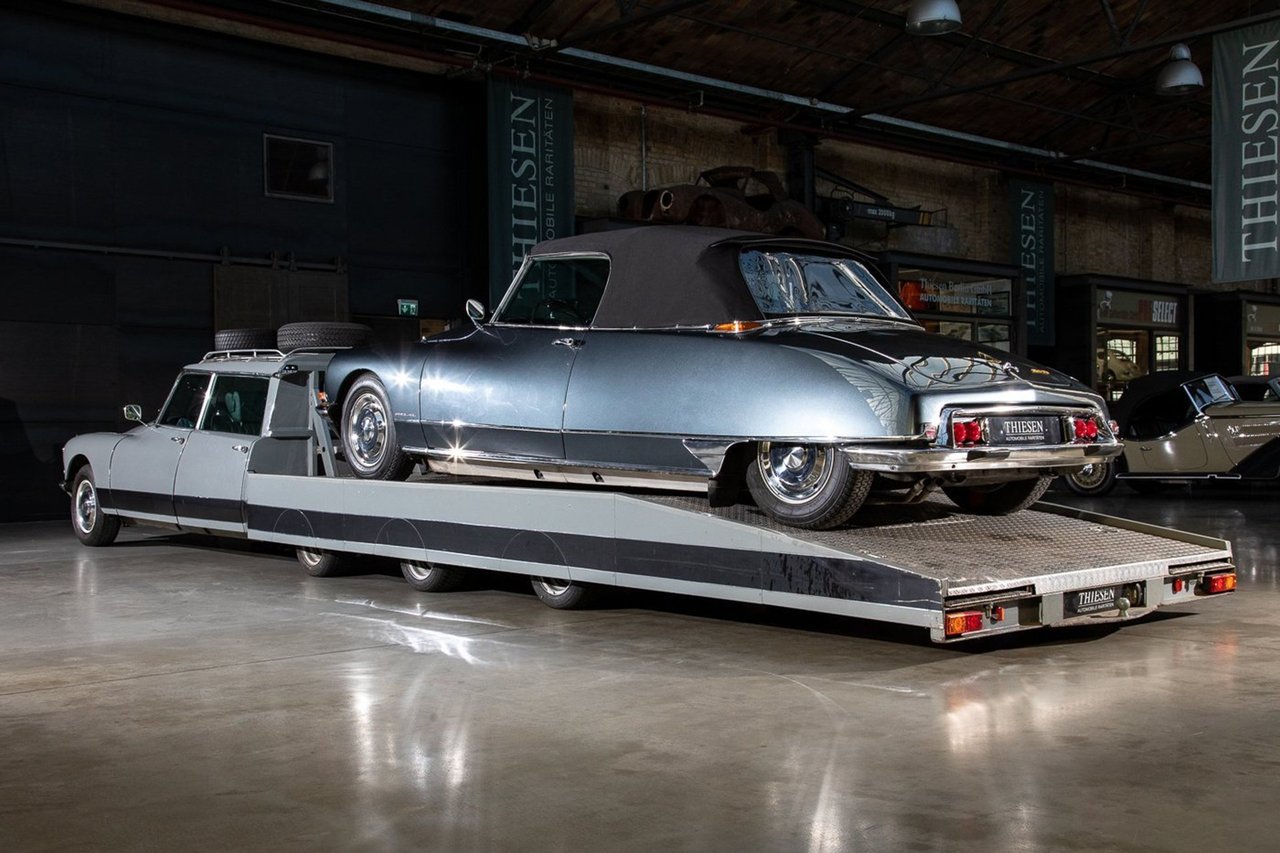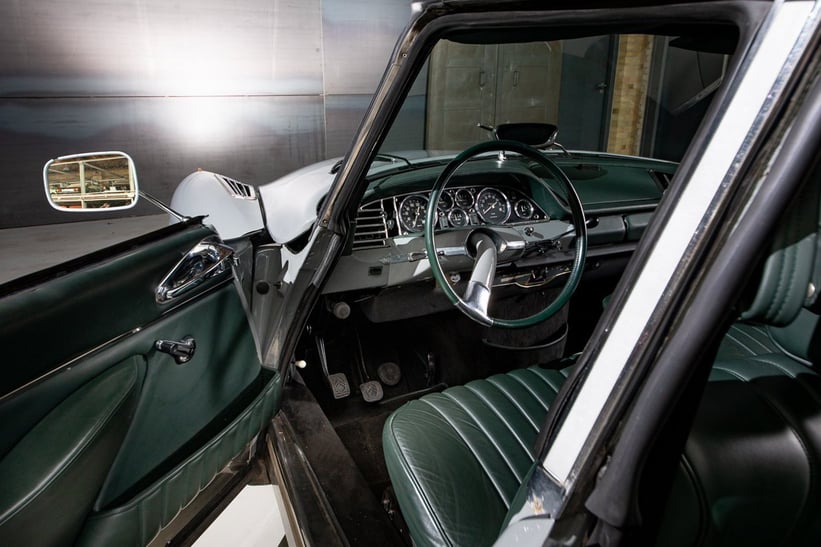 While it might be the hardest vehicle you will ever try to drive up the Stelvio Pass, we think this would make the perfect Classic Driver mobile office, consisting of a Tissier converted Citroën DS transporter with a 1969 DS cabriolet on the back, ready to unload for those sunny trips to the coast for lunch, with friends.
Resplendent in Classic Driver's official colours of green and grey, this was once upon a time, the official Team Classic Driver race transporter. Back then the transporter was used to take a Holman & Moody, Ford Fairline to the races.
If you do beat us to it, what car would you transport on the back of the Tissier around your favourite city? We think a Porsche 962 Schuppan would break the internet parked on the back of 'our' transporter as we drive around Mayfair in London. Or maybe we just stack it up with our favourite Amalgam models to give out as Christmas presents? After all, it is the season to be jolly!
Regardless, this is the ultimate way to transport your pride and joy around in style. Available now with Thiesen Berlin GmbH, if you buy it, let us know so we can have a drive too.