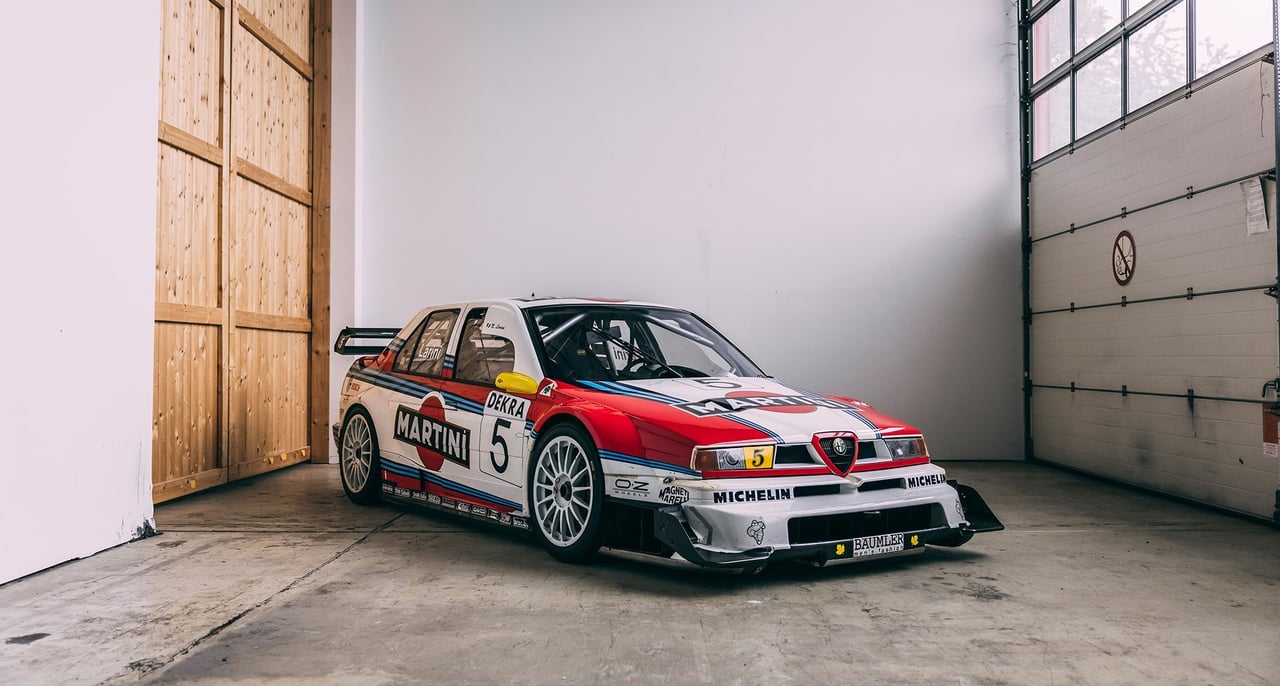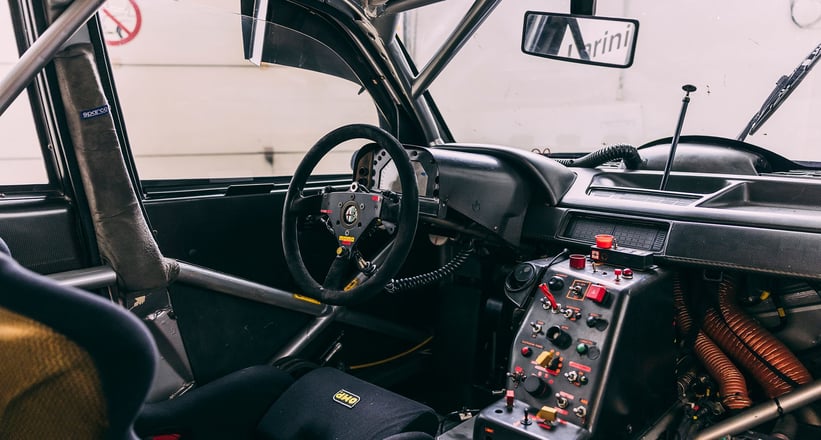 When Alfa Romeo joined the Deutsche Tourenwagen Meisterschaft (DTM) series in 1993 the Italian brand was a welcome addition to the German championship that had grabbed the attention of motorsport fans all over the world. The other popular championship for touring cars was the British Touring Car Championship (BTCC), famed for its incredibly close racing. RM Sotheby's will be auctioning examples of both of these cars in their upcoming sale in Milan on June 15: A 1994 Alfa 155 TS as driven by Gabriele Tarquini to take the 1994 BTCC title. And a 1996 Alfa 155 V6 TI ITC, the final iteration of the successful DTM car.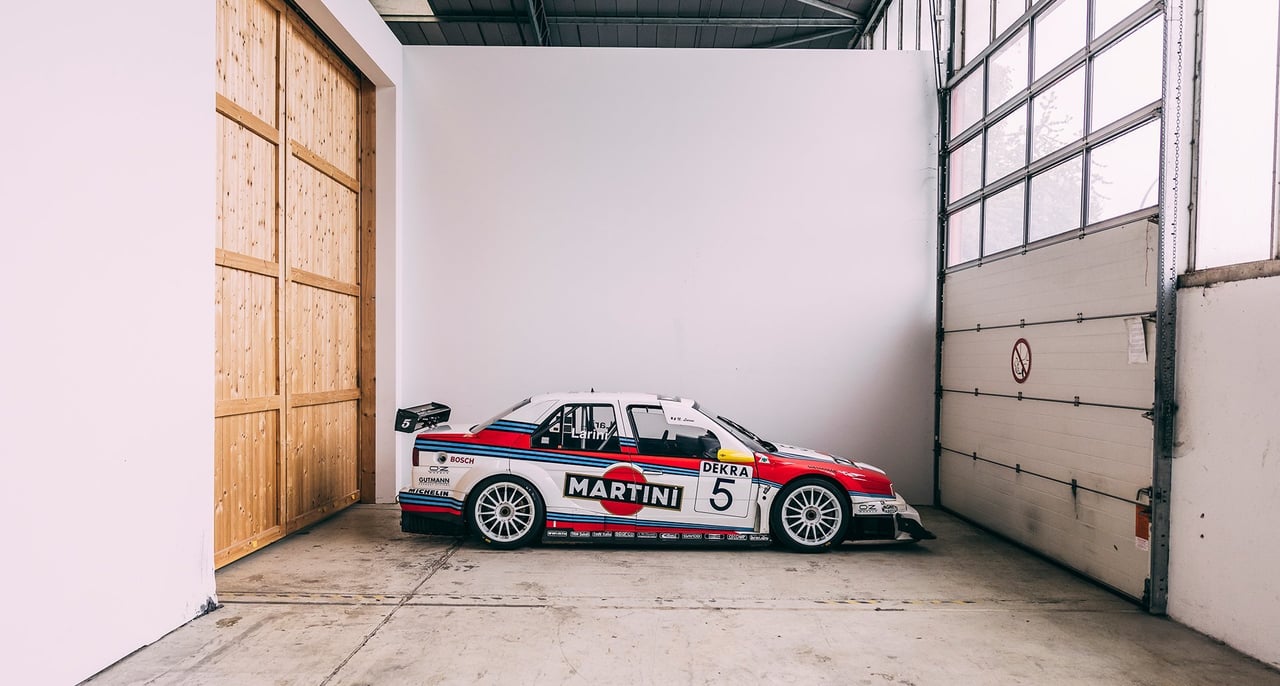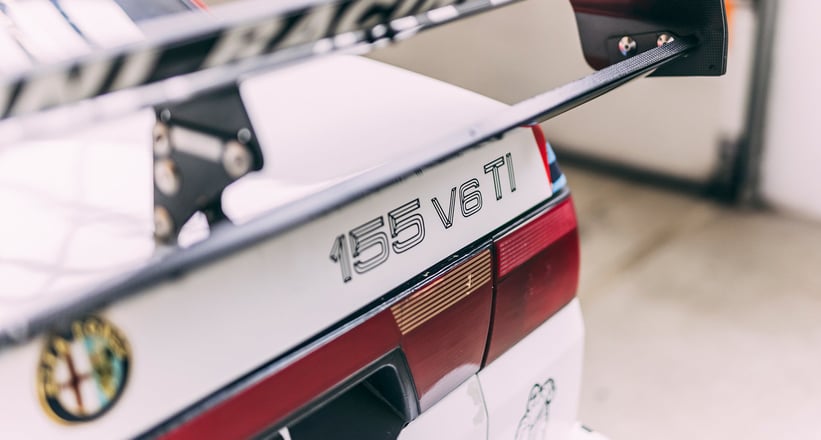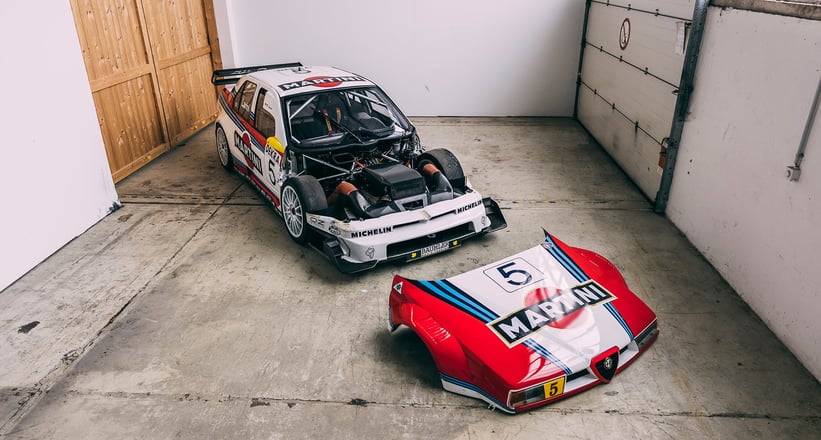 In 1996 the DTM became the International Touring Car Championship (ITC). This Martini liveried 155 V6 TI is the final evolution of the works touring car from Alfa Course. The 2.5-litre V6 engine was rated to 490bhp, capable of revving to 11,900rpm and was coupled to a six-speed, semi-sequential gearbox.
Chassis 005 was driven by Nicola Larini to pole position at Magny-Cours and Mugello, where Larini also took the win. Winning also at Interlagos in Brazil, this car remains the pinnacle of the development of the racing Alfa Romeo 155 and in its original, iconic Martini livery presents as a fantastic historic competition car.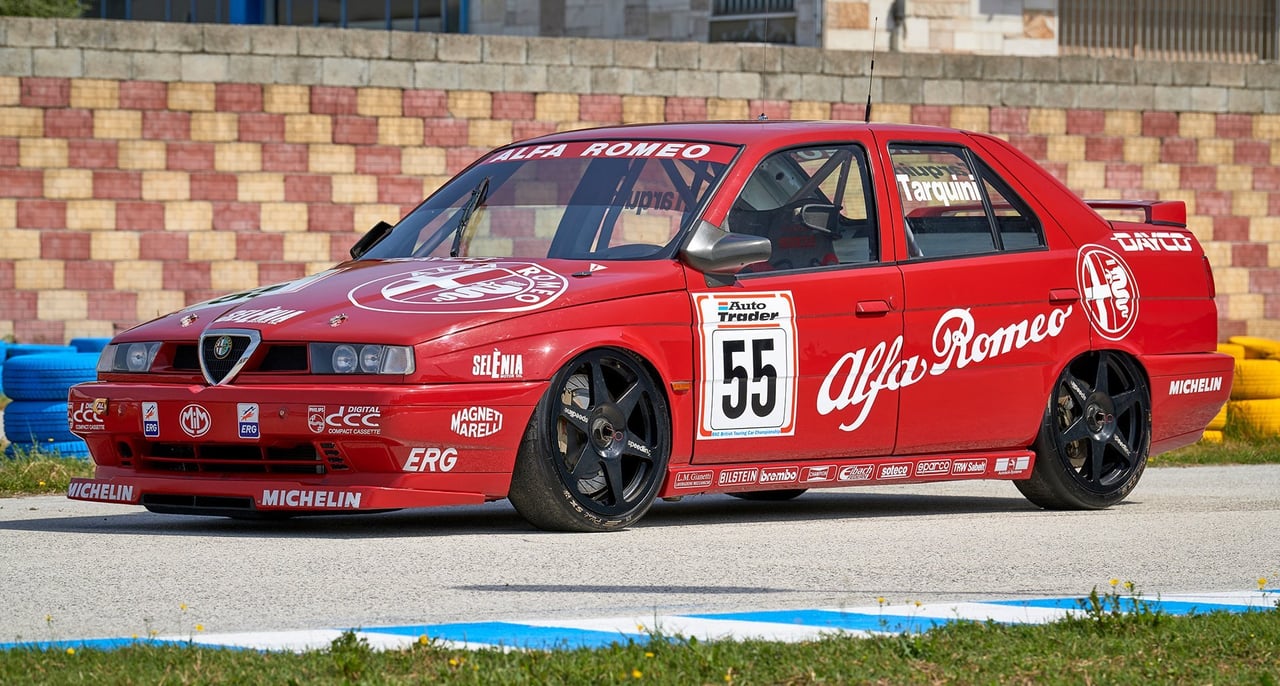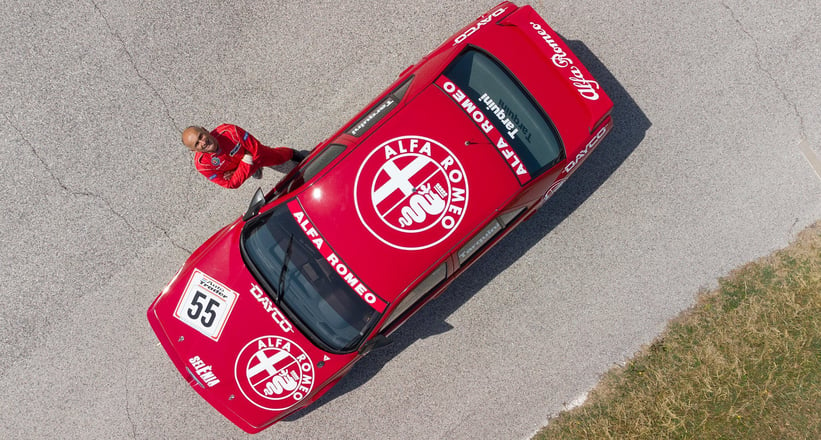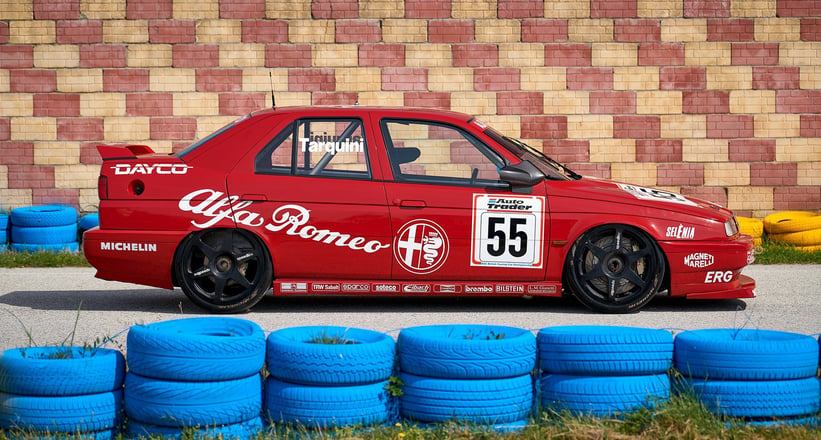 In 1994 Gabriele Tarquini won both the drivers and manufacturers BTCC title for Alfa Romeo. This car was used for rounds 18, 19 and 20 of the season, finishing 2nd and 1st respectively at Silverstone. The lower rear spoiler on this car is a key recognition point for aging this car, as rival constructors had raised an appeal earlier in the season, when Alfa Romeo had entered the car with a higher level rear spoiler.
Which Alfa Romeo 155 touring legend would you pick?