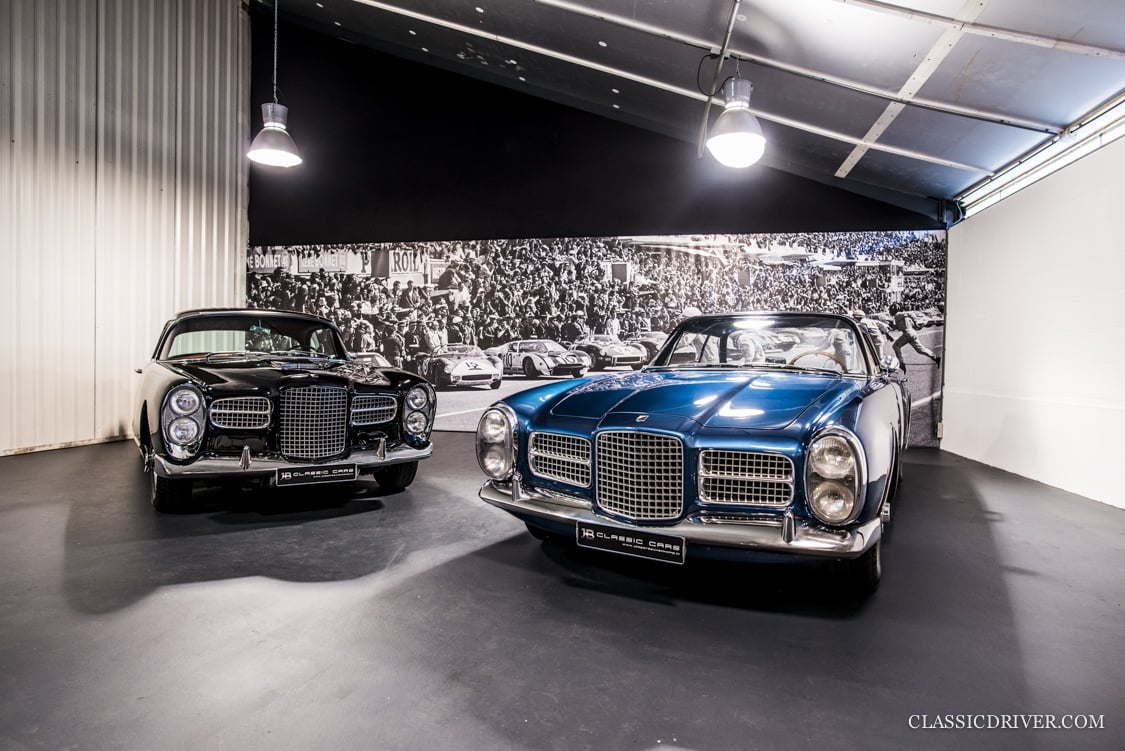 Netherlands-based Jasper Beukenkamp is the founder of JB Classic Cars, a dealer and restoration company specialising in the most glamorous of French luxury cars — Facel Vegas. Having established the company when he was just 20 years old, Jasper has since forged a reputation as the authority for Facel Vegas, and looking at the craftsmanship that goes into each of his restorations — be it a total overhaul or a preservation project — it's easy to see why. We caught up with him to find out where this curious passion stems from and why these automotive favourites of 'the few who want the finest' are so sought after today.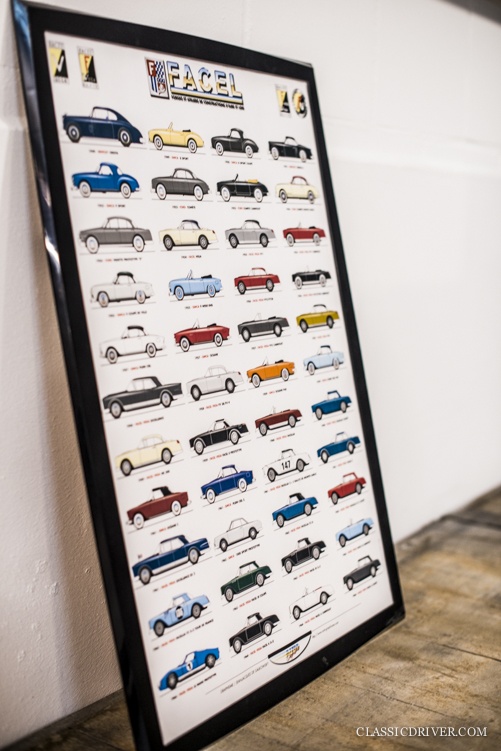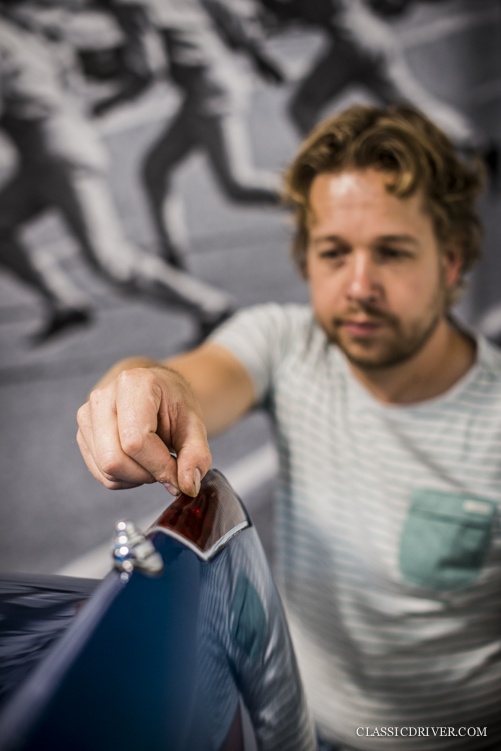 What are your earliest automotive memories?
When I was 15 years old, a relative had a beautifully restored Triumph GT6 MK2 in British Racing Green, and he took me for a ride.
How did your interest in cars develop from there?
My passion for cars actually came later — my first interest was in mopeds. I used to repair them in my parents' barn for friends and people in the neighbourhood. But my dream of studying motorbikes collapsed when I discovered there were no good schools in the area to do it. Instead, I studied to become a car mechanic, during which time I helped someone restore a Triumph TR3A. I really loved working on that car and became more interested in classic cars as a result. After working hard at school, I managed to get an internship at a local classic car restoration shop, where I tried to learn about all the facets of restoration. Sheet metal work, in particular, drew my attention, so I bought a Triumph GT6 in really poor condition and taught myself how to repair the bodywork.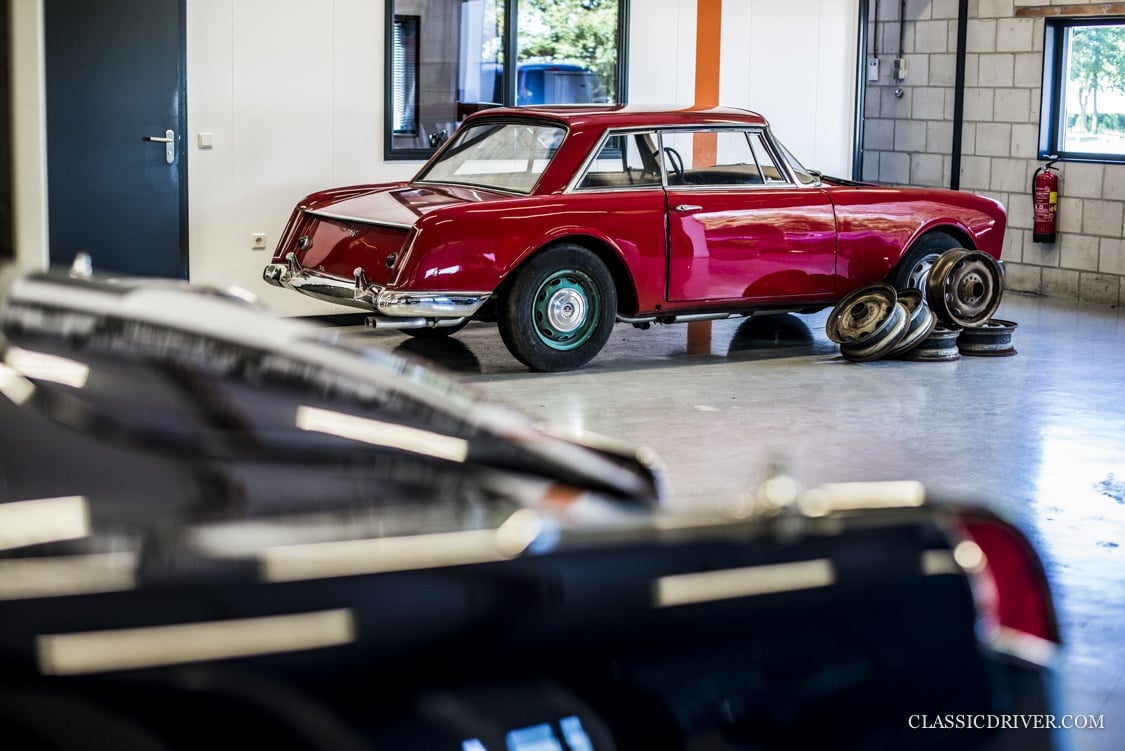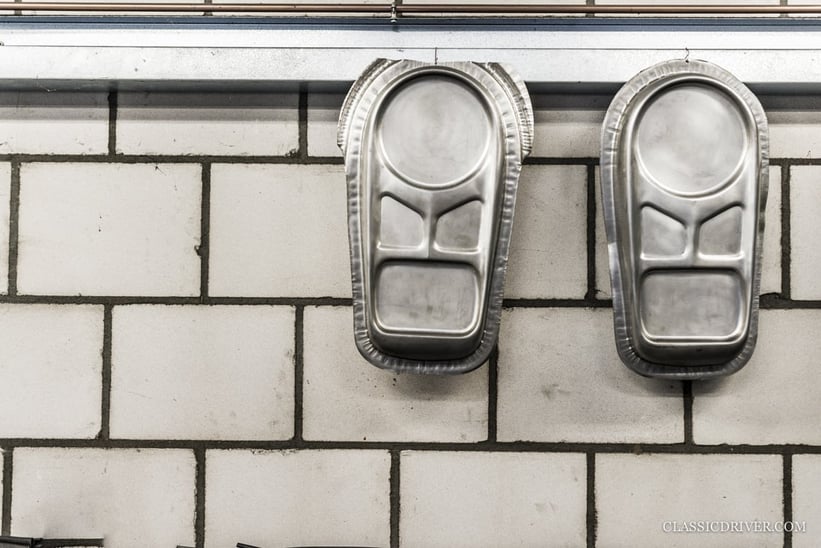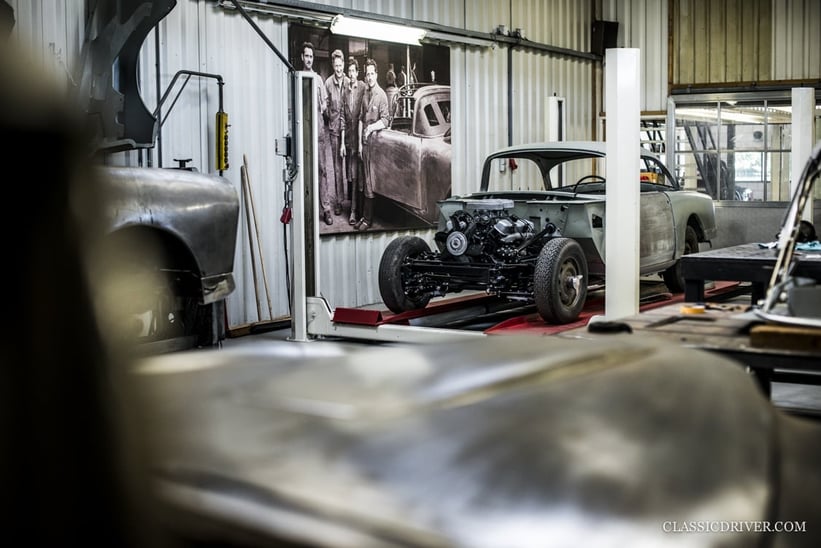 Did you have a professional career before starting your own company?
I started my company at the age of 20, so I never really had a 'normal' job. Besides school, on Saturdays and during my holidays, I worked as a gardener to fund the restoration of my Triumph.
What prompted you to establish your own company?
In December 2001, during the final year of my studies, I met an Apache helicopter simulator instructor who, on the side, restored and sold parts for Triumph TR models. The business was becoming too much to handle on his own, so he was looking for a partner. I had to choose between finishing my studies or quitting, and I chose the latter. After he approached me, I wasn't particularly motivated at school anyway, so it was the best solution. In July 2002, it became official.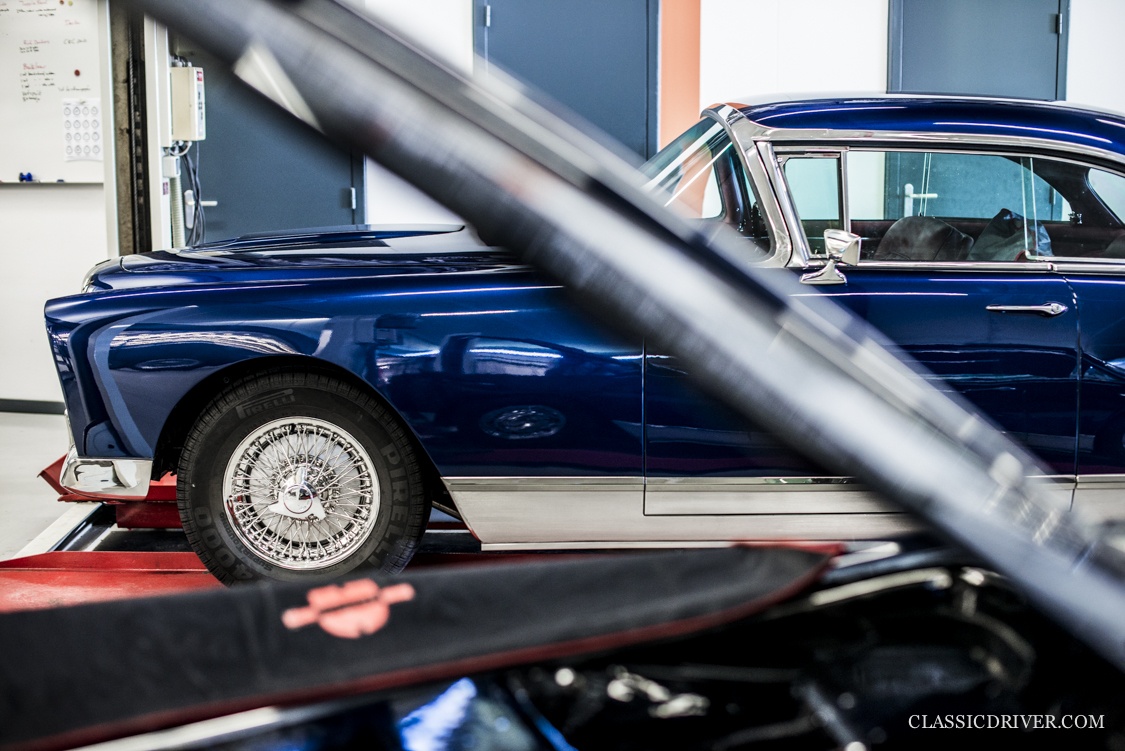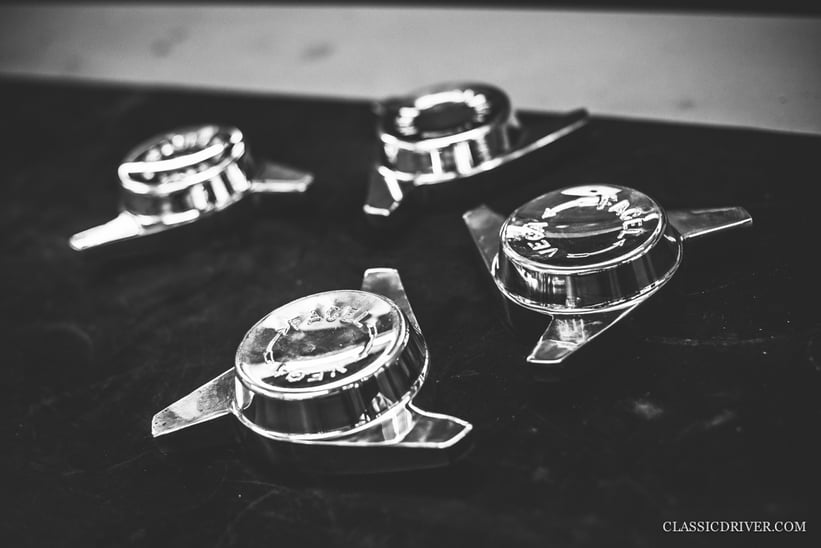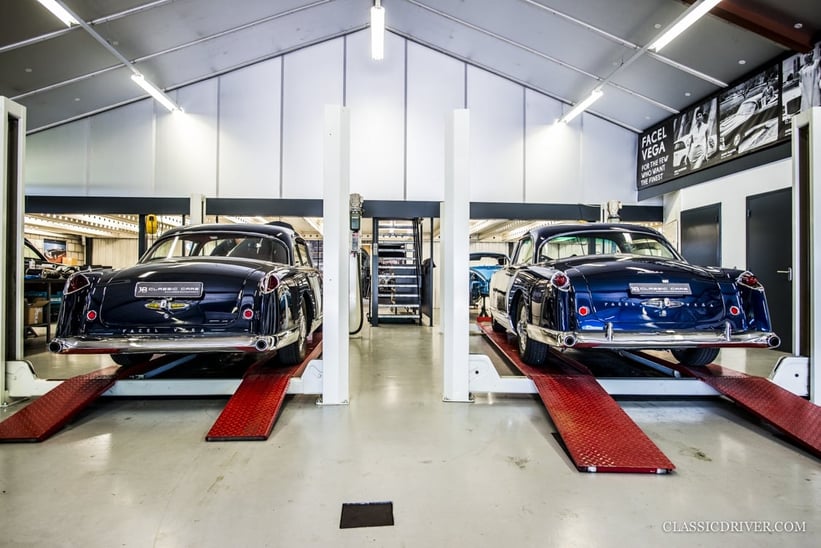 Has the business always specialised in Facels?
No, we started with Triumph TR models and, later, Austin-Healeys, Jaguars, and MGs. I was also working with a customer who had a huge collection of American cars from the 1950s and '60s. In 2006, he bought a Facel Vega HK500 and we did some minor repairs on the car. He was closely connected with a Facel Vega specialist in Holland, who ended up asking me if I could assist him. Because of his old age, he was looking for a successor to his company, so we decided to collaborate. In 2012, we went our separate ways.
What do you find so alluring about this exotic brand?
When I started working on the Facel Vega in 2006, I began to read about the brand. I found the history and the vision and devotion of its founder, Mr Jean Daninos, so intriguing. My collaboration with the marque specialist only grew that interest, and it's a passion that's never left me.
How did you acquire the knowledge to start restoring such specific cars?
Simply by experience, self-study, and trial and error.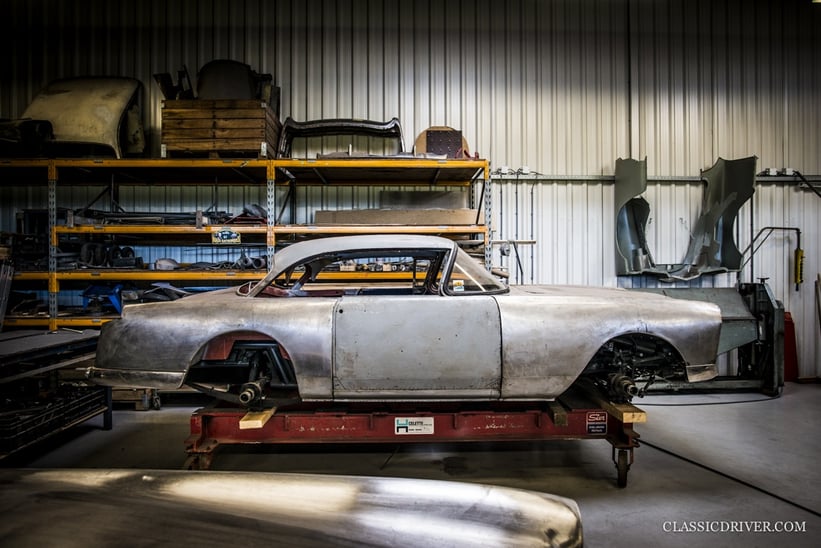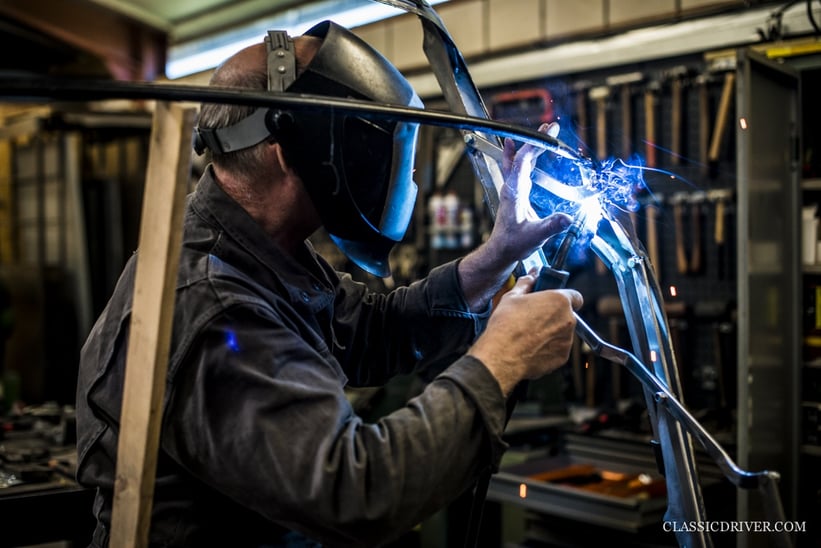 What work do you carry out in your workshop?
In addition to regular maintenance, assembly, and electronics, we specialise in sheet metal work. From minor damage to full reconstruction of a car's bodywork, we have all the knowledge and skills to carry out the work in-house. Sheet metal is the basis of every high-quality restoration, so that's why we choose to do it here. We entrust the paint and upholstery to experienced specialists, with whom we work closely to ensure the best results. While the machine work is outsourced, we assemble the engines to our high standards.
Do you prefer to restore a car to 'as new' condition, or do you try to preserve its originality where possible?
Wherever possible, we try to preserve as much of the original car as we can. That's why we tend to completely restore the 'rusty' cars and preserve the more original ones. Of course, everything is done after consultation with the customer — we try to find out his or her ideas and expectations. We can also add certain modifications, such as an automatic gearbox with a 'parking' position, which the original cars didn't have, or upgraded disc brakes. These are all carried out with the aim of increasing usability and safety, and they must always be reversible.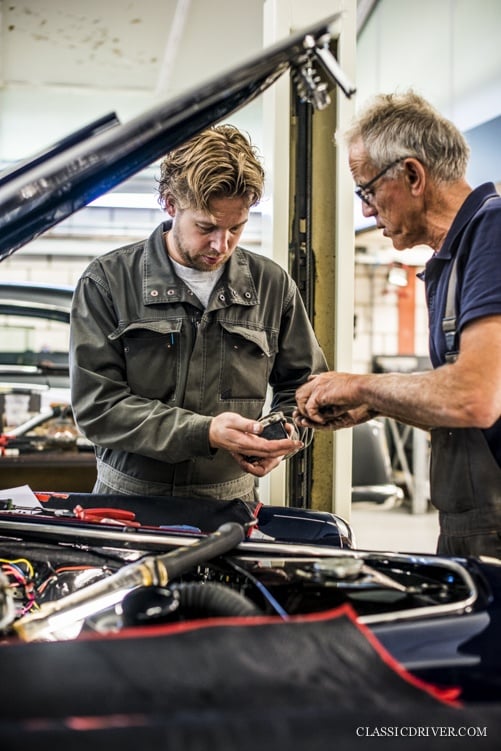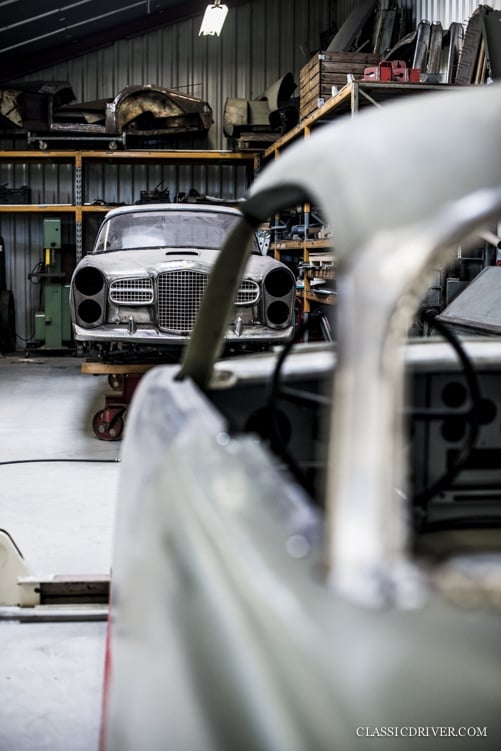 What are the biggest challenges you face when restoring Facels?
The biggest issue is whether a car is complete or not. Some parts, such as the stainless-steel trim and mouldings, are extremely difficult to source and buy. In total, 2,897 Facel Vegas were built in the 10 years the company existed. Of those, just 1,183 were the big V8 models, which we work on the most. Thus, second-hand parts are incredibly hard to find. Another difficulty is the sheet metal work. These cars didn't have the best rust protection, and the bumpers and mouldings need a lot of work to ensure they fit properly. The beautiful interiors, with all their intricate details, also require lots of craftsmanship. Nevertheless, these challenges make it possible to show our skills and dedication.
What differentiates you from other restoration workshops?
We try to distinguish ourselves by accomplishing as close to perfection as we can with a small team of skilled professionals — that's why Facel Vega's slogan, 'For the few who want the finest', suits our company so well. You'll find a variety of cars in our workshop and showroom, such as Jensens, Austin-Healeys, Bentleys, Porsches, Mercedes-Benzes, Buicks, and Cadillacs.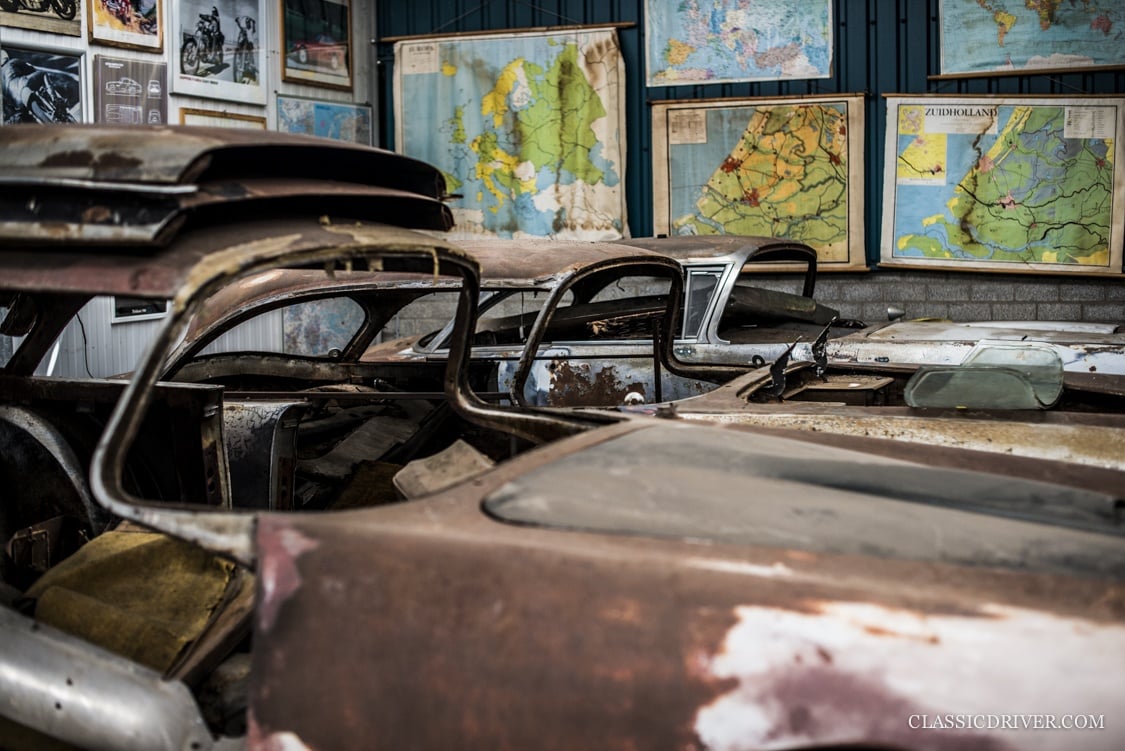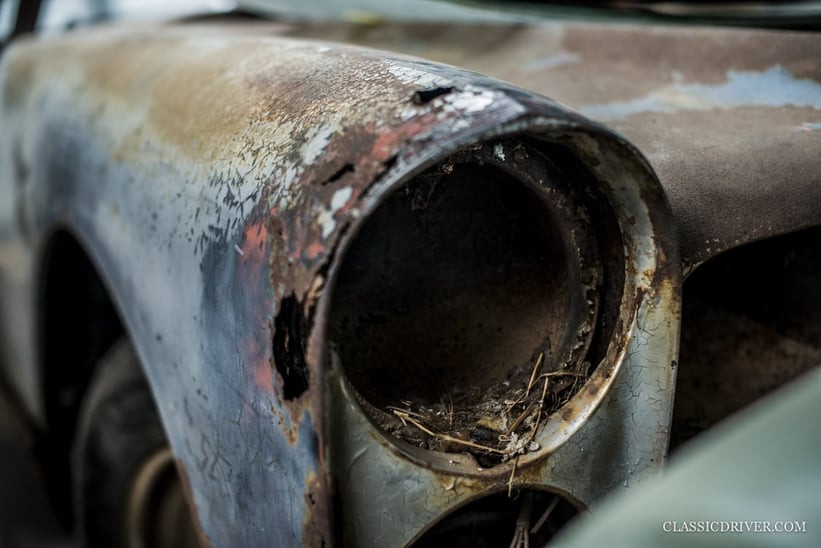 What can a customer expect if he or she chooses you to restore a Facel?
A company that boasts all the knowledge and skills to restore the car to perfection. We also involve the customer in every step of the project, by sending regular reports comprised of photos and explanations of the work that's been carried out.
The Amicale Facel Vega in France is very popular, with archives and a lot of knowledge surrounding it. Do you have a good relationship with the club?
We have good contacts at the Amicale Facel Vega club, and it has a great archive, which includes original build sheets and factory photographs. The Facel Vega book Le Grand Tourisme, which was co-published by some enthusiastic members of the Amicale Facel Vega, is a good example of the knowledge and information in the club.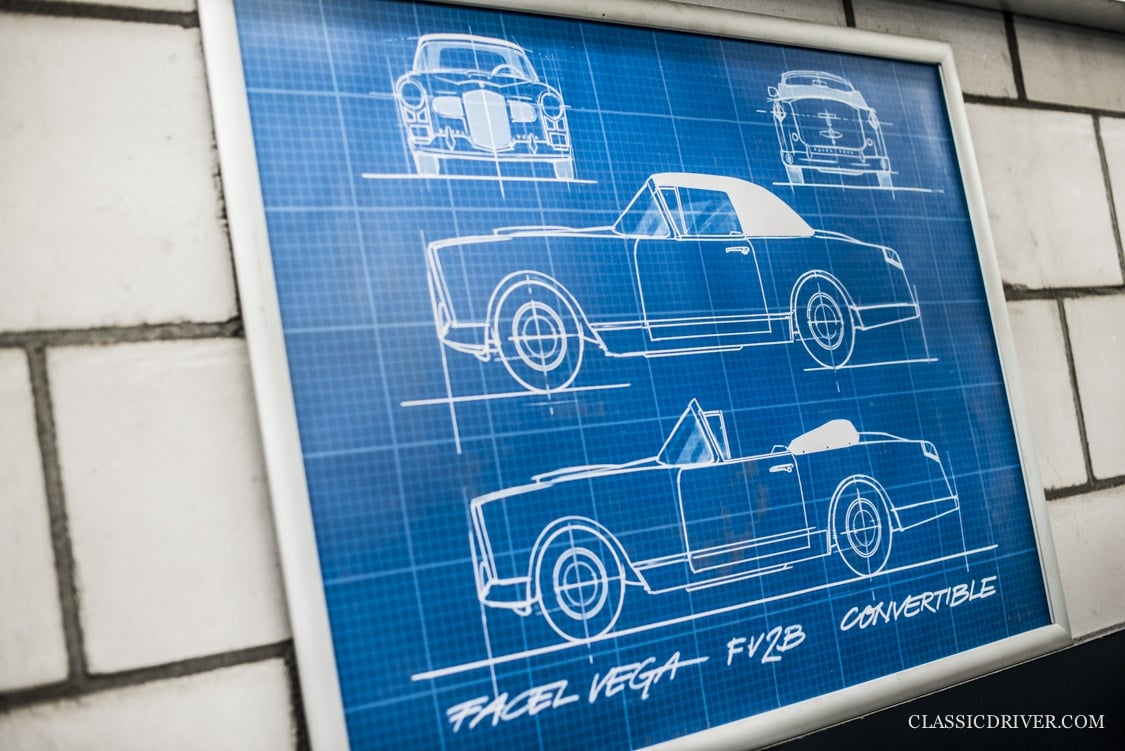 You're currently working on a very special project — a Facel Vega FV2B Convertible 'Replica'. Playing devil's advocate, don't you think it's a shame to 'destroy' an original car to build this?
It's a little more complicated than that. Facel Vega only produced 11 convertibles with the V8 engine — seven FV1s, three FV2Bs, and one FV3. In 2012, I had the privilege of inspecting an original FV2B convertible in the UK for a client who wanted to buy one. This particular example was in fantastic condition, having been formerly owned by Mr Daninos himself. Alas, we couldn't agree on a deal, but I kept thinking about that car, because, like so many others, I'd never seen one in the metal. So, the idea came about to build one ourselves. As a restoration company, it was a good opportunity to showcase our skills by developing a car and allowing more people to see it.
Shortly afterwards, we got our hands on a very original and matching-numbers Facel Vega FV2B. The original idea was to do the project ourselves, but it soon became clear that more people were interested in getting involved. As a result, we built the car on behalf of a client, and the most difficult task was to build the convertible frame just like the original, with no measurements and just a few photos for reference. It took a huge amount of time to make it work perfectly, but we managed it. Currently, the car is being upholstered and is very nearly ready to be shown. The result is, in our opinion, mind-blowing. And the only thing that isn't original on the car is the roof. Everything else, from the front grille to the dashboard, was restored to perfection and carries the original production number.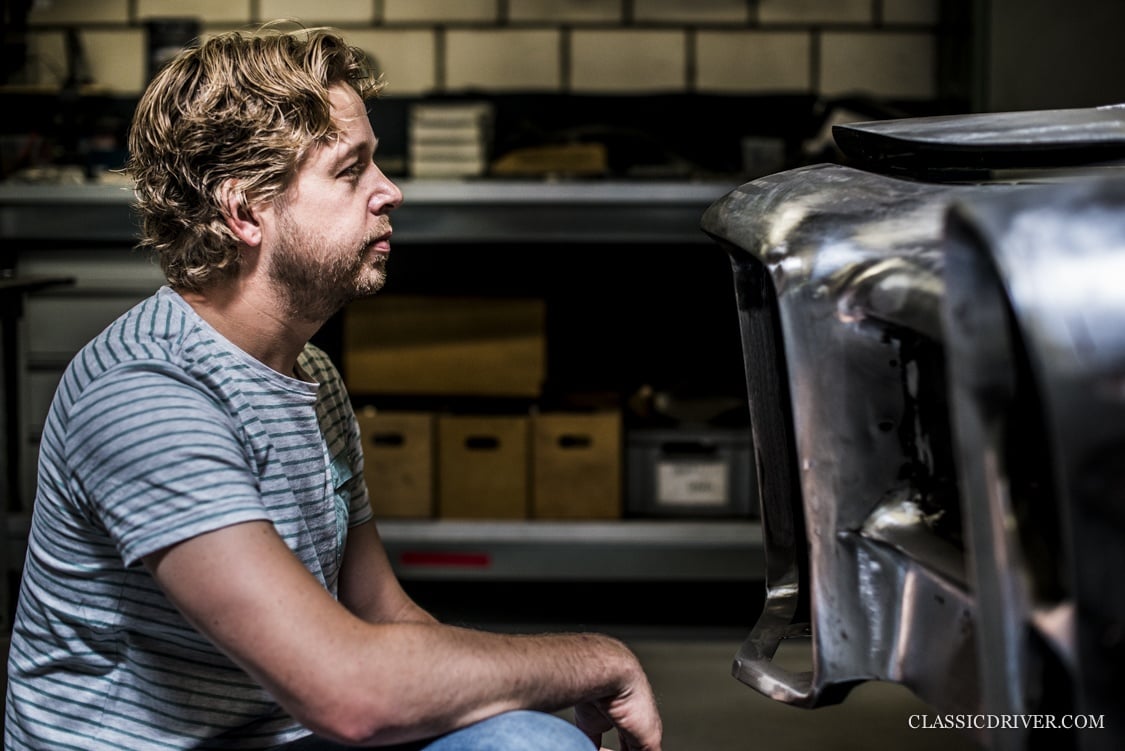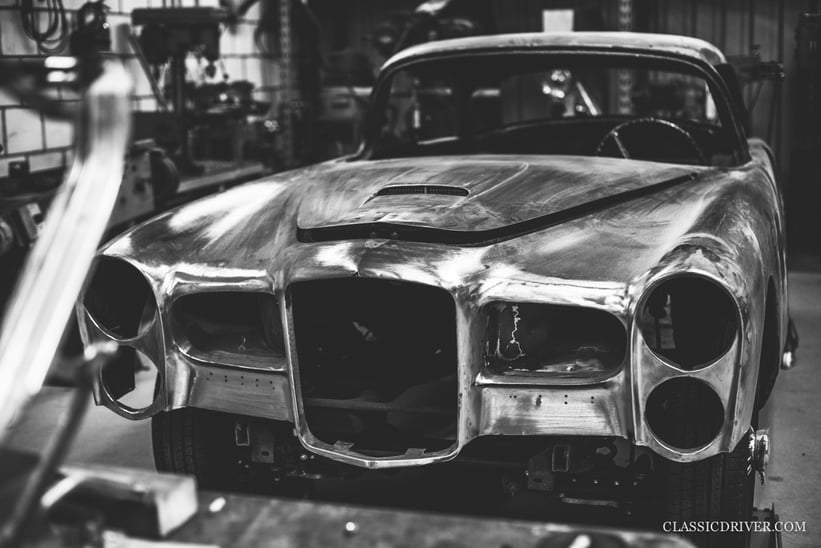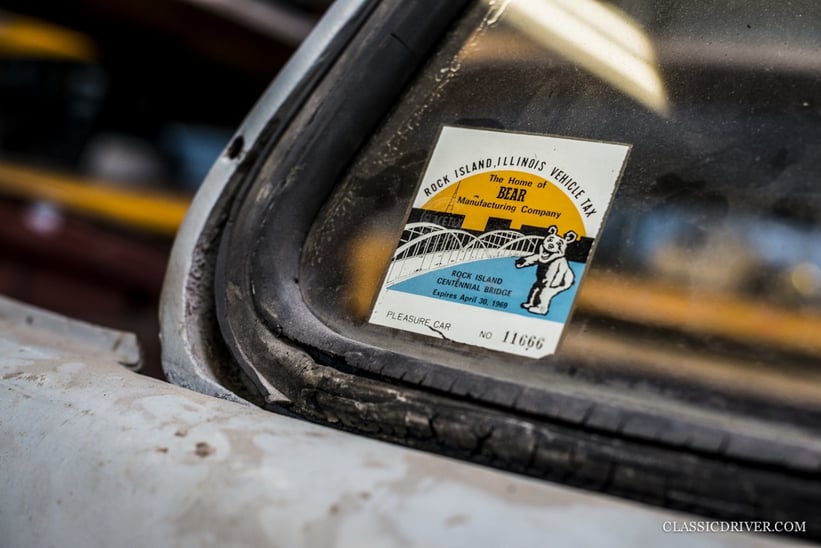 Among the Facel model range, which are your favourites and why?
I prefer the earlier FV models. As with most brands, I think that the earlier models of a range are the most interesting, because they're the purest — think of early E-types, Austin-Healey 100s, and the like.
Is there a particular car you'd love to have at the workshop?
I'd love to have the Facel Vega Le Mans Prototype in our workshop, but due to the company's financial woes in 1964/5, the car was never completed. It was 80% complete, but there's nothing left now, save for some drawings. Maybe one day we could build one.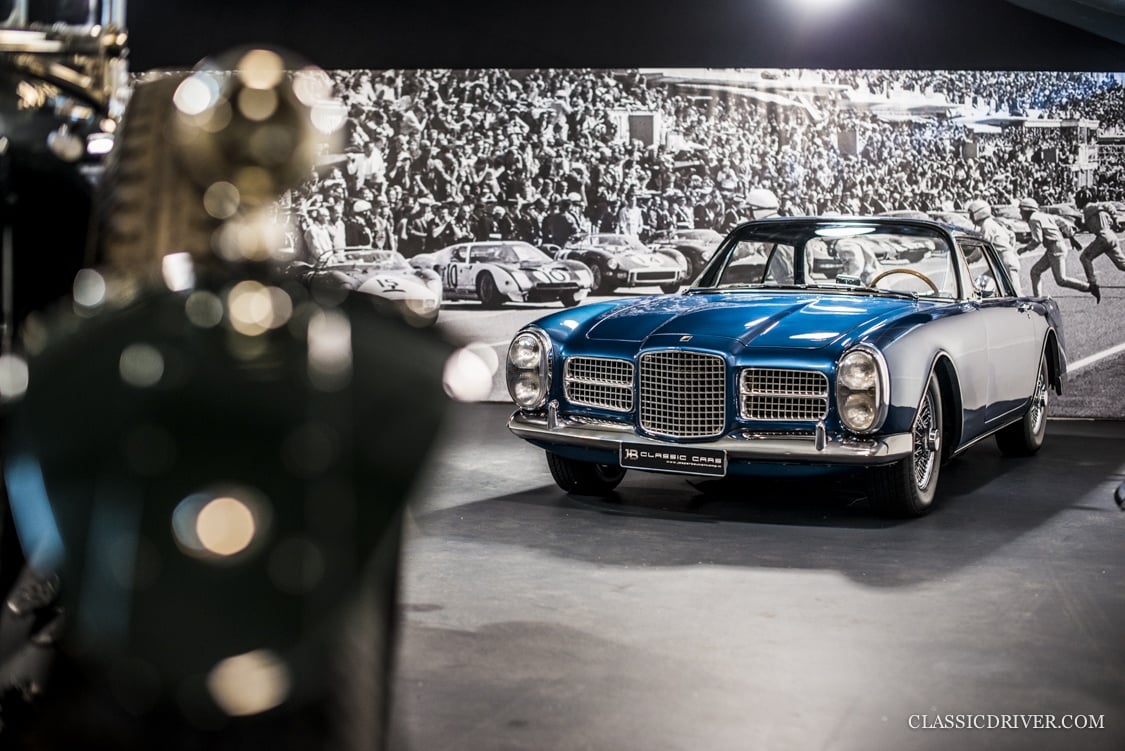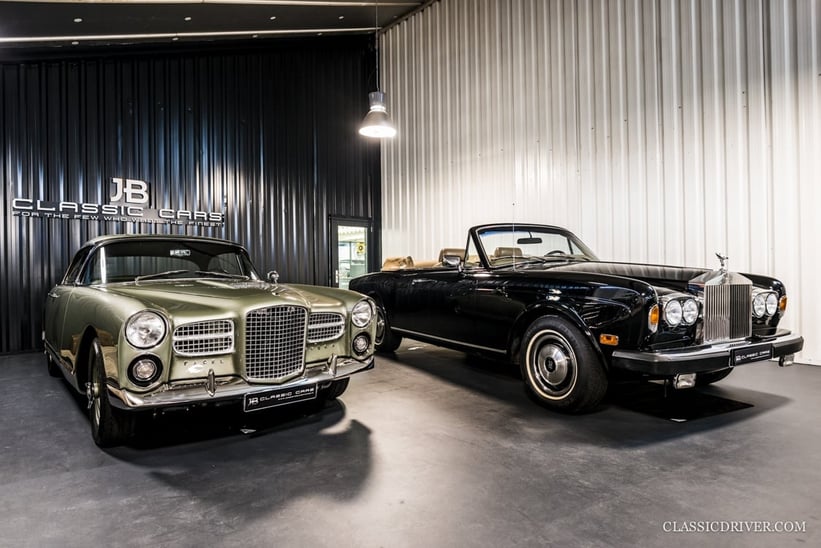 Each Facel Vega is special and unique — do you have any interesting stories or anecdotes about one car in particular that you've worked on?
The ex-Ava Gardner Facel Vega HK500 has an interesting story. I found some pictures of a solid and complete-looking HK500 for sale in France on an internet forum, so I drove straight there to inspect it. It turned out that it had been last registered in the USA with its engine number — this was quite common, because few people know how to locate the chassis number. After checking both were correct, I closed a deal and bought the car. Later, once I'd returned home, I did some research and found out that it was one of three Facel Vegas owned by Ava Gardner. Because only the engine number had been known to the public, nobody realised its history.
Do you drive a Facel Vega at the weekend?
Occasionally we participate in events and rallies. Our last big trip with a Facel Vega was the marque's 60th-anniversary event at Reims.
Regardless of budget, what would be your dream car?
It's almost impossible for me to choose just one! But I do have a small list: Dodge Storm Z-250, Talbot-Lago Type 150 CS, Jaguar E-type Series 1, Ferrari 456, Bugatti EB110, and a Ferrari 250 GT Europa.
Photos: Rémi Dargegen for Classic Driver © 2017