Taking 'The Long Walk' with the Land Rover Defender
Entering its final year of production in 2015, the current Land Rover Defender – a true British icon and go-anywhere vehicle – is, to many, an object far more than the sum of its parts. Classic Driver visits Royal Windsor for one last drive…
Double-de-clutching as we pull away from the Guards Polo Club, located in Windsor Great Park, the speed limit on the private Tarmac roads is set at just 38mph. Slow by modern standards, the 38mph limit matches the speed of a galloping horse; it's also an ideal rate of knots at which to enjoy the charms of an early Series I 1949 Land Rover.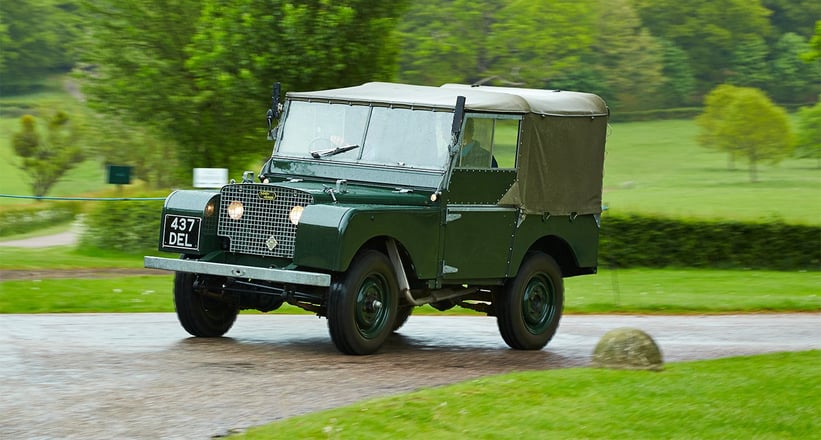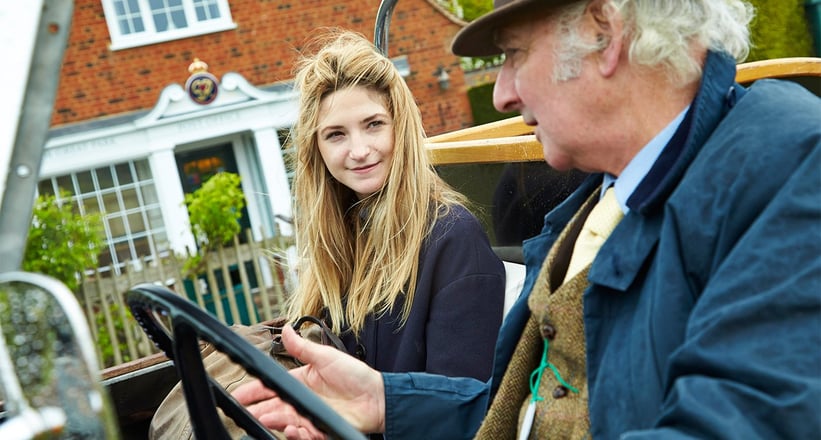 Stopping for one of many driver changes adjacent to the huge bronze statue of George III at one end of Windsor's most famous tree-lined avenue, known as 'The Long Walk', we hop out of the Series I and straight into the original Land Rover's chief designer, Maurice S. B. Wilks' personal vehicle, a recently restored 1965 Series IIA 'GXC 639C'. Few individuals bar members of the British Police and Her Majesty the Queen – a Land Rover owner herself – are permitted to drive on this hallowed stretch of road. There's even a sign that states, 'Strictly No Cycling'.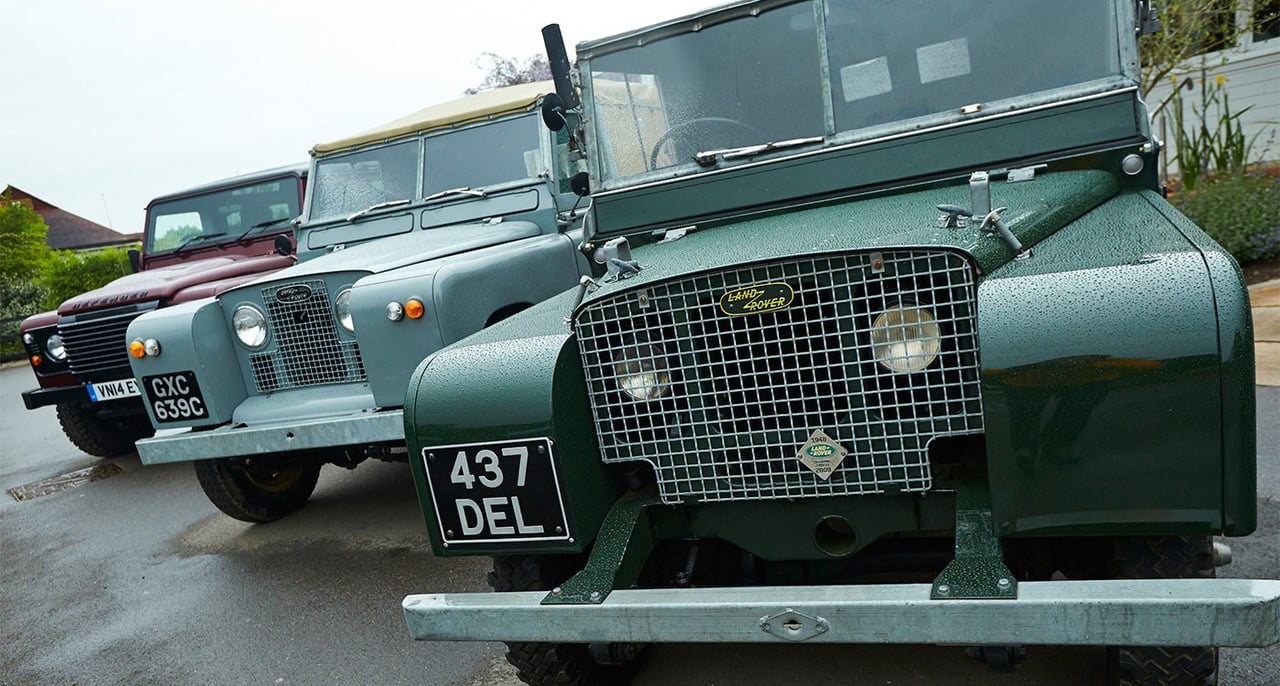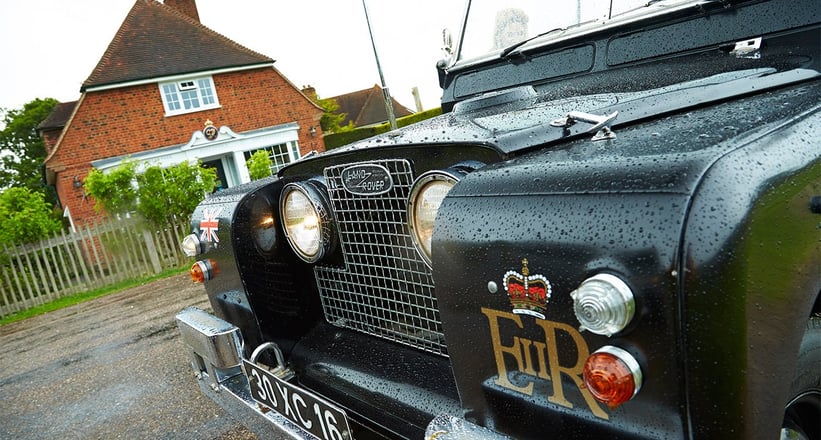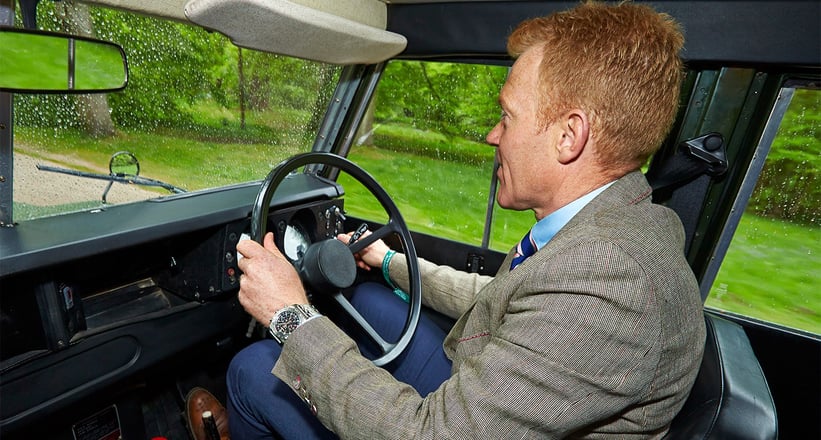 Feeling rather privileged, a convoy of Land Rovers (including a rare military-spec ceremonial parade vehicle) joins us as we trundle along The Long Walk, marking 66 years of continuous production in a very stately fashion.
Despite not venturing far from Tarmac roads during our short drive, arriving at the Royal Windsor Horse Show highlights what Land Rover has achieved with the Defender: rarely has a car so humble gained acceptance not only from farmers, emergency services and the military, but also from gentry and royalty.
Photos: Land Rover