Secrets of the Ferrari museum
Where are all the classics, race cars and prototypes kept when not on display in the Ferrari museum? During a recent visit to the hallowed premises in Maranello, we discovered perhaps the most valuable garage in Italy.
Okay, so it might not be the best-kept secret – the cars are, in fact, publicly accessible in one of the halls of the Ferrari factory grounds in Maranello. But if you've visited the factory recently and not taken a detour through the hall where they are stored, you might well have missed these particular treasures. Take, for example, the 225mph precursor to the F40, the 288 GTO Evoluzione (one of just five built).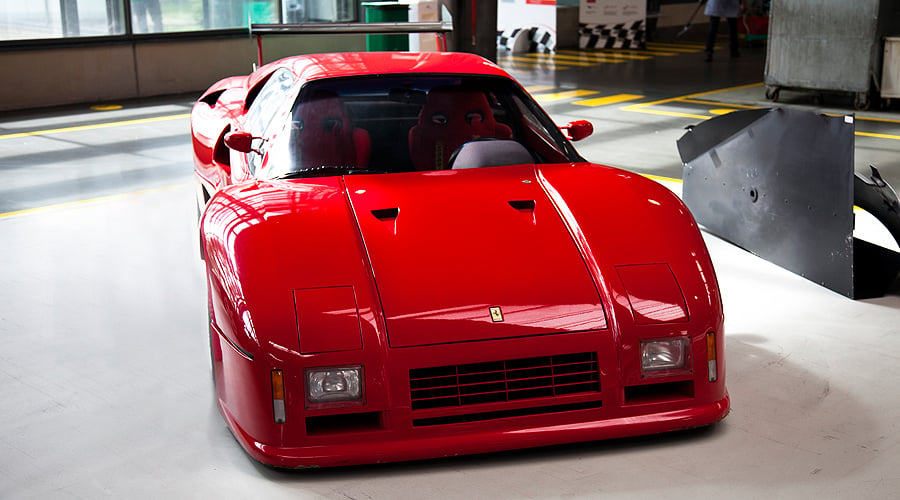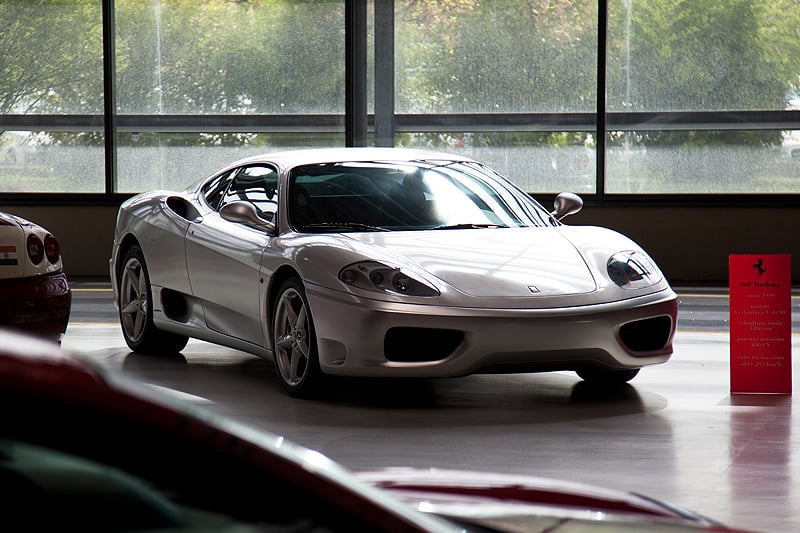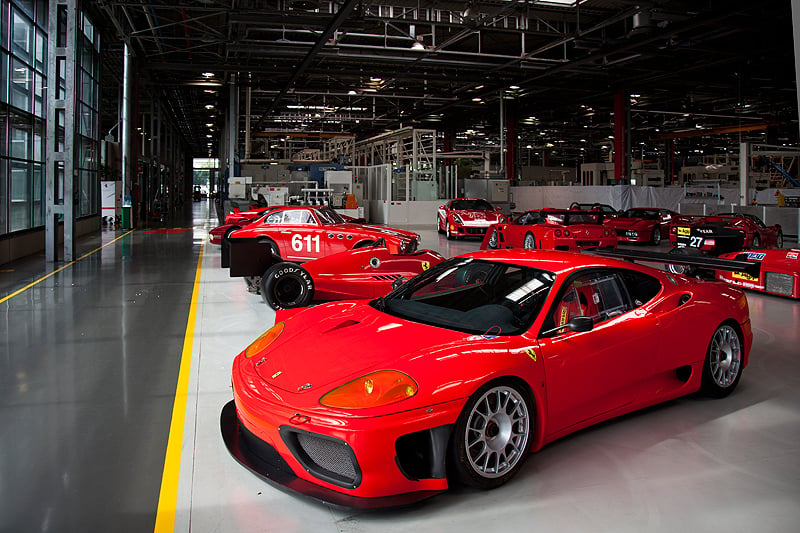 Alongside the special 288 GTO is a later member of the same lineage: the F50. Other contemporary cars of note include an early prototype of the 360 Modena and the 550 Barchetta – the latter patiently waiting to enter the classic car hall of fame. Also on display is the 612 Scaglietti of 2005 which completed a 15,000-mile tour of China. And one would predict that it won't be the last Prancing Horse to complete an epic Oriental journey, given the country's growing importance in the luxury car market.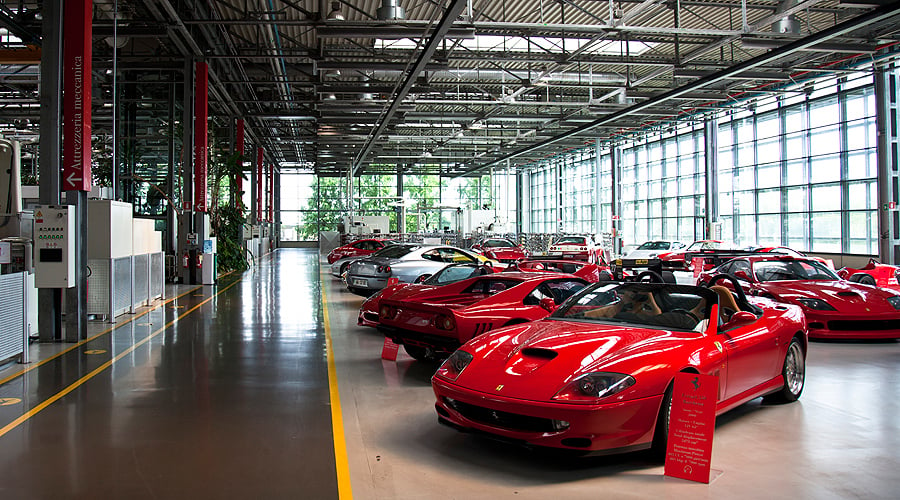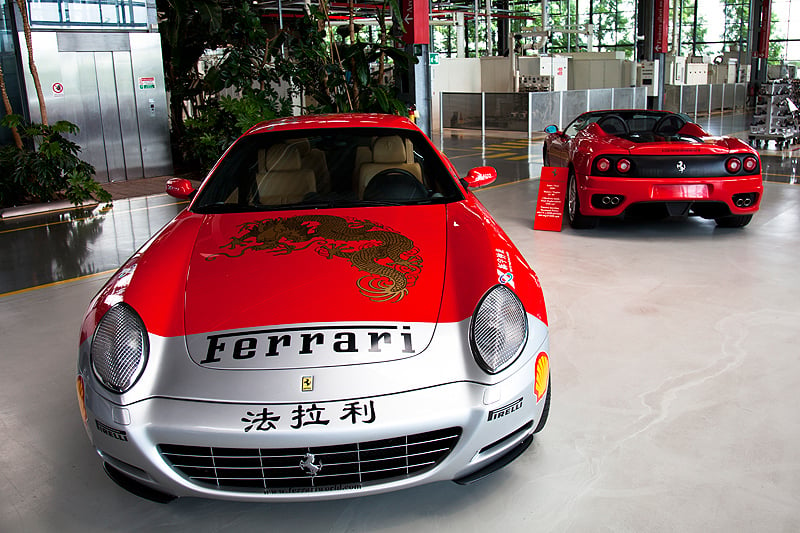 The 'Golden Era' is represented by a Ferrari 250 S Vignale, the very example which Giovanni Bracco and Alfonso Rolfo famously steered to victory at the 1952 Mille Miglia. Also from the Scuderia stables, albeit 35 years later, is the former workhorse of Gerhard Berger: the 1987 F1/87. Considering that these legends reside only a few steps away from where the engines of the current Ferrari models are manufactured, this 'intermediate parking' might actually be no coincidence – after all, what could possibly be a better inspiration for the engineers and mechanics than to see these legends every day? Certainly beats nattering around the water cooler.
Photos: Jan Baedeker
Acquired a taste for Ferraris? Start your own collection. There are hundreds of modern and classic Ferraris in the Classic Driver Market.