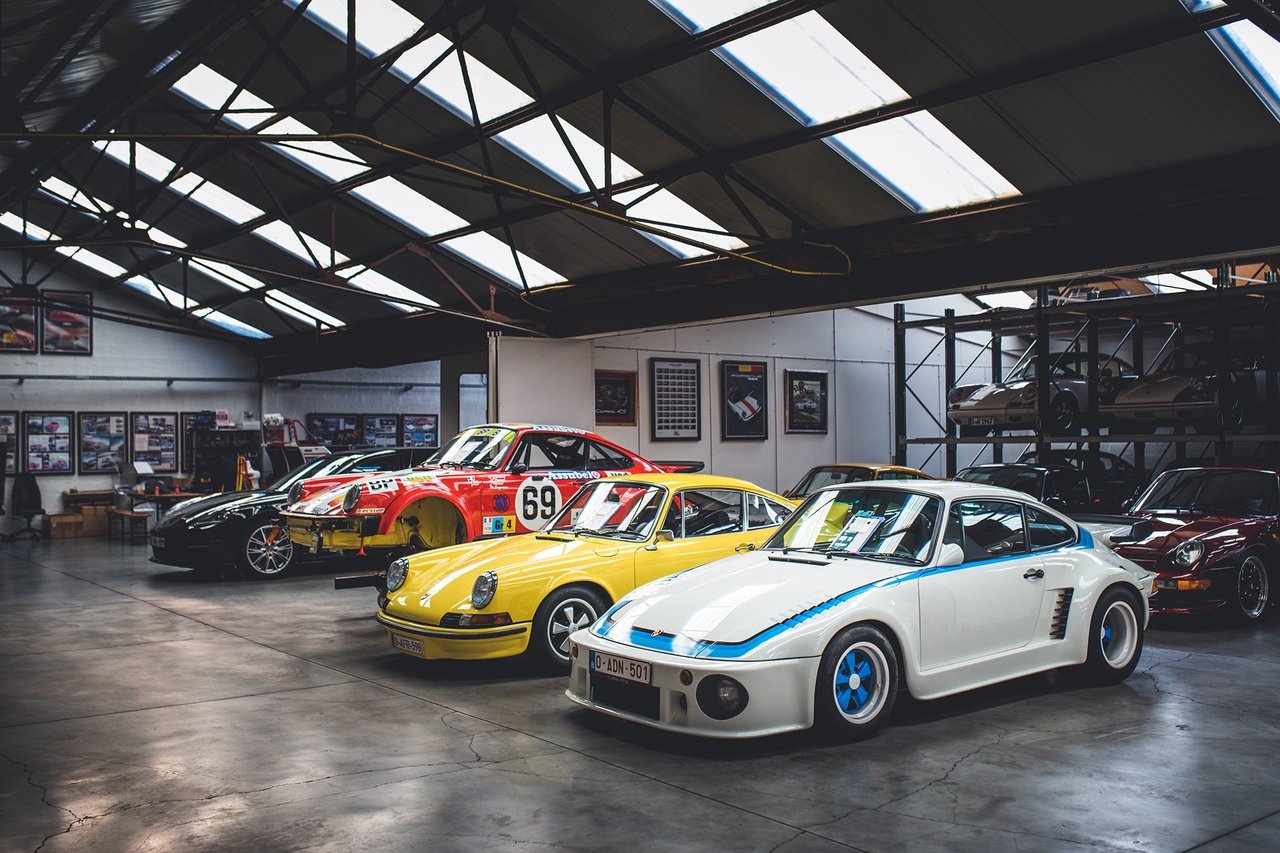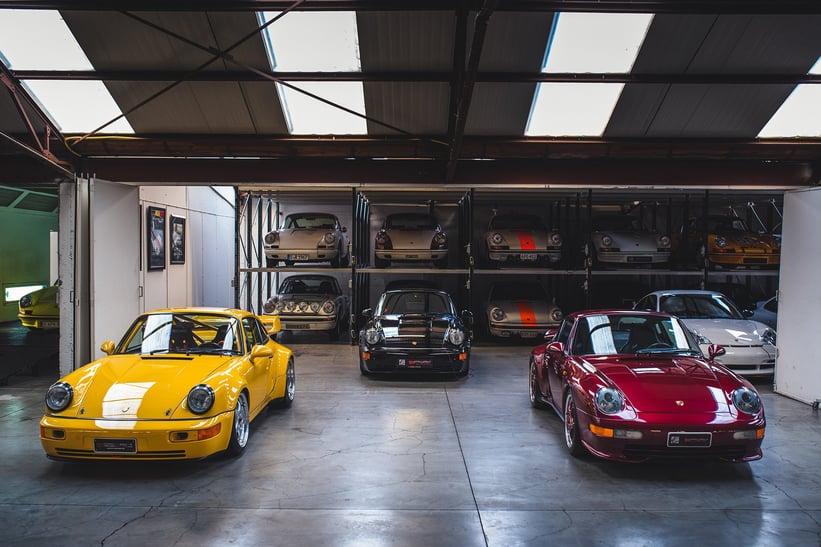 It was his grandfather who lit the fuse. Among some eight or nine Porsches, he owned a pale yellow 911 RS with a ducktail spoiler, with which the young Johan was obsessed. As soon as he got his driver's licence, the patriarch allowed his grandson to take the wheel and ignore the speed limit. The experience left a lasting impression.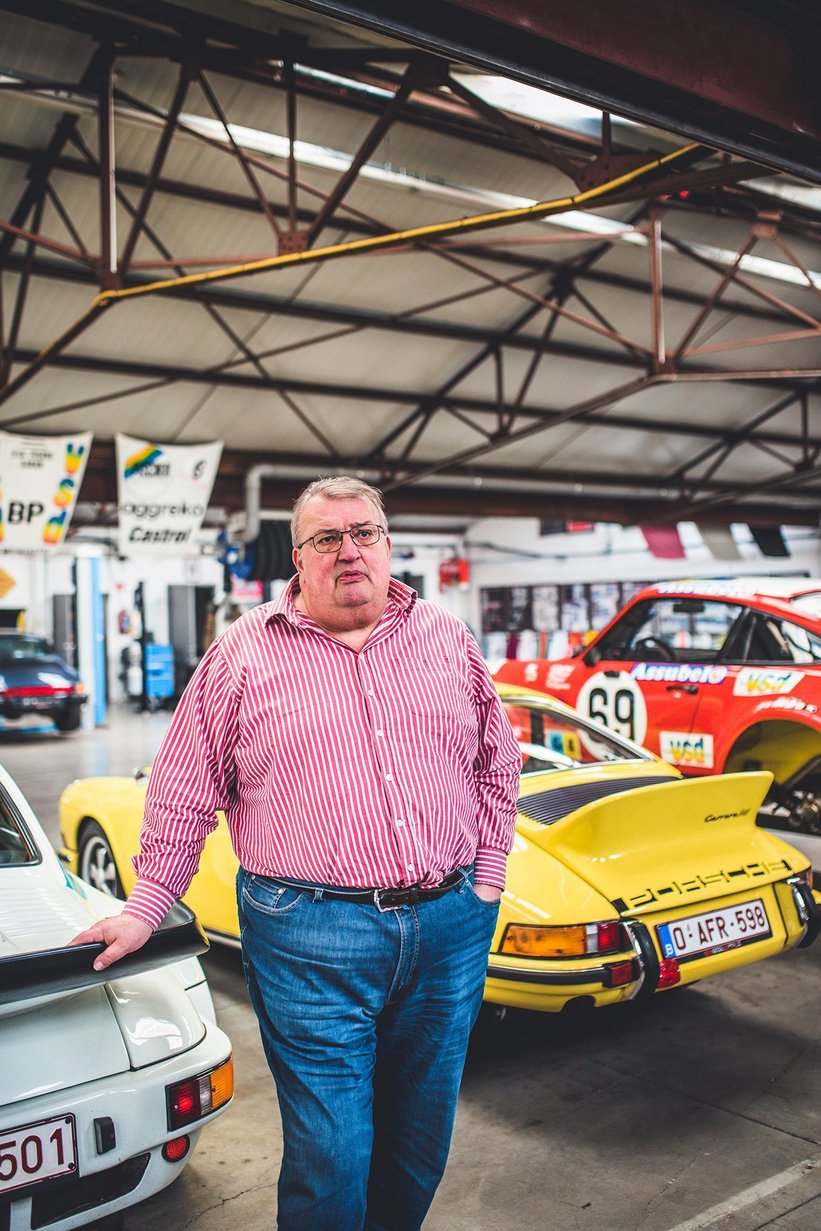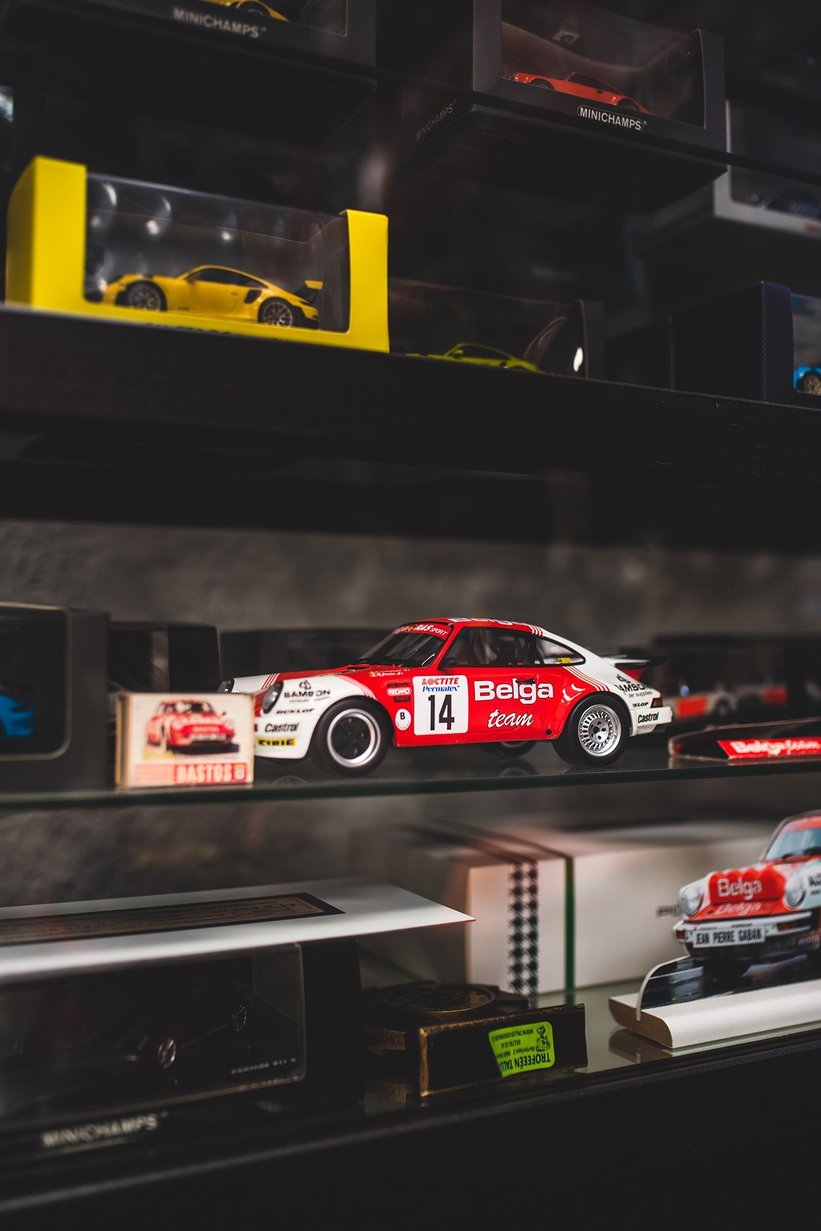 Johan bought his first Porsche when he was 18: a 1970 Porsche 911 T. He didn't have enough money at the time to restore it, so it was sold a couple of years later. The car remains in Antwerp, near where Johan lives, so he's currently locked in discussions to buy it back. "I'm negotiating with the son of the guy I sold it to in 1978," says the collector. "I was the car's second owner and I'm planning to be the fourth, too."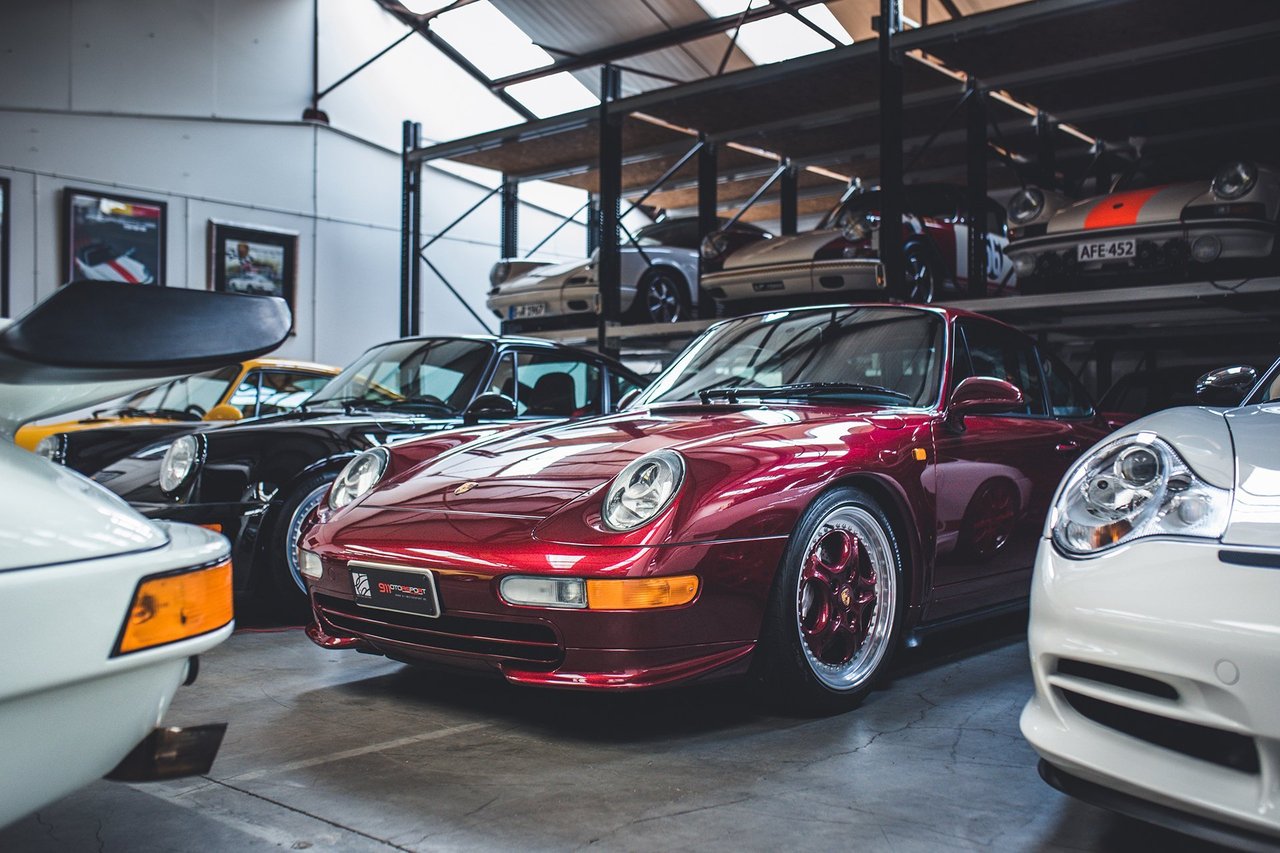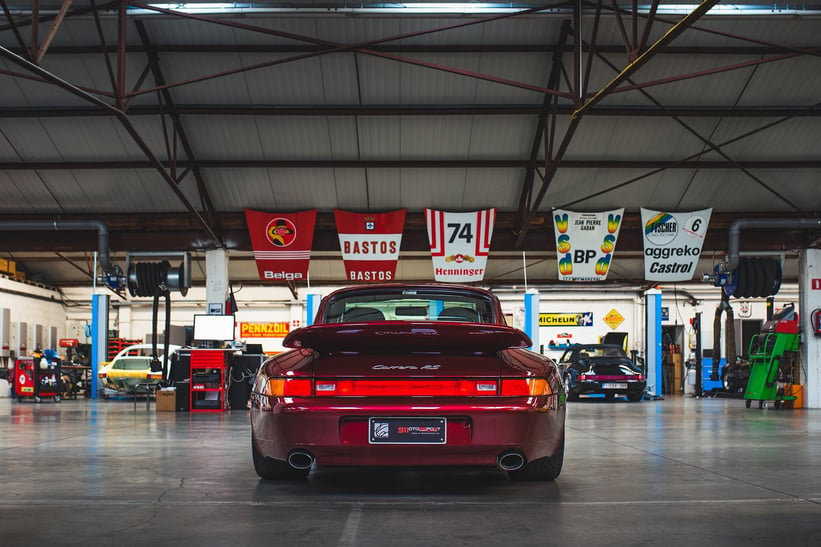 It wasn't until 1991, aged 33, that Johan bought his second Porsche 911, a brand new 964 RS. "That it was an RS was important – not just because I wanted a fast car, but because it was a link with my grandfather, and my first experience of motoring. And what grew from that was an appreciation for low weight. I always found it an anachronism that Porsche takes things out of a car and charges you more for it."
He'd always wanted the 2.7 RS, but couldn't afford it at that time, "so I bought the 964 RS and I'm very happy I did. It was still an RS, so it had that same lightweight racing spirit."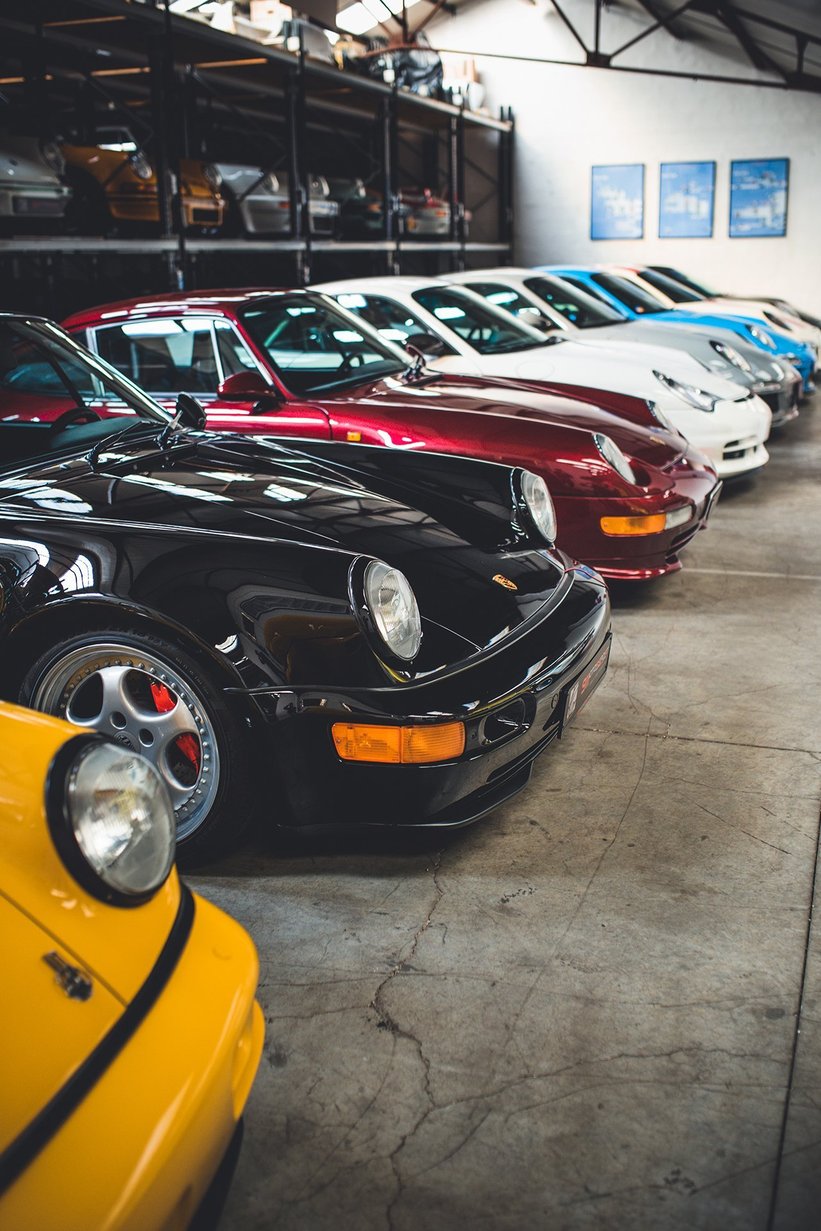 Johan was desperate to race, you see, particularly since having seen the Carrera RSR 2.8 win Sebring and Daytona in 1973. His father didn't approve. But when Dirickx senior took early retirement and handed the family business over to his thirtysomething son, the new boss didn't need permission anymore. "I went into business, grew it into something 20 times as big, and was then able to afford the cars I maybe could have raced in my youth, when they were new," he says.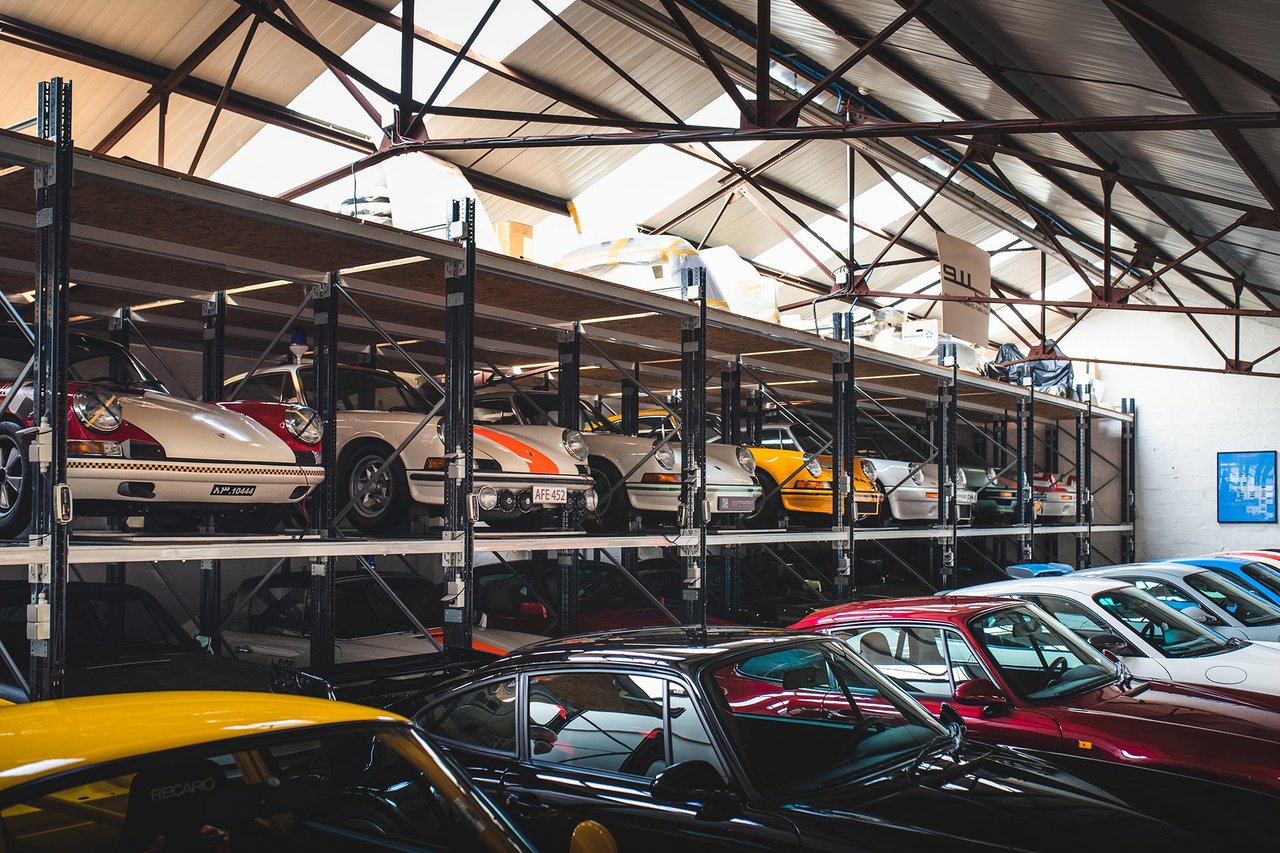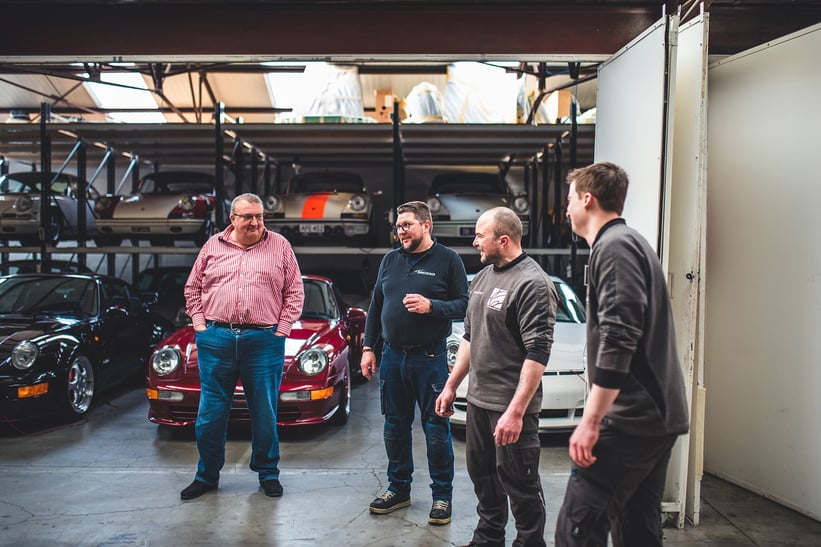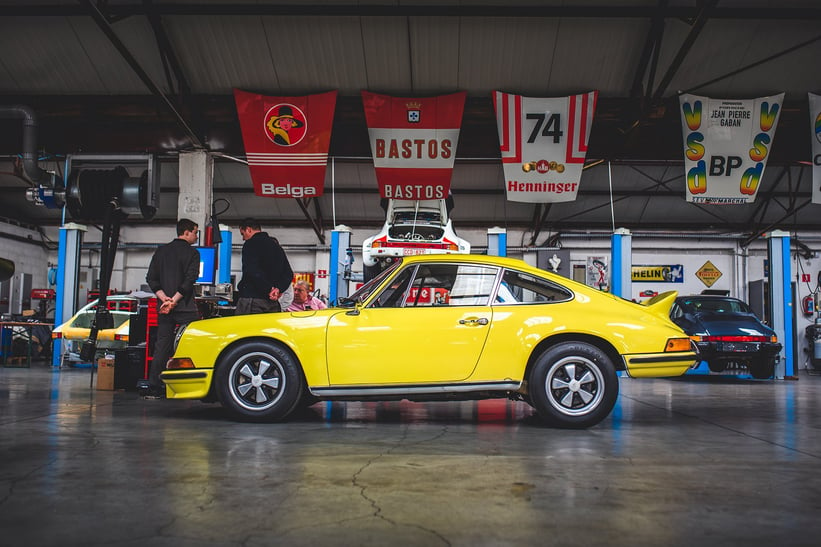 These days, he's very active in the historic racing scene. "I love it, the atmosphere is great. I've done the 24 Hours of Daytona twice, Sebring once, Monterey Historics every year, and Le Mans Classic. I take my 934 to Le Mans because it actually raced there in 1976. My bucket list tick will be to race at Daytona, Sebring and Le Mans in the same year. I love all the famous endurance tracks. I might take my 993 RSR to the US races, because it's actually over there at the moment." Johan's 17-year-old son, Maxim, is currently in his first full year of car racing and has his pick of the classics – the lucky so-and-so.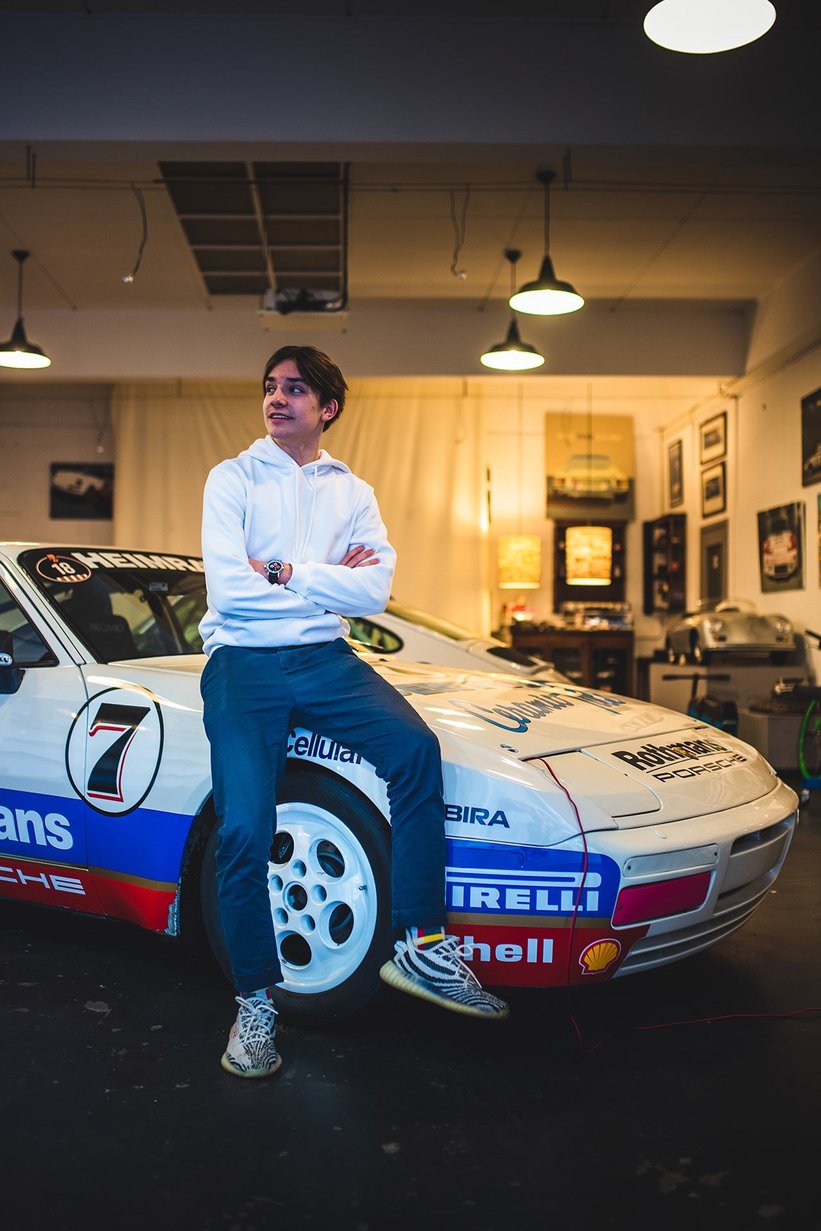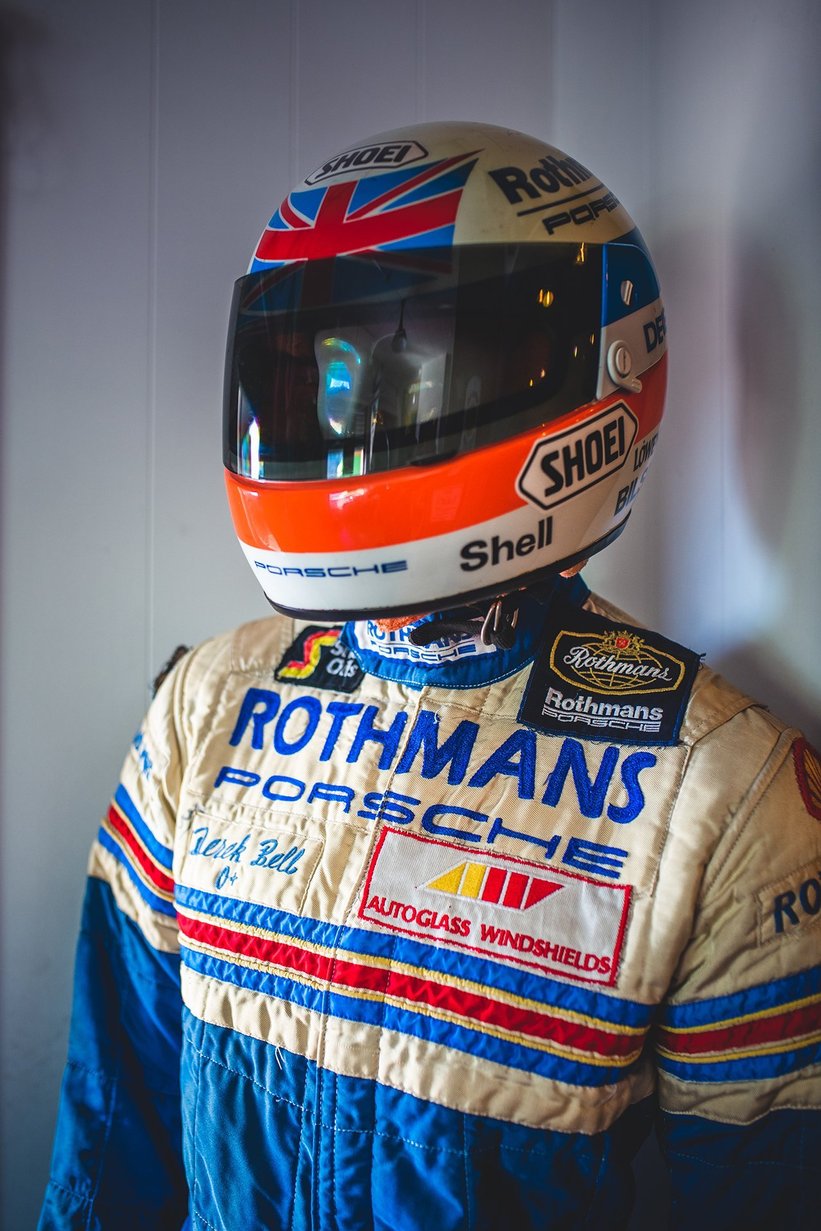 Perhaps the most striking car in Johan's collection, from a livery point of view, is the Porsche with which he competes in 2.0L Cup races for pre-1966 SWB 911s. Racing under no.69, it's wrapped in a Pop Art depiction of an all-American blonde with a Covid mask and a speech bubble thanking the marshals. It was painted by a friend, an artist from Antwerp, inspired by Roy Lichtenstein and the BMW art cars.
The JFD Collection is a Porsche purist's dream, largely focused on super-limited, ultra-lightweight editions. "It's a little ironic that I'm so obsessed with light weight," says Dirickx, large in both personality and the rest. "The reason is pretty simple; these cars accelerate and hold the road better. The lighter it is, the better it drives."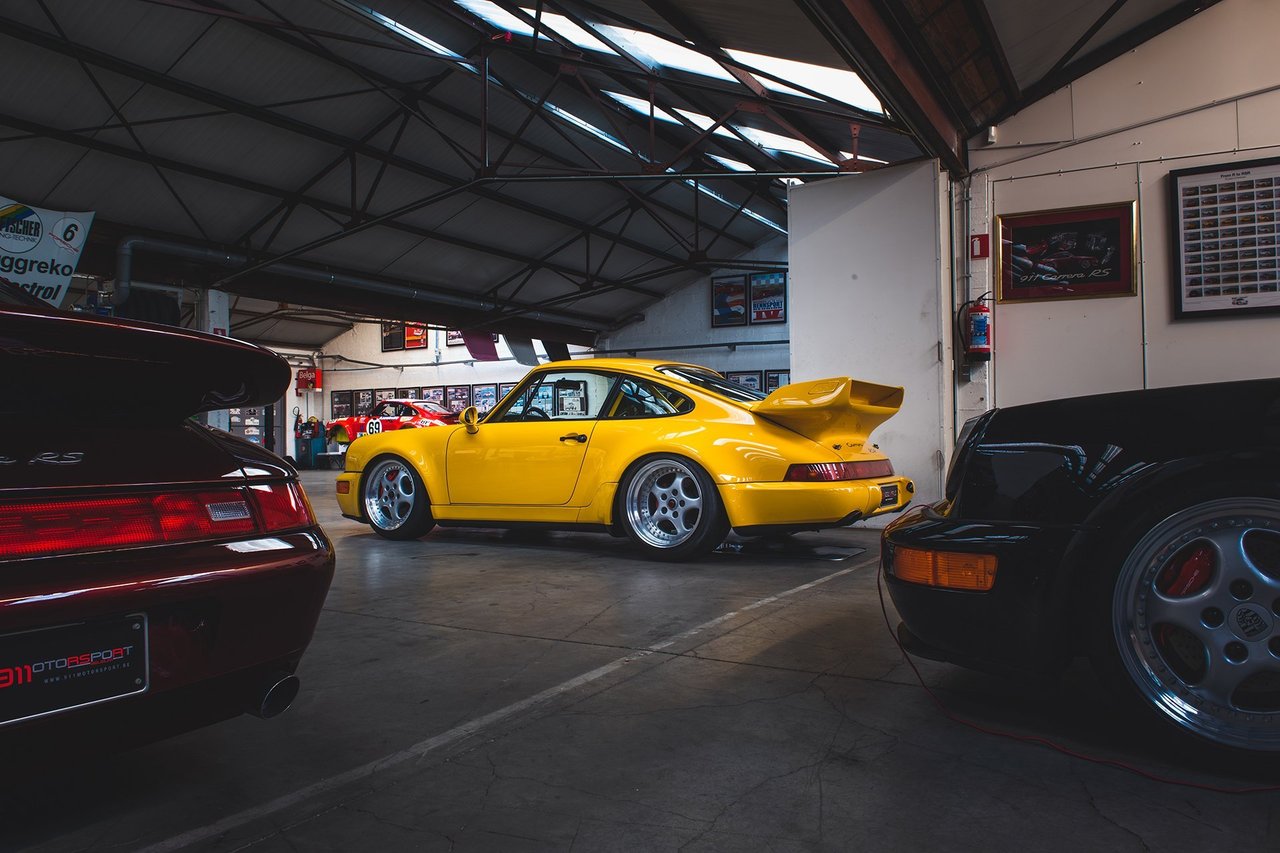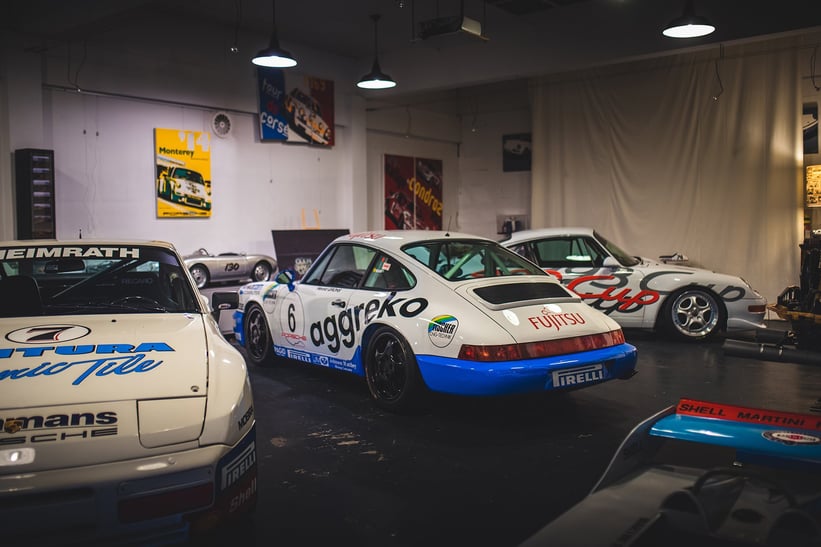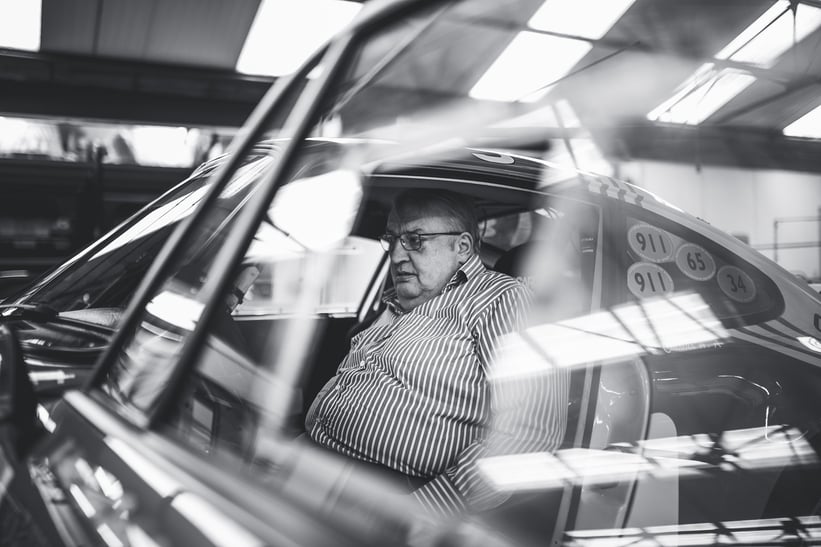 The 1991 Porsche 964 RS street car remains in Johan's collection. It has now done 43,000km and is something he'll never part with. "At the time, in '91, I thought this would be my only Porsche". Things escalated, as you can tell.
"I've owned well over a hundred Porsches these last 30 years. I currently own 55 cars, 48 of which are Porsches. The numbers aren't important, though, it's much more about the uniqueness of the cars. I had the idea one day to collect all the air-cooled RSs. Then I wanted all the air-cooled RSRs. Apart from the 1974 IROC RSR, I have them all. My SC/RS is pretty difficult to find [they only built 21]. I've also got a 1989 Carrera 3.2 Club Sport, which is as close to an RS as you can get."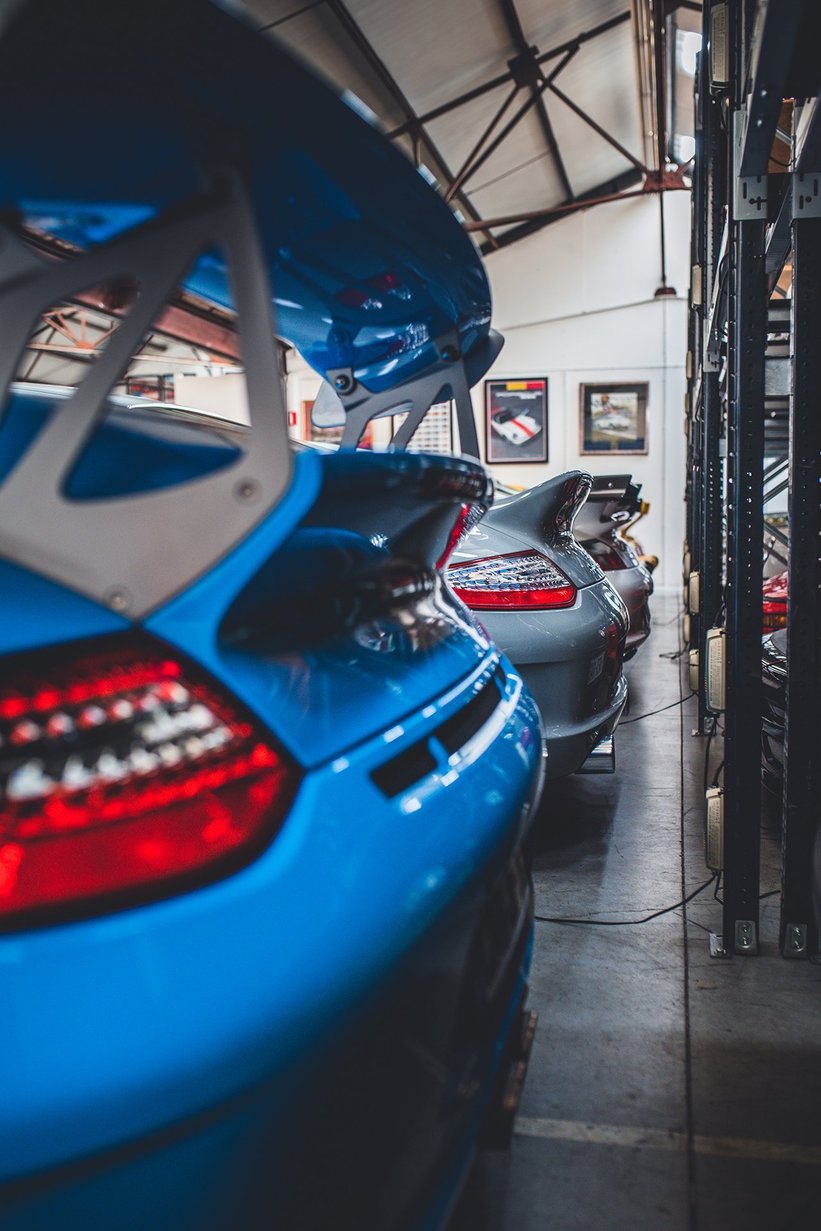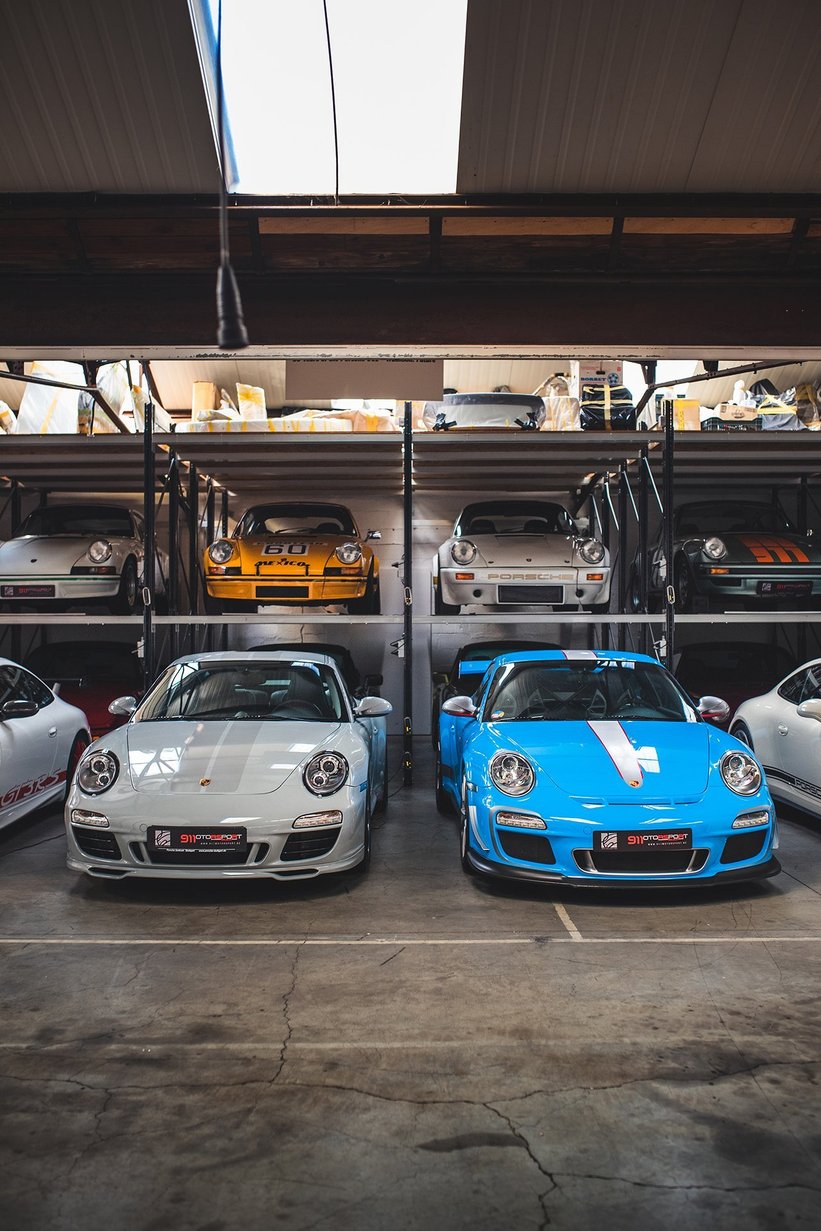 What of the post-993 water-cooled Porsches; are they a dirty word? "I bought the first water-cooled RS, the 996 GT3 RS, and I thought that would be my first and only water-cooled 911. I had to do it, it felt compulsory. And it's a very underrated car. And then, inevitably, I bought the one after that, the 997 GT3 RS 4.0, and the one after that, and the one after that". Clearly, this is an addiction. "I absolutely prefer air-cooled. I like cars with no aids; driver's cars that are difficult to drive. I like my 911s raw."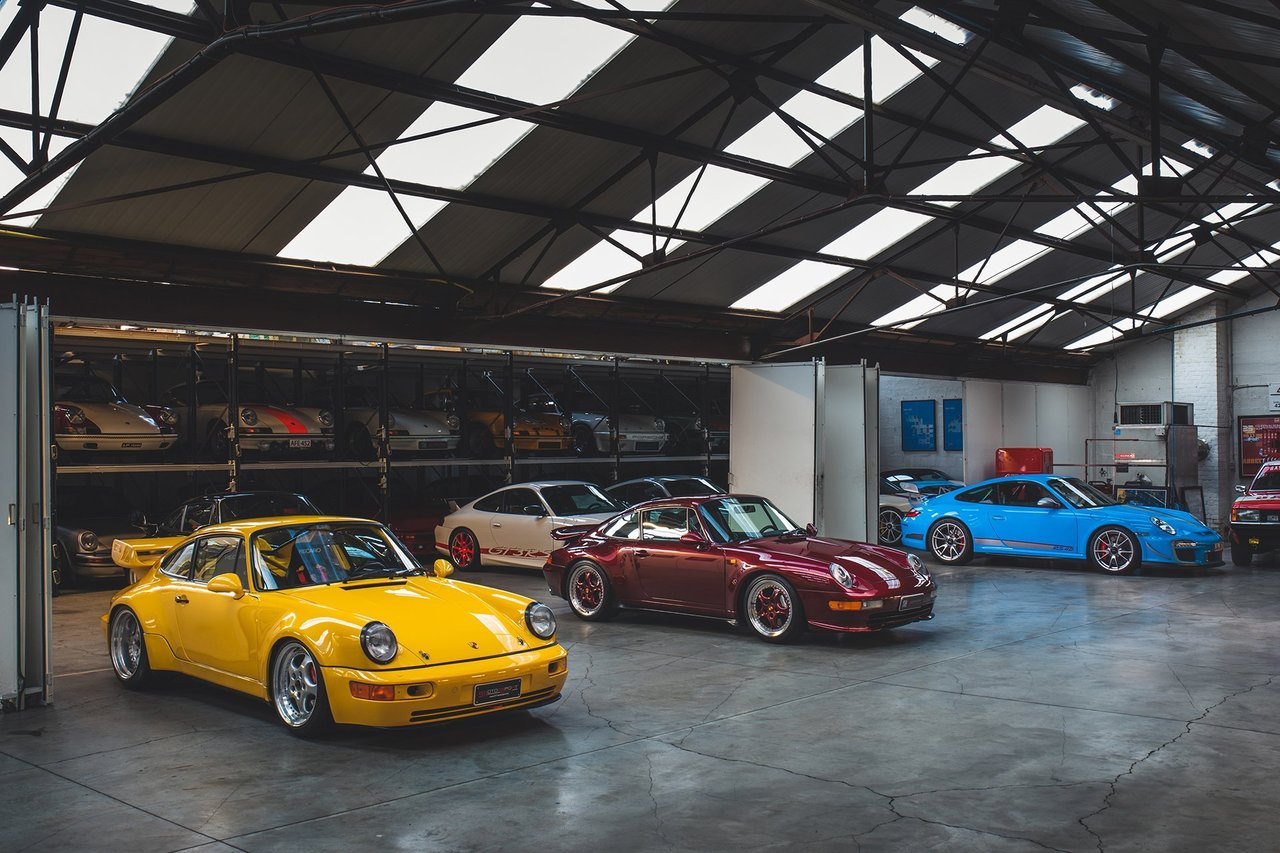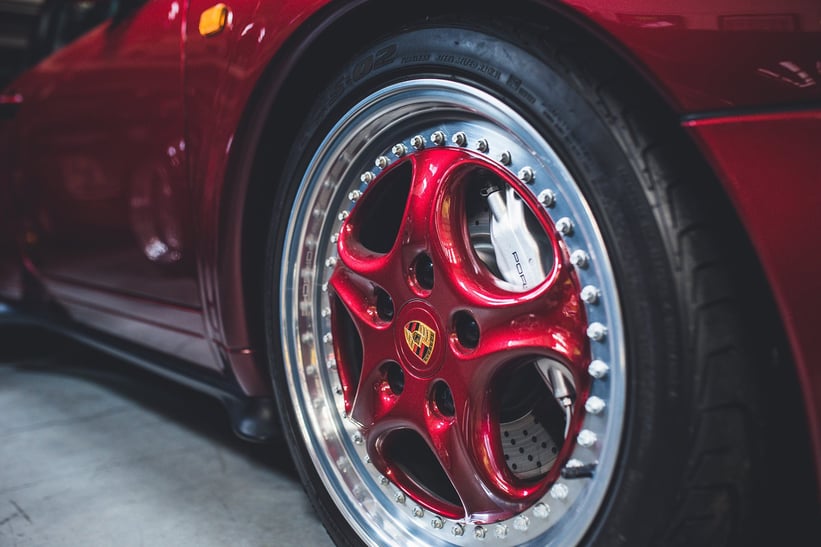 The purest car is arguably the stripped-out 800kg 1967 Porsche 911 R, of which just 20 were built. "This is the holy grail of 911s," cites Dirickx. It was, indeed, the forerunner to all the subsequent RS and RSR models. He got his hands on his in 2007, back when only the cognoscenti knew about it. "I always wanted one and thought it would be unobtainable. This car was in Japan, and then it was in California. The owner insisted it wasn't for sale, but I made an offer on the phone while opening a bottle of wine. By the time we'd finished the wine he rang me back and said 'add $5,000 and the car's yours'". So, he ordered another bottle.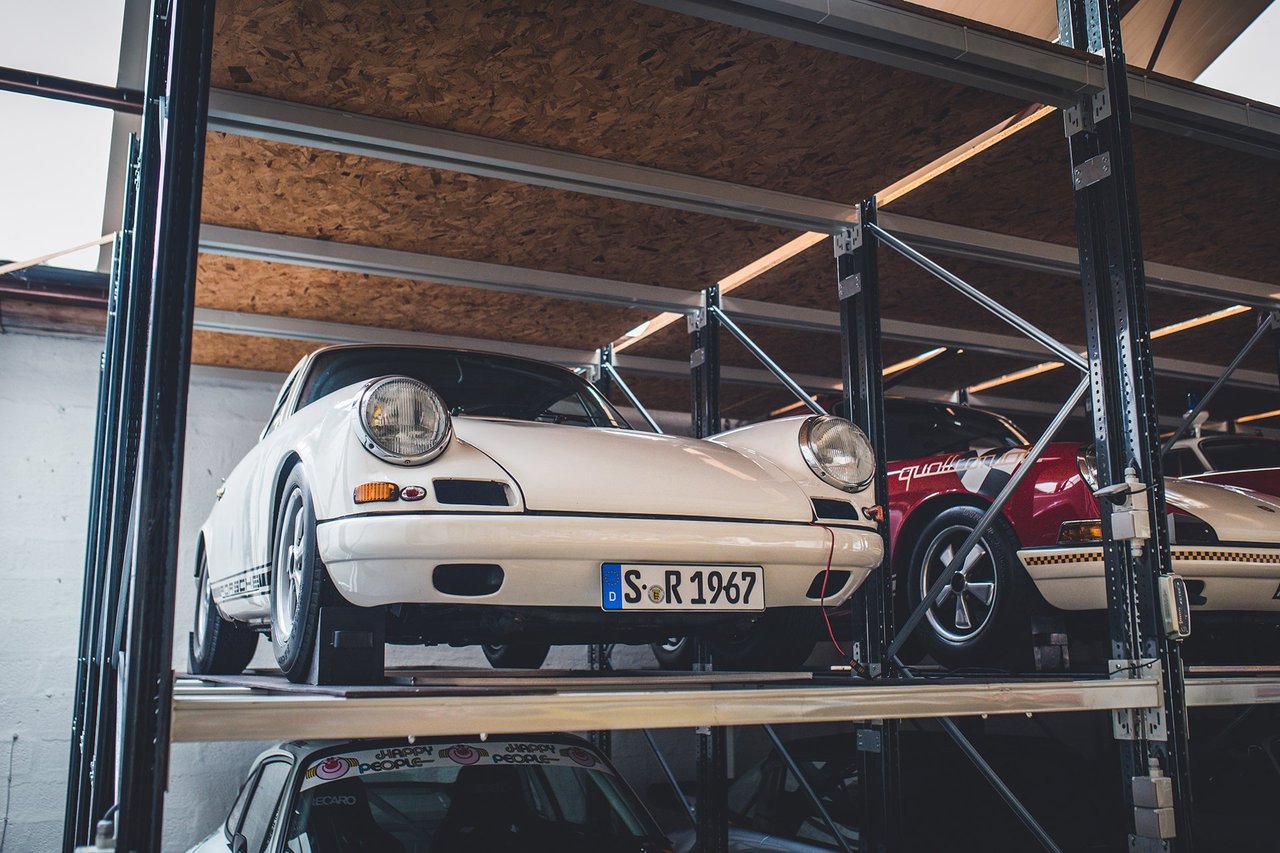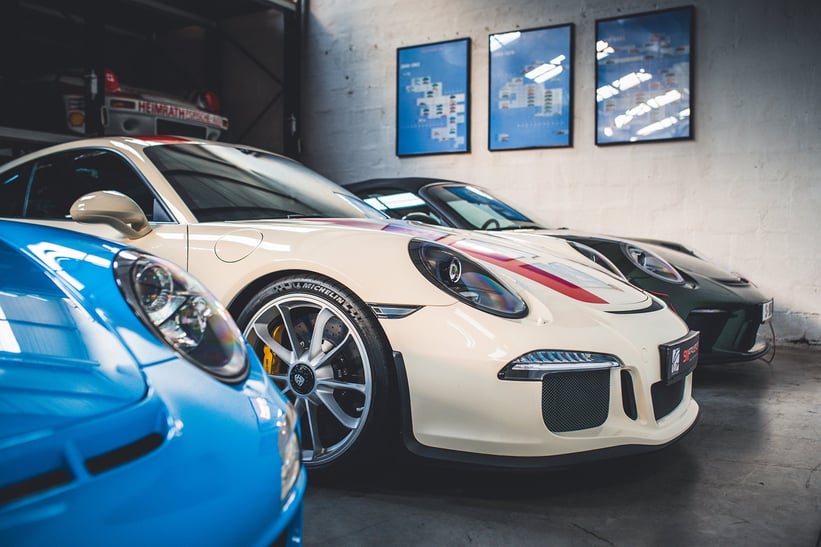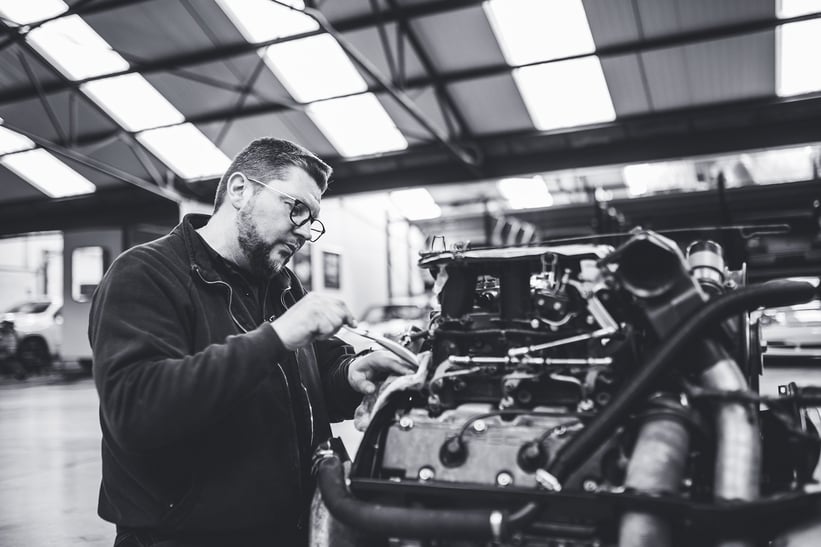 "People said I was mad to pay 10 times the value of a 911 S at the time, but I knew the R was a special car. I think they're starting to understand. The thing is, people walk past it just thinking it's another 911. Well, you can't make a Daytona out of a Dino, but you can make an R out of a '67 S. Porsche evolves its cars like no other manufacturer."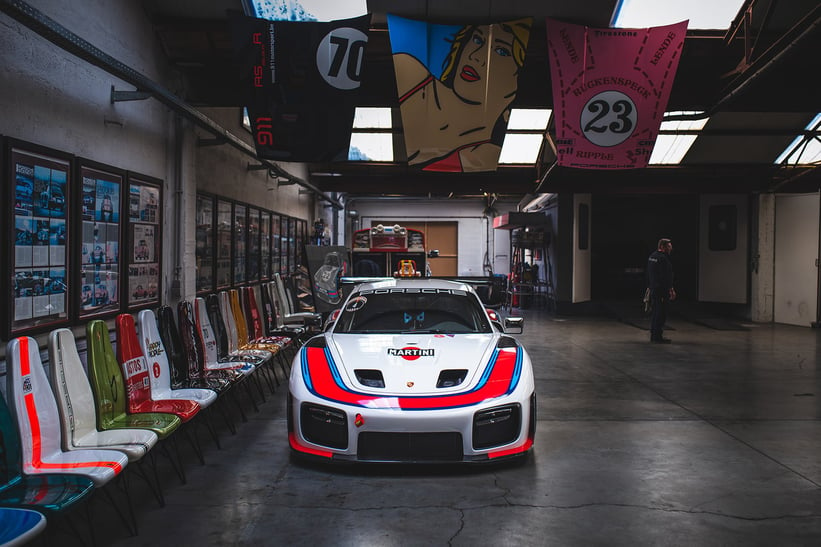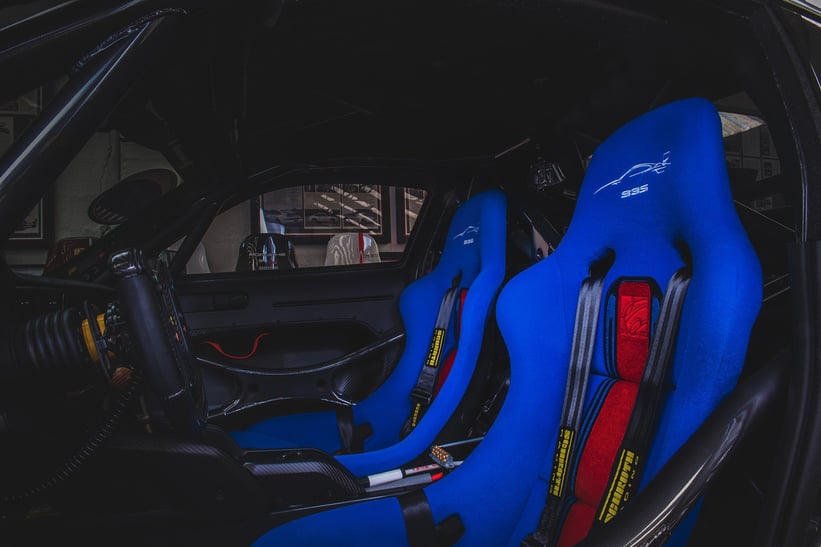 Every Porsche Johan owns has been tracked, drifted and V-maxed. "They're all stand-outs, every car in my collection. Even the more normal ones. Each was bought for a reason, and they're all part of a limited series or a one-off". Among them, the 2019 Porsche 935/78 tribute car, with its 691bhp GT2 RS underpinnings and post-modern bodywork, is particularly eye-catching.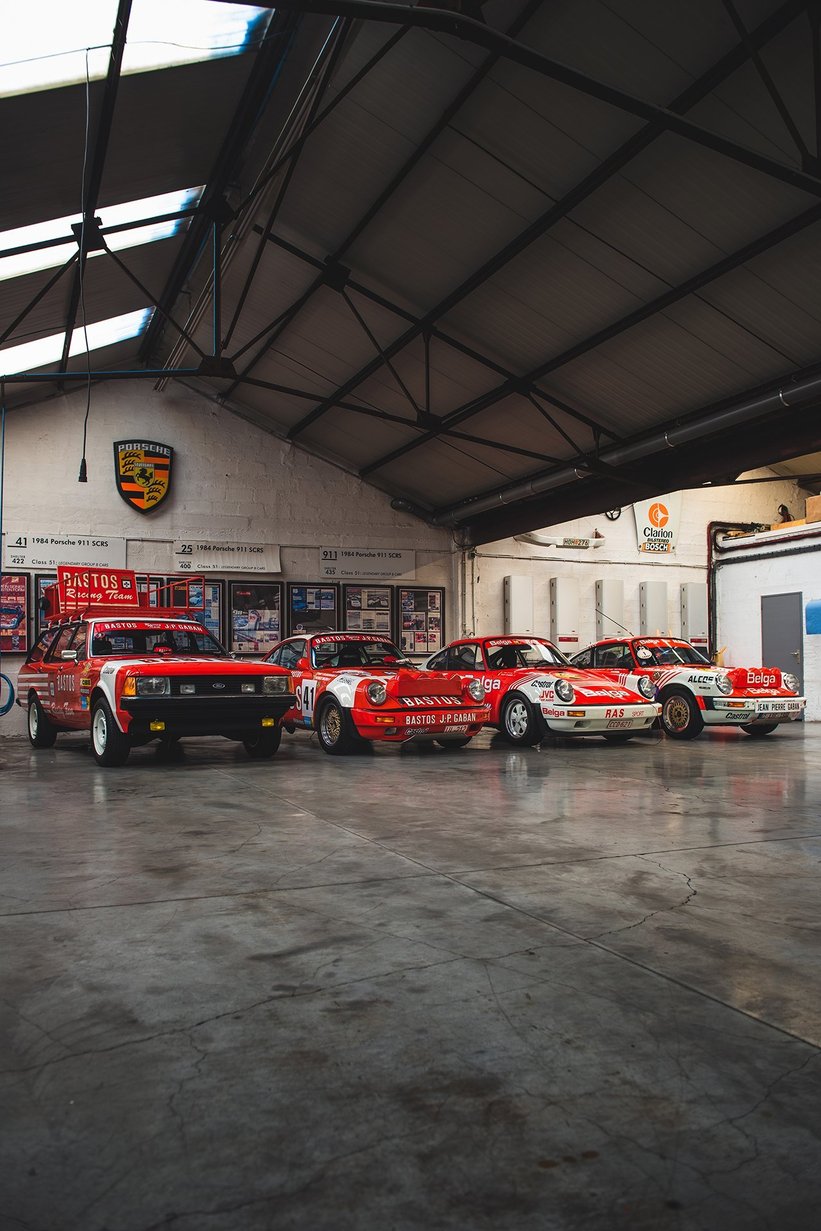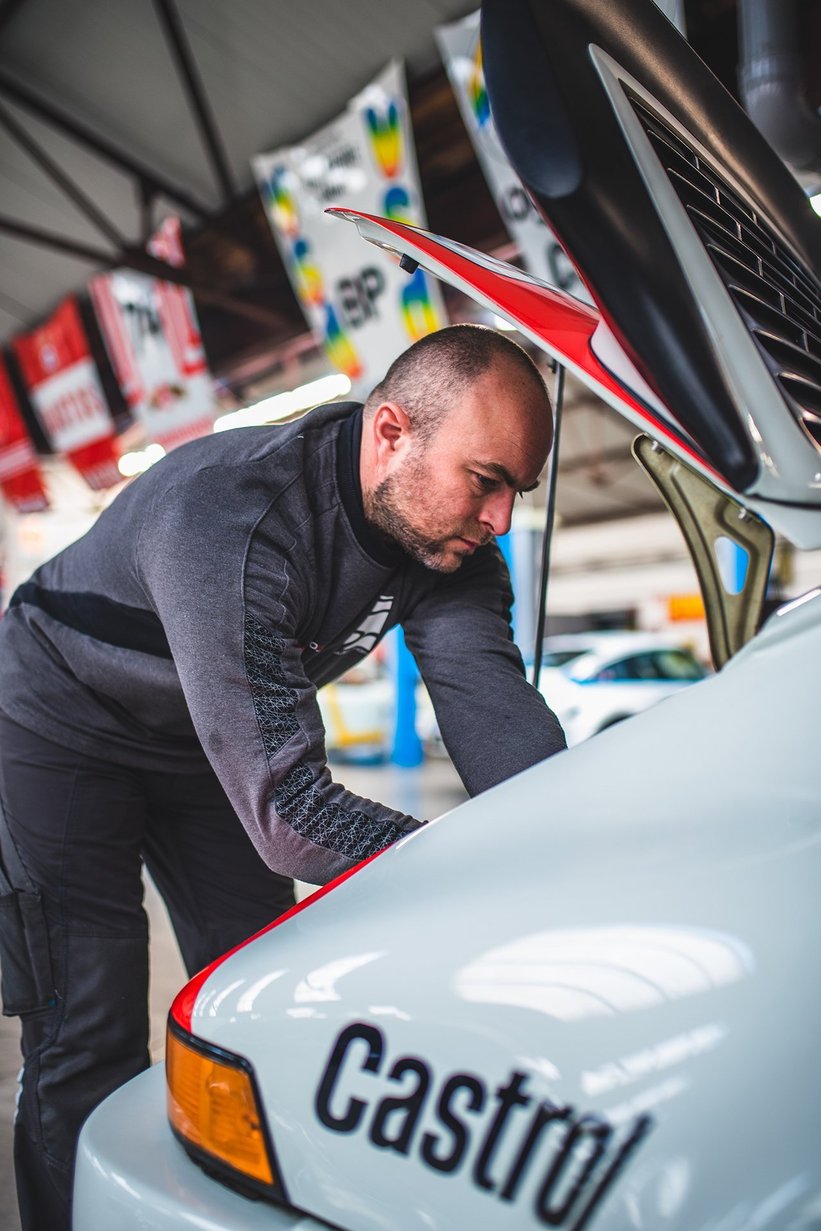 He even has a number of Porsches that aren't Porsches. "I had the Volkswagen B32, which is a Porsche-powered VW camper van built as a support vehicle for the Paris-Dakar in the mid-80s". Only 15 were built. "I had the Audi RS 2 Avant, which was obviously Porsche engineered, and likewise the Mercedes E500. I also bought the SC/RS 'Bastos' car and thought it would be neat to have the original Ford Granada service wagon to go with it, too, so I can set the scene just as it would have looked at the rallies in 1984."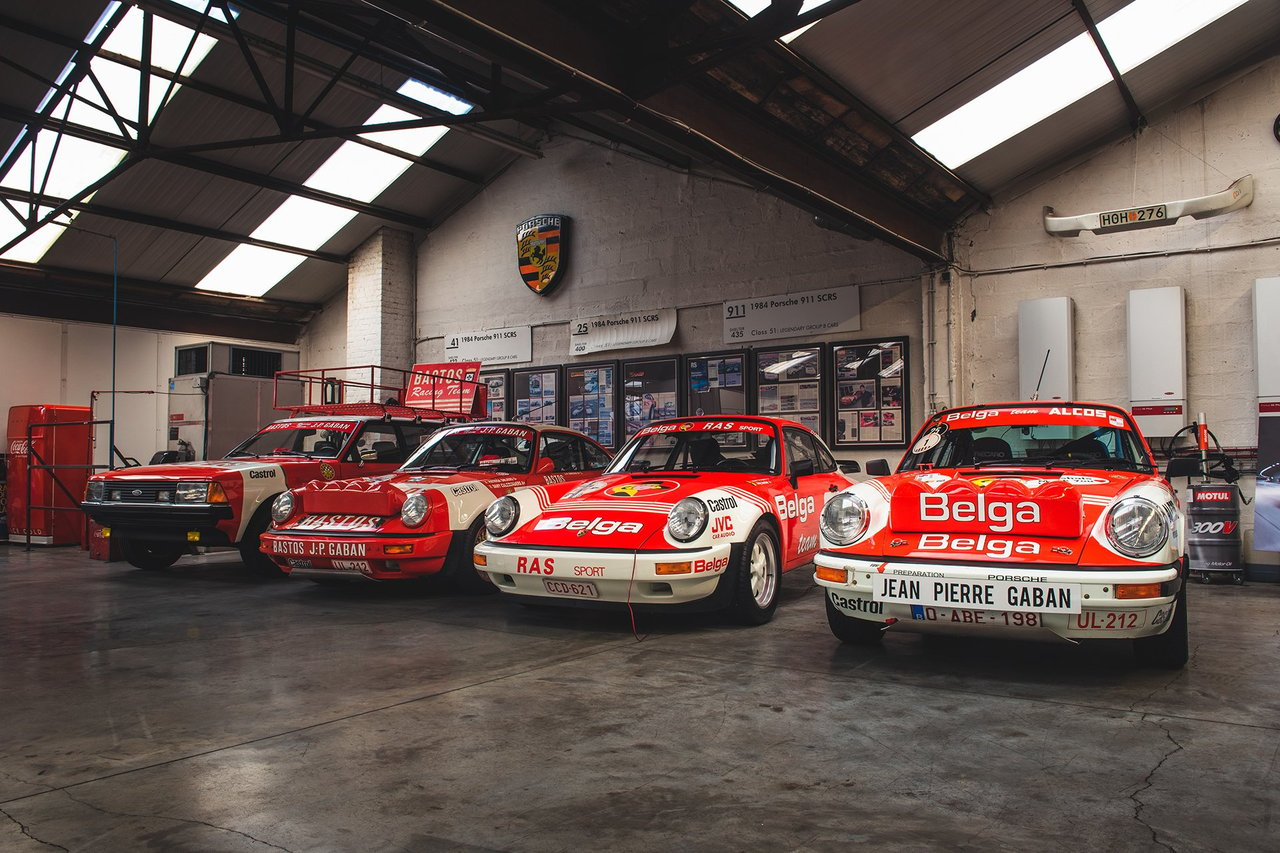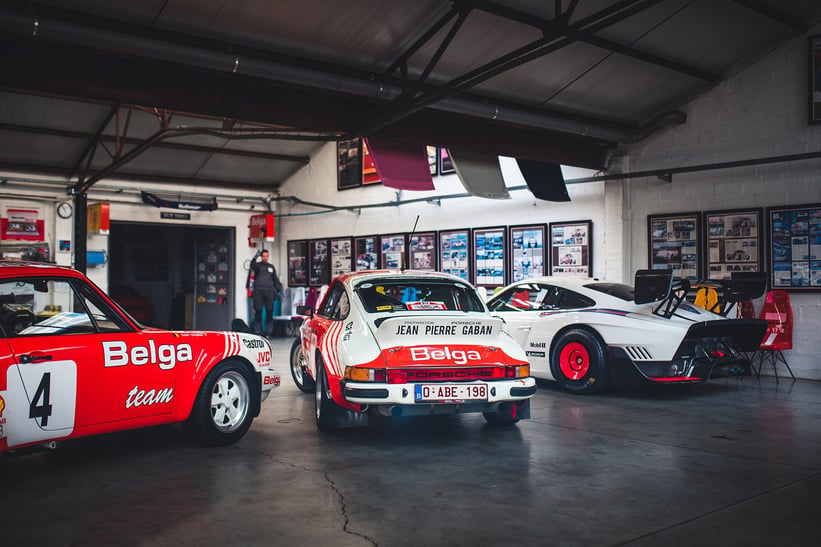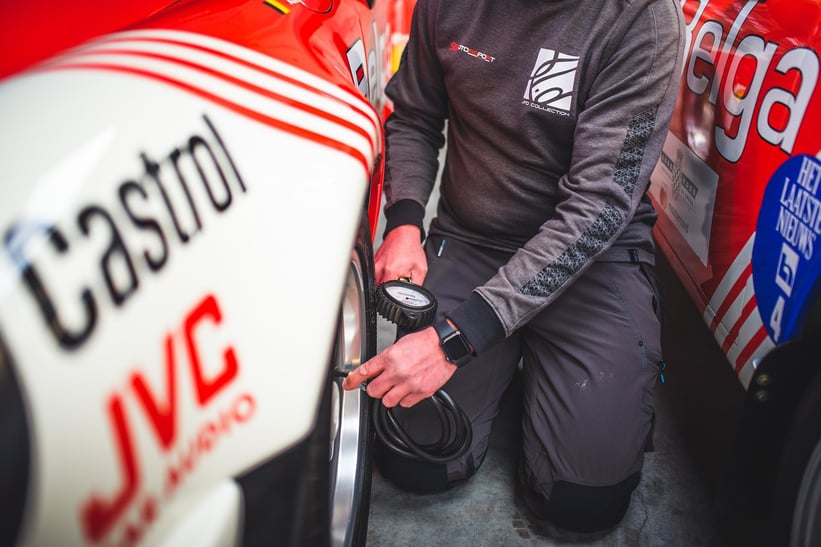 What about non-911 Porsches? "I have a love-hate relationship with the 356, and I'm hesitating whether to buy one. I'm considering one with the same date of birth as me, a convertible D. They're good cars, but they're not exquisite race cars. They don't have the punch and driveability of a 911."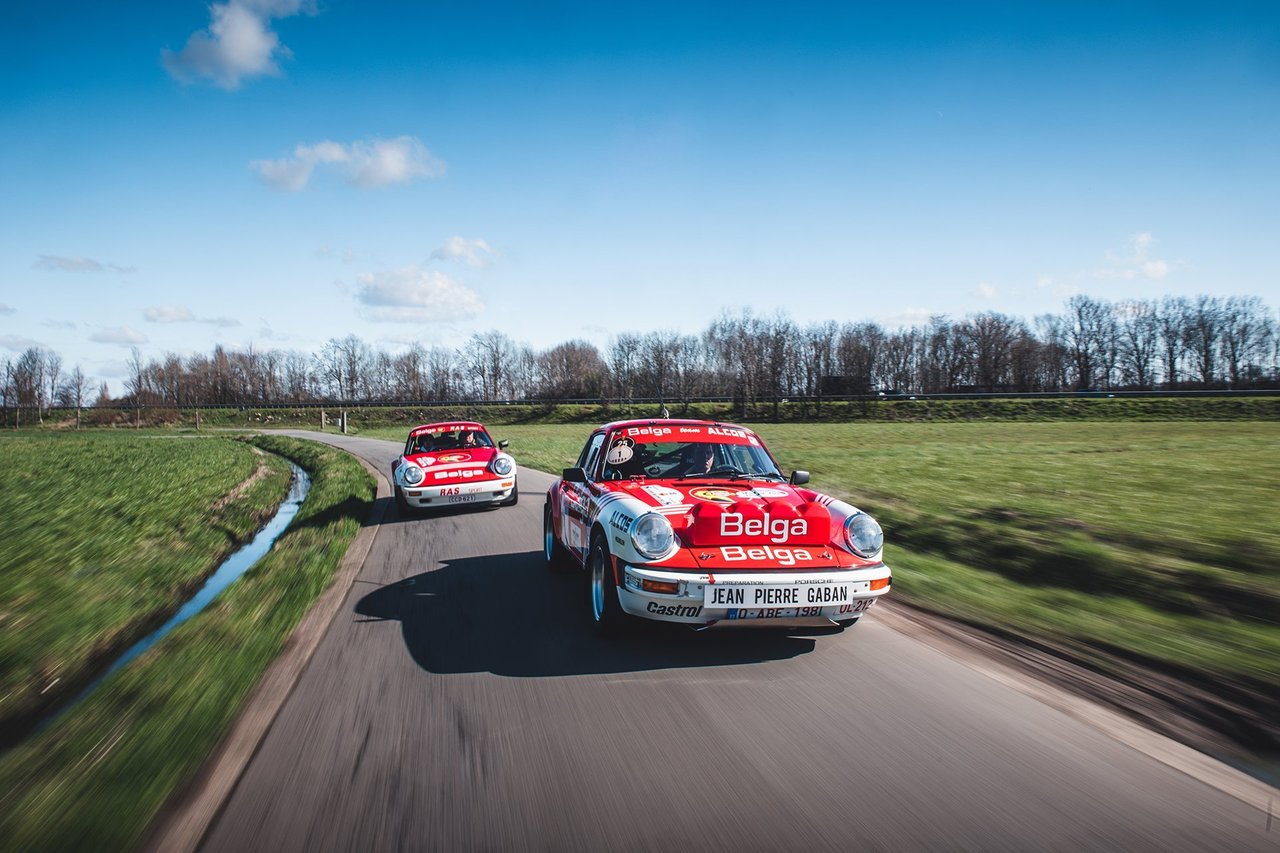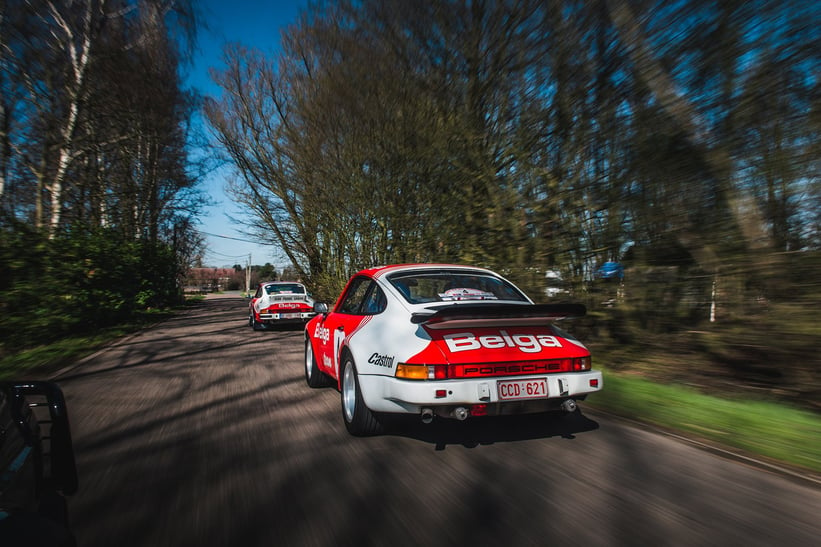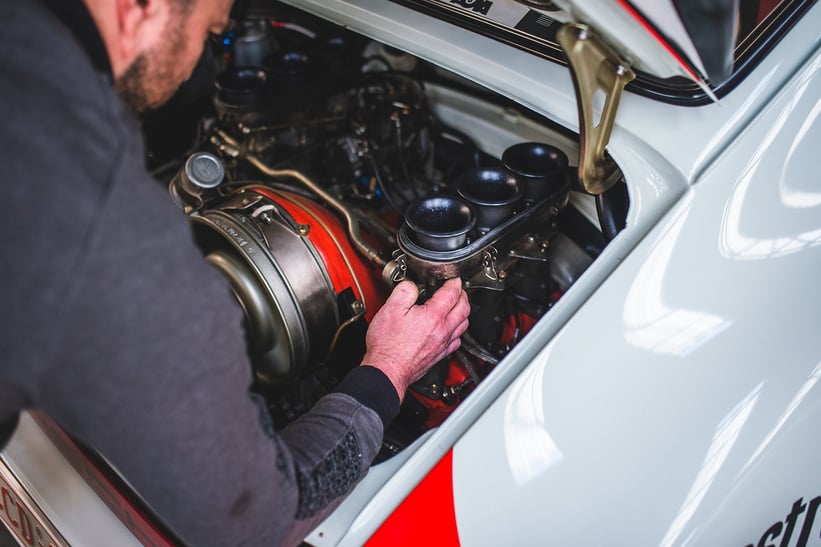 The collection is housed in a nondescript building south of Antwerp and, in maintaining Johan's own cars and enjoying them, a small enterprise has grown from it, called 911 Motorsport Belgium. Alongside servicing and maintenance, his team offers engine rebuilds, full restoration and track preparation for air-cooled models, plus car storage. Twice a year, they arrange track days at Circuit Abbeville in northern France, and they run a drift school with a specially prepared Porsche 944 and a 944 Turbo.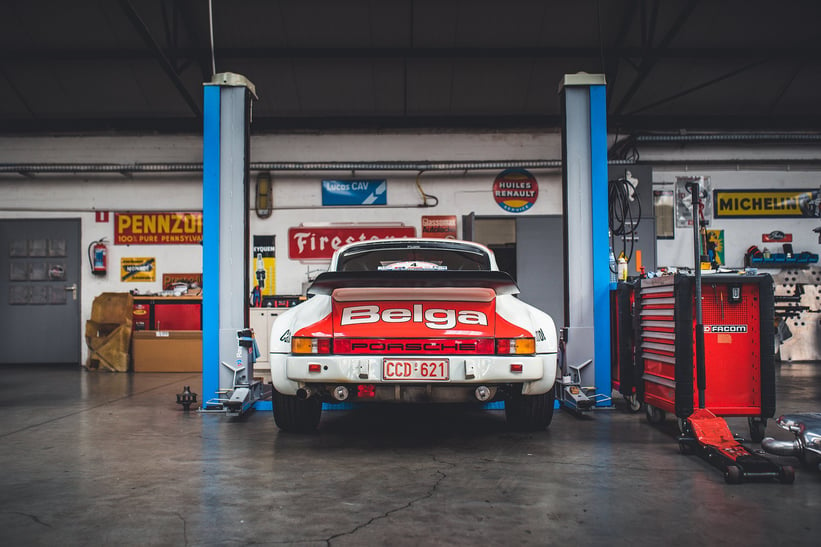 911 Motorsport Belgium also sells Porsche collectables and, occasionally, cars. Johan recently sold a Weissach-developed Cayenne TransSyberia, one of 26 built that competed in the 2007 rally raid. "I'm a collector, I'm not a merchant or seller. If I've sold something it's been to buy something else," reasons Dirickx.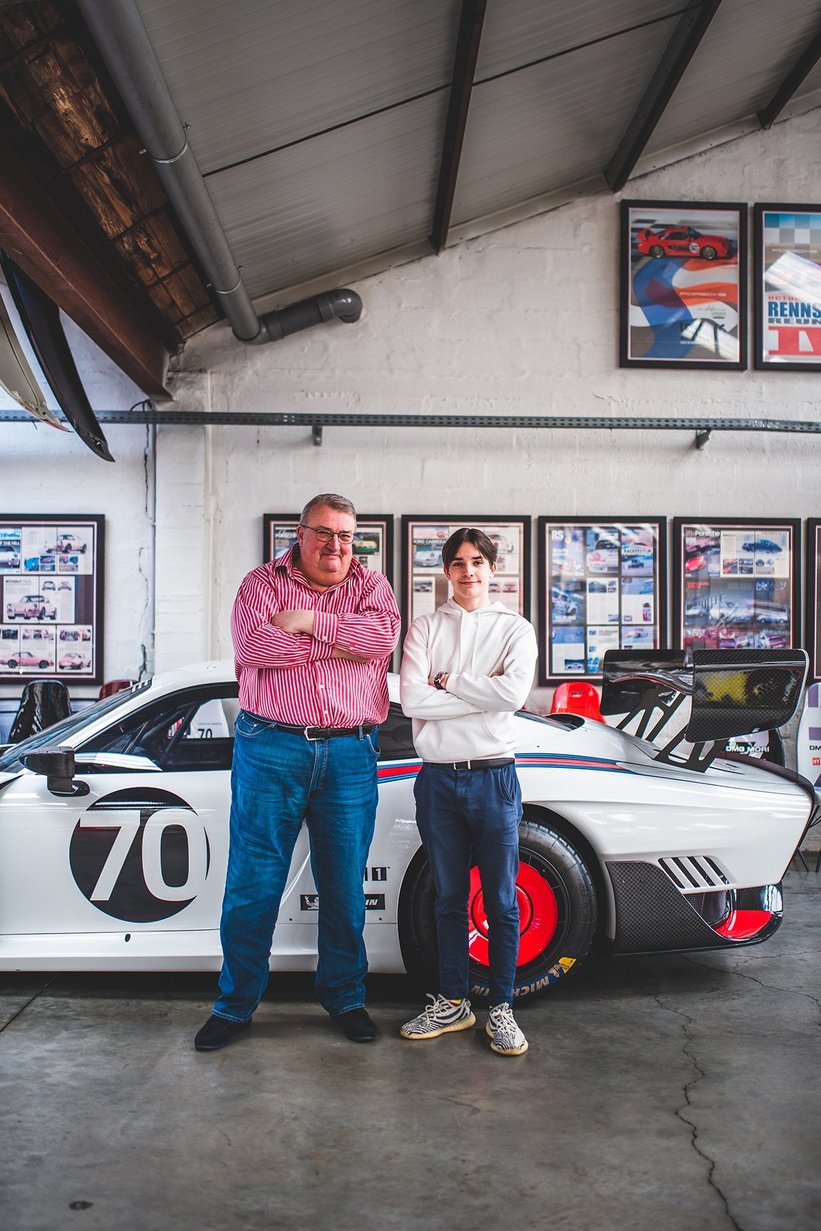 What's next on the shopping list, Johan? "I would obviously like a '74 IROC. And a 1976 first-generation 935 single-turbo, and a K3. Oh, and a 993 GT2 street car and race car. If you don't have anything to live for, you might as well be dead."
Photos: Sian Loyson for Classic Driver © 2021