Search no more – we have found the perfect custom steering wheel
Like all great brands, Tactico was born out of solving a problem between friends, and that problem was answered with passion. Five years on this growing brand now produce a series of stunning steering wheels for many manufacturers.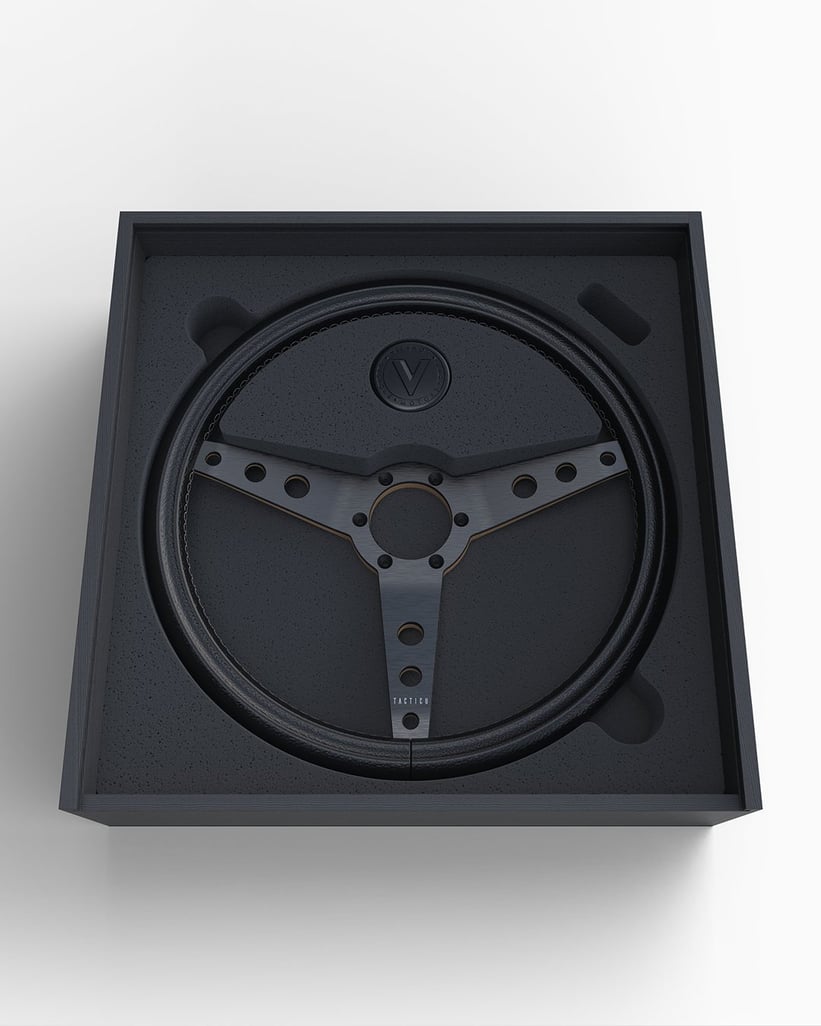 In 2016 two friends Gus and Rod teamed up to solve a problem. Gus was struggling to find a steering wheel to properly fit his 1986 Porsche 911. During their research they realised that this was a genuine problem that needed solving. With their first wheel completed word got around and Tactico was launched. Today the brand offers a range of wheels to fit many different manufacturers. Perhaps the real star of the show is the Viceroy, produced in partnership with artist Glen Cordle and US actor and car enthusiast, Sung Kang, famous for Sung's Garage, Start Wars and Fast and Furious amongst other things. Limited to just 59, numbered pieces and utilising wood to add a desirable detail and touch point, the Viceroy is our pick of the range and has been crafted to perfectly fit a Porsche Carrera 2.7 RS. We are really happy to welcome Tactico to the Classic Driver Shop.
Discover and buy our favourite Tactico steering wheels
Note: This post contains affiliate links. If you purchase via a shop link on Classicdriver.com, our publisher usually receives a share of the sales.