Collectors take home $128m-worth of cars from Gooding auction
Gooding's $128m Pebble Beach auction included no fewer than three eight-figure results – giving an average sale price of more than $1m per lot overall – but it was the one-of-two Fiat 600 Eden Roc that proved to be the real surprise of the night, selling for a premium-inclusive $660,000…
Gooding gets it Eden Roc off for $660k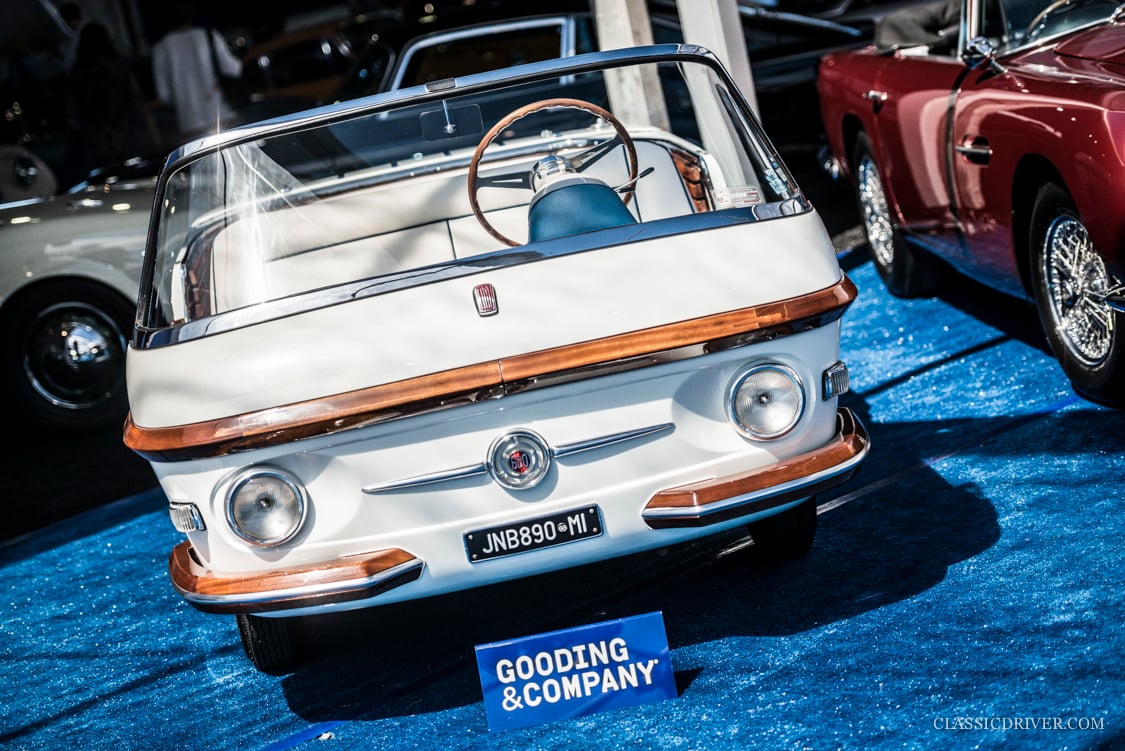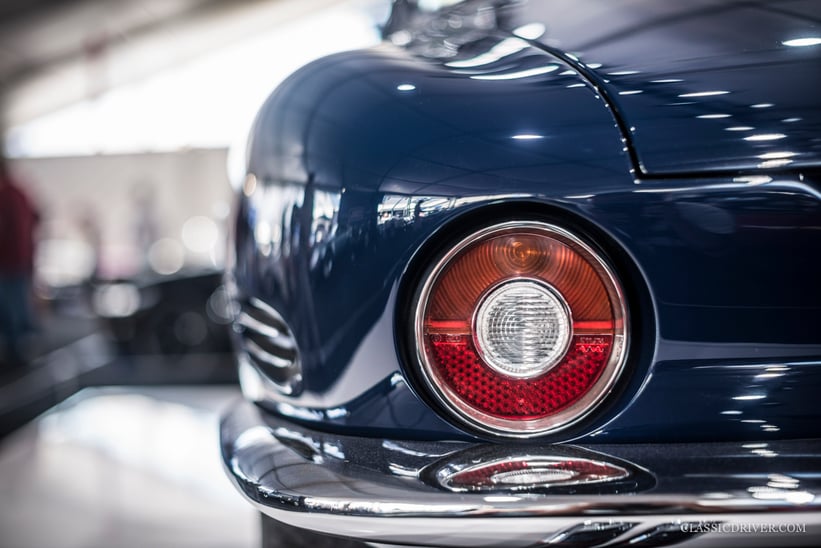 Bidding for the wacky Pinin Farina-bodied beach shuttle was perhaps spurred on by the pretty girls that came along for the ride across the block – a tactic Gooding might like to have employed for the Cal' Spider which, at $15.3m hammer, came in slightly below the $16-18m estimate. That said, with variants of the topless Ferrari a relatively regular sight at auction this year, the premium-inclusive figure of $16.83m will still be considered a victory; one that can be added to the sales of the $16.5m Bertone-bodied 'Sharknose' 250 SWB and $10.1m Porsche 956 in David Gooding's figurative trophy cabinet. The Le Mans-winning Porsche was perhaps helped by the recent announcement from Peter Auto that Group C racing will be strongly featured in its 2016 event programme – so the new owner will be able to demonstrate his acquisition in anger at its old stomping ground in the 2016 Le Mans Classic.
Porsches in need of a piggyback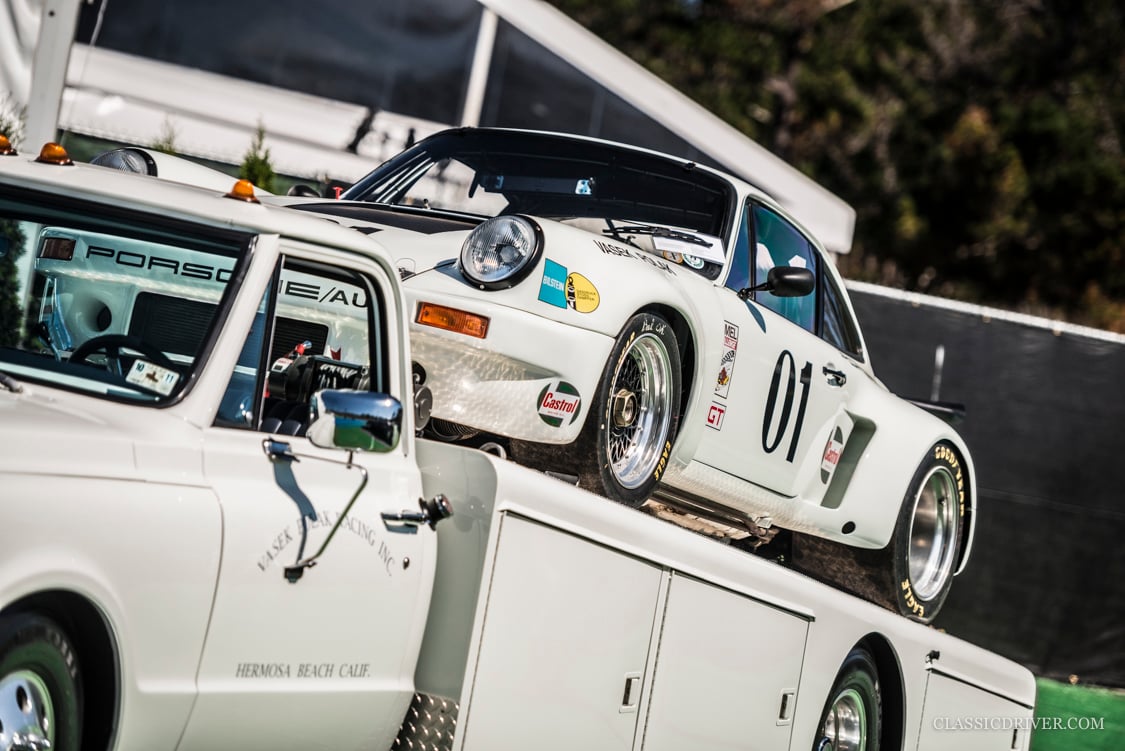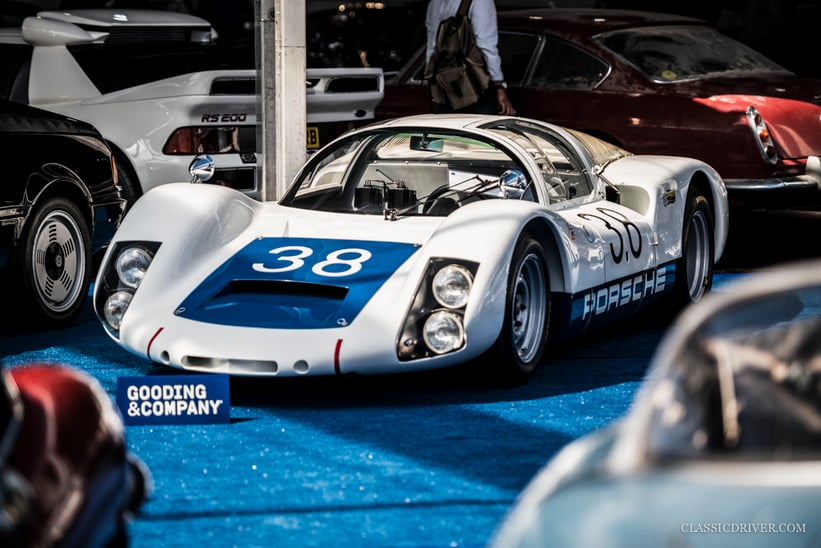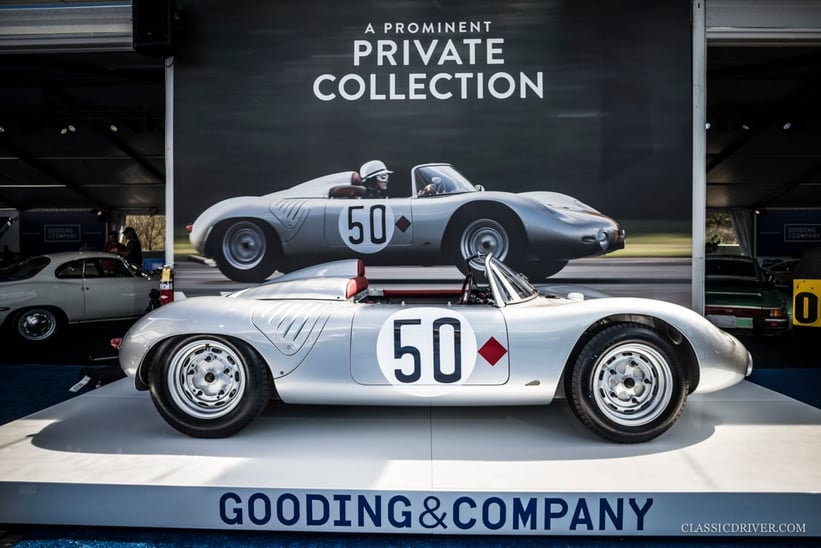 The green '73 2.7 RS Lightweight and RSR models garnered $935k apiece (another Lightweight sold for $962.5k), while the '75 3.0 RSR brought $1.3m – the latter well beyond estimate, although it did include a matching transporter. However, not all the competition Porsches did well: the ex-Works 906 was a non-seller, and the Porsche 906E made a modest $1.65m, which is an absolute steal if you consider that you'd have to pay more for a 918 Spyder on the current market.
Welcome trends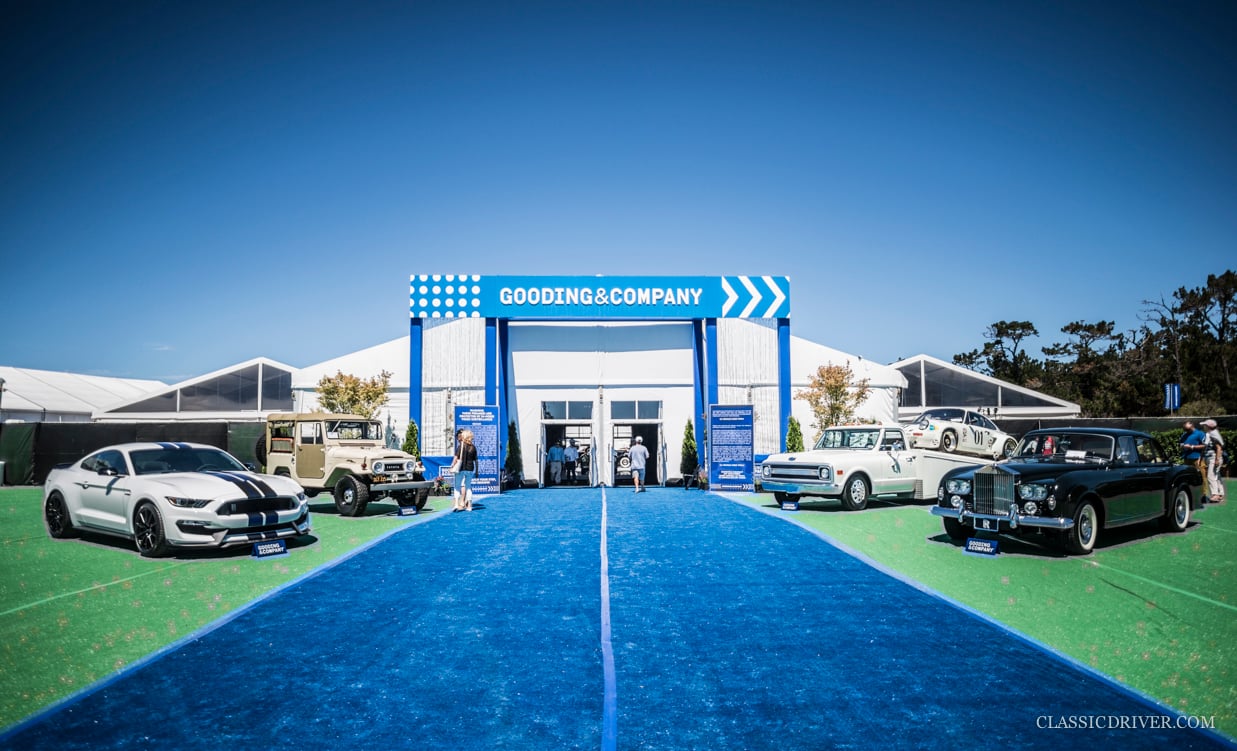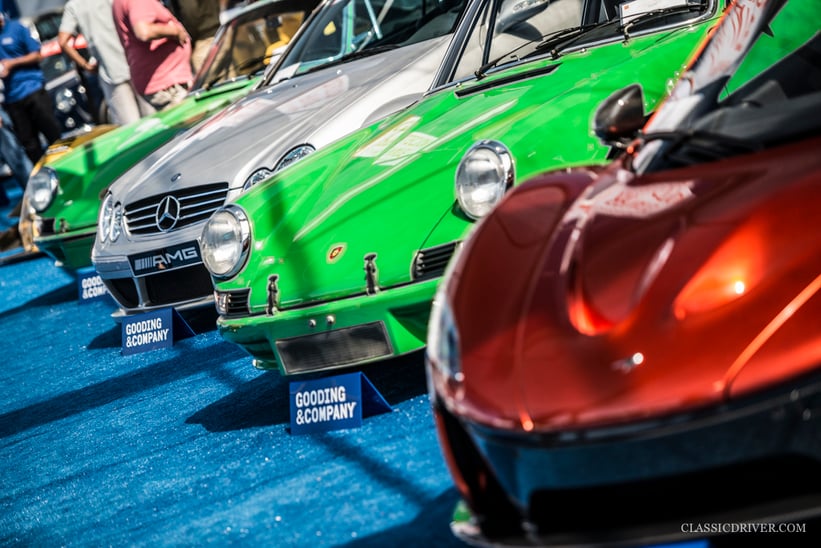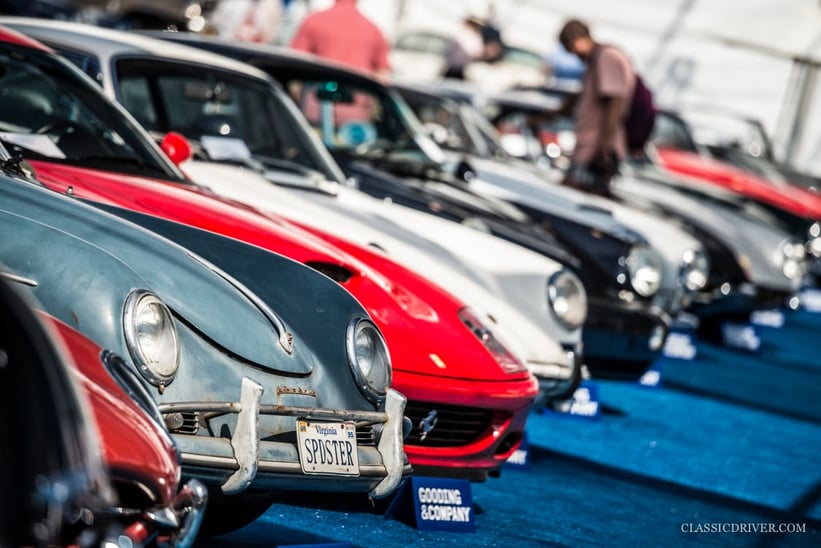 On the topic of contemporary supercars, the McLaren P1 sold for $1.93m (RM's P1 sold for $50,000 more the night before, although that example included a number of MSO options) – a tidy profit for the previous owner in any case. Another 'trending' model, the Ferrari 512 M, made a lofty $599,500.
Speedster surprise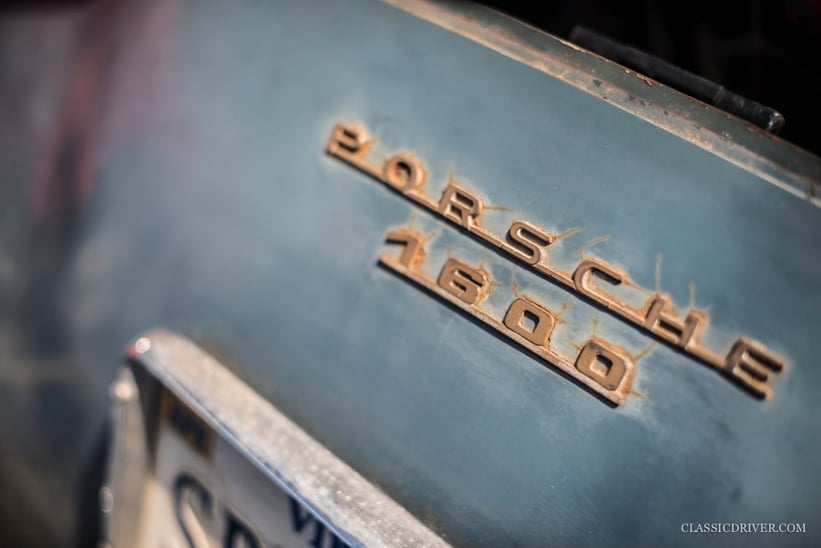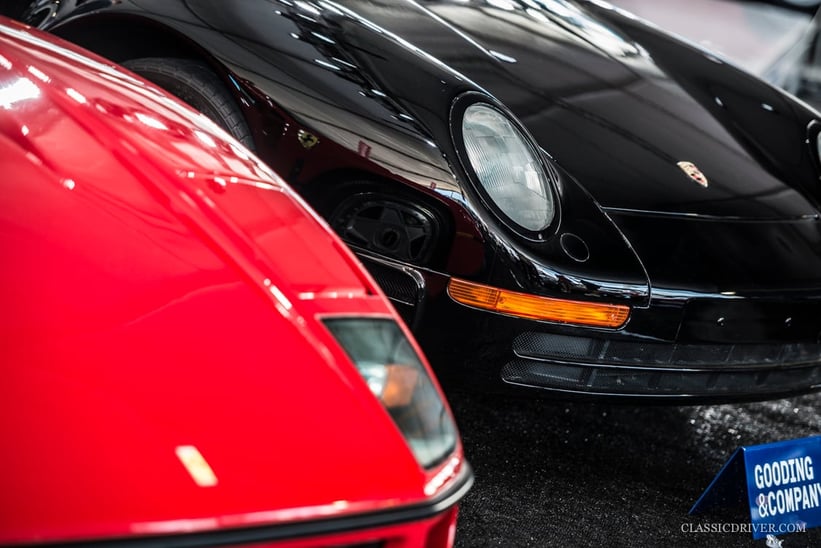 The R-Type Continental ordered new by Ian Fleming was unsold at $1.15m, the celebrity link a little too tentative in comparison to the example owned by Aristotle Onassis that RM sold for $1.21m on Friday. The 'barn-find condition' cachet drew fevered bidding on the Porsche 356 Speedster, however, with the price settling at just over half a million dollars against a $325-375k estimate. Another dizzying result saw a Ferrari 250 GTE make almost $800,000.
Please note, all results are inclusive of buyer's premium, and do not account for all post-auction sales.
Photos: Rémi Dargegen for Classic Driver © 2015