Retro Classics in Stuttgart was the oil-scented antidote we needed
An entirely different flavour from both Rétromobile in Paris and Techno Classica Essen, Retro Classics in Stuttgart was a welcome antidote to the electrified monotony of the Geneva Motor Show this week. These were our combustion-engined stars of the show…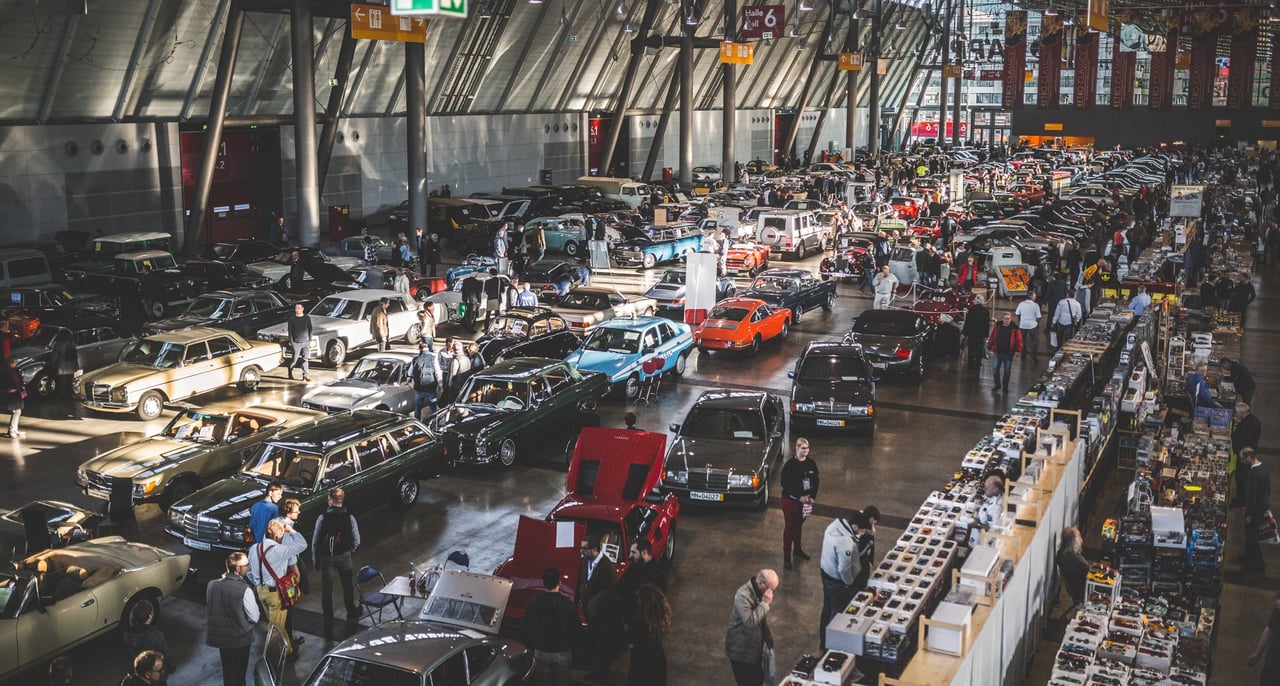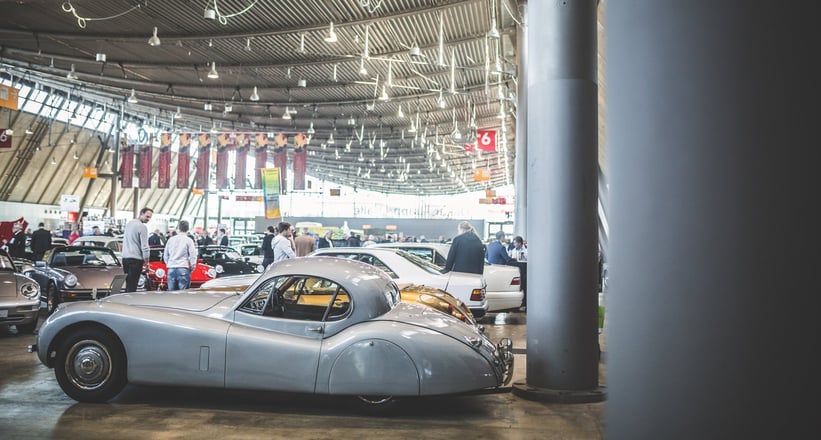 An oil-scented oasis where the appetite for old cars was as strong as we've felt in a while, the Retro Classics trade fair in Stuttgart was a story of scale. Gazing out from mezzanines in the various halls over a sea of collector cars interspersed with enthusiastic visitors, was fantastic and truly encouraging. Naturally, given the show's proximity to the factories of Porsche and Mercedes, there was an emphasis on these. But there was also an abundance of 'youngtimers' – a clear sign that interesting younger cars are continuing their march forwards in the market.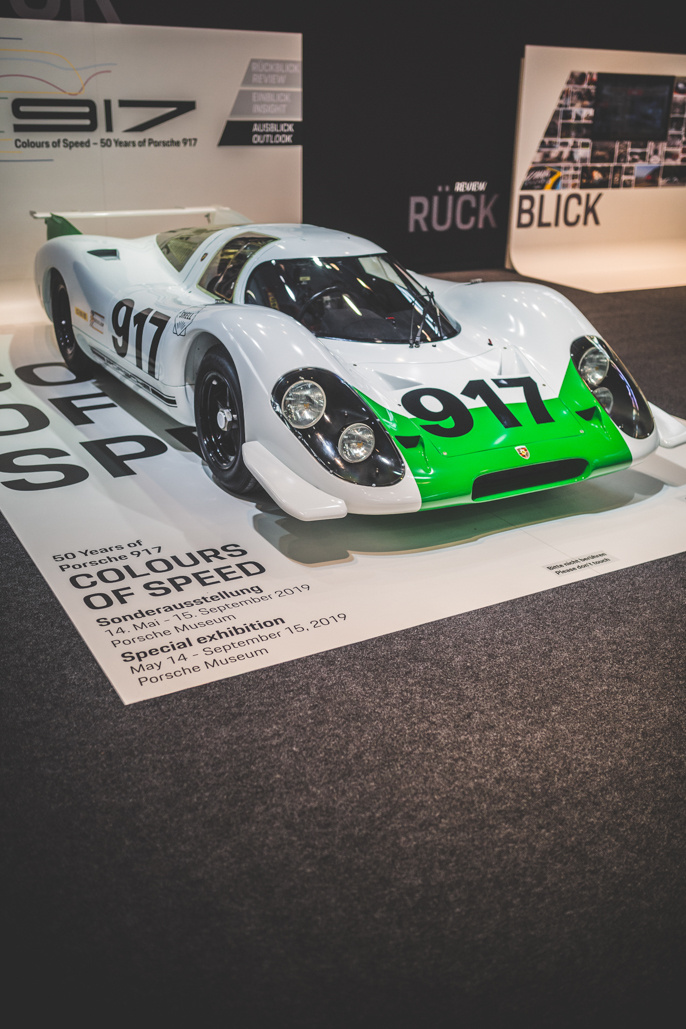 It's a big year for Porsche as its most famous car, the 917, celebrates its 50th birthday. In fact, the legendary Le Mans-winning prototype made its debut at the Geneva Motor Show exactly 50 years ago this week. And with Retro Classics but a stone's throw from the factory, the Porsche Museum saw fit to bring along chassis 001, which it's just restored to the exact specification in which it appeared at the Geneva salon in 1969.
The appearance, which was complemented by period Works driver Kurt Ahrens, teases the 'Colours of Speed – 50 years of the 917' exhibition, which is poised to take place at the Porsche Museum in May.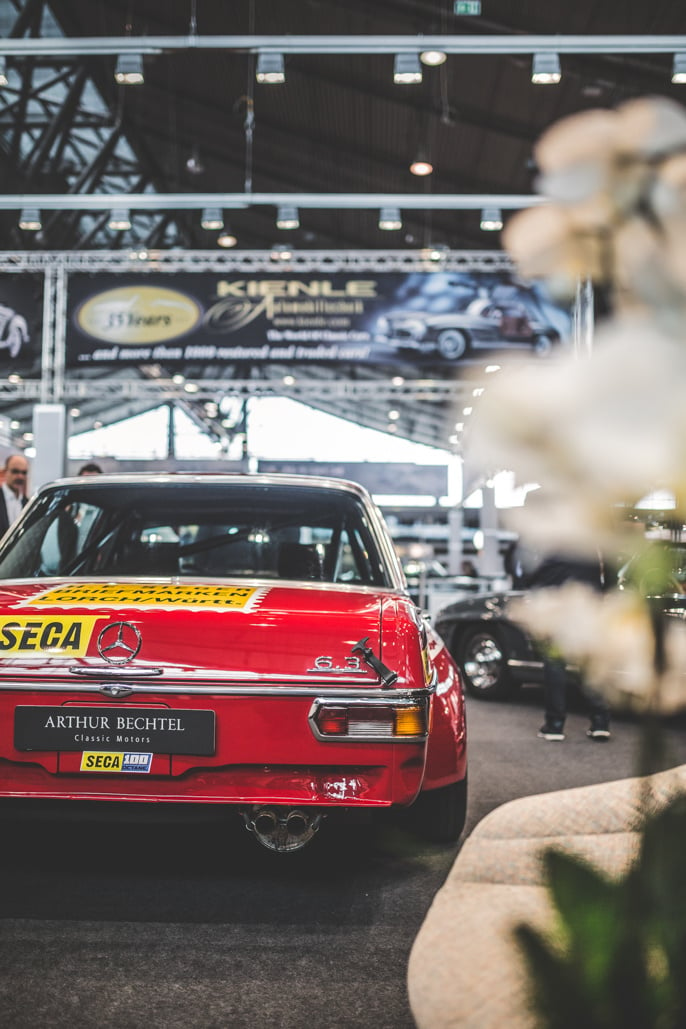 A Porsche 917 is the last car we expected to see over at Arthur Bechtel Classic Motors, one of Europe's foremost Mercedes-Benz specialists. But there it was – a Kurz example fitted with the ultra-cool fins on the tail, drawing attention as effortlessly as it would cut through the Mulsanne air. The Mercedes 300 SEL 6.3, affectionately known as the 'Rote Sau', or 'Red Pig', was also mightily impressive.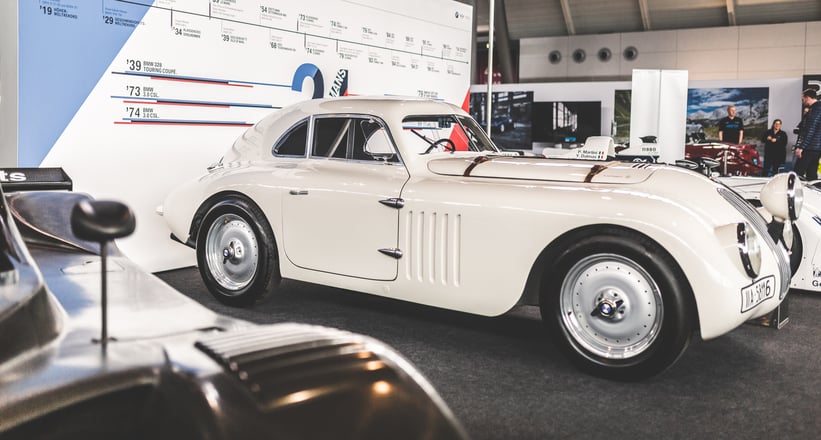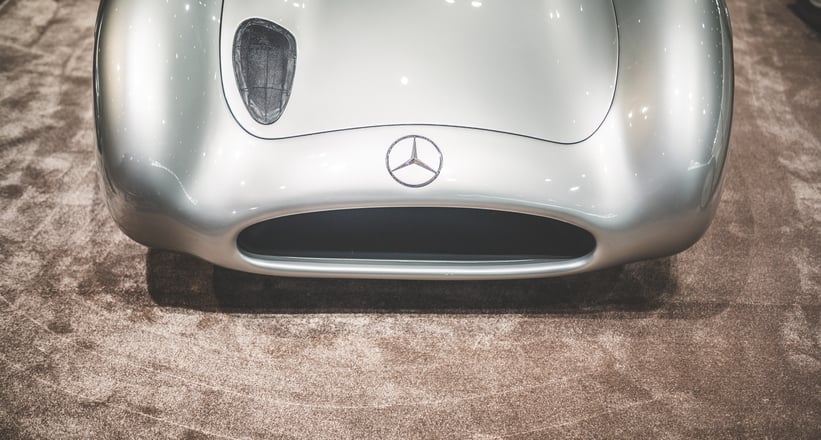 Of course, Mercedes-Benz and BMW were not going to let Porsche steal all of the thunder in Stuttgart. The former presented a trio of its most important racing cars – the 1909 'Blitzen Benz', a 1955 W196 R, and a 1997 CLK GTR AMG – while the latter actually followed a similar theme. Of the host of white-and-blue milestone racers the Munich manufacturer brought to Stuttgart, our pick had to be the lesser-known IMSA GTP prototype, which was driven by John Andretti and David Hobbs.
We'd be lying if we said we'd ever heard about the outrageous Lotus Europa Group 5, too. The Zakspeed-built silhouette sports car apparently wasn't very good, but its hilariously swollen bodywork brought a smile to our faces.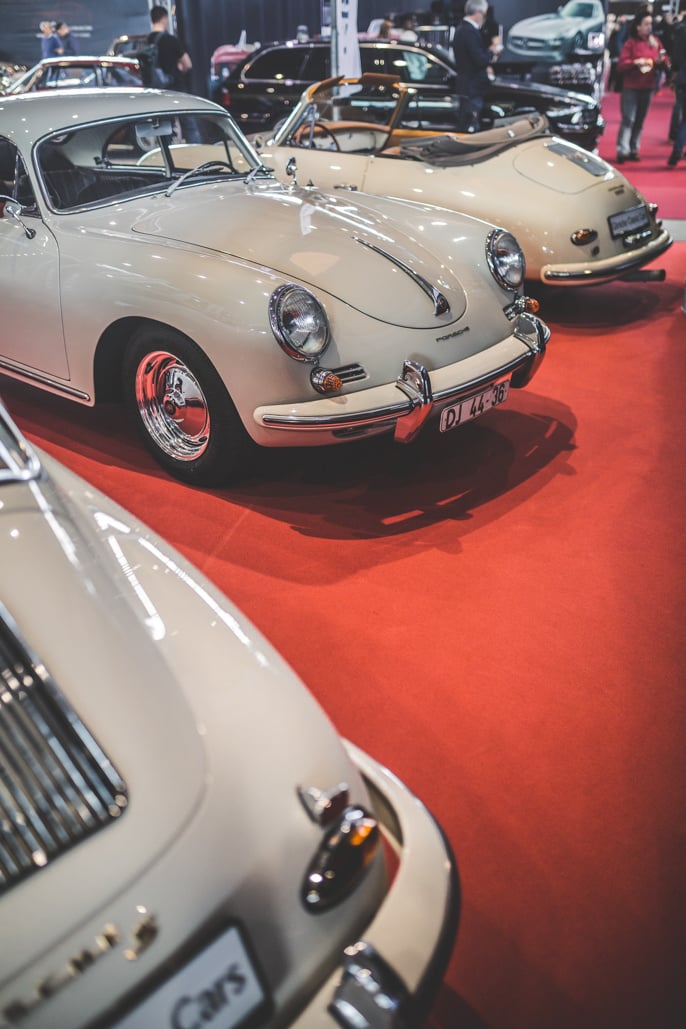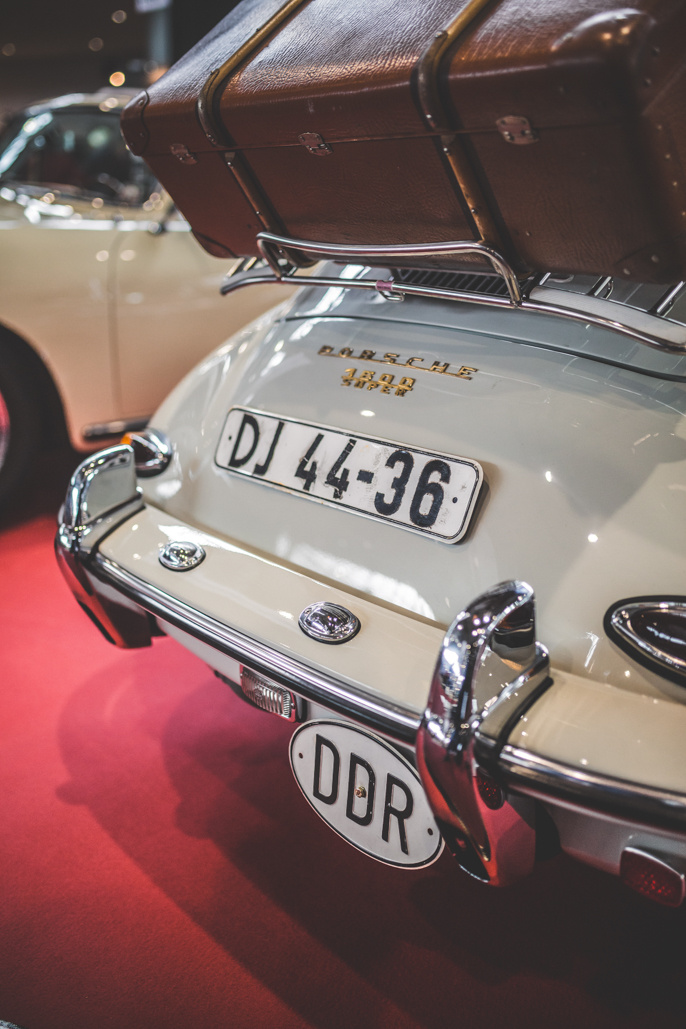 Markus Bauer at Glinicke Classic Cars couldn't contain his excitement at the spread of Porsche 356s he had assembled. Our favourite was almost certainly the 356 B from 1959, which was one of just three cars built and delivered beyond the Iron Curtain in East Germany – it still wears its 'DDR' sign on the rear bumper, a poignant reminder of a darker period in Germany's history.
Our knees were well and truly weakened by the sight of Prins Classics' like-new Alfa Romeo 8C Competizione – we'd never realised just how gorgeous the seats are in the seminal noughties coupé, nor how steadily its value is creeping upwards. And at 26,500 euros, the low-mileage Maserati Quattroporte in Blu Nettuno certainly had our wallets twitching.
As fabulous as the Bugatti La Voiture Noire might be, we must admit it doesn't hold a candle to the exquisite 1925 Type 35A brought to Retro Classics by F.S. Cars in the Netherlands. Absolutely original and wearing its age with pride, the car was hustled by its enthusiastic owner to overall victory at the 2017 Zoute Rally in Belgium, fending off much faster Porsches entered with factory support. And it's got the trophy to prove it!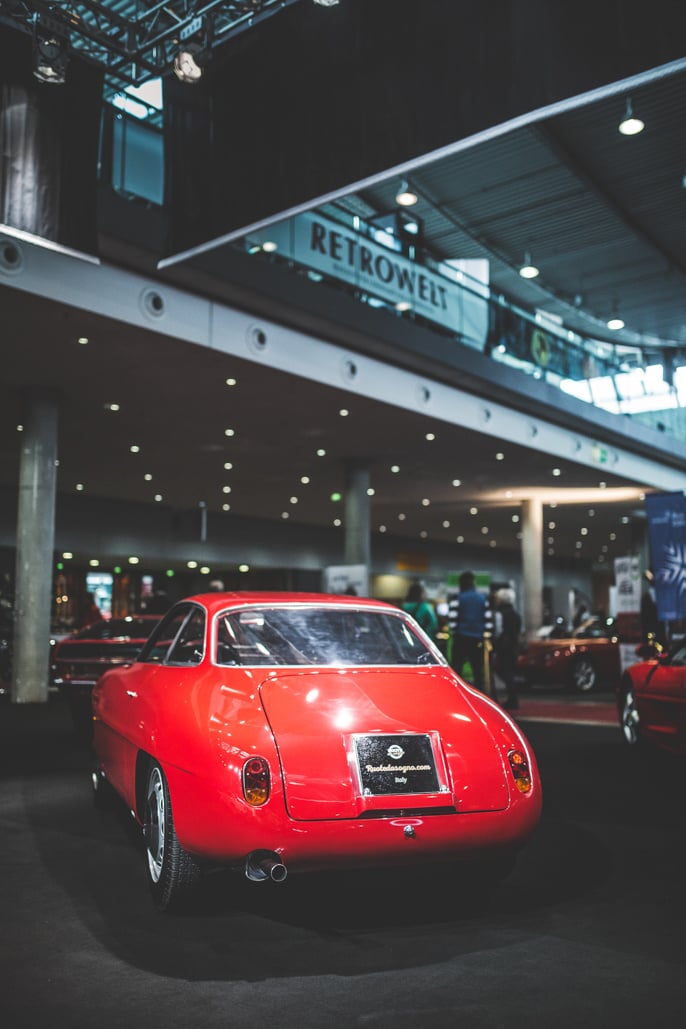 As expected, Ruote da Sogno brought some Italian flair, though, alas, not the Italian sunshine. With a brace of Zagato-bodied Alfa Romeos – a 1300 GT Junior and Giulietta Sprint – the Emilia Romagna-based über-dealer proved you don't need to be a multimillionaire to take part in the Milanese design studio's centenary celebrations.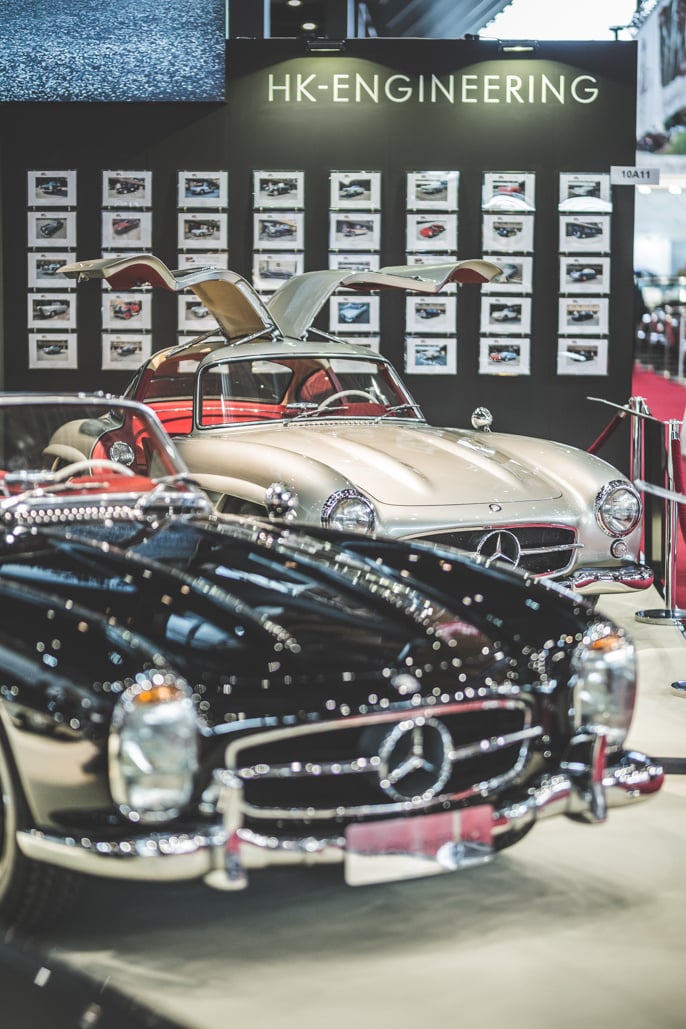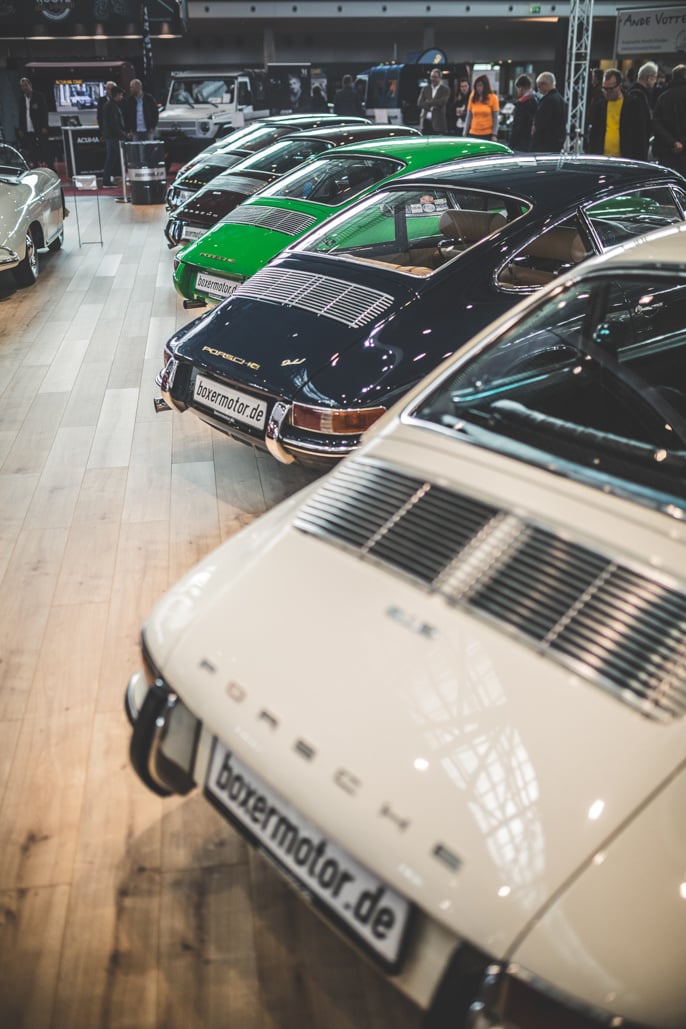 The German Mercedes specialist HK Engineering put on a show only it knows how to pull off, with not one, not two, not three, but six 300SLs, in both 'Gullwing' and Roadster form. Our favourite was probably the highly original Silver example from 1955, which was fitted with the elegant Gabardine Blue chequered interior and has covered a scant 8,760km since being restored.
The typically large and eclectic selection of classics from the Gallery Aaldering was rivalled only in scale by local Boxer Motor, whose adjacent stand must have featured 50 Porsche 356s and 911s, our favourite of which was, surprisingly, a dark green and entirely de-badged 991 GT3 RS.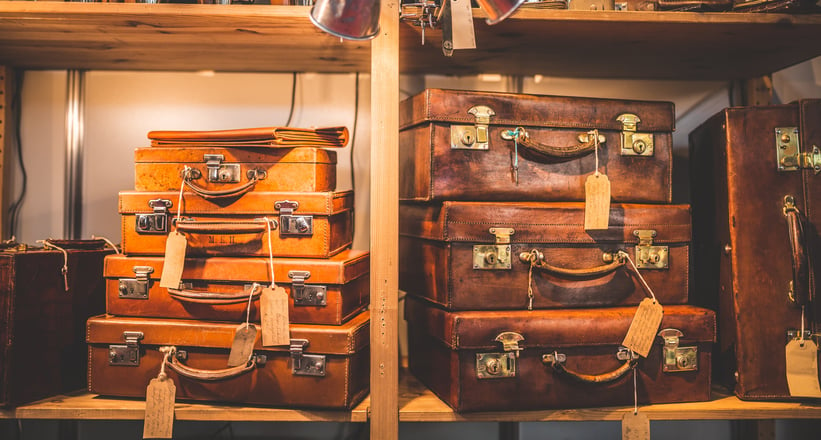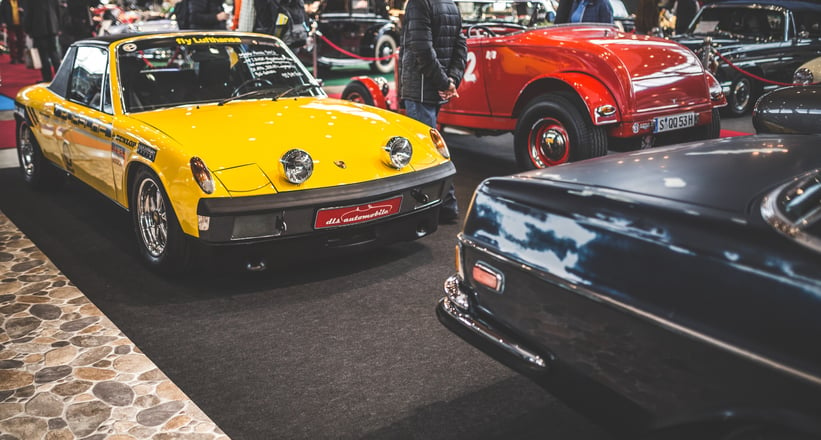 Other Classic Driver dealers present included Messina Classics, with a small but seductive collection of 'youngtimers'; Bastian Voigt, who premiered his new auction platform; Lupus Classic Collector, with its elegant antique collectables; Cargold, whose 1937 Mercedes-Benz 540K Cabriolet A took pride of place; and DLS Automobile, whose Alfa Romeo Disco Volante replica was attracting onlookers left, right, and centre.
You may well have missed our 'Best of Show' if you were at Retro Classics, because it was hidden away in a distant hall. The Museo Enzo Ferrari brought just one car from Modena, but by gosh it was a special one: a Ferrari 126 CK Formula 1 car driven by the great Canadian Gilles Villeneuve in the 1981 season. Goosebumps were well and truly raised.
Photos: Robert Cooper for Classic Driver © 2019