Range Rover LWB: Private-jet luxury for the road
In the Range Rover LWB, Land Rover has introduced not only the first stretched-wheelbase variant of its all-conquering SUV in 20 years, but also the most luxurious specification yet offered…
No doubt with the LWB-loving American and Chinese markets at the forefront of its collective mind, Land Rover has stretched the fourth-generation Range Rover – the main beneficiaries being the rear-seat passengers. While only the eagle-eyed will spot the well-executed elongation from the outside (overhangs remain unchanged for proportional consistency), the changes are more obvious once the extended rear door is opened.
As well as 140mm being added to an already generous amount of legroom, the seat recline angle has been increased to 17 degrees, bringing the Rangie even closer to private-jet levels of comfort – particularly when the individual 'Executive Class' rear seats are specified. The jet-set will also be taken by the new 'Autobiography Black' trim level, which adds various goodies from JLR's Engineered to Order division, including massage seats and electrically deployable, leather-topped fold-out tables.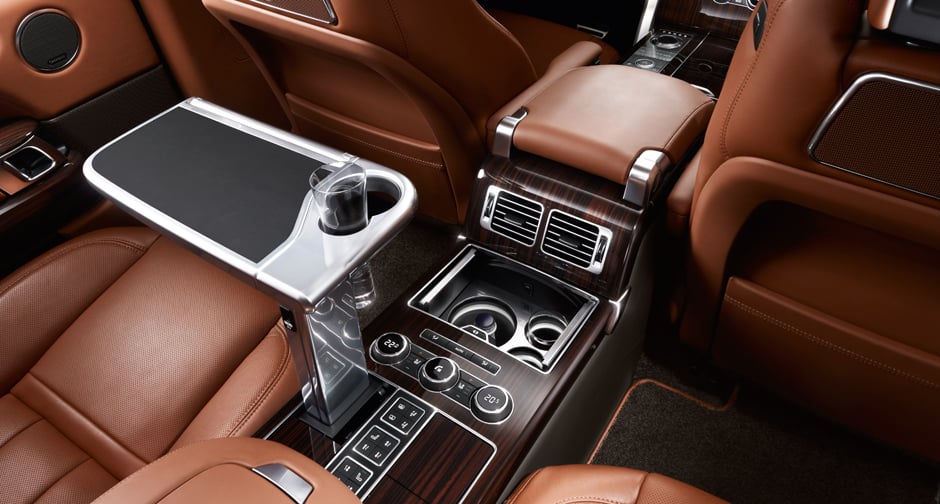 Fittingly, the circa £140,000 Range Rover LWB will debut at the LA and Guangzhou Motor Shows simultaneously. A hybrid version is planned a little further down the line.
Photos: Land Rover