Range Rover Evoque Convertible Concept
If the idea of a 4x4 roadster feels slightly strange, don't forget two granddaddies that begat the entire off-roader genre: the immortal Willys Jeep and the original post-War Land Rover.
At the 2012 Geneva Motor Show, Land Rover Design Director Gerry McGovern will present a soft-top version of the highly rated Evoque two-door coupé. A 'concept' only, the design study is intended to gauge public reaction to the idea of an open off-roader; clearly 'lifestyle' writ large.
Were it not for the marque's unrivalled capabilities away from the Tarmac, the cynical might consider it merely another marketing-led initiative.
The Evoque Convertible Concept will be equipped with a cloth, "fully retractable premium roof system with a Roll Over Protection System".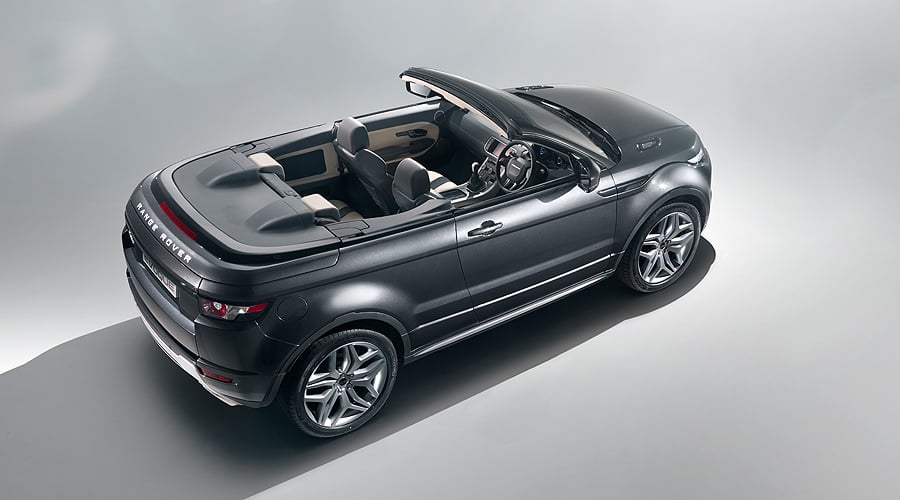 And, if it hits the showrooms, one assumes a matching premium price tag.
No further details on engines, or images of it hood-up, have been released. Nor has the company responded to rumours of a possible worldwide shortage of chrome, 22-in wheels and over-sized speaker systems.

Photos: Land Rover