Inside the toy box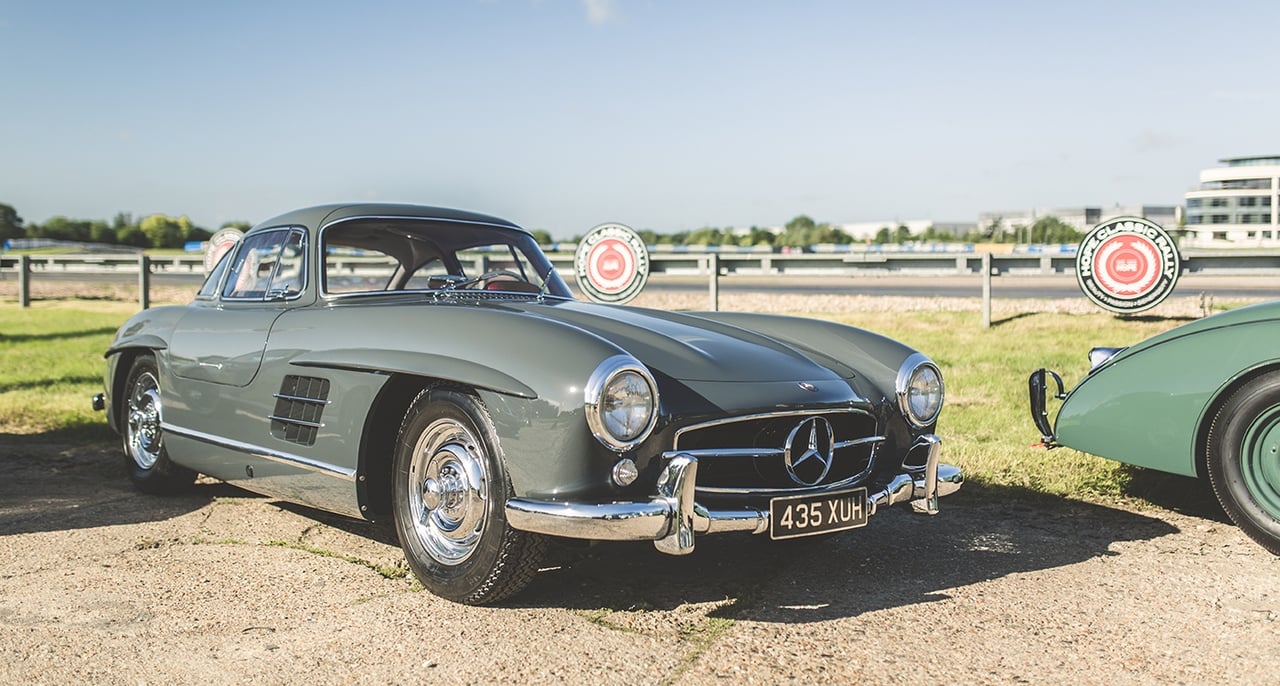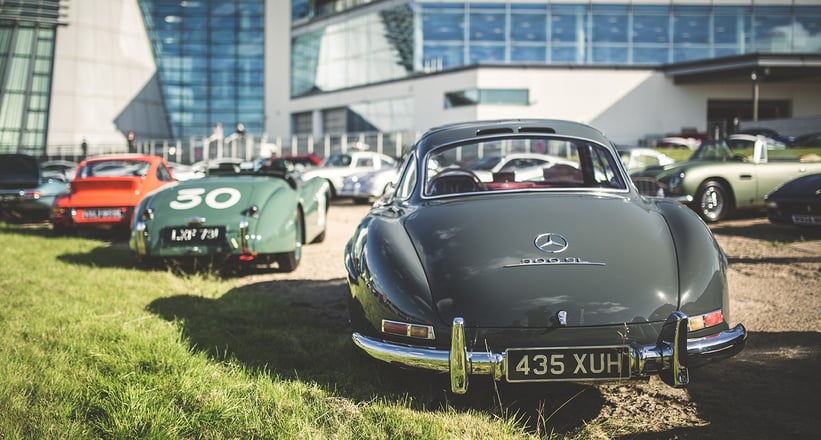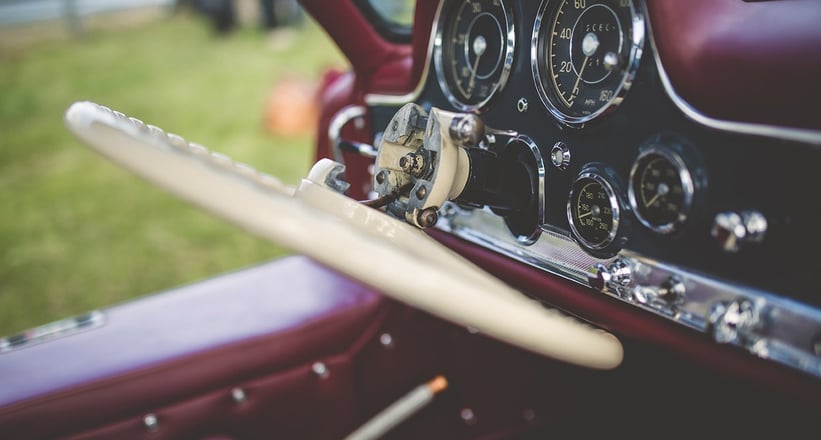 The assembled metal at the Hope Classic Rally gala dinner would happily be welcomed into the most blue-chip showrooms worldwide, from a Porsche 911 2.7 RS and period-competition heavyweight Jaguar XK120 to a smattering of E-types and even a Ferrari 250 GT SWB (right-hand drive, no less). To see these cars assembled for charity, as opposed to financial gain or static display, is something special, but then, to experience what happened next was really quite remarkable. After a compelling talk on the charity WeSeeHope and its life-changing work with underprivileged children in Africa, golden envelopes were distributed to guests throughout the room. Far more desirable than a ticket to Willy Wonka's chocolate factory, these golden tickets contained the names of the cars that the night's generous donors would be driving the following day. Amid joyful declarations of allocated exotica, my envelope read: Mercedes 300 SL 'Gullwing'.
Time for take-off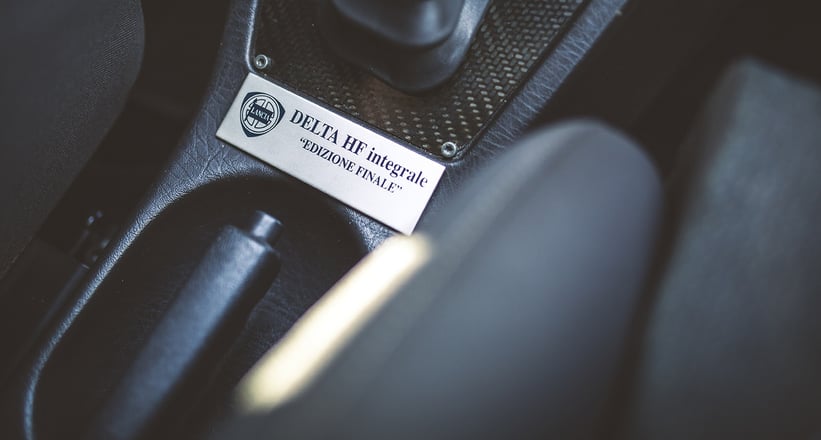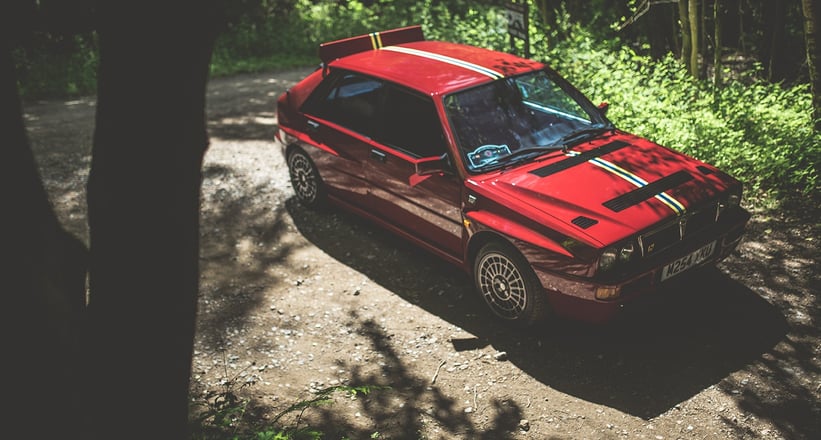 Indeed, the handsome grey over red German icon that proudly displayed its wingspan at the entrance was to be mine for the whole day. Suffice to say, dinner conversation was somewhat sporadic and sleep later that night was rather limited, as my mind raced with thoughts of piloting the space-framed superstar on winding English B-roads. Cut to the next day and the latent aggression of the Gullwing's idle rumbling throughout that most statuesque of cabins signalled the start of a bucket-list drive — that was until electrical gremlins thwarted my plans. As I slowly began to resign myself to sitting out this incredible day, the incredible owner of said Gullwing stepped in and mercifully reported that he had a backup car. And such was the calibre of the vehicles on offer at the Hope Classic Rally, that this was no ordinary backup car — it was a Lancia Delta Integrale HF Final Edition. Ironically, the German car had proved unreliable and the Italian stallion was here to save the day, with my momentary disappointment being replaced with child-like wonder.
The Italian Job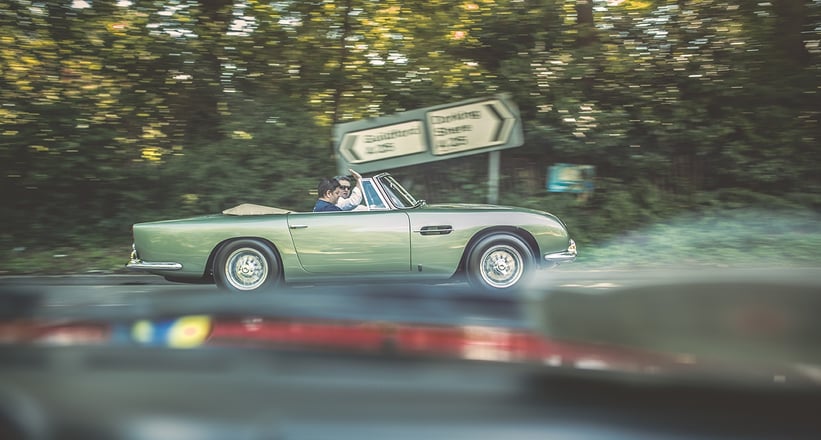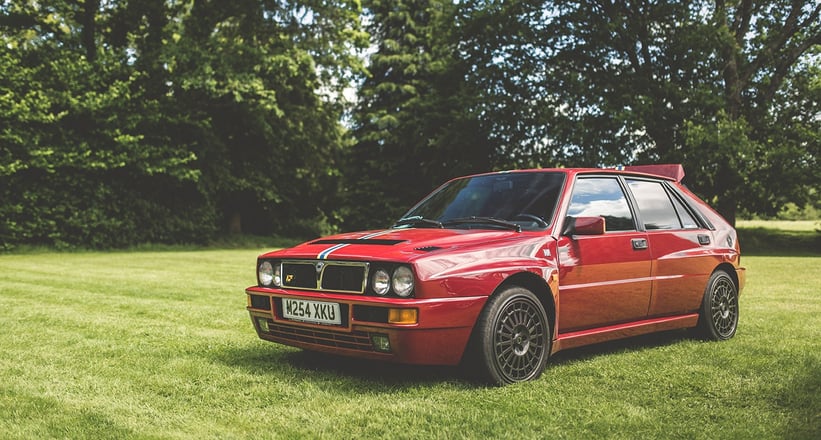 Behind the wheel of the Delta, two things became immediately clear: 1) B-roads may well stand for 'Boost Roads' and 2) despite the aggressive appearance of the box arches and absurdly angled rear spoiler, this car is no frightening beast. It immediately fills you with confidence, and although the gearbox may be a joy to operate, you'll usually find yourself holding onto third and sitting in that bodacious boost zone. One expects an Italian car to come with a certain amount of delicacy and quirks, such as inoperative switchgear or the ergonomics of an aeroplane bathroom, but this Delta is far from that. Somehow, startling composure and Italian flair were both present in this vehicle, and although I would normally keep the 250 GT SWB in my rearview mirror for as long as humanly possible, the temptation to throw the Delta into a corner that it simply shouldn't be able to exit was far too tempting.
Rallying for good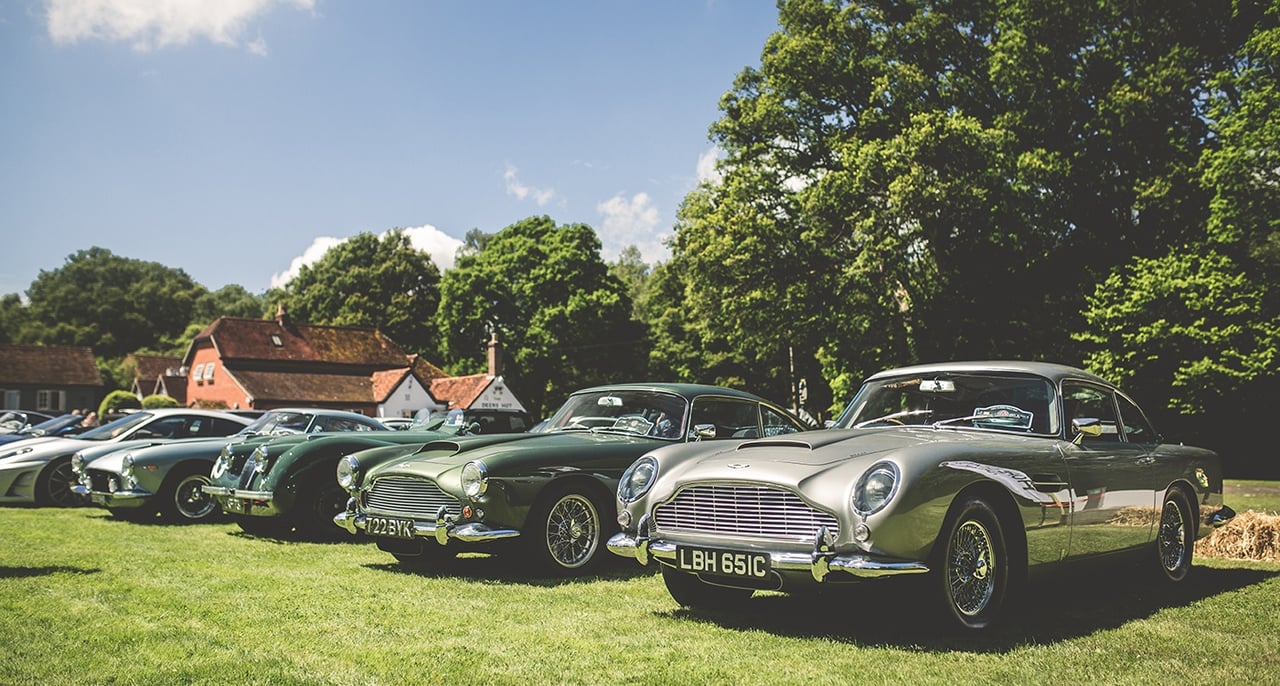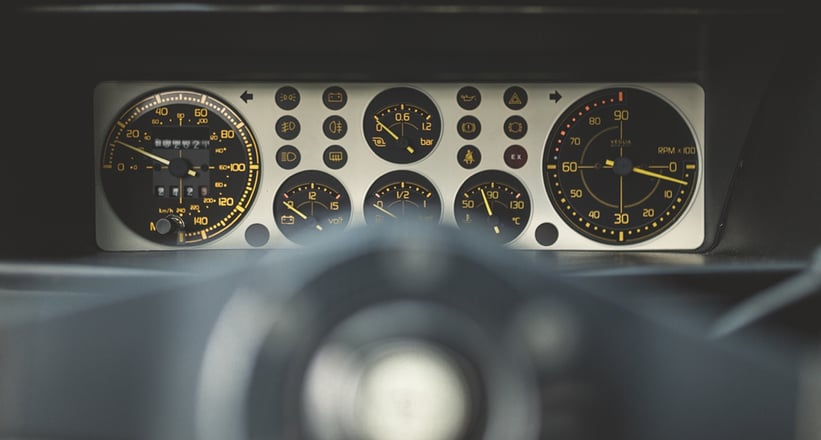 Arriving at the end of the rally, as the keys to the Delta were pulled from my grasp, so I started to reflect on my day with a rally icon, driving among a delectable selection of exotic cars on stunning country roads. As amazing as this was for a fortunate car enthusiast, I couldn't help but think how incredible this was for the other participants, some of whom had never driven a classic before but had just spent a day behind the wheel of some true motoring greats, ones that had rarely been seen on the road and almost never driven by anyone else but their owners, all the while raising money for a fantastic cause. The generosity of these owners speaks volumes about the calibre of work undertaken by WeSeeHope — long may this unique event continue...
Photos: Robert Cooper for Classic Driver © 2017