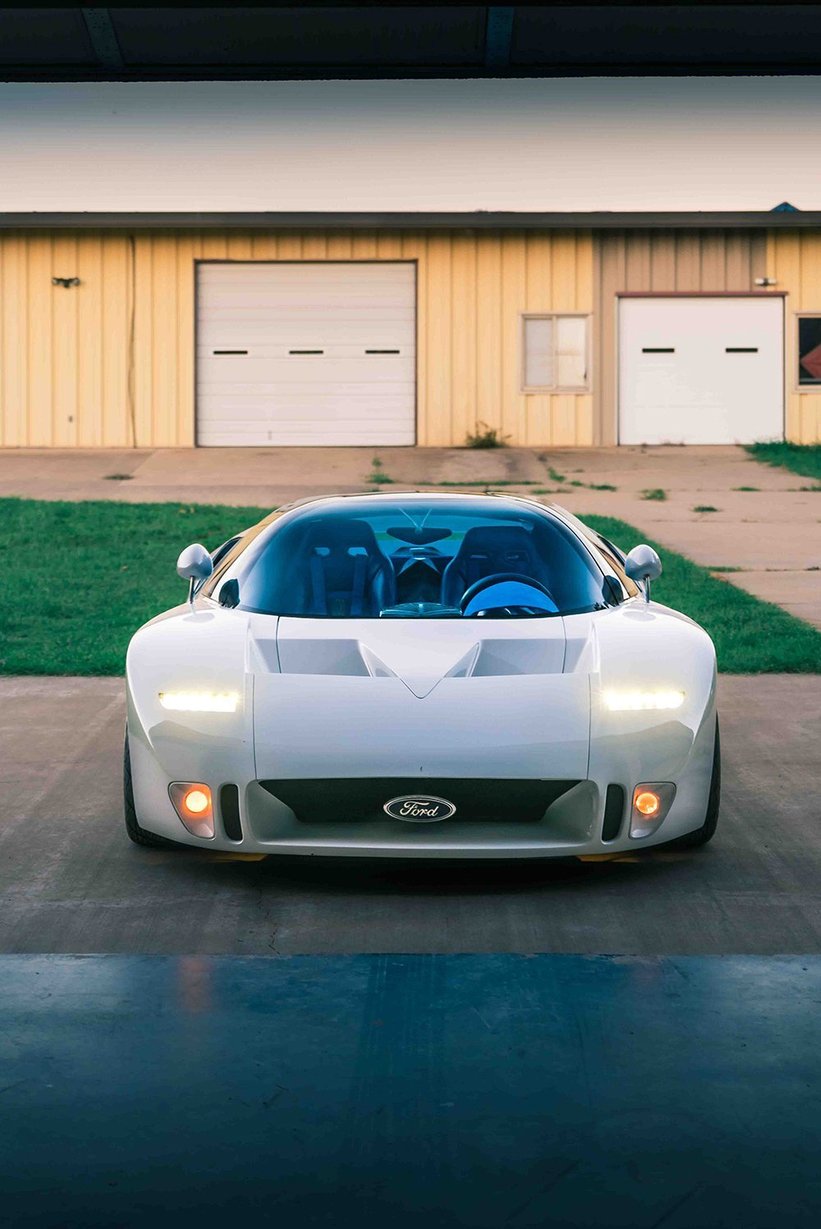 It's a sad fact that some of the most exciting, imaginative and avantgarde concept cars not only fail to make production, but also end up being destroyed by the very manufacturers that created them.
However, some escape the factory purges that can see concepts consigned to the crusher, and instead end up in the darker recesses of storage facilities, where they're almost invariably left to gather dust. It's an ignominious contrast to their spotlit glory days at motor shows, where they're unveiled as the Next Big Thing in automobile design.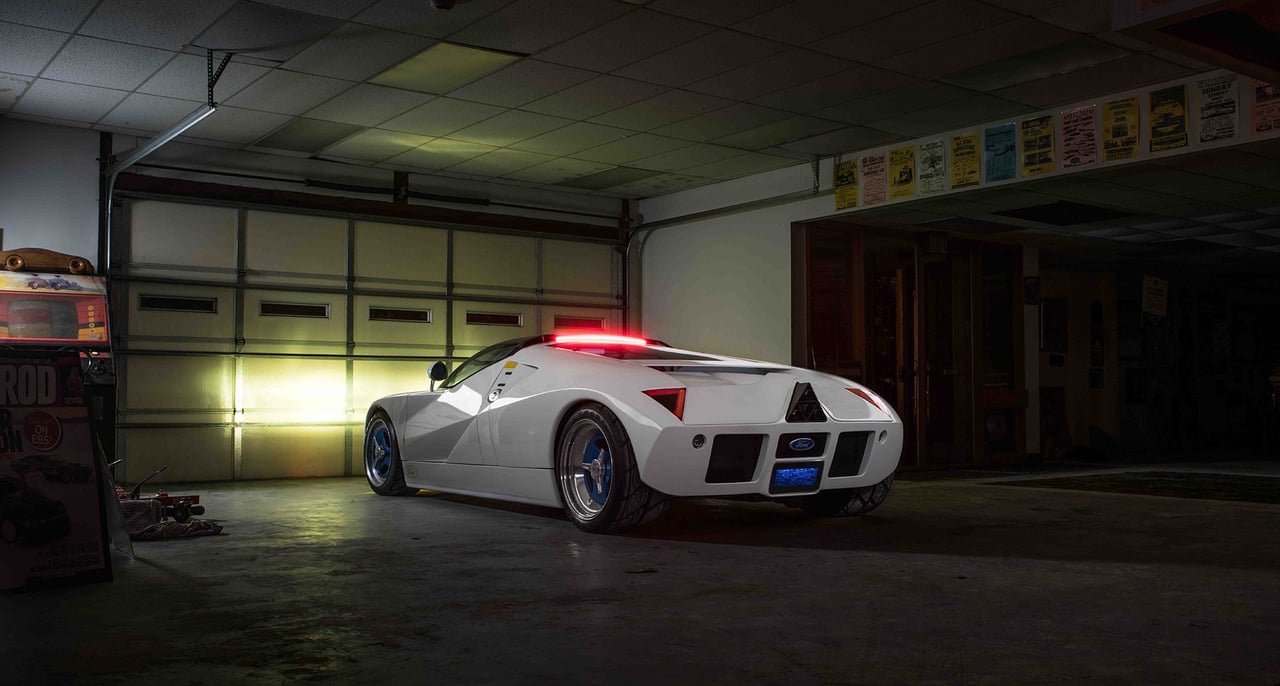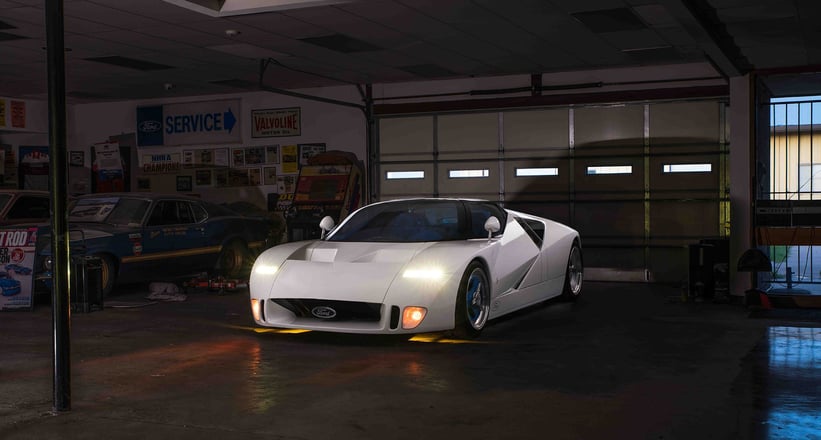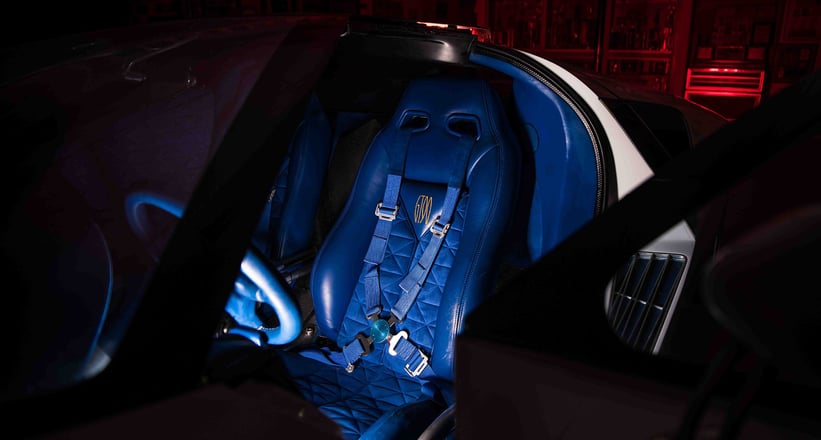 Such was the case with the remarkable Ford GT90 pictured here. This was Ford's entirely successful attempt to demonstrate that whatever its European rivals could do in the supercar stakes, the Blue Oval could do better.
First seen at the Detroit Auto Show in 1995, the GT90 took the essence of the legendary GT40 racer of the 1960s and catapulted it right into the 21st century. Showcasing the marque's 'New Edge' design philosophy, it bristled with aerospace-derived technology that ranged from its honeycomb aluminium monocoque and carbon-fibre body panels to an engine bay lined with Space-Shuttle-like heat-absorbing ceramic plates.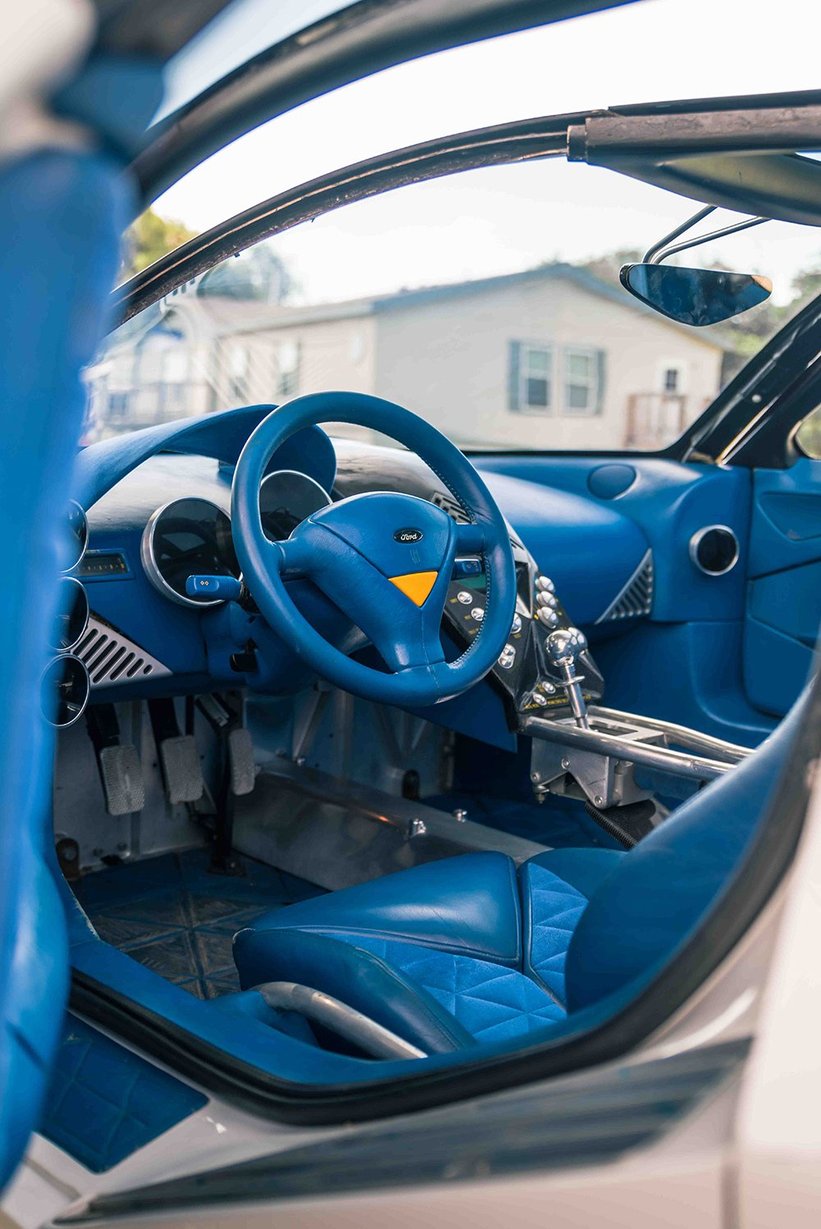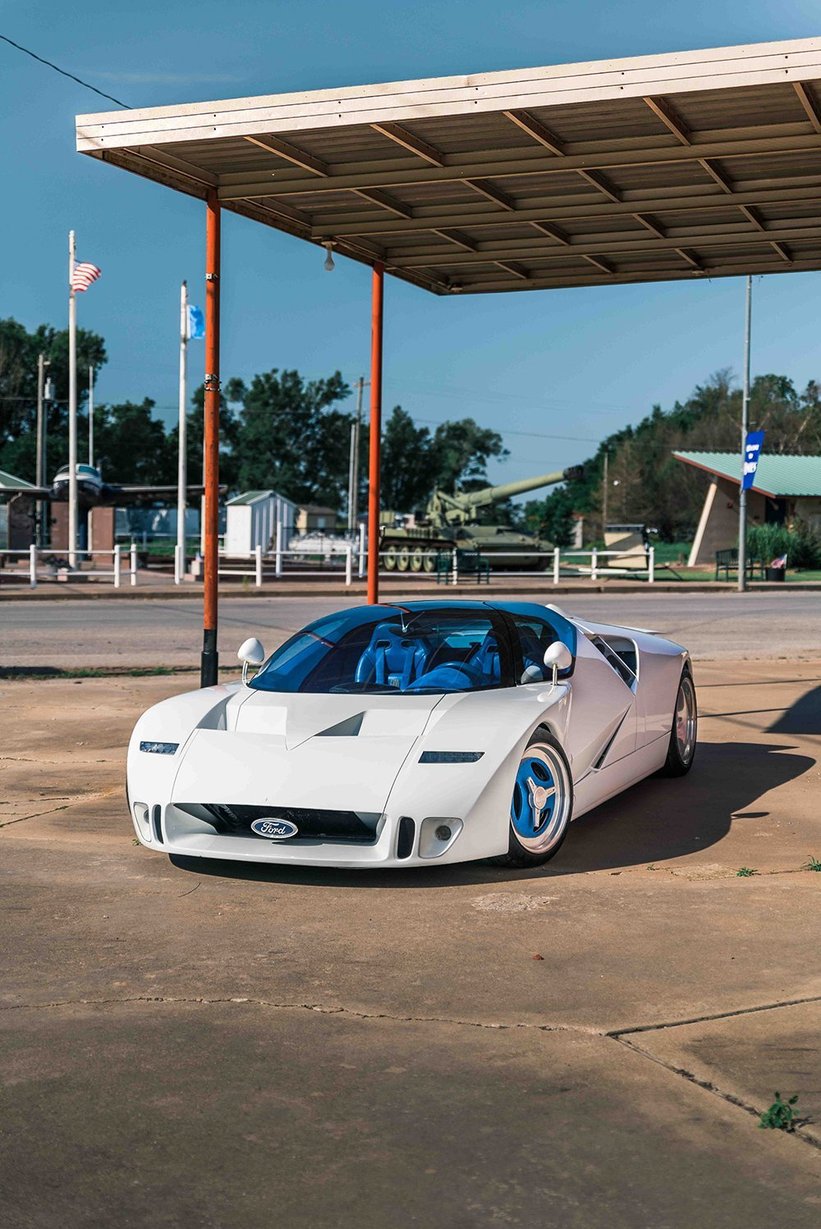 And not only did it look more sci-fi jet fighter than the Bugatti Veyron of a decade later, it could match itsperformance, too. With its 5.9-litre, 48-valve V12 force-fed by a quartet of turbochargers, the GT90 offered 720hp at a screaming 6,300rpm and could cover the quarter-mile dash in 10.9 seconds, before carrying on to a top speed of 253 mph. All this, remember, in 1995.

Said to have been secretly built from scratch by a special team of in-house engineers, the car was conceived during the embryonic stages of Ford's ill-fated Premier Automotive Group, five years after it had acquired Jaguar and a year after buying Aston Martin.
As a result, the GT90 features various bits borrowed from the Jaguar XJ220 (including that honeycomb monocoque) while the engine – which was developed using a Lincoln Town Car test mule – was the result of combining a modified version of a 90-degree Ford modular unit with cylinder heads designed for the Aston Martin DB7. All that power, meanwhile, was transmitted to the rear wheels through a slick five-speed gearbox jointly produced by FF Developments and Ricardo.


Although the $3m concept was finished and drivable (it even made a dramatic, tyre-smoking, banshee-wailing appearance in an episode of BBC Top Gear), plans to make it viable for production were shelved, despite America's booming economy, soaring stock values and low fuel prices.
All the same, the GT90 proved so sensational as a one-off that it was chosen to star in numerous top-selling video games, including Need For Speed II, Gran Turismo 2 and Sega GT Online (to name but a few), thus ensuring its place in virtual automotive history.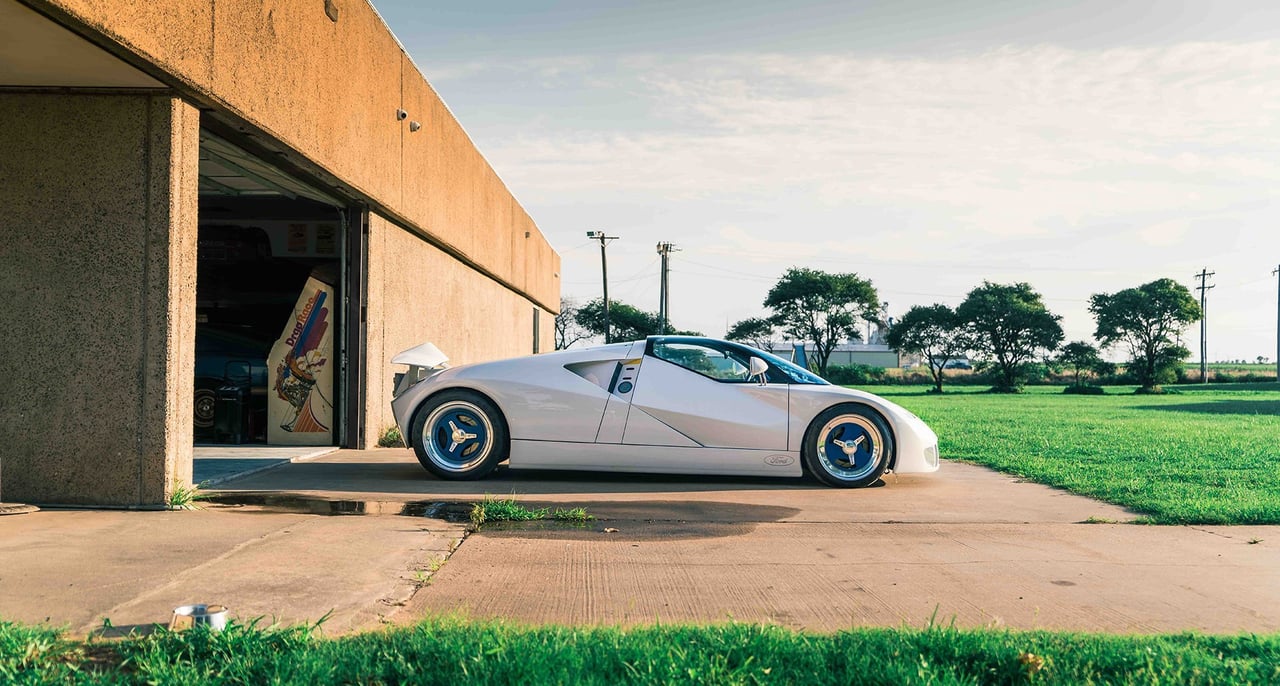 But the real GT90 was little seen after its Detroit debut, save for a random appearance at the Woodward Dream Cruise in 2002, on the Ford stand at the 2008 Goodwood Festival of Speed and again the following year, when it was brought out during an event to mark the Mustang's 45th anniversary. Then, auction house RM announced it was to be the star of its 2010 Scottsdale sale.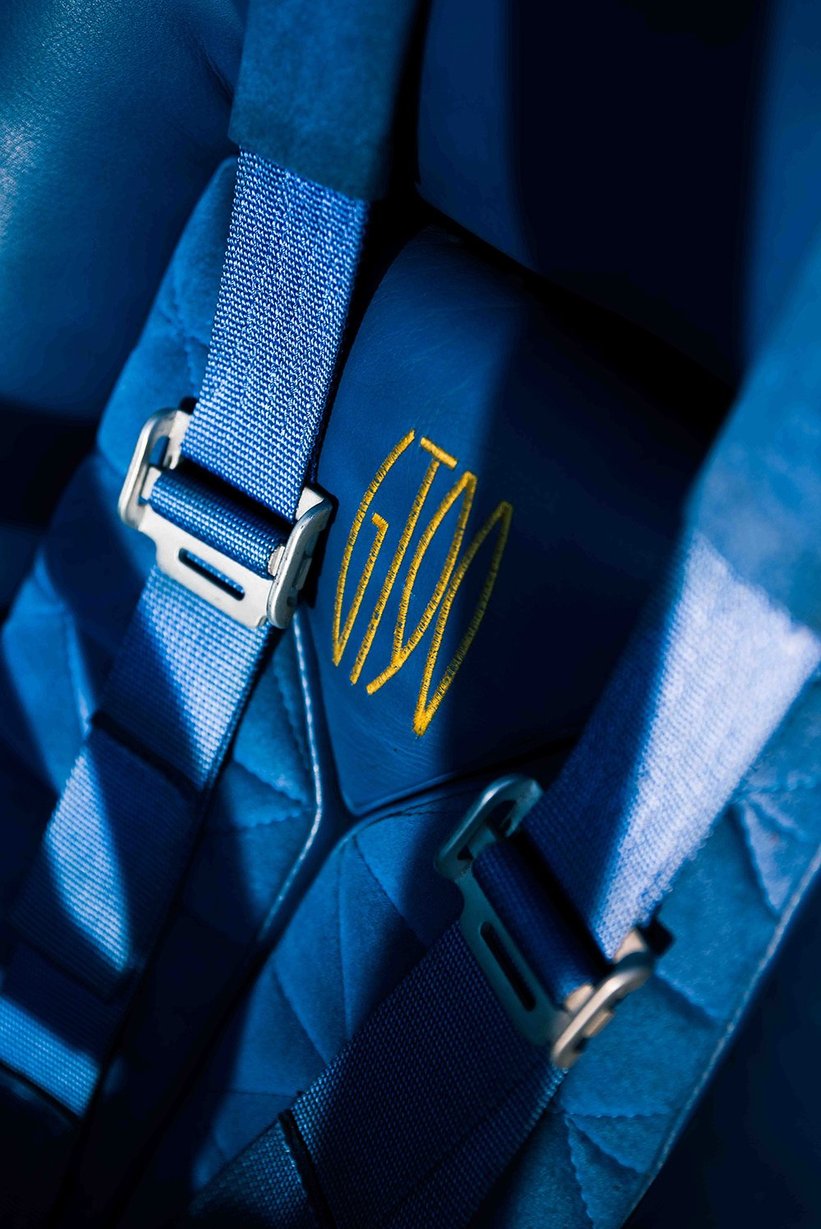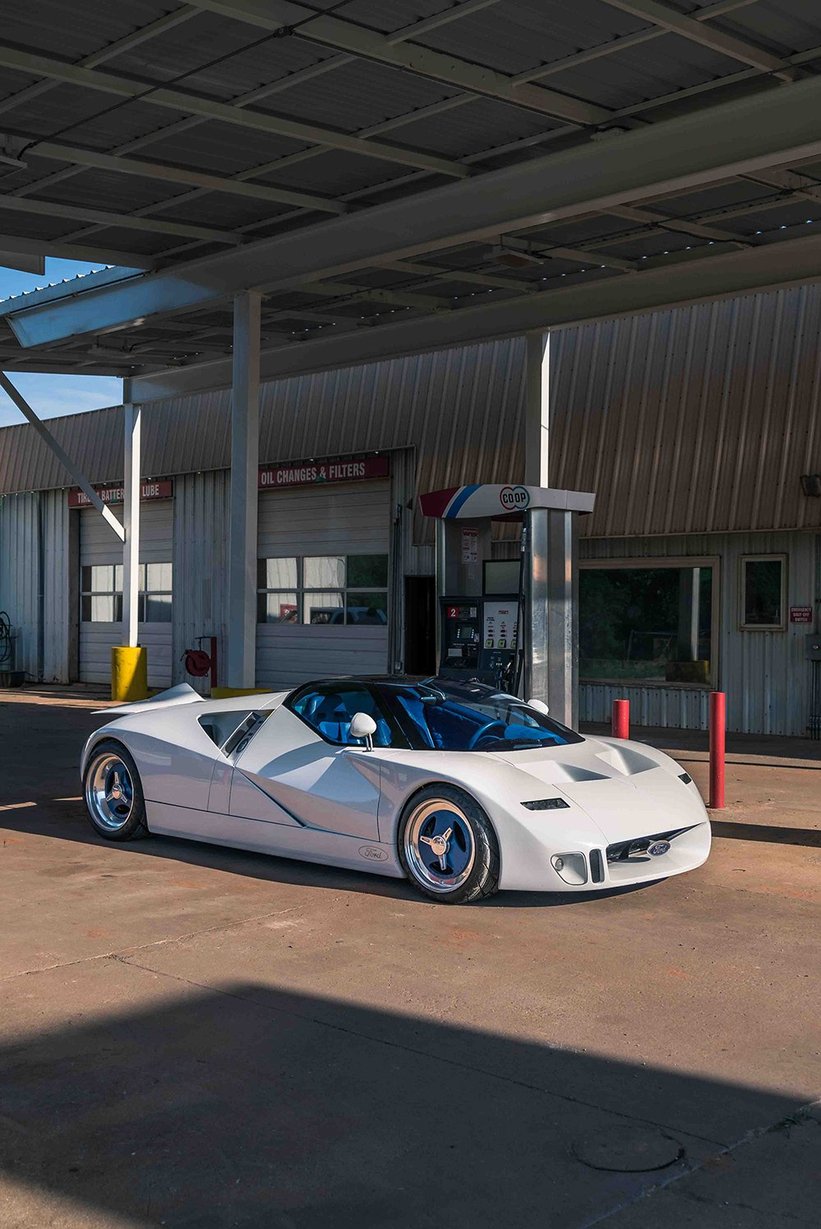 In the event, the GT90 was withdrawn – but, unbeknown to most, negotiations to find it a new home had already been opened with Brent Hajek. The oil and gas tycoon owns Oklahoma's Hajek Motorsports Museum, which houses more than 80 cars, including the country's largest collection of vintage dragsters.
It's a little known fact that Hajek has owned the GT90 for almost a decade now. He tells Classic Driver how he came to acquire it – for an 'undisclosed sum'.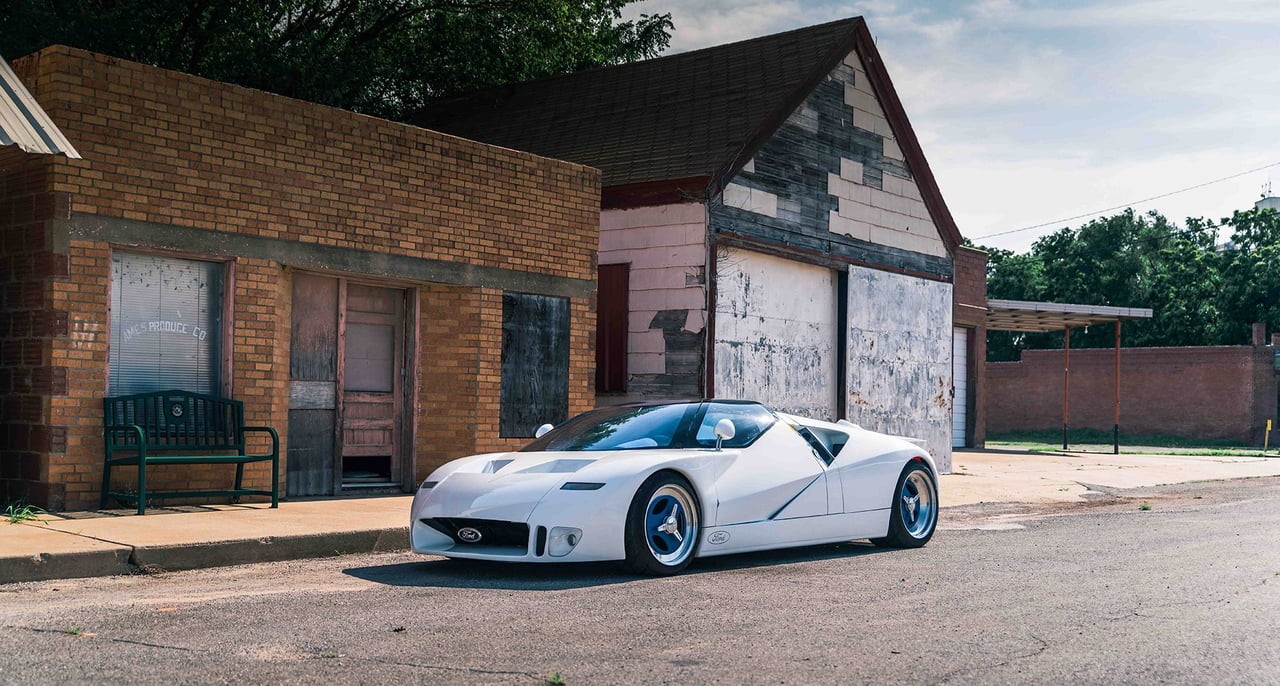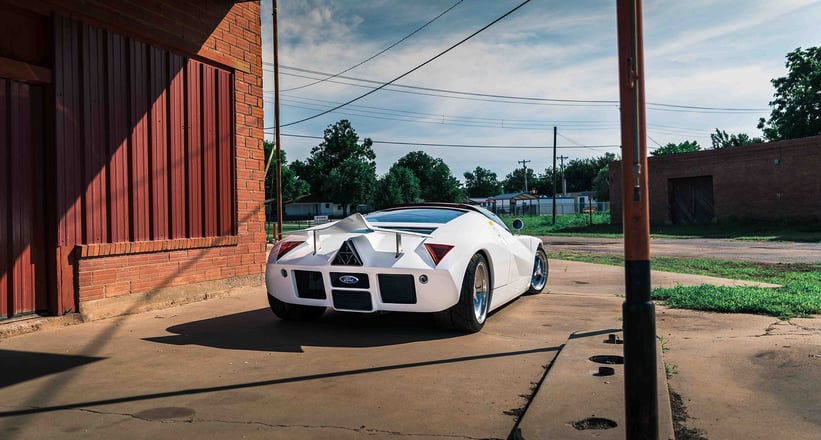 "I first discovered the car back in 2003 during Ford's centenary celebrations. Ford had hand-picked eight or nine of my cars for display as part of the event, and we were taken on a tour at Dearborn, which included a visit to a contractor's warehouse where I spotted the GT90, along with a lot of other stuff. I'd pretty much forgotten it existed, but I asked if it might be for sale – and then spent several years securing a deal."
The fact that Hajek has enjoyed long relationships with many key figures at Ford and has been instrumental in organising various high-profile events for the marque undoubtedly made him a worthy buyer of the car, which he finally acquired in 2012. There was some work to be done, however.


"It had bad fuel in the tank and both side windows were cracked at the top where they cut into the roof line – someone had obviously pulled them to force open the doors. We had to have new ones cast by a specialist at a cost of $18,000, but other than that, it was just a case of adding fresh fuel and it started right up. It even came with spare tyres and wheels and all the paperwork relating to its build and history," explains Hajek.
Prior to the pandemic, a producer from Jay Leno's Garage contacted him to organise featuring the GT90 on the show. "We got it all up and running and ready for filming, but then Covid intervened and so nothing happened – but I can assure you it goes extremely well. We've yet to take it on a closed circuit, but believe me, the performance is every bit as incredible as you'd expect ."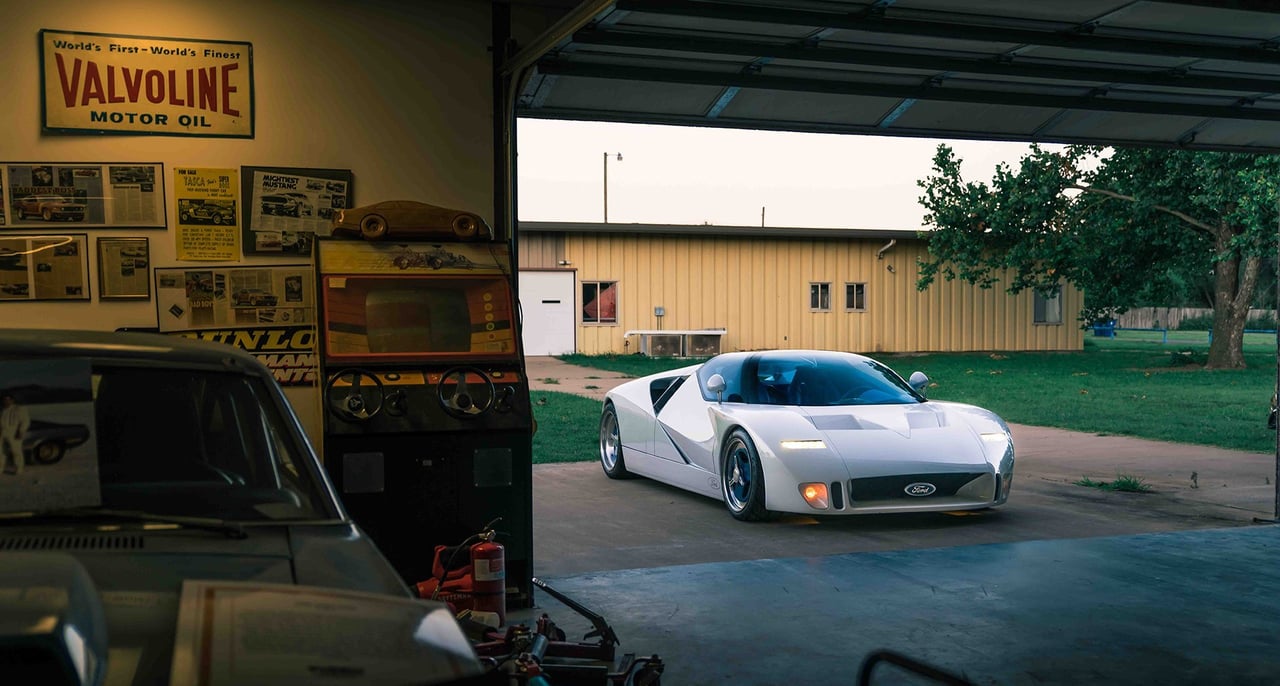 And if you're wondering whether the GT90 might be for sale, the answer from Hajek is an emphatic 'No'.
"We have had some crazy offers, including several for far more than the car is said to have cost to build, but I have no plans to sell," he says. "It's a miracle that it didn't get crushed years ago and very good that it wasn't, because it could never be replaced."
And there's no arguing with that, is there?
Photos: Zach Brehl © 2021