Spot the difference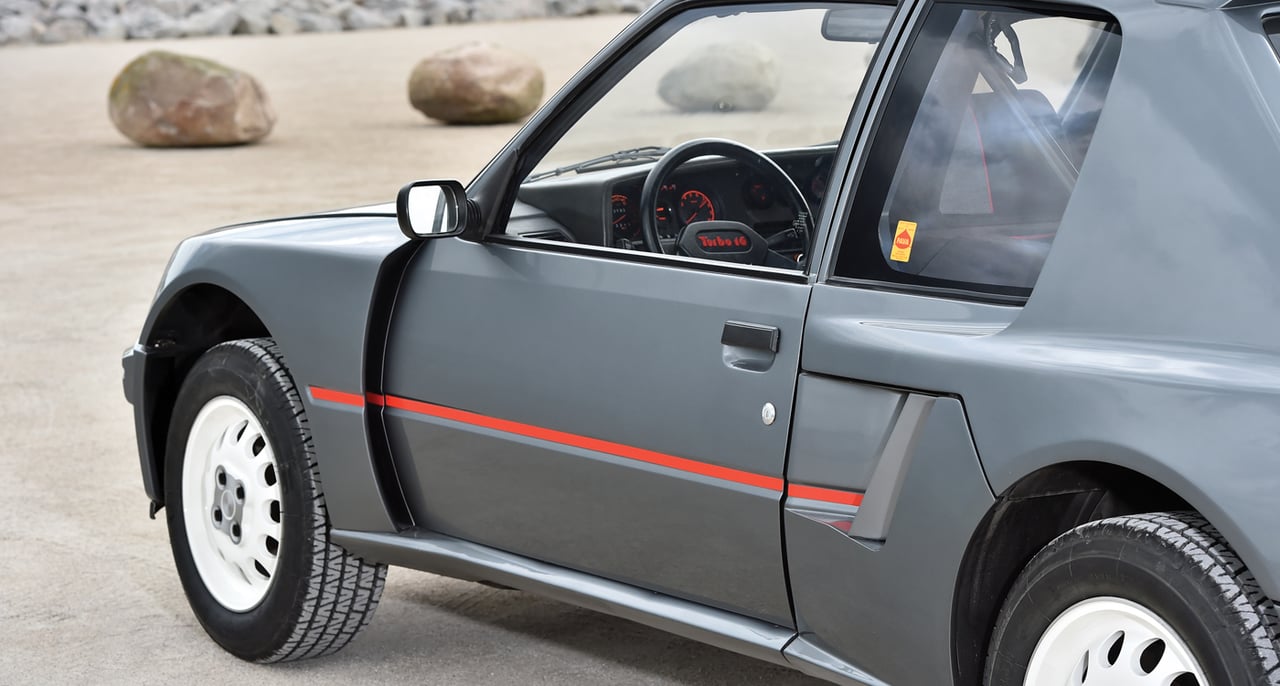 The turbo lag on that 200bhp engine might seem to last an eternity, and any luggage you can cram on the parcel shelf behind you will be promptly cooked. But is the 205 T16 nevertheless an ideal car of choice for a spirited Sunday drive?
Aside from the more luxurious interior (if you can get away with calling it that) and the substantially detuned engine, the 200 road-going 205 T16s are similar in format to the fearsome rally cars that dominated the Group B category – the then-pinnacle of motorsport (that's right, more popular than Formula One) – right up until its termination by the FIA in 1986. And if that's not something to boast about, we're not sure what is.
Humble origins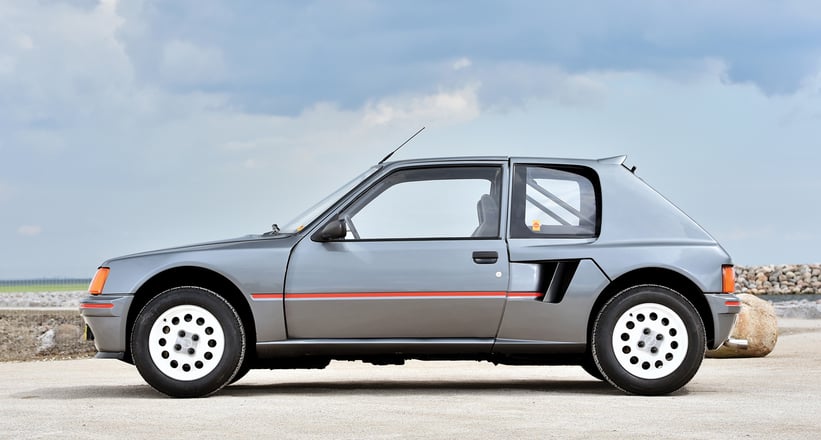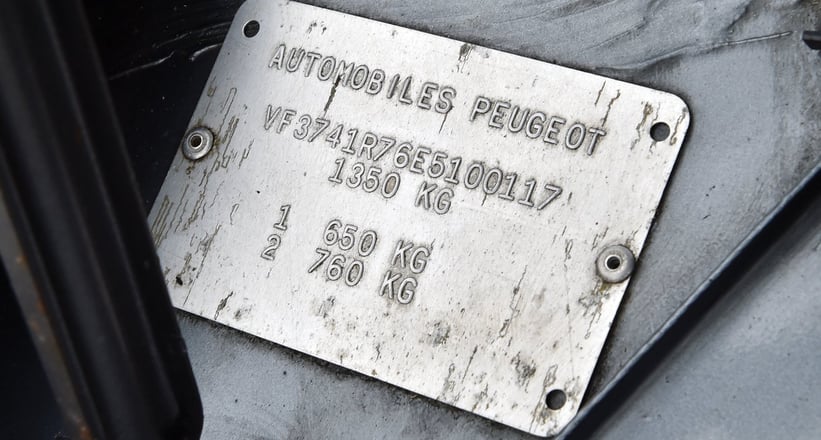 Of course, the T16 is but a mere silhouette of the humble 205 from which it originated (only the doors, windscreen, roof and headlights remain), and it's far more unpractical as a result. But with that lightweight tubular frame construction, mid-mounted 200bhp transverse turbo four, and clever central diff sending power to all four wheels (stuffed right into the corners of the car), the T16 has the potential to be a real joy to drive... if you're willing to work hard enough.
It looks so purposeful, too, if a bit awkward, as though it's crying out for that signature works Peugeot Sport livery. The wheelarches are hilariously flared, we assume to accommodate the miles of travel in the 'yump'-ready suspension, and those huge air scoops look almost as silly as the car does with its vast rear clamshell opened up. The fit and finish don't look too bad, though – more than can be said for most of the other Group B cars.
Playing Juha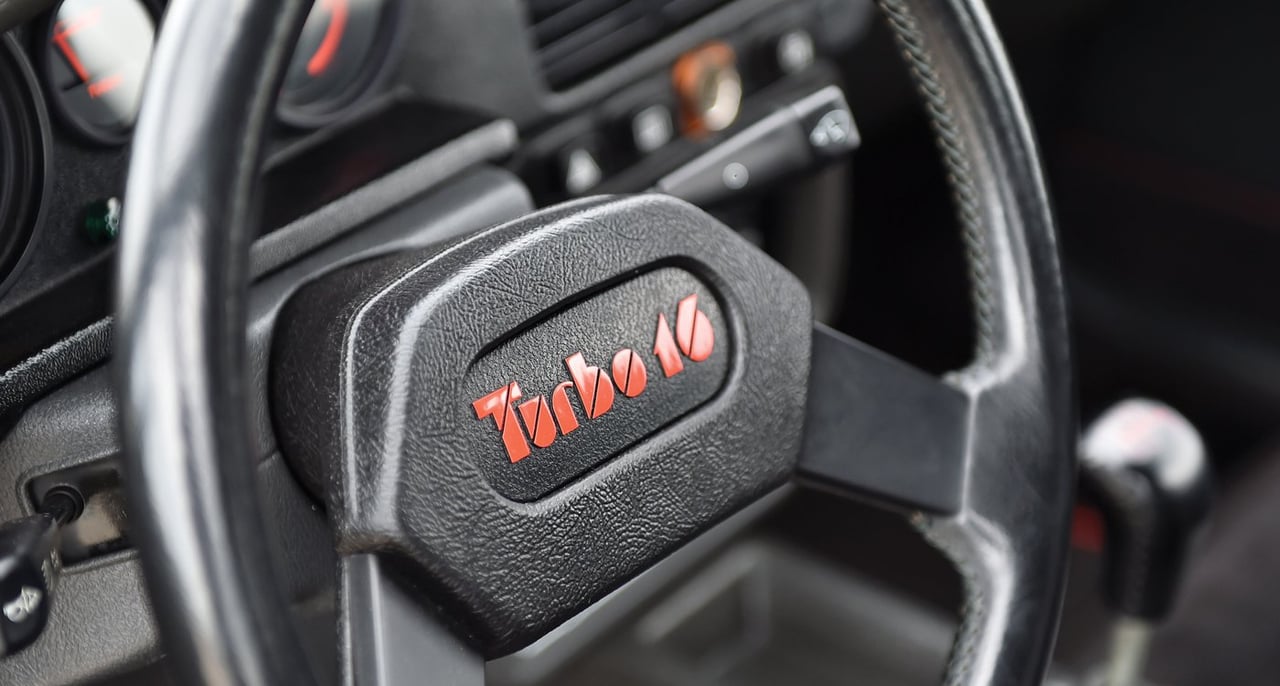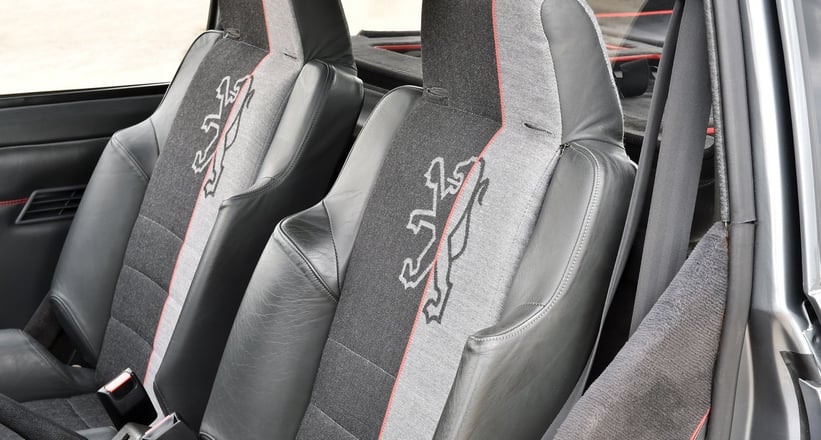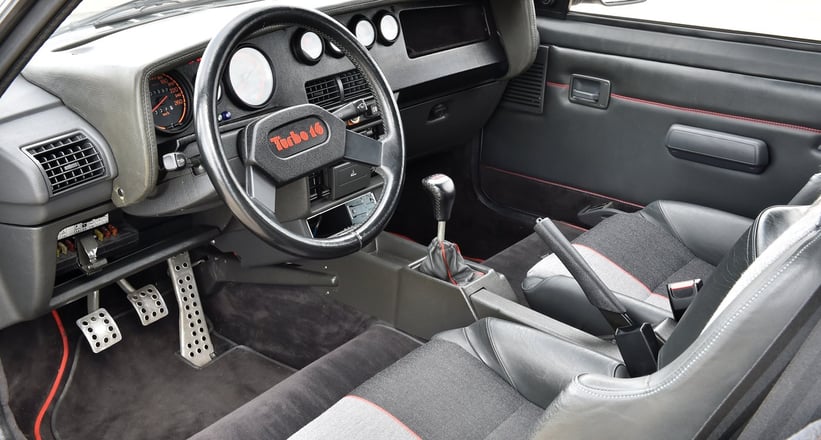 But for those who remember the heart-in-mouth excitement of the snarling monsters hurling into a never-ending funnel of human barriers, none of this will matter. In fact, we think the 205 T16 is about as cool as they come (and nearly as rare). It's hardly pretending to be the grocery runner, is it?
This well presented T16 has covered just 1700km from new and essentially looks as though it's just rolled off the assembly line. RM Auctions will be offering the car at its London sale in September. Could this stubby homologation special become a modern classic? After all, what other car can make you feel like Juha Kankkunen on a Sunday afternoon?
Photos: Tim Scott ©2014 Courtesy of RM Auctions