The two Turbo Cabriolets follow closely in the technical footsteps of their coupé equivalents, including the 3.8-litre 6-cylinder engine with either 520HP or – in the S model – 560HP. The 0-62mph sprint takes 3.5 and 3.2 seconds respectively, beating the two models' predecessors by a small but (at these performance levels) significant 0.2 seconds. Top speed is around 198mph (318 km/h) and both cars boast innovative rear-axle steering.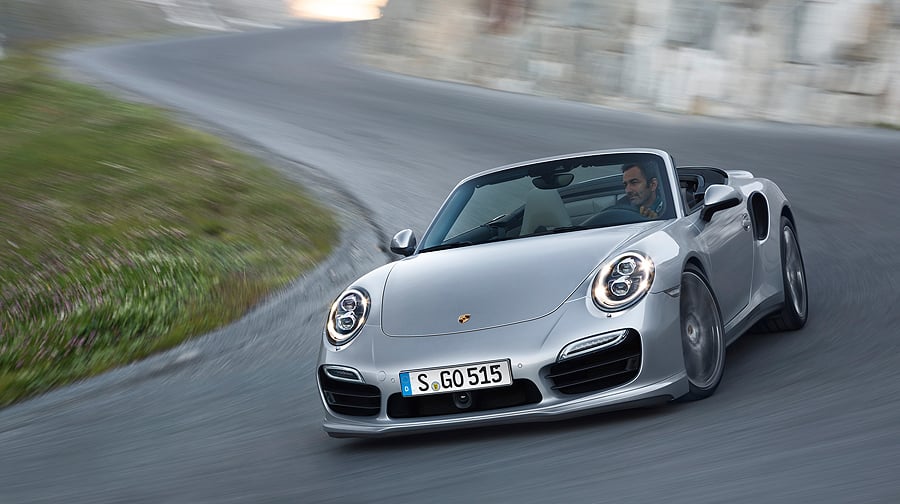 They are also visually similar to the coupé versions when the roof is closed (a process that takes 13 seconds at speeds up to about 30mph), with a coupé-like arch to the roof thanks to Porsche's 'panel bow top' that uses a lightweight magnesium frame.
However, the clear similarity to the coupé doesn't conceal the fact that - to us - the open version of the fabulous Turbo sports car seems a bit of an overdose. If you really feel you need to go topless, it will cost you a hefty premium over the coupé, too - with prices in Germany set at 174,431 Euros for the 'standard' Cabriolet, and 207,989 for the Turbo S.
Photos: Porsche