"The decision to relocate to Hatfield Park was prompted by a combination of frustration with London becoming essentially anti the car and a major lack of space in our workshops," says Nicholas Mee as we sip an espresso on a mezzanine level, looking down at the company's impressive new gallery showroom filled with Astons from every era.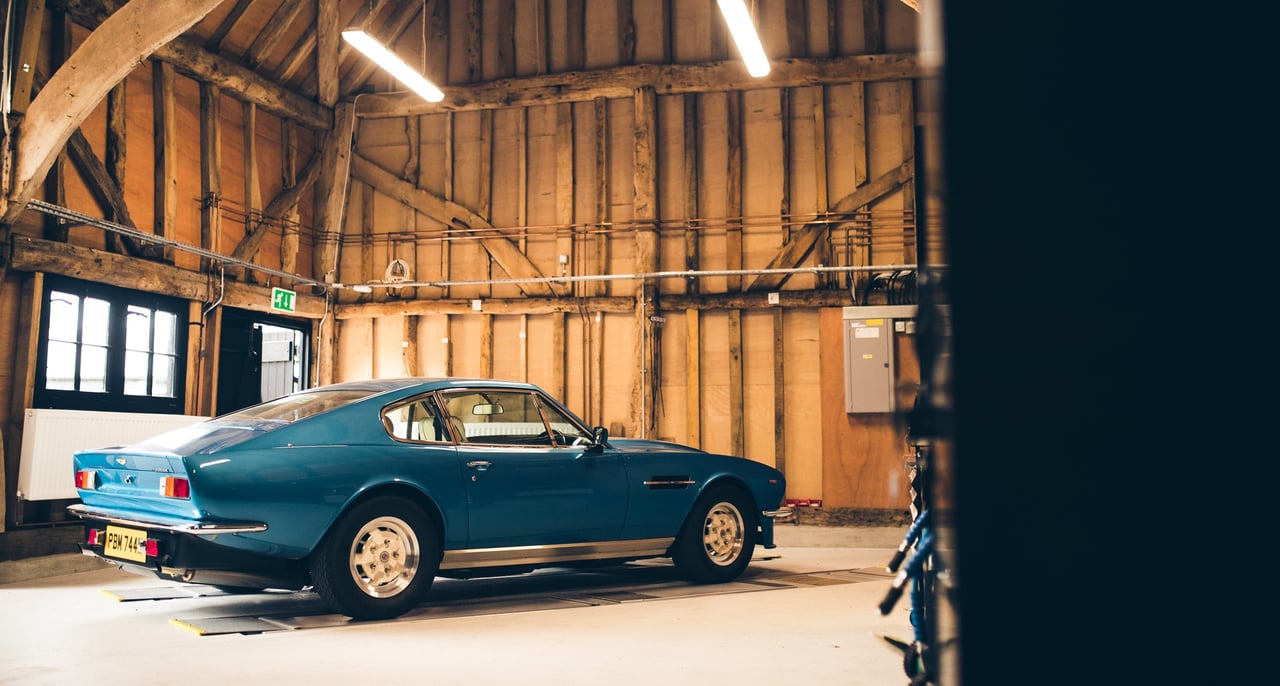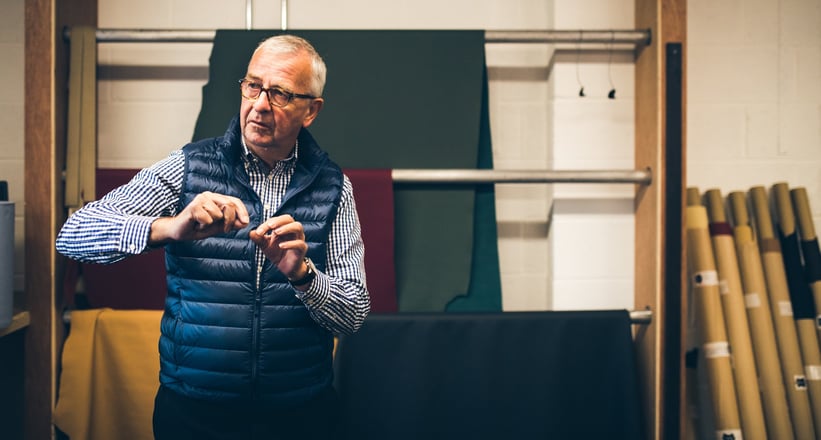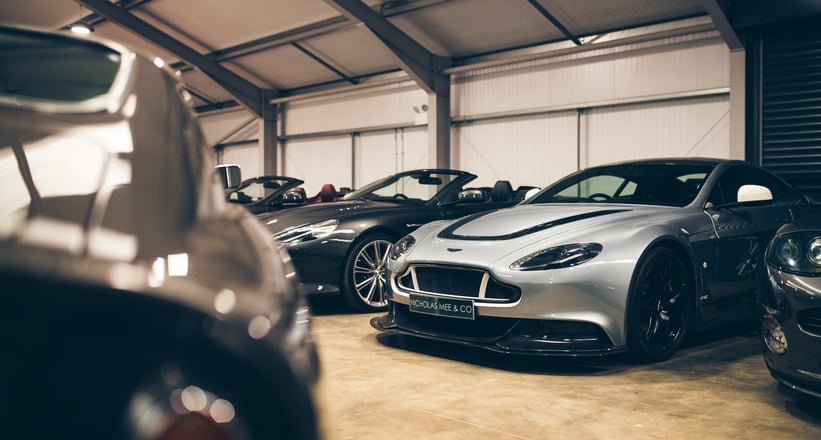 Anyone who visited the Aston Martin specialist's former home in West London will know exactly what Mee is talking about – both the showroom and (separate) workshop were crammed with cars, to the point they were spilling out onto the surrounding streets. "Furthermore, 20mph speed limits, sleeping policemen, and average speed cameras made it nigh-on impossible to road test cars."
Spurred on by the ideas of relocating somewhere with much more space outside of – yet, still in close proximity to – London and bringing all aspects of the business under one roof, Mee first viewed the 250-year-old farm on the Hatfield Park estate around two years ago. Suffice to say, he liked what he saw.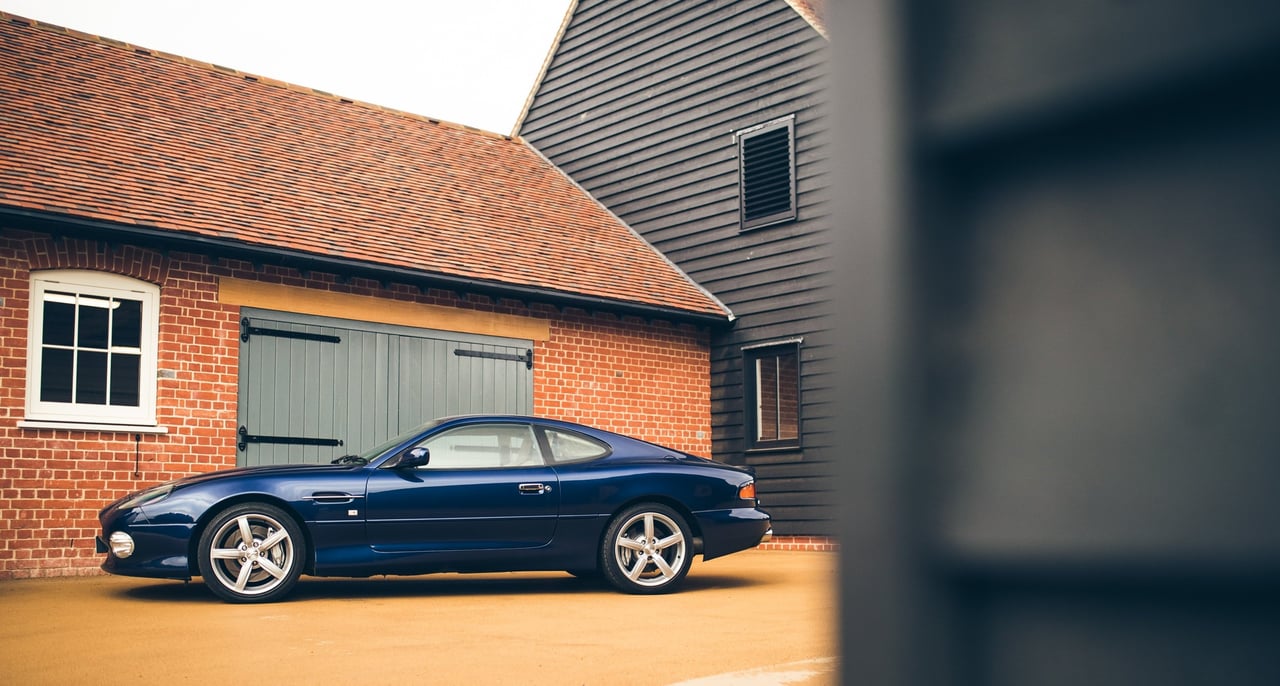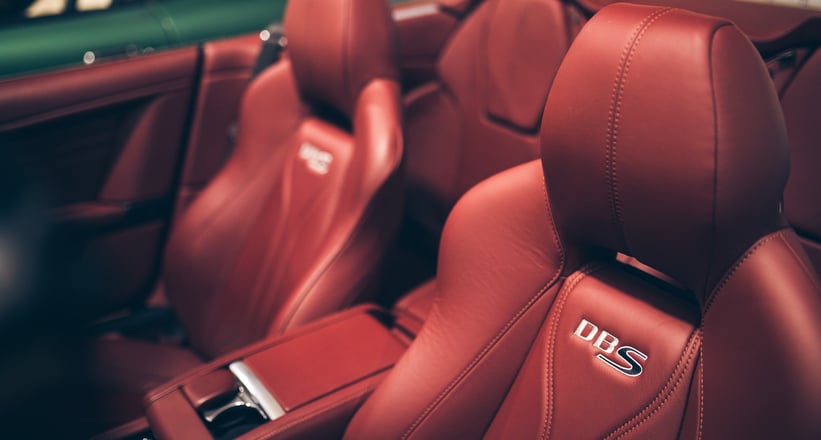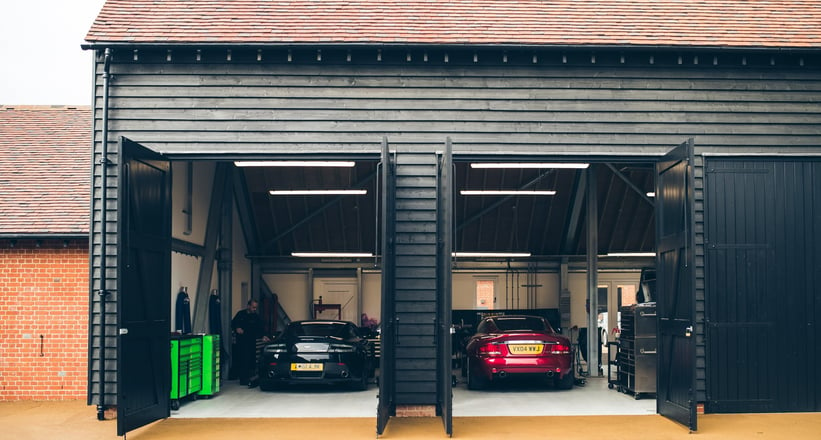 "The estate was completely dialed in with our vision and could appreciate this wasn't a usual dealership but rather a heritage environment where skilled craftsmen would be restoring classic motorcars," he explains. "Here was a site we could co-develop specifically to our needs, while still being a stone's throw from London and the main motorways, and just minutes from good country roads on which to properly drive our cars."
Today, there are seven buildings on the expansive two-acre site, comprising the aforementioned gallery showroom, built to accommodate up to 24 cars, workshops, and storage for the business's official parts offshoot. Each building has been sympathetically restored to encompass state-of-the-art modern technology while retaining the charming aesthetic of the original 250-year-old farm – an aesthetic we think perfectly complements the grandeur of Aston's elegant Grand Tourers, which seem to be lurking around every corner we turn.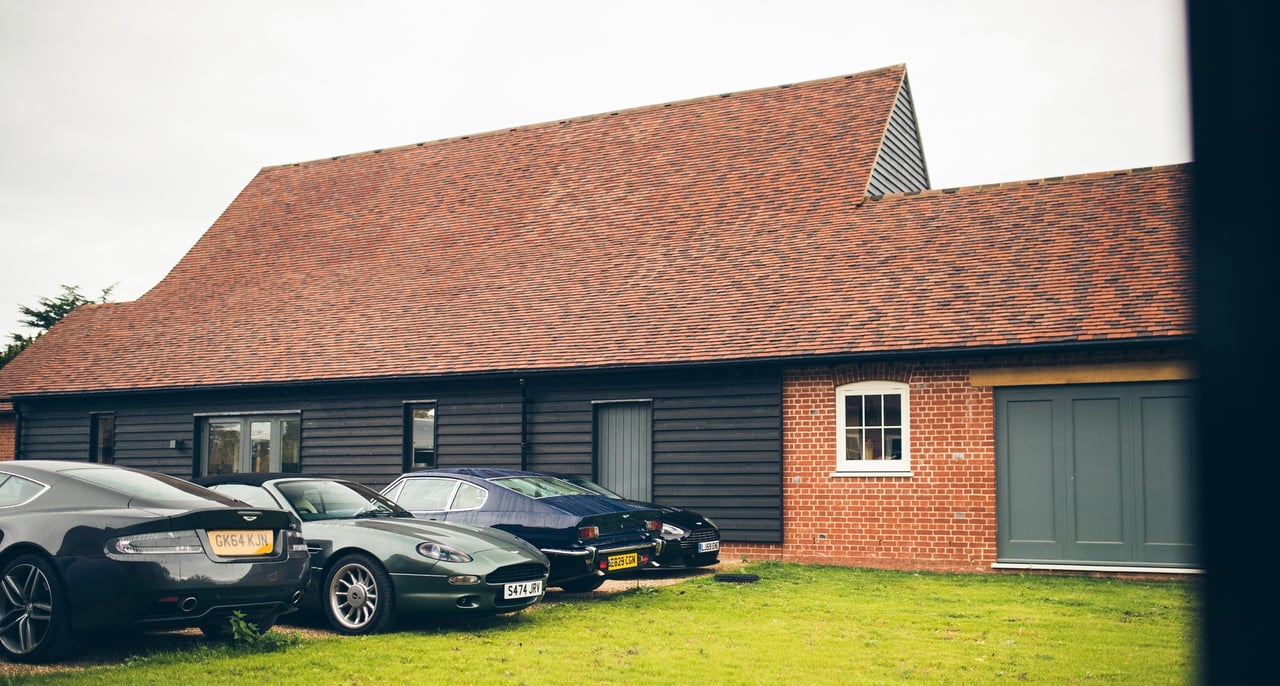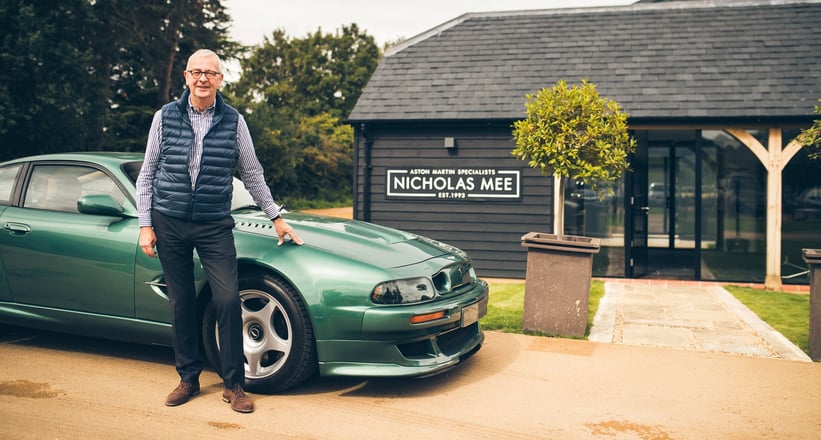 The 'everything under one roof' principle was employed predominantly so Nicholas Mee & Company could rely less on external suppliers and thus streamline and increase the quality of the business for both itself and its customers. "When it comes to restoration, we like to see a good result at the end of the day," Mee comments.
"But, with the greatest respect, occasionally our external suppliers can sometimes let us down in terms of timing, price, and, most importantly, quality, which reflects poorly on us." Mee has already hired a skilled trimmer to work in a new dedicated trimming shop and plans to start rebuilding more modern Aston engines in-house, too. The workforce currently stands at 20, a number which Mee is looking to increase with further skilled craftsmen and apprentices as he rolls out more services in the coming months and years. "Hopefully, the customers will see the benefits."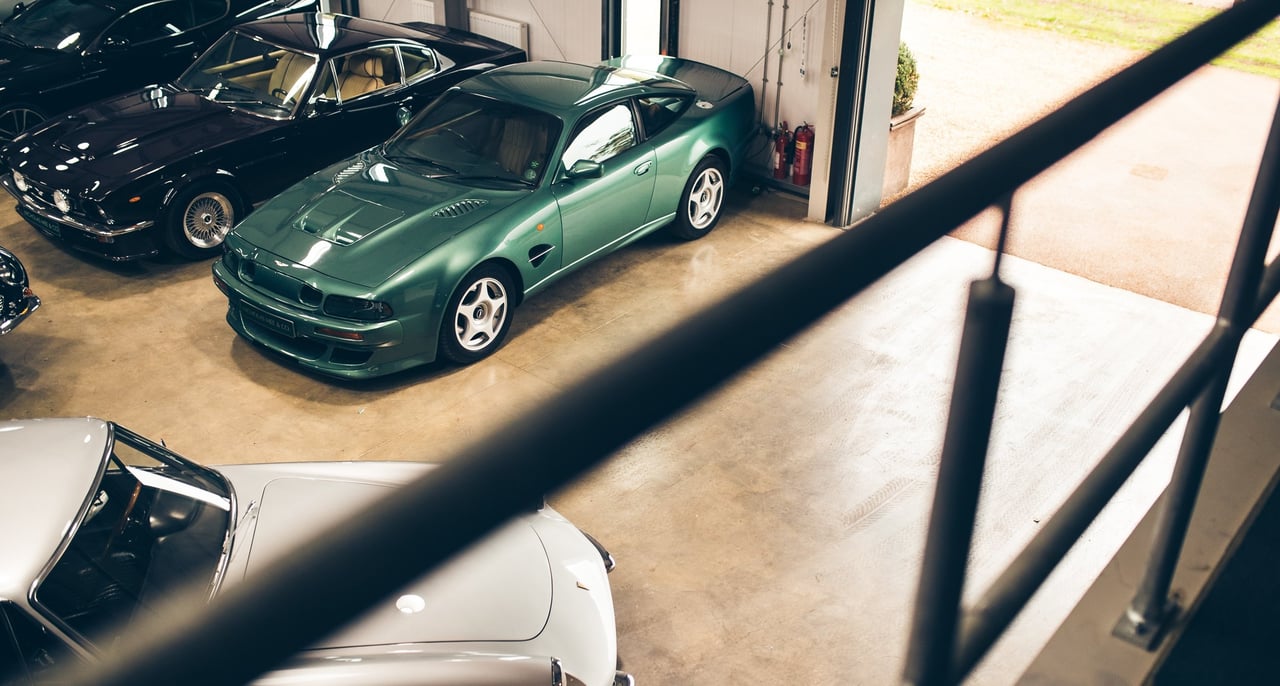 Clearly, the former Aston Martin sales director believes the demand is still there. "There are a lot of people investing heavily in these types of cars and they want them to be maintained correctly and upgraded or restored over time. Those people aren't about to disappear. What's more, workshops up and down the country seem to be perennially busy."
The generous space afforded by the new facility not only pleases customers – who did not like to see their cars stacked in dark and crammed workshops, lost among countless other cars – but also allows Nicholas Mee & Company to focus on an exciting new venture: events.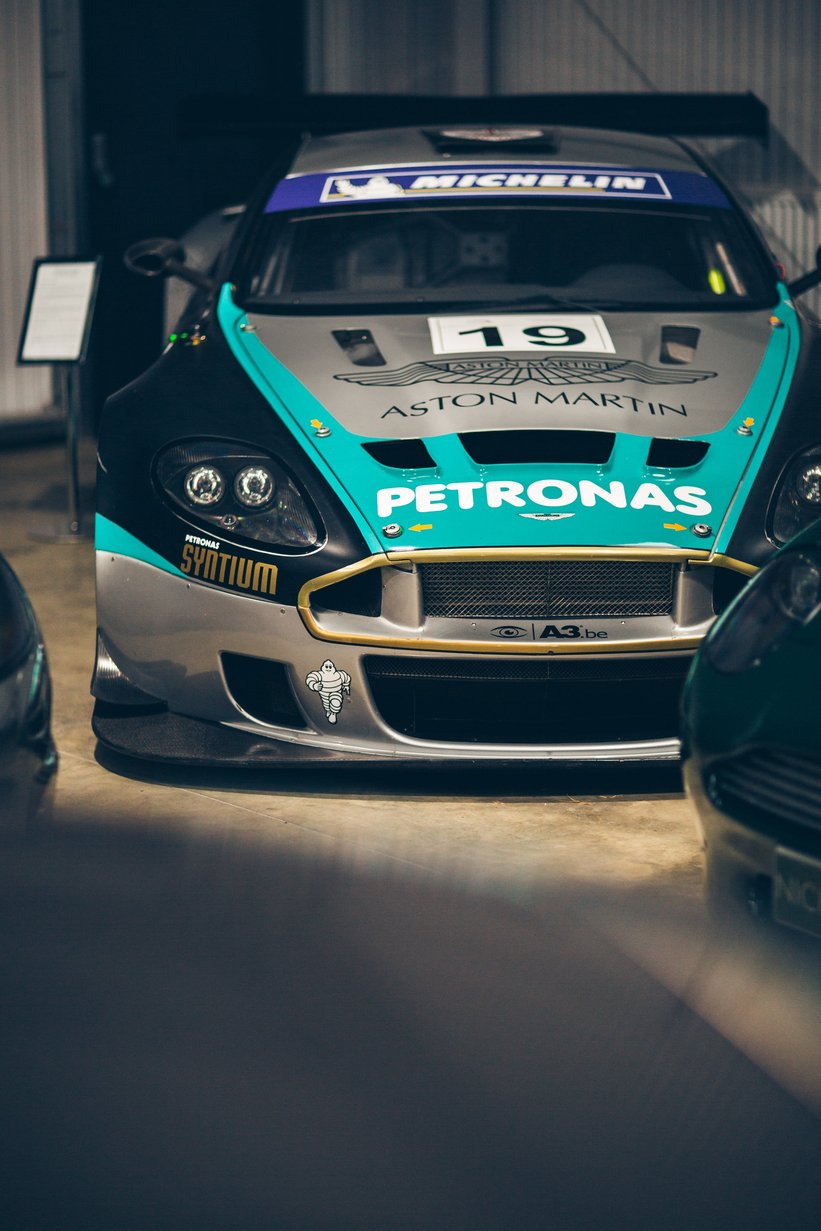 Think mini concours competitions, Saturday morning meetings, and evening drinks receptions, which will help the business become the destination for Aston owners in the UK. "The thinking behind them will be very simple: we want to give owners an excuse to get their cars out and drive them."
While we're here, it would be foolish not to ask the man widely known as 'Mr. Aston Martin' for a comment on the current Aston market and, of course, what's hot and what's not. "Of course, the market is somewhat destabilised by the uncertainties of Brexit, insofar as people are holding out to buy, but the reality is that we're still doing big business. The day of the man buying a classic car and making money on it in 10 minutes is over, which is healthier because there are more enthusiasts in the market enjoying their cars, hence why we want to hold these events.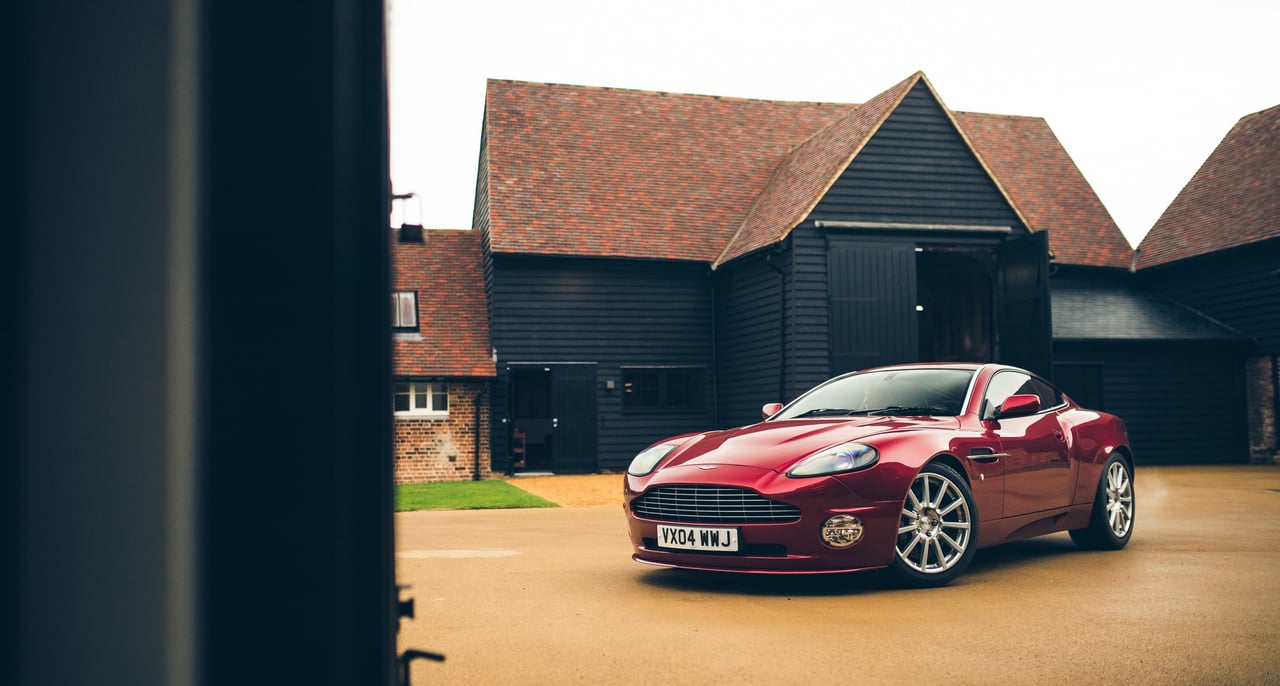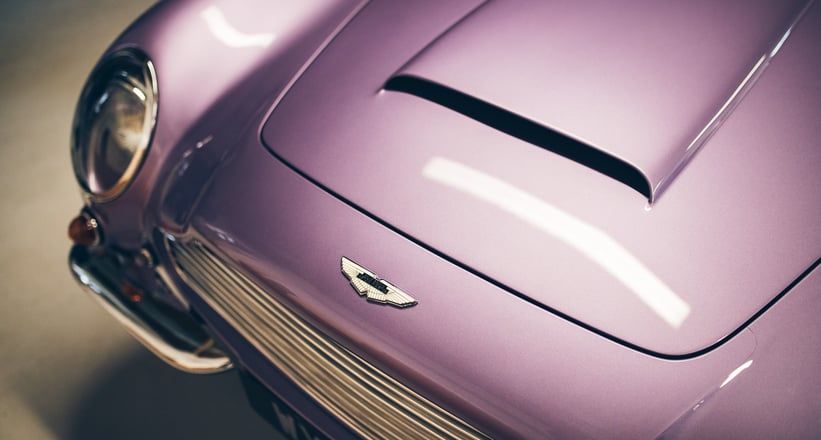 "We're finding V8s to be of interest to a lot of people, which is probably a generational thing. As twelve-year-old boys, they were dragged around motor shows on bonding trips, looking at Boxers, Countachs, and V8 Vantages. Now they're grown up and have the time and means to buy those cars, which are attractive because the prices are still way behind the DB4s, '5s, and '6s." Who are to argue with a man who arguably helped to shape the brand in the 1980s, when he was selling those very cars new?
The old-meets-new philosophy of the business, which deals with the sale, service, and restoration of every generation of Aston, is entirely comparable to its stunning new premises. The historical listed barns and stables have been restored with the utmost respect for their originality and character in the exact same way Nicholas Mee & Company's cars are painstakingly brought back to life. It's a destination for all things Aston Martin and we wish Nicholas, Ed, Neal, and the rest of the team very the best of luck moving forward.
Photos: Tom Shaxson for Classic Driver © 2018