The new BMW i3 in 90 seconds
After its ActiveE and Mini-E experimental projects, BMW is finally ready to send its buzz-creating i3 electric car into the open world in production form. In advance of a 16 November showroom debut, we've tried out the city car's advances…
At home in Amsterdam
Despite widespread presence in the media, the design of the compact four-door still appears other-worldly. But it's not only its appearance that makes passers-by gawp in amazement: once the quirky looks have been digested, there's then the realisation that it's gliding by in complete silence.
During the initial ownership period, you can expect a barrage of questions. Yes, it's built in Germany. Yes, it's electric. And yes, it's made largely of carbonfibre-reinforced plastic. Any more?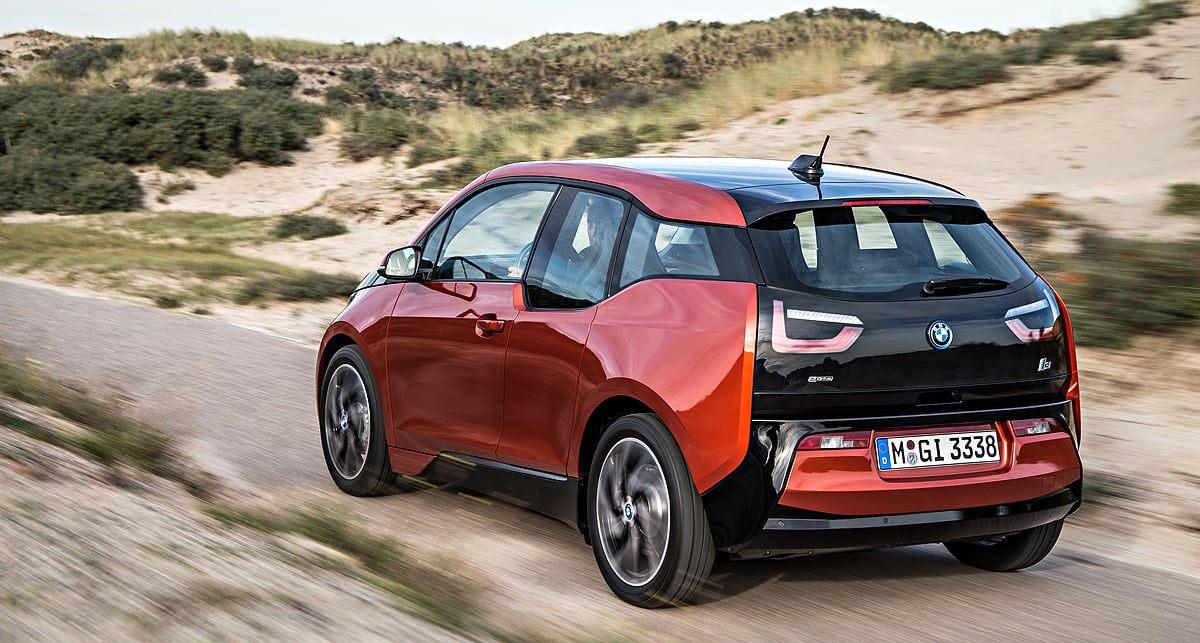 Well, yes. Many more. For example, how does it manage in the real world? And exactly how far can you travel on one 'tankful' of juice?
Recyclable interior
"The door panels and dashboard are made from plant fibres..."
We'll come to those later, but once you've looked round the cute yet aggressive outer surfaces, your next encounter will be with the largely recyclable interior. In keeping with the car's energy-conscious theme, the door panels and dashboard are made from plant fibres, while leather and eucalyptus wood abound elsewhere. The large navigation screen will not only direct you to the nearest charging station (or one along your planned route), but also towards members of Flinc, a social network which promotes 'ridesharing' – essentially, smart carpooling.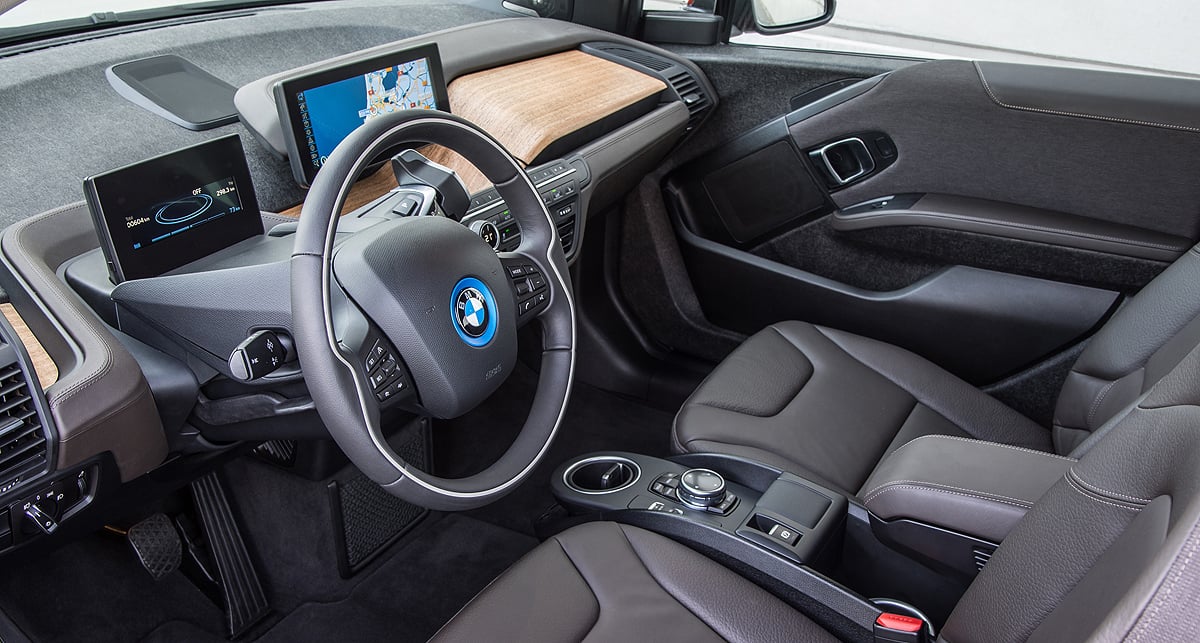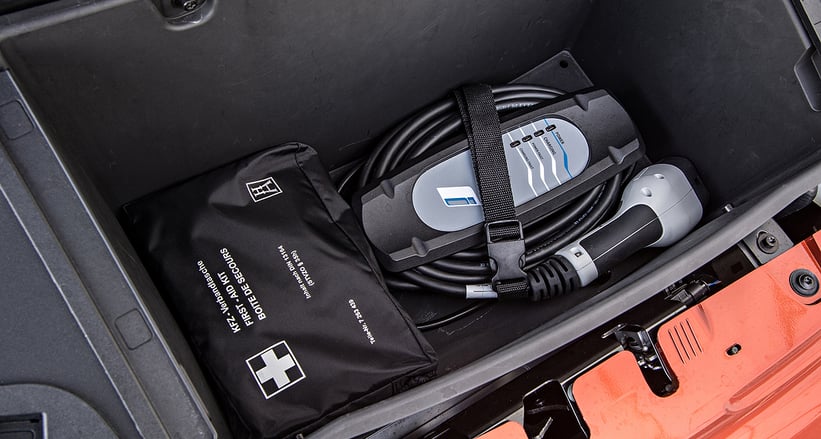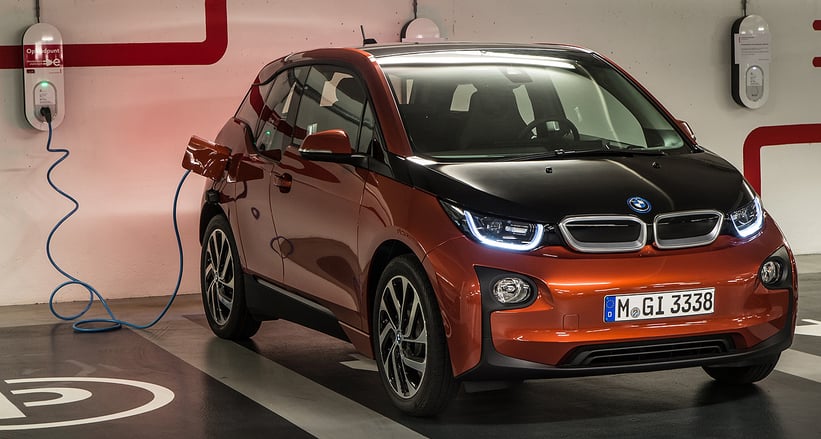 Ushering in a new era of urban travel
Thankfully, beneath these methods of encouraging 21st Century urban travel lies a dynamic package true to the brand's roots. The i3 will whine its way (albeit more quietly that many other EVs) from 0-62mph in 7.2 seconds, and on to a maximum speed of 93mph – the latter being modest by most standards, but completely irrelevant within the urban playgrounds where it will operate. However, that's only half the story, as the real boon here is the instantaneous torque and nippy handling afforded by having the battery mounted so low in the chassis.
Depending on driving behaviour, the range is between 80 and 100 miles. A 3-hour charge at one of BMW's fast-charging wall boxes (available to buy) replenishes 80% of the battery's capacity – plugging into a DC charging station reduces that time to 30 minutes: perhaps time for a coffee and a quick chat at a carpooling centre? Who said the internet age made people lonely?
Photos: BMW