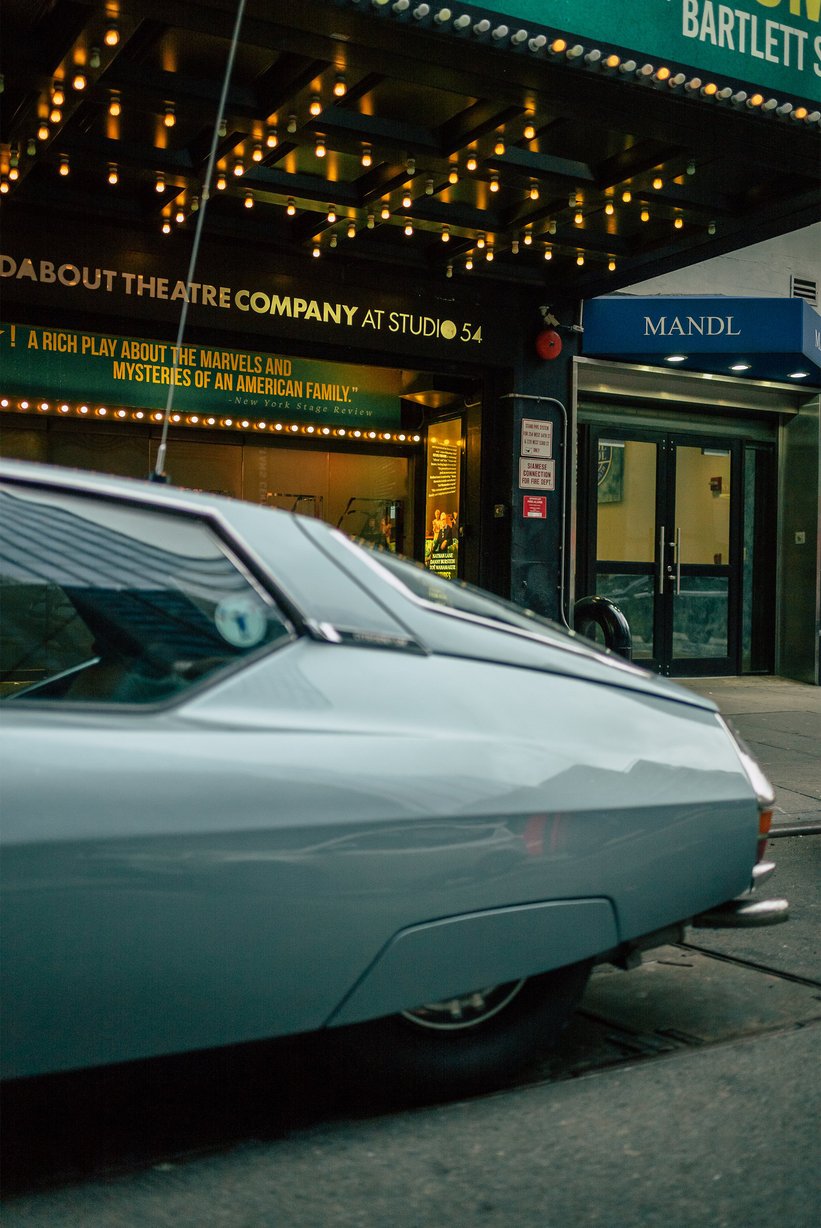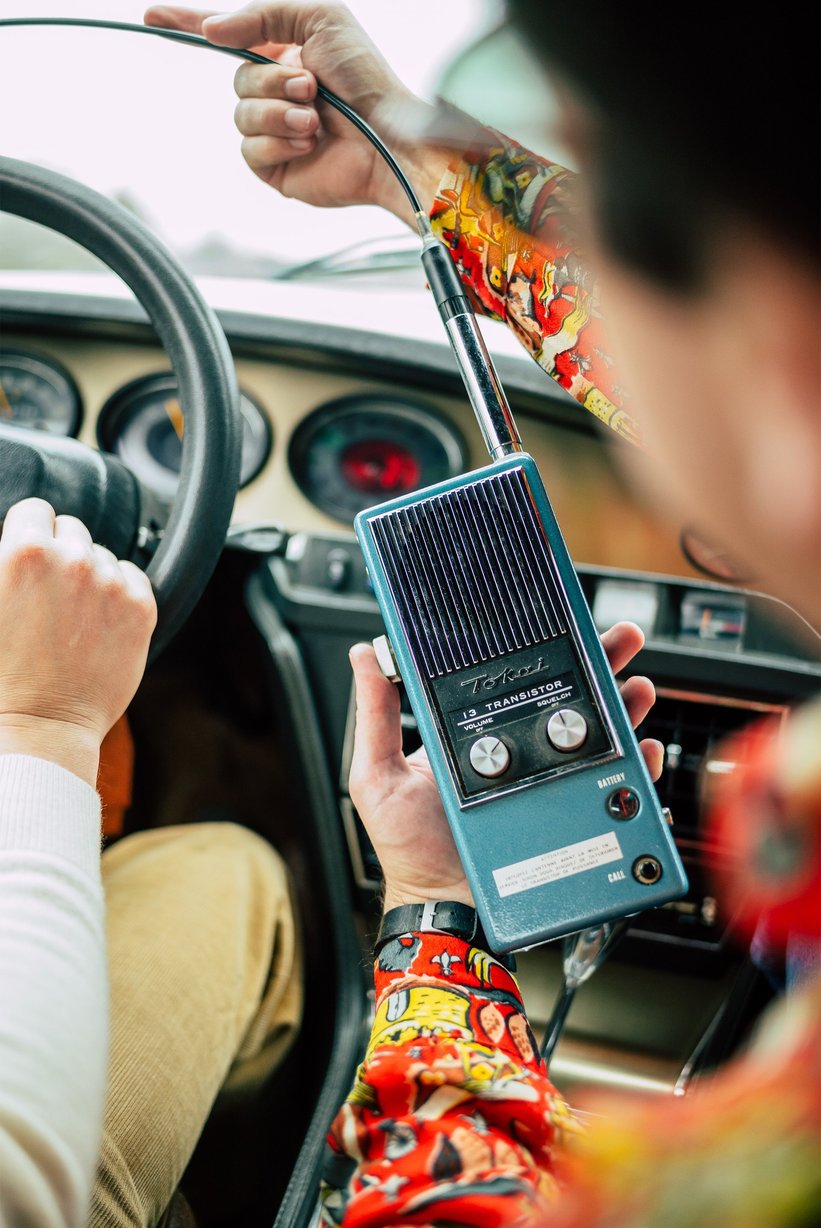 Adventures come in all shapes and sizes. Some choose to scale the highest peaks, others seek to discover the unknown in the darkest caves, while some are simply made up of good people doing cool things. For the Manhattan-based trio of Tom Hale, Max Cohen and Shayan Bokaie from Morton Street Partners, their adventure involved the widest trousers, the tastiest foie gras, a boarding pass from Concorde, and a gloriously spec'd 1971 Citroën SM.
The idea was a simple one, rather than posting the same-old listing online explaining how 'you won't find another like this', with the same front three-quarter photographs and waxing lyrical about the untouched toolkit, Morton Street Partners wanted to push the envelope, not just a little bit, but more backwards, to a time where the SM was the car to own. The ever-stylish team based out of a 19th-century carriage house in the West Village have been busy merging the worlds of contemporary art and collectible cars together for some time now, offering clients true market knowledge and complete transparency on cars both classic and collectable.
In 1971, this Bleu Platine over Cognac example would have rolled off the assembly line in Citroën's famous Quai de Javel factory in the heart of Paris, before making its way to its undoubtably very excited owner, who'd then have used the car to its fullest, turning heads and starting conversations wherever it went. This was the core idea behind the team's road trip, the notion that someone had bought this car new in 1971, and so a 1,000-mile road trip spanning New York's jam-packed streets all the way to Florida's Amelia Island would be very normal back then.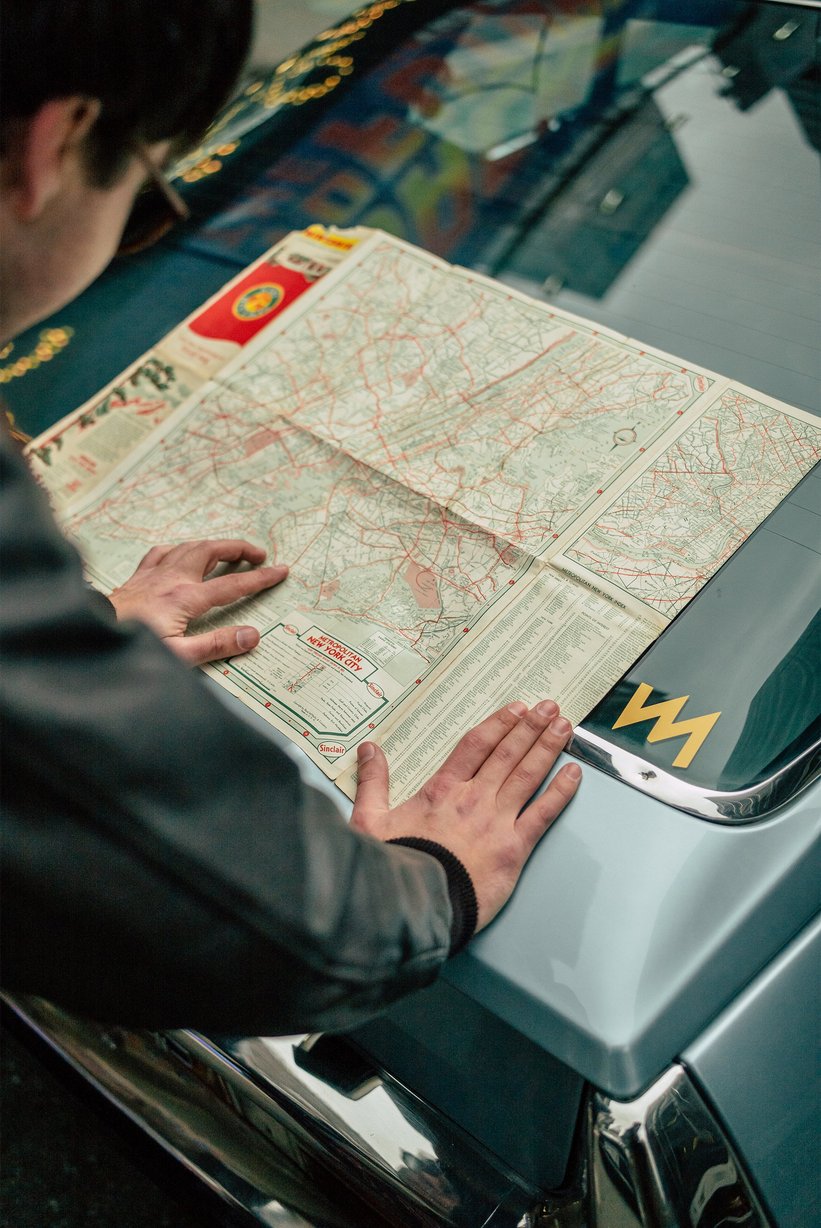 Context was key for MSP, and so a month-long deep dive to find period correct clothing, accessories and destinations took place, aiming to replicate an era where the guys weren't even a twinkle in their father's eyes. The stage was set, the flares were steamed, and the SM was ticking over nicely as they set off on their three-day road trip. Their first stop was a jaunt from MSP's glorious space in Manhattan's West Village over to a true icon of the 1970s, Studio 54. Crawling through bumper-to-bumper traffic in the midday sun is a test for most pre 1990s car, but the guys had faith in the SM, and finally made it through the Garment District and onto 54th Street. It's worth noting at this point, that there was no brand-new Ford Bronco or SUV loaded with spare SM parts creeping behind them trying not to photobomb any period correct shots Shayan captured, it was simply three guys dressed to the nines enjoying their brand new SM, a car that in 1971 was perhaps an oddball choice for an American, but one that would undoubtably spark up conversation with every fuel stop.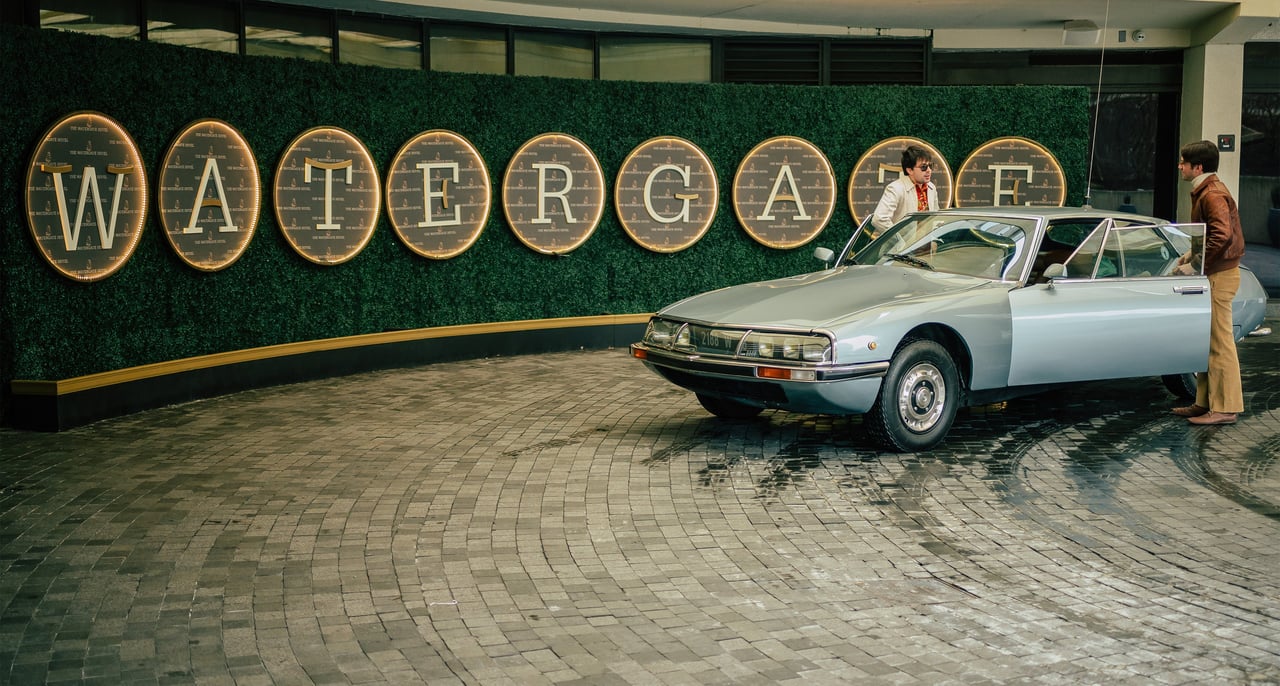 Stylish, dynamic, and somewhat mysterious, Citroën's SM was the rarest of breeds, with French manufacturing amalgamated with Italian power, thanks to Maserati. The Italian supercar's chief engineer Giulio Alfieri was given the task of creating the SMs engine and set about designing a fresh unit from scratch using the Indy V8's tooling. It needed to be compact and lightweight to work with Citroën's traditional FWD layout, which forced the gearbox forward of the axle line, effectively turning it into a mid-engined car. Alfieri had been given six months to create the V6 prototype, but did it in just three weeks, producing a motor that was good for around 170 horsepower, more than enough for this cloud-like cruiser.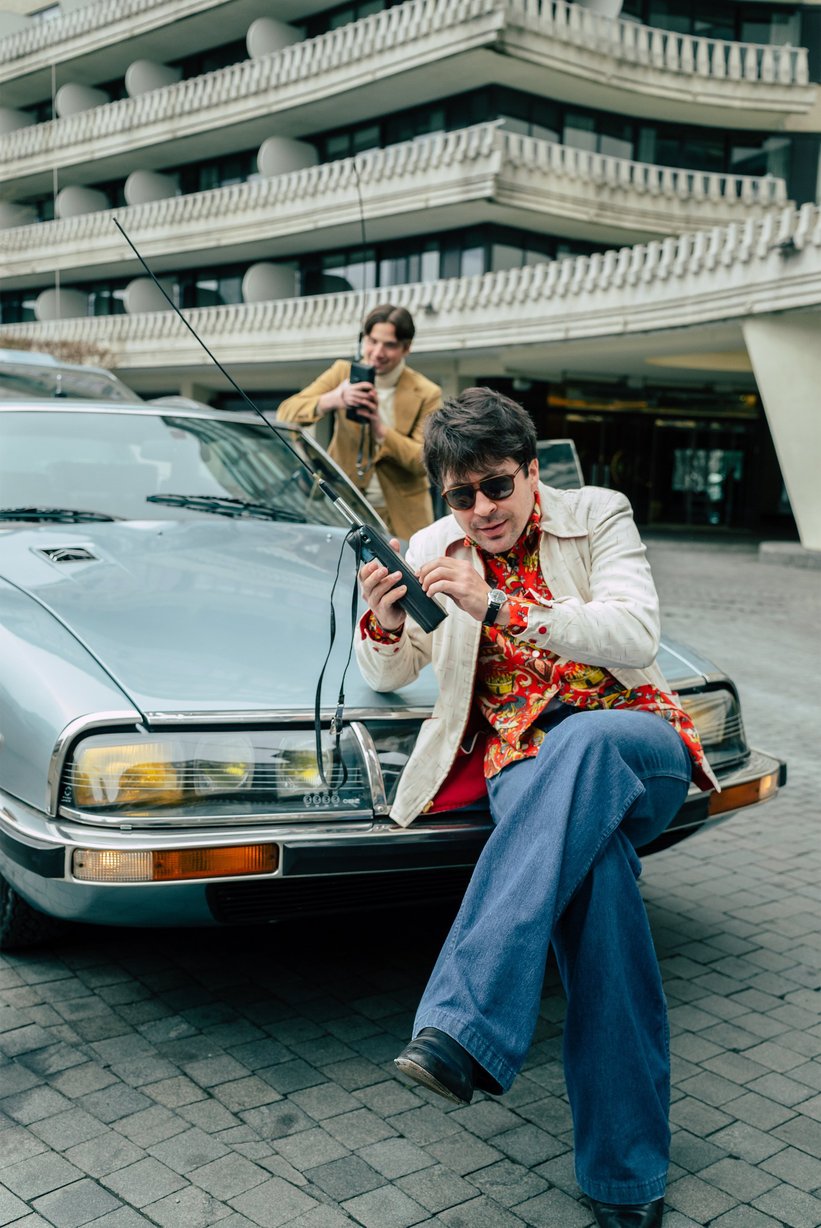 The guys headed South, stopping off at perhaps a slightly more infamous 1970s destination, Washington's Watergate Hotel. Much like the SM, upon its completion in 1965, Italian architect Luigi Moretti's curvy, sprawling design wasn't to everyone's taste, but was seen as the stylish choice, and quickly became a playground for the wealthy and the wicked.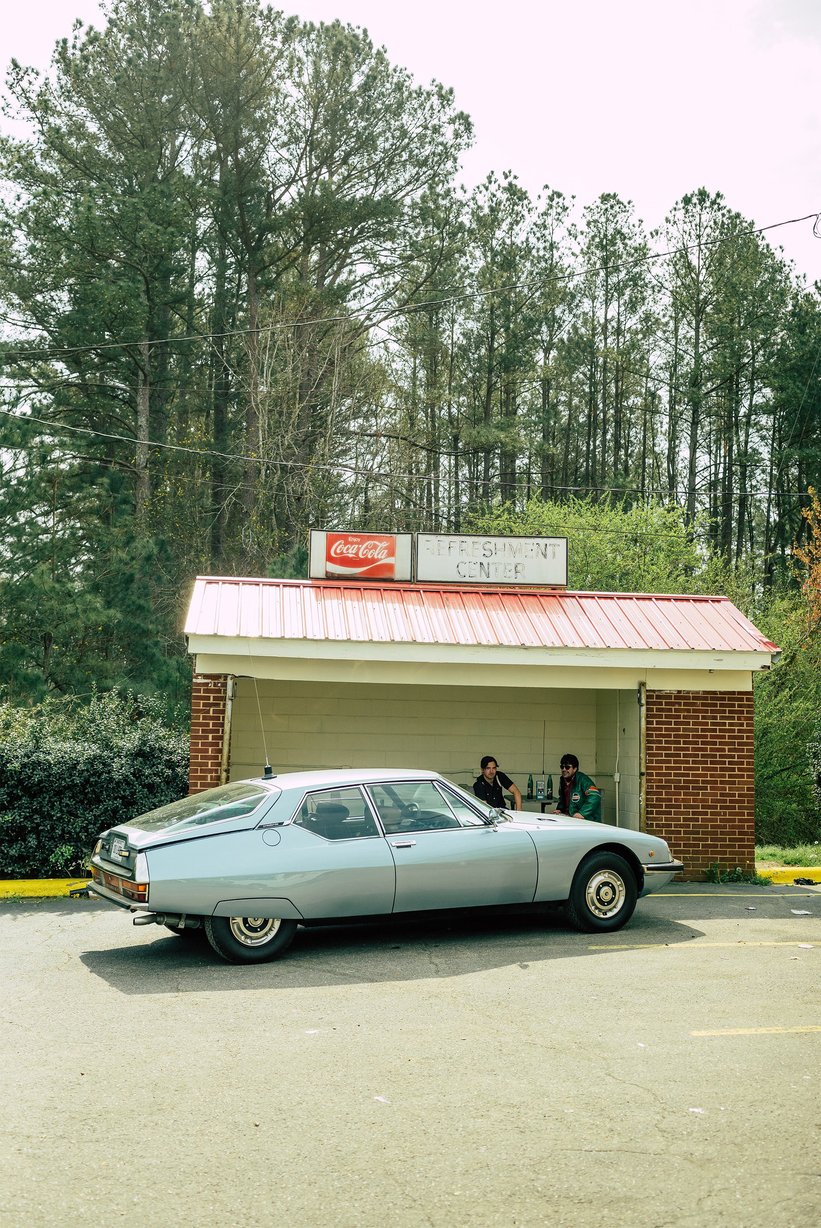 As they racked up the miles heading further south, Max explains what his first experience driving a classic French car was like "the SM is overengineered luxury at its best, its gearchanges are buttery smooth from the 5-speed manual, and the ride is naturally the car's party piece. As the miles ticked by and we sat at an impressive speed along the highway, I realised that we all had absolute trust in the car, and it has a way of finding a way into your heart, not just in the way that it looks, but the way it drives and, of course, how it makes you feel."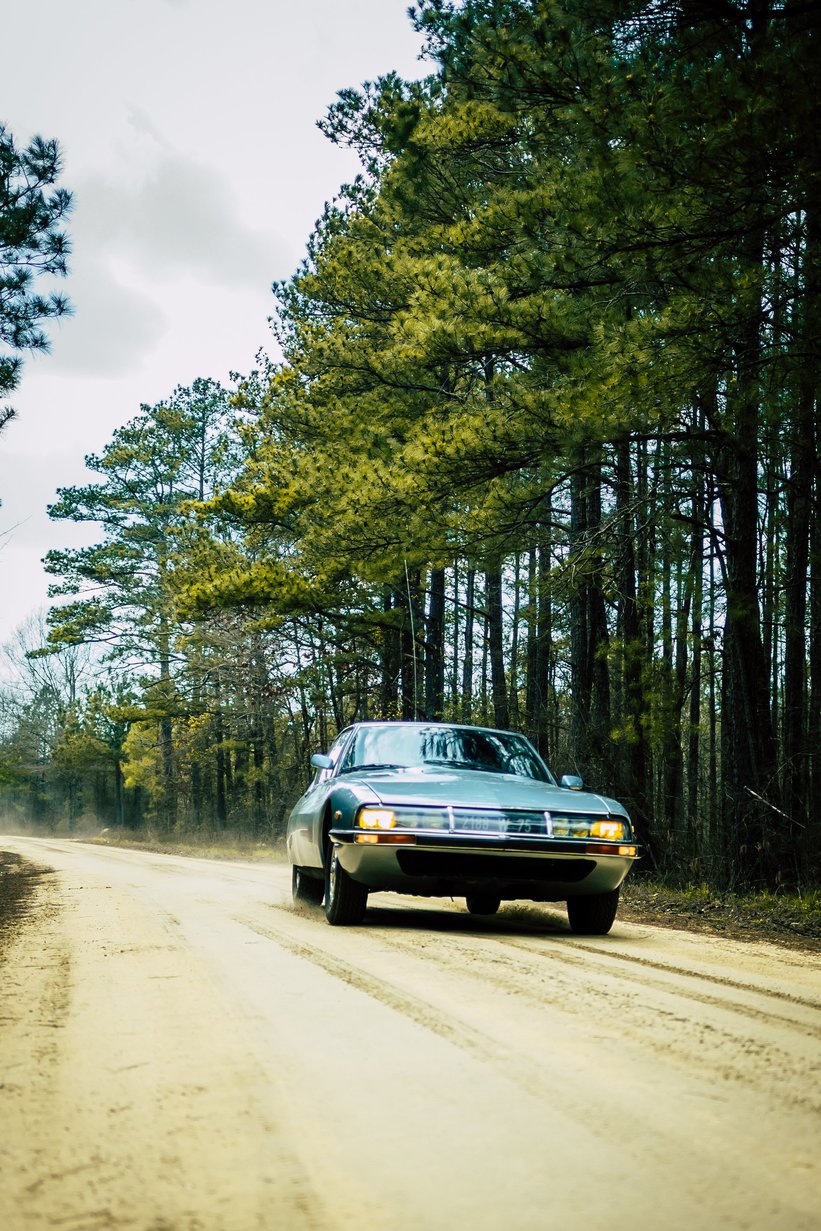 A stop for lunch was the perfect opportunity to fully embrace the 1970s way of living, and somewhere off the highway in Georgia, the guys found some dirt roads to take a well-earned break. Empty roads, a roaring Maserati V6 and buttery smooth suspension is always a recipe for a good time, and this was a foie gras stop to remember, leaving the guys to fall deeper into their fictional 1970s life. No smartphones, no digital cameras, no Bluetooth speakers, just some CB radios, a couple of worn-out maps and a whole lot of cassette tapes, just the way it would have been back in 1971.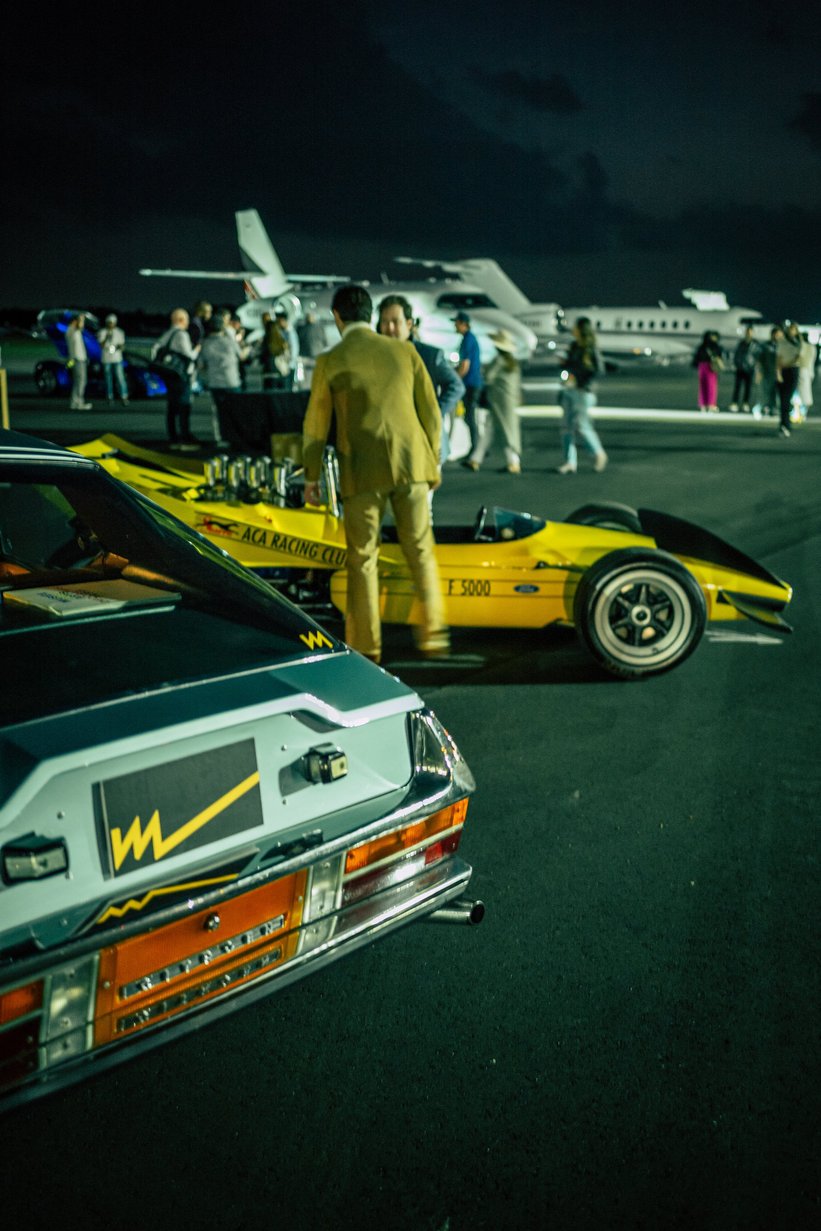 As the three days neared their competition, the trio would roll into another fitting destination, The Hangar Amelia event, of course still dressed head to toe in the finest 1970s outfits, with the yellow beam of the SM headlights glowing to reveal hordes of onlookers cheering at their arrival. The trio were elated to have arrived after their 1,000-mile jaunt across America's East Coast, but at the same time so disappointed that the journey was over. Their busy, Instagram-filled modern day lives were a complete contrast to the fictional 1971 lives they had warmed to, with the SM as the ultimate mile-muncher and 95mph home office. Despite the trip being over, MSP's goal of proving this effortlessly stylish car's worth had been more than confirmed, where their goal was to right the wrongs that some feel about the SM. Those cynical few who saw the SM as the least reliable combination of Italian power and French manufacturing were silenced, and for Tom, Max and Shayan, a lifetime of memories were made, not to mention an entirely new wardrobe.
Quoting Tom once more, we got the impression the trio had become a quartet by the end of the trip, "The SM is King. It just does everything well, and you simply don't ever want to get out of it." Morton Street Partners have set a new benchmark for revival road tripping, refusing to believe the year is 2023, and is instead living life as though it's the ever vibrant and supremely stylish 1970s, even if it was just for a long weekend. This state-crossing SM is now ready for its next adventure, the bell-bottoms and wide-collared shirts could be negotiated if one desired!
Photos by Shayan Bokaie