Mercedes-Benz CLS 63 AMG Shooting Brake
Just a week after unveiling the sporty estate variant of the CLS, Mercedes has revealed its in-house tuning arm special: the CLS 63 AMG Shooting Brake.
Crowning the new range of swept-back estates, the AMG version will borrow the 518bhp twin-turbo 5.5-litre V8 used in the range-topping CLS saloon, mated to the also-familiar seven-speed automatic gearbox.
This will propel the CLS 63 AMG Shooting Brake from 0-62mph in 4.4 seconds; but if that's not enough, customers who act promptly will able to order an 'Edition 1' variant, which nips 0.1 seconds off the standard sprint and lifts power to 549bhp. Torque rises, too, from 516 to 590lb ft.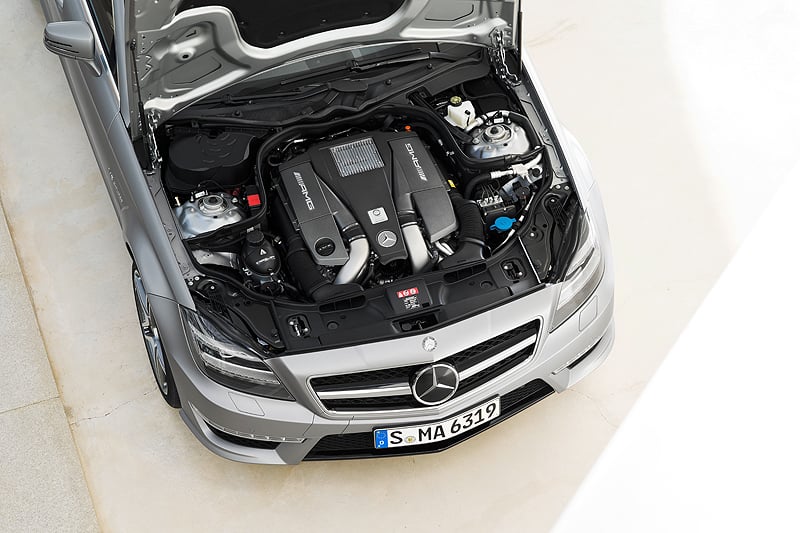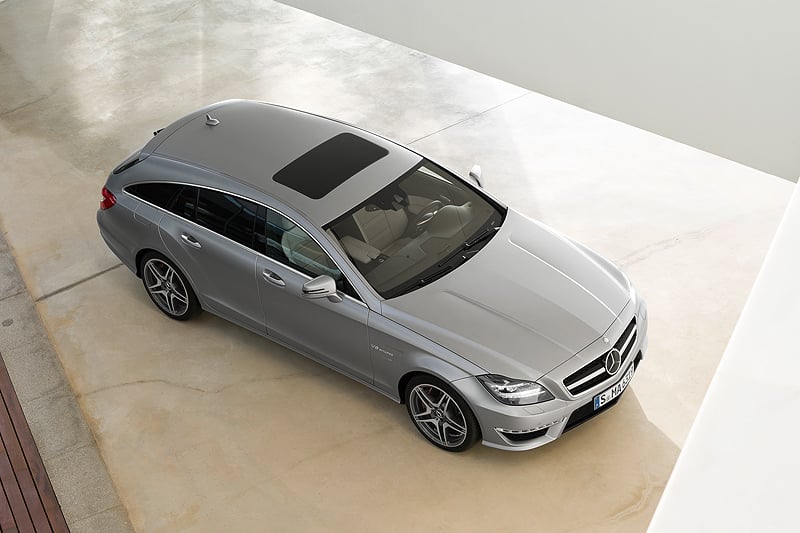 Of course, various addenda are necessary to mark the CLS 63 out from its less ferocious siblings: new bumpers, twin chrome tailpipes for the sports exhaust, and new designs for the grille and bonnet create the signature AMG brawn. Among the visual options are a cherry tree-veneered boot floor and an exterior carbonfibre package, while ceramic brakes and a locking rear differential can be specified for those whose needs reach a little farther than everyday duties.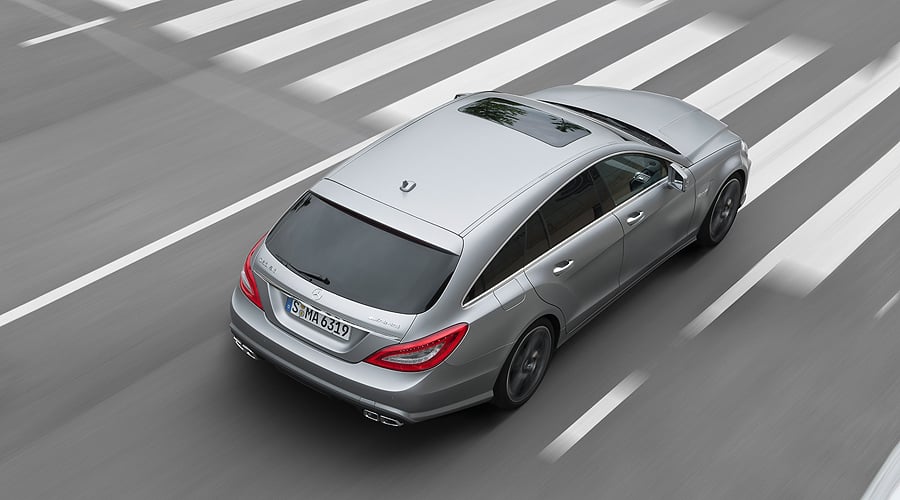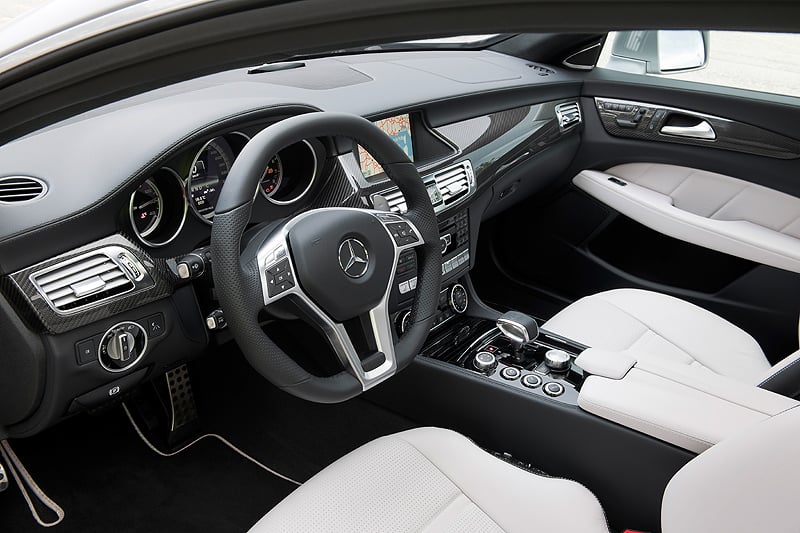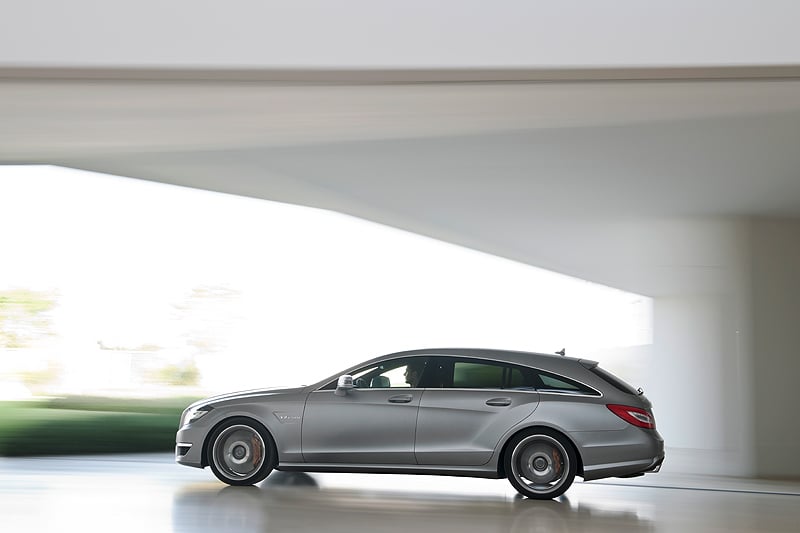 The Mercedes-Benz CLS 63 AMG Shooting Brake will go on sale in November; prices are yet to be confirmed.

Photos: Daimler AG