Meet the rockabilly hot rodders blasting Pendine Sands
These evocative and impossibly nostalgic black-and-white photos were shot by German photographer Johannes Huwe not in 1940s America, but just last month on Pendine Sands in South Wales…
Home-brewed horsepower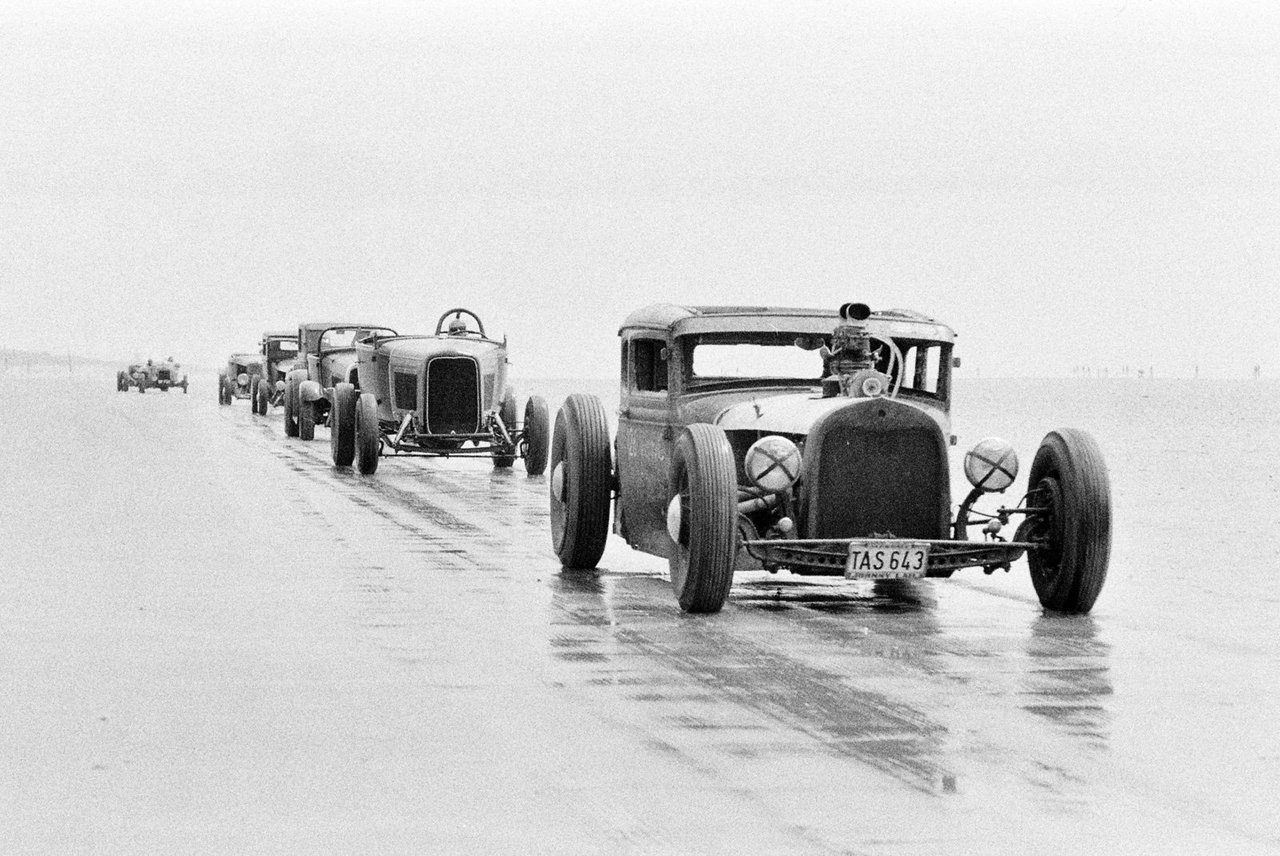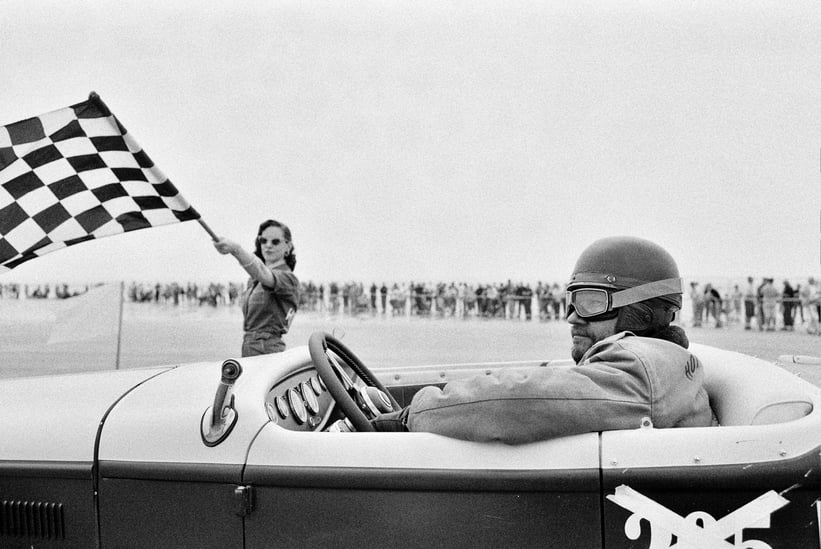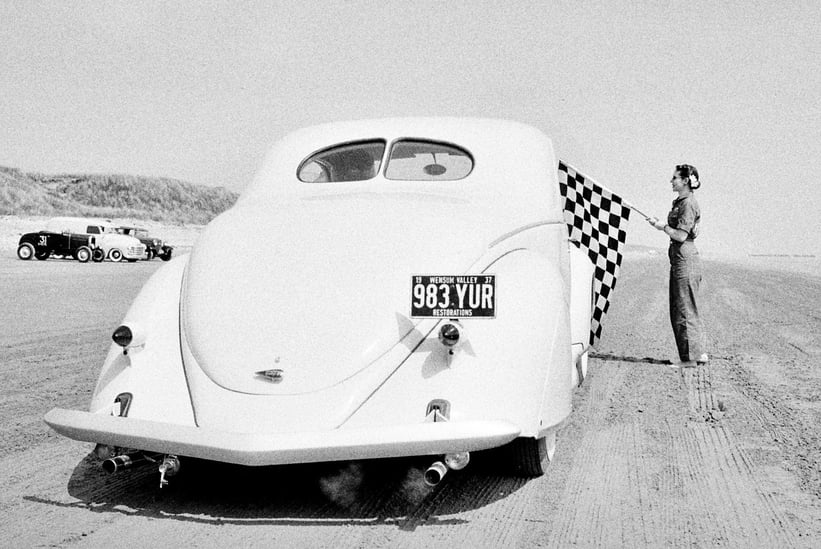 It's an admittedly rare sunny day at Pendine Sands in South Wales, U.K. – a location that's been inextricably linked with speed since the early 1920s, when Sir Malcolm Campbell set the new World Land Speed Record at 146mph in the original 'Bluebird'. Today, the seven-mile stretch of beach plays host to the Vintage Hot Rod Association's amateur race days, during which speed freaks from around the world vie for entry into the prestigious '100mph club', driving an eclectic selection of mighty machinery producing copious amounts of home-brewed horsepower. On hand to document this new chapter in hot rod history was German photographer Johannes Huwe who, fortunately for us, packed a black-and-white film for his Leica to beautifully convey the event's maverick atmosphere.
Places, races, faces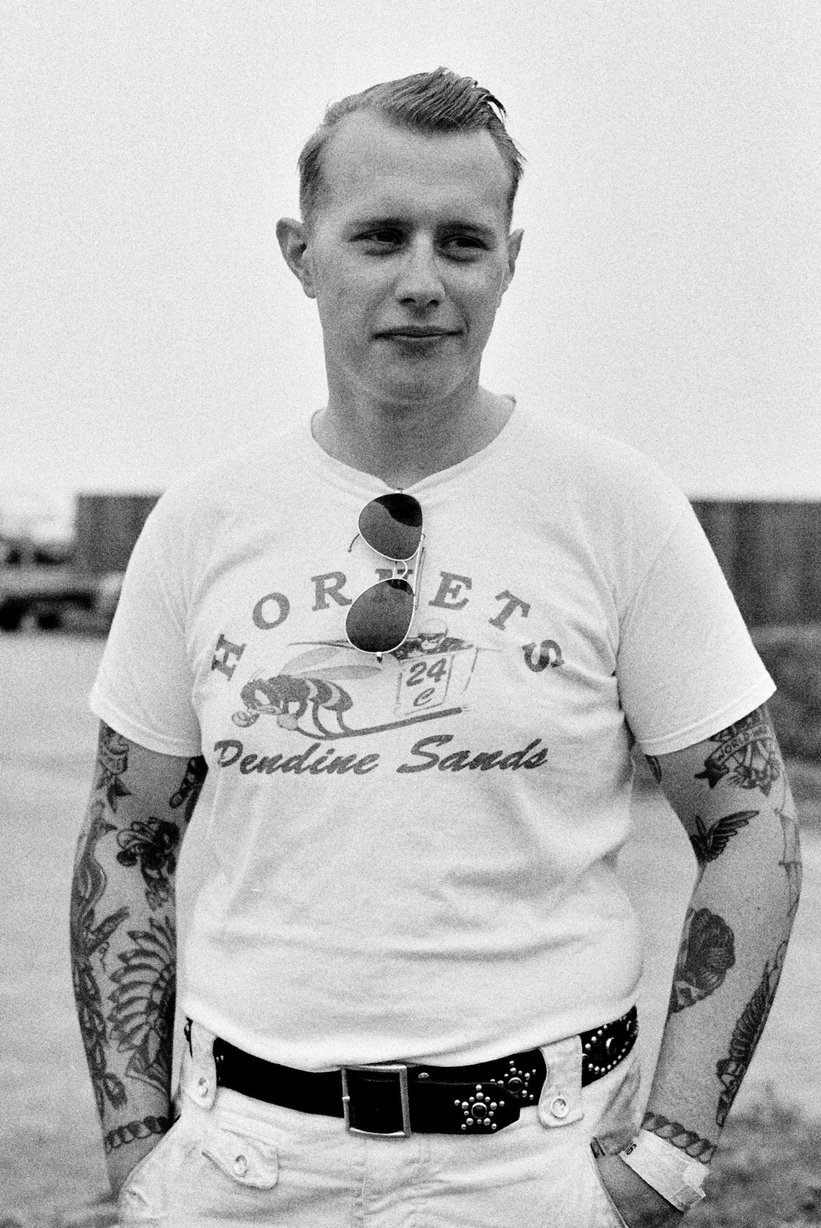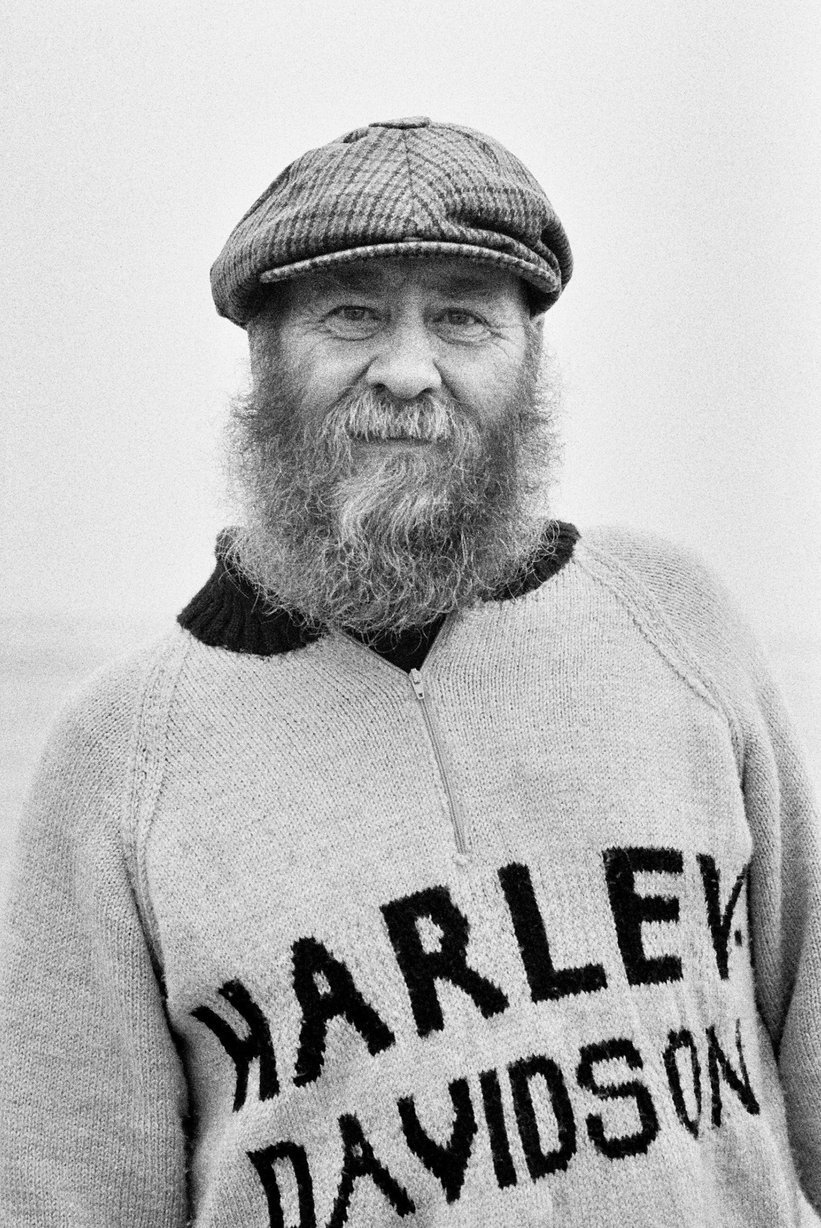 The air is rich with a heady mix of fuel and sea salt, and the overwhelming enthusiasm for the occasion is palpable – a real delight to experience given the traditional American roots of hot rod racing. Hundreds of rockabillies from both sides of the pond convened wearing their distinct garb, both as participants seeking purchase on the treacherously slippery sand and spectators simply soaking up the nostalgic atmosphere. With pleasantries over and the tide safely out of threat, it was time for the flag girl to take her position on the start line and the serious business to begin. Despite valiant efforts from all the drivers, it was Matt Farant who claimed victory at the end of the two-days' play, achieving an impressive 117mph in his potent 1929 Ford Model A roadster pickup. Suddenly a summer holiday in Wales seems a helluva lot more tempting…
Photos: Johannes Huwe
To see more of Johannes Huwe's work, or to buy his book 'The Race of Gentleman', which is filled with fabulous photographs of vintage hot rod racing such as these, please visit his book shop.