A passion for British purity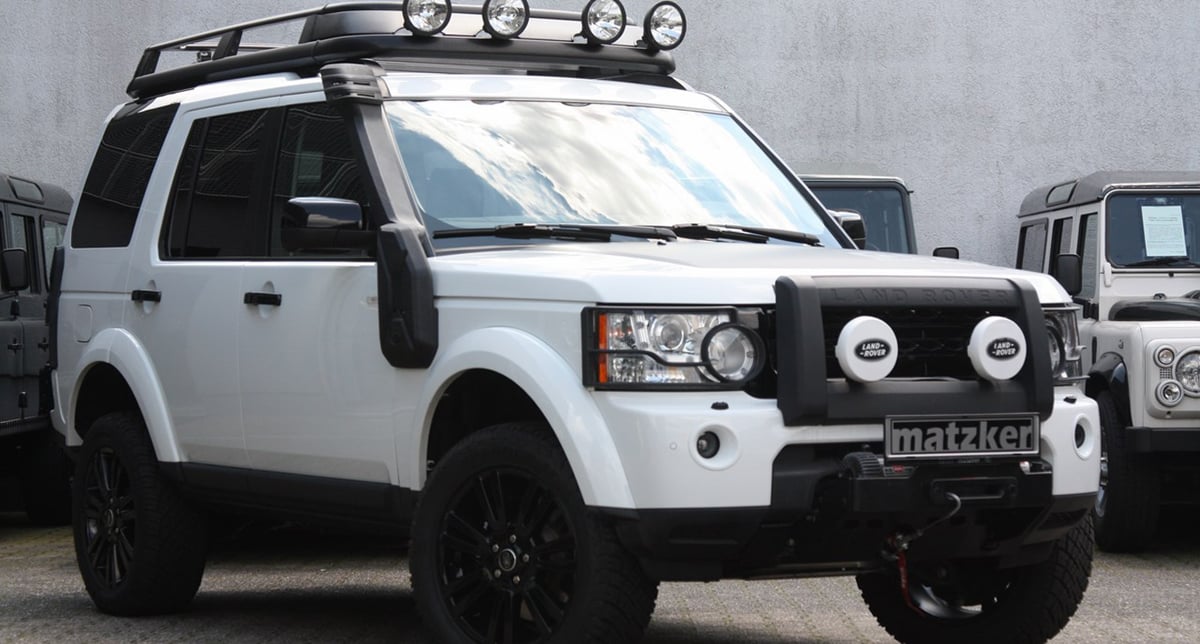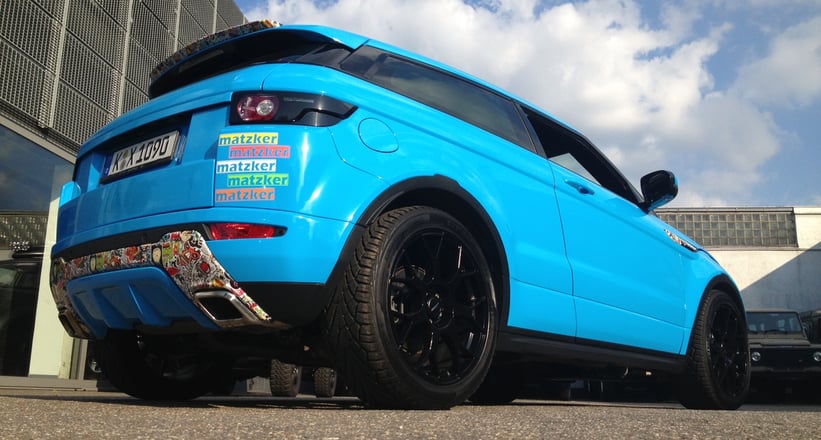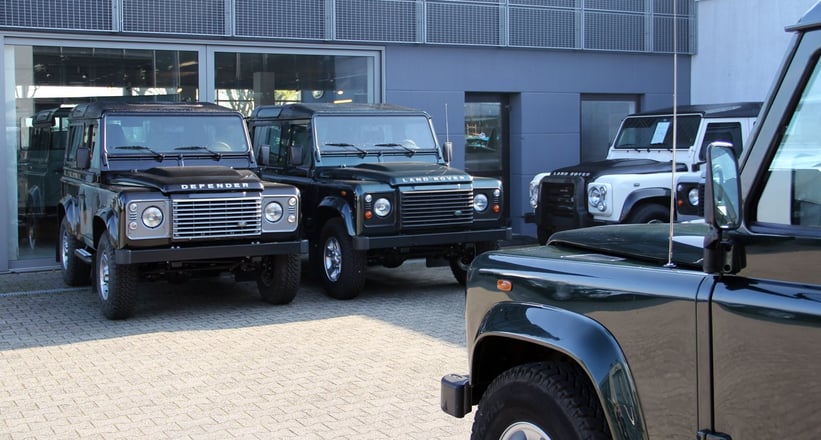 The lord of the Land Rover demands just one attribute for his faithful companion: it must be The Best. CEO Amadeus Matzker has built his company's reputation on this premise for decades – using his passion, know-how and driving ambition to develop perfect solutions for the British SUV. "When no one else can help, Matzker can," we said to ourselves as we took the 400km route from Hamburg to Cologne in a Land Rover Defender 90. Our Landy has just had a performance upgrade and a conversion to automatic: a wonderful combination, if it works. Unfortunately, in the mid-rev range the engine is vibrating uncomfortably and the gearchanges of the Discovery-derived automatic transmission are not optimal for our Defender.
Mr. Matzker joins us in the Defender's cabin for a test drive. "The purist Brit has always been my passion," he says, raving about the fact that the Defender – in contrast to its modern relatives – is still an endless playground of potential modifications and improvements. We consult the oracle about the problems we've encountered with our Defender, and Matzker confirms that the transmission is creating the vibrations where it comes too close to a body panel. The 'faulty' gearchange, meanwhile, is a matter of opinion…
Conversions for all causes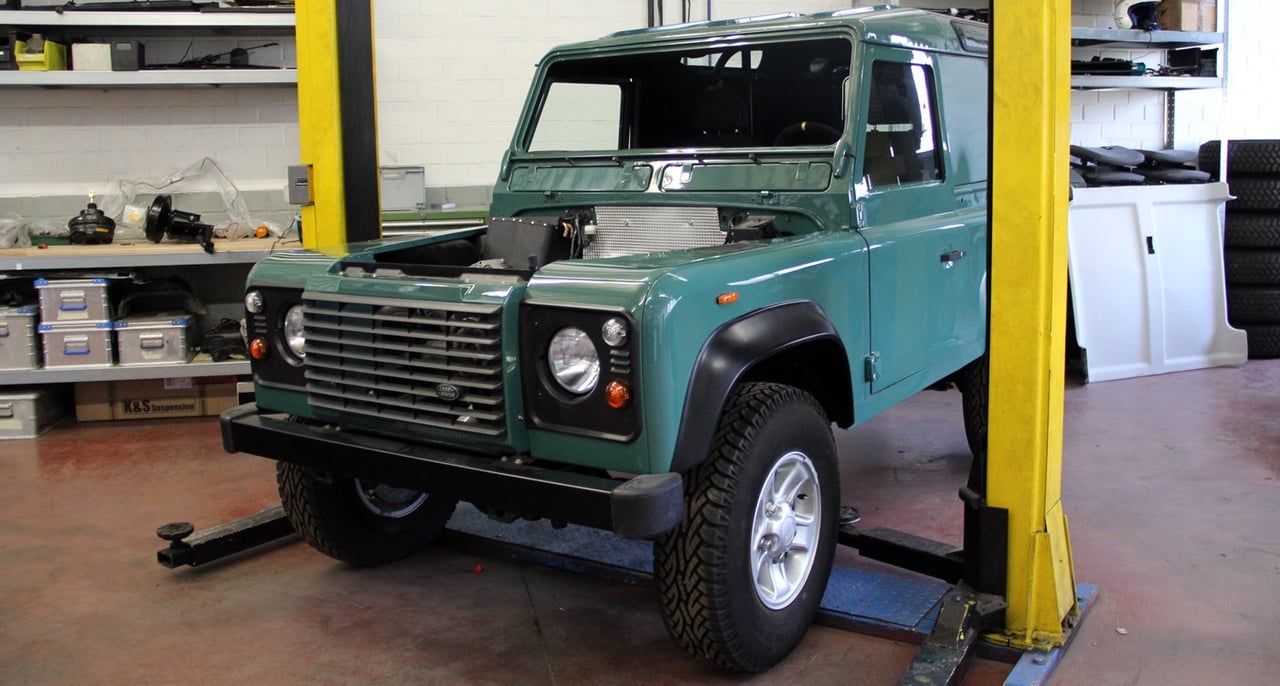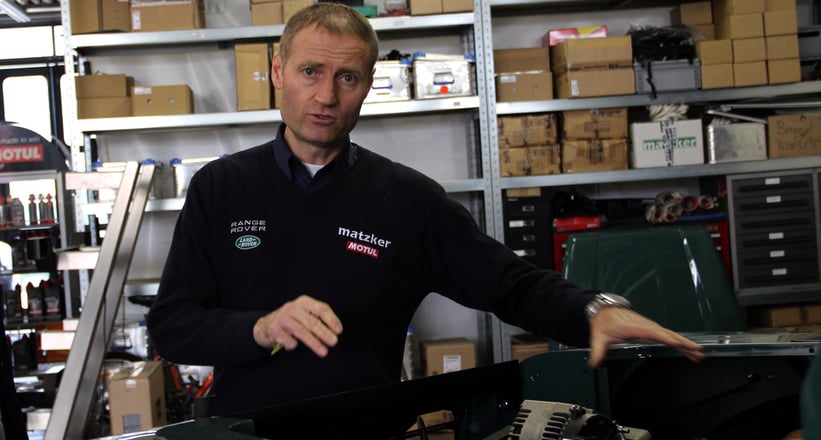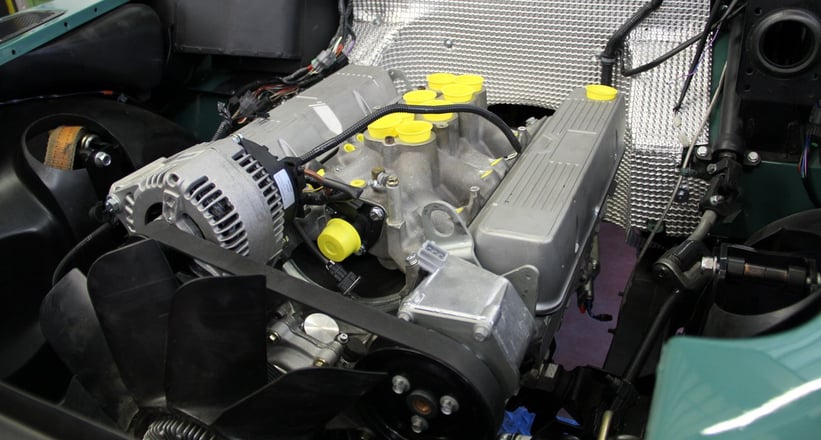 Our Defender's mods are small fry compared with a Defender 90 in the Matzker workshop… a Landy that is fast turning into a super-sports car. The chassis has been replaced by a lightweight aluminium construction and in front sits a 5.2-litre Rover V8, enough to make the Defender fly. "What's more," adds Matzker, "we've modified the suspension with components we've developed ourselves. Whether you take it on the race track, off-road or in the city, you'll get superior handling from this Defender," he assures us.
And Matzker should know, since he regularly takes part in international desert rallies – most recently the Abu Dhabi Desert Challenge 2014, where Matzker's team was among 48 starters and finished 13th overall – and 9th in class. The 2300km dune rally, considered an extreme rally of its kind, is for Amadeus Matzker the perfect way to recover from the stresses of working for a living. Other 'leisure' activities include private expeditions, such as a 16,000km tour in four and a half weeks, travelling across Africa in an expedition Landy built by – of course – Matzker. No wonder that, despite his overflowing order books, Amadeus Matzker is known for keeping a cool head.
Photos: Jan Richter