For the Maserati's owner Andreas Mohringer, this isn't the first time that one of his cars has won 'Best of Show' at the Schloss Bensberg Classics – in 2012, his excellent Dino 166P/206P did enough to convince the judges. So is he accustomed to winning concours events yet? "No, quite the opposite!" he says, laughing. "I was totally surprised and did not expect the award. To win it again seemed so unlikely because of the success two years ago."
A very special one-off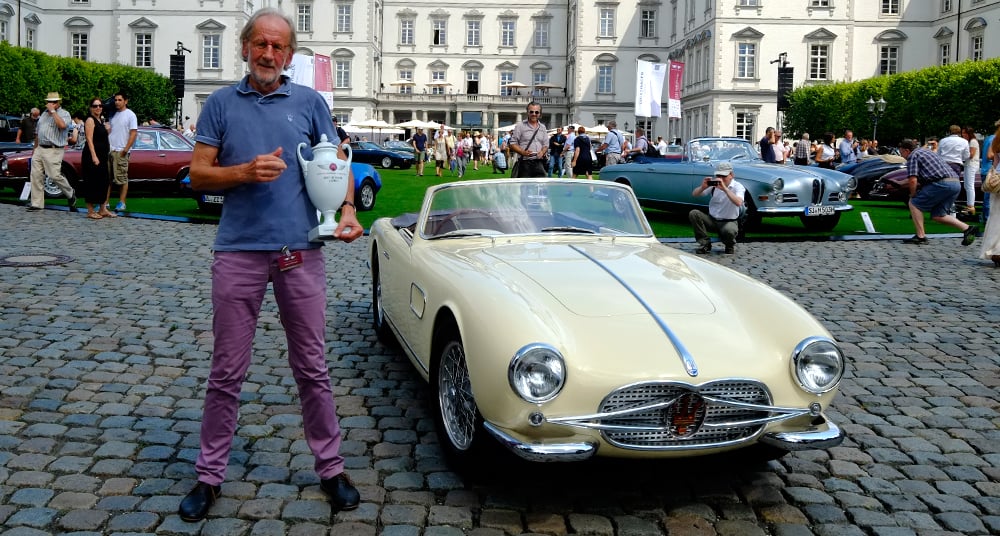 Other than for its owner, the decision of the jury came as no surprise to the participants and experts. The 150 GT Spider Prototipo is a unique car. Designed by Carrozzeria Fantuzzi, it was the result of an idea to bring a sporty road version of the successful competition 150S to the market. But the production run never happened, and this remains the only prototype built. "For me, this Maserati is special for several reasons," says Mohringer. "In my opinion, it's a design icon and, above all, I love the contrast of the pretty and luxurious exterior, and the thoroughbred racing car underneath." Mohringer remains tight-lipped about which classic he'll be bringing to next year's event, but you can be sure that when he shows his hand, he'll be well in the running.