Lyonheart K: Long live the E-type!
To this day, the aesthetic forms of the Jaguar E-type are mourned by classic car enthusiasts. Lyonheart Cars from Coventry shares this passion, and has announced a modern reinterpretation of the iconic sports car, based on the current Jaguar XKR.
The Lyonheart K came about when Swiss businessman Robert Palm teamed up with Swedish designer Bo Zolland to create a modern remake of the much-loved Jaguar. Last year, it previewed the car under the name 'Growler' – but it's now been given some styling tweaks and, thankfully, a name change. In its latest incarnation, the Lyonheart K should reach series production, as long as 50 pre-orders are placed.
This is where Lyonheart will come up against its biggest challenge yet. At 495,000 euros plus local taxes, the K will not only have to go up against modern supercar machinery, but also some familiar Jaguars.
For that outlay, one could not only procure a classic E-type in excellent condition, but also have change from a brand-new Jaguar XKR-S – a car with which the K shares identical power statistics. That means 542bhp and 502lb ft of torque, fed through a six-speed automatic gearbox.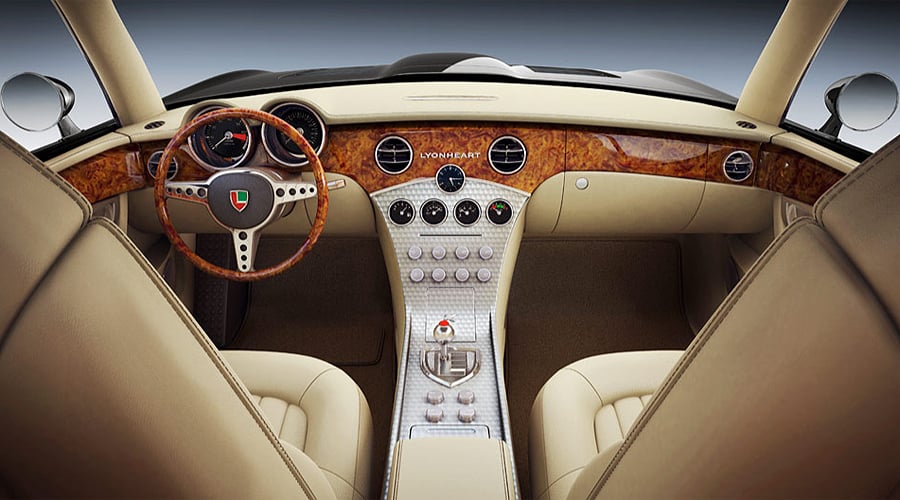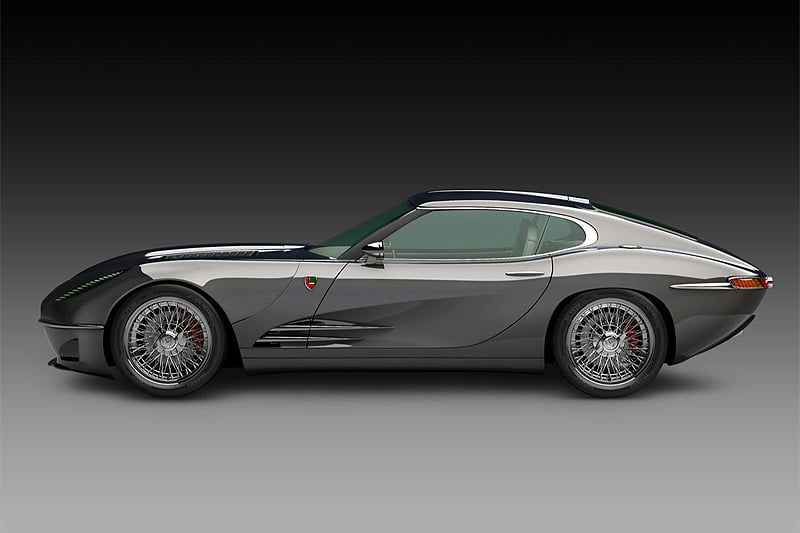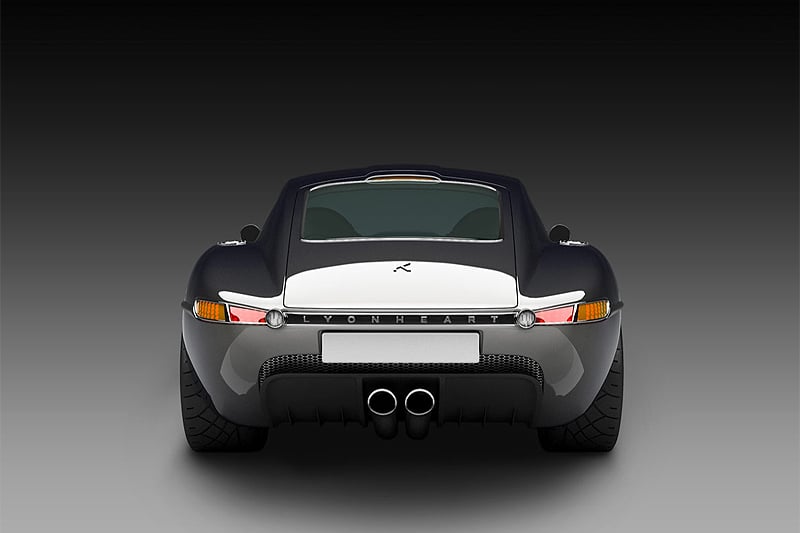 However, because the hand-built K has bodywork built entirely from carbonfibre, it has a kerb weight of 1575kg; an impressive 178kg less than the XKR-S. Lyonheart maintains this will shave up to half a second off the Jaguar's 4.2-second 0-62mph sprint.
Underneath, the Lyonheart K is essentially a Jaguar XKR, but with tweaks made to the supercharged 5.0-litre V8 to produce identical figures to the engine when tuned for the XKR-S. The top speed of the Lyonhearth K is an electronically limited 186mph.
Standard equipment on the Lyonheart K's spec sheet includes ABS, ESP, electronically controlled dampers, an active rear differential, front and side airbags, three point seat belts, a tyre pressure monitoring system, power steering, air-conditioning, and electronically adjustable seats. The company also offers a 'Bespoke' tailoring programme.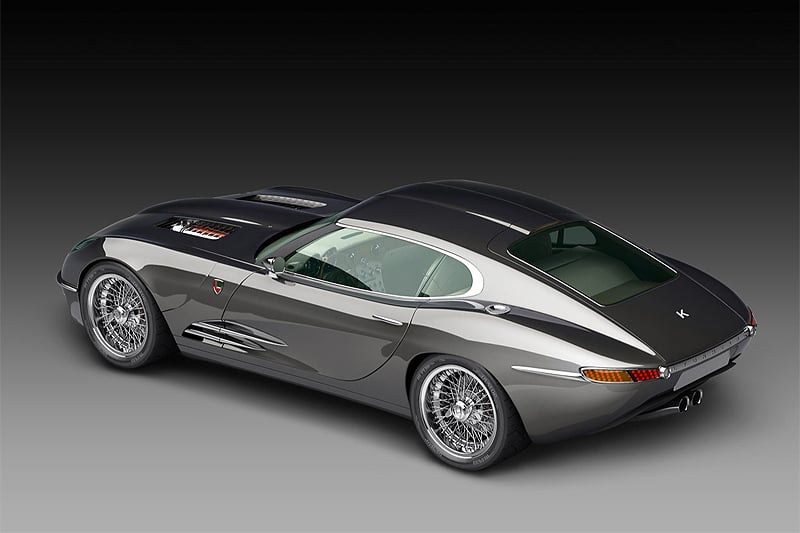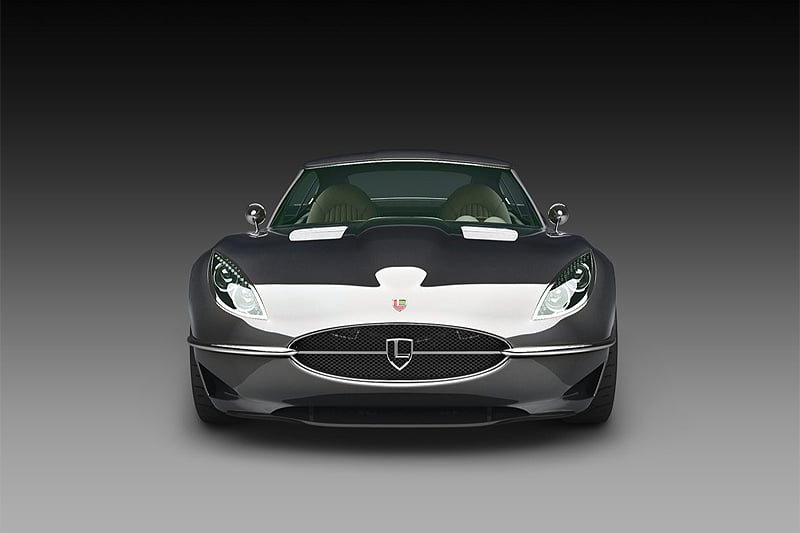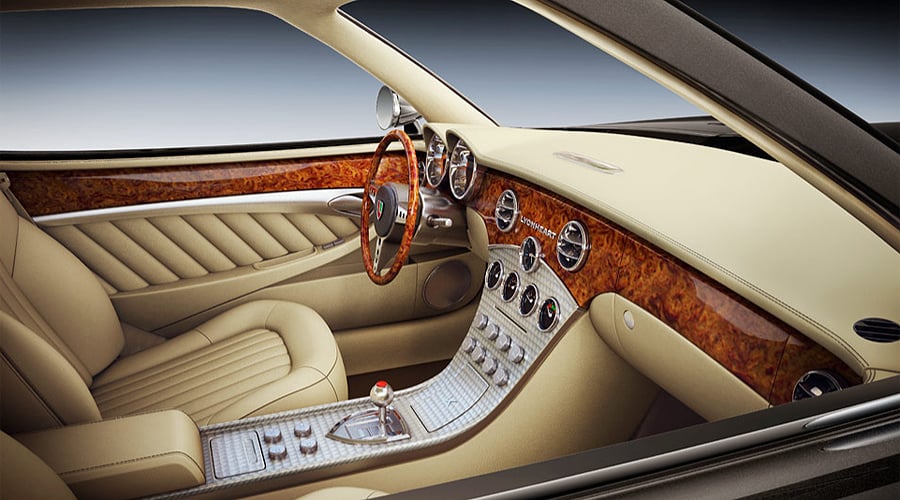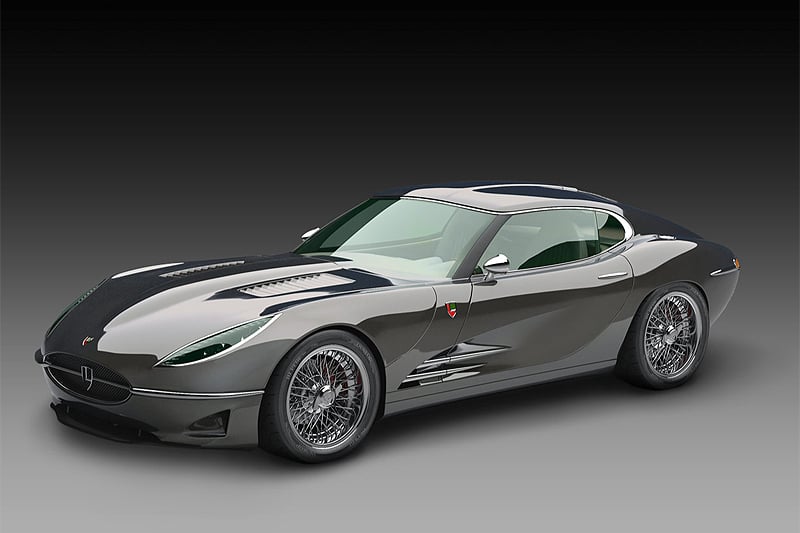 Photos: Lyonheart Cars Ltd.