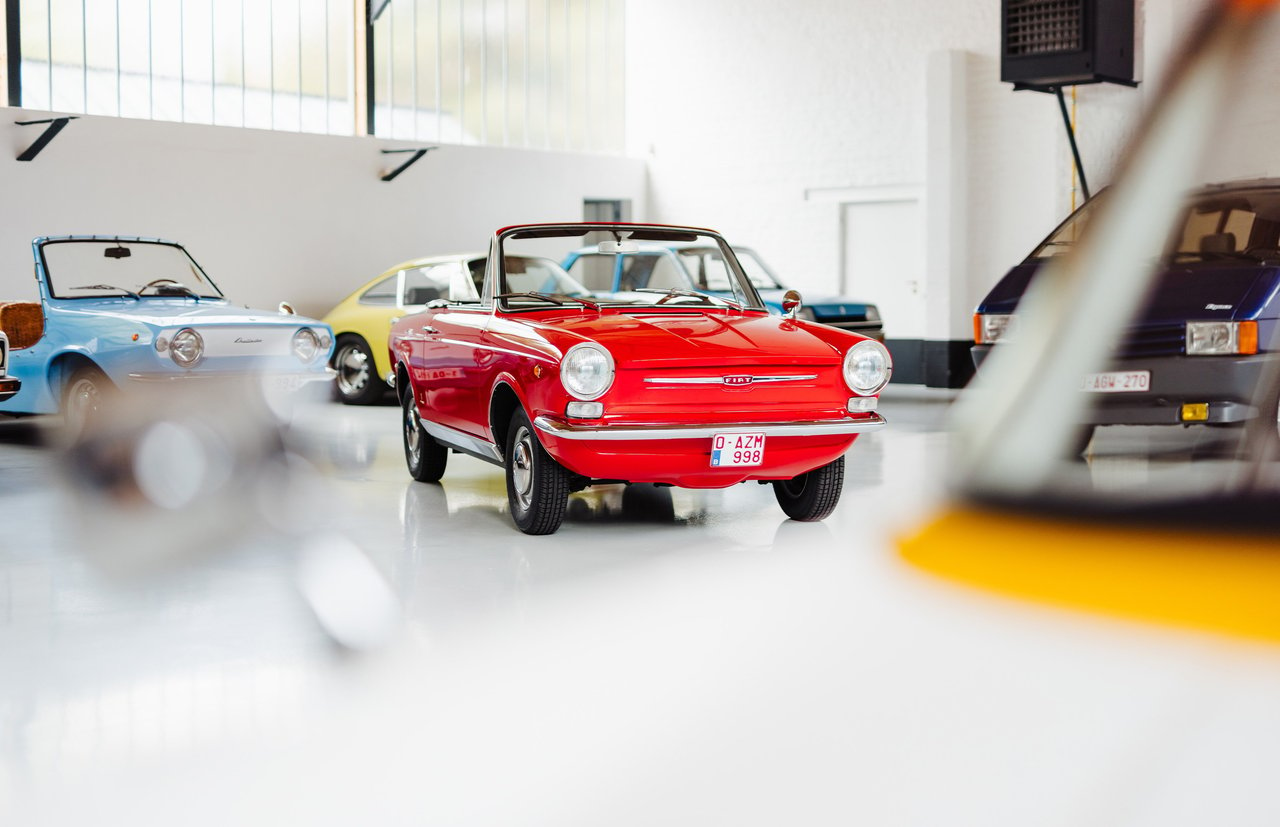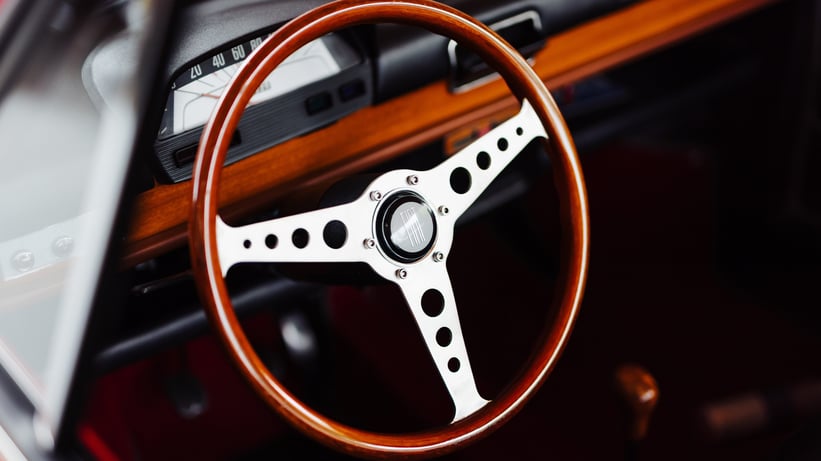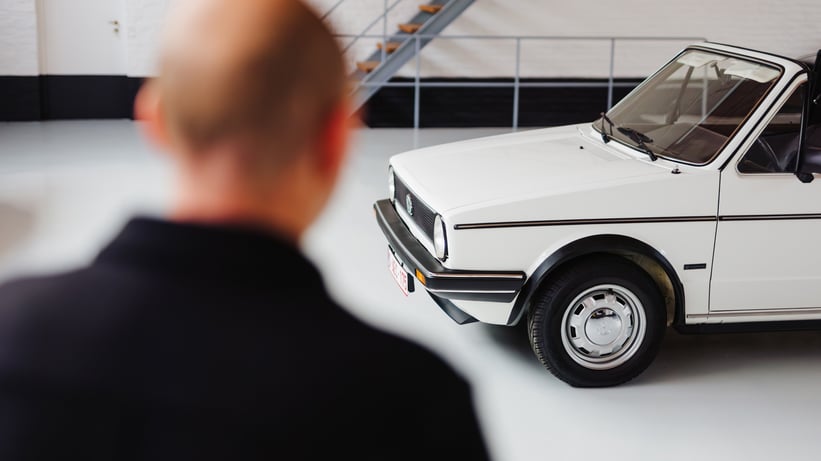 Here at the Classic Driver office, we often discuss what it takes to earn the title of a 'collection' of cars. Some collections are based around an intense affection for just one brand, or in some cases, one singular model from that brand, while others opt for a collection that covers all aspects of motoring joy, from muddy off-roaders to beach-side cruisers. Most car lovers would instantly flock to a mouth-watering line-up of golden era Porsches, but for people like Jean Werner, his admiration is distilled into the small, quirky microcars that were ever-popular in decades gone-by, and we couldn't believe our eyes when we saw what he had tucked away.
Based in the south of Brussels, Jean sets the scene of when his love-affair with microcars first flourished: "The story begins in 1986, when I was 27. A French friend of mine was the proud owner of a Vespa 400. He found a second one and urged me to buy it, which I refused to do. He insists, insists, insists, and I finally give in. The worm was in the fruit, and I've been infected with an incurable microcar virus. Other illnesses would follow, and I'd end up collecting all the cars that made me happy, with two things in common: they had to create joy around them and to be different from the classic cars we usually see on our roads."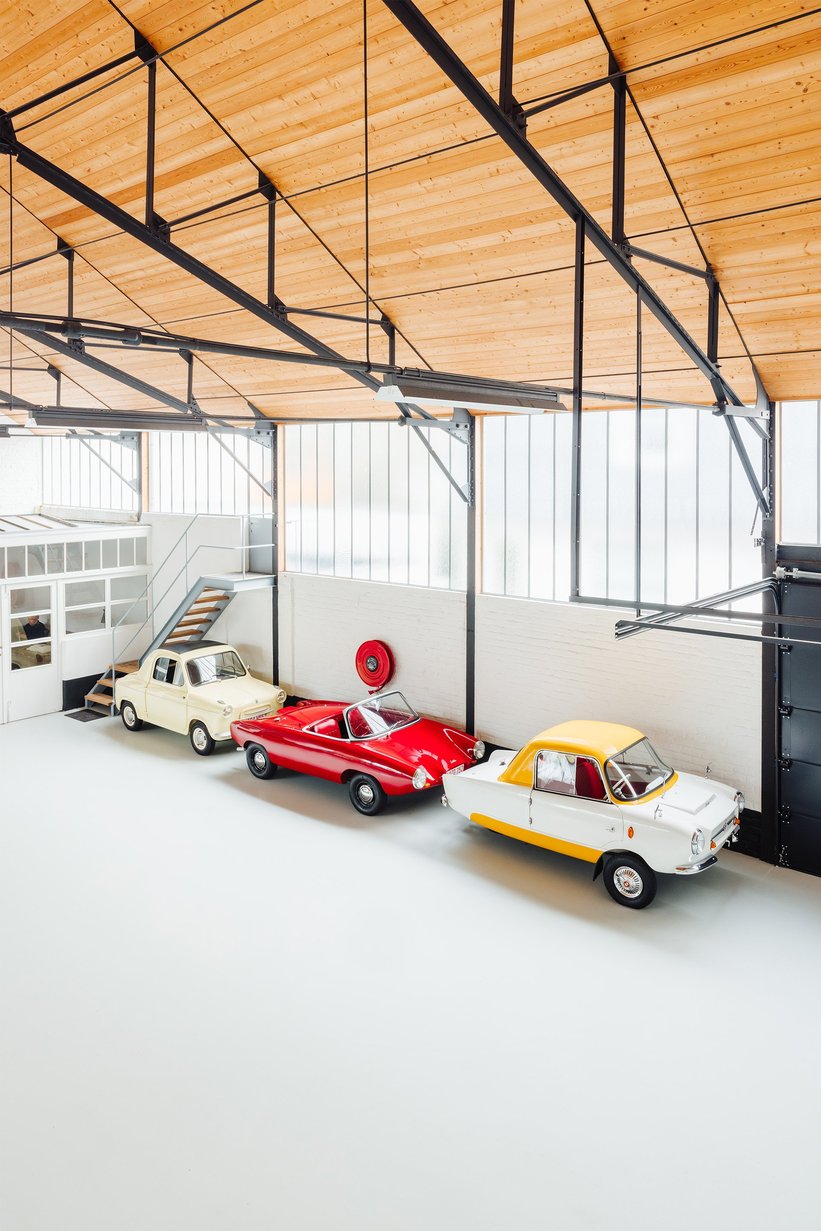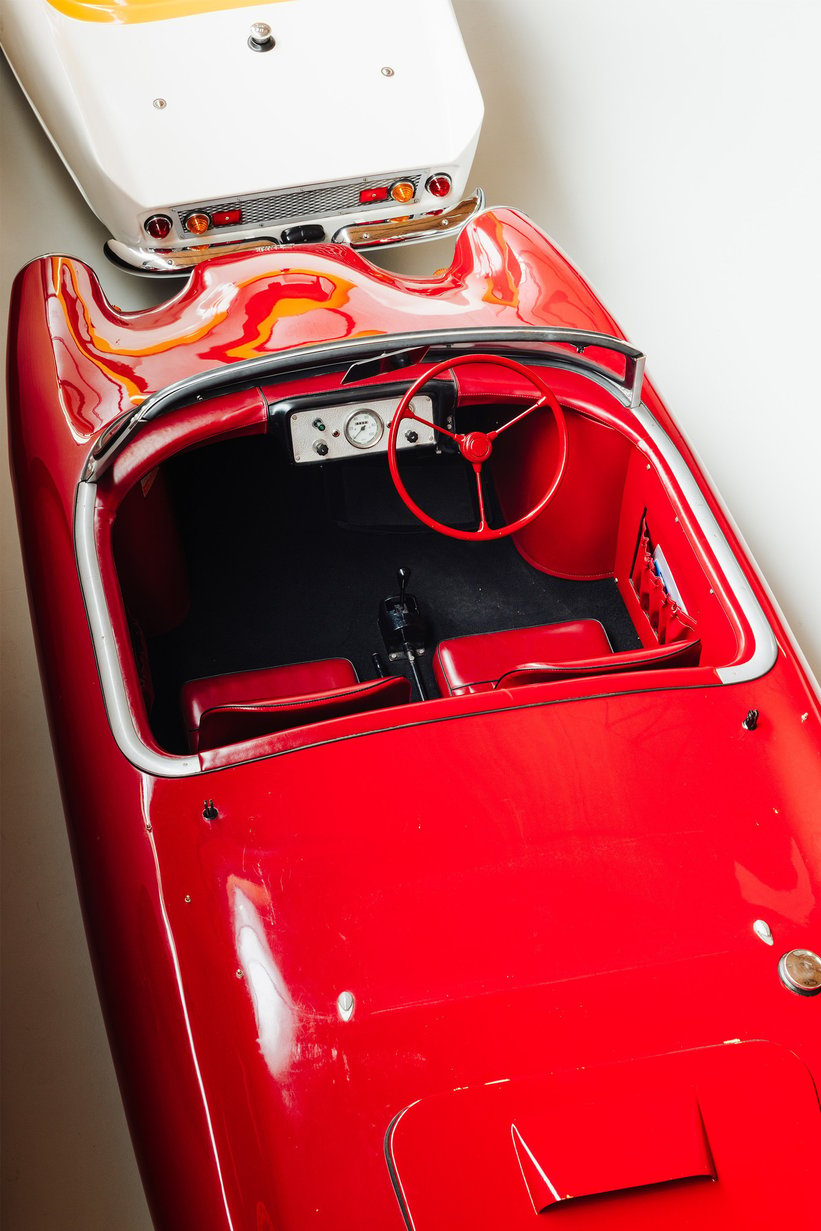 It's Jean's final sentence that really struck a chord with us, among these magnificent cars are some that even well-versed, classic car loving folk have never even seen before, making their charm heighten even more. The quantity of cars is irrelevant to Jean, and the 12 cars, plus one in the South of France, each represent their own level of character and driving enjoyment that, of course, isn't all about speed and agility. Talking through the cars that are perfectly lined up, it's clear to see Jean's admiration for each one, starting with a stunning Innocenti 90 LS: "The last of the family, found near Naples, 9,750 km on the clock, original interior still under plastic sheets. The strong, sober elegance of a very tiny car: 312 centimeters." Strolling through the line-up, we pass a Volkswagen Golf Mk1 GLI Cabrio, a Fiat 850 Vignale, a Autobianchi A112, a trio of boxy Renaults, where we can't help but stand dead still in amazement at this scarlet red drop-top before us. "Ah, the Lighburn Zeta Sport. Australian! And yet, it looks like a Belgian comic strip in 3 dimensions. For the initiated: a sort of miniature cousin of Spirou's Turbotraction, a hero of Belgian comic strips."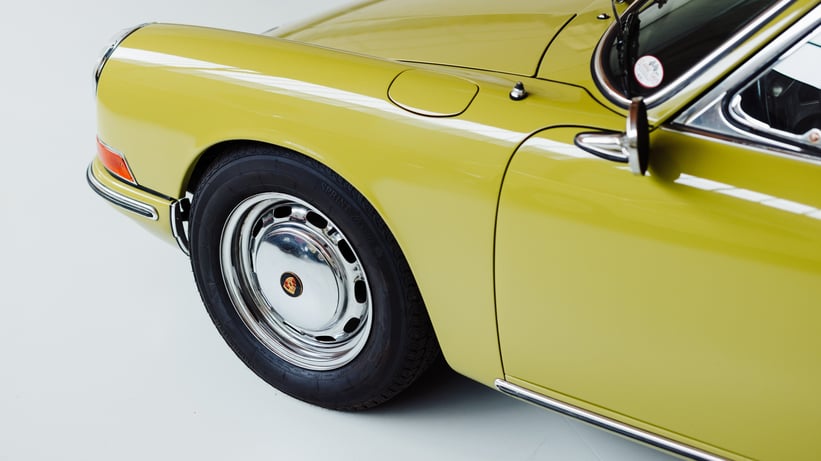 The eagle-eyed will spot something of an outsider, in that it is perhaps the sportiest looking of the lot. However, Jean explains the gorgeous early model Porsche has a rightful place in the collection, and of course, a few of its own quirks: "This is a 912, and is finished in goldgrün, a color reserved for the American market, making it totally different from its sisters, including the 911, often dressed in more traditional colors. It's also a car with a taste of childhood, my grandfather and two uncles having owned 911s and 912s. But for me, it was out of the question to choose such a well-known classic car, without adding the necessary offset. And it's this color that allows the 912 to fit so harmoniously into the collection."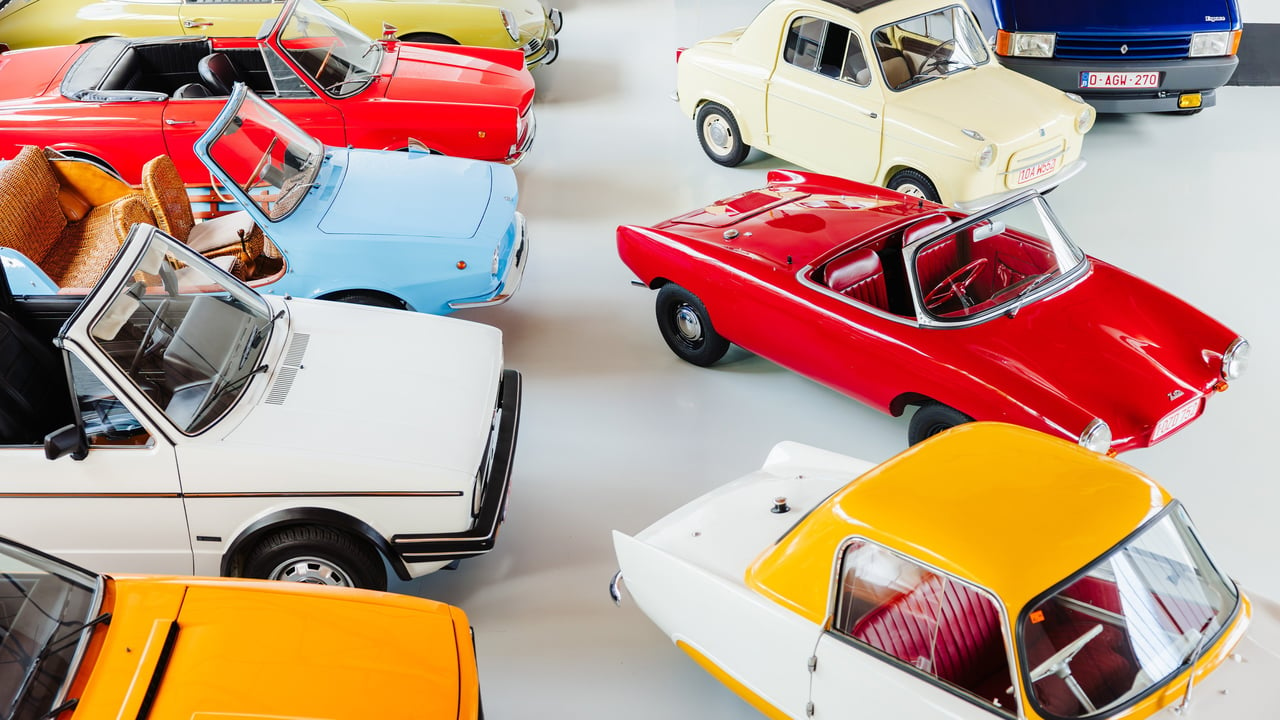 It seems Jean's affection for cars that simply bring joy knows no bounds, and we were curious to understand whether he felt that's still possible in today's world, where once micro-sized cars like the Volkswagen Polo have grown into family-friendly hatchbacks. With cars like the Citroën Ami and Fiat's new Topolino specifically in mind, could Jean ever see himself moving to a post-2000 era of car collecting? "I'm amazed by the hypertrophy of today's cars. Case in point: my 1985 Renault Espace 1st series is 4 cm shorter than today's VW Golf, with infinitely greater comfort and interior space. It's hardly surprising, then, that some people happily continue to believe that "small is beautiful". So, there's still room for creativity and the new Topolino or Microlino are my cup of tea."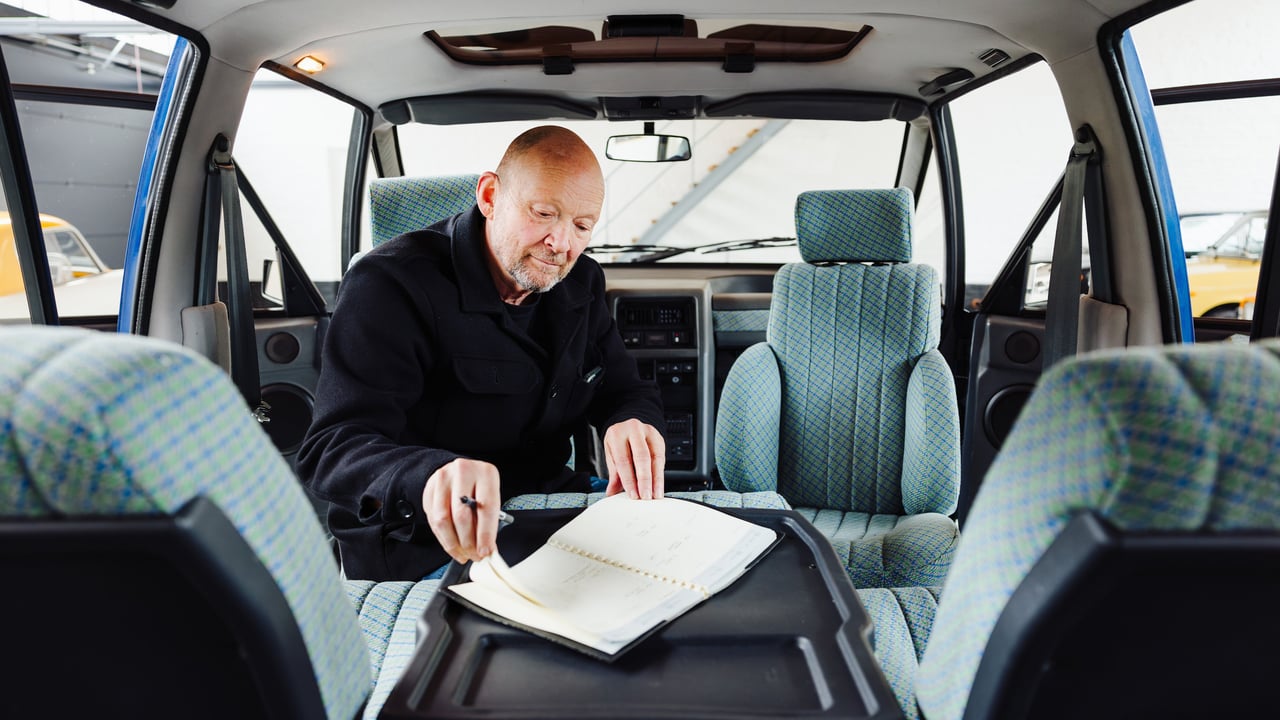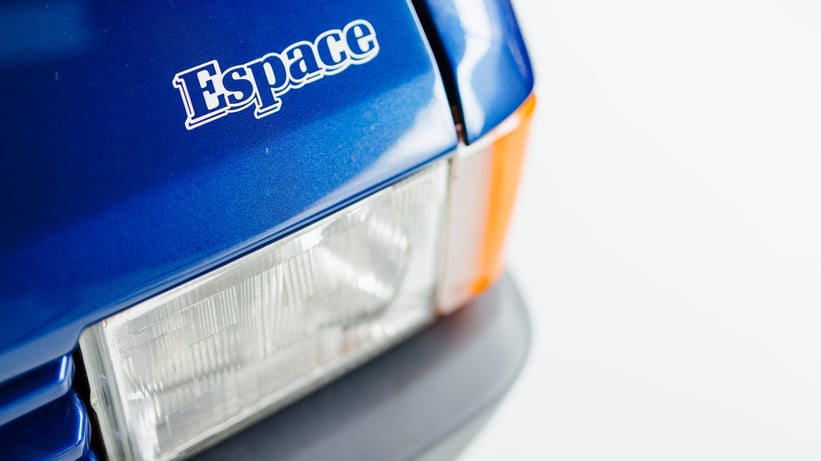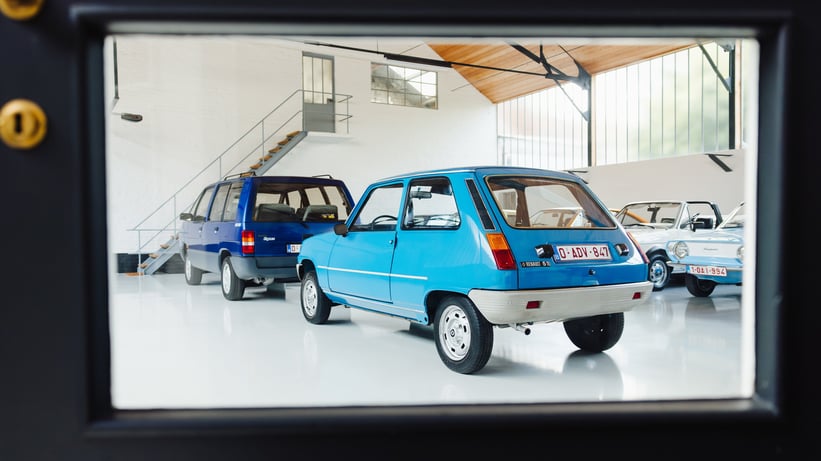 Speaking of the spacey-Espace, we were immediately curious to know more about where the love for Renaults fits into a collection filled with Italian and German creations. "I always ask myself: "Is the Espace a sensible purchase for a guy who likes small cars?" There always must be an exception to the rule, and finding a Series 1 Espace in such condition is a godsend I couldn't pass up."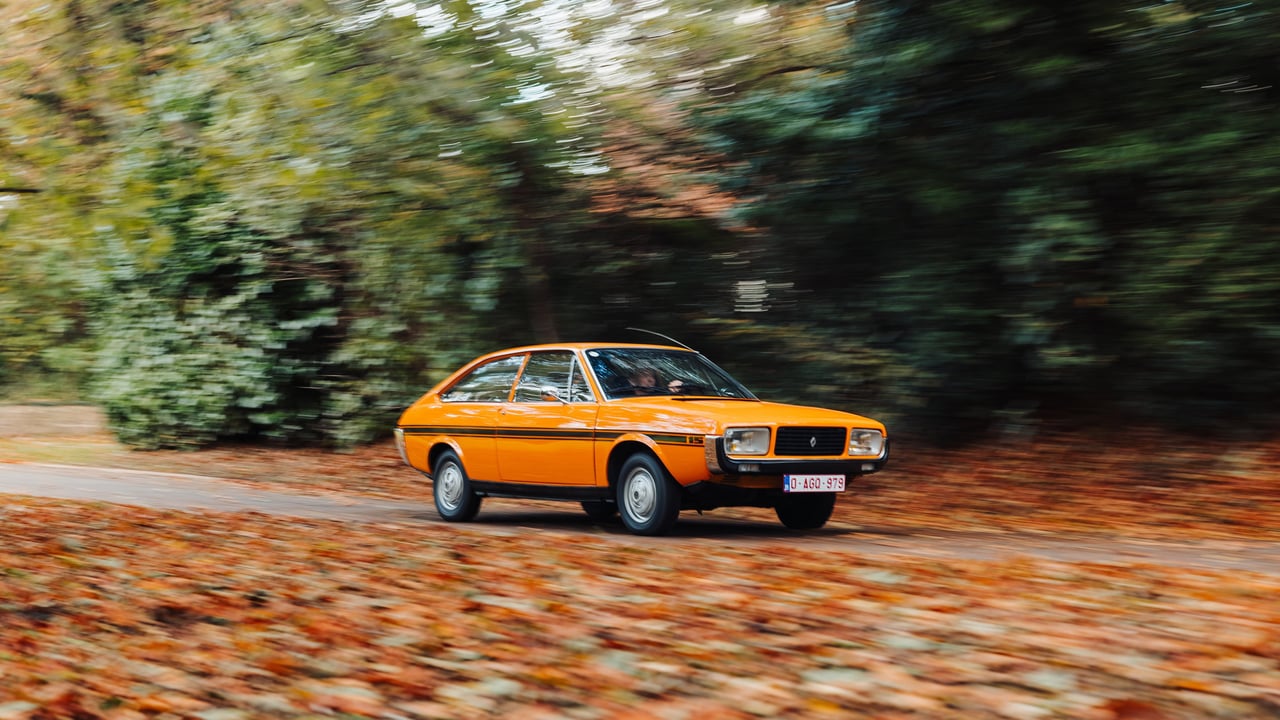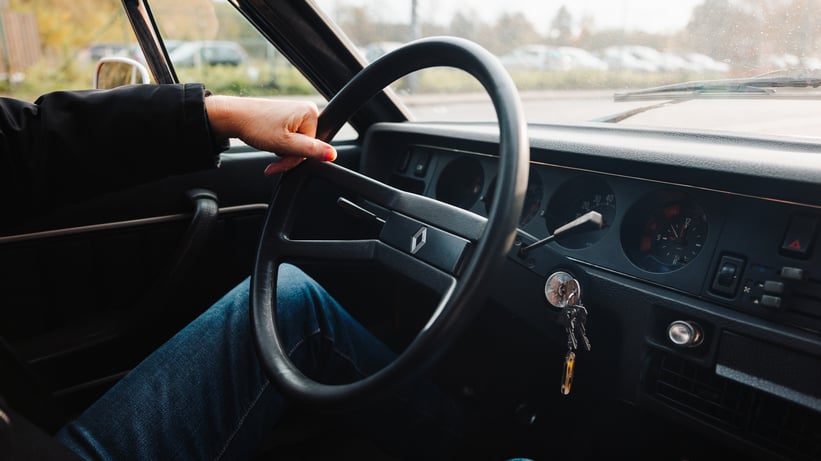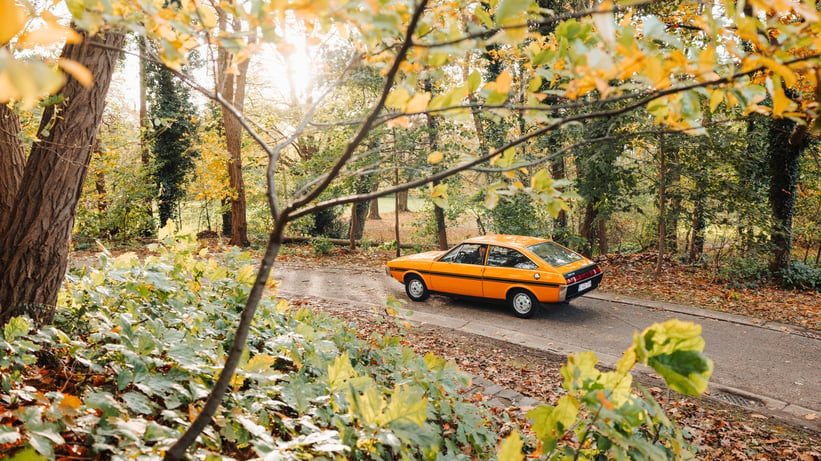 "As for the other Renaults, when I was 14, my mother had a Renault 16. And when I started driving, it was first a used Renault 4 that I shared with my brother. Then another used Renault 4 all to myself. Then my first new car: a dapper, tomato-red Renault 5. And so, a few years ago, when I found this blue R5 at the famous Alfons Ruyl, 18,000 km on the odometer, I fell for it…
"The 15 seduced me with its "French country sports car" feel, and its total seventies look. Its 1,300cc engine leaves no doubt: it's as sporty as I am. The colour, known as Andalusian orange, with the black stripes and the petal seats were enough to carry me away, like a time machine."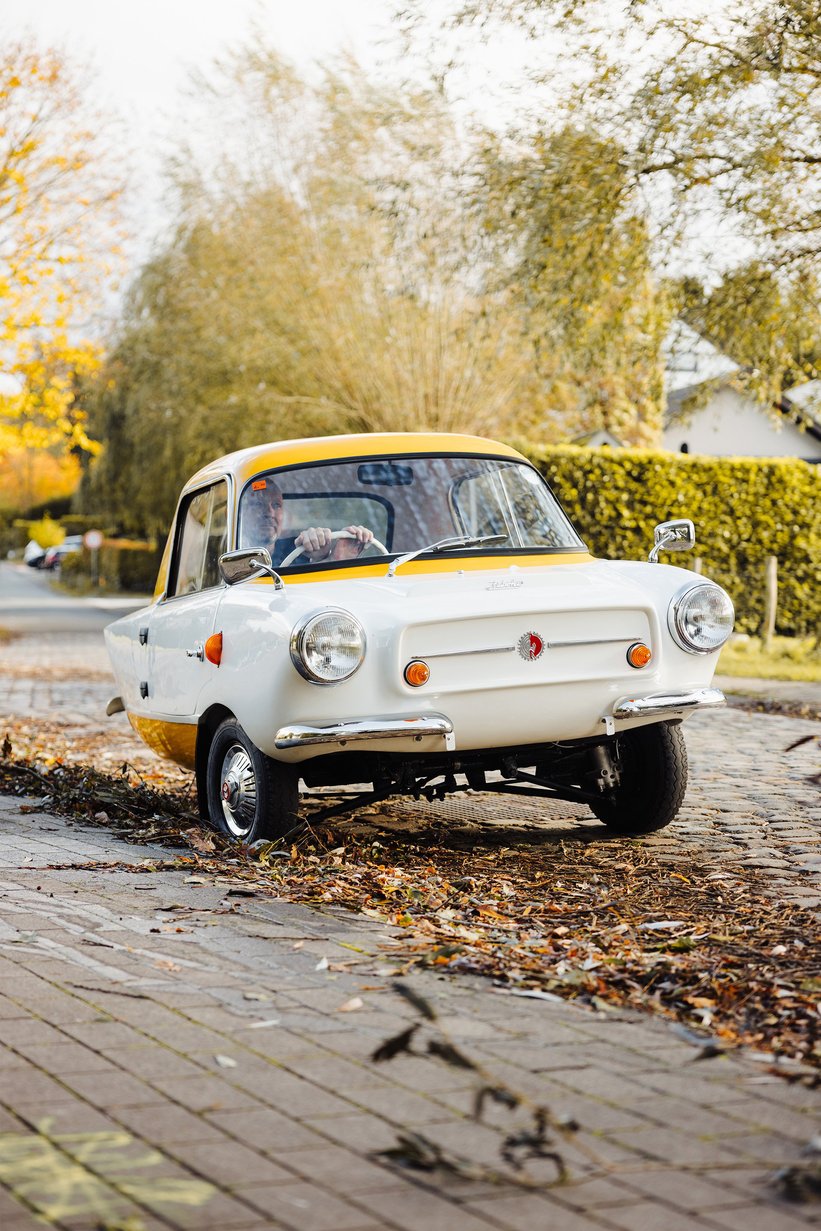 All this talk of space and sports cars leads us to ogle at the complete antithesis of those concepts: Jean's incredible array of microcars. Cars like the Autobianchi A112 represent the true elegance of hyper-simplicity, and the art of joyful driving. No other car does it like Jean's Frisky Family Three, though, a car that Jean begrudgingly admitted would be the quirky machine he kept if he had to choose just one; "You know the saying: you can't choose between your children. I would say, however, that the Frisky occupies a special place in the collection. It's undoubtedly the car that provokes the most smiles, attention, amazement, laughter, wide-eyed wonder, and happiness... It looks as if it's escaped from a fairground merry-go-round, tired of spending its life going round in circles."
The silver medal in Jean's ranking goes to perhaps our favourite from his whole collection, the Michelotti-styled Shellette beach car. An unlikely car to find in Belgium, an area not known for its winding coastlines like that of the Amalfi Coast or St Tropez, where you would perhaps be more likely to find this whicker-toting creation, but Jean thinks it's all part of the charm. "Built in just 80 examples, the Shellette is perhaps the most extraordinary of all beach cars built in a small series. It has one big advantage over the Jolly Ghia: it's not a conversion of a production car, but an original creation. Its Fiat 850 engine is more powerful than that of a 500 or 600. Of course, once you're behind the wheel, you smile like an idiot, and people who see you pass by do exactly the same. Jackie Onassis is said to have had one, parked on her husband's yacht, ready to get off at any port of call, to say hello to friends in St-Tropez or the Greek islands." We think Jackie had the right idea there.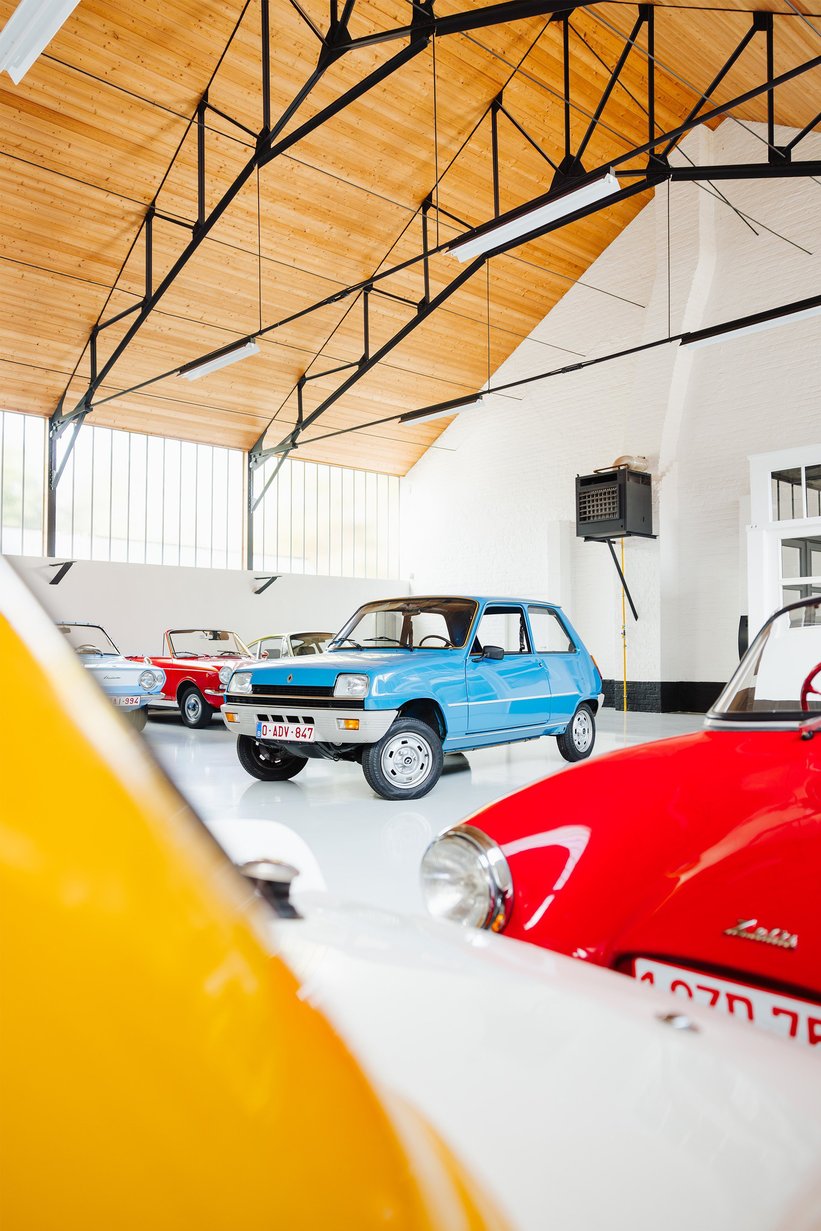 As our time with Jean and his collection neared closing time, we couldn't help but smirk in sheer amazement at seeing such a diverse array of cars in a line. As with almost every collector and collection, each car holds its own symbolism and memories, and in Jean's case, each car has a specific purpose or story, even if it is just to break a smile with a turn of the key. "I'd say that meeting a car is a matter of love at first sight. For me, loving a car is a question of model, but also of color and interior. If the three conditions aren't met, the magic doesn't happen. So, I wait for the next love at first sight."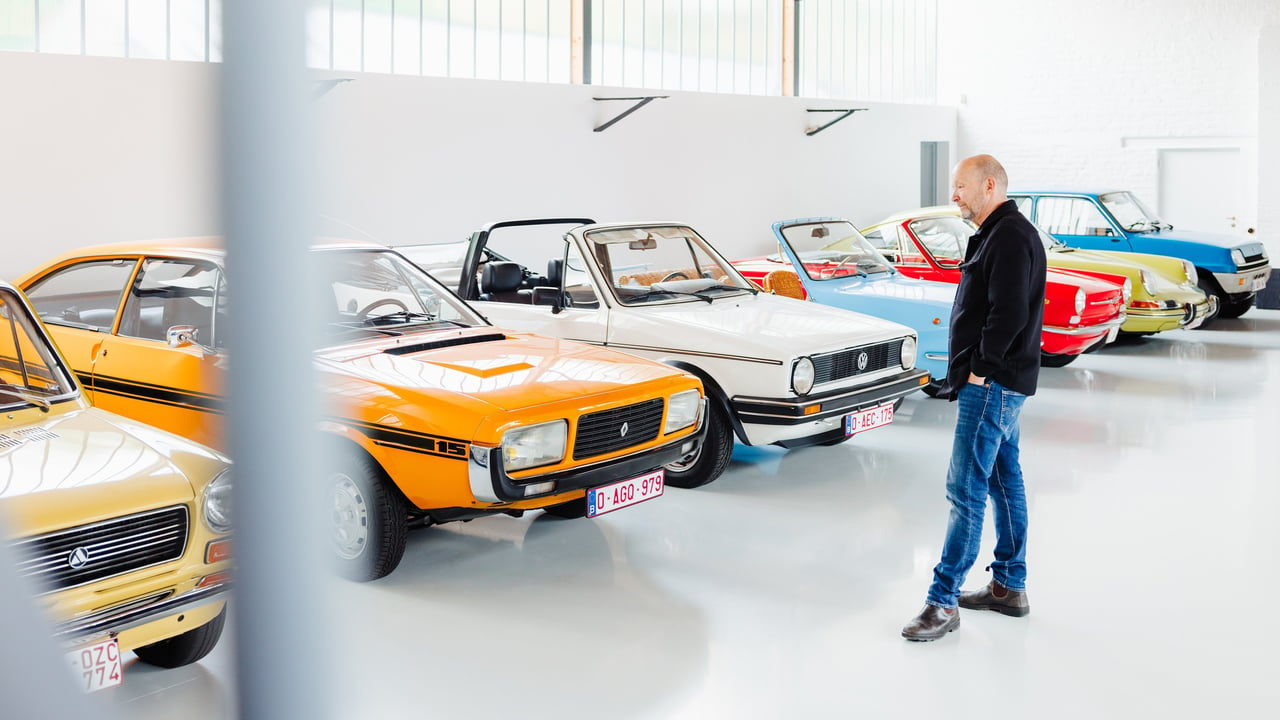 Thankfully for Jean, places like the Classic Driver Market are often goldmines for the quirkiest cars, the fun part is finding the right one!
Photos by Dennis Noten