Looking for something to do this winter?
Considering its condition, this Porsche 356B might be more suitable as an art installation than a restoration project – especially considering it has no engine or gearbox. But where there's a Porsche in need, there's usually an enthusiast willing to coax it back to life…
Artwork versus life's work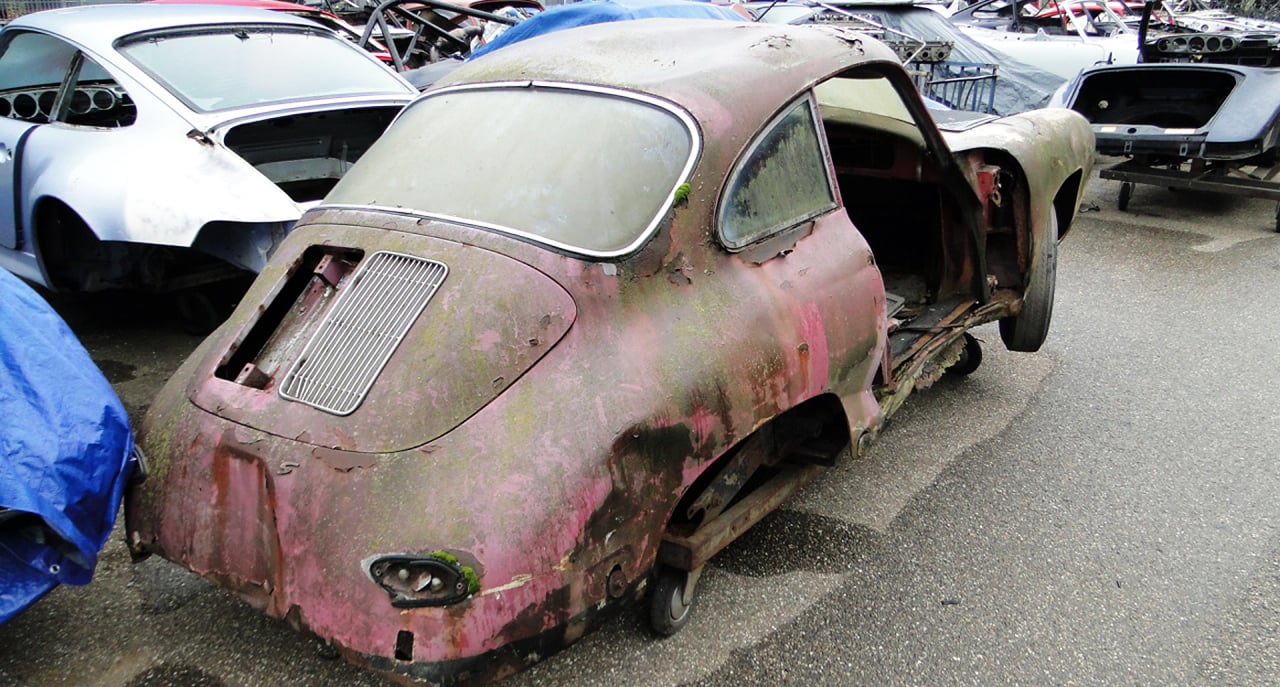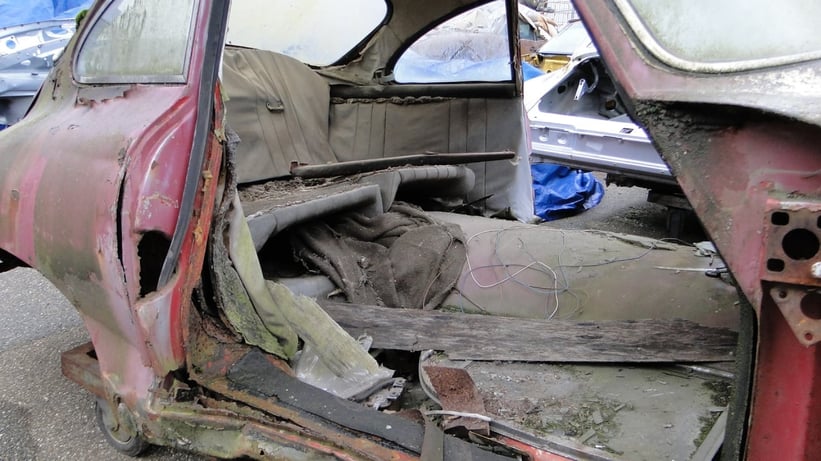 This 1960 Porsche 356B 1600 S was rescued from cruel Mother Nature – and not before time, it seems. But with the German registration document included, the dilapidated coupé could perhaps form the basis of a ground-up 356 Outlaw build, should someone be brave enough to step up to the plate. German Porsche specialist Freisinger Motorsport is currently offering what's left of the car for €5,000 – perhaps worth it, if it means you have an excuse to slip off to the garage when you grow tired of playing Christmas board games.