Limited edition Vanquish models celebrate 60 years of Aston Martin Works
Aston Martin has revealed the first of six exclusive cars made to commemorate 60 years of its Works division, each of which include bespoke features referencing a specific decade of service...
Based on current-generation Aston Martin Vanquishes in coupé or Volante form, the cars all include bespoke centre console rotaries fashioned in aluminium taken from heritage models. The metal is drawn from the pistons of donor cars such as a DB2/4 Mk II, a DB5 and an X-Pack V8 Vantage; other subtle features tailored to reflect the relevant decade will distinguish each version, as will different paint and trim colours from the Q personalisation division.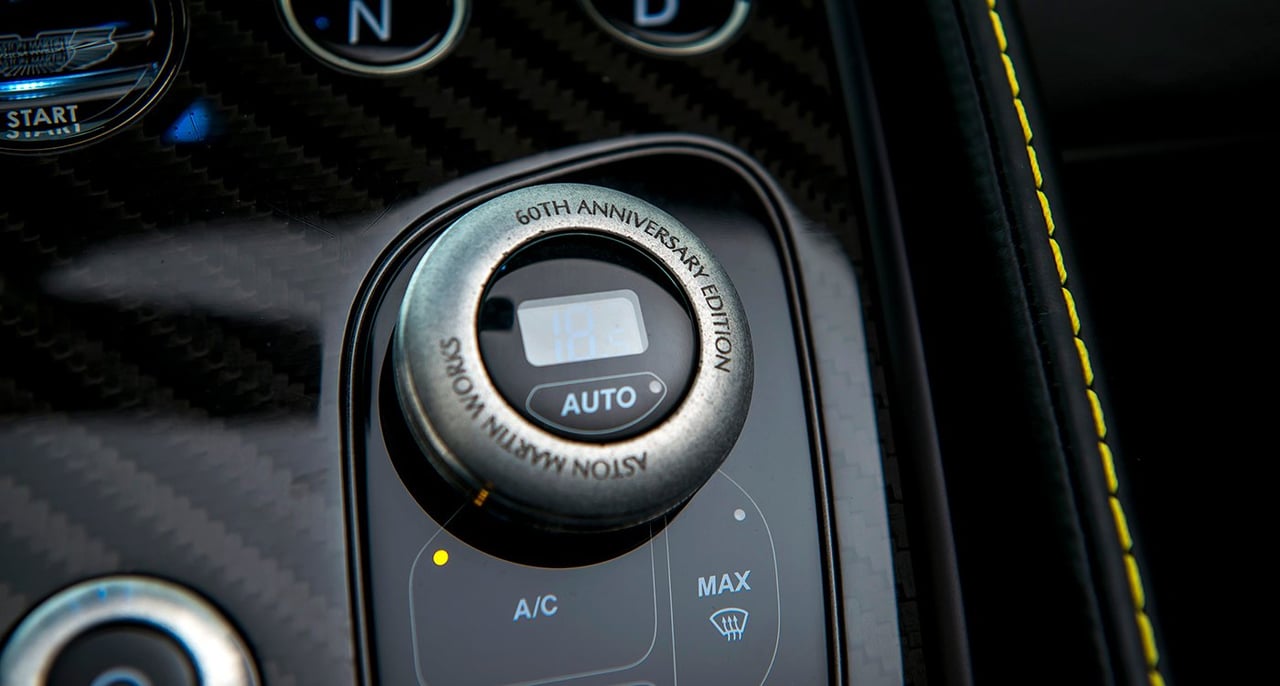 All will feature Anniversary Yellow wheels and side strakes, along with the new 60th anniversary Works logo and yellow stitching inside. Prices are available on request from Aston Martin Works.
Photos: Aston Martin