The latest Lamborghini Spyder is here – where's summer?
As sure as the Ave Maria will be sung in the church of Sant'Agata Bolognese, Lamborghini will present a convertible for each of its sporty coupés. And at the Geneva Motor Show, summertime starts with the new Huracán Performante Spyder…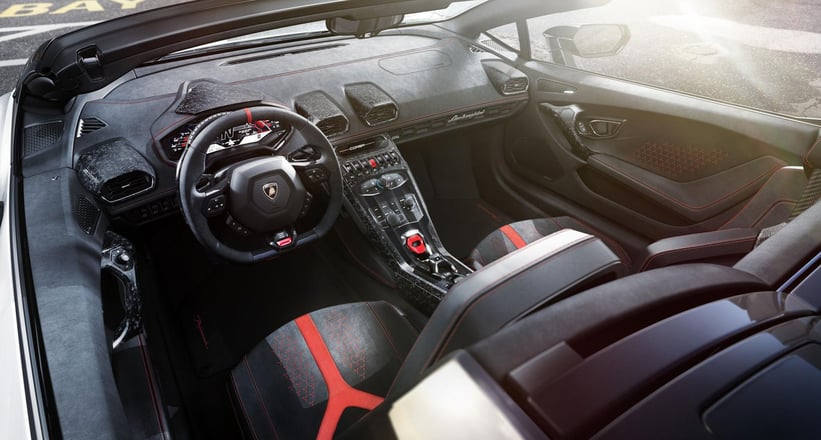 Ten cylinders, around 630hp, a seven-speed dual-clutch transmission, all-wheel drive — on the data sheet, the new Lamborghini Huracán Performante Spyder is identical to the coupé. It's even gained a bit of weight — with its 125 kilos slowing down its sprint from 0 to 100 km/h by 0.2 seconds to an overall 3.1 seconds. But behind the wheel, on a winding coastal road, with the top folded down, your sunglasses on your nose, and the sound of the V10 in your ear, the new Spyder can't be beat when it comes to the driving experience.
Photos: Lamborghini
You can get your first glimpse of the new Huracán Performante Spyder in the metal on Lamborghini's stand at the International Geneva Motor Show from 8 to 18 March 2018. Alternatively, you can find a broad selection of modern and classic Lamborghinis listed for sale in the Classic Driver Market.