Following the announcement that 2015 will be the legendary Defender's final year (and that it will see the launch of three special-edition models), Land Rover has built a faithful recreation of the Series 1 production line as part of a new 'Defender tour'. Sited among the current production facilities at Solihull, the 'Defender Celebration Line' will show visitors – who are asked to wear authentic 'cow gown' overalls – a step-by-step remake of the build process, post-War style.
Authenticity in abundance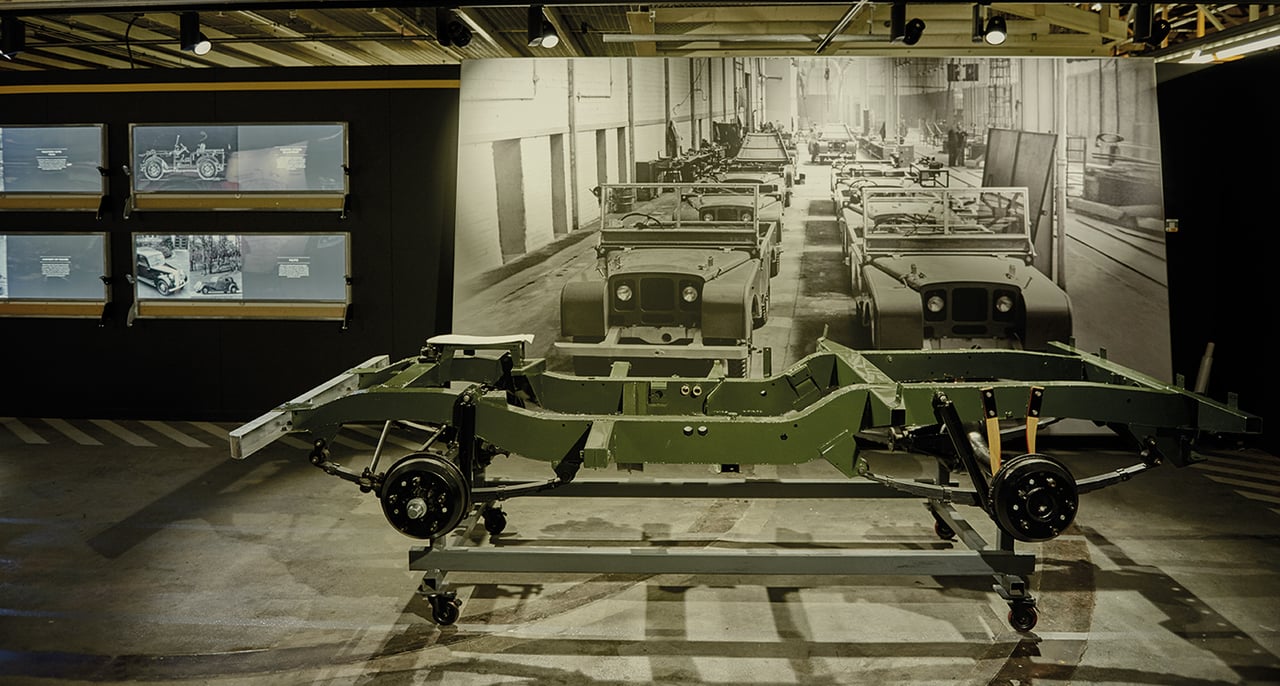 Many original tools, parts and even a draftsman's drawing board were sourced to create the Defender Celebration Line, ensuring the exhibit is as faithful as possible. "We wanted to create something extra-special that would give visitors and enthusiasts a unique insight into how it all started back in 1948," says JLR Heritage Director John Edwards. "It has been a huge task to recreate a production line from almost 70 years ago, from sourcing original parts for the Series I models, to authentically re-creating the working environment and uniform of employees who were here." The 3-hour Defender Tour is open now; you can book your place here.
Photos: Land Rover