No day is alike for American-born art dealer Kenny Schachter. One day he could be negotiating the sale of a 30m-dollar Picasso, the next writing one of his hilarious and controversial columns, lifting the veil on the aforementioned transaction, and the next curating an exhibition of work by his kids and their friends. But of the few constants in his life, you can be sure of one thing: he'll be at the Wolseley in Mayfair for lunch.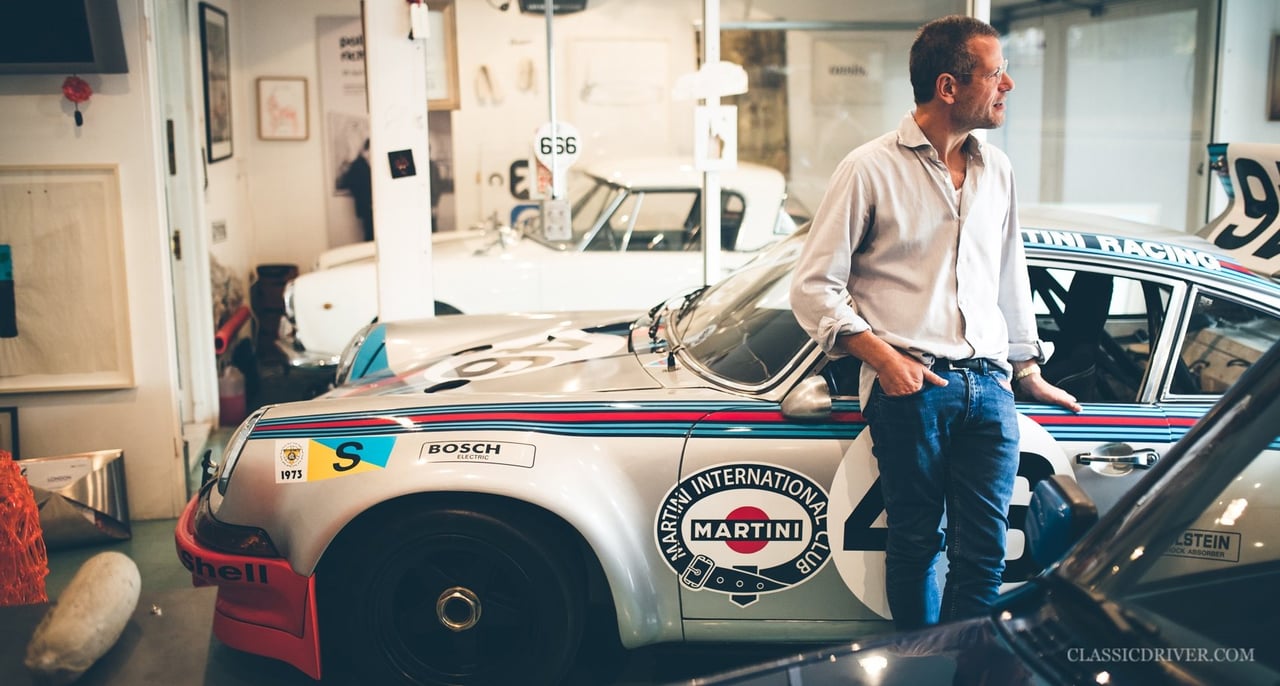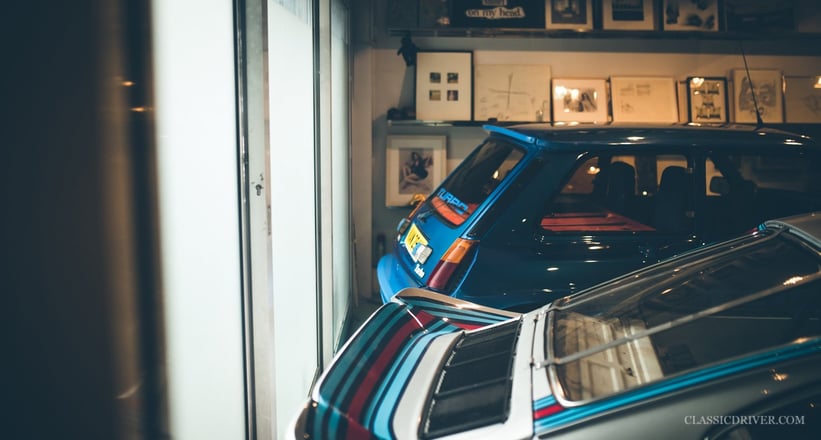 Driven solely by aesthetics, Kenny has owned over 120 cars — most of which come from left field and herald from the 1970s and the 1980s. His current fleet comprises, among others, an Alfa Romeo Giulia Sprint GTA, a chestnut-brown Lancia Fulvia, an original Martini Racing Porsche 911 RSR, and perhaps one of the finest Renault 5 Turbos in existence. Oh, and a classic Mini — he'll never be without one of those. Because he considers his cars as enjoyable to look at as his art, a handful of them are in his Kensington office. In fact, the oh-so-eighties electric blue Renault 5 Turbo's bonnet quite literally nudges his desk. We caught up with Kenny over lunch in Mayfair to find out more about his two greatest passions.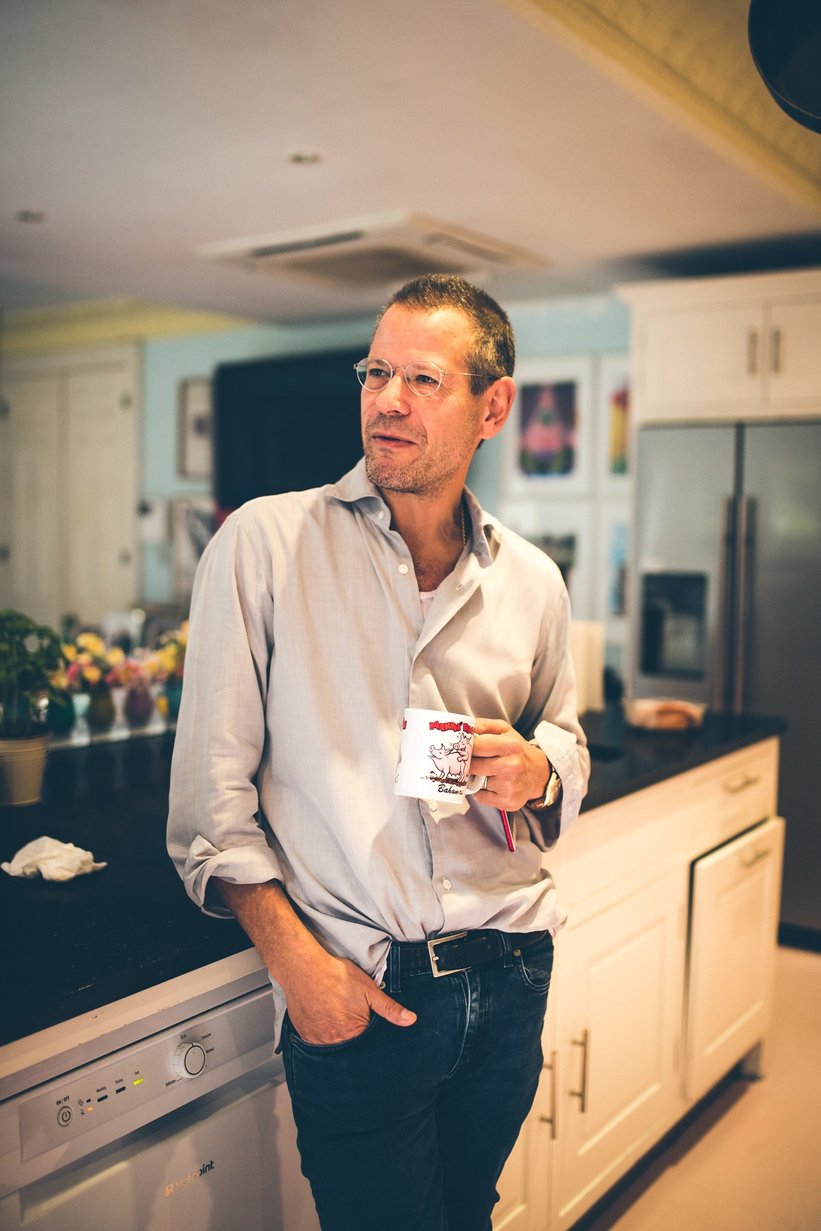 What came first in your life — art or cars?
The cars, one hundred percent. As a child in Long Island, New York, I was always seduced by the aesthetics of cars, plain and simple. I don't remember anything — my wife's name, what I had for breakfast, or my teenage years — but I remember reading Road & Track and seeing the Renault 5 Turbo. I'd never seen a form so outlandish — it was like something from a cartoon. The Porsche 911 Turbo, though, was the first car that blew my mind when I was a kid. I was sucked in from there.
What was your first car?
When I got my license, I bought a second-hand Fiat 124 in New York City. On my way home, it broke down on the 59th Street Bridge. People always say that the art world is unregulated, but I find the car business to be a billion times worse. Even at the higher end of the market, you can't get a straight story from anyone. Anyway, that was the first of many bad experiences I've had buying cars.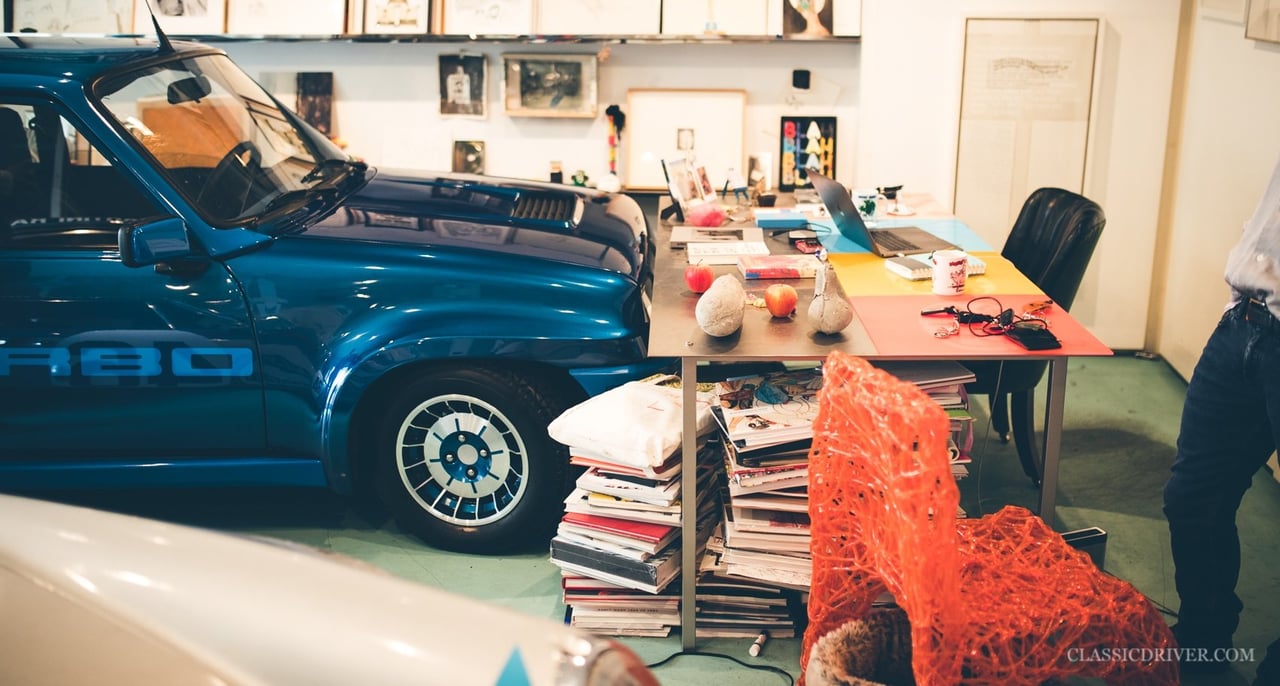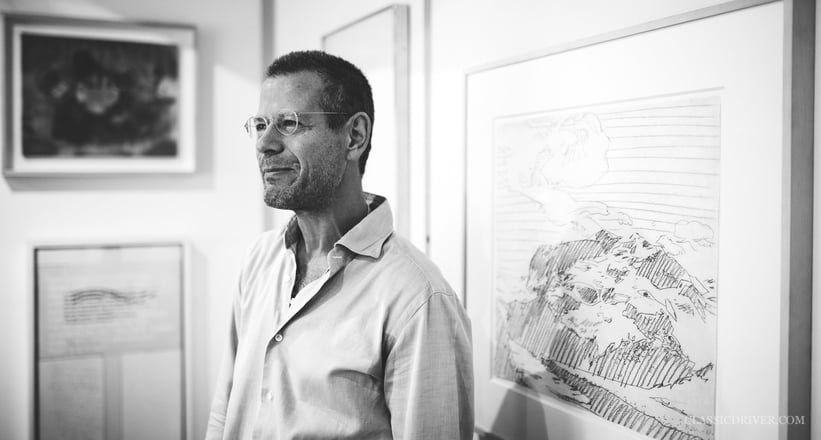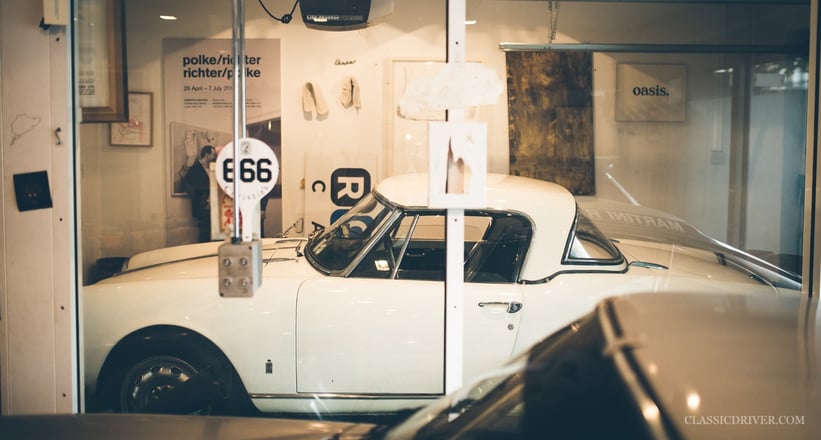 How many cars have you owned?
In the last 30 years, probably around 120, and my sweet spot is between the 1970s and '80s. I burn through them — I need money all the time for my business and I'd rather sell a car before a piece of art. I don't speculate in cars. I buy them and I sell them and rarely do I make money. Besides, when the values go too high, it takes the fun away. It's a pure passion, something I've always loved and cared about. When you drive a car, you don't see it, and when you park a car, you leave it. That's why mine are in my office. I don't know how they work, but I'm able to look at them and appreciate the lines and the colours. Living with them is a visual and visceral experience.
Which car is your pride and joy?
It's probably the Porsche 911 RSR 'Mary Stewart' that came fourth at Le Mans in 1973. I bought it from a dealer in Monaco, who had registered it so I could, in theory, take it to Mayfair. But I've never driven it. I just think about the irreplaceable original engine in the back and what would happen if it broke. Some guy contested my car — he sent me an email saying my Porsche was a fake. Andy Prill gave me a list of three of the greatest Porsche engineers, and my Swiss lawyer works with the Porsche family and got me to Norbert Singer. He's the Mick Jagger of Porsche — he built my car with his own hands — and he spent four hours going over my car. Every screw on the car was correct. I sent Andy Prill to Texas and to California to further investigate the claim, and there wasn't one part the guy had that wasn't from 1974, except for a plate. The situation freaked me out so badly that I had to go and get therapy.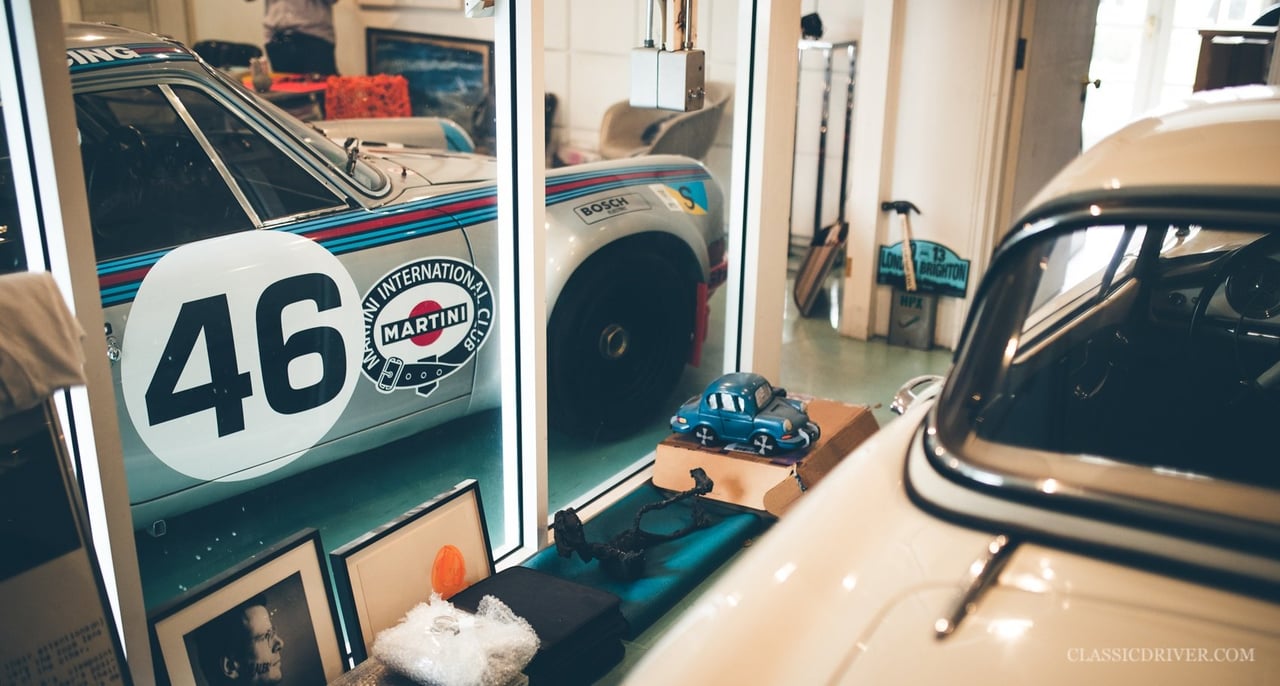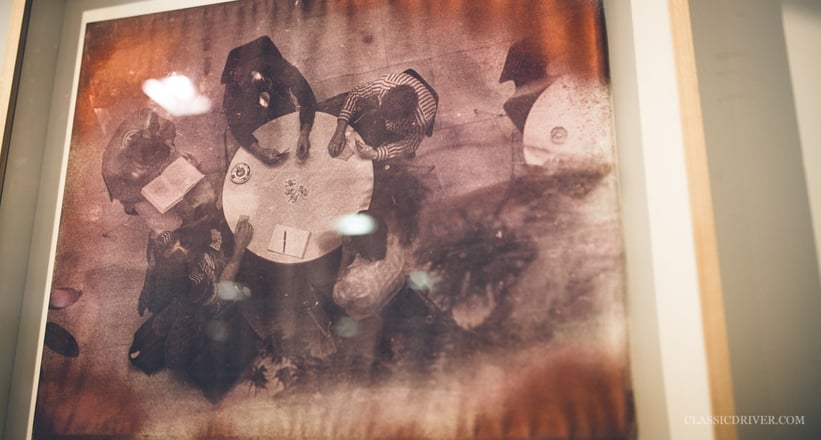 Your cars appear to be exquisite examples — how considered is your approach to buying cars?
There's always another car I can get excited about, and the best part is hunting for and learning about them. I could spend one minute or two years searching for the right car — it just depends on how impulsive I'm feeling and how much cash I have. I used to have a shopping list, but I ticked off a lot of the things I wanted.
I hate restored cars. I want them to smell the way they smelled when they were new. I put 20 grand into the mechanicals of my Alfa Romeo Giulietta, but I didn't touch the paint, or the dents, or the torn seats. The authenticity and originality are what appeal to me — it's all about the stories and delving back into a particular period of time. In this country, I also try to buy cars according to their width. The streets are so narrow and I'm such a bad driver. What goes for a two-way street here wouldn't go for a one-way street in New York, and I'm not exaggerating!
With your #Manual exhibit, you brought cars to Art Basel for the first time — could you tell us a bit more about it?
A manual car today is one you actually have to drive. I've not driven an automatic car since I moved here and under no circumstances would I buy one. With that in mind, I took 15 cars, including two Zaha Hadid prototypes, to Art Basel. The organisers gave me the booth for free and the reception was fantastic. The most wealthy and prominent art people in the world saw all my cars. The non-car people thought it was obnoxious and didn't want to see cars mixed with their expensive furniture, but tough shit. It was great to see them integrated rather than alone in a ghetto of car people. It's more fun when you expand an audience and break down these strict rules of what can be shown where and when.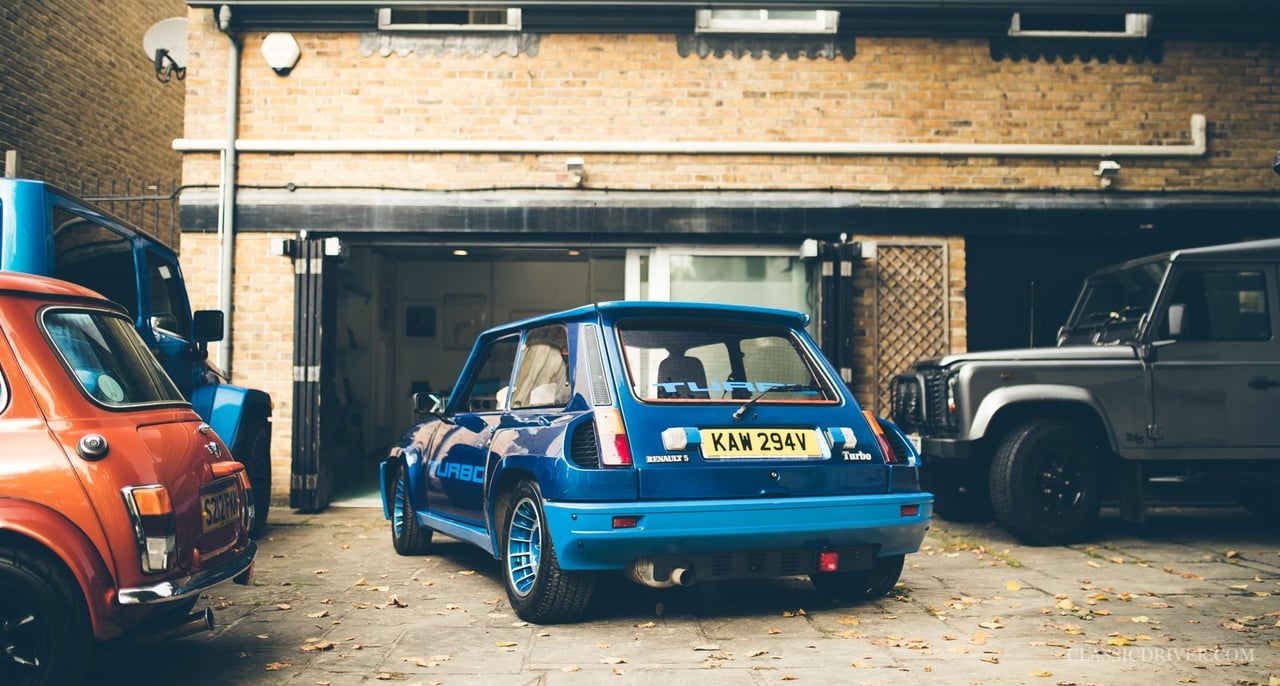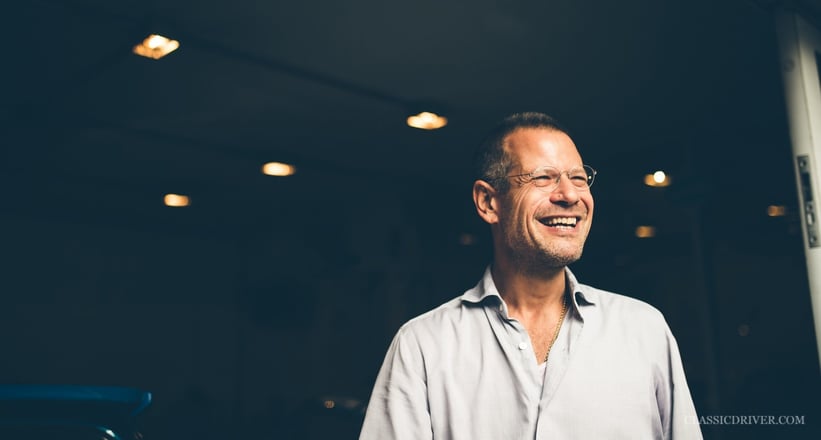 You mentioned cars becomes less fun when their values soar — is it the same in the art world?
It's the same. A large part of my collection is in a free port — a large, autonomous tax-free zone where you can buy and sell art without ever having to pay taxes on it. People have wine they don't drink, houses they don't live in, and art they don't look at, which is sad. But you can't have a million-dollar painting lying around the house because your kids will set it on fire or the dog will vomit on it. Art is part of human nature and creativity — people have always been drawn to it. And the fact it's become so financial is bad for the purists and connoisseurs, but it attracts a bigger audience and expands the market. That can only be a good thing.
What sort of art do you predominantly deal?
I've dealt everything from Picasso and Monet to Cézanne, but it's mainly contemporary post-War art. It's a crazy world of wild prices and inflation. I learn something new every day and it's a constant challenge, but that's the fun part, and the people you meet are extraordinary. In the art business, your friends stab you in the back and then you go have dinner with them because you can't afford to alienate your enemies. The world is too small, and if you can find someone you can manage to do business with, you need to seize the moment.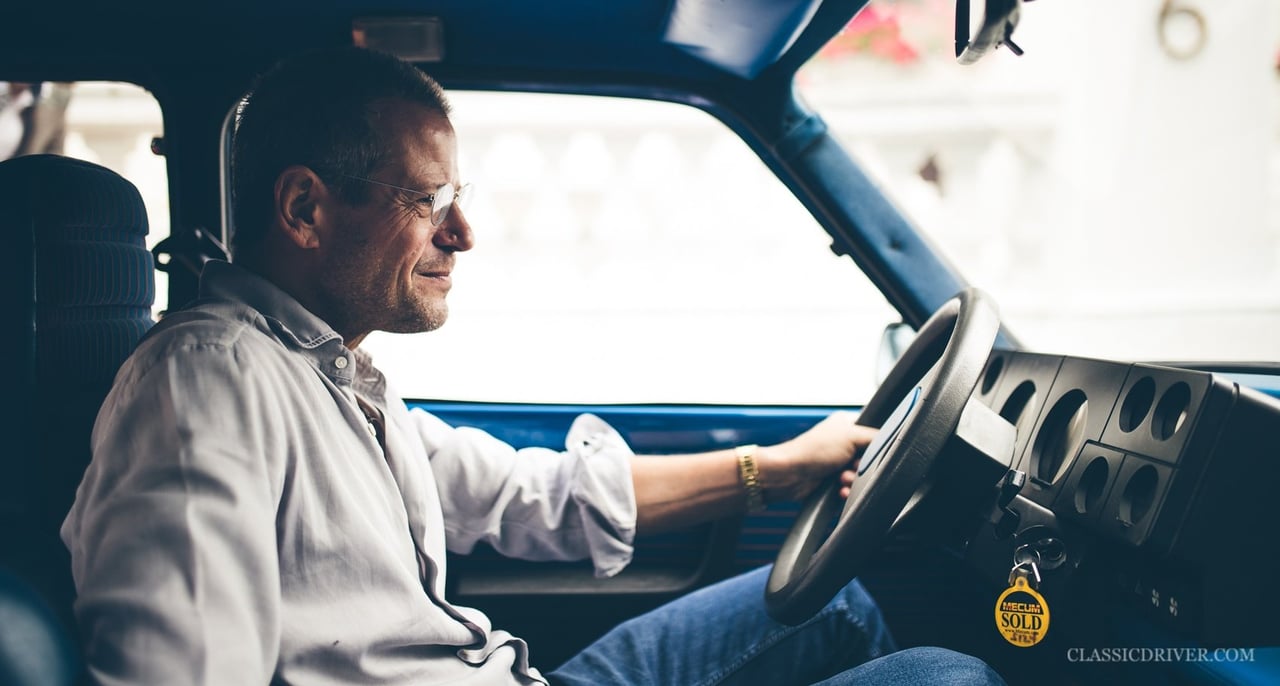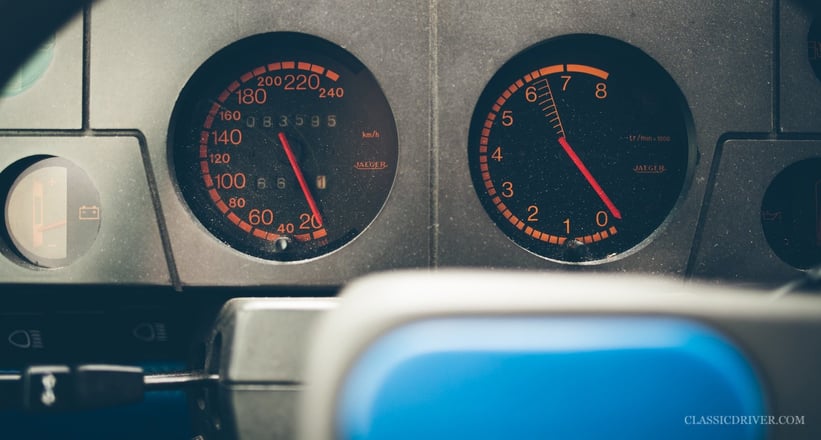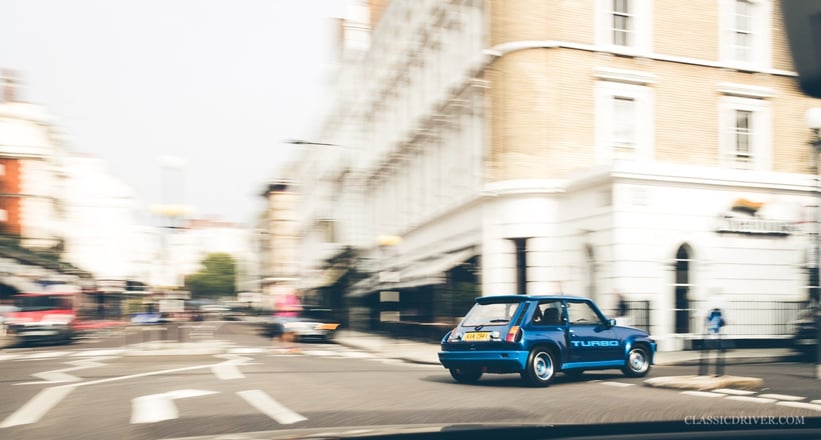 What's the most memorable art deal you've done?
Probably the Picasso I sold for 30m dollars. It belonged to a collector who, because of his beliefs and the region's instability, didn't want it ending up in the Middle East. I had an intermediary friend who I sold it to and I just told him not to tell me where it was going. I later found out it went to Qatar...
How do the car and art auction worlds differ?
There's a lot of manipulation in the art market, and the place you really need to be careful is at auctions. It's the last grey area where people can mess around and use manipulation without being held accountable. But the houses don't tolerate bad art, because they'll get sued and their reputations will go down the plughole. What really pisses me off about the car auction world is that the houses will take any car they can get.
Art has to satisfy certain criteria to be sold at a big auction — it has to be fresh and from the artist who's in international demand. But if I had a Carrera 2.7 RS Lightweight with shitty history and questionable provenance, the car auction houses would take it straight away. At Monterey Car Week in 2015, they did 400m dollars in a week. At Christie's in New York, they'll do 700m dollars in an hour. They say that the art market is worth 45–60bn dollars a year. Sotheby's and Christie's do around five billion each. That gives you an idea of the scale difference.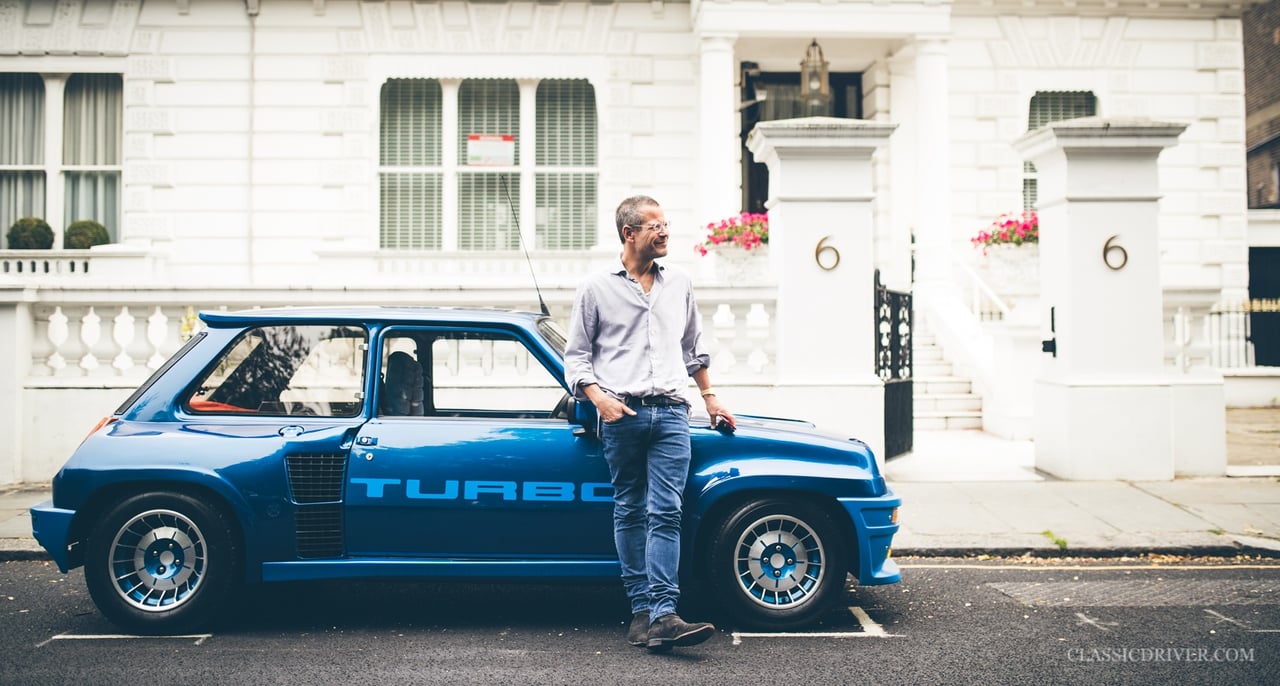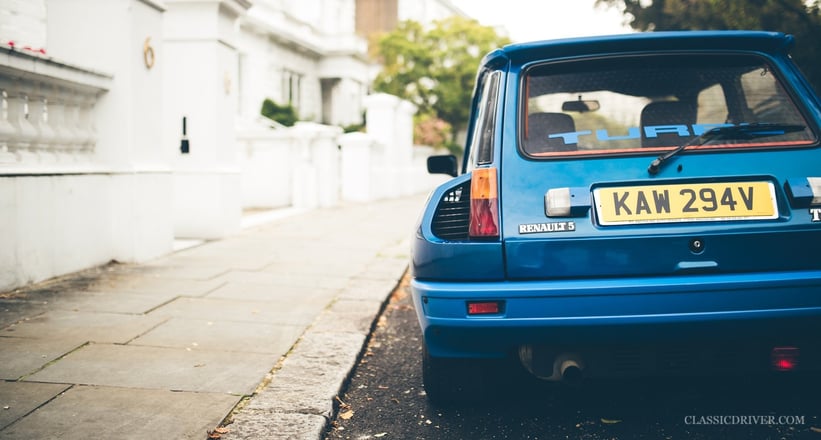 What's your favourite car?
I just love Porsche 911s — it's the definitive shape for a sports car, like a snake that's eaten a rat. One of my kids had a homework assignment in which he had to write about his favourite company, so I wrote it for him about Porsche. I wrote that Ferraris are so ostentatious and inspire animosity, while Porsches are simple, elegant, and never break down. The following day, I picked up a gorgeous 911E I'd bought from Fantasy Junction in the States. I got it off the boat, pulled into a fuel station, and there was the perfect Dino you'd ever seen being filled up by the most beautiful woman. It was a fantasy that had come to life. After she drove off, I filled the car, jumped in, and it wouldn't start. It was wrong of me to write the assignment for my kid. My gleaming yellow Porsche didn't work. Karma.
You've passed the art bug down to your children — will the cars follow suit?
In the beginning, I dragged my children to any classic car events I could, but I don't think kids get into cars much anymore. In general, it worries me in the classic car business that it doesn't have the same allure it had when I was young. People have this animosity towards cars these days — my theory is that if you want to drive your classic car in 25 years, you'll have to take it to a special theme park.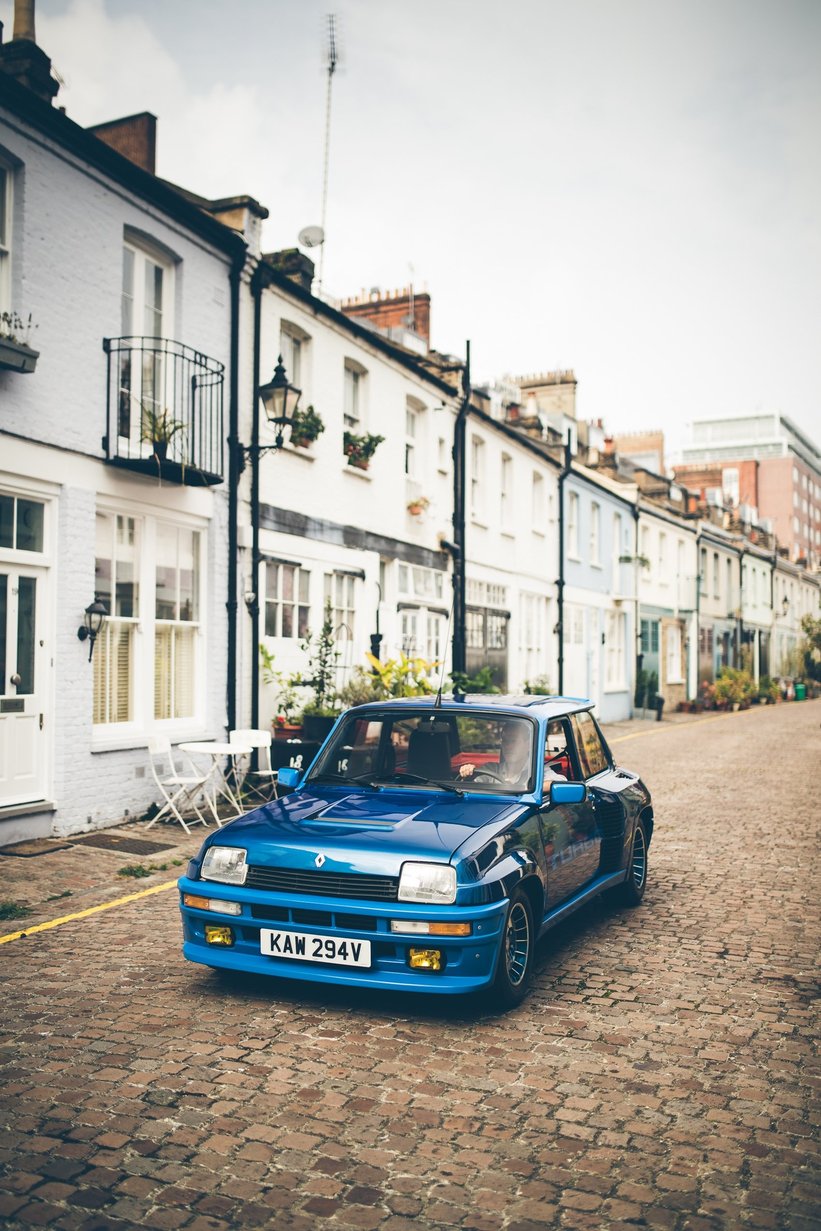 Do you get more enjoyment from art or from cars?
I love the fact that when I go home, I'm surrounded by the things that are the most important to me in my life. My wife always jokes that this is an office for one person. But the fact I get to have that level of appreciation for a car on the level I do and experience them that way gives me as much joy as the greatest art piece. I collect art for a living. The cars will always be a significant part of my life, but I'll never look at them as an investment. That's better, because then, you look at them with purity.
What advice would you give to young collectors or dealers, be it art or cars?
The most important thing in the world is not to settle and to clearly take your time to define what it is you want to spend the rest of your life doing. Sundays are my least favourite day of the week because the phone isn't ringing. Every day I wake up depressed and idealistic — I always think no matter how bad things get, I'm always going to get an email or a phone call that's going to be an extraordinarily positive thing that's a reflection of what I've done to get to the point I am now. Find your passion and then kill it — don't rest until you have.
Photos: Tom Shaxson for Classic Driver © 2017