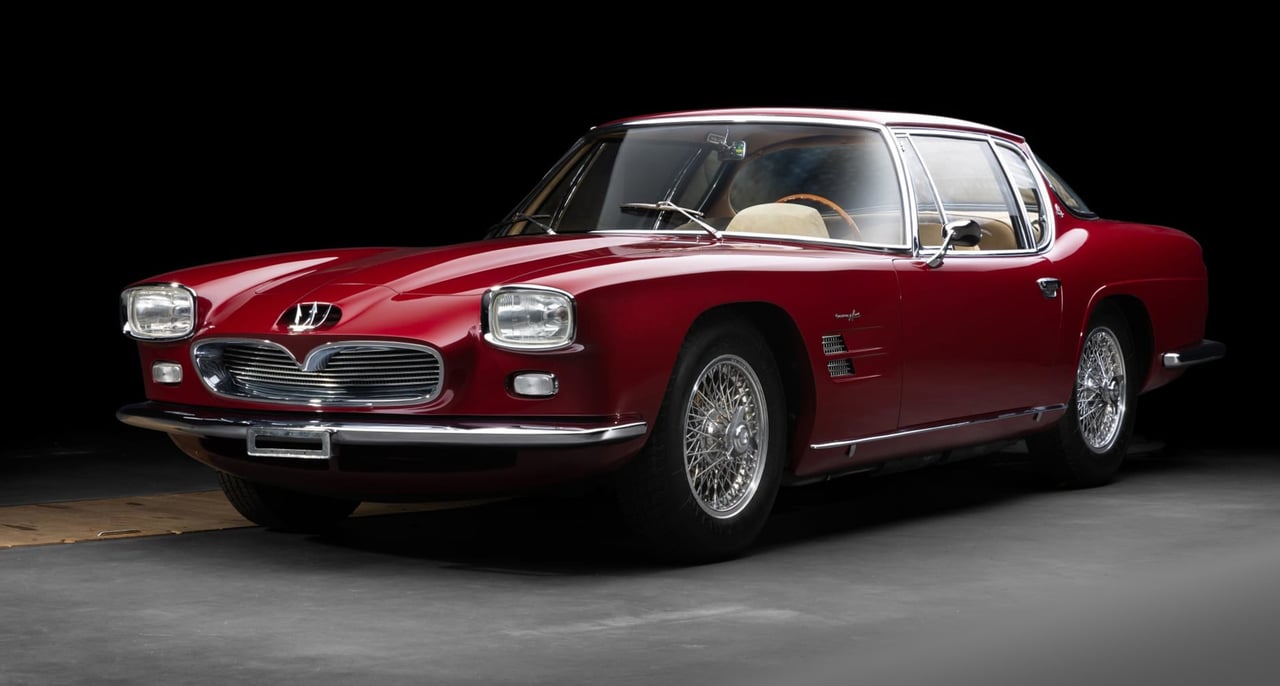 In late 1958, Maserati was not in the best place financially. It had been an expensive year of racing, and their 450S sports racer — whose highly developed 4.5-litre V8 had cost the company a fortune — was no longer eligible to compete. Things weren't looking great, but fortunately a glimmer of hope emerged in the form of Shah Reza Pahlavi, the absolute ruler of Iran and a certified petrol head.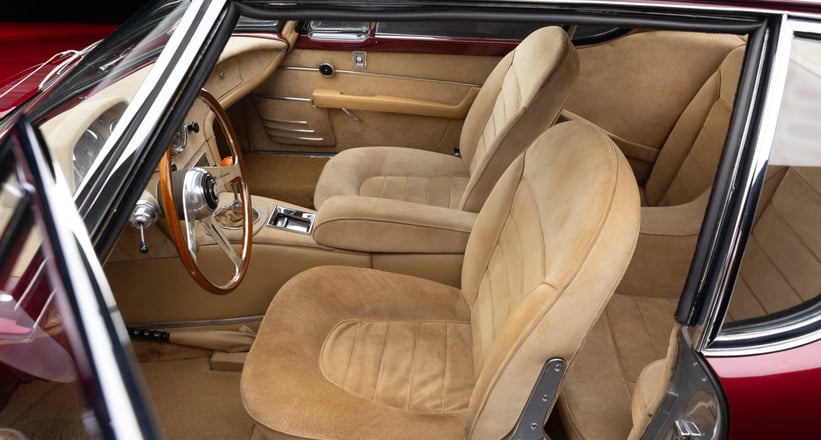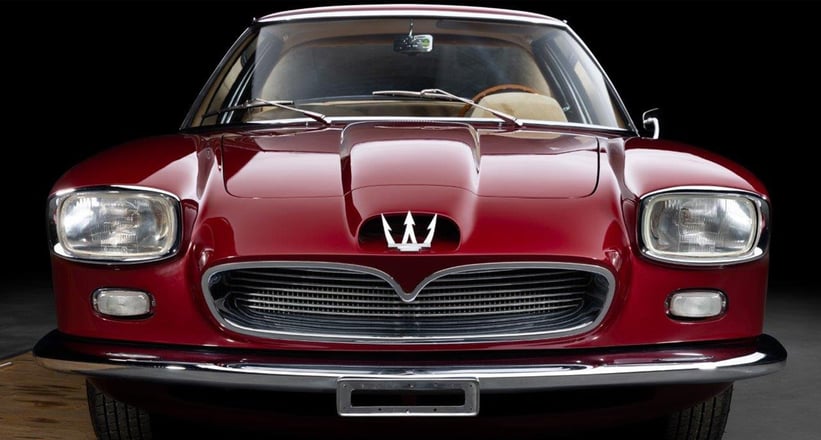 The Shah was in Modena on a shopping spree, and Maserati's 3500 GT road car caught his eye, but didn't quite seem fit for royalty. The solution was obvious for Maserati: fit the 3500 GT with the 450S's racing engine (enlarged to 5-litres for the sake of usability), then charge the Shah through the nose for the privilege. And boy did they affix a monumental sum to this ultra-rare super GT; a price of 7.5 million lire — nearly 3 million more than a 3500 GT — was agreed.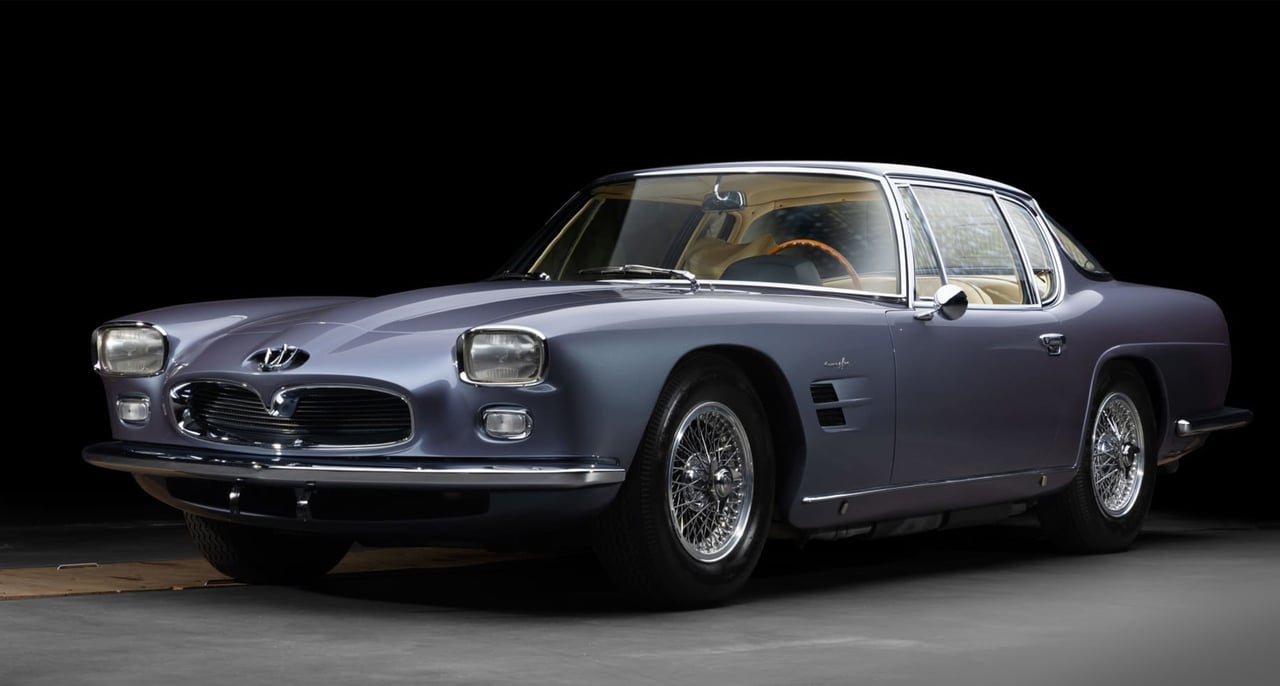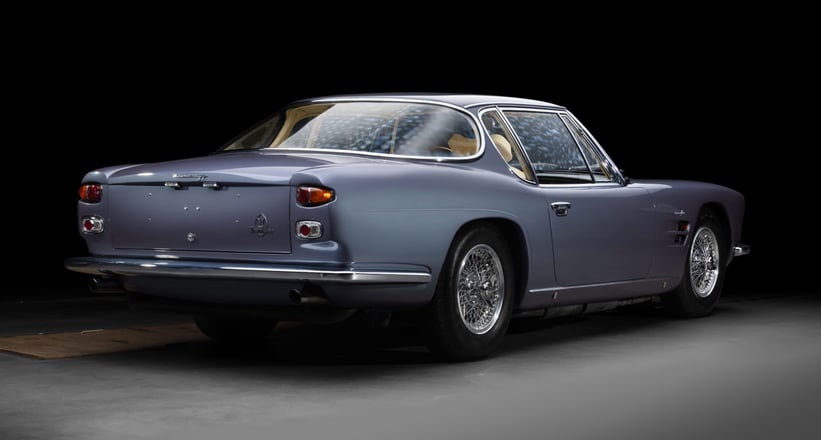 All in all, 34 5000 GTs with original 450S engines were built, but only two were bodied by Carrozzeria Frua, both of which featured the later platform of a fuel-injected engine with chain-driven camshafts, ZF five-speed transmission and all-round Girling disc brakes. The red car you see here was the first of the two, it was also the 1962 Geneva and Paris motor show car. The stunning light blue example was the second built, and if you ask us, it would only be fitting to keep these two unicorns in the same stable. If these two jaw-dropping examples of the legendary 'Car of Kings' have caught your eye, Kidstone will be waiting for your call.