Jaguar XJ AWD: The big cat digs its claws in
Until now, those looking for a touch of 'new Jaguar' luxury combined with all-wheel-drive tractability have been guided towards the offerings of sister brand Range Rover. But now Jaguar has revealed the XJ AWD, and Classic Driver has been in -25 degree Canada to fully evaluate it.
The chances are that if you're planning a winter break in your favourite skiing resort, you've already anticipated some pretty demanding weather conditions. Those with an aversion to the typical SUV solution have, until now, mainly opted for AWD versions of German saloons and estates – anyone brave enough to take on the elements in a luxury rear-wheel-drive car would probably have spent much of their precious downtime performing the automotive equivalent of treading water.
But after much market research (and time spent watching BMW and Audi reap the rewards of their respective xDrive and Quattro solutions), Jaguar has decided to move in on this lucrative market segment. In the U.S. – one of Jaguar's most important markets – half the luxury saloons purchased feed their power to all corners; this rises to 80% in the snowbelt states.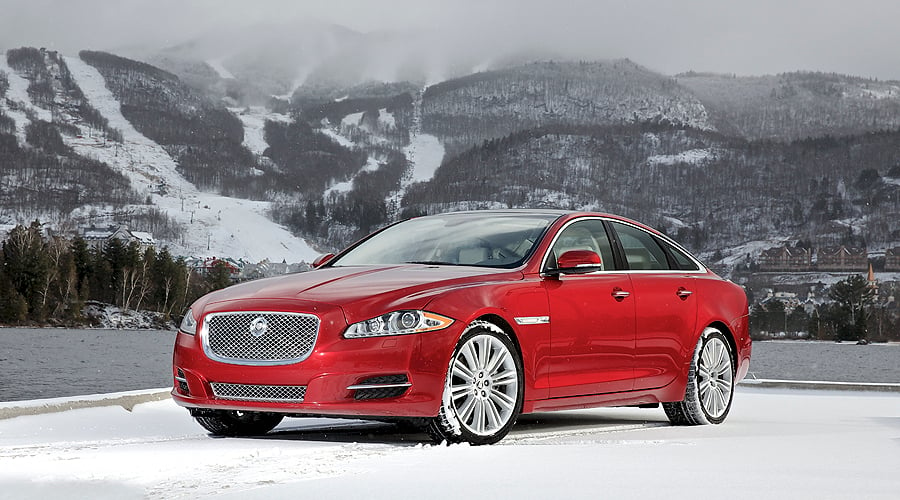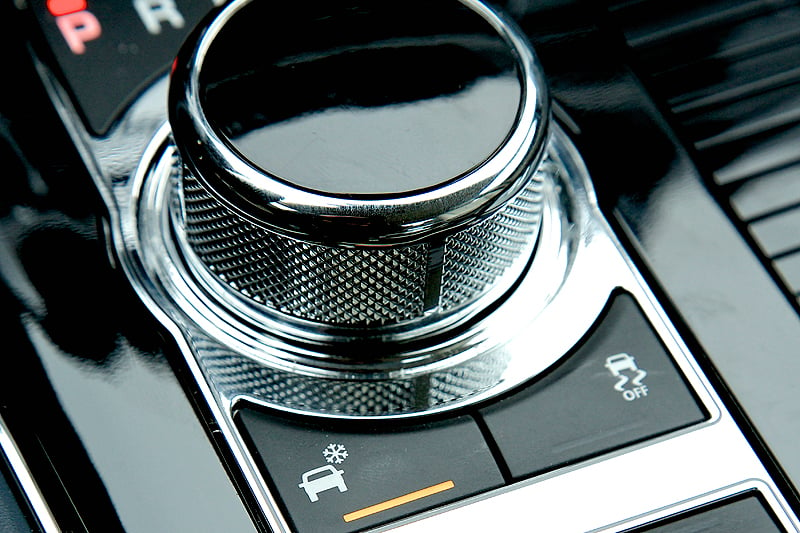 Europe is also destined to receive the XJ AWD, although complications with engineering the drivetrain for right-hand drive, and the UK's infatuation with diesel engines (of which Jaguar's are currently incompatible with AWD), mean demand in the marque's domestic market is too low for a feasible production run. A similar scenario prevents BMW offering xDrive in any model bar its SUVs in the UK.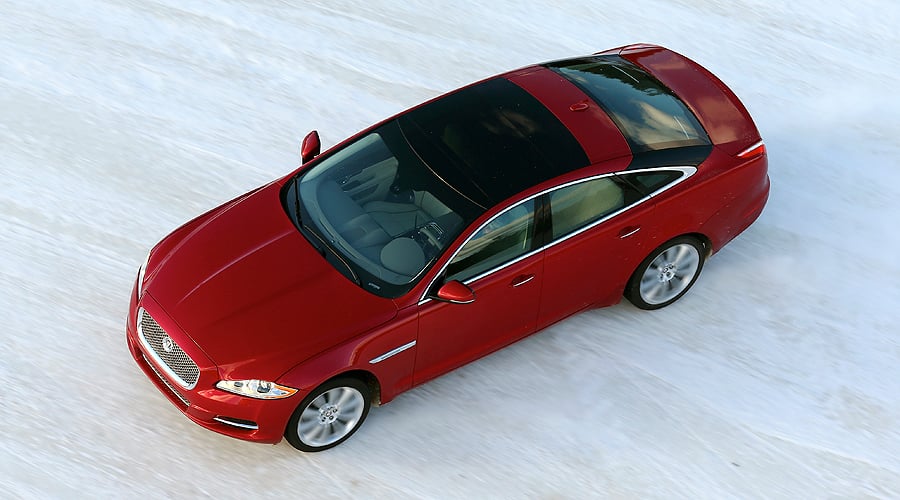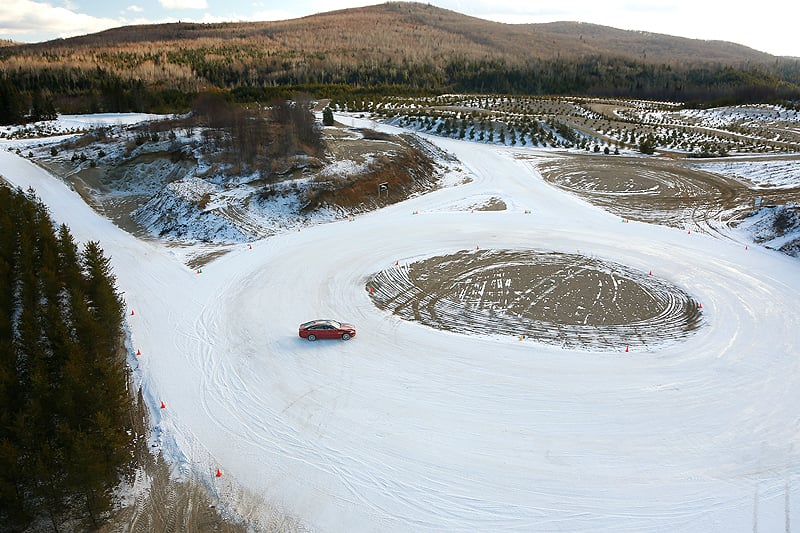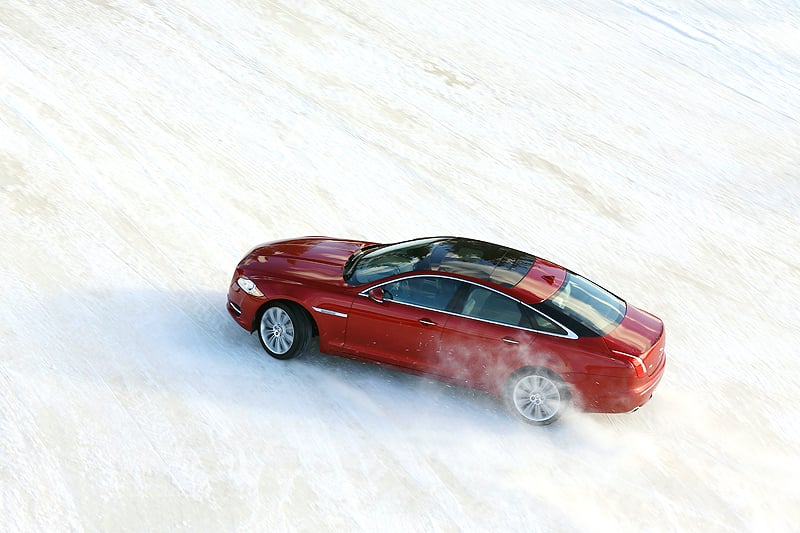 Although it was never originally engineered to offer AWD, Jaguar has pulled off some technical wizardry to satisfy market requirements. Connected to the familiar 8-speed gearbox, a multi-disc clutch disperses power from the 3.0-litre supercharged petrol V6 to whichever of the wheels is the most tractive; but the real wonder lies in how inconspicuously this action is performed. The Jag has a rear-drive bias in most situations, but in extreme conditions the front wheels can be pre-loaded with up to 50% of the power in anticipation of the electrical systems sensing any slip. When they do, the transfer is then executed in milliseconds – the proactive nature of the set-up is the reason behind its subtlety, and it consequently imparts a confidence to the driver that is otherwise rarely found in such arduous conditions.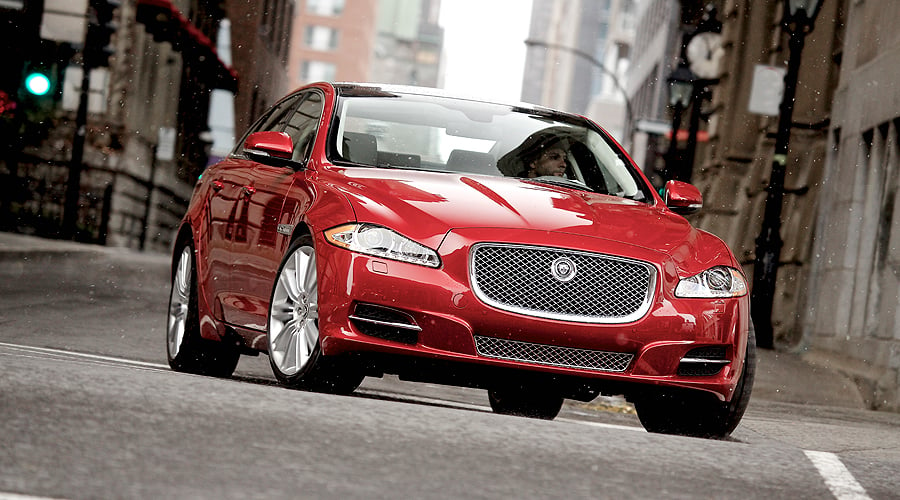 There's little to visually distinguish the AWD XJ from its siblings bar a discreet badge on the bootlid, but Jaguar insists this was intentional. Research apparently showed that customers liked the extra capability but didn't want to convey it in a visual sense – it's seen as more of a safety net than a bragging right. With the drivetrain and minor visual differentiation put aside, the only other difference is a slightly softer ride as a response to feedback from existing owners.
The unchanged (but ever-charming) interior is also another signal to the car's intentions. Jaguar has kept everything that customers like about the rear-wheel-drive XJ, but added an almost-invisible cloak of protection around the dynamic experience it offers. With little to negate the merits of the AWD version bar a price premium, it's easy to see why those with the need for all-season steadiness in a premium package would avoid the well-trodden SUV or German wagon path, and instead opt for a slice of British luxury. And for those with less generous garages at their mountain chalets, an AWD version of the XF is imminent.

Photos: Nick Dimbleby