InterClassics & TopMobiel 2012 celebrates Porsche and Mille Miglia
Mid-January saw the 2012 MECC Maastricht, held in Maastricht, Holland, near the German border, open its doors to classic car enthusiasts. This year's fair focused on two legends of motor sport: Porsche, and the Mille Miglia.
In addition to the significant presence of the many cars incorporated into the Porsche and Mille Miglia themes, the InterClassics & TopMobiel of 2012 had much more to offer. To start with, there was an assortment of attractive classics for sale from both dealers and private vendors, accompanied by numerous stalls specialising in spare parts and automobilia. A great many classic car clubs were represented, while other luxury products such as jewelry, clothing, and wines were showcased. It was clear that the standard of the show cars had increased in comparison with previous years; and the exhibiting dealers had grown in number, too. Long term, there's every reason for the exhibition to evolve internationally into an important event – and the surrounding land would provide more than sufficient room for expansion.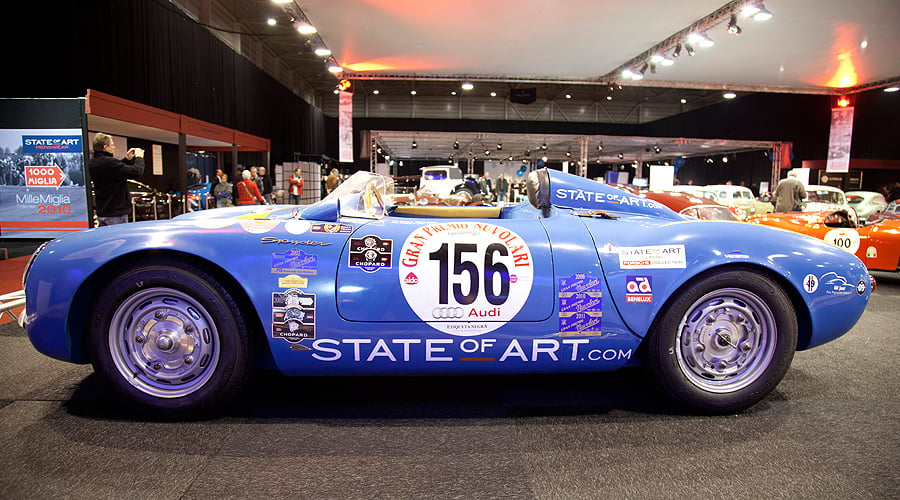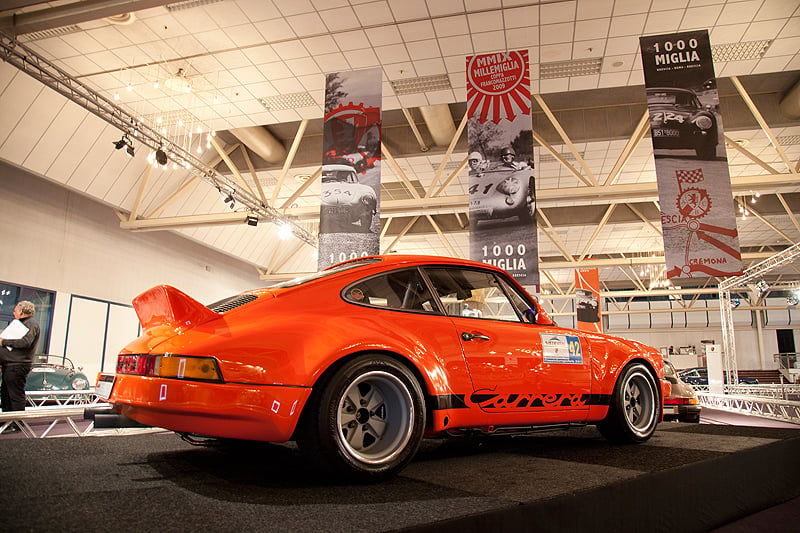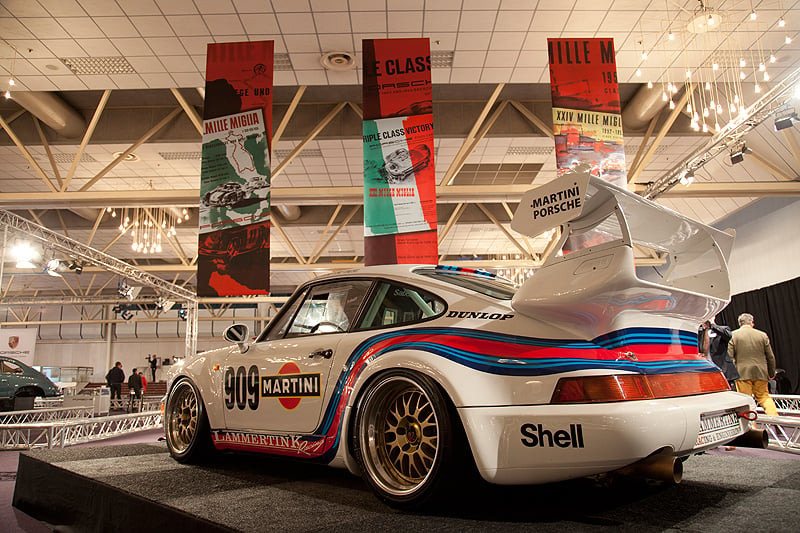 Porsche Netherlands' display was undoubtedly one of the highlights of the show, presenting a history of the icons of Zuffenhausen. Also, Albert Westermann's private collection not only enhanced the Porsche category, but also bore several Mille Miglia entries – it's little wonder that the German Porsche Enthusiasts club has sponsored his Rally Revival team since 2007. Among his offerings in the Porsche category was a pair of 550 Spyders from 1955.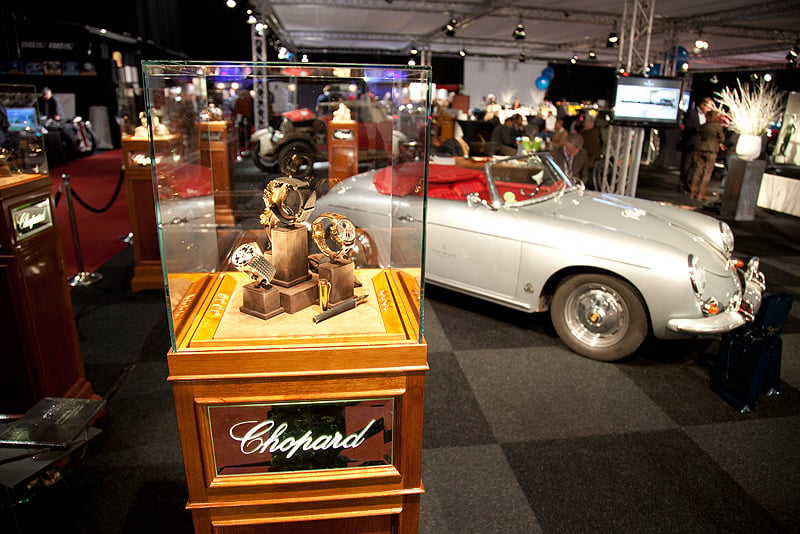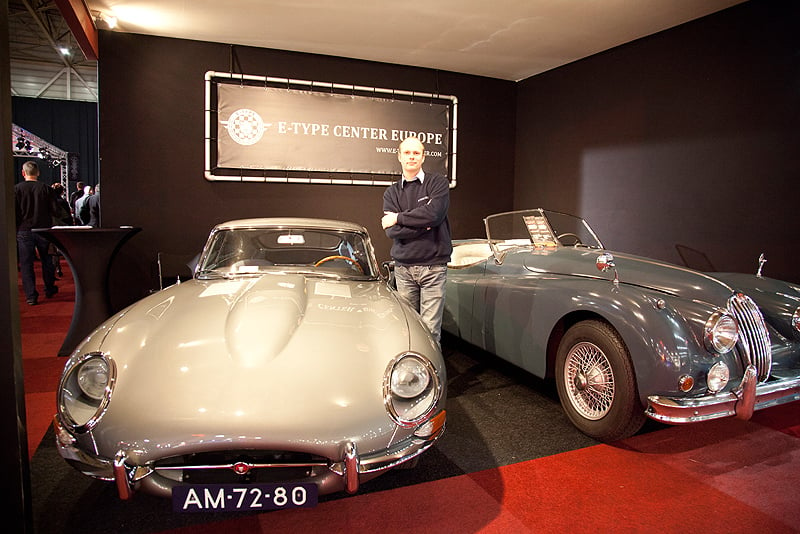 For many Classic Driver dealers from the Netherlands, an appearance at this year's trade show floor was akin to a home fixture. After a long absence, The Gallery Brummen's stand was buzzing once again, thanks to a beautiful selection of classic cars and motorcycles. The Bentley 4.5-litre Speed Six Special being sold by Smiths Veglia was of great interest among the visitors, while the Houtkamp Collection presented a high-quality selection of classic Aston Martins and Jaguars, which can currently be found in the Classic Driver Marketplace. Meanwhile, E-Type Center Europe was represented by only a small stand, but had a perfectly restored, concours-suitable Jaguar XK140 taking pride of place.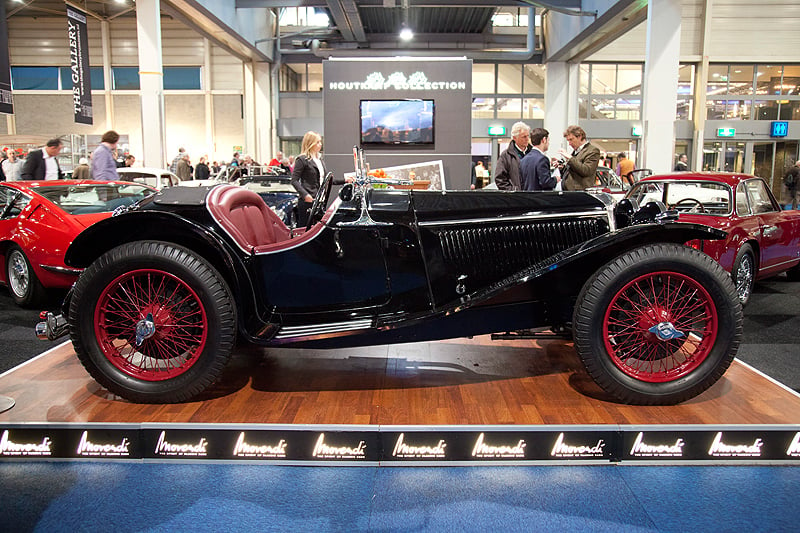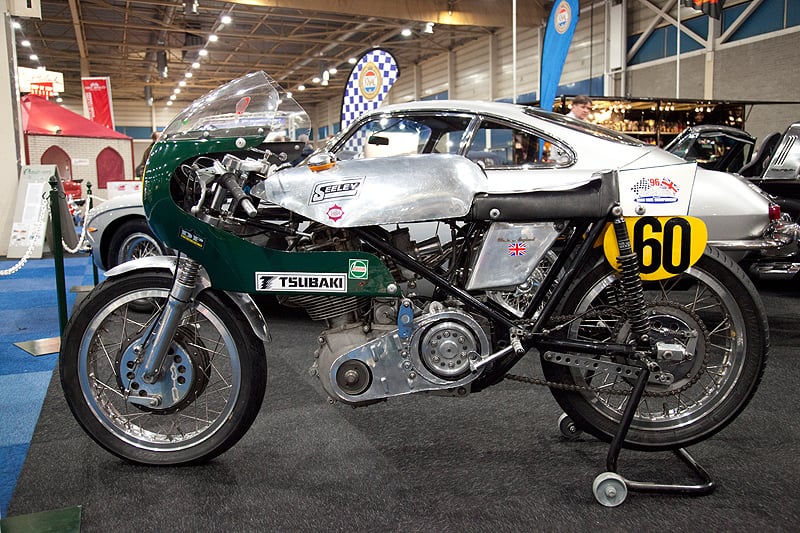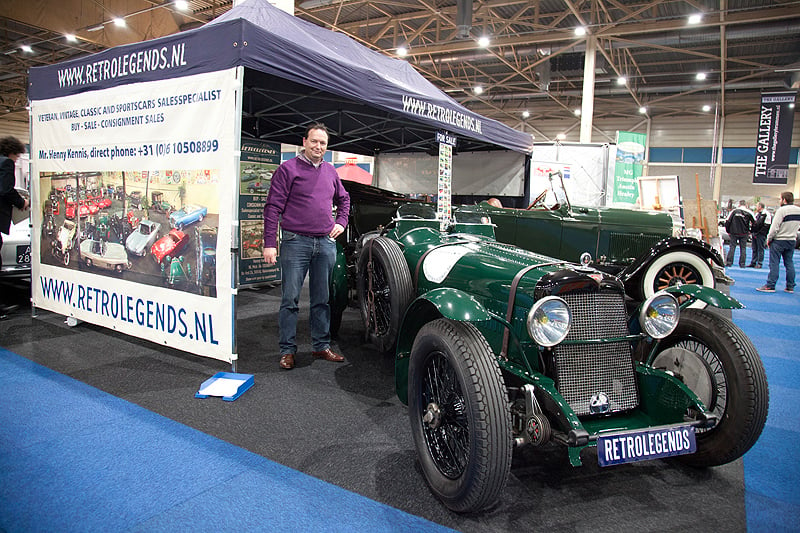 From nearby Belgium, Albion Motorcars brought a Lotus Europa and a Ginetta G4 to Maastricht. However, it was the modern Morgan AeroMax – limited to 100 examples – which garnered special interest among the younger members of the international audience.
German dealers Movendi and Sports & Classics GmbH both made the short journey to Maastricht, also bringing a range of vehicles. "It's important for us to forge as many contacts as possible during a fair like this," explained Movendi Managing Director Bernhard Kerkloh. "Sales are mostly realised in retrospect."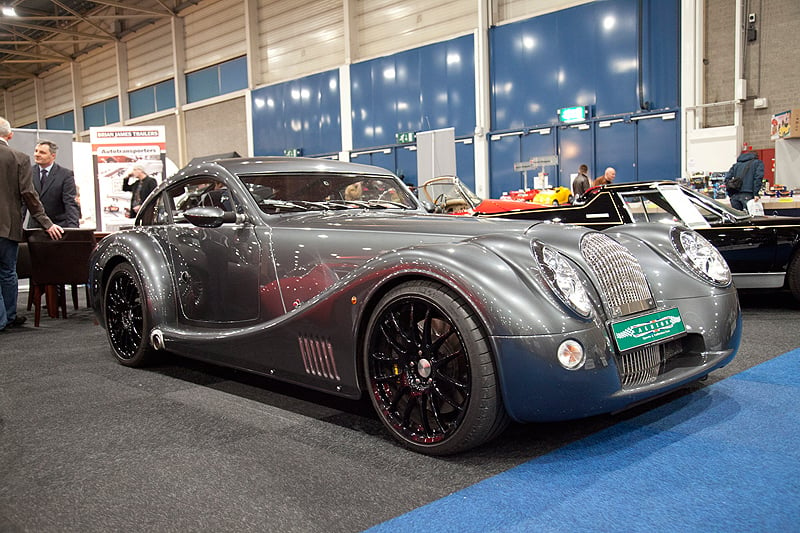 The date for the 2013 event is yet to be decided, although it's expected to take place again in the first or second week of January.
Photos: André Scheuermann