Star of the screen and sale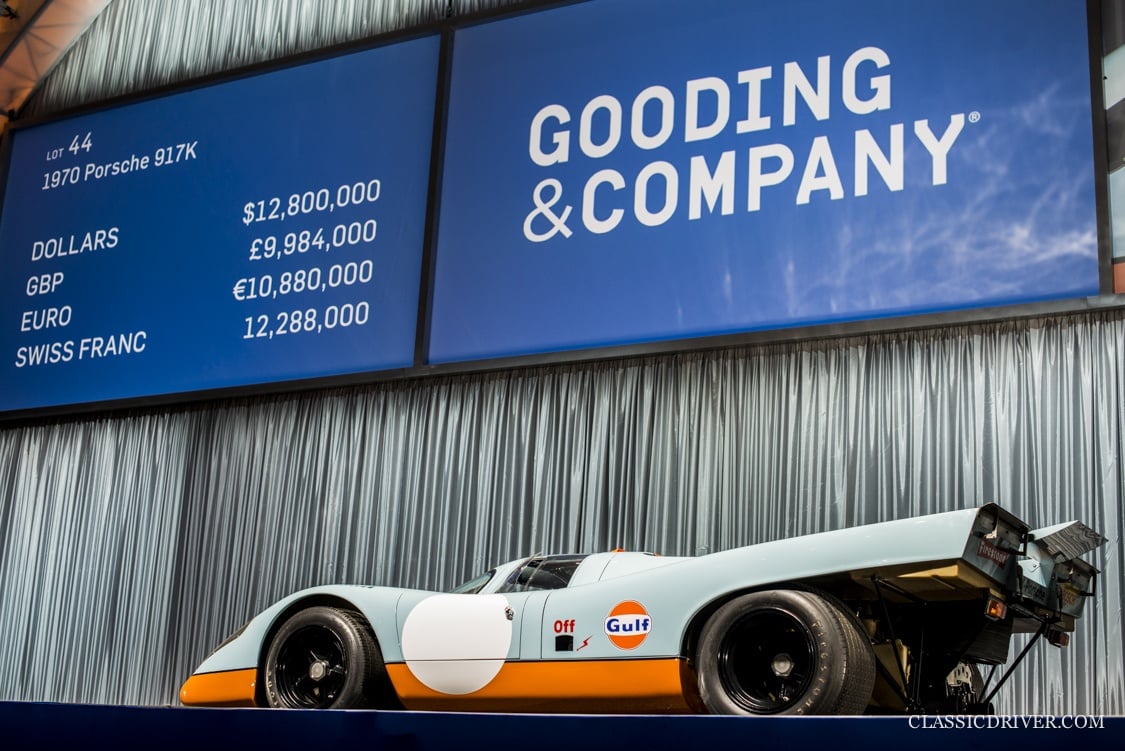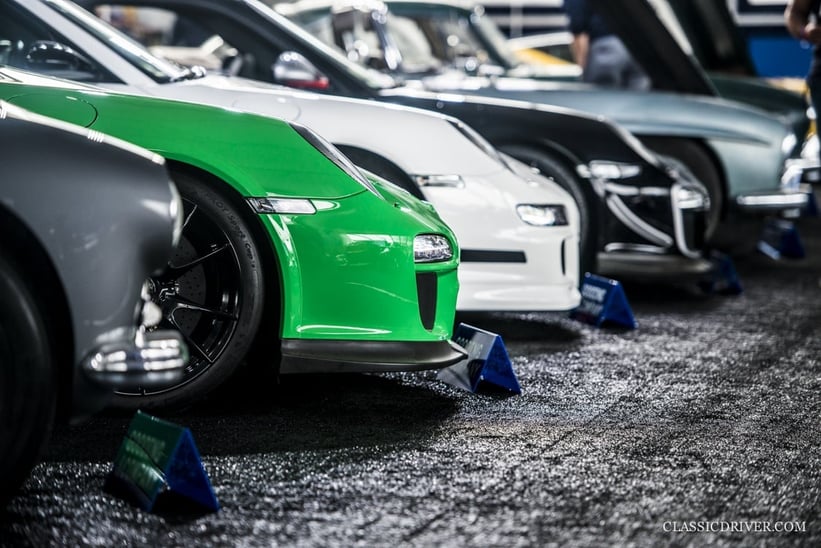 Hammering slightly below its 13–16m US dollar estimate, at 12.8m dollars, chassis 917-024 found a new owner on the first day of Gooding & Co.'s annual Pebble Beach auction, among a varied selection of exotic machinery. Elsewhere in the Porsche camp, estimates appeared to be in line with the much-publicised marque price phenomenon — a 1994 964 Turbo S 3.6 Slantnose achieved 650,000 dollars, while the 964 3.8 RSR from the same year climaxed at 860,000 dollars. Interestingly, the pair of 997 GT3 RSs were unsold casualties of the sale. Notable results from the impressive assembly of Prancing Horses included the striking Giallo Modena 2015 Ferrari LaFerrari (3.2m dollars), the 1954 500 Mondial (2.875m dollars), the low-mileage 1995 F512M (435,000 dollars), and the beguiling black 1966 275 GTS, a deal for which was agreed after the sale at 1.7m dollars.
Setting the tone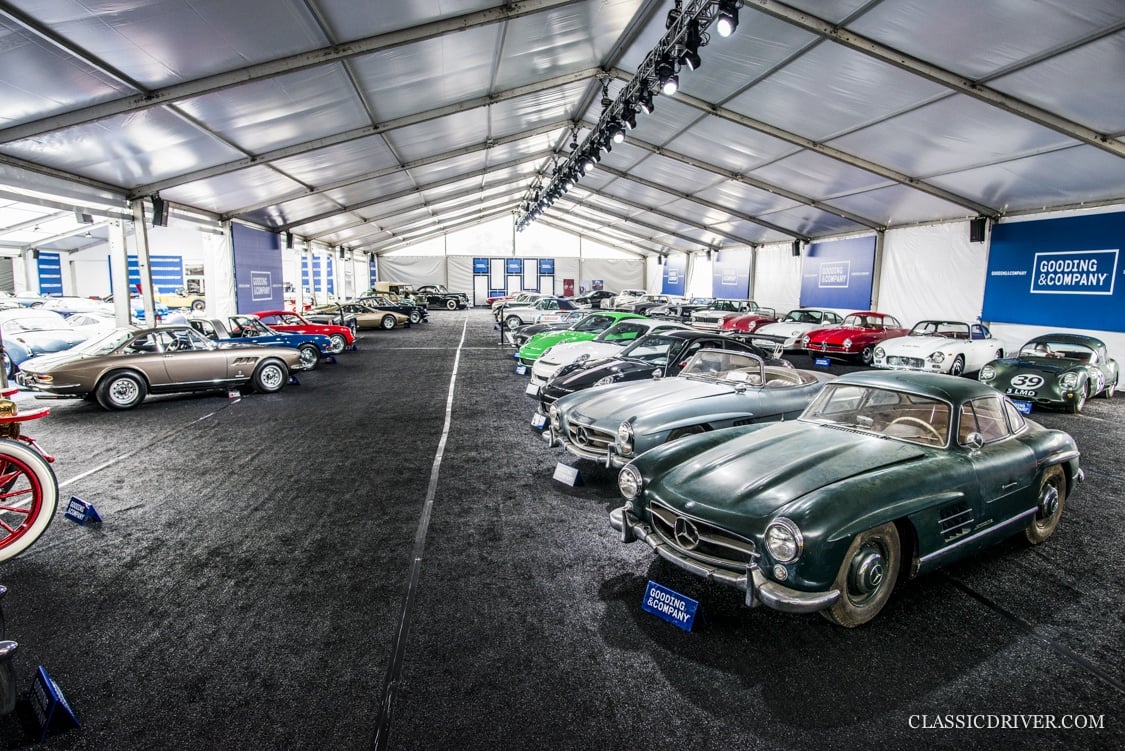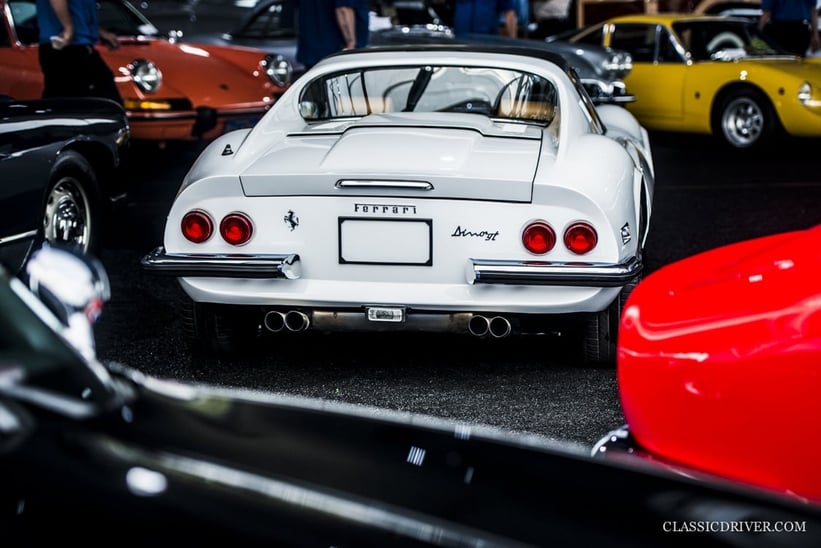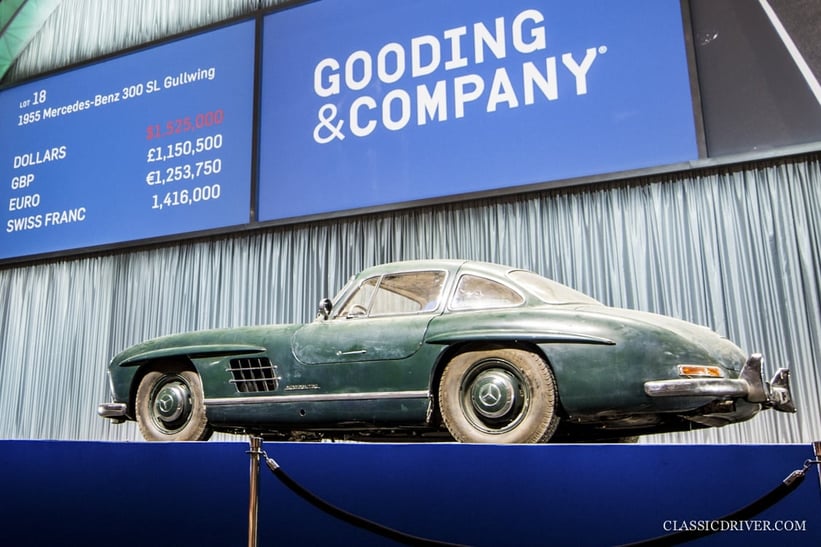 Traditional collector favourites performed well, with the achingly gorgeous 1956 Maserati A6G/54 Zagato achieving a bang-on-estimate of 4m dollars, while the remarkably original 1955 Mercedes-Benz 300SL Gullwing headed over estimate, hammering at 1.525m dollars — perhaps a display of the continued merits of presenting a dusty, untouched car among the glittering restored examples. As the Monterey madness continues over the coming days, with further offerings from Gooding & Co. and the other big houses crossing their respective blocks in the annual melee of metal and money, the historic sale of the iconic 917K and results throughout the catalogue have set the tone for an interesting weekend, indeed…
Photos: Rémi Dargegen for Classic Driver © 2017
*Please note – all prices stated are hammer exclusive of buyer's premium, unless stated otherwise.