On 24–25 August, the team at Gooding & Company will make the relatively short journey from their Santa Monica HQ up the Pacific coast to the Pebble Beach Equestrian Centre for their flagship collector car auction.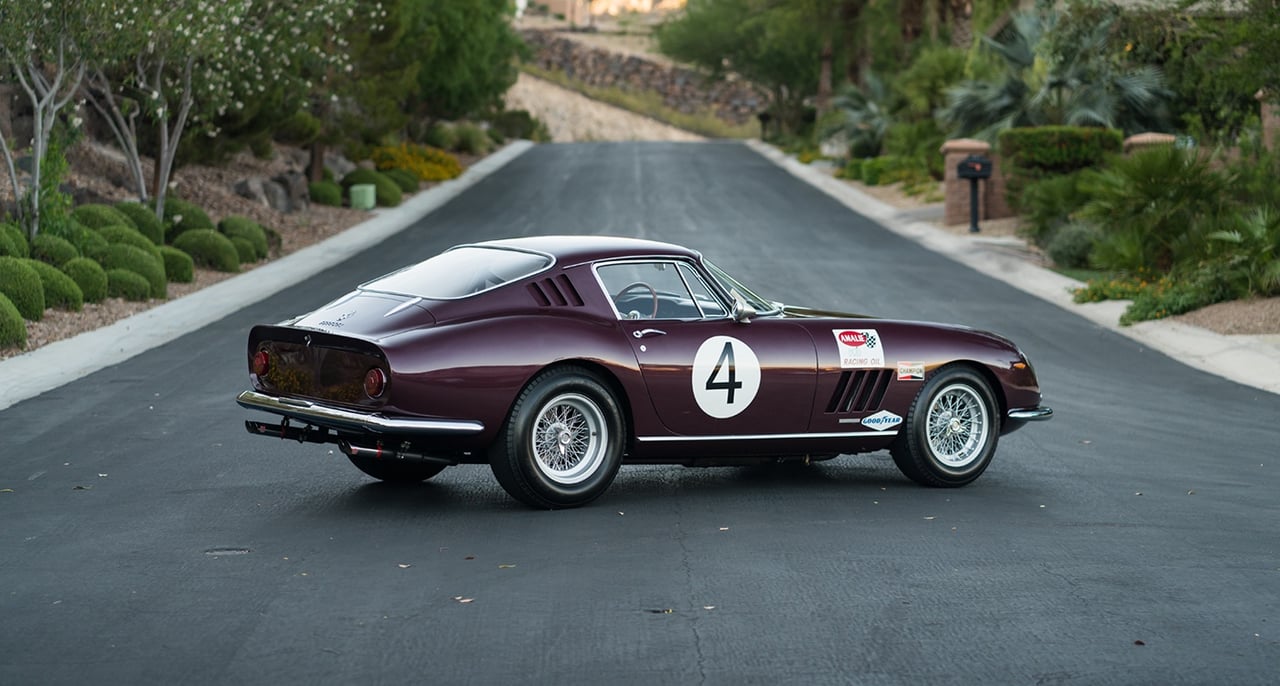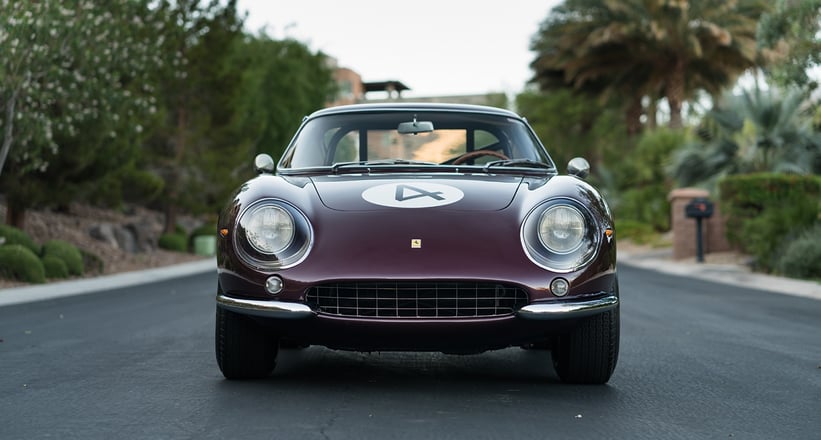 While the 149-lot catalogue is studded with desirable and genuinely interesting blue-chip classics, there are two clear headliners – the ex-Pedro Rodríguez 1966 Ferrari 275 GTB/C (est. 12–14m US dollars), which we took a closer look at here, and the one-of-two 1935 Duesenberg SSJ.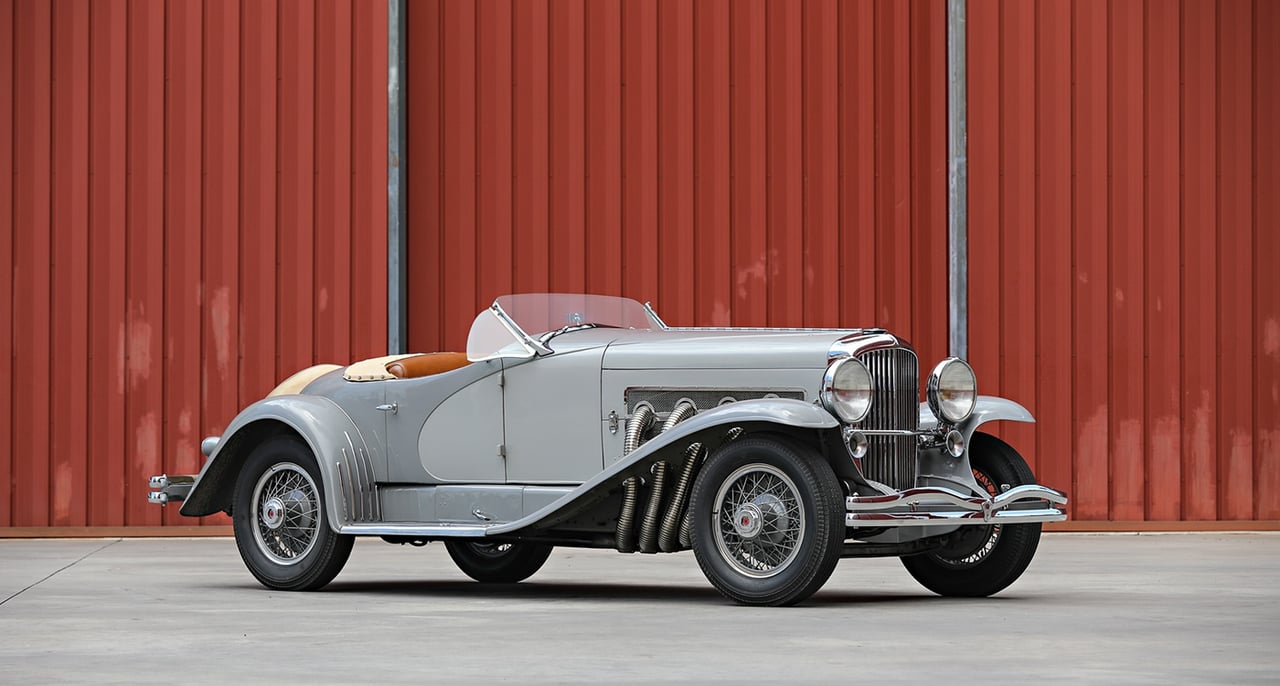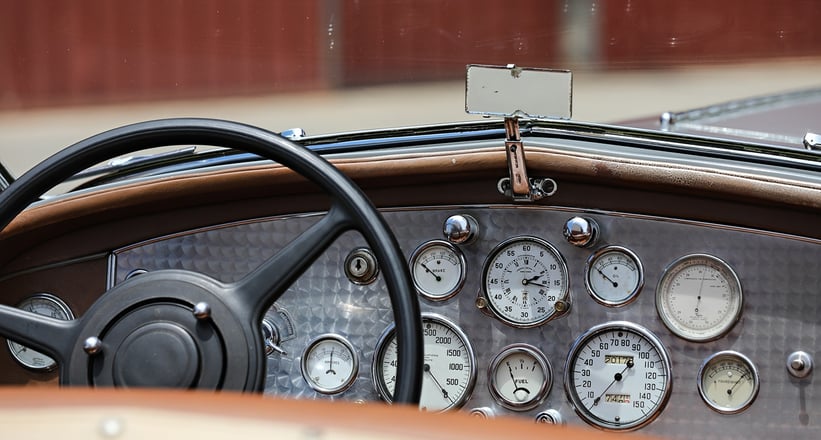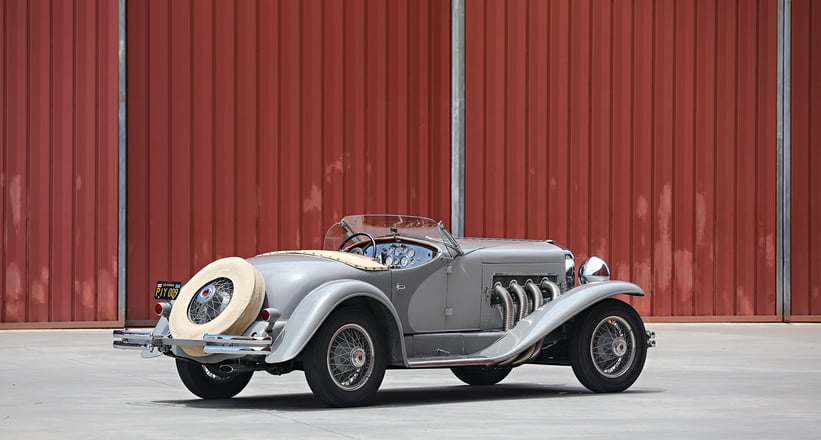 Boasting a short-wheelbase chassis and a 400HP supercharged twin-carb engine, chassis #2594 was delivered new to the Hollywood legend Garry Cooper and has since been owned by an illustrious chain of high-profile owners including Briggs Cunningham and Miles Collier. Among the most significant and desirable cars on the planet, the LaGrande-bodied Duesy is expected to make in excess of 10m dollars for charity when it's sold next week.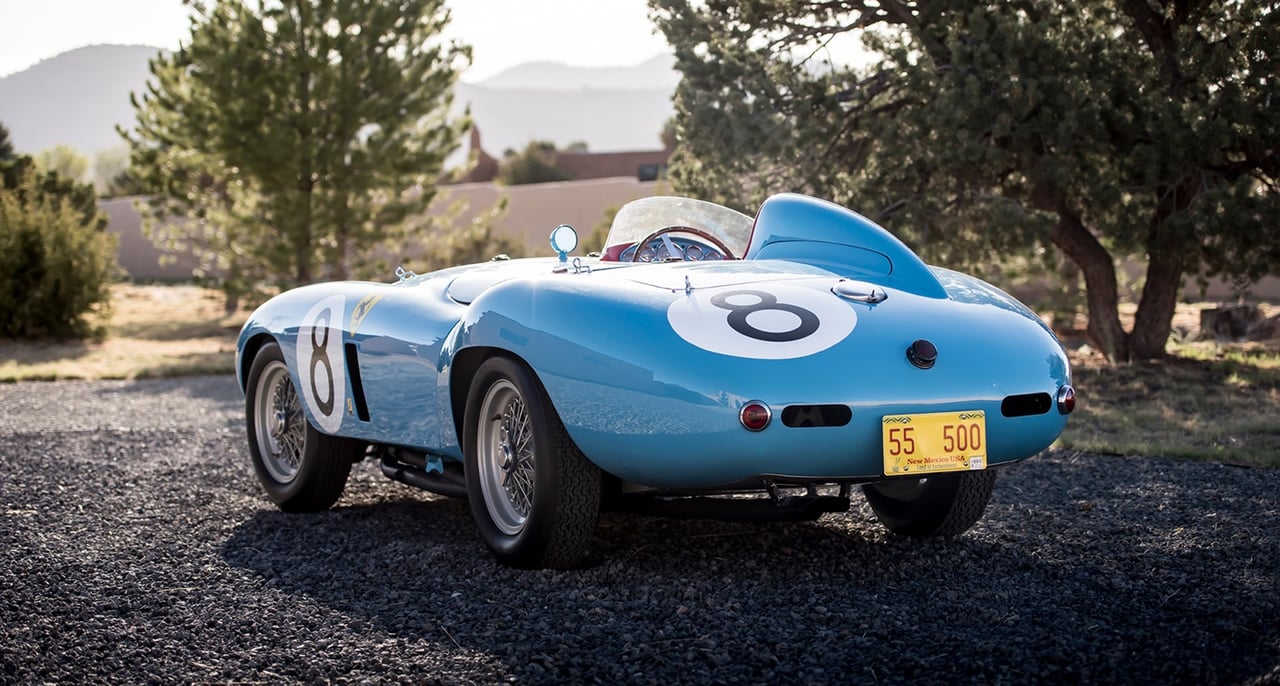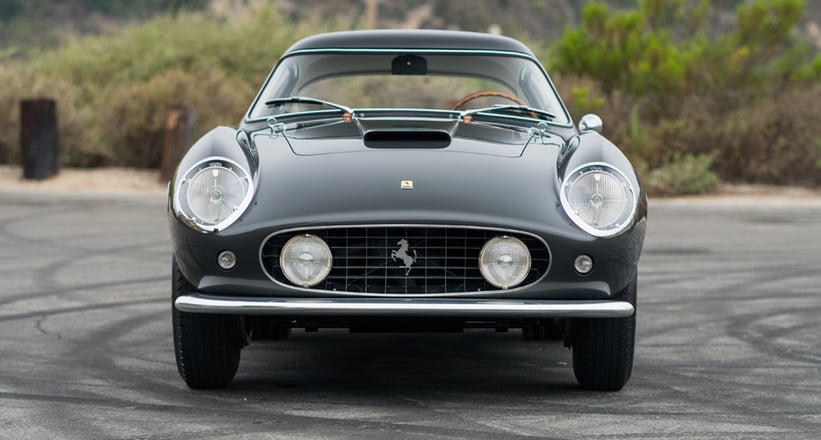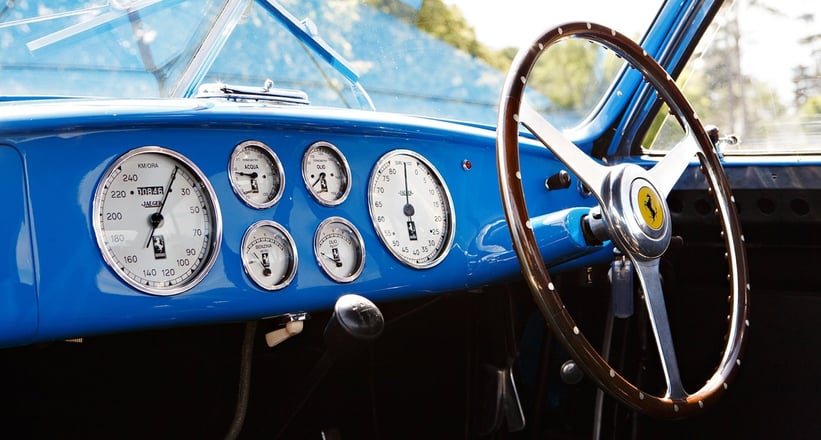 Elsewhere, there's a raft of important old Ferraris worth noting so let's get them out of the way, shall we? While we truly love the 1955 500 Mondial Series II (5.5–7.5m dollars), owned by an Admiral for the last 58 years, the drop-dead-gorgeous metallic grey single-louvre 1958 250 GT 'Tour de France' (6.5–7.5m dollars), and the rakish Touring-bodied 1950 166 MM/195 S (6.5–7.5m dollars), two altogether more unusual Prancing Horses really really piqued our interest.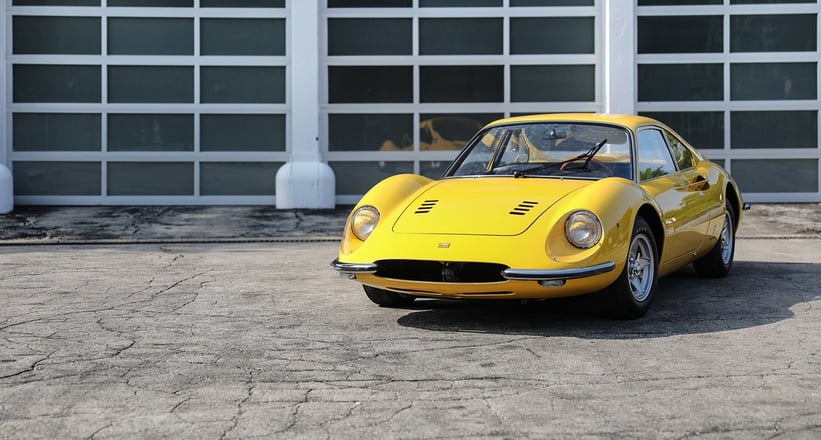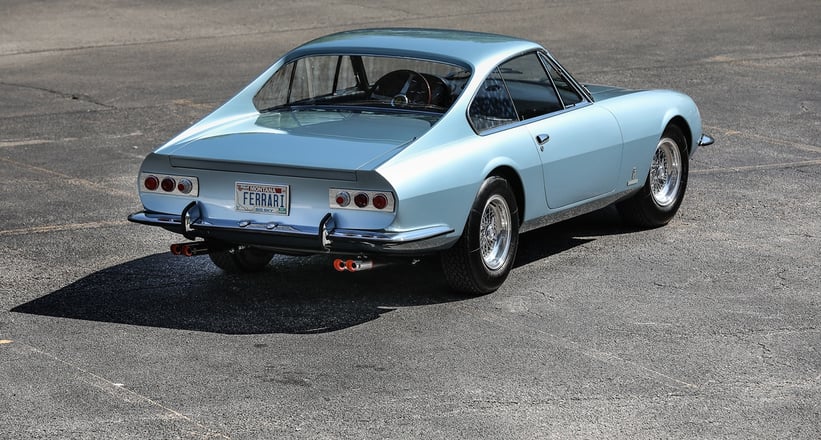 The first is the yellow Dino Berlinetta GT, the second pre-production prototype built by Pininfarina that starred at the Turin Motor Show in 1966. Visually, the quirky car blends Pininfarina's original – and spectacular – Speciale prototype with the innovative three-seater 365P Berlinetta Speciale. It's glorious! Offered from a very important private collection of Italian sports cars, it's estimated at 2–3m dollars.
The second is one of just four Speciales hand-built by Pininfarina on 330 GTC underpinnings. The 330 GTC is one of our favourite post-War Ferraris (and incidentally there's a rather nice gold example offered by Gooding as well) but the Speciale is undeniably a step up. We particularly love the vast wraparound rear window, affording an unspoiled view of the opulent interior. You could be the first to take this car on the concours field since the early 1990s – provided you've got the 3.3–3.8m dollars Gooding is anticipating it to make.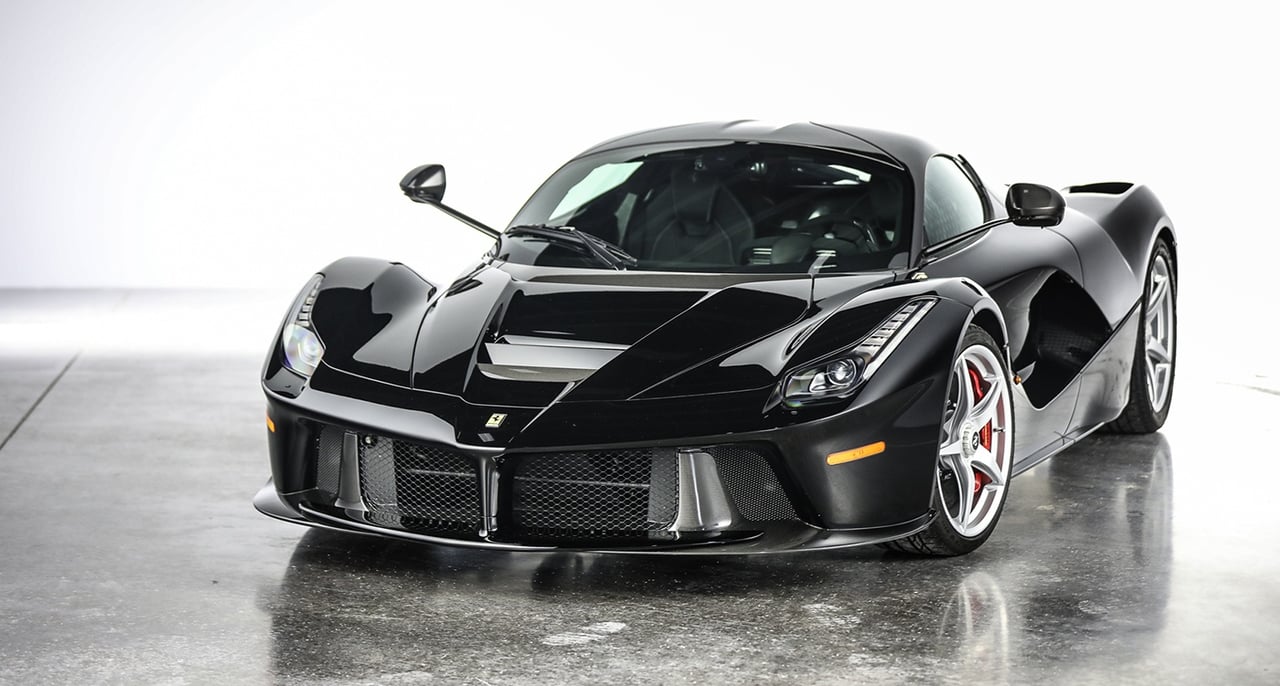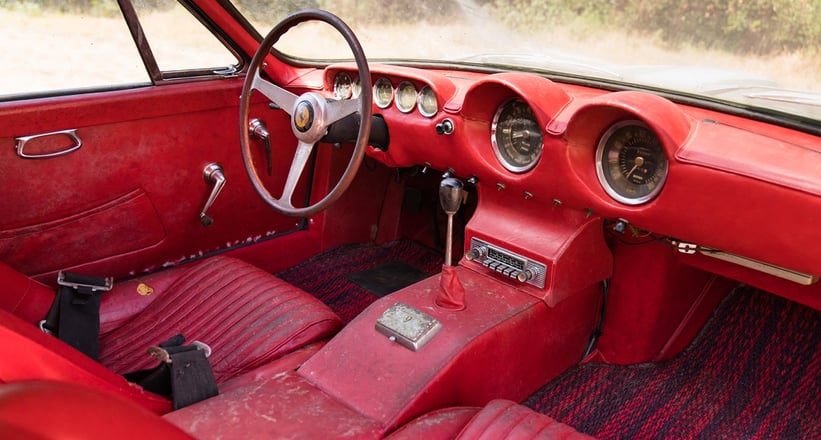 Ferrari-wise, the one-owner 2014 LaFerrari (3.2–3.6m dollars), barn-find 250 GT Lusso (1.4–1.8m dollars) and time warp 328 GTS (200,000–250,000 dollars) are all appealing, to us at least. We're not sure the same can be said of the rather gaudy GTC4 Lusso 70th Anniversary Edition – does a retro livery, some carbon-fibre and an Alcantara livery really warrant an estimate of 500,000–700,000 dollars?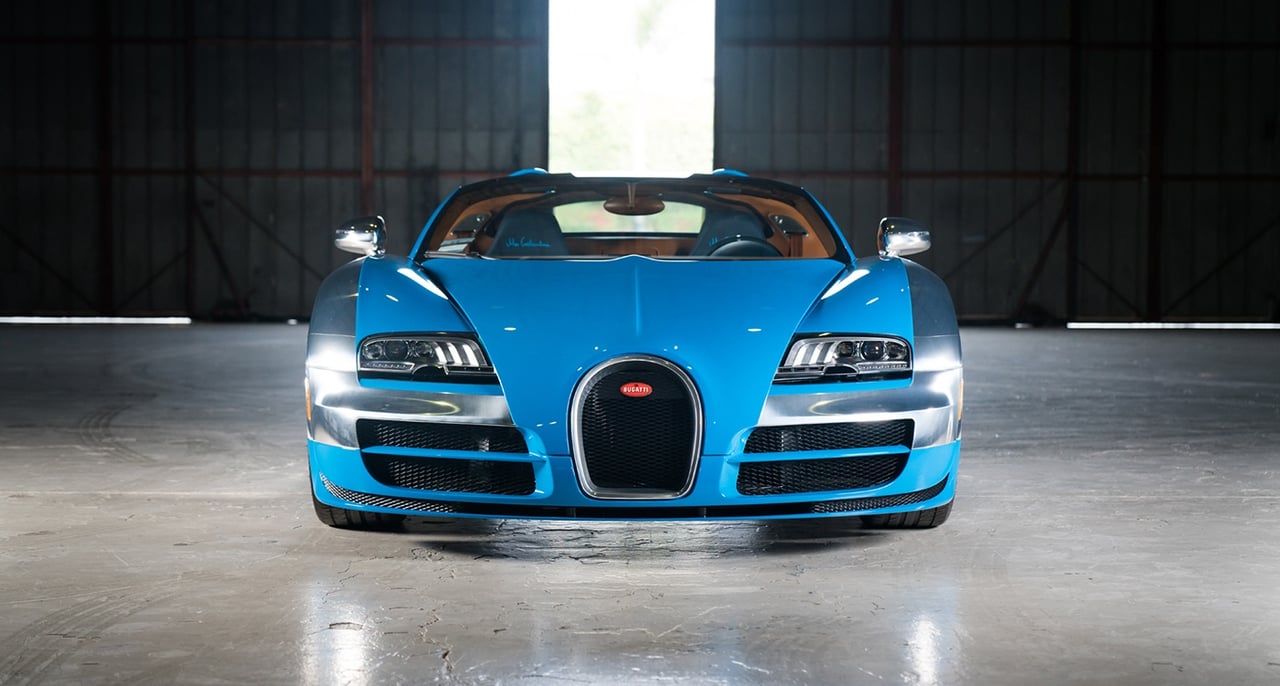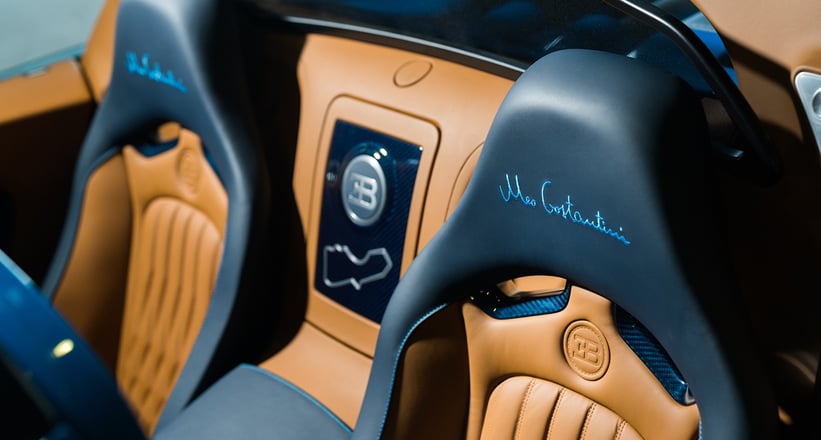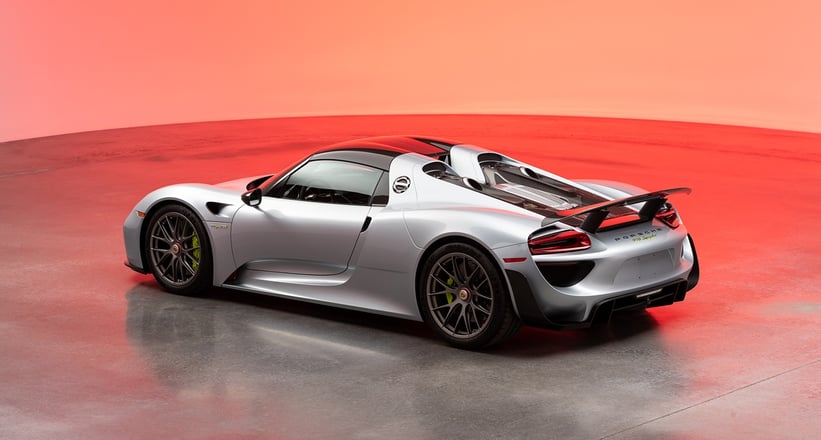 For the modern hypercar buyer, of which we imagine there will be many in Monterey next week, the low-mileage 2014 Bugatti Veyron Grand Sport Vitesse (2.1–2.6m dollars) or the 2015 Porsche 918 Spyder should meet both the discerning criteria of this new wave of collectors.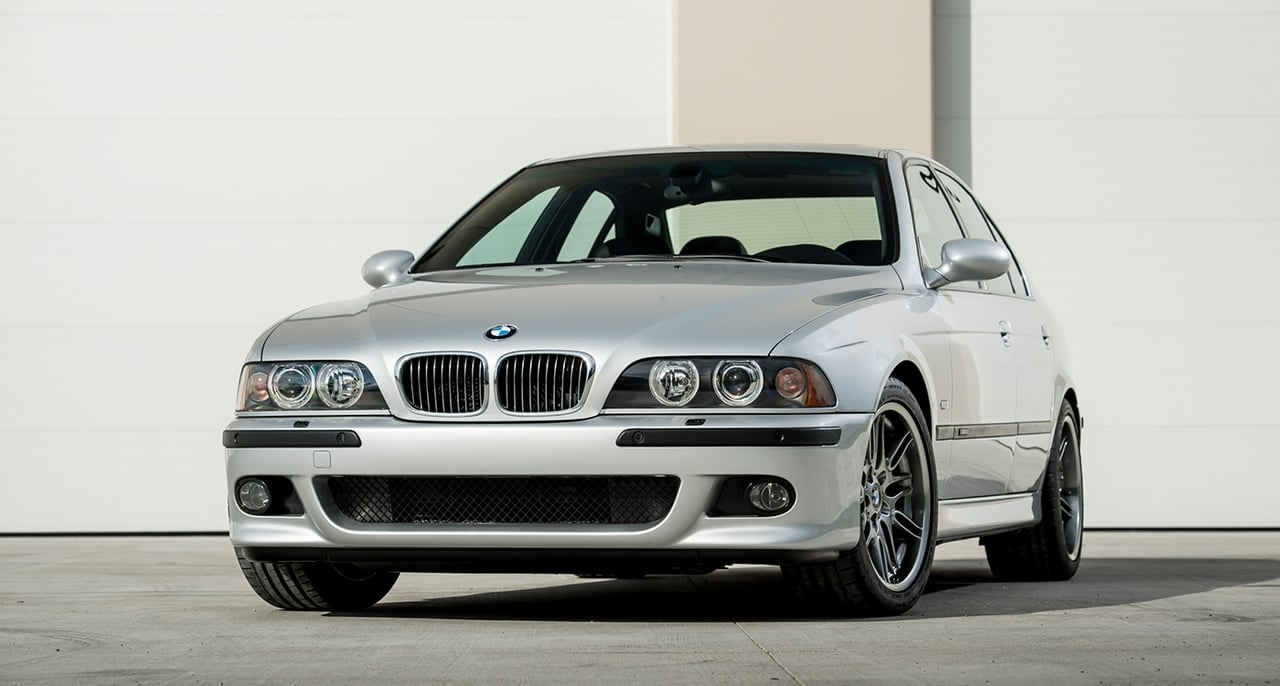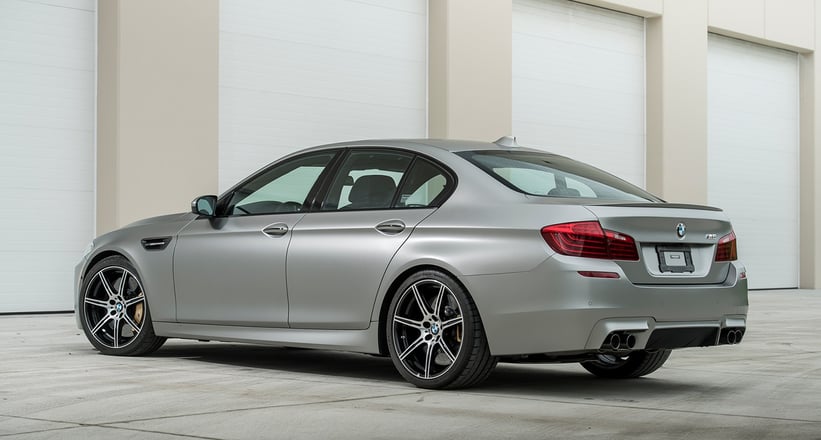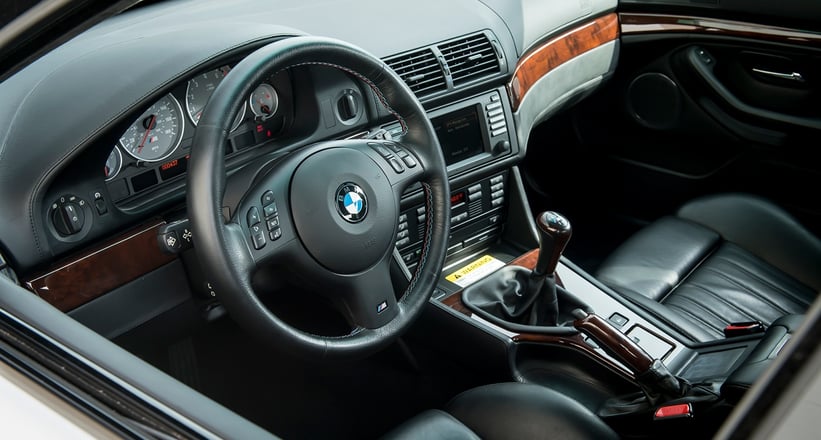 Three BMWs with very strong estimates suggest demand for exceptional or particularly rare examples of the Ultimate Driving Machine is higher than it's ever been. We know that mileage and originality are of paramount importance when it comes to so-called 'youngtimers' so perhaps it's no surprise that the virtually brand new 2002 BMW M5 is expected to fetch 140,000–180,000 dollars. And rarity is clearly the value driver with the 175,000–250,000-dollar 2015 M5 '30 Jahre M5'. It's one of just 29 US examples and 300 worldwide.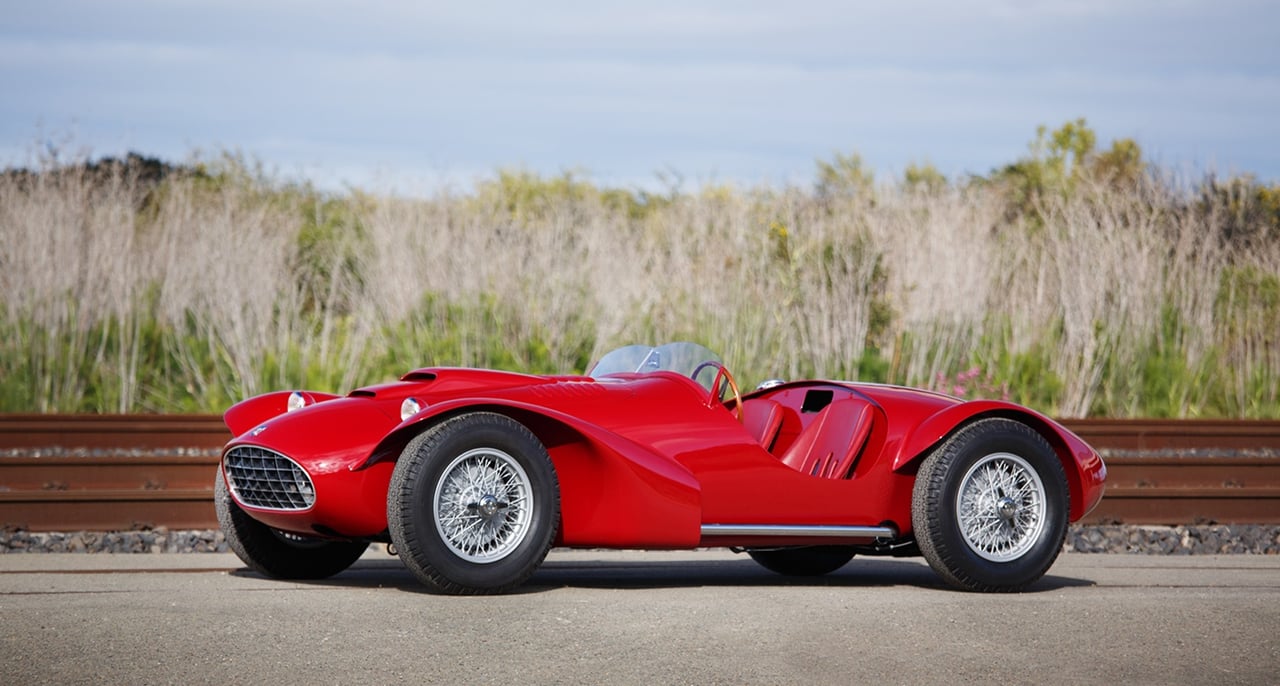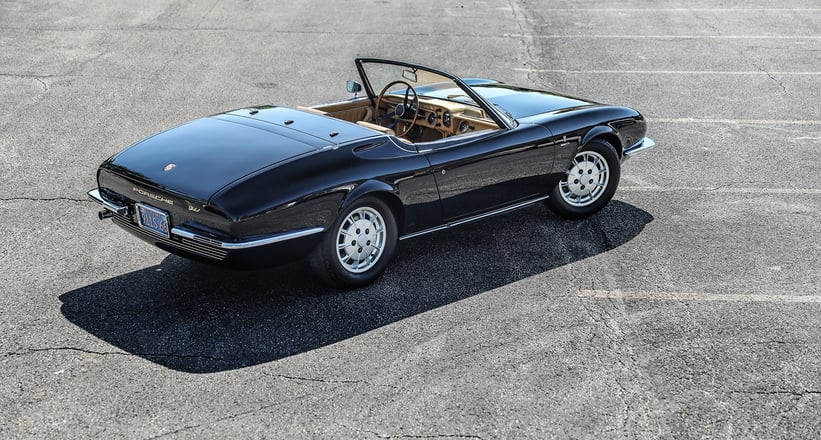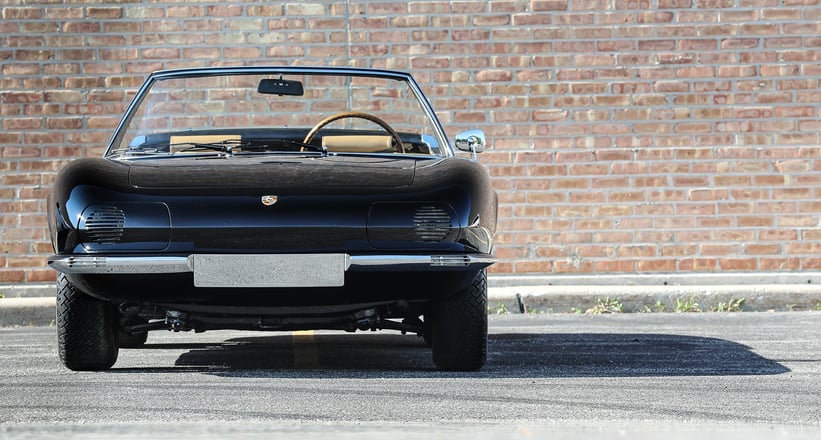 Nuccio Bertone's influence on the automobile is hard to play down and there are two cars closely associated with the Italian design master offered by Gooding next week. The first is a 1952 Siata 208 CS Corsa Spider (1.8–2.2m dollars) that was owned and raced by Bertone – talk about eligibility! The second is a curious drop-top Porsche 911 with unique Bertone bodywork commissioned by the influential dealer John von Neumann in 1966. Its flavour is distinctly Italian, which contrasts with the rather Teutonic philosophy of the 911. Gooding has attached an estimate of 700,000–1m dollars.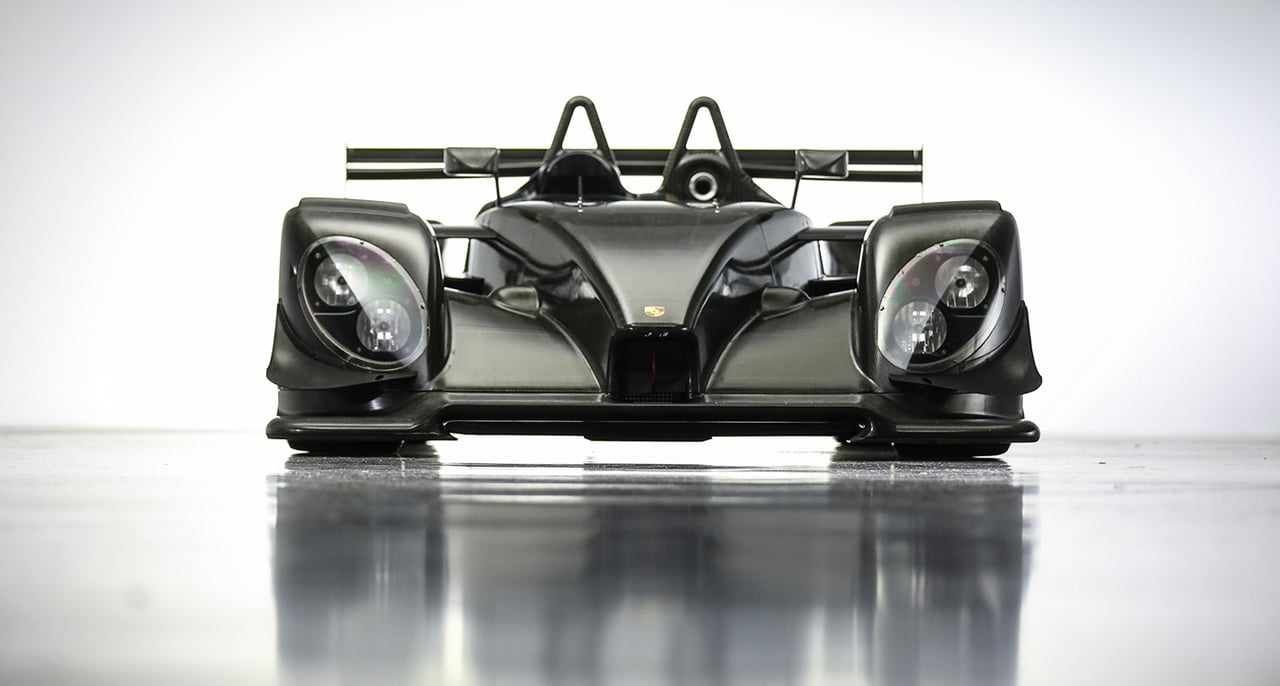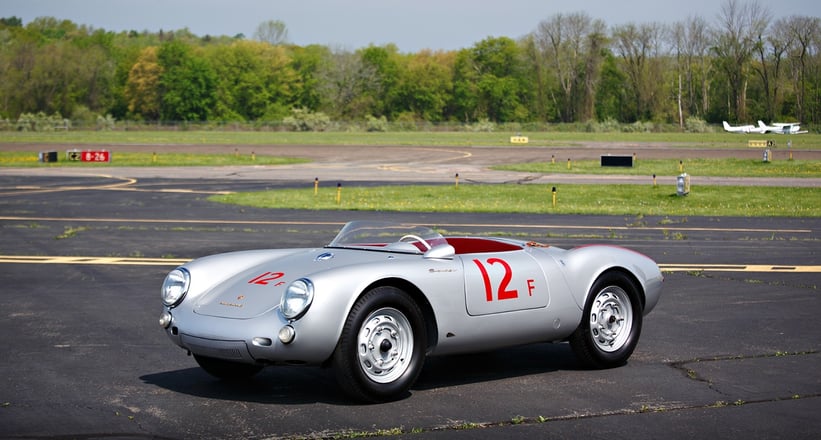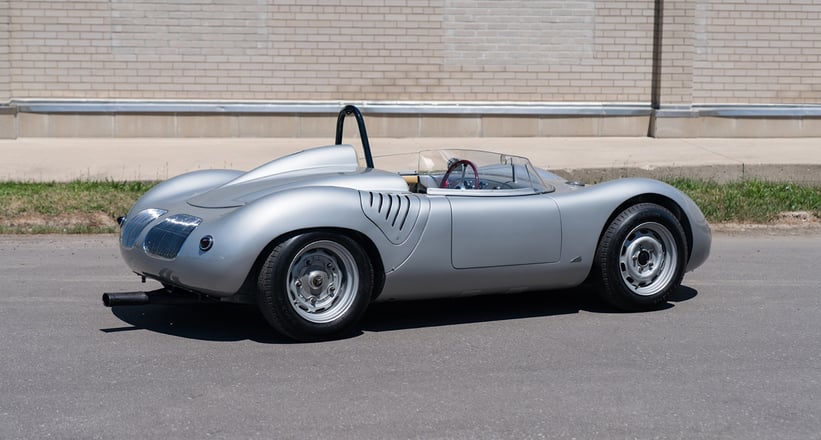 On the subject of Porsche, Gooding has clearly gone all out hunting for prized examples in this, the 70th year of the legendary marque. It's a matter of taste whether you prefer the classic 1955 Porsche 550 Spyder (4–5m dollars) or the later and slightly more athletic-looking 718 RSK from 1959, complete with Le Mans history (3.6–4.1m dollars). On the younger end of the spectrum, the three-owner 1993 964 Carrera RS 3.8 boasts a healthy estimate of 1.1–1.4m dollars, while the RS Spyder in its exposed carbon-fibre is behind only the 919 as the most important noughties Porsche racer.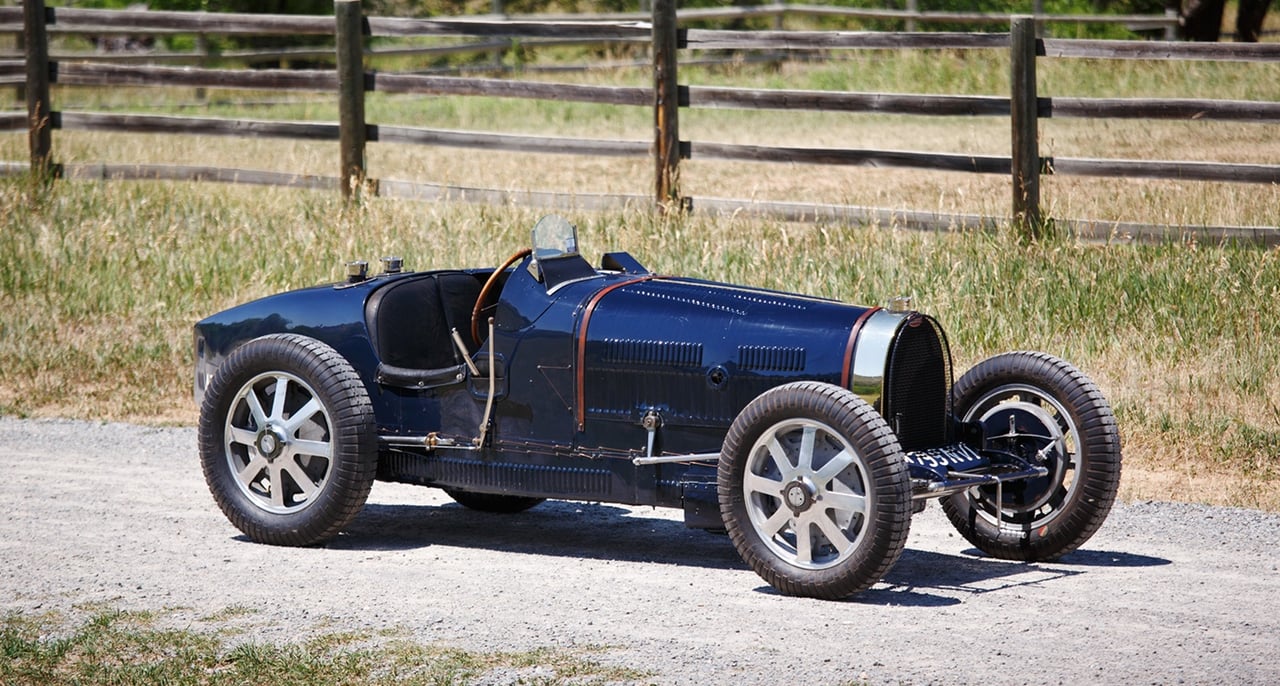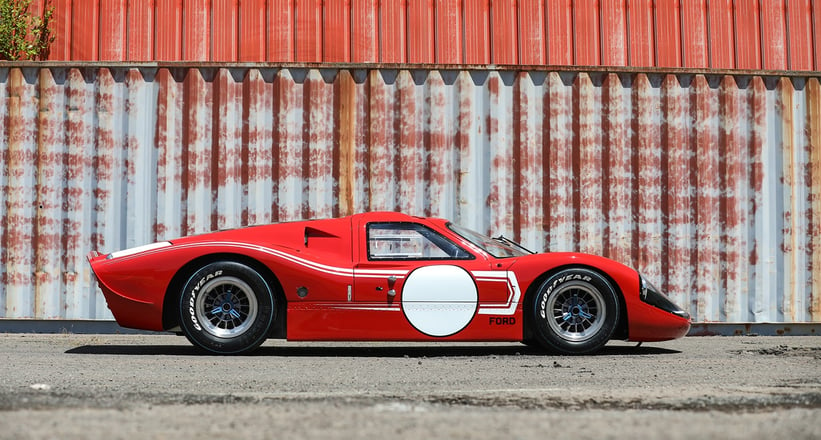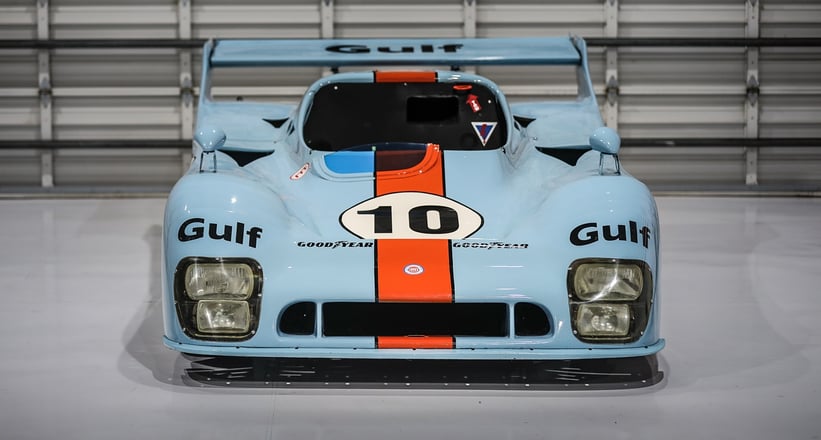 Those who like their racing cars on the older side fear not. From the pre-War period, look no further than the fabulous ex-Works 1931 Bugatti Type 51 Grand Prix car (3.2–3.7m dollars). Offering a different though equally exhilarating thrill are the monstrous 1967 Ford GT40 MKIV, one of 10 remaining examples and with period Can-Am history (2.5–3m dollars), and the 1975 Gulf-Mirage GR8, a veteran of five 24 Hours of Le Mans races (2.5–3.5m dollars).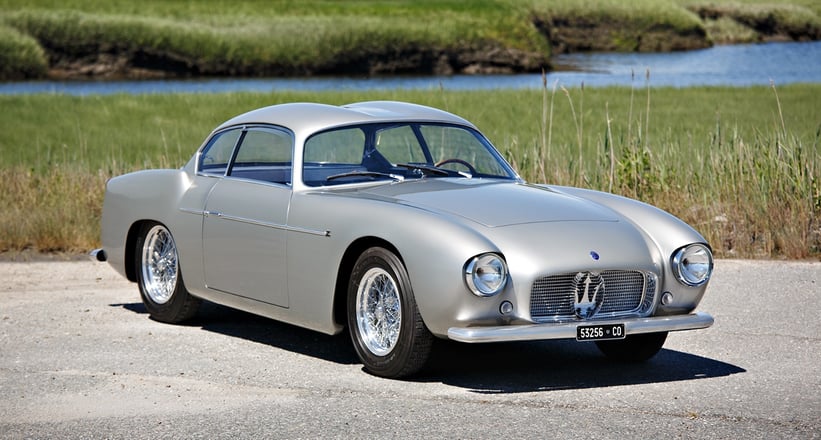 In the sheer beauty stakes, we're not sure there's a finer looking car in the catalogue than the Frua-bodied 1955 Maserati A6GCS/53 Spider (5.5–6.5m dollars). An ex-Coppa d'Oro winner at Villa d'Este, the exquisite two-tone convertible is a true masterpiece of 1950s design. That said, Zagato's 1956 Maserati A6G/54 is almost as delectable – just look at those magnificent seats!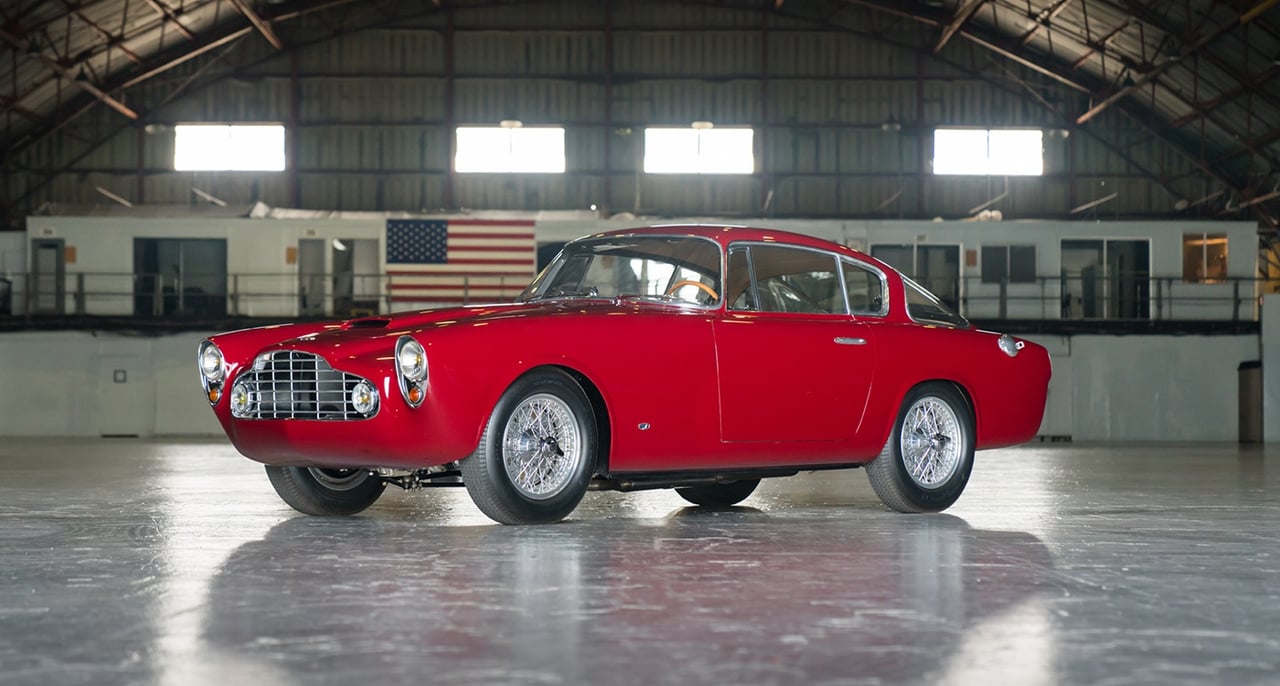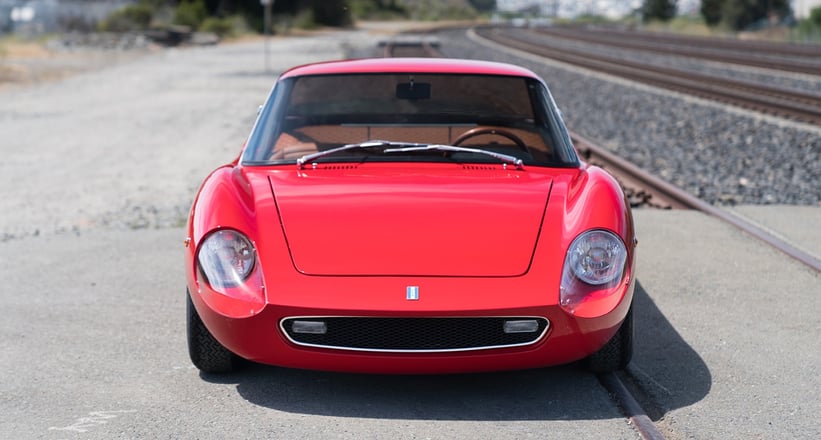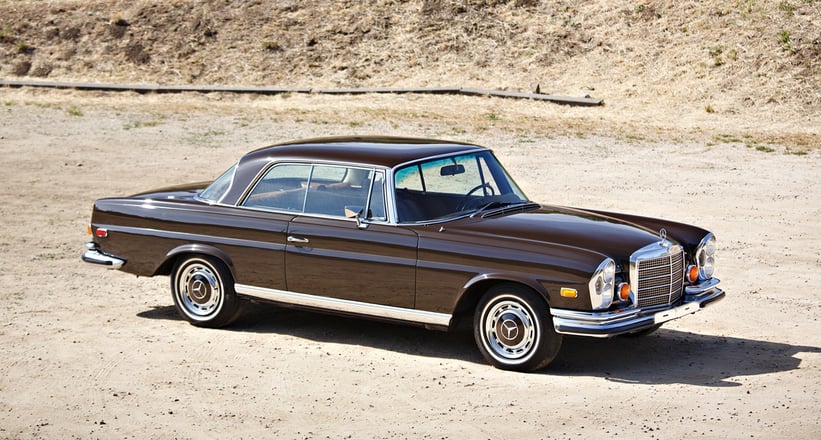 In terms of our outright favourites, we'd need a three-car garage in which to store them. Firstly, there's the unique 1953 Aston Martin DB2/4 with later DB4-like coachwork by the lesser-known design house Allemano (500,000–700,000 dollars). Then there's what is by far the finest De Tomaso Vallelunga in existence, estimated accordingly at 400,000–475,000 dollars. And finally, could there be a better car with which to waft around the hipster spots of London or Los Angeles than the 1971 Mercedes-Benz 280 SE 3.5 Coupé?
What's more, it's finished in oh-so-1970s Tobacco Brown over supple Cognac leather. At 120,000–140,000 dollars, it's not cheap. But it's got just as much style as some of the cars offered at over 10 times the price. We'll see you on Abbott Kinney Boulevard!
Photos courtesy of Gooding & Company © 2018