It might be called a concours of elegance, but the circa-200 motorcars that graced the 18th fairway of the Pebble Beach golf links last Sunday exemplify so much more than aesthetic excellence. They're cultural symbols which, respectively, sent ripples that transcended the automotive world and embody the creativity, tenacity, and ingenuity of their creators, each of whom was driven by one thing: disruption.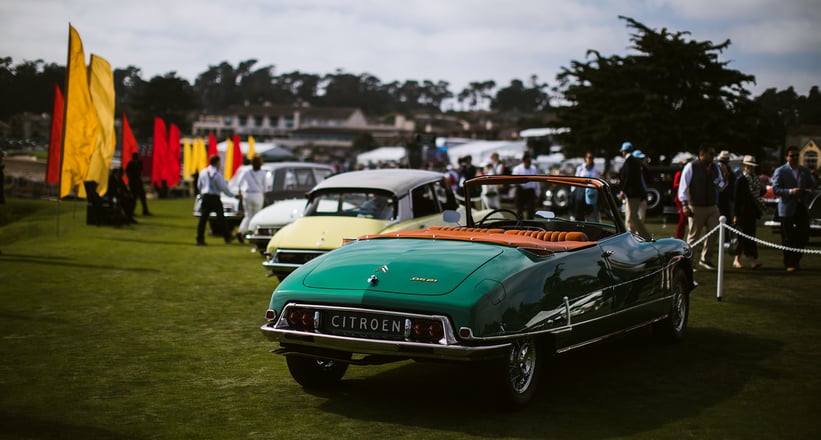 It's this greater appreciation that attracts such a diverse roll call of influential people to Pebble Beach, from design masters old and new to Le Mans legends, high-profile collectors, and the cream of the iPhone-wielding crop of so-called influencers. This year, gargantuan custom-built Citroëns and the diminutive, delectable jewels from OSCA received dedicated classes, as did motorcars of the Raj and Eisenhower-era dream convertibles.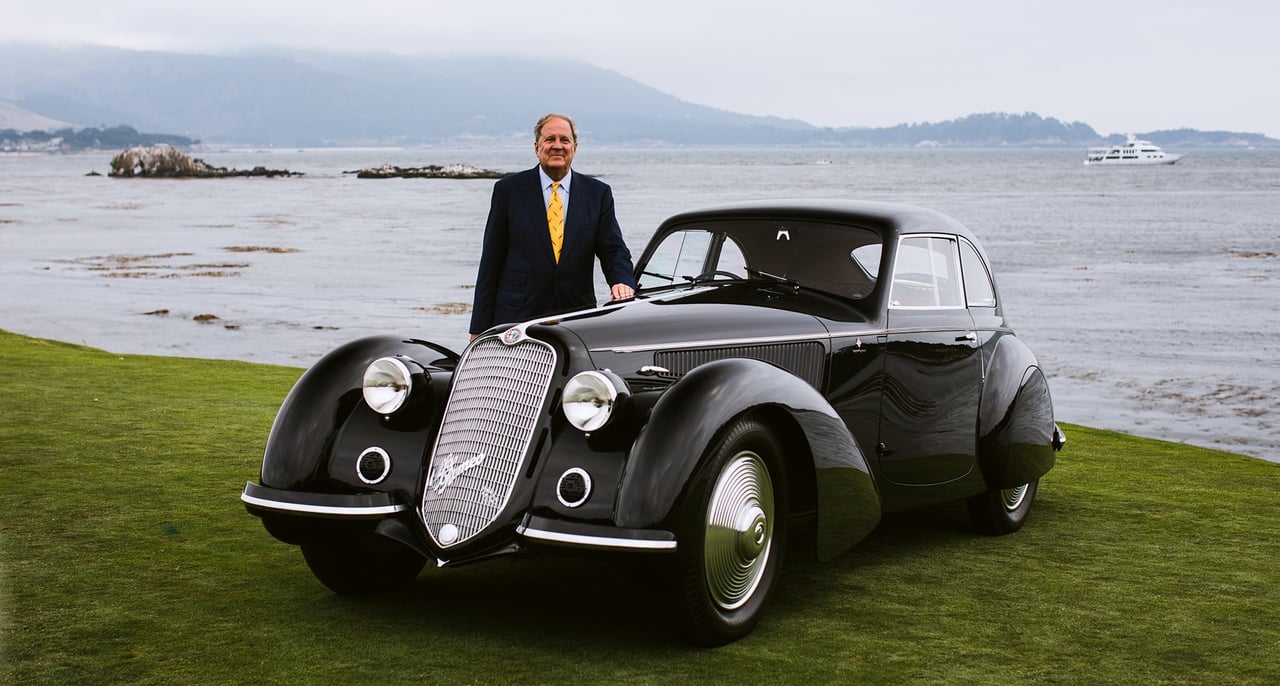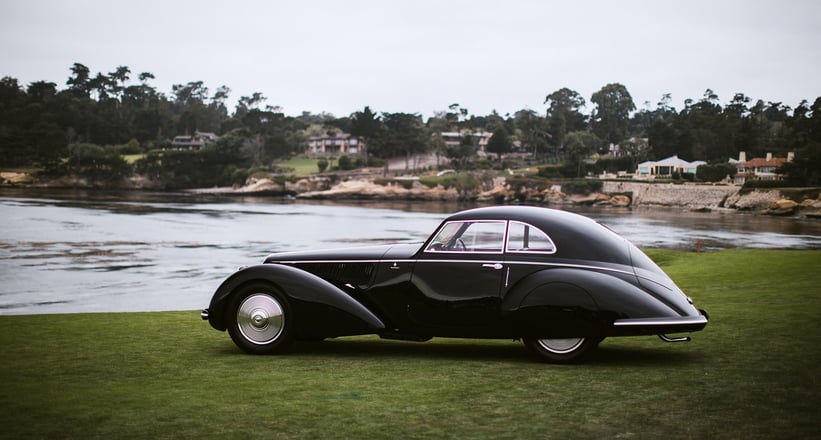 Pre-War cars have almost always reigned supreme at Pebble Beach and there was to be no break in tradition at the 68th edition. It was David Sydorick's 1937 Alfa Romeo 8C 2900B with its sensual Touring bodywork that earned the ultimate accolade of 'Best of Show' in 2018. An exquisite blend of sheer beauty and race-proven purpose, the opulent Alfa fought off competition in the form of a 1929 Duesenberg J Murphy Town Limousine and a 1948 Talbot Lago T26 Grand Sport Figoni Fastback.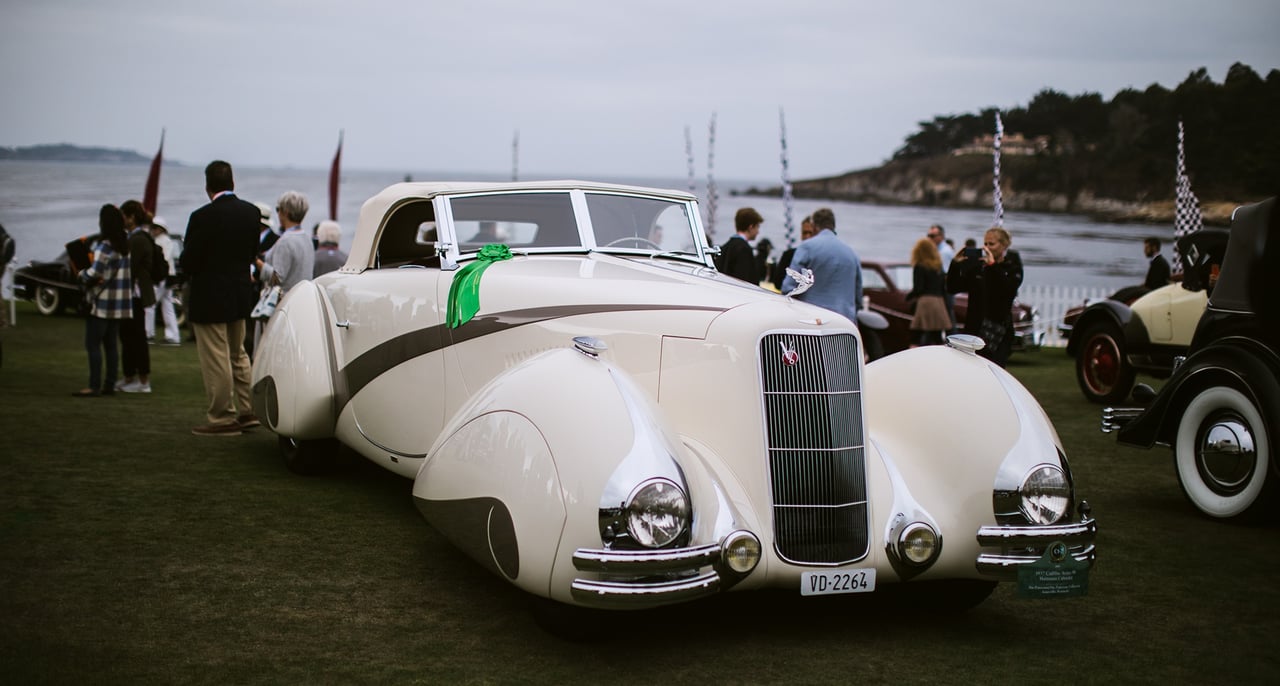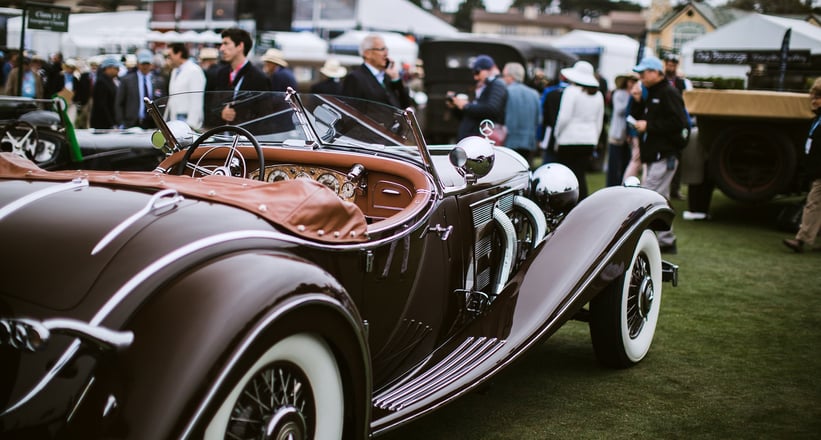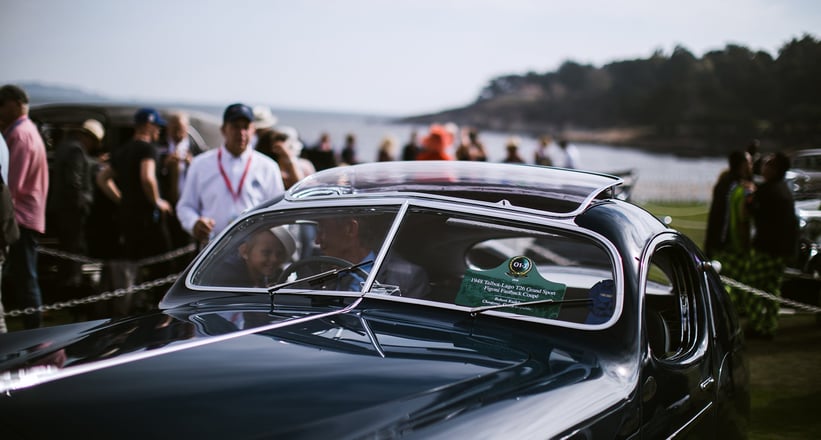 Elsewhere, the countless pre-War machines of every discernable shape and style harked back to a long-lost time when designers and engineers were entirely unrestrained in terms of creativity and innovation. Perhaps nowhere was this more evident than the 22-foot-long Cadillac V16 Hartmann Cabriolet from 1937. The unique Figoni & Falaschi-styled convertible had just been restored prior to its moment in the spotlight at Pebble, where it deservedly won the Classic American Open class.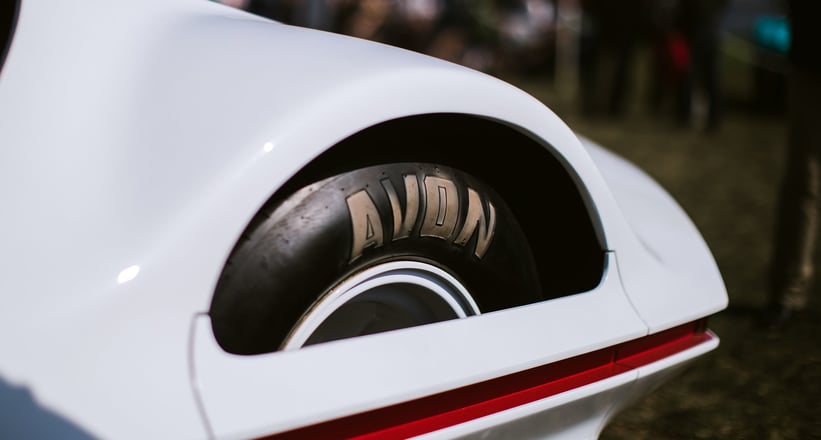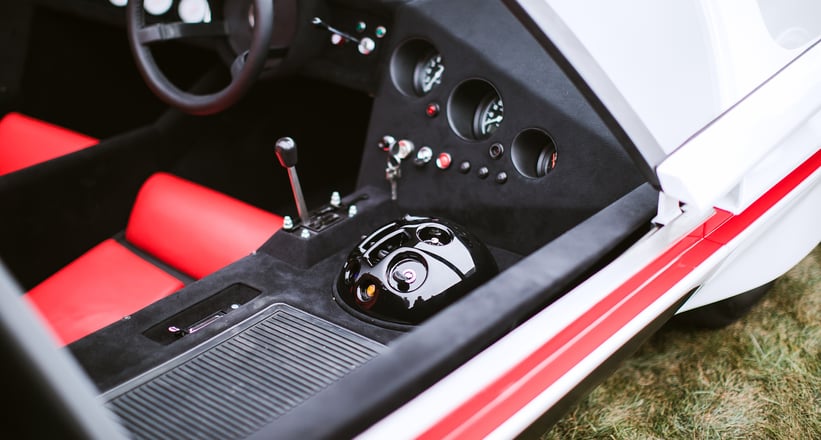 Save for the 'Best of Show' Alfa 8c, the biggest talking point on the shores of Pebble Beach was the wedge-tastic Ferrari 512S Modulo. The famous New York collector Jim managed to Glickenhaus prise the concept from Pininfarina's grasp in 2014 and vowed to make it roadworthy once again.
True to his word, the spaceship-like Ferrari purred onto the 18th fairway on Sunday morning leaving every single jaw it passed ajar. When Glickenhaus opened the forward-sliding canopy and climbed out from the low-slung cockpit, he looked like a Martian leaving his craft. It's a shame the customary morning fog was absent – it would have made the moment extra surreal!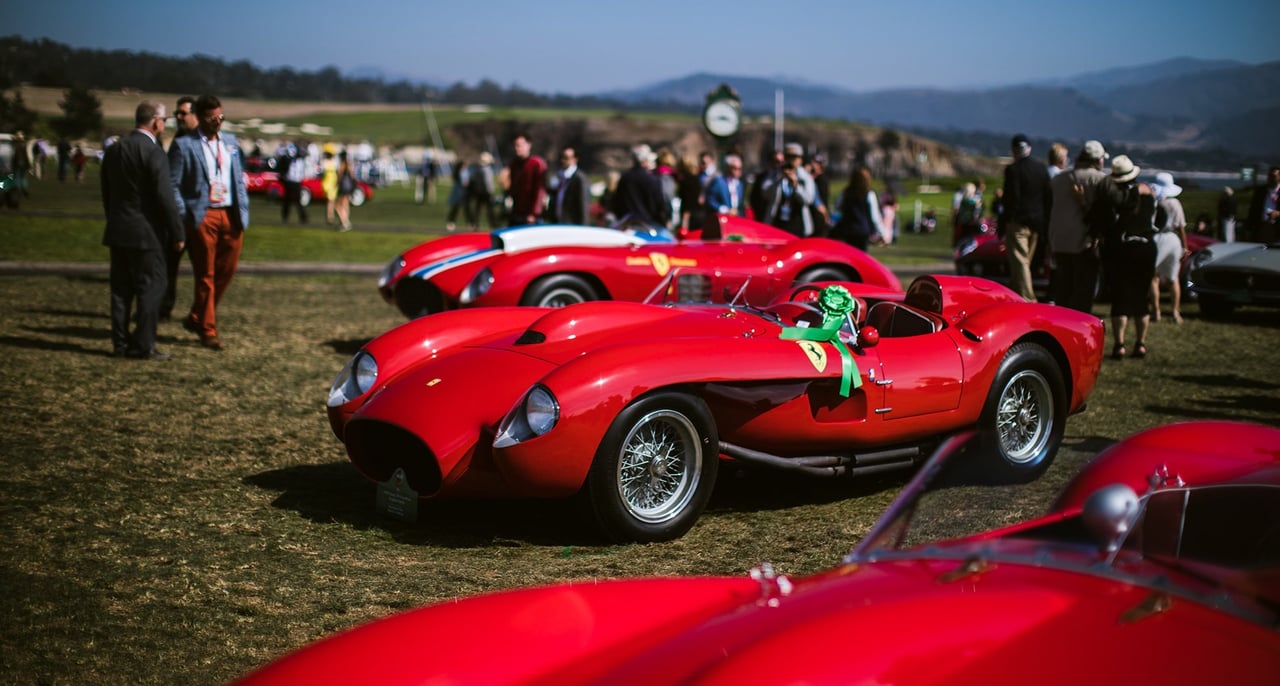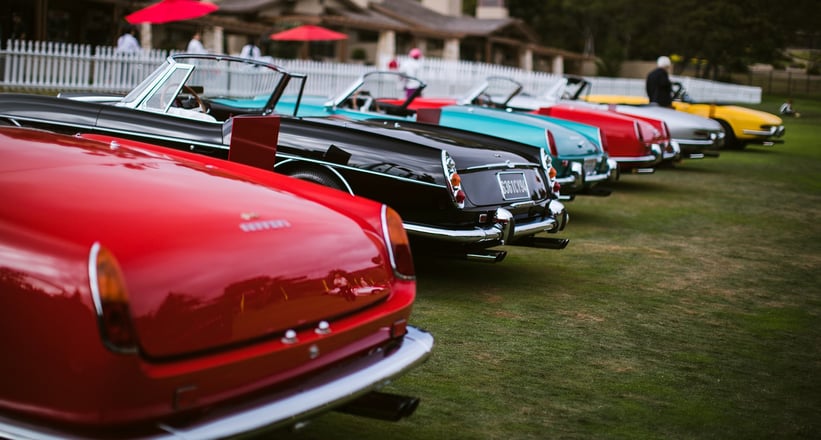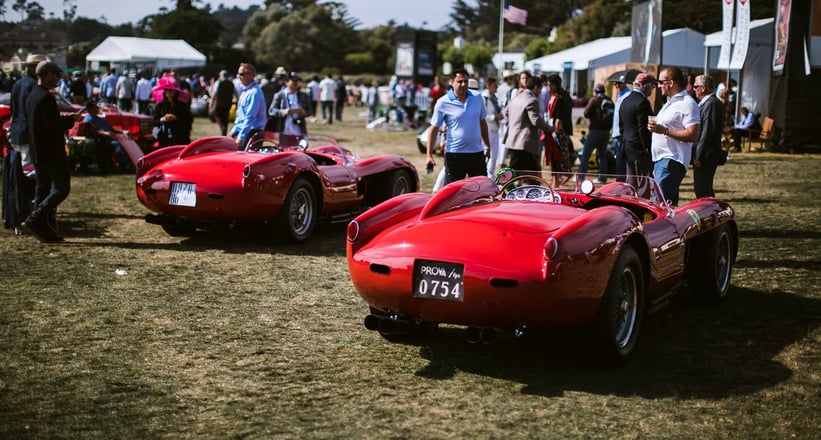 In 2017, arguably the finest selection of Ferraris ever assembled graced Pebble Beach to celebrate the marque's 70th anniversary. But it's fair to say this year's stable was hardly any less impressive. The coveted Enzo Ferrari Trophy was awarded to Chris and Ann Cox's sublime 250 Testa Rossa, a recent recipient of a Classiche restoration in Maranello, while the Brandoli-restored 206 S Dino and pontoon-fendered 500 Testa Rossa cemented their place in our hearts after we fell head over heels on Thursday's Tour d'Elegance.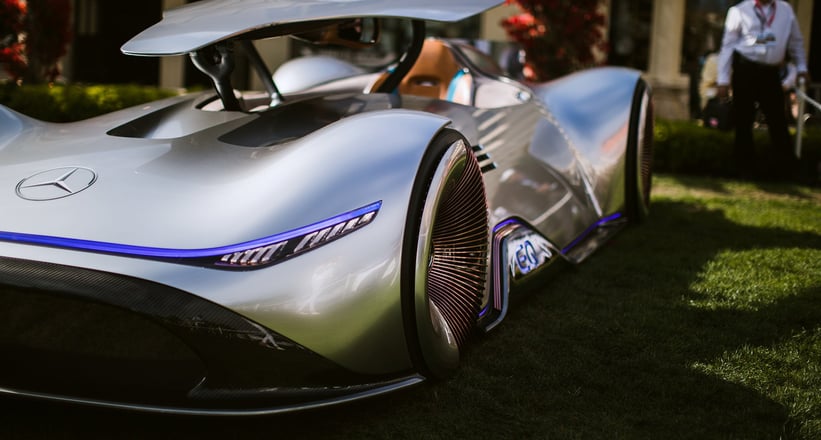 It's telling of the global importance of Pebble Beach that the world's biggest car manufacturers use the event as a stage on which to reveal their latest and greatest models. At the so-called Casa Ferrari, the Maranello marque revealed its 50th ever drop-top model, the 488 Pista Spider, while Mercedes-Benz pulled the silk sheets off its EQ Silver Arrow, an innovative single-seater concept built in homage to the 1930s W125 Grand Prix car.
Singer Vehicle Design also presented the result of its Dynamics and Lightweighting Study for the first time on American soil and Ford nodded to its former success at Le Mans with the GT Heritage Edition, resplendent in the iconic Gulf colours.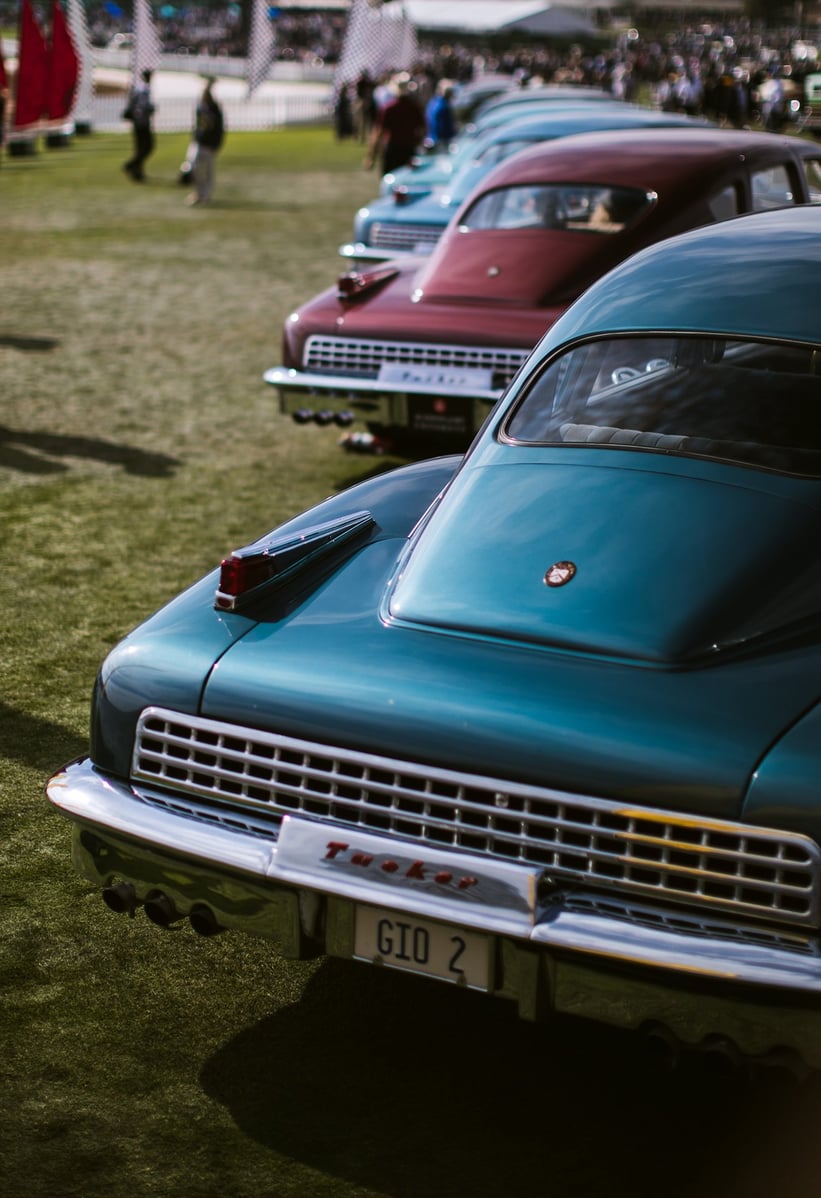 The delightful simplicity and elegance of Michael Trösser's 1954 OSCA 2000 S Frua Spider earned it the Phil Hill Cup, while the brutish yet curiously soft-of-line Talbot Lago T26 GS Pennock Coupé makes its contemporaries such as the Jaguar XK120 look a bit pedestrian. Whoever said coachbuilding died after the War?
Choosing our own 'Best of Show' is a nigh on impossible task, but we reckon the vast 1966 Citroën DS 21 Chapron Le Léman Coupé would look right at home wafting through the hipster hotspots of London. That or the class-winning 1966 Ford GT40 MKII, a car that led Le Mans until an agonizing head gasket failure in the 16th hour!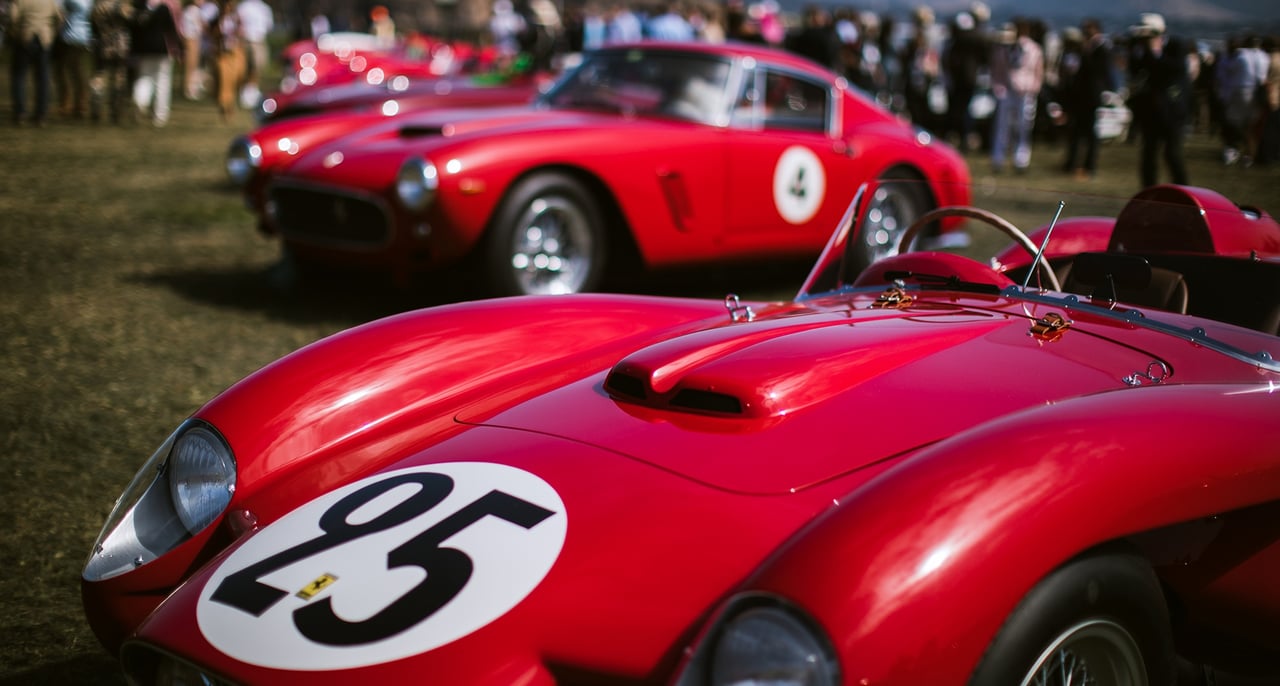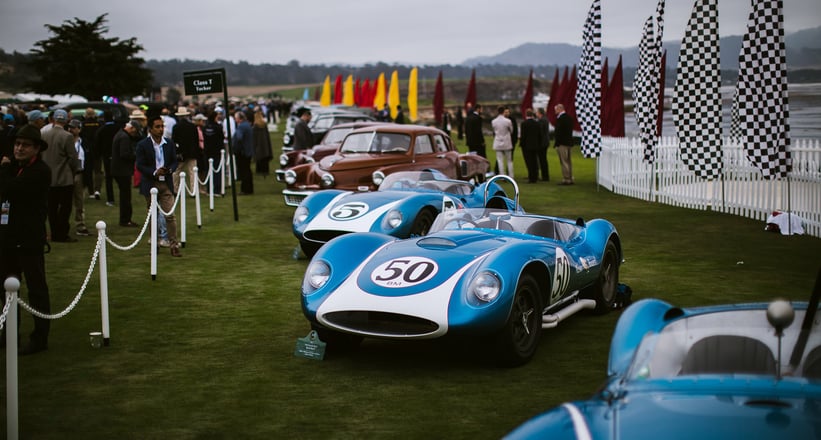 For a 68-year-old event that follows the same concept each year, you'd think that Pebble Beach would feel staid. But you'd be wrong – the organisers painstakingly select the entrants specifically to bring something fresh and new each year. They understand perhaps better than anyone the scope of our passion and their open-mindedness is a joy to behold. We can't wait to see what's waiting on the fairway to heaven in 2019…
Photos: Stephan Bauer for Classic Driver © 2018