Update: The Ice 2020 has been cancelled due to the coronavirus. You can find more details by clicking here.
With so many multi-million-dollar collector cars poised to descend on St. Moritz this weekend for the second edition of The International Concours of Elegance (The Ice), the Swiss enthusiast Alex Boller decided to change tack and build a comparatively modest machine that he knew the event's selection committee would be unable to refuse: the VW Beetle 'Ice Control'.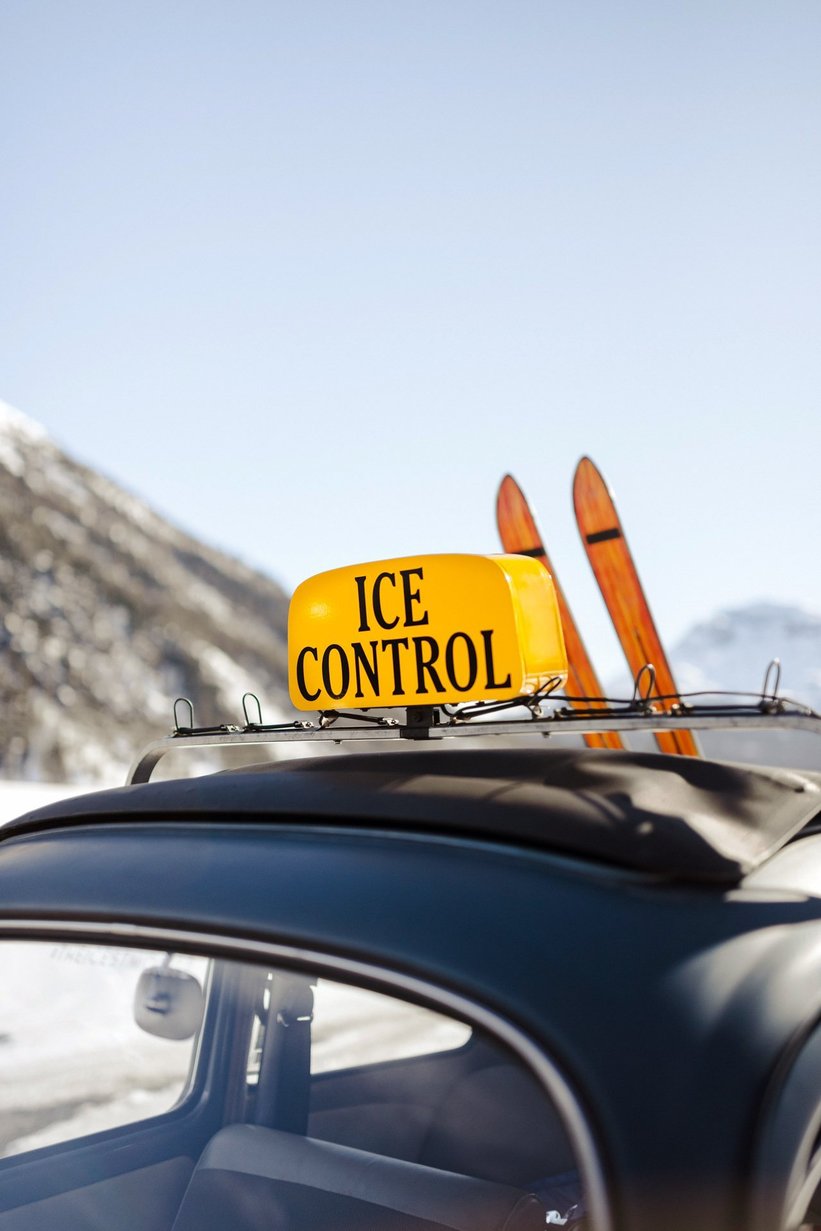 A Zurich native who spends as much of his free time as possible plunging headfirst down the formidable Cresta Run, Boller has supported The Ice from day one and was actually awarded the 'Spirit of St. Moritz' for his antics on the lake last year with his beautifully aged Bentley 4 1/2 Litre.
"The atmosphere at The Ice in 2019 was so good because it felt very spontaneous and there was no commercial aspect," Boller fondly recalls. "People were surprised to see such precious classics and supercars driven hard on the snow. In a bid to channel the spirit of the original Bentley Boys of the 1930s, I pulled skiers on old-fashioned wooden skis with my 4 1/2 Litre. It made such an impact, partly because it was Bentley's centenary year and we ended up in countless magazines and owners' club circulars as a result."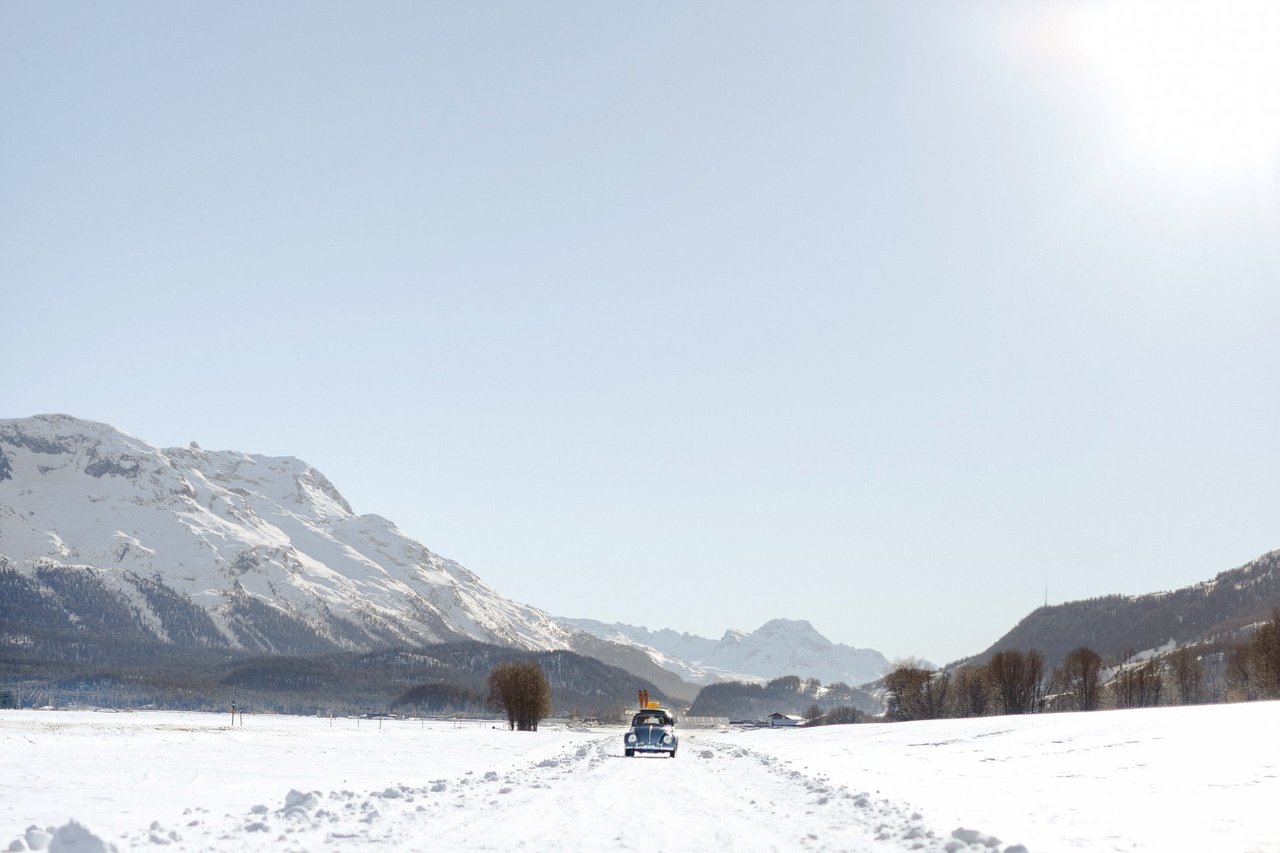 Determined to return to The Ice, Boller took an out-of-the-box approach to secure his entry in 2020. "I thought that if 200 people from all over the world were applying to take part and likely own all sorts of exotic cars, then I'll make my old 1950s Beetle into a fun 'Ice Control' course car and they'll have to let me in!" Suffice to say, the modifications to this particular Love Bug stretch further than the illuminated sign atop the roof, which came from an old taxi.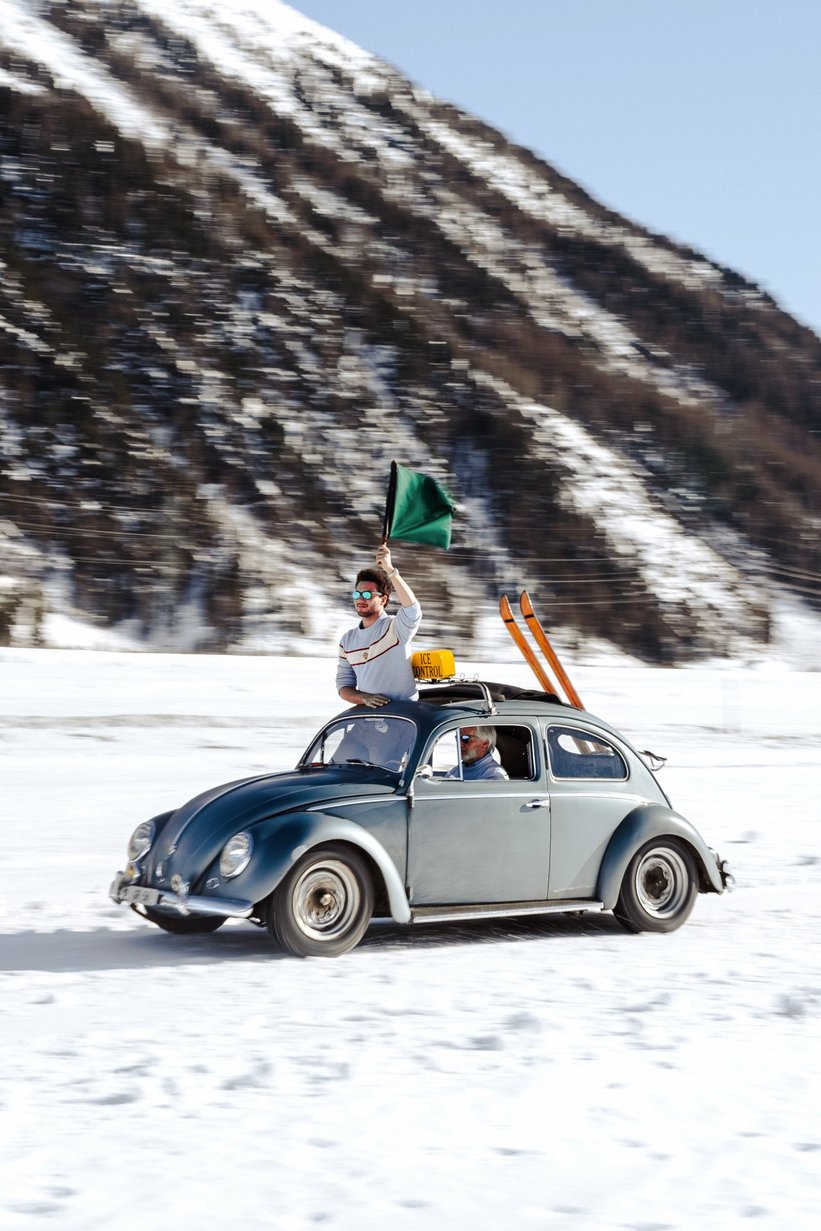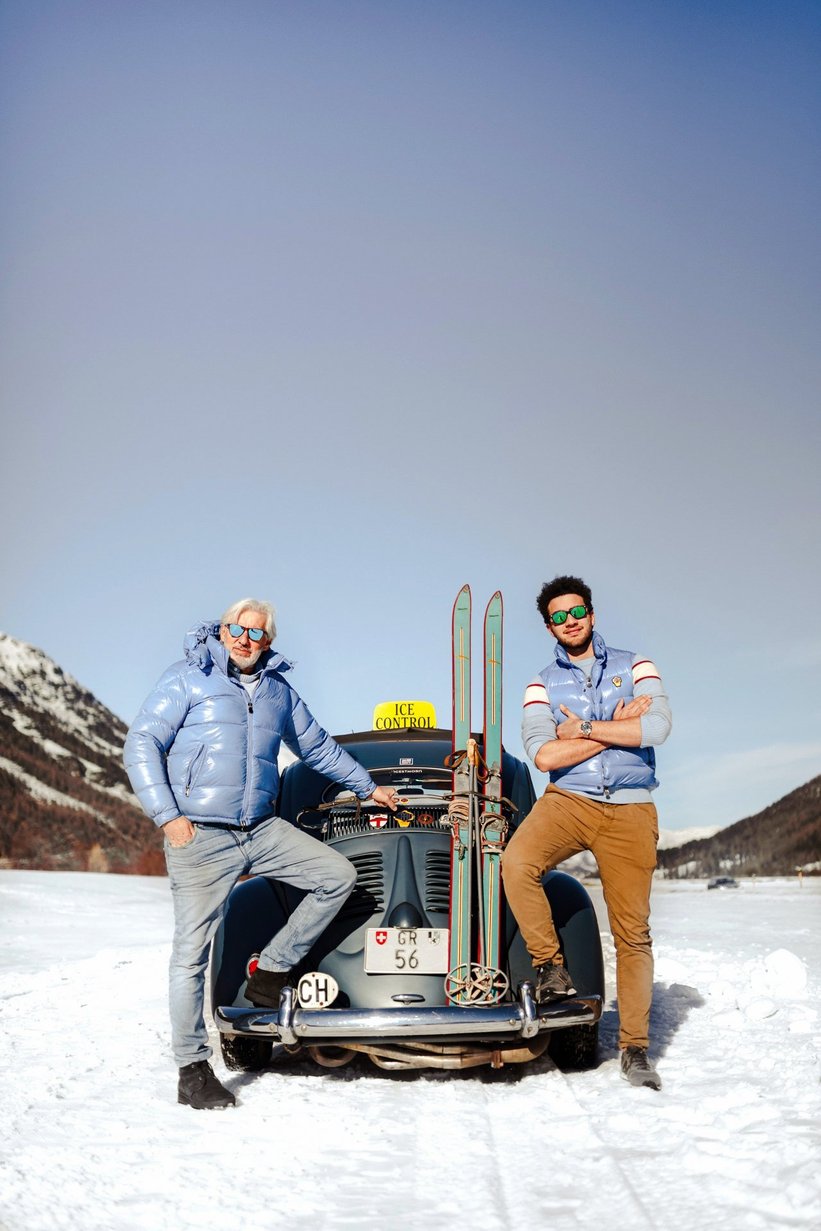 Not wishing to hold up every motorist in the Engadin, Boller fitted a rorty 2,100cc engine, which upped power to an ample 140HP. "I had to use the louvred boot-lid from a Renault 5CV for cooling," he quips, "and because the MOT required such a powerful car to have ventilated disc brakes, I had to fit a new front axle." A close-ratio gearbox and limited-slip differential followed, before the proverbial cherry on the cake, the hallowed St. Moritz Tobogganing Club enamel bade, was affixed to the front bumper. "It's a must-have on every one of my cars."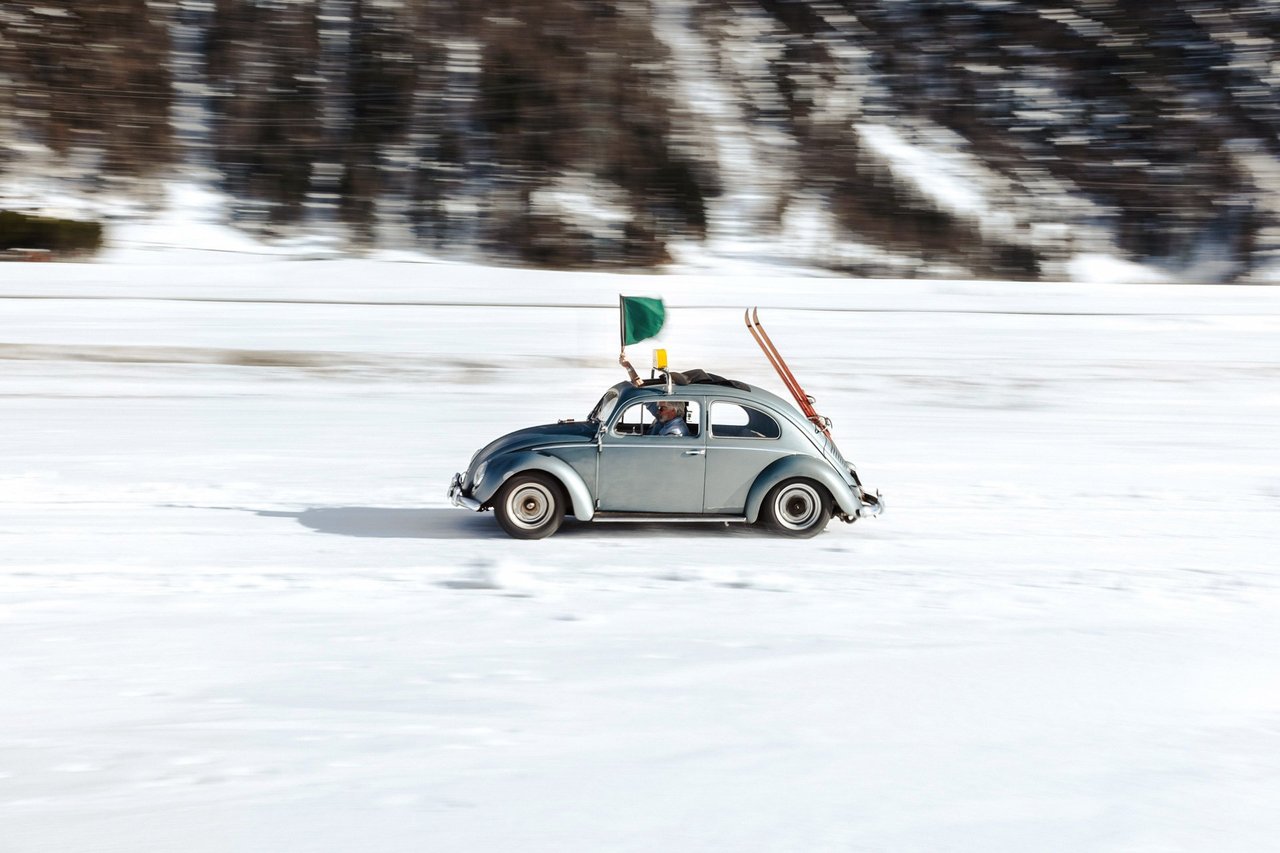 If you're wondering what this little hot-rod is like to drive, we're told it's a hoot. "It's very fast, but because of its short wheelbase, it's quite twitchy so you have to be careful." Boller recently took the Beetle to a winter driving experience organised by Porsche and at the end of the day, the driver coaches were all itching to have a go in the 'Ice Control'. "The Engadine locals seem to love it – the Porsche 911 drivers who I can easily keep up with less so!"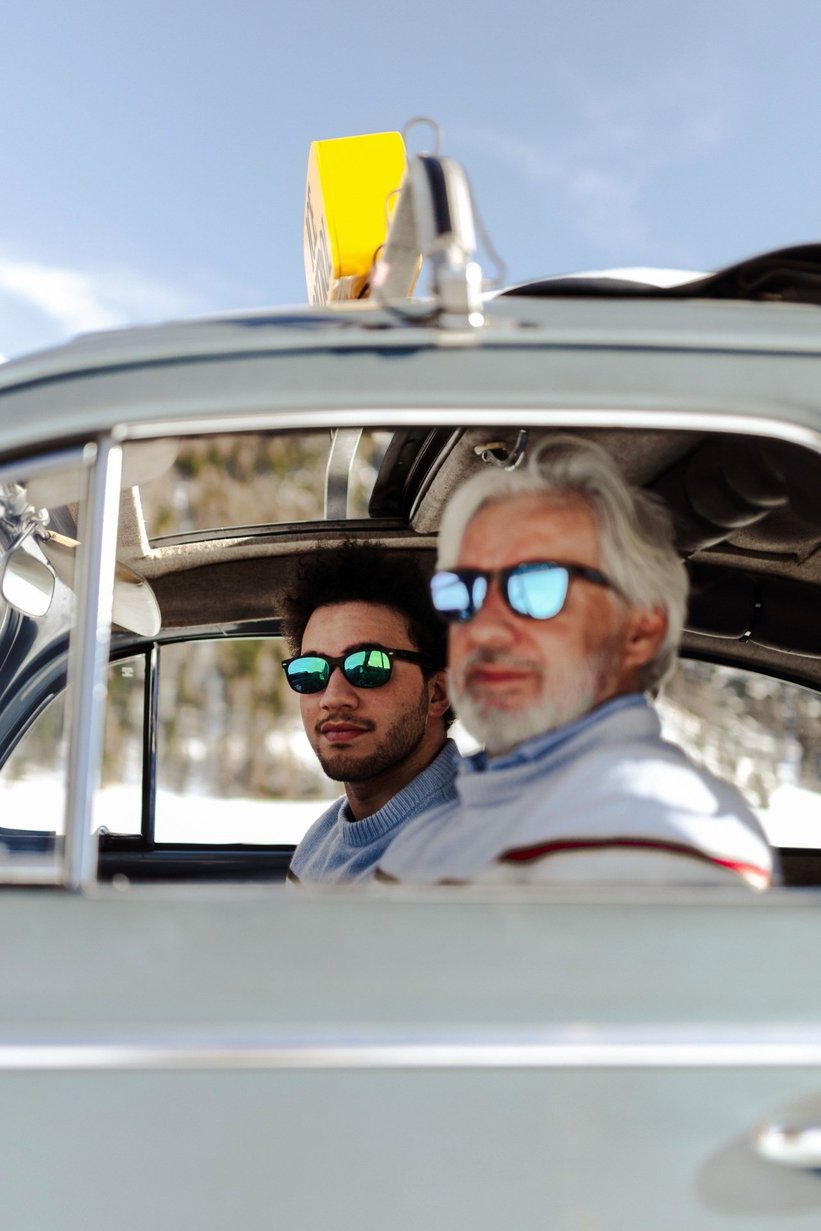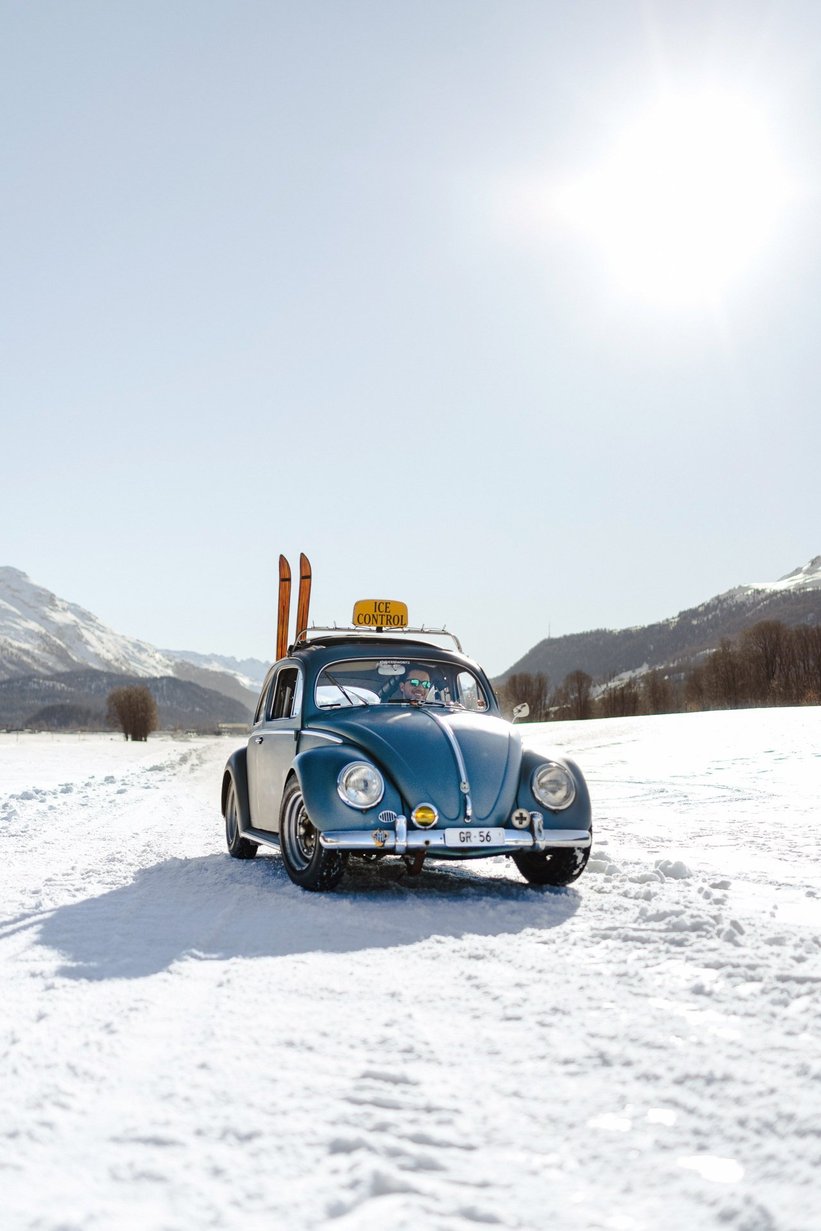 Together with his son Dino, with whom sharing the passion for cars is important, Alex Boller will be barking across the frozen lake this weekend in his Beetle, no doubt keeping Italian hypercars and V12-powered post-War classics honest the entire time. "If it's anything like last year's event, it's going to be a lot of fun," he concludes. See you on the ice, guys.
Photos: Andrea Klainguti for Classic Driver © 2020