A Front-Wheel Drive BMW? Concept Active Tourer to debut in Paris
This is going to be controversial. BMW's new concept, bound for the Paris Motor Show, is big news – and not because it's a plug-in hybrid capable of up to 20 miles of electric driving. The controversial bit is that the BMW Concept Active Tourer is built on a front-wheel drive platform.
True, there's an electric motor turning the rear wheels, but the transversely front-mounted 1.5-litre three-cylinder petrol engine drives only the front – and the concept is almost certainly a foretaste of a future in which BMW's entry-level small cars abandon the marque's long-held commitment to rear-wheel drive. It might make financial good sense for the marque, but it's going to come as a bit of a shock to enthusiasts who never really believed that BMW would go this way – even for their small-car line-up.
As for the hybrid part of the story, the combined power systems – petrol and electric – deliver more than 190HP to "ensure the sporty performance expected of a BMW" and a 0-62mph time of less than eight seconds. The BMW Concept Active Tourer's raised seating position accommodates up to five people, with a long wheelbase (2670mm) ensuring generous interior space.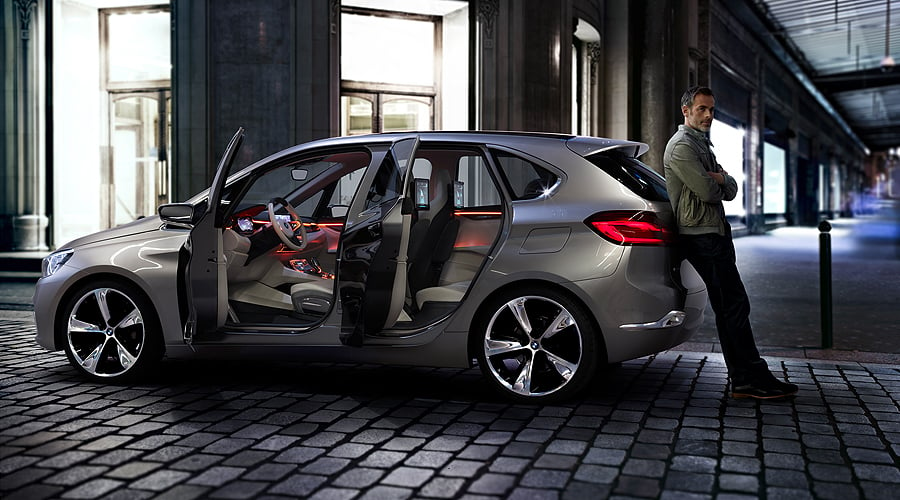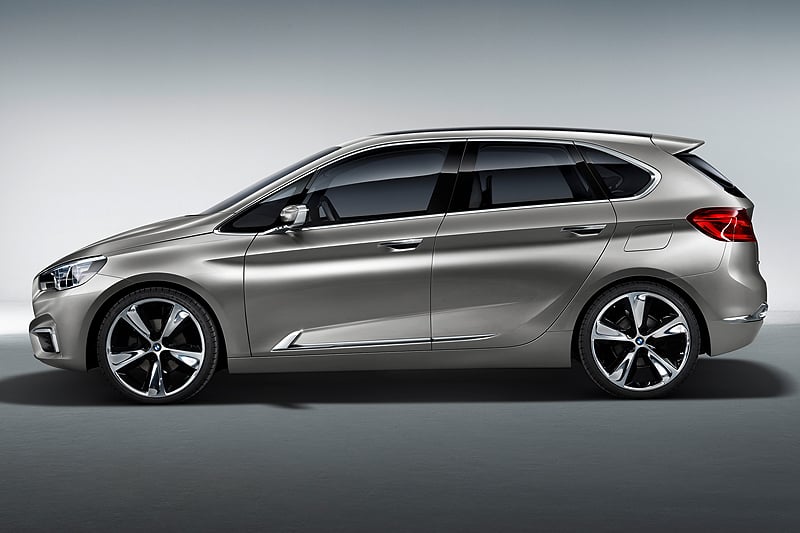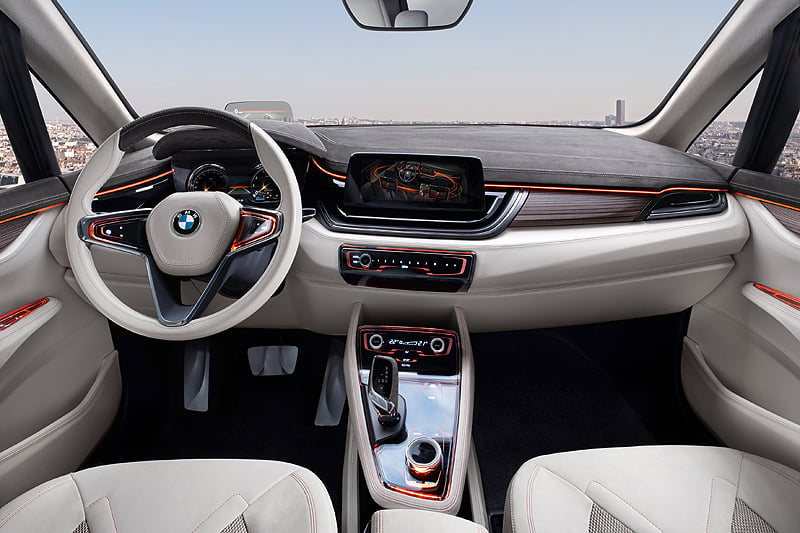 Impressively, Combined fuel economy comes in at 113mpg and CO2 at under 60g/km, while the batteries can be recharged from any 220V domestic power socket, as well as being replenished by the electric motor during deceleration, and by the petrol engine on demand.

Photos: BMW